Eiichiro Oda's illustrious anime 'One Piece' has the rare distinction of not fumbling its live-action adaptation. The Netflix series has satisfied most of its viewers thanks to perfect casting and the creative team's awareness of the anime. The fact that it broke the record of 'Stranger Things' for the most viewed Netflix show speaks volumes. 
'One Piece' is about a mythic quest, a dream that dies. Luffy, the show's protagonist, travels across the high seas to search for the titular treasure everyone seeks. The Netflix show follows the same quest as Luffy assembles his crew and fights mighty pirates and marines. After all, being the King of the pirates isn't an easy task!
Related: Who Is Iñaki Godoy, The Actor Who Plays Luffy In Netflix's 'One Piece' Series?
'One Piece' Finale: Luffy's Search For The Treasure Faces More Obstacles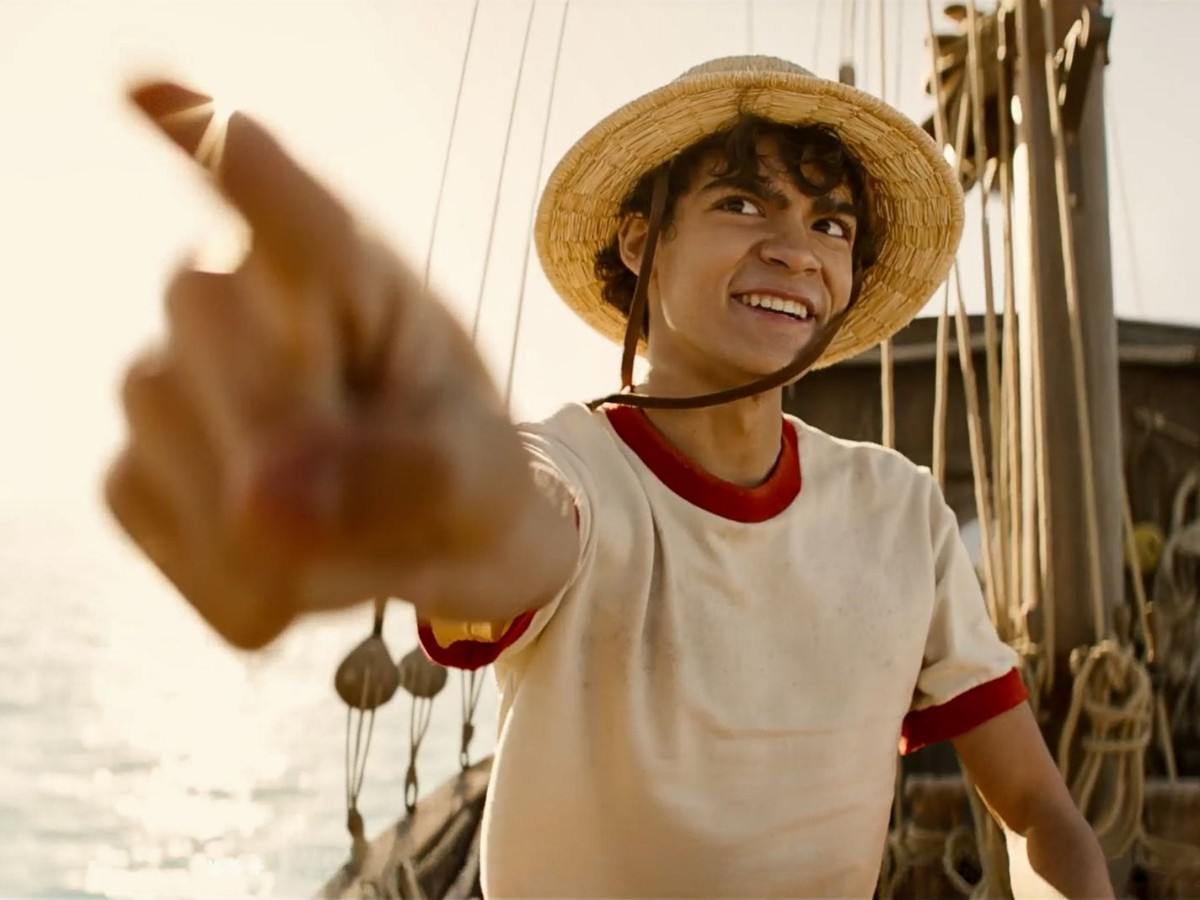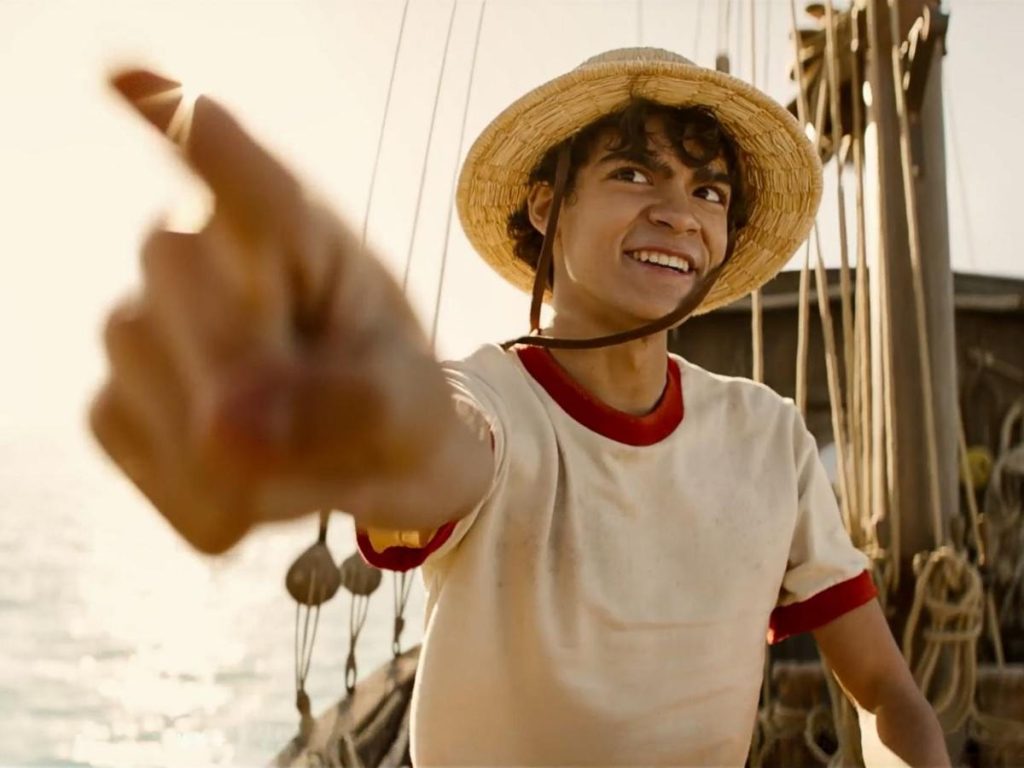 In Netflix's 'One Piece' finale, Luffy, Zoro, Usopp, Sanji, And Nami decide to stay and fight for the people of the Coco Village. They infiltrate Arlong and Fishman pirates. While the rest successfully take out many pirates, Luffy engages in a battle with Arlong himself. When Arlong proves stronger, Luffy realizes he can only defeat him by destroying what Arlong values the most- the maps. Thanks to his ability to stretch, Luffy brings the place down and, fortunately, survives.
While Luffy celebrates, they are apprehended by Garp and his marines. When Luffy refuses to give, Garp fights him. Seeing how determined his grandson is, Garp spares his life. He then turns his attention to arresting the Arlong crew. Ultimately, Luffy's dream of being featured on a Wanted poster comes true. He finally sets out with his crew to the Grand Line, once again on his quest to find the One Piece. 
In Case You Missed: 'One Piece': Who Are The Seven Warlords Of The Sea?
Is There Going To Be Season Two Of Netflix's 'One Piece'?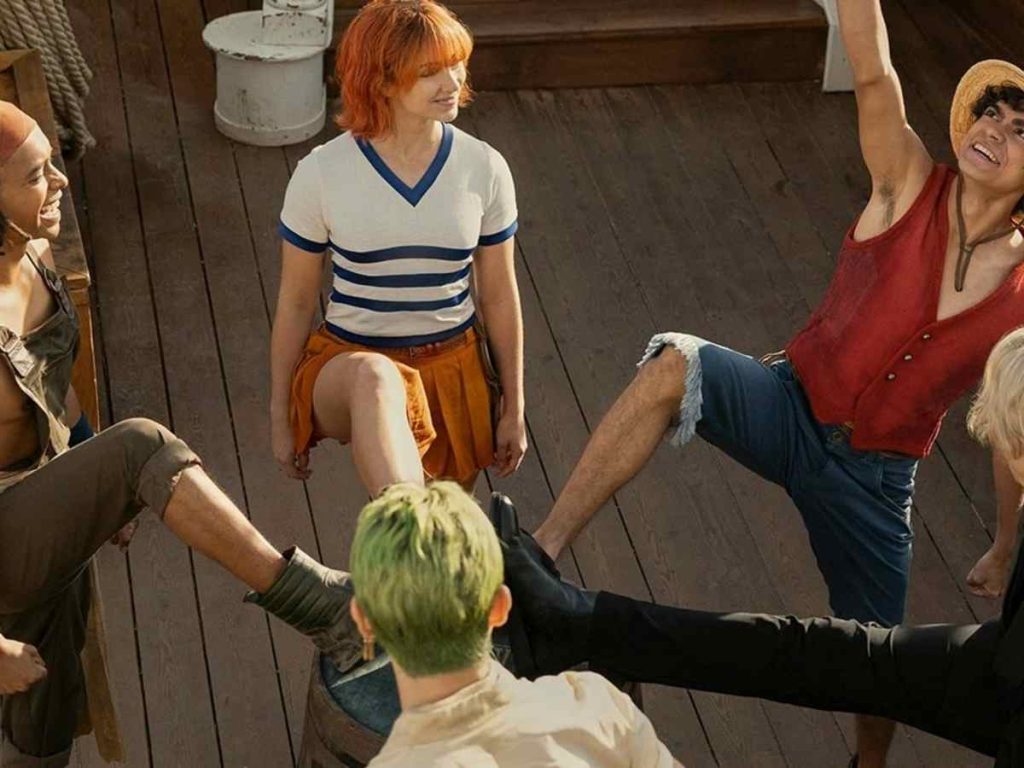 While Luffy sets sail for the Grand Line, the show ends with many potential storylines. Finding Luffy on the wanted poster has different meanings for various characters. The Red Hair Shanks, Luffy's mentor, is proud of him for making his dreams come true. Perhaps it will inspire him to meet a grown-up Luffy.
Garp informs Koby and Helmeppo that he will personally train them to be better soldiers. Alvida is still alive, dying to get the bounty on Luffy's head. Elsewhere, a cigar-toting Marine burns the wanted with the leftover cigar, clearly indicating his hatred for Luffy and his crew of the Straw Hat Pirates. The rest depends on Netflix if they'll order another season.
You Might Also Like To Read: Is 'One Piece' Available On Netflix?