On March 29th, the trailer of Ozark's Season 4 Part II arrived as fans were famished after Part I dropped on January 21 this year. The new trailer gives us a glimpse of Marty being tired of all the bloodshed, Wendy explaining to him, and Ruth being all hungry for the revenge of Wyatt and Darlene. Along with this, there is a trail of new characters to appear in this upcoming season.
"I'm Just Sick Of Having Blood On My Hands, Wendy"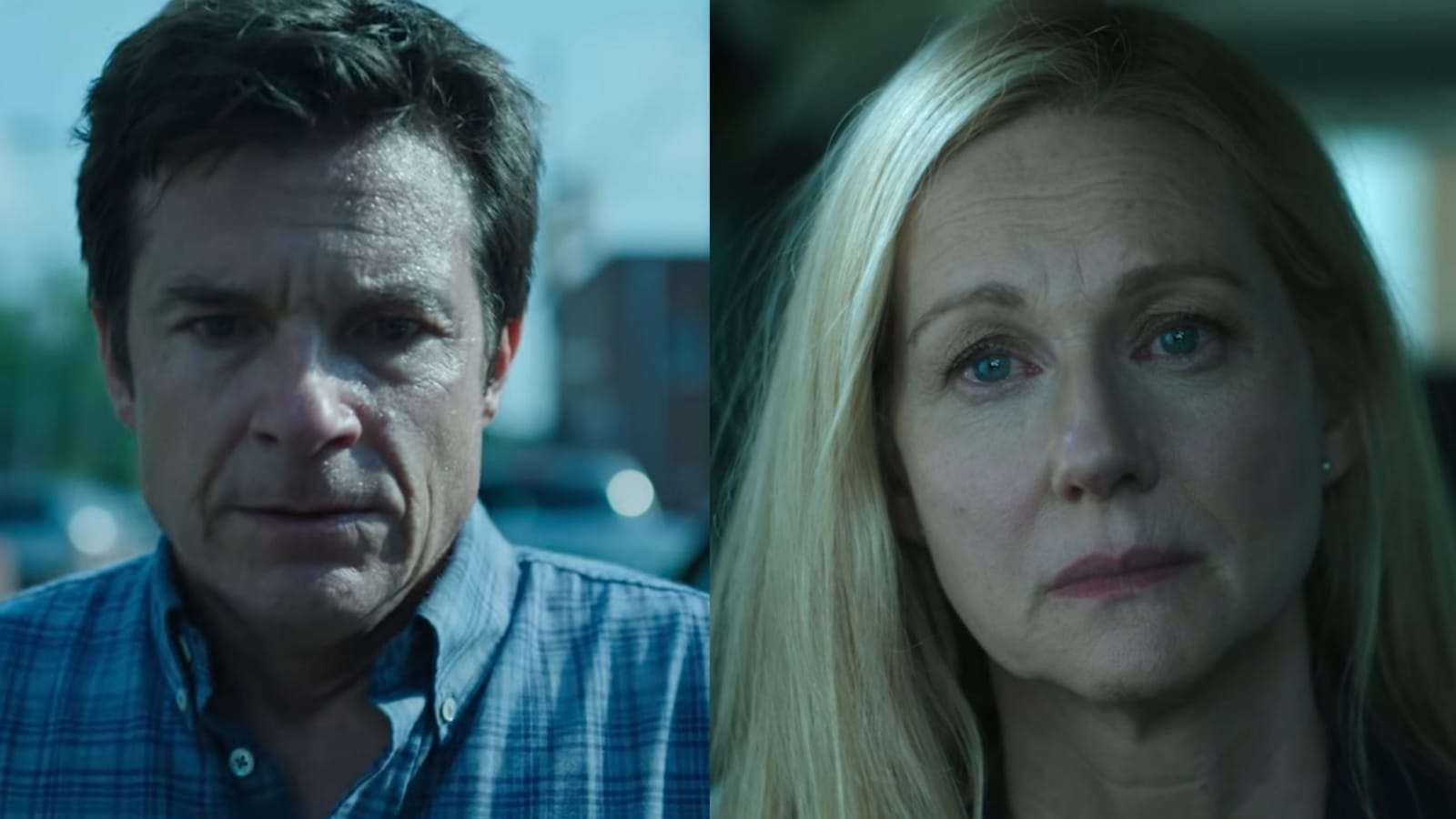 The trailer of Netflix's Ozark begins with Wendy (Laura Linney) and Marty having a discussion where Marty says, "I'm just sick of having blood on my hands, Wendy. It doesn't bother you?" Wendy responds to this with, "You're so desperate to be the good guy." The trailer gives us a glimpse of Ruth being ready for revenge. Later in the trailer, we see her shooting Javi, the nephew of the drug lord Omar Navarro. The dialogue, "Welcome to my f*cking world" explains the rage boiling inside Ruth.
We can see Marty being concerned over Ruth to which Wendy says, "Why do you choose everyone else over your family? Don't back out when we're almost done." Marty is scared. The trailer also entails Marty going to Mexico, a woman cleaning blood from the prison floor, a gala, a jail fight, and more. The tagline of the season is, "The end justifies the means."
The Season So Far And What's New?
In the first half of Season 4, Ruth found Wyatt and Darlene shot dead and went to Marty and Wendy to inquire about the perpetrators. Marty reluctantly points at Javi, who has taken over the cartel. Due to this, the young money-launder is on a spree for revenge. A lot of questions from the first part remain unanswered. For instance, like the car crash that Byrdes get into, how will Wendy get herself out with the private detective looking into the disappearance of her brother.
Many new additions are evident in the trailer, who joined in the first part of Season 4 like Alfonso Herrera. Played by Javi Elizonndro, Alfonso is a member of the Navarro family. He treads finely on the line of being ambitious and playing an obedient lieutenant. Adam Rothenberg is playing Mel Sattem, a private detective with a keen interest in the Byrdes. CC Castillo is the new sheriff Leigh Guerrero, who is against any malpractices and corruption. 
Ozark Season 4 Part II will be premiering all its episodes on Netflix on April 29th, 2022.
Also Read: Paul Rudd Again Tricks Conan O'Brien With A Clip From "Mac And Me"