A Netflix series that gained quite a lot of traction in the last few years is 'Sex Education'. The show has a distinct blend of comedic, dramatic, and adolescent themes that centered on Otis Milburn, a socially timid high school student whose mother is a sex therapist. Otis joins forces with his rebellious classmate Maeve Wiley to launch an underground sex therapy clinic at their school, where they offer support and assistance to other students struggling with a variety of sexual and emotional concerns.
The show offers both humor and depth in its treatment of different subjects, including relationships, sexuality, identity, consent, and mental health. The show has received praise for being sincere, inclusive, and open to having candid discussions about the difficulties of adolescence and interpersonal relationships. Here are our top ten favorite moments from the show that cemented its place as one of the best coming-of-age dramas in recent years.
Related: Will There Be 'Sex Education' Season 5?
Best 'Sex Education' Moments
10. The Swimming Pool Scene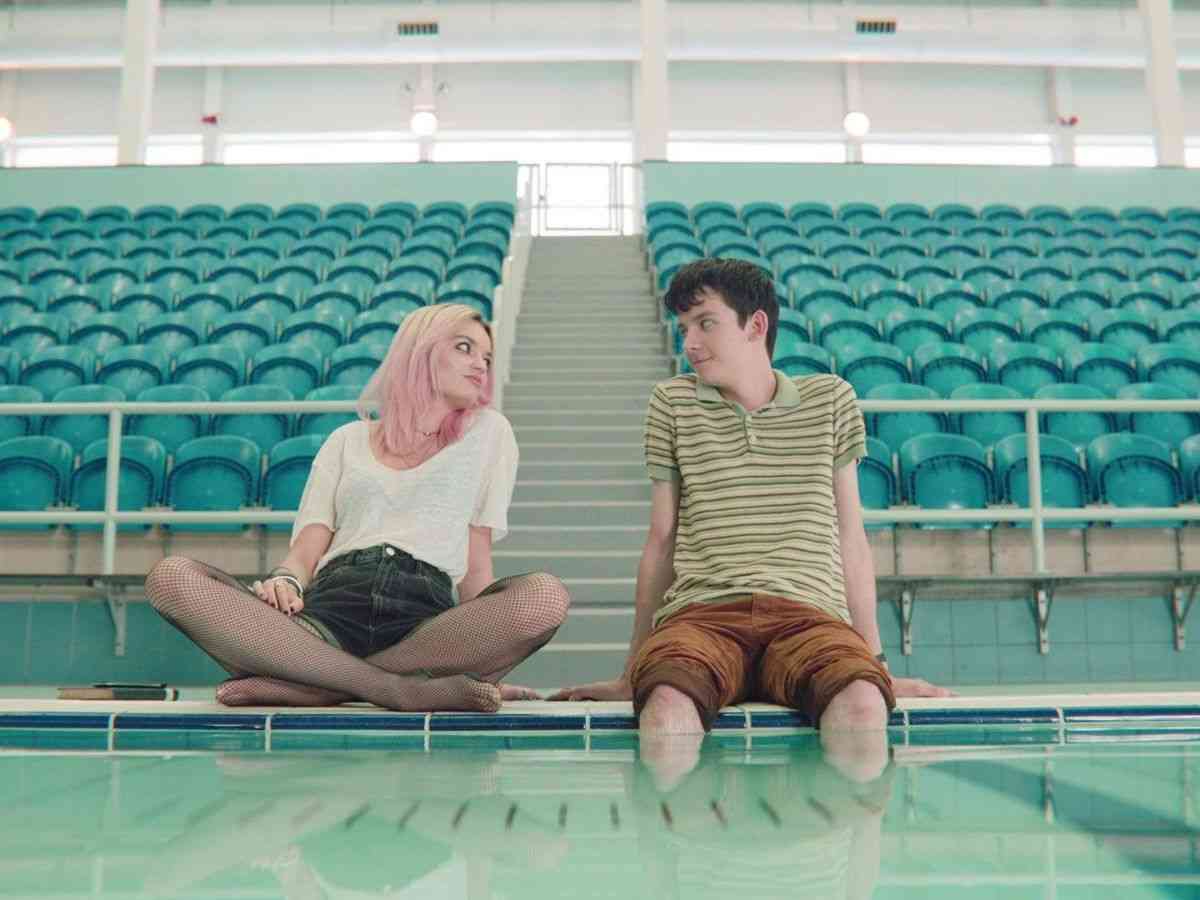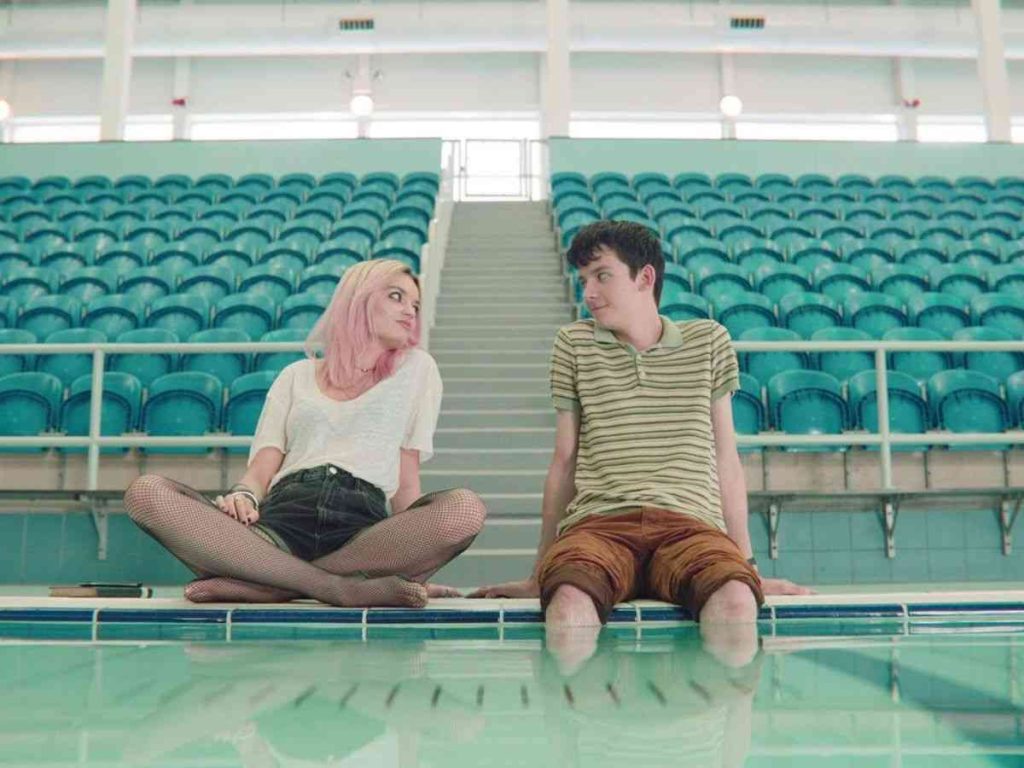 This scene is one of Otis and Maeve's flirty moments. She pushes Otis into the water and then goes in after him. She smiles as they play a small game of pool fighting where she submerges him and he tries to topple her over by her feet. It's one of those cozy, cute moments. She then holds his face and begins to fix Otis' eyebrows and he ends up getting an erection.
He interrupts the moment when he freaks out about it, though Maeve continues to grin broadly to herself as she leaves.
9. Eric And His Father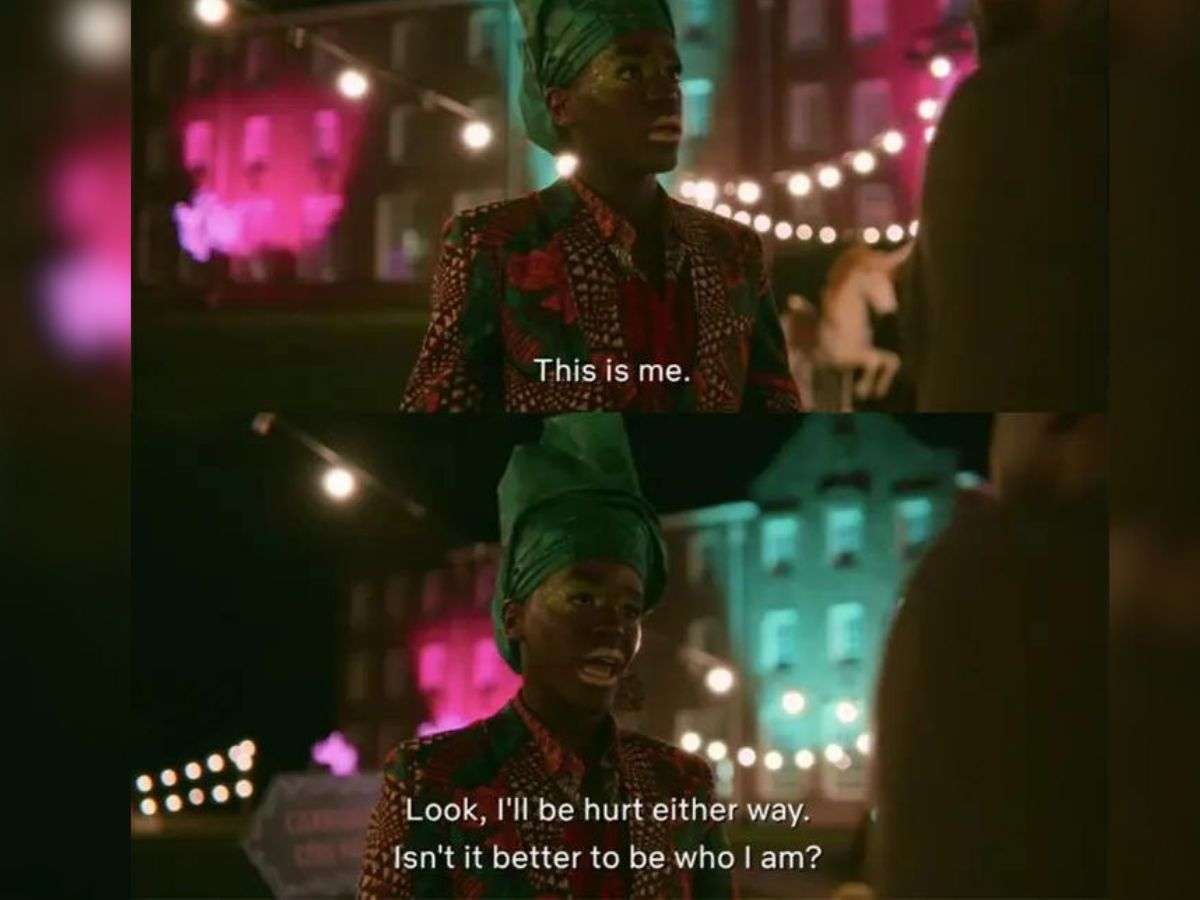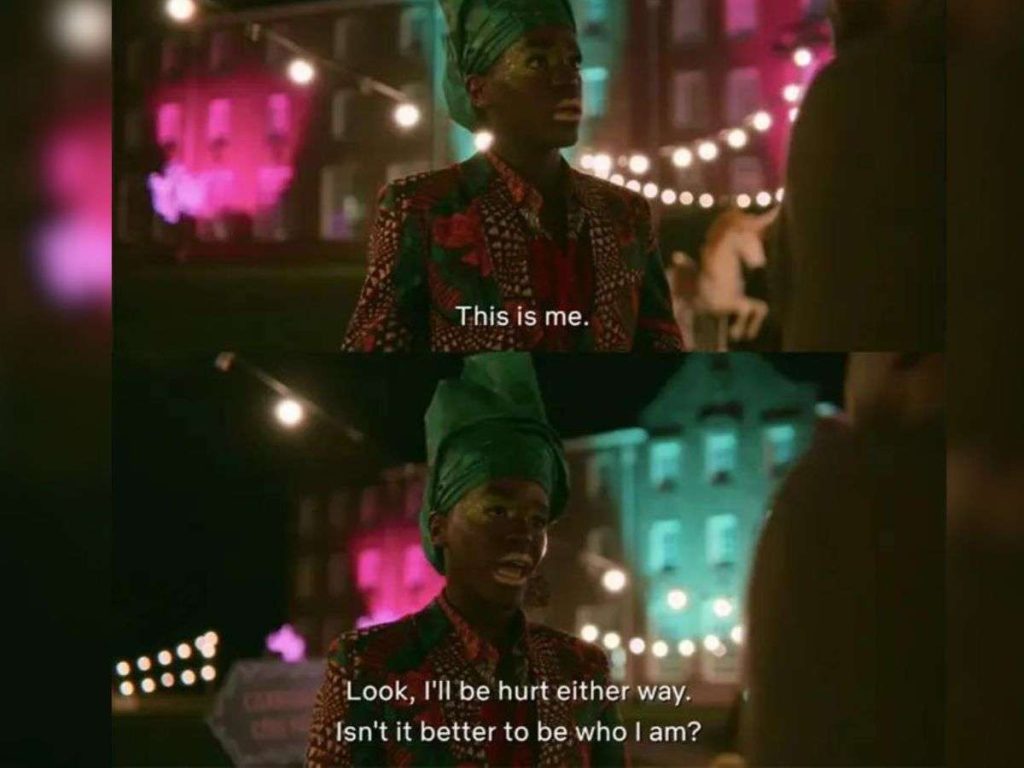 This heartwarming scene from the series shows Eric, who is queer standing up to his father by telling him that he was going to be exactly who he wanted to be, no matter what anyone else thought.
His father, who has always been a little uncomfortable with his son's sexuality and has always pushed him to be more masculine, finally comes to terms with his identity and tries to accept him.
In Case You Missed It: "It's Not For White People To Understand": 'Sex Education' Star Ncuti Gatwa Remembers Staying True To Cultural Representation Despite Pressure From Producers
8. Maeve's Confession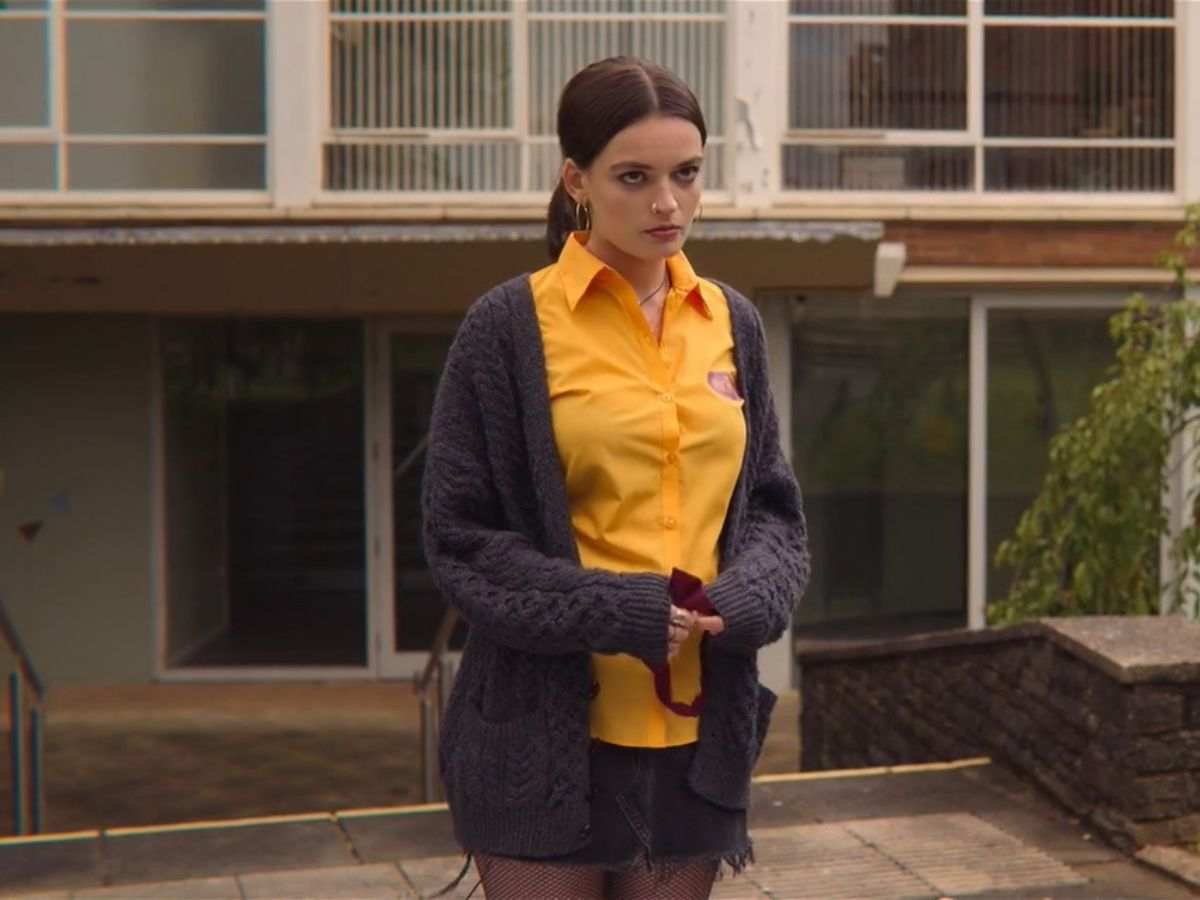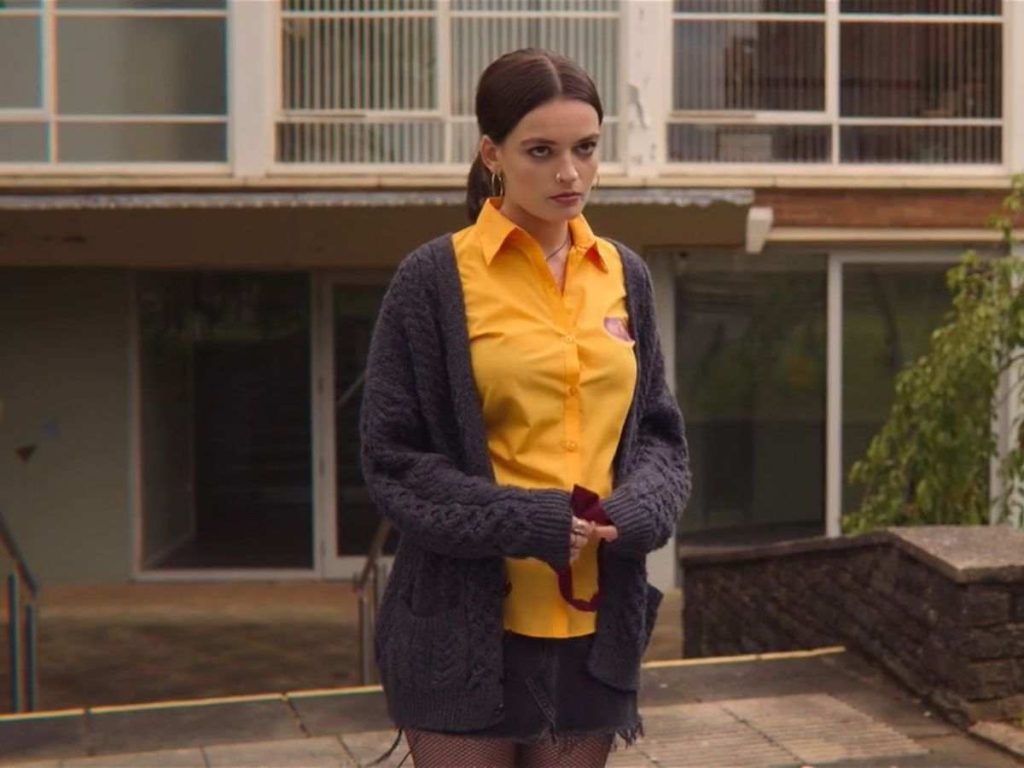 Maeve clings to Otis for the majority of season two of 'Sex Education' without ever expressing her actual feelings. But she finally comes clean about her feelings for Otis and admits that she messed up her chances of getting involved with him romantically.
Otis is already dating Ola by then and he gets angry at her for telling him all of this. Later, they cry over their lost connection and what could've been if Maeve had been more direct.
7. 'It's My Vagina'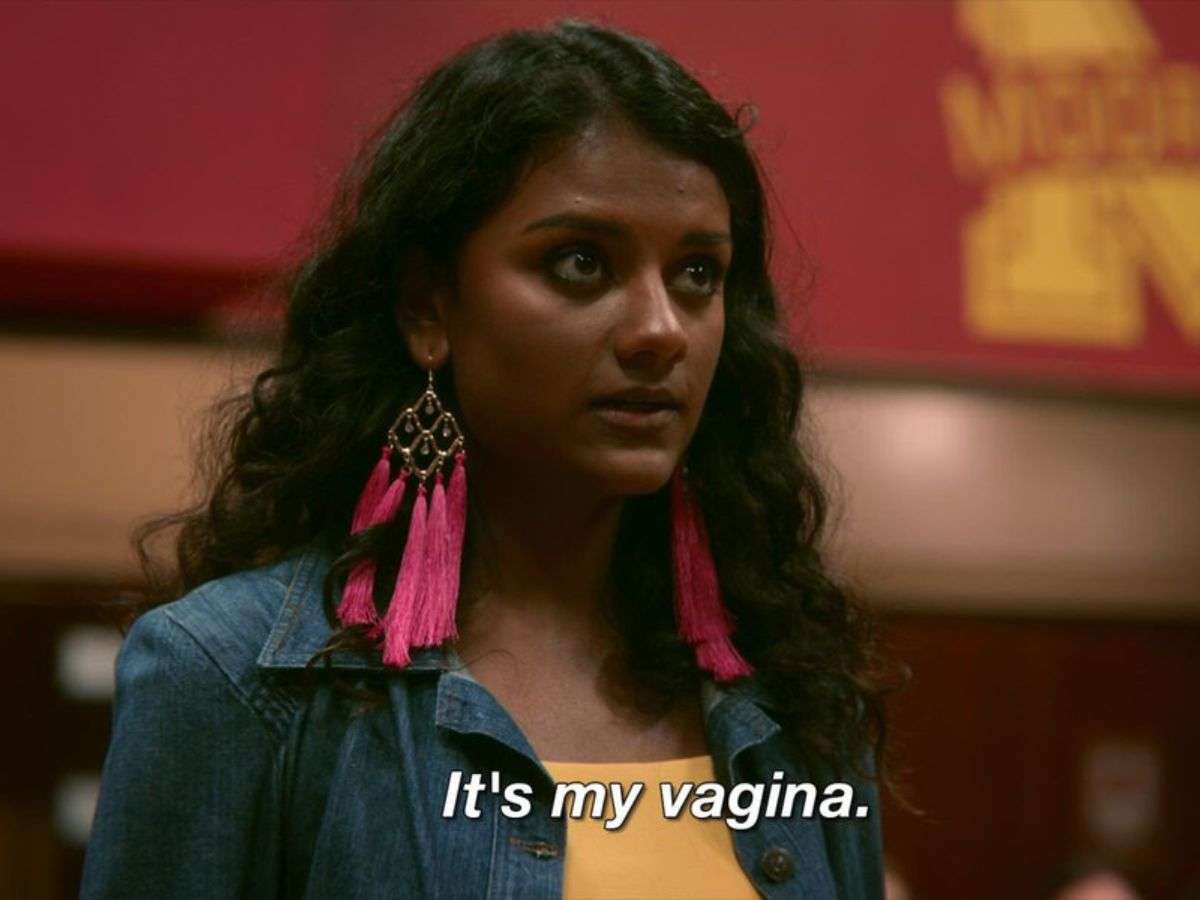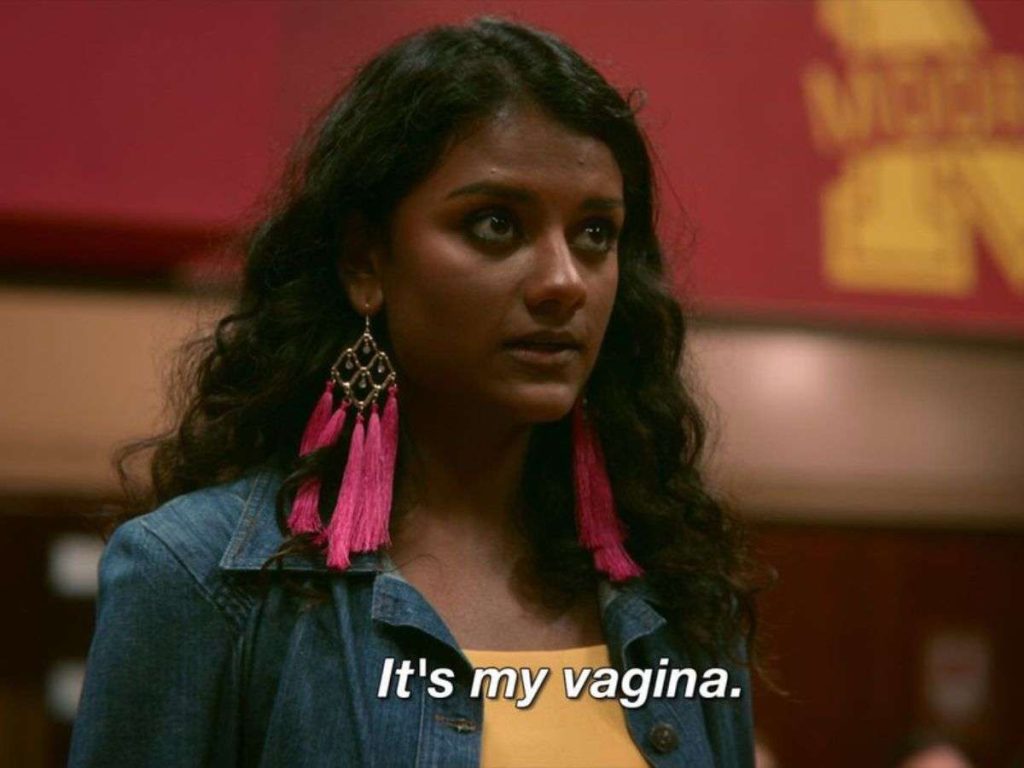 In this scene, a full frontal picture of Ruby's vulva spreads around the school by someone who wants to blackmail her. Maeve helps her look for who sent it and makes sure that Ruby's identity isn't disclosed.
In an assembly, while everyone is finding out who sent the picture around, several girls stand up to claim that it's a picture of their vulva, to help protect Ruby's identity. Girls supporting girls, truly.
6. Maeve Making Friends In The Abortion Clinic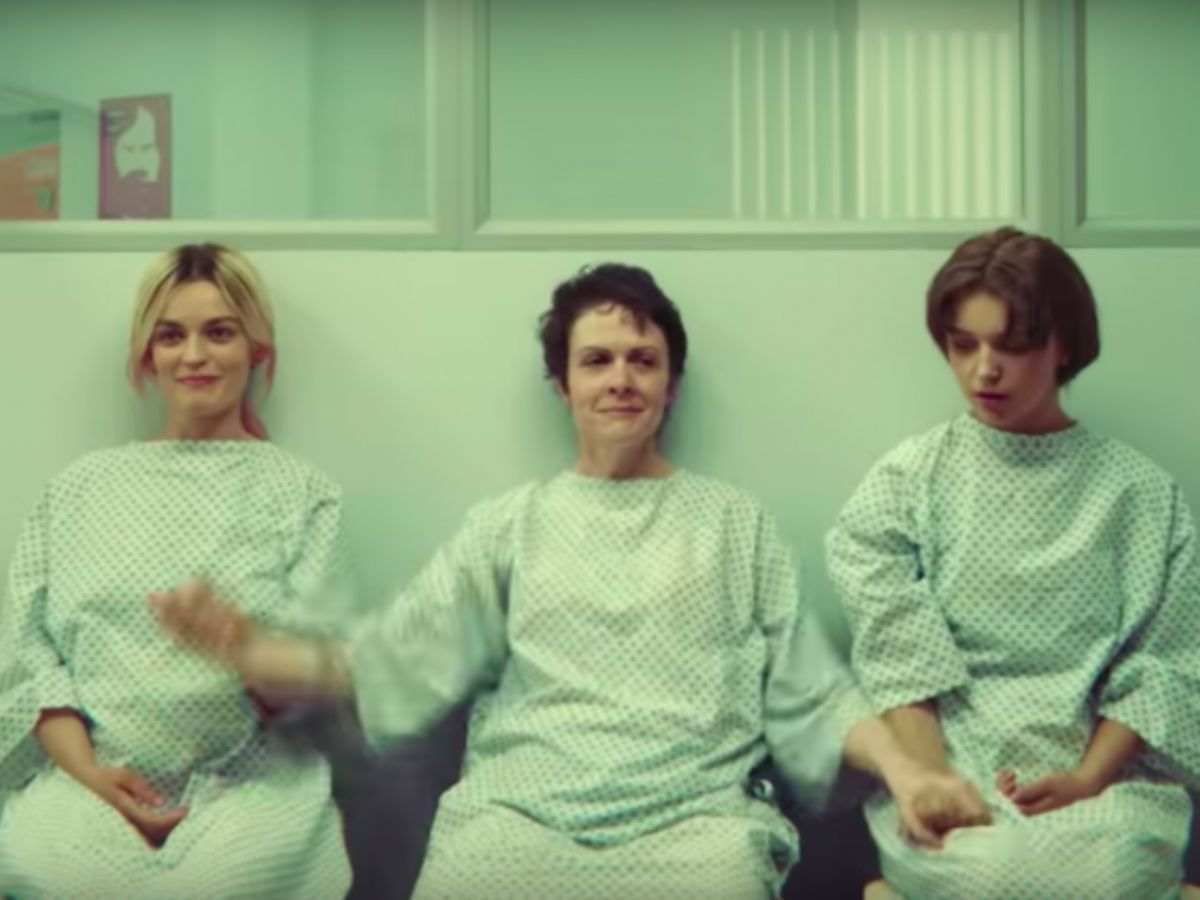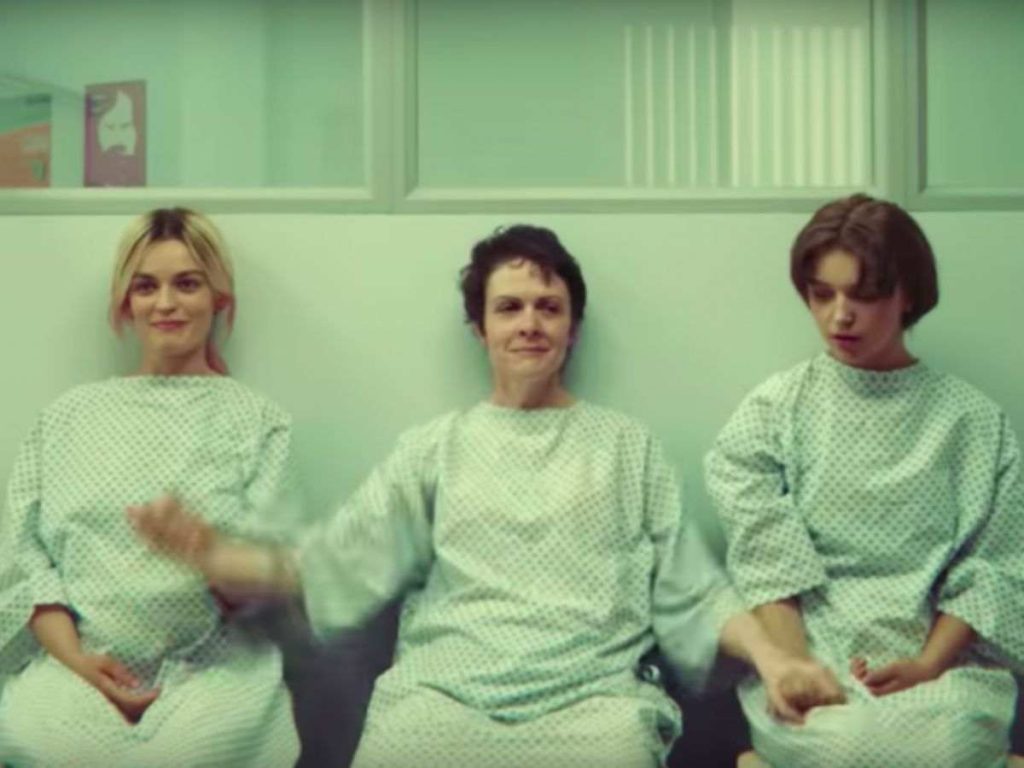 Maeve goes through an abortion, and the show manages to not turn it into this huge life-altering event of her life to desensitize the stigma around abortion and show that it's normal. In the scene, she goes to a clinic alone, not having any support from family members, and befriends an elderly woman who supports her through the whole process. The lady gives her the support of a mother, which Maeve desperately needs and after the abortion, Maeve goes on with life, not letting it change her life.
In Case You Missed It: Why Is Emma Mackey Leaving 'Sex Education' After Season 4?
5. "Sex Doesn't Make Us Whole"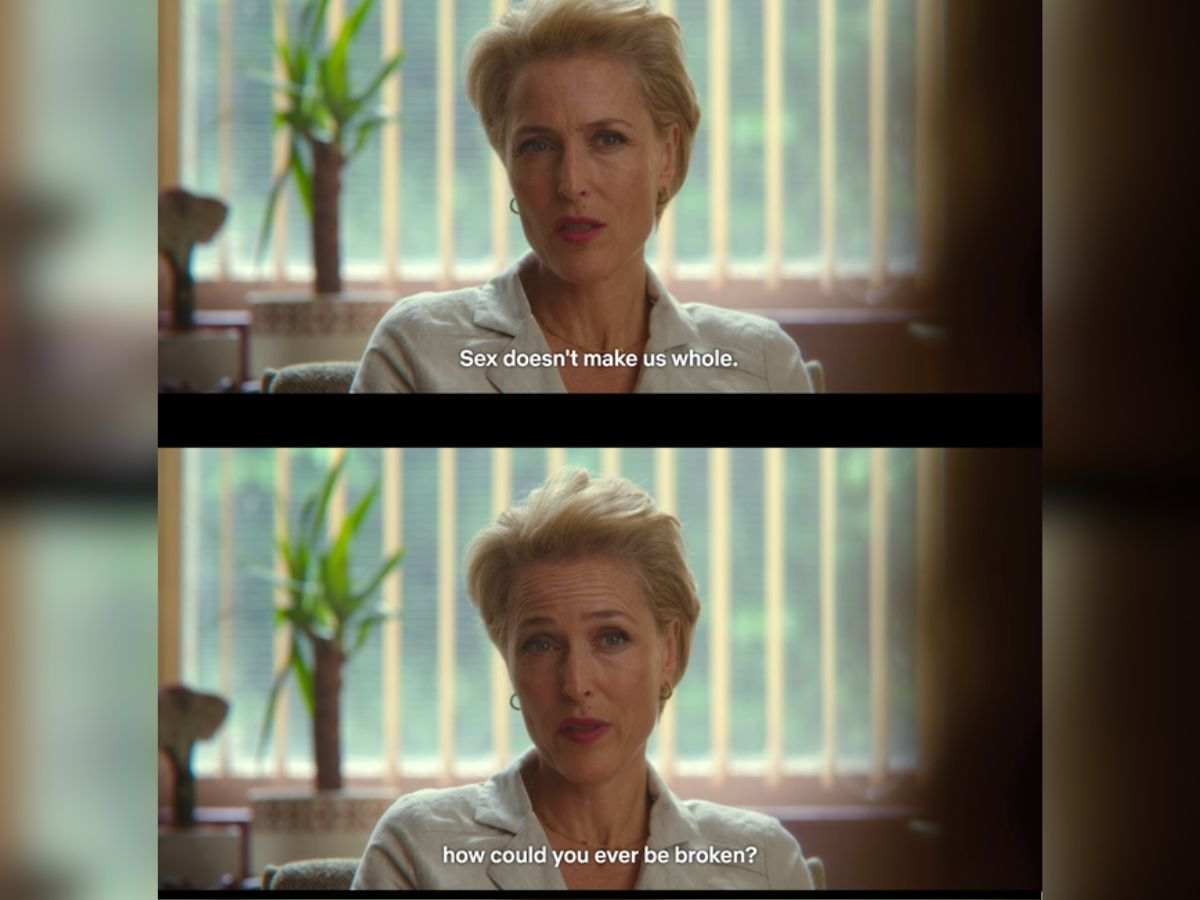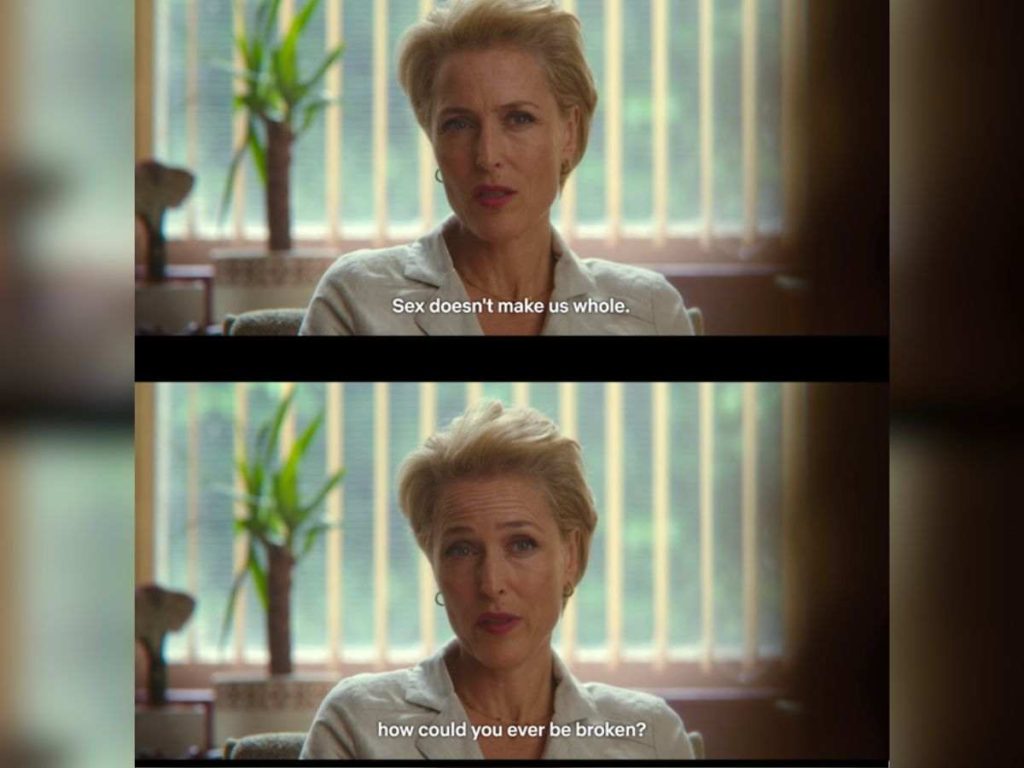 Otis is consulted by Florence, a drama student, about how she feels like a freak because she doesn't want to get sexually involved with anyone. To this, Otis responds and says that she just isn't ready and needs to find the right person for it.
However, she later speaks with Jean, a certified sex therapist, and Otis' mother. Florence reveals in her office that she has never wanted to have sex and that she feels "broken" because of it. Jean then asks her if she knows about 'asexuality'. She proceeds to give out one of the best lines of the show, saying, "Sex doesn't make us whole. And so, how could you ever be broken?"
4. The Bus Scene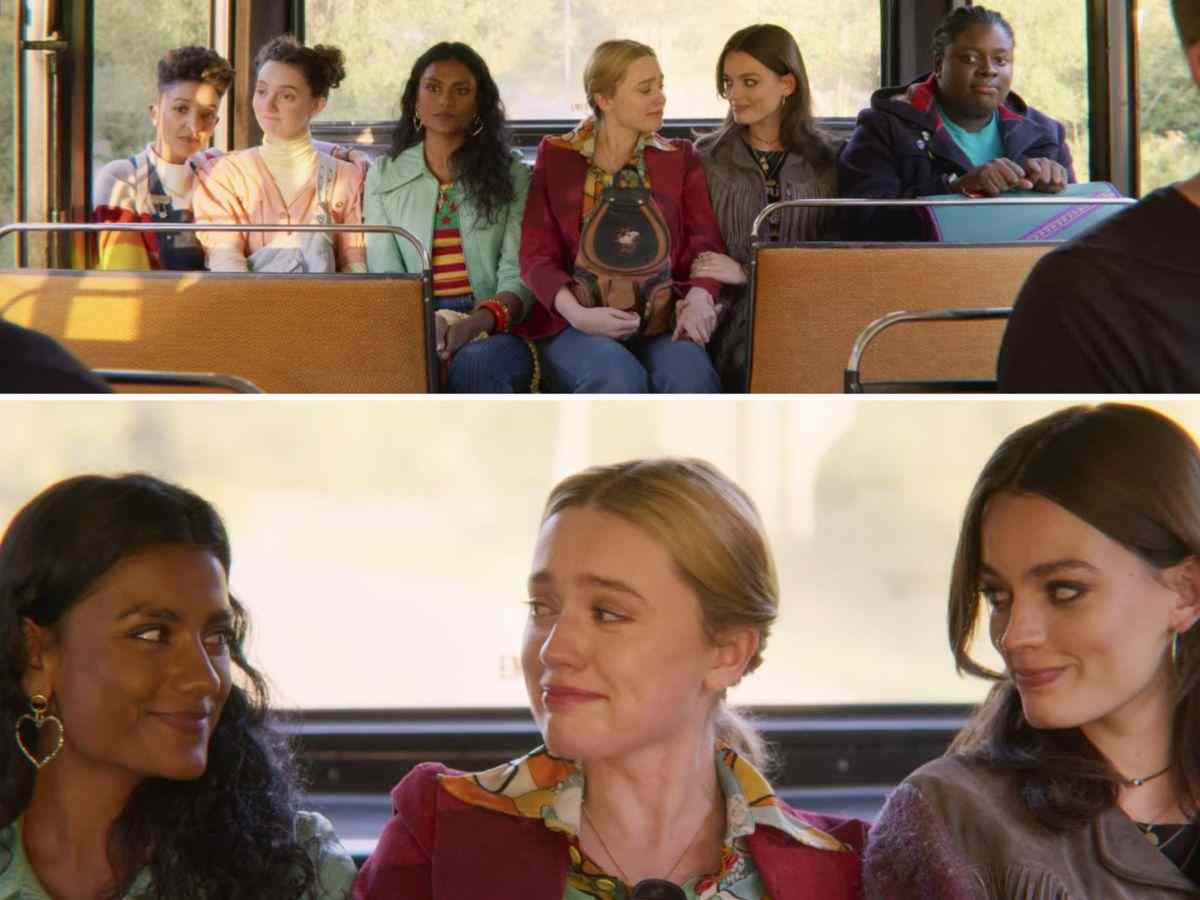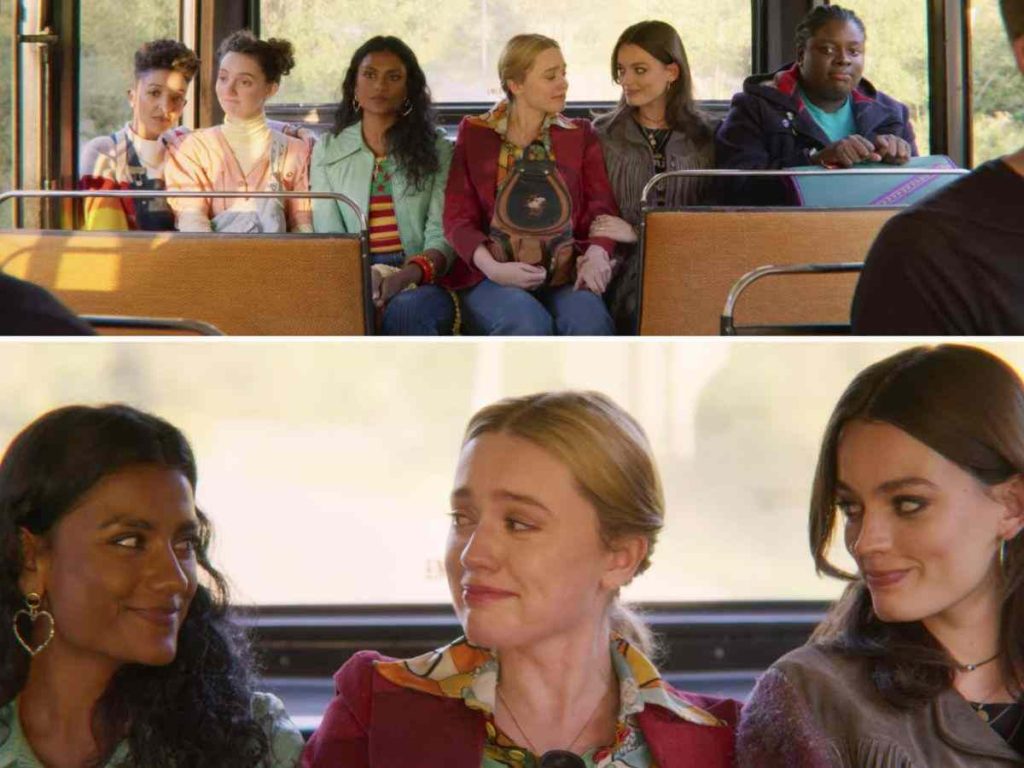 This scene is about Aimee, who gets sexually harassed on a public bus. After that, she keeps getting haunted by thoughts of her attacker, and all of this results in her not being able to take the bus. There's a scene where she bursts out crying about how she can't get on the bus and her classmates all sit down to support her, talking about their own experiences with sexual assault, making her feel less alone.
In the end, when Aimee reaches the bus, she finds five girls waiting for her. Maeve tells her, "It's just a stupid bus". The 'Sex Education' scene ends with Aimee, teary-eyed, sitting squashed between five girls but also visibly smiling.
In Case You Missed It: Doctor Who: 'Sex Education' Fame Ncuti Gatwa Becomes The First Black Actor To Play The Lead In The Show
3. "Love Isn't About Grand Gestures"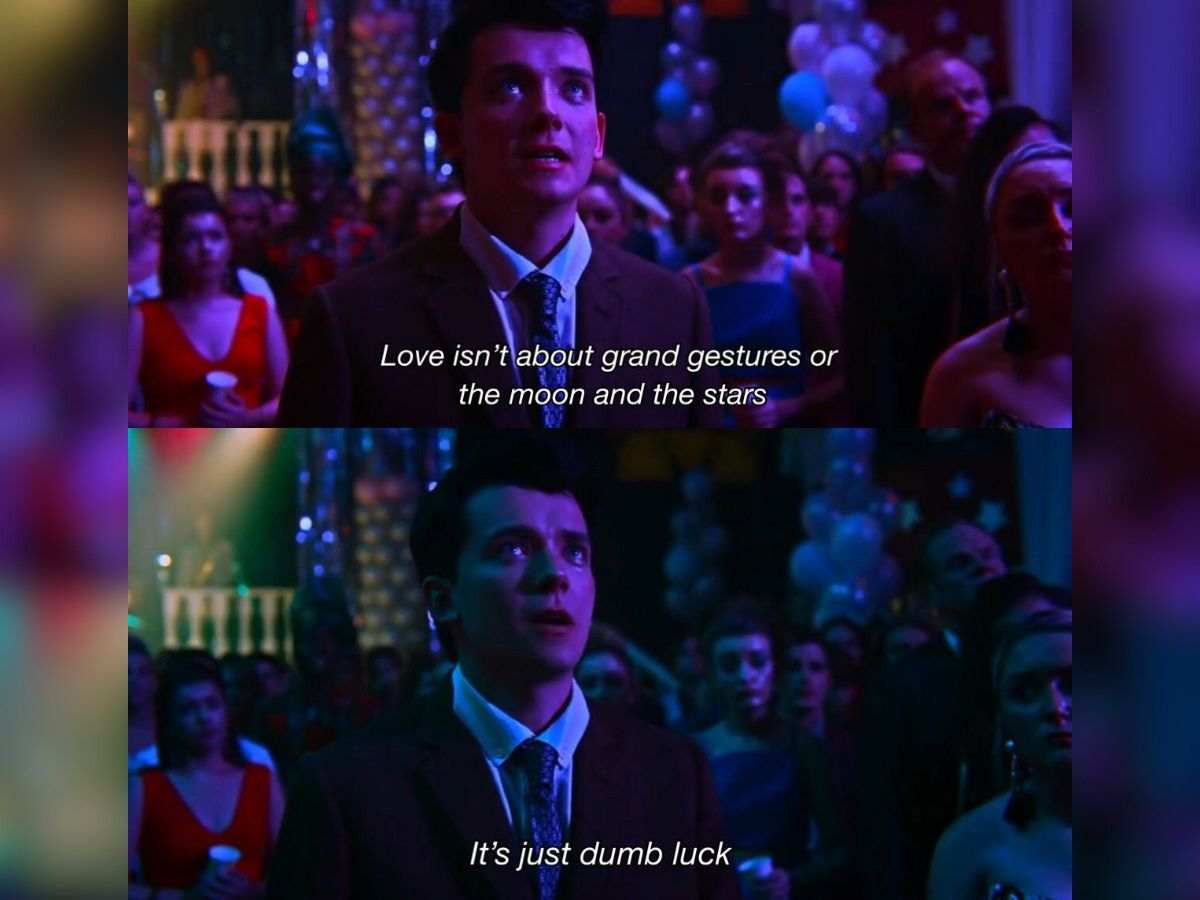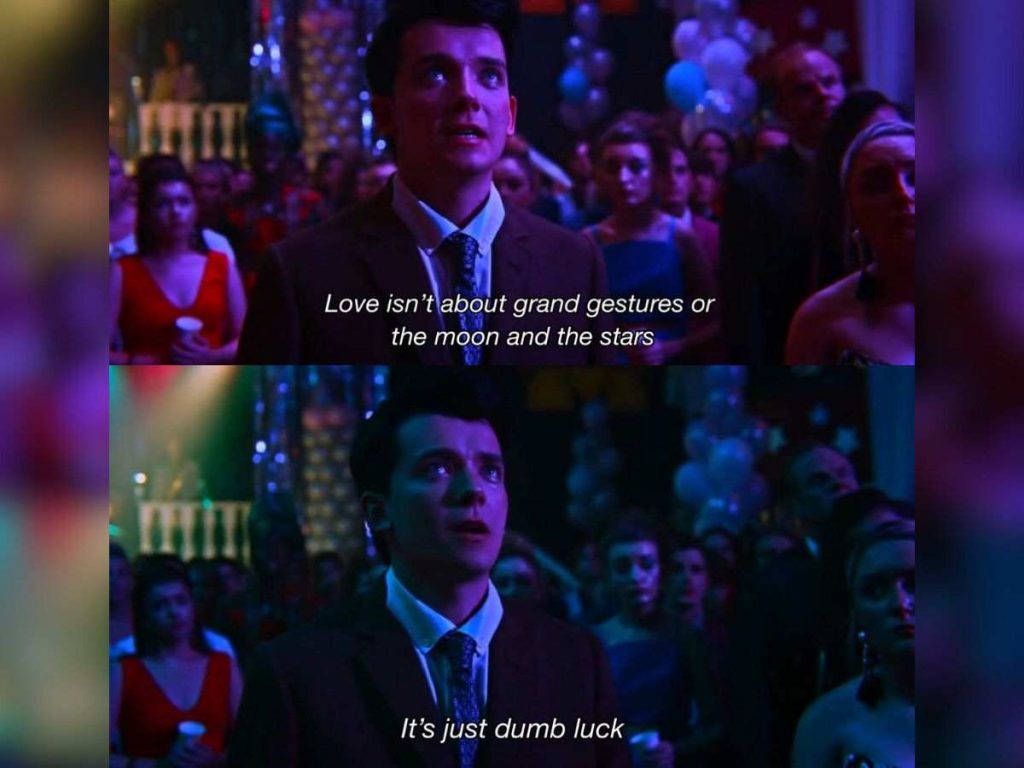 One of the best lines in the show is said by Otis: "Love isn't about grand gestures, or the moon and the stars. It's just dumb luck. And sometimes, you meet someone who feels the same way. And then, sometimes, you're unlucky. But one day, you're gonna meet someone who appreciates you for who you are. I mean, there are seven billion people on the planet. I know one of them is gonna climb up on a moon for you."
Enough said, really.
2. Otis Walking Maeve Home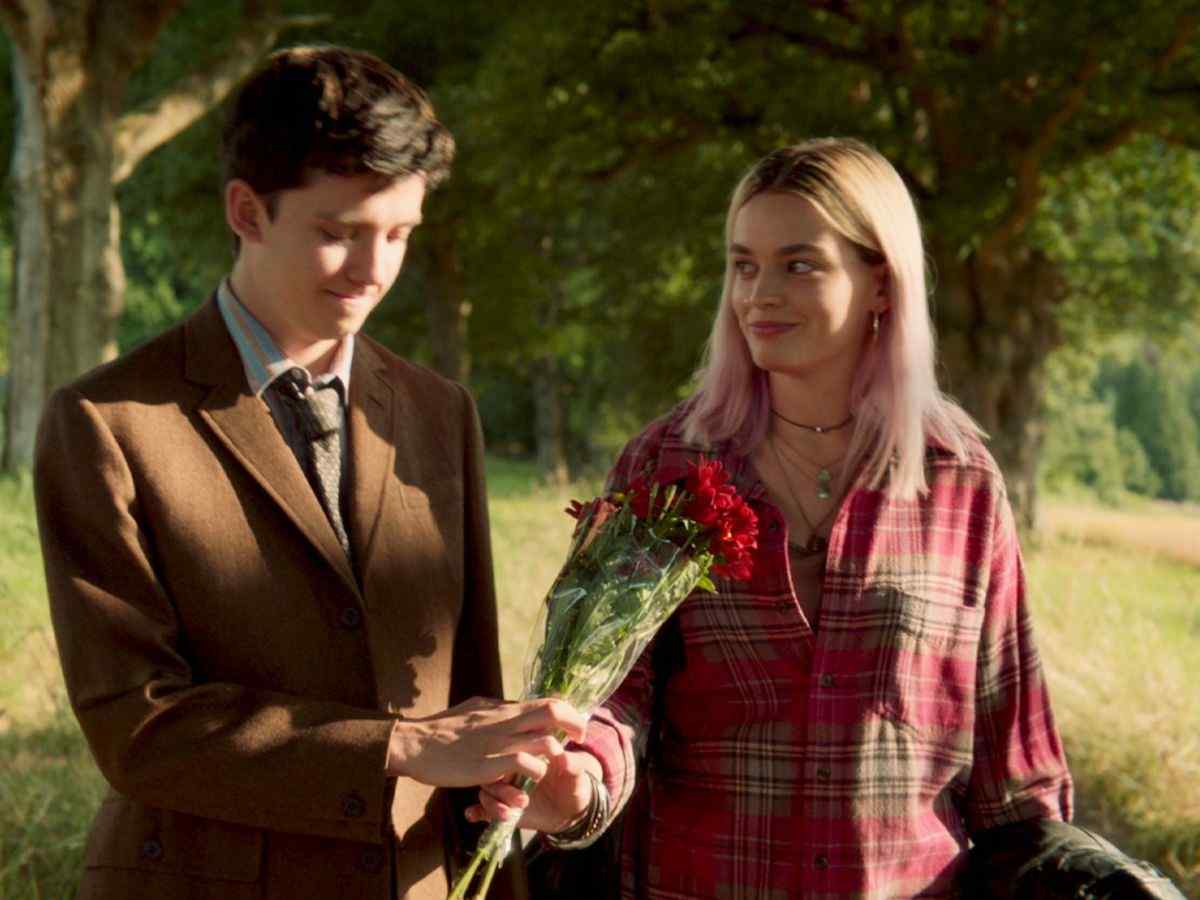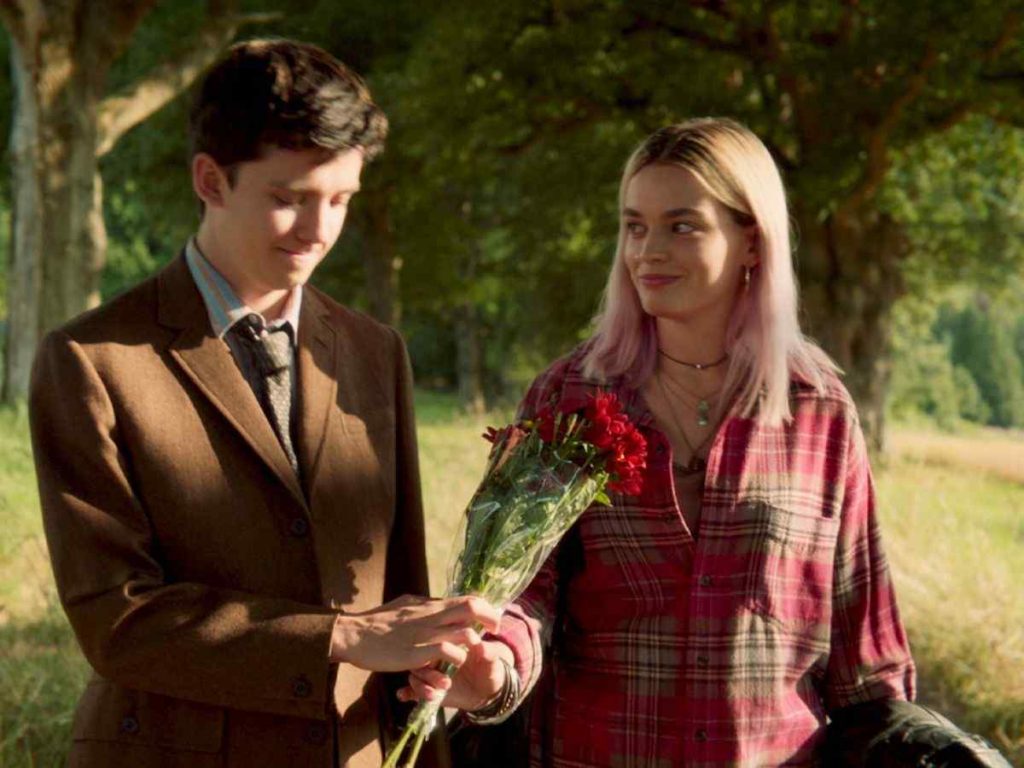 After her abortion, Maeve gets out of the clinic and Otis offers to take her home. He gives her flowers, and Maeve, true to her character responds with a wry joke: 'Nothing says Happy Abortion like a bouquet'.
It shows his support towards her, how he cares for her and the scene is one of the most memorable scenes from the series.
1. 'You Waited?' 'Of Course'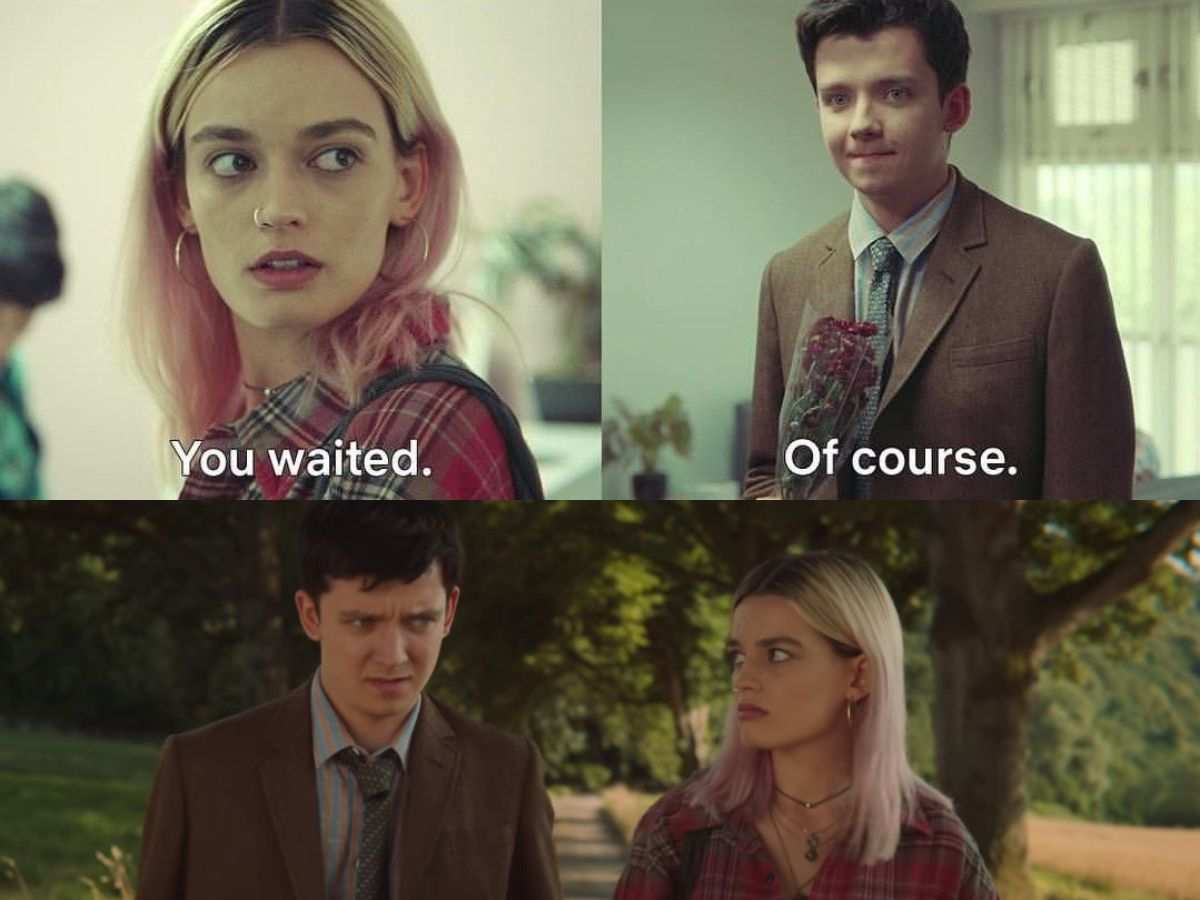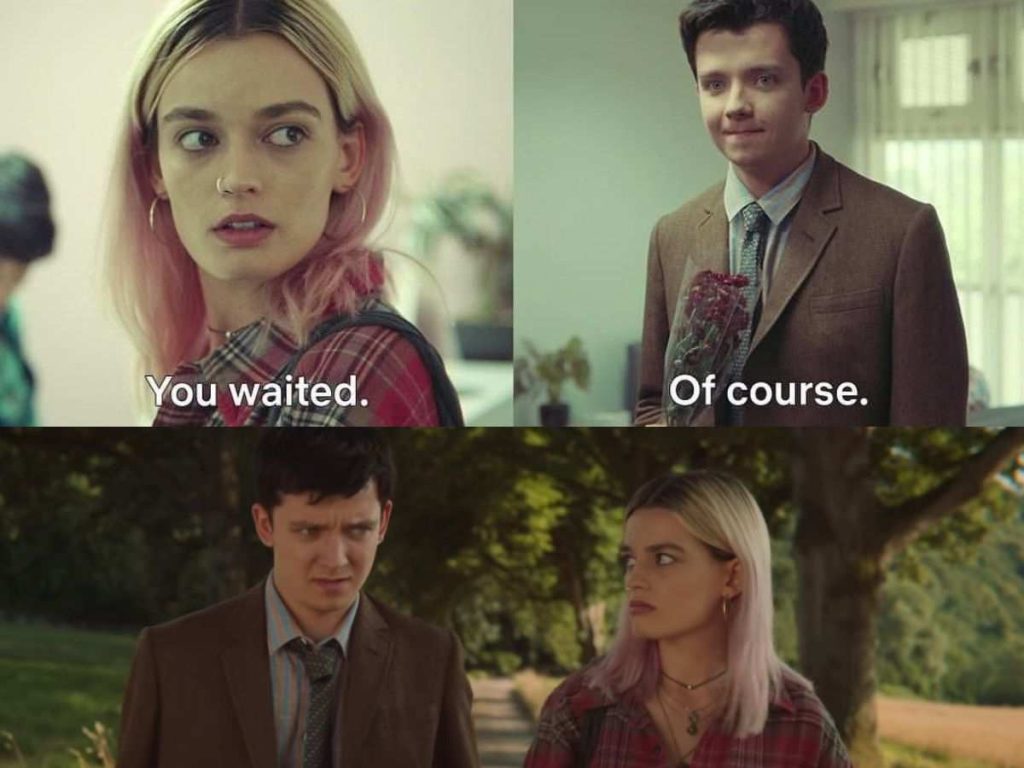 Undoubtedly, the best scene from the series. As Maeve is done with her abortion, she gets out of the clinic, expecting to not find anyone, but sees Otis there with a bouquet of flowers.
"You waited?" she asks him. To which he replies: "Of course." Totally adorable!
You Might Like To Read: 'Sex Education' Season 4: Cast, Plot, Trailer And Release Date