Kanye West is yet again making headlines, after so many controversial public statements. Recently, he took the accountability of harassing his estranged wife Kim Kardashian over social media. The rapper also asked god for keeping him sane. His documentary on Netflix also made fans discuss issues like mental health and bipolar disorder.
And now, Ye innovated his manner of scathing Kim's current relationship with boyfriend Pete Davidson by using her voice in the song. The latest song from the album Donda 2 features Kim's voice from the Saturday Night Live monologue. Ye debuted this song while performing live in Miami. Earlier, Kanye has made it clear publically that he wants Kim back in his life.
Kanye West Performs In Miami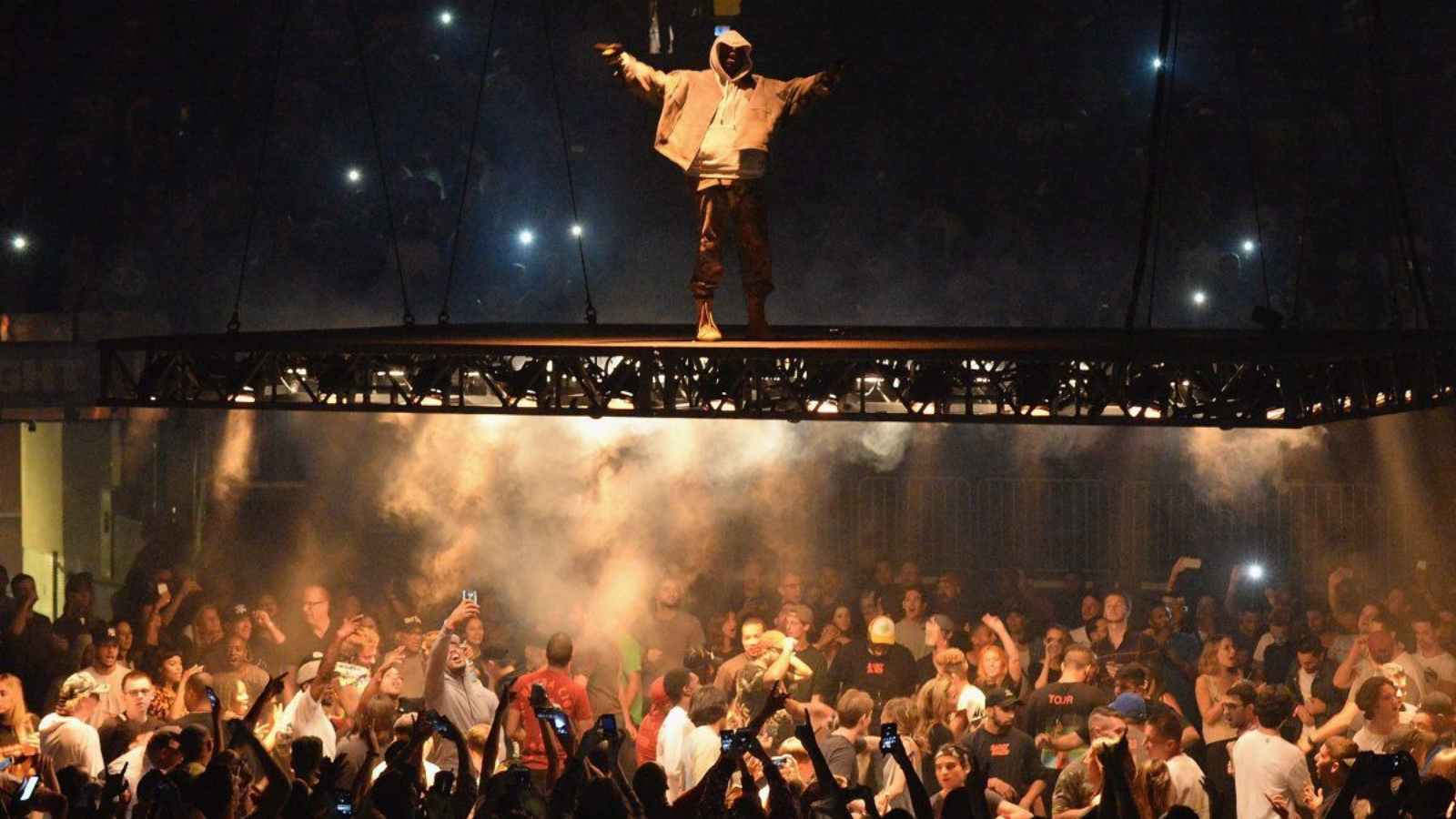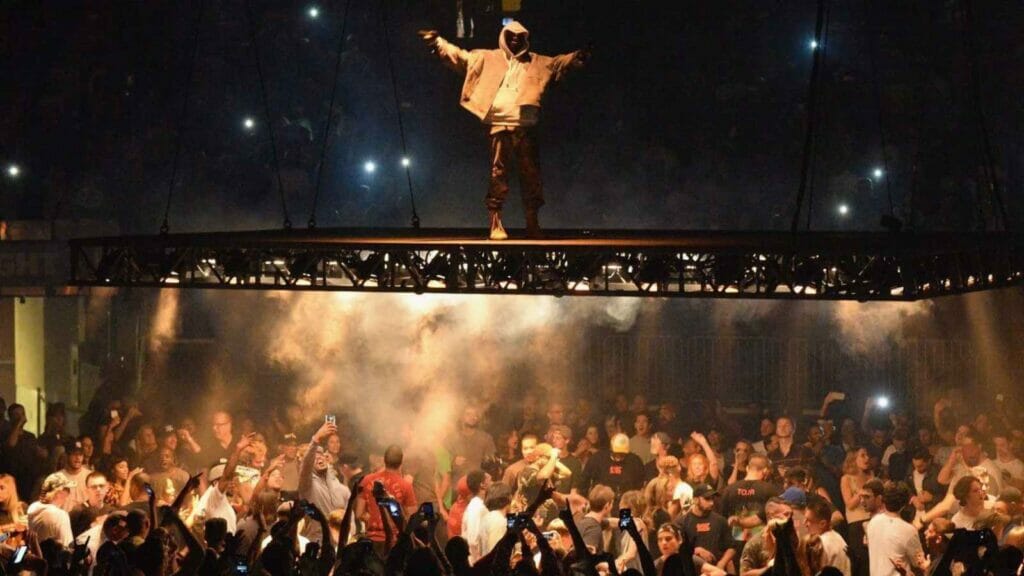 The song starts with Kim saying, "I married the best rapper of all time. Not only that, he's the richest Black man in America." Kanye then went on to sing about how their marriage didn't work out and eventually ended. He also performed Eazy, which was the first track to include a shot at Kim's boyfriend Pete Davidson. The song said, "God saved me from the crash, just so I can beat Pete Davidson's a**."
Eazy came out after Kim and Pete were seen during a public display of affection while at a restaurant. The couple was spotted at Jon & Villi's where they were holding hands and were entwined in a hug.
Another song about risking someone's security was also performed. This track did not include any names, but fans speculate this was too about Pete Davidson. The track's lyrics were: "Pop some, I ain't getting frisked. I put your security at risk."
Song lyrics By Ye Gets A Reply By Pete Davidson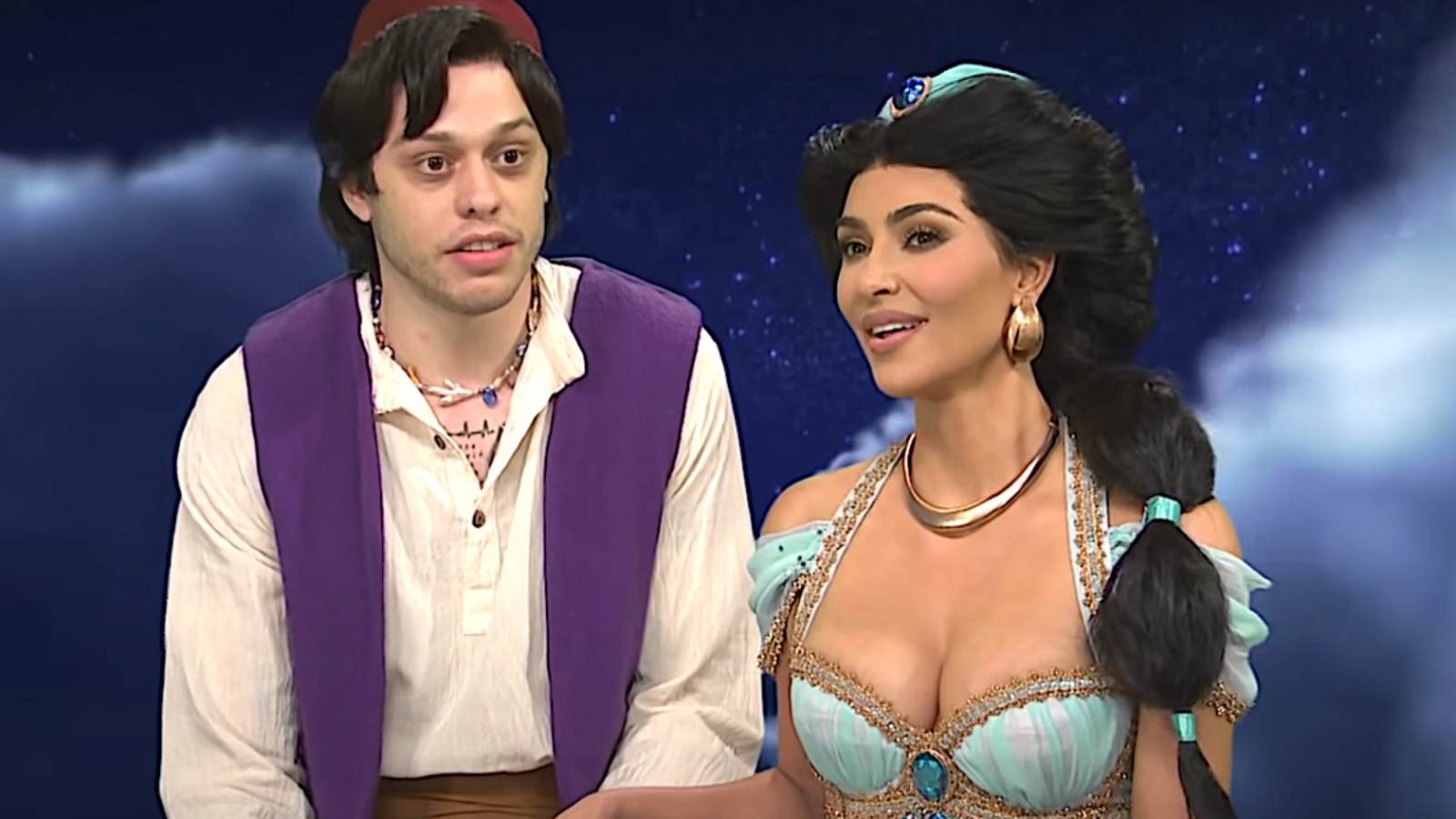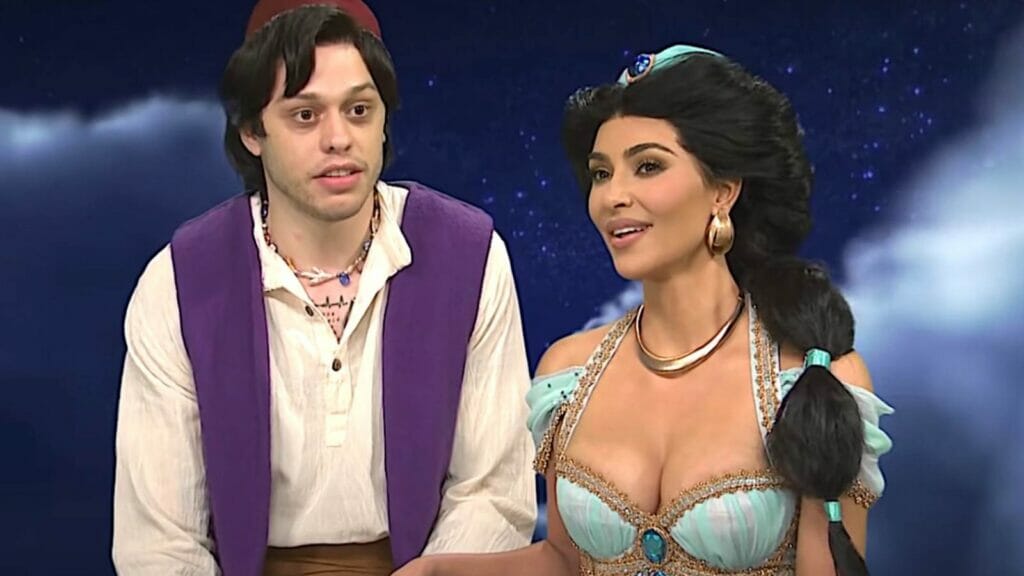 It's been thrice that Kanye's hit songs are pointing at Kim Kardashian and Pete Davidson's relationship. The rapper mentions his kids in the song and sang, "When I pick 'em up I feel like they borrowed. When I bring 'em back scan 'em like a barcode."
Such lyrics imply that he is kept far from his kid, "bet the kids dig a tunnel to my house like Chapo" "daddy's not gone. you see the light on". Pete Davidson has been supporting Kim through the harsh controversies and made a comeback on the social media platform.
His new account on Instgram got millions of followers and also sweet follow back from his girlfriend. Pete in his Instagram bio attached a YouTube video link. The 10 seconds clip is from a movie in 1982 – The King Of Comedy. The character, Rupert Pupkin says in the clip, "Better to be a king for a night than a schmuck for a lifetime. Fans are considering this a reply back to the online war by Ye but not a direct attack. What are your views?
Fans React To The Video
Fans give a mixed reaction to the recent update on Pete Davidson's Instagram bio. Some support him while others say it is not about Kanye West always. Check out some: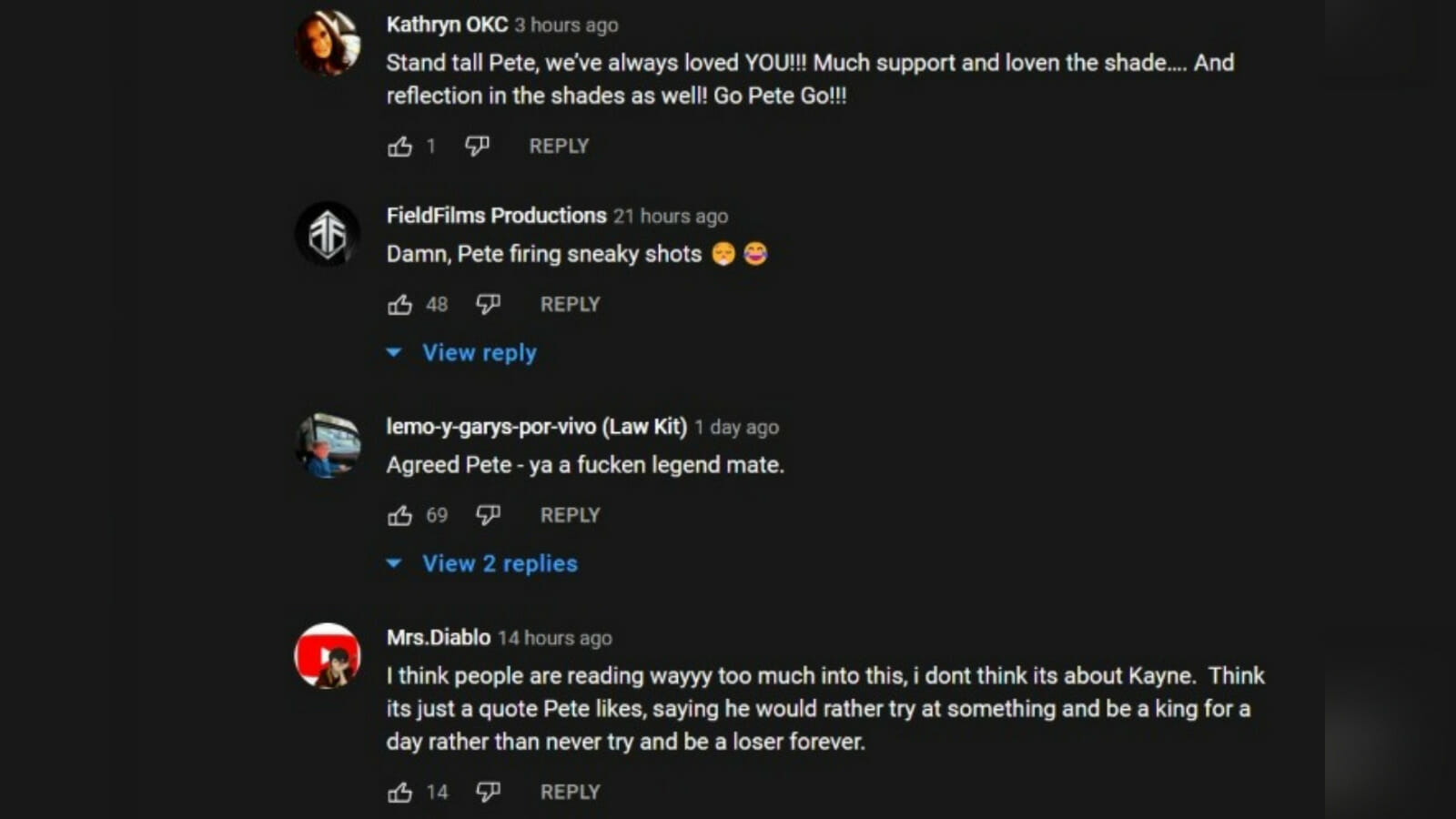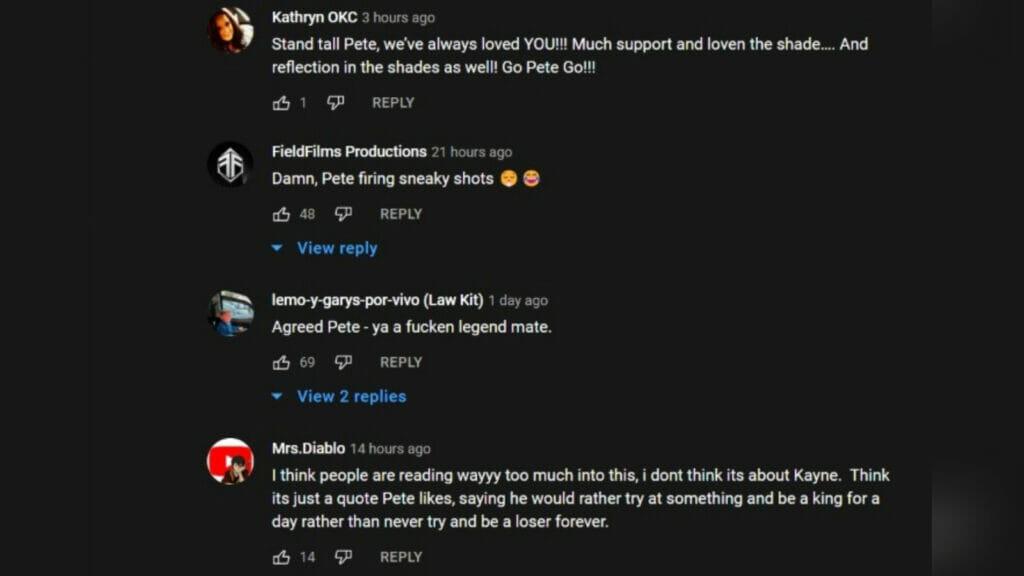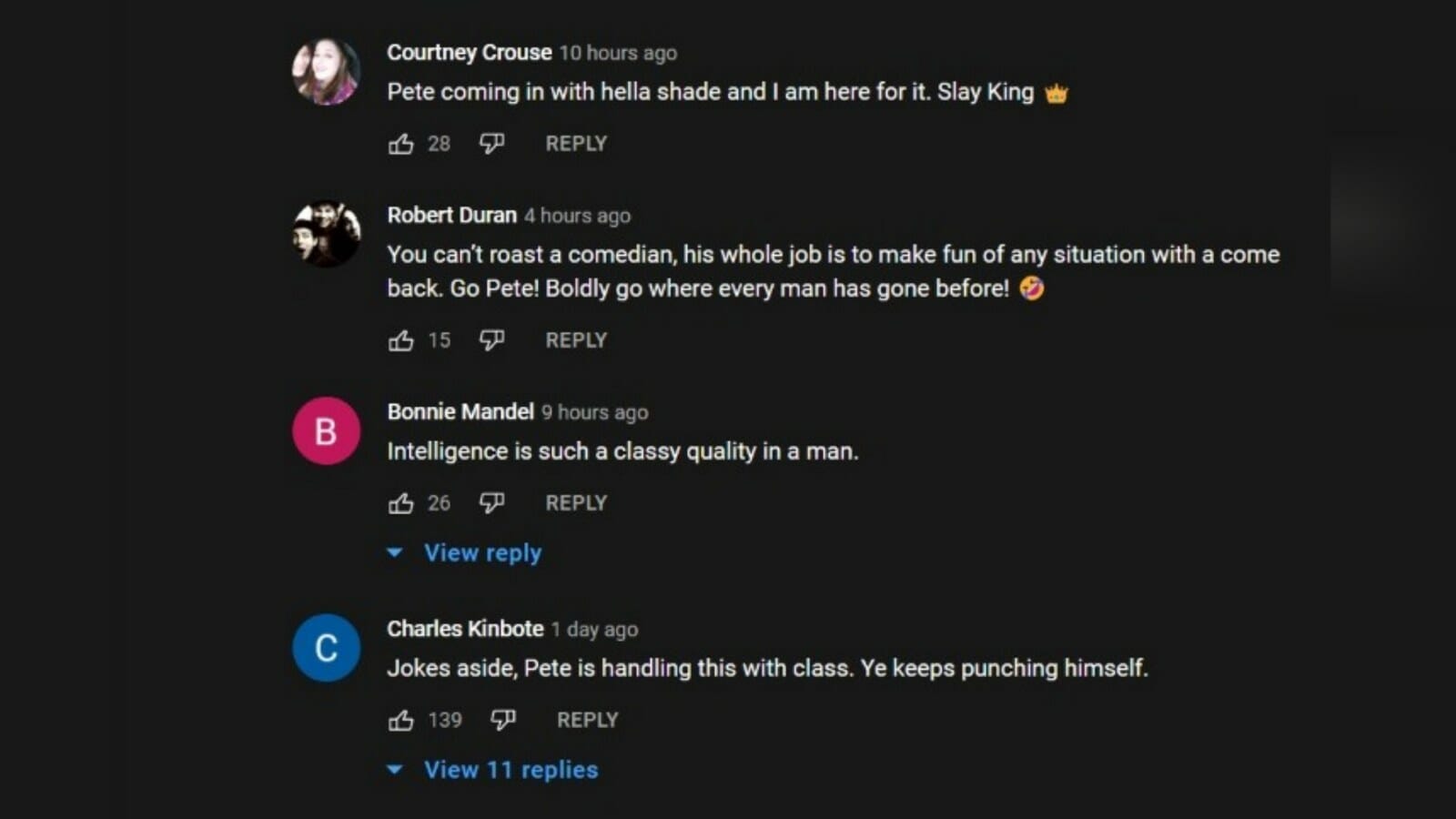 Also Read: "No one can pay me to be disrespected"- Kanye West slams Apple after rejecting a hundred million deal for Donda 2