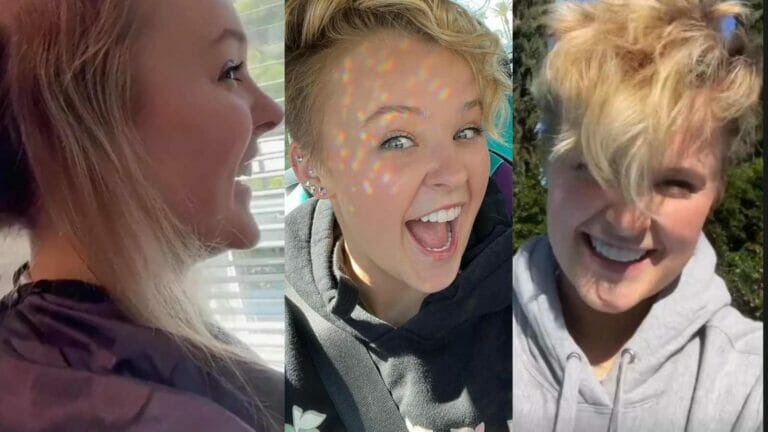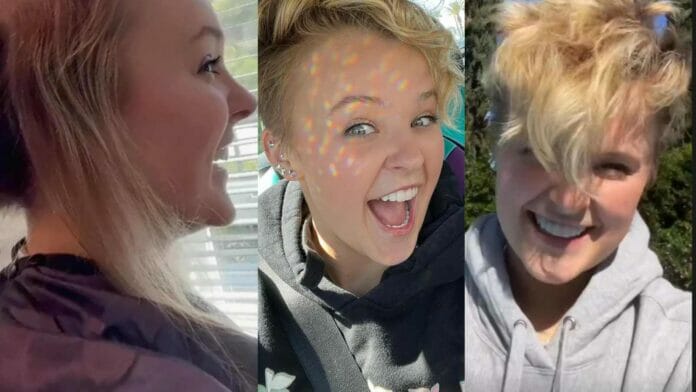 Nobody Can Change Me star, JoJo Siwa, contradicts her song by changing her iconic hairstyle this month!
Siwa fans are used to watching their favorite star in a high-sided long blonde ponytail accessorized with a large bow.
On Wednesday, TikTok star, Siwa took to Instagram to share her new hairstyle and got rid of her iconic long blonde ponytail in a video. Pop singer and dancer captioned the video in which she gets her hair chopped, "Mayyyyy have done something todayyyy."
The video did not reveal the final look but she uploaded a series of Instagram stories in which she shared the final look.
JoJo Siwa Got A New Hairstyle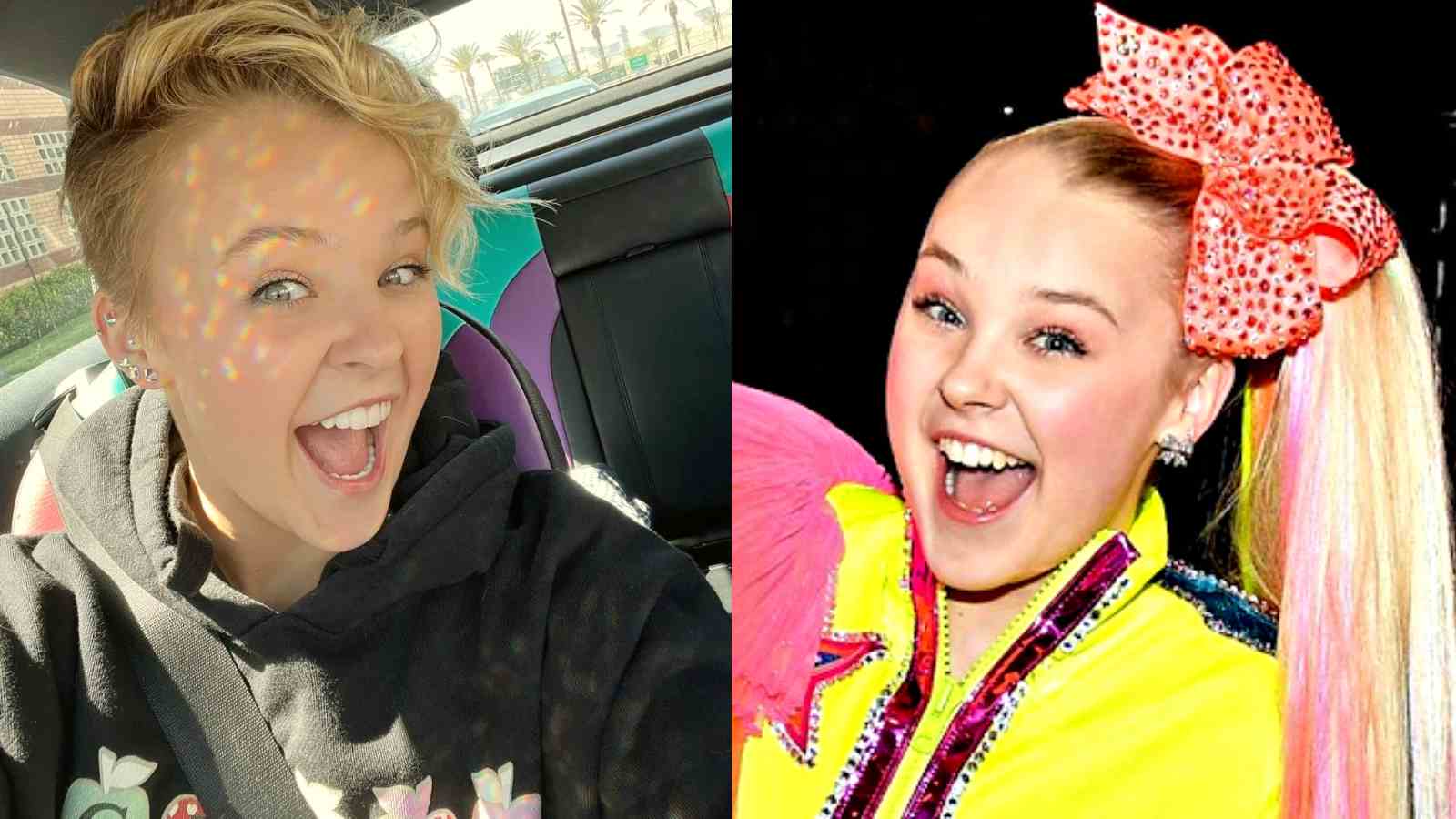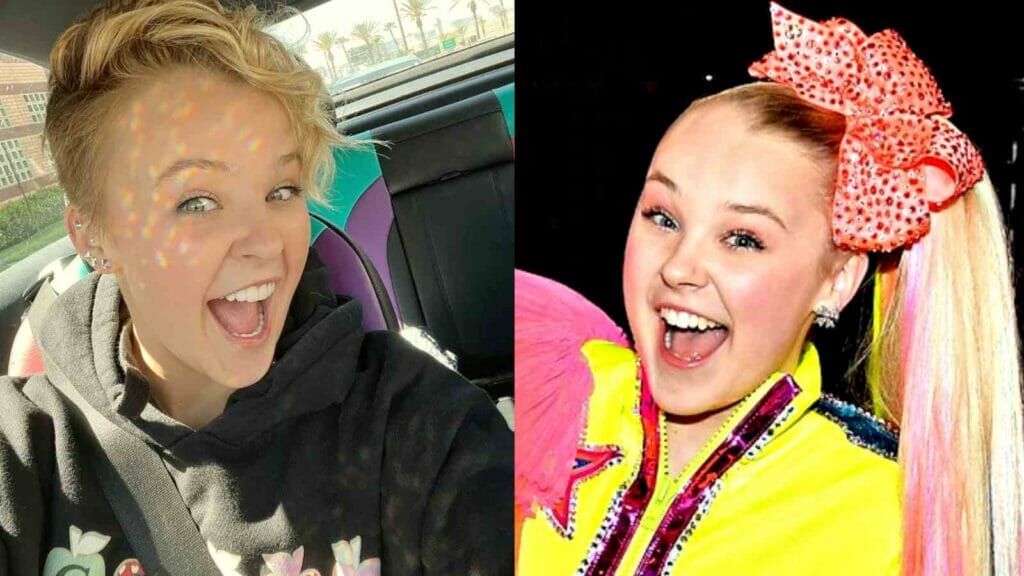 Siwa fans got another surprise from the YouTube star as she chopped off her signature blonde ponytail into a fresh pixie with buzzed sides. She can style her new longer locks up in various ways, in one of her instgram stories, she made a tiny ponytail of that too. On April 6, she said goodbye to long blonde hair and informed fans about it in an Instgram video, on Thursday.
View this post on Instagram
In her multiple Instagram stories, JoJo said, "yesterday, I went for the 'down and curly' moment but today I went for an 'up and back' moment. Let me know what you all think' I think I might be into the 'up and back.'" In the stories, she continuously flaunted her new hairstyle with a broad and refreshing smile.
Additionally, the Dance Moms star expressed her obsession with the new hairstyle and looked forward to new experiments. She informed her fans that, "it is going to be different every day, as I am still learning how to do it. It is way different than long hair. It is crazy! But I am obsessed."
View this post on Instagram
Fans and her fellows loved the change and reacted to her new haircut in tons. One user wrote, "Wow that's a transformation!" Another fan wrote, "I am glad you can finally experiment with your hair, looks awesome!"
Makeup artist David MUA, also commented, "It suits you so much. I love it." Demi Lovato also commented, "Omg yaaasss!!!!!!"
Siwa Welcomed New Changes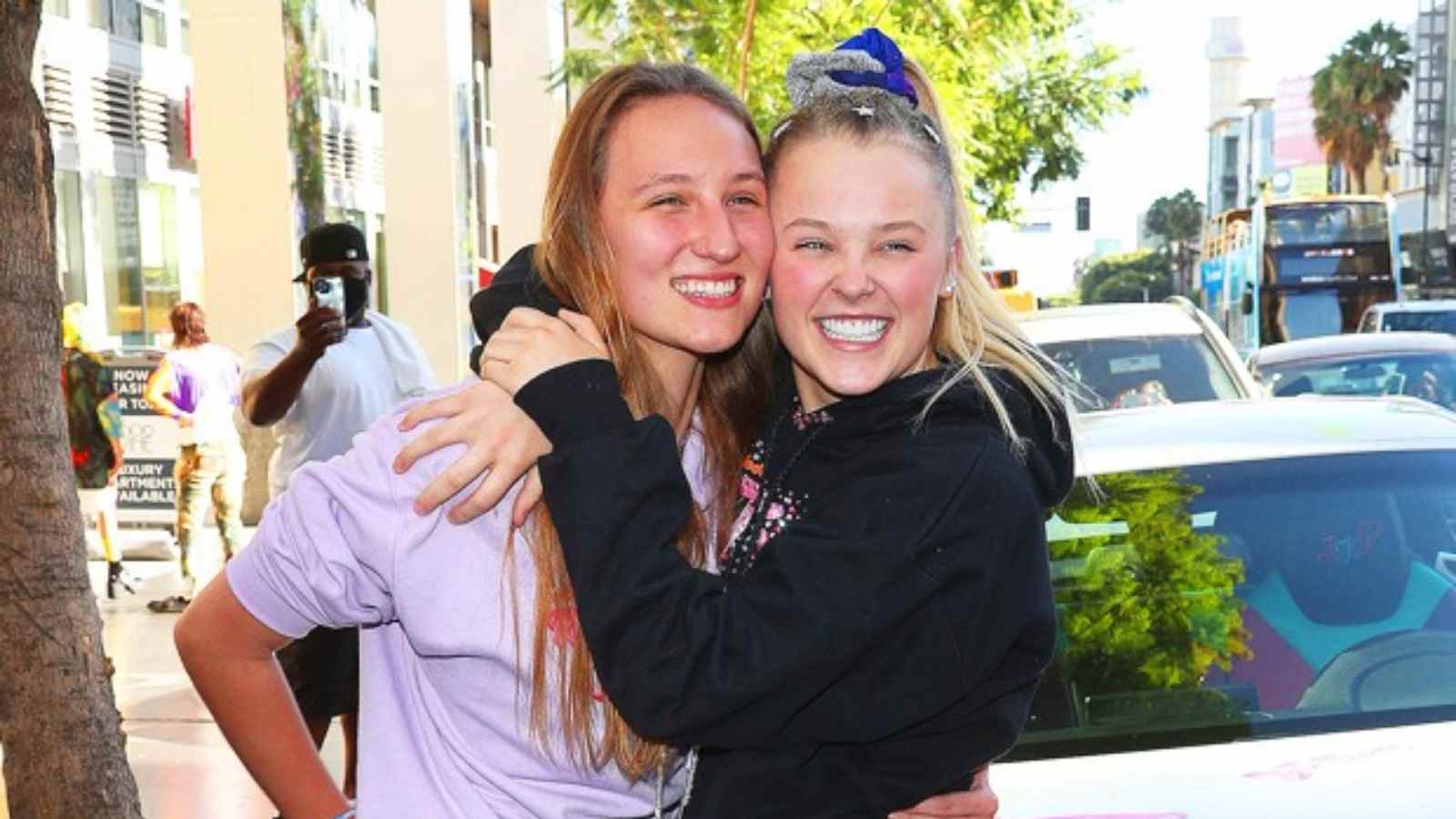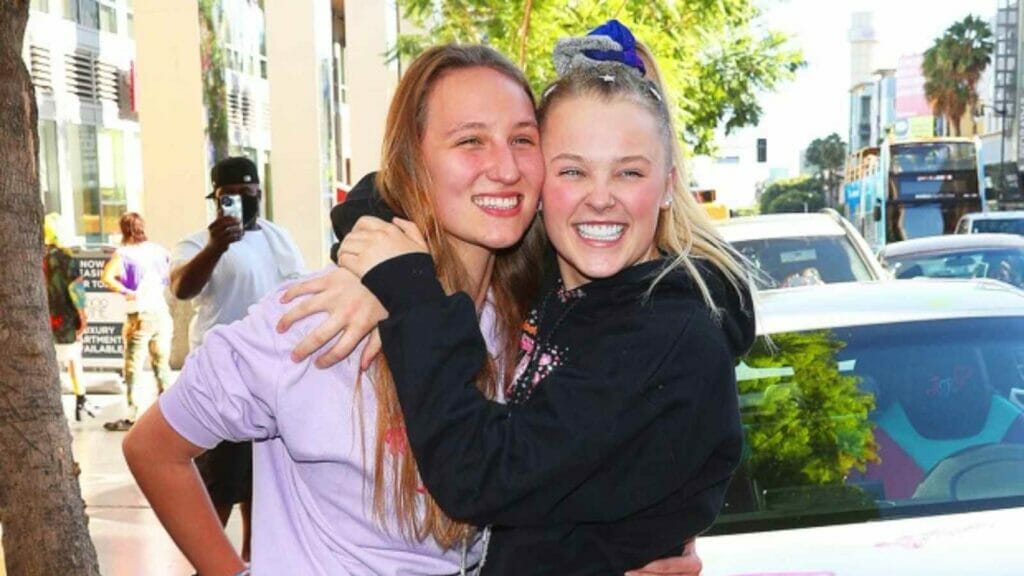 To update you, this was not the first time that the 18-year-old, social media sensation tried a hair transformation. In June 2020, JoJo colored her hair into the iconic blond hair brunette. She always accessorized her long ponytail with fashionable bows. However, this month she tried a comfortable and natural hairstyle. She recently appeared in the GLAAD Media Awards where she went bow-free.
Another change that was a point of discussion in JoJo's life was her split with Kylie Prew. Later in the month of March, the 'Kid in a Candy Store' star confirmed that she is in a new relationship. This came after Prew and Siwa broke up after dating for almost a year.
Recently, Siwa celebrated her one year as gay and said, "I am not single and I don't want to mingle."
Also Read: Kim Kardashian Reveals Pete Davidson Has Gifted Her Something Special On The Valentine's Day