Kendall Jenner is playing multiple roles in her life, from being a lovable aunt to a successful model. The supermodel is a social media personality as well and got fame after appearing on the reality television show- Keeping Up With The Kardashian. Kendall loved modeling and began her career when she was 14.
She made many style statements by walking the runways for high-end fashion designers at the New York, Milan ad Paris fashion week. Not just this Jenner got a place in various international Vogue editions, campaigns, cover shoots, and editorials. Yet again, she changed her look for the latest editorial spread, a cover feature for the i-D magazine. She got her hairstyle done by professionals and shared a glimpse of it in her Instagram story.
Kendall Goes Red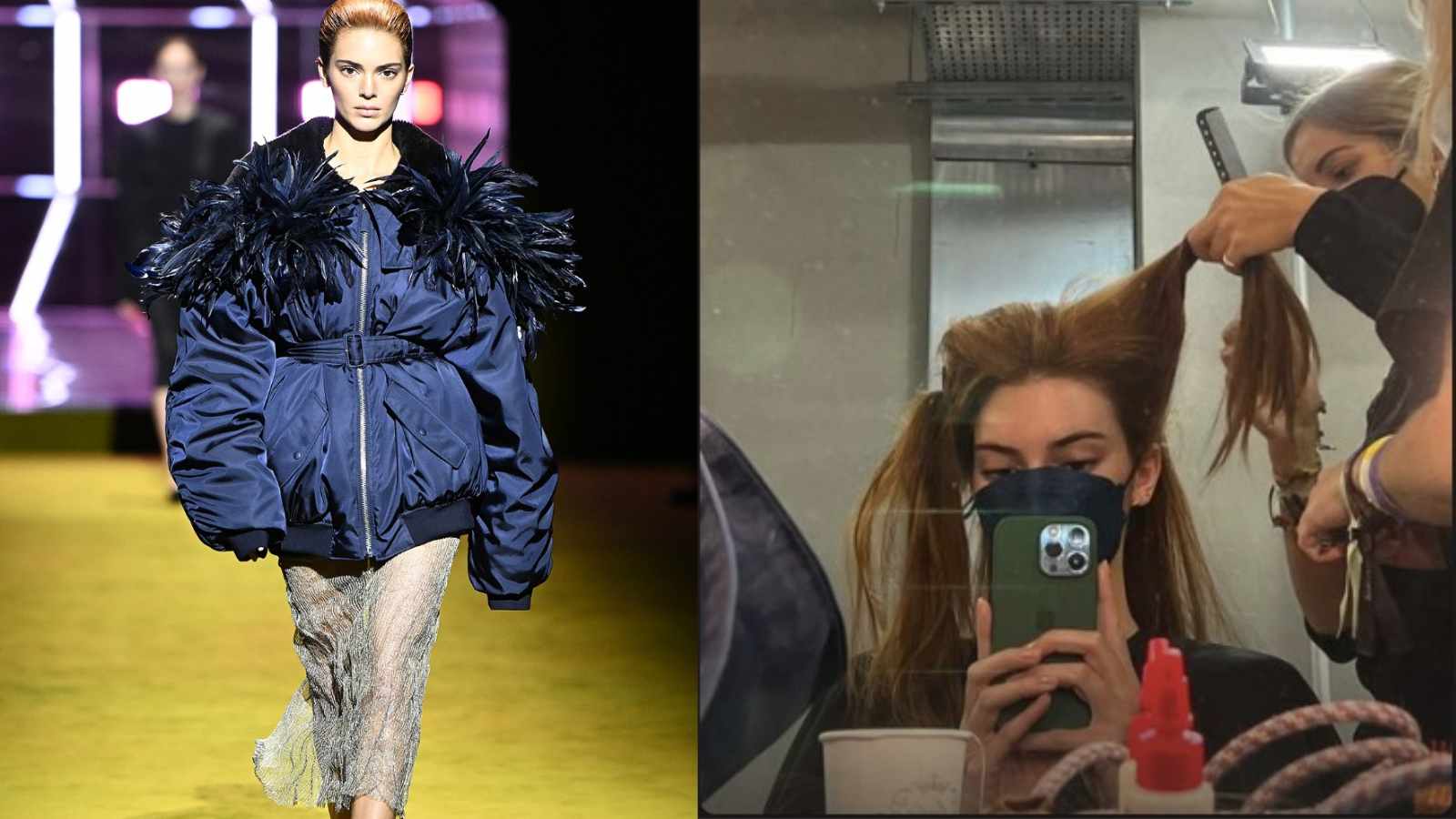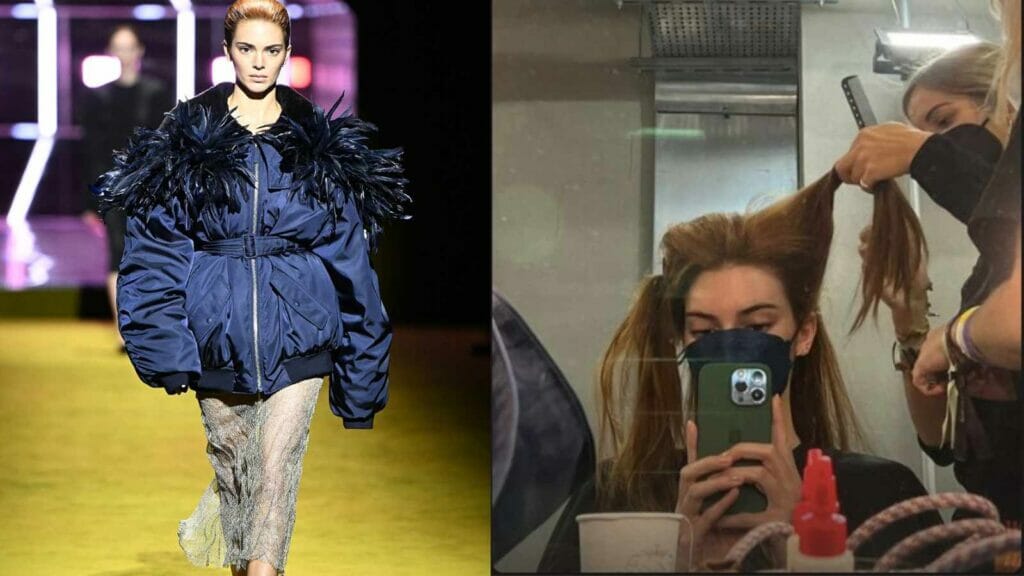 In that story, Jenner added a girl with red hair to mention the details about her hairstyle. Kendall Jenner went red for a Prada Fashion Show in Milan. Her sister Kim Kardashian was also there as her biggest cheerleader and fan.
Professional hairstylist of the Parada show, Guido Palau was responsible for shaping the hairstyles of models. He even shared the hairstyle of Kendall Jenner on his official Instagram page. He tagged dye-transformation-colorists Matt Rez, Perry, and Jenna Perry in the caption.
View this post on Instagram
The colorists have styled Gigi Hadid, Bella Hadid, Maude Apatow, and Jennifer Lawrence as well. Matt works with many renowned artists as well such as Adele, Hailey Beiber, and Angelina Jolie. Jenna Perry, Los-Angeles based hairstylist has red-colored hair herself.
Gigi Hadid also took the same hair transformation last year. Gigi's inspiration to ger redhead was Netflix's Queen's Gambit. Kendall's hair transformation from deep brunette to subtle red was astonishing for fans.
Jenner said, "I grew up loving fashion and have been incredibly fortunate to work with some of the most brilliant people in this industry."
Fans React To The Kendall Jenner Transformation
The fashion lovers and true fans of Kendall love her hair transformation and even praise it. Netizens say Kendall Jenner is art.
Also Read: How did Kendall Jenner and Devin Booker meet?