Kendall Jenner mocks wedding customs by wearing a considerably inappropriate wardrobe choice.
In November 2021, Kendal Janner attended BFF Lauren Perez's wedding. While attending her best friend's wedding is no big deal, it looked like Kendall wanted it to be! All thanks to her bold wardrobe choice for the reception or the after wedding party.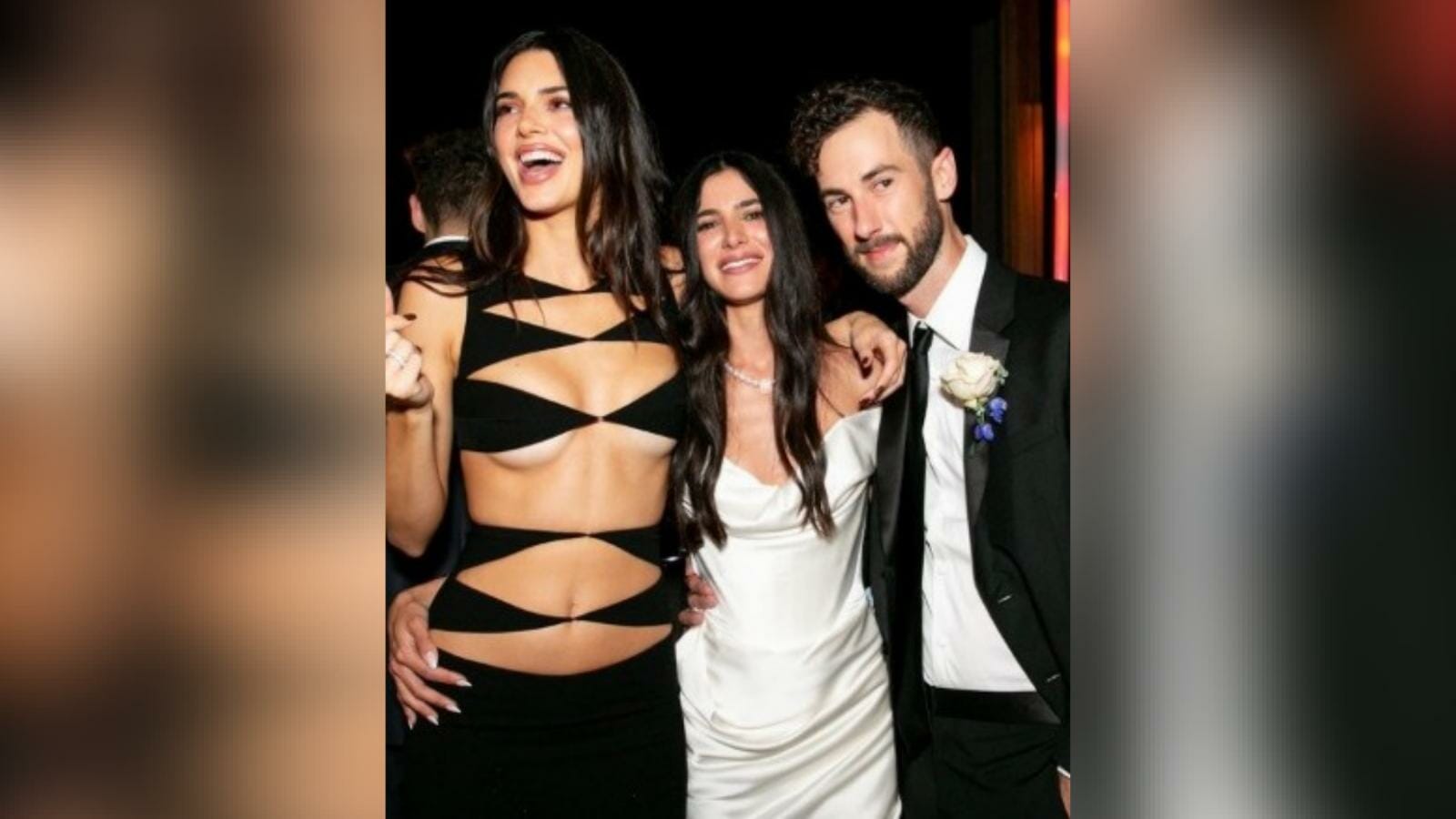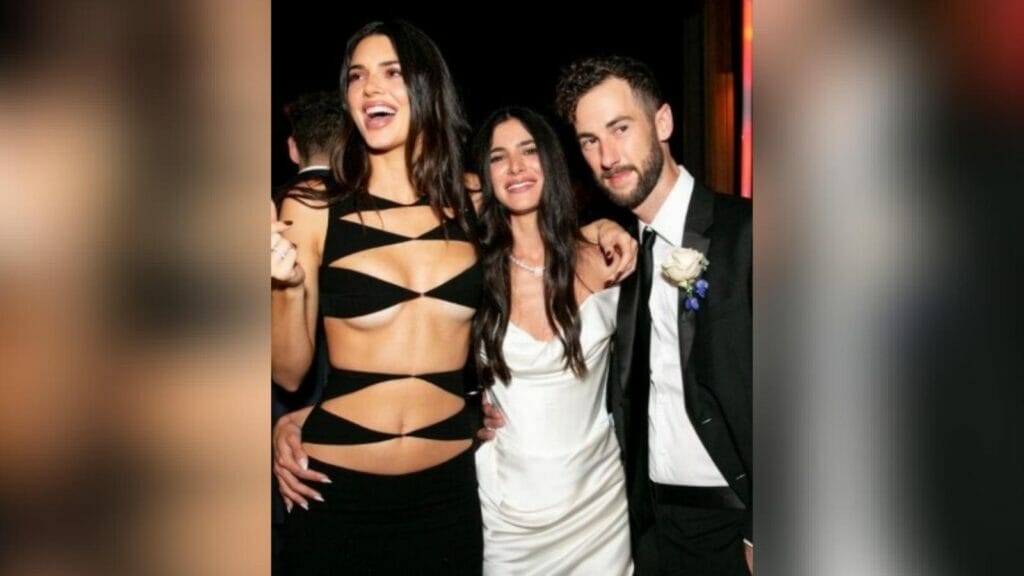 While, throughout the event, she wore the bridesmaid gowns in light blue color. Along with her, Perez's bridesmaids include Bella Hadid and Hailey Beiber. It is reported that the bridesmaid changed their dresses for the reception or the after-party, nothing absolute is known about the event. While Bella and Hailey went for off-shoulder dresses, Kendall's front revealing gown became the highlight of the show.
Kendall Jenner Black Gown Got Approvals From Bride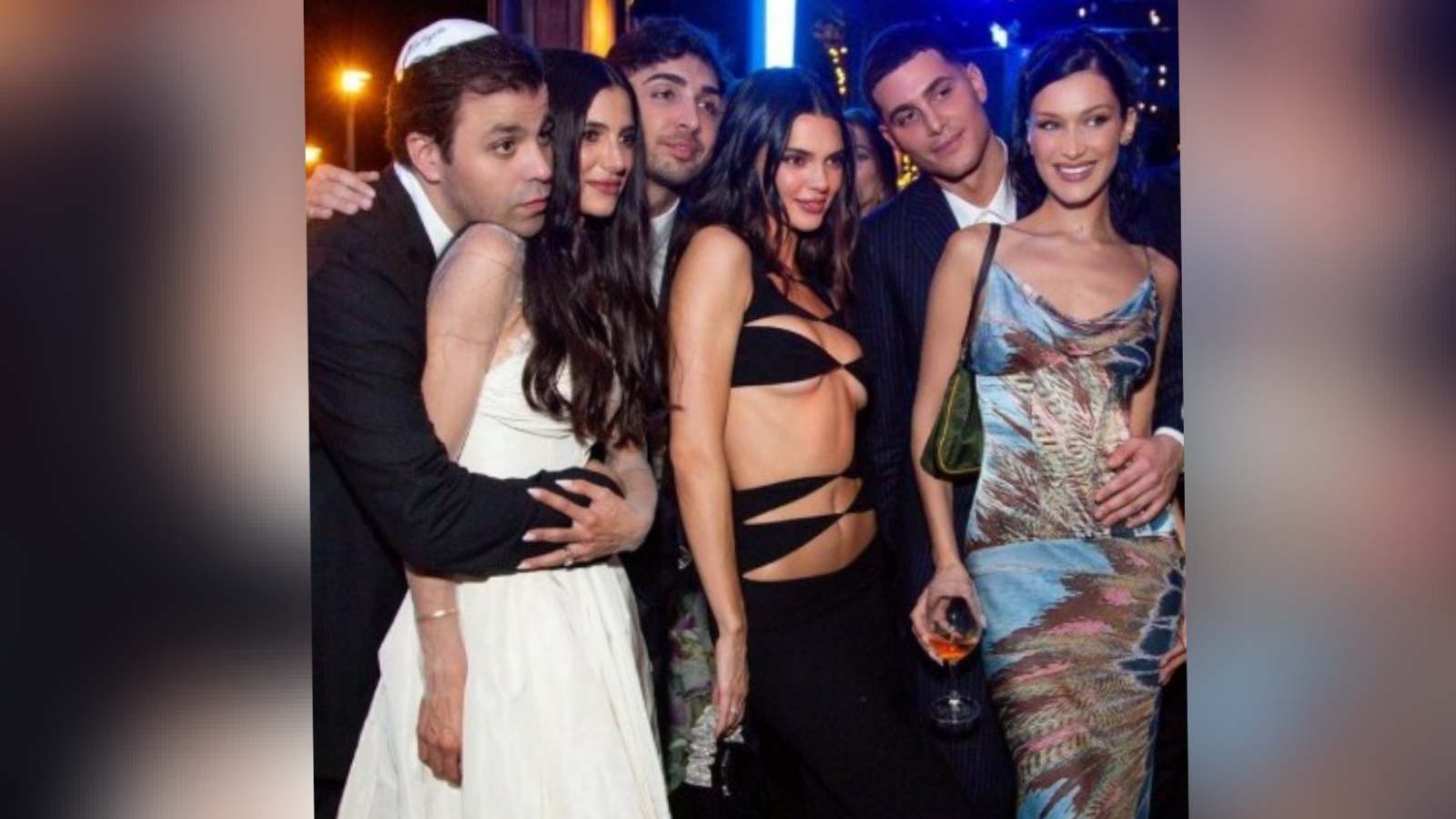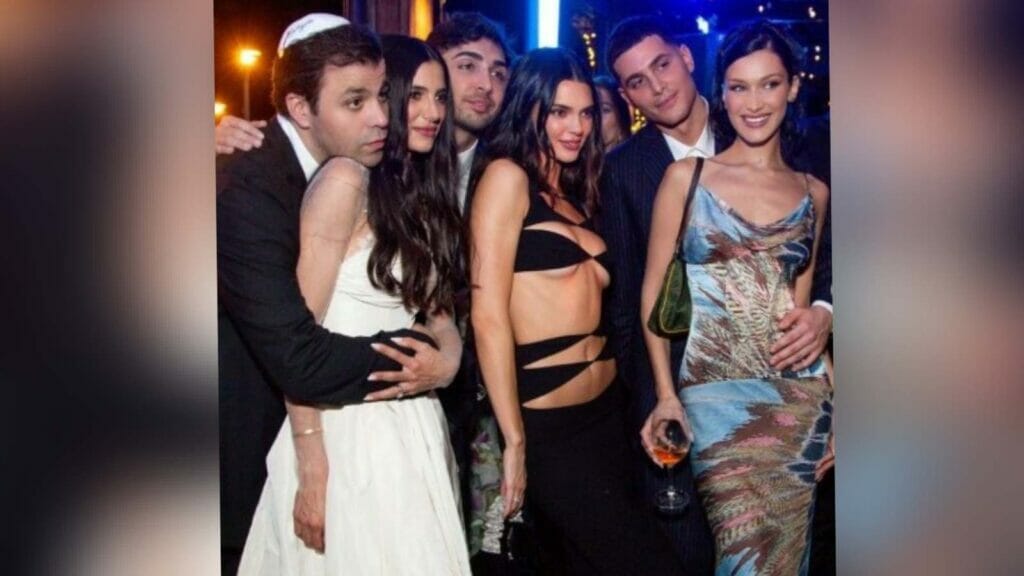 Kendall's black gown was from Monot's Spring Summer collection for 2022 which is not available to the market as of now. The dress was meant to serve the purpose of a full upper body display of a slim figure model. The fabric was seen to meet in the center of the body with a thin strand as it grows outwards towards the side of the body. The dress was revealed to the world as she posed with friends Bella and Hailey for the mirror selfie. 
Eli Mizrahi, the designer of the dress, admitted in a statement that to pull off his designs the key point is confidence. He described his collection gives attitude to the one wearing it. It should feel like I am the star and I can do anything when you walk into a room. His priority is on bad girls and that's the niche he targets to with his works.
Approved Or Not, Twitter Fans Seem To Not Like It
Imagine Kendall Jenner wearing this to your wedding ???????????? pic.twitter.com/PVCyUQjgtR

— coshween (@coshween) November 11, 2021
The dress made it to social media with people narrating how it was appropriate of her to wear that or not.
Kendall Jenner Finally Reacts to Criticism Over "Inappropriate" Dress She Wore to Friend's Wedding https://t.co/p1qNMEUxWN

— E! News (@enews) January 10, 2022
The words describing her choice of outfit for the event range from awkward and tacky to totally disgusting. Someone tweeted that it looks like she needs more attention than the bride herself. Someone else said it seems like Kendall said the F word to the Bride. Some categorized her choice as bad taste and rude af for towards the host and disrespecting them.
I hate to be that person but Kar/jenners sisters are always so extra… y is Kendall wearing that kind of a dress to a wedding…?

— Vickie (@Vickiequeenzy) November 11, 2021
Amongst the social media war, Kendall Jenner herself revealed that she got permission from the bride before choosing that outfit.
Perez commented on a troll that her friend looked stunning and she loved it, kind of clearing the misunderstanding.
To show support for Kendall's claim, her fans said if the bride has no problem with her why are the haters making it a big deal.