Twitter users have eagle-eye and are fast to notice any strange thing happening on the internet. Yet another stranger thing happened with the official Instagram account of The White House.
The White House's official Instgram handle displays a strange change because of which Twitter users think that the account has been hacked! The official page displays all the updates, White House briefings, and political activities going on. The world is anxious about the current situation in Ukraine so does the White House's as well. The recent posts are all about Ukraine on the feed and below them, there are no English comments as if they disappeared suddenly. This made users believe that the official account got "hacked."
Strange Change In Comment Section Of The White House Instagram Handle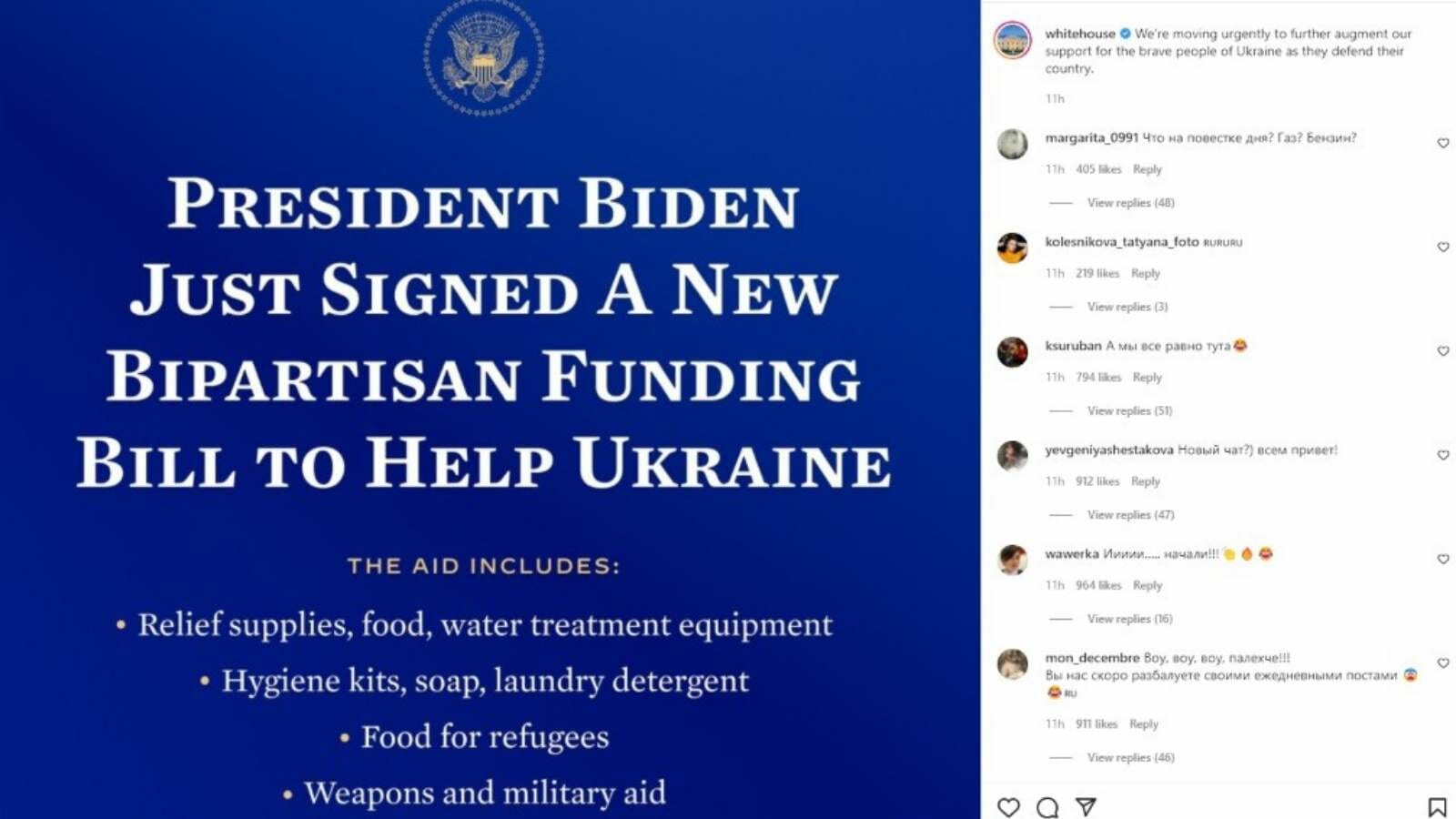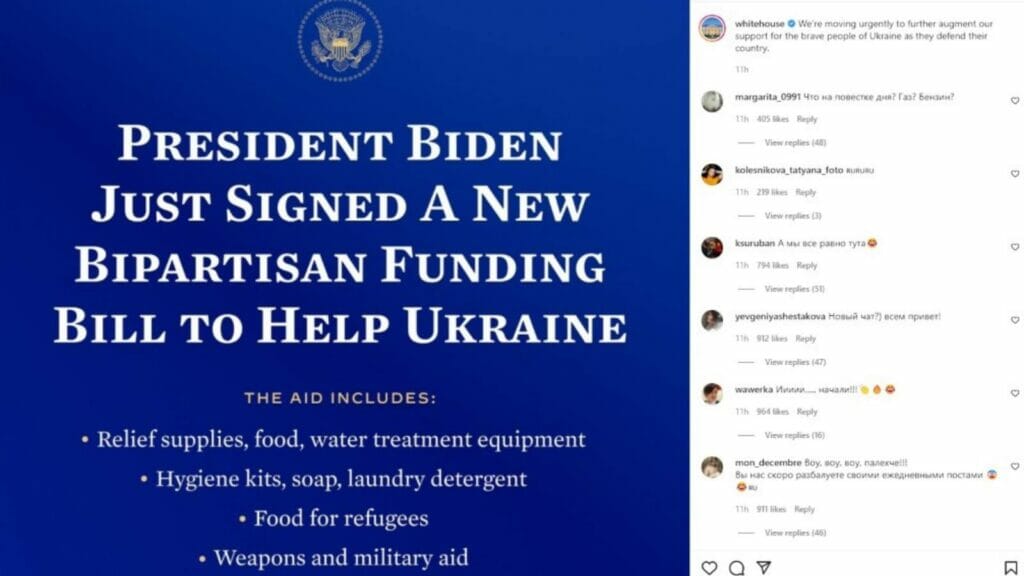 The White House's Instagram official account has over 7.2 million followers. Each post on the account gets a large number of likes and political views in the comment section. But, in recent times, if any user scrolls through the comment section of posts, they can notice that all of the comments are in Russian. This is quite strange for users and it becomes hard to spot any comment in English after a long row of comments in Russian.
View this post on Instagram
TikTokers Gets Briefing On Ukraine
The White House is taking full support and using its presence on social media to the fullest. Recently, Press Secretary Jen Psaki and National Security Council adviser Matt Miller directed around 30 TikTok influencers. This briefing was regarding the approach that the US prepared for the ongoing war in Ukraine. They discussed the relief efforts, aid, and many more things that influencers came up with.
Twitter Reacts To The Strange Change
It is not necessarily that something is clearly wrong with the official handle of The White House on Instagram. However, some Twitter users believe that it got hacked because of the missing English comments.
One user tweeted, "The White House Official Instagram, has been Hacked…every reply is in Russian?! The discussion goes on when another tweeted, "White House Instagram account looks like it got hacked, all the comments are in Russian."
Some even took it in a fun way and stated, "lol not the White House's Instagram getting hacked." One user tagged the White House's Twitter username and asked about the strange stuff. "Hey @WhiteHouse, was your Instagram account hacked, or does everyone always respond in Russian/Ukrainian to anything and everything you post?", stated one.
Also Read: Kevin Feige Comes Forward To Support The Queer Community As Disney Faces Heat For It's Silence Over Don't Say Gay Bill