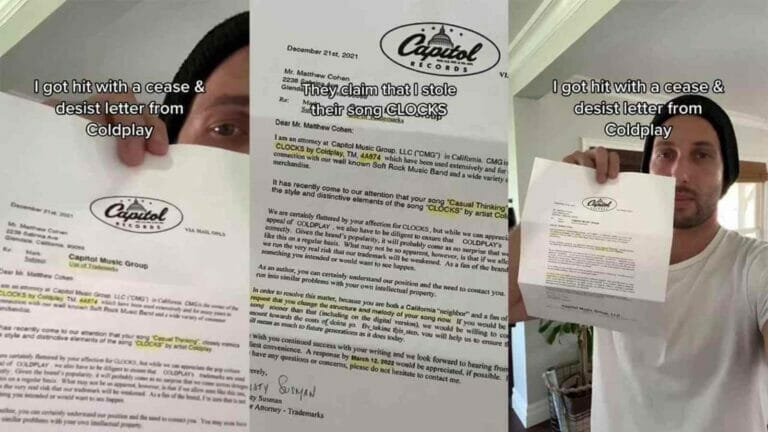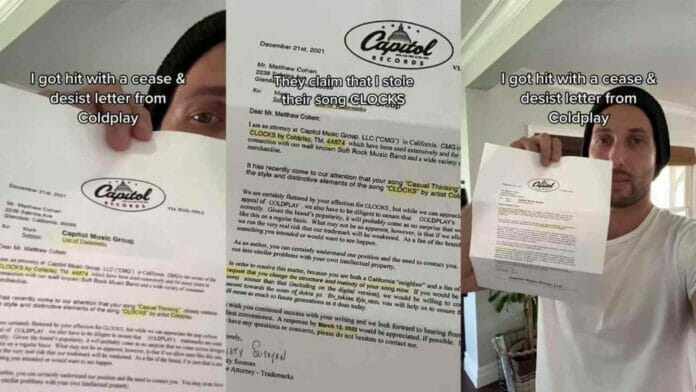 Another day, another TikToker is trending but this time it is a user who claims that he got sued by a representative from sensational music band Coldplay. TikTok is full of bizarre talent and unique content creators that always shock users. However, some users keep viewers in the thought of; is this thing authentic or not? The claim by TikTok user itsmattyco is taking attention from many users.
So let's break down everything about this story!
TikToker itsmattyco Claims To Get A Lawsuit From Coldplay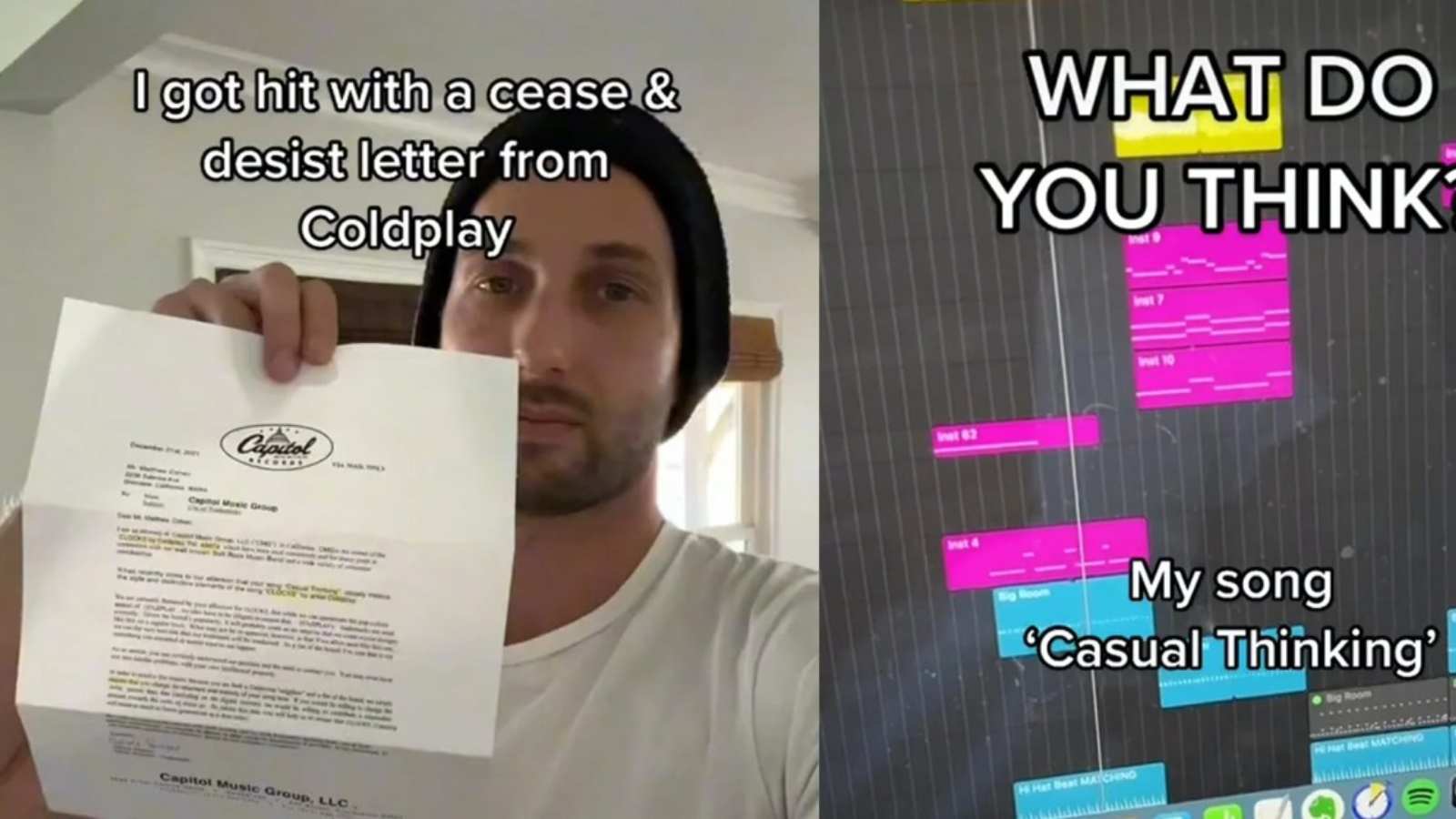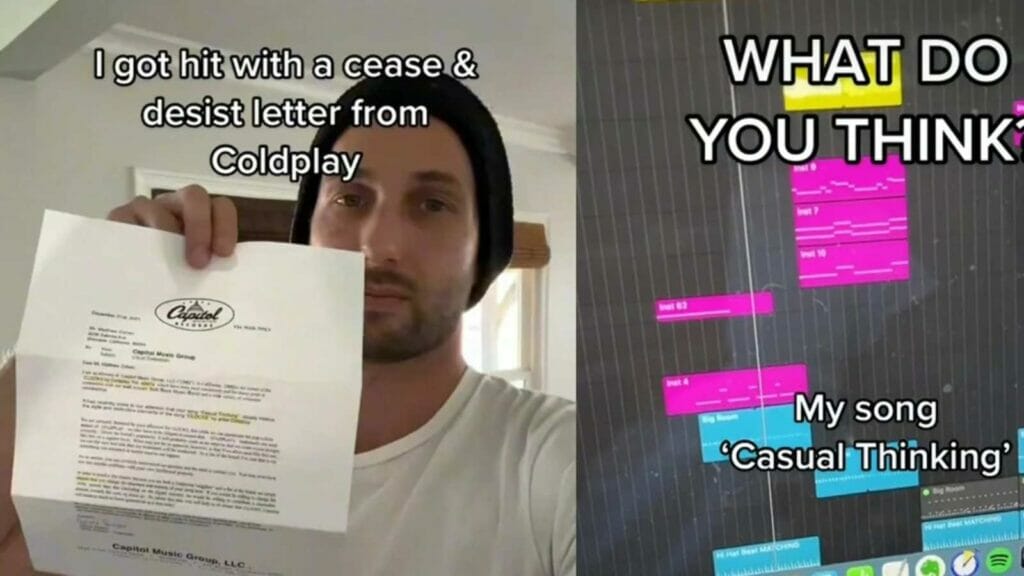 Things get stranger on TikTok as a user by the handle @itsmattyco is successful in getting attention on the social media platform. This TikTok user is getting viral because of his video in which he claims that he got a lawsuit from famous music band Coldplay. As per Matty, a representative from the music band sent him a letter to cease.
But why? Because the user has violated the copyright policies of their [coldplay's] song. Through the video, Matty asks for help from the viewers. He states, "SOS: help me out, everyone. Don't have the funds to fight this lawsuit in court and anyone tell it is totally a different song." He supported his video with his original sound.
The letter that Matty brought in front of viewers in his video has been sent by a company called Capitol Music Group L.L.C. The letter was of this month on the 15th and he shared the video at that time which is getting viral now. In the letter, Coldplay's song for which he got the lawsuit is Clock as per the information visible in the video.
Is Lawsuit Fake Or Real That Matty Got?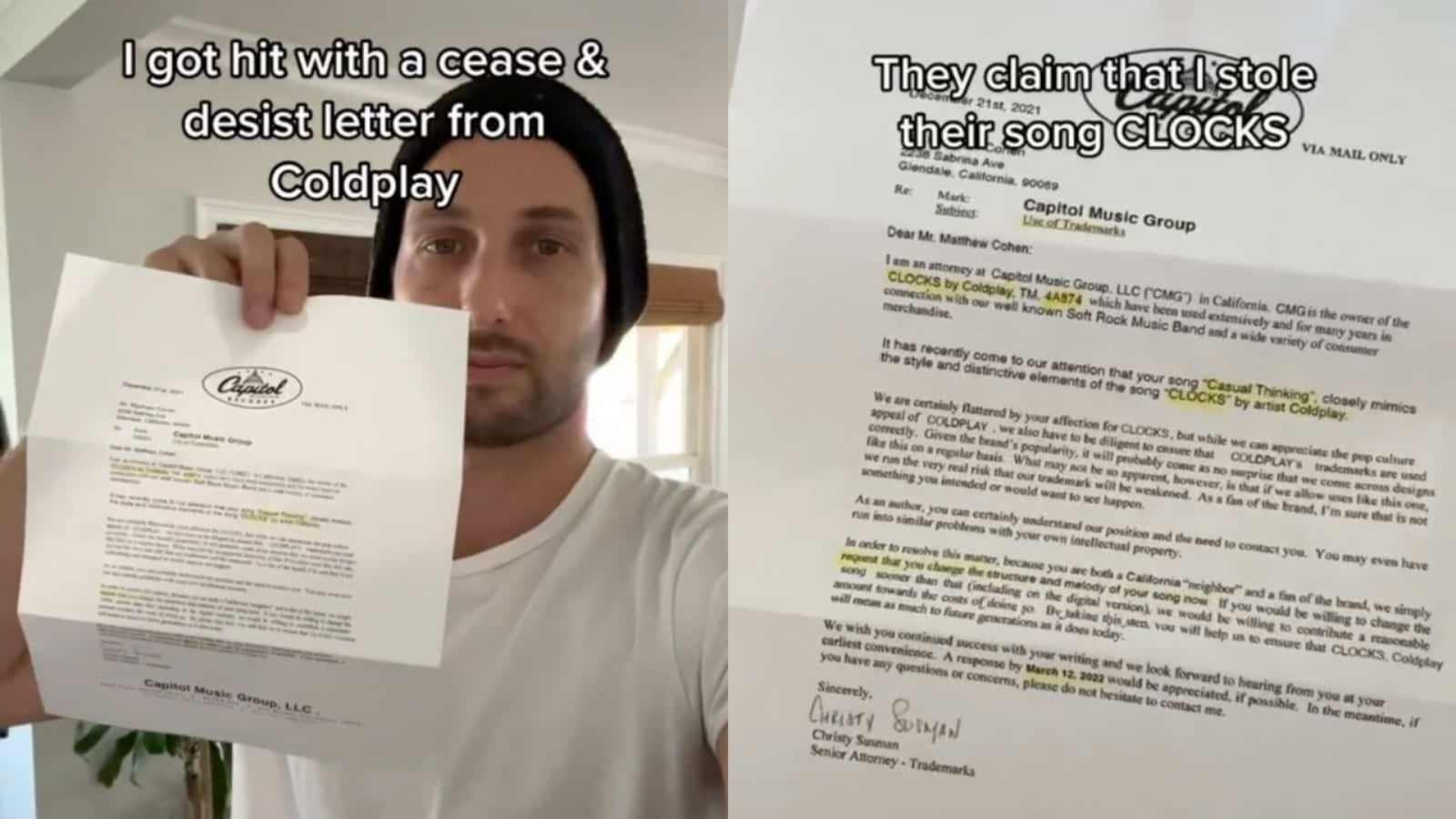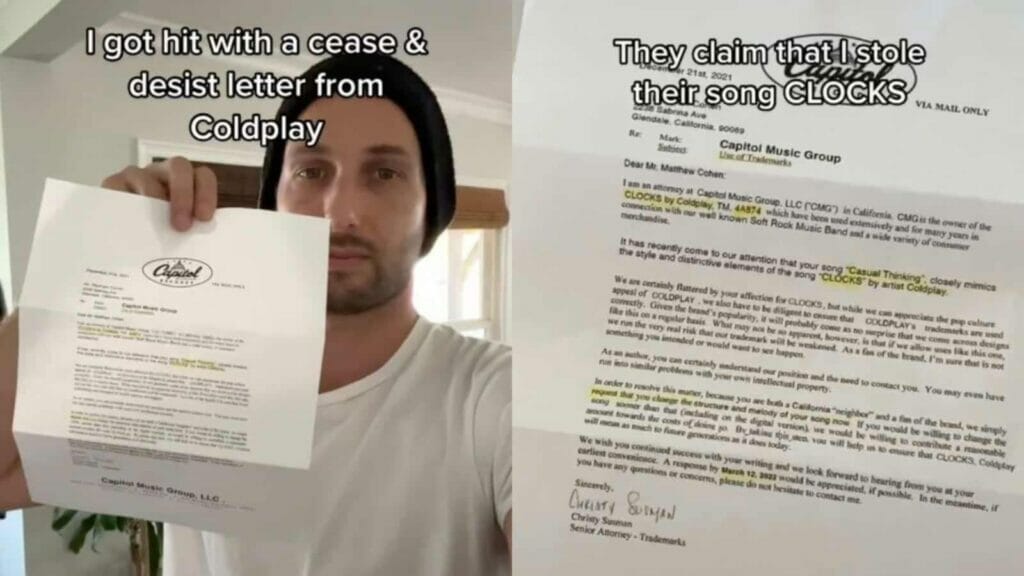 As per sources, there are chances that the letter is fake shared by Matty on his TikTok. The very first reason for the suspicion is that below the company name, the address mentioned is San Rafael, California. However, there is no such company registered in Calfornia as per sources. Additionally, the thing that made some viewers dubious was the contact number mentioned is a deadline.
Also, the company that sued the song by Matty does not even have a large number of plays since its release in October 2021 on Spotify and YouTube. So it's the algorithm that flagged the song automatically. Furthermore, there is no such company that handles any law-related issues of Coldplay. Finally, and the most relevant mistake is that the letter has the odd font, strange word spacing, wrong business listing, the use of trademark instead of Copyright claims. All this makes sure that Matty was successful in deceiving viewers with his joke that went too far.
Possibly, there are chances that the purpose behind this joke could be to make audiences listen to his song. As of now, Matty did not comment about this revelation. There is no reaction till now from Coldplay's co-founder Chris Martin.
Users React To The itsmattyco TikTok Video
This video shocked the viewers and the user has got over 280k views in it and tons of reaction on it. Not just the user but, music artists from the industry as well such as Mason Ramsey also commented, "ummmm." Some believe that the document is fake which we explained. While some users said that letter was badly photoshopped. The attorney also came in front and denied sending the letter to Matty from her end.
Also Read: Bad Vegan On Netflix: Know Who's Matthew Kenney And Where Is He Now?