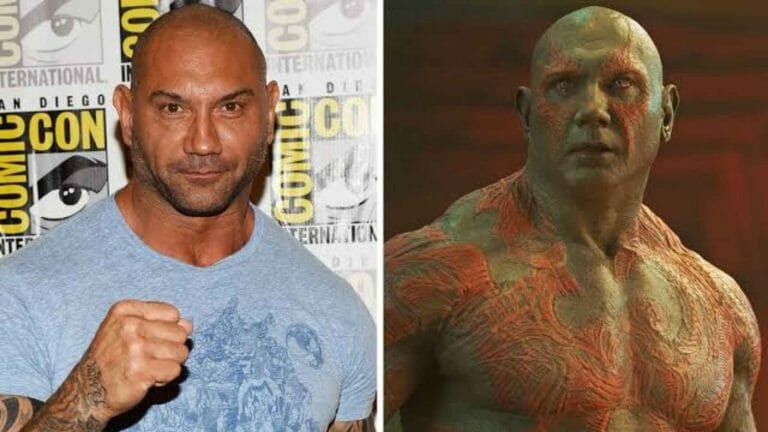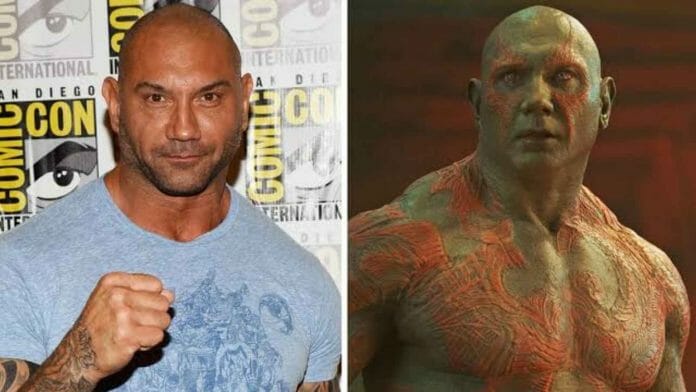 Dave Bautista is one of the very few wrestlers who have successfully transitioned into acting. The former WWE star has made a name for himself with his performance in films like the 'Guardians of the Galaxy' franchise, 'Glass Onion', 'Spectre' and 'Dune.'
The 54-year-old performer recently announced that the third installment of 'Guardians of the Galaxy' will be his last stint with the Marvel Cinematic Universe (MCU). He has now said that he won't ruin his "perfect" exit for a paycheck. So let's find out in detail what he said.
Related: Why Does Dave Bautista Think His Marvel Exit Is A Relief?
Dave Bautista Won't Return To Marvel For A Paycheck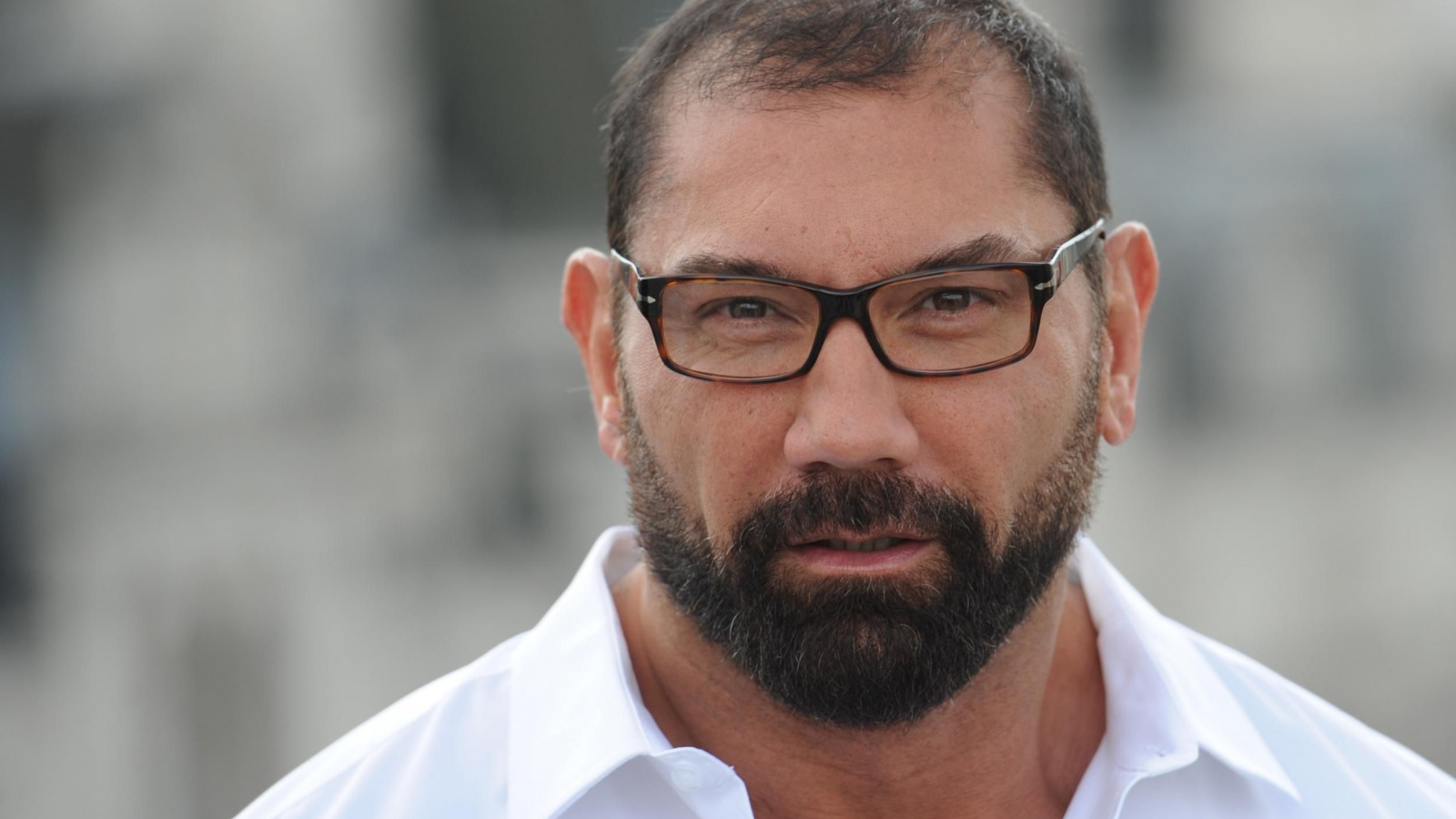 Dave Bautista has had a long stint with Marvels as Drax the Destroyer in the 'Guardians of the Galaxy' series. However, he has now decided to step down from the franchise after giving it so many years.
During his appearance on the Tonight Show with Jimmy Fallon, the former WWE wrestler said that he is sticking to the plan to leave the Marvel Cinematic Universe (MCU).
"This is my seventh film as Drax. And my third 'Guardians' [movie]. It was like our trilogy", he said. "That's kind of what we all signed up for, to do a trilogy. And I think this will be the last version of our 'Guardians of the Galaxy.'"
Bautista said that he has a "perfect exit" for Drax and that he would not "tarnish" the character by making a comeback, even for a paycheck.
In case you missed: Dave Bautista Doesn't Want To Play Bane In DCEU And James Gunn Is The Reason
He Said That His Marvel Exit Is A "Relief"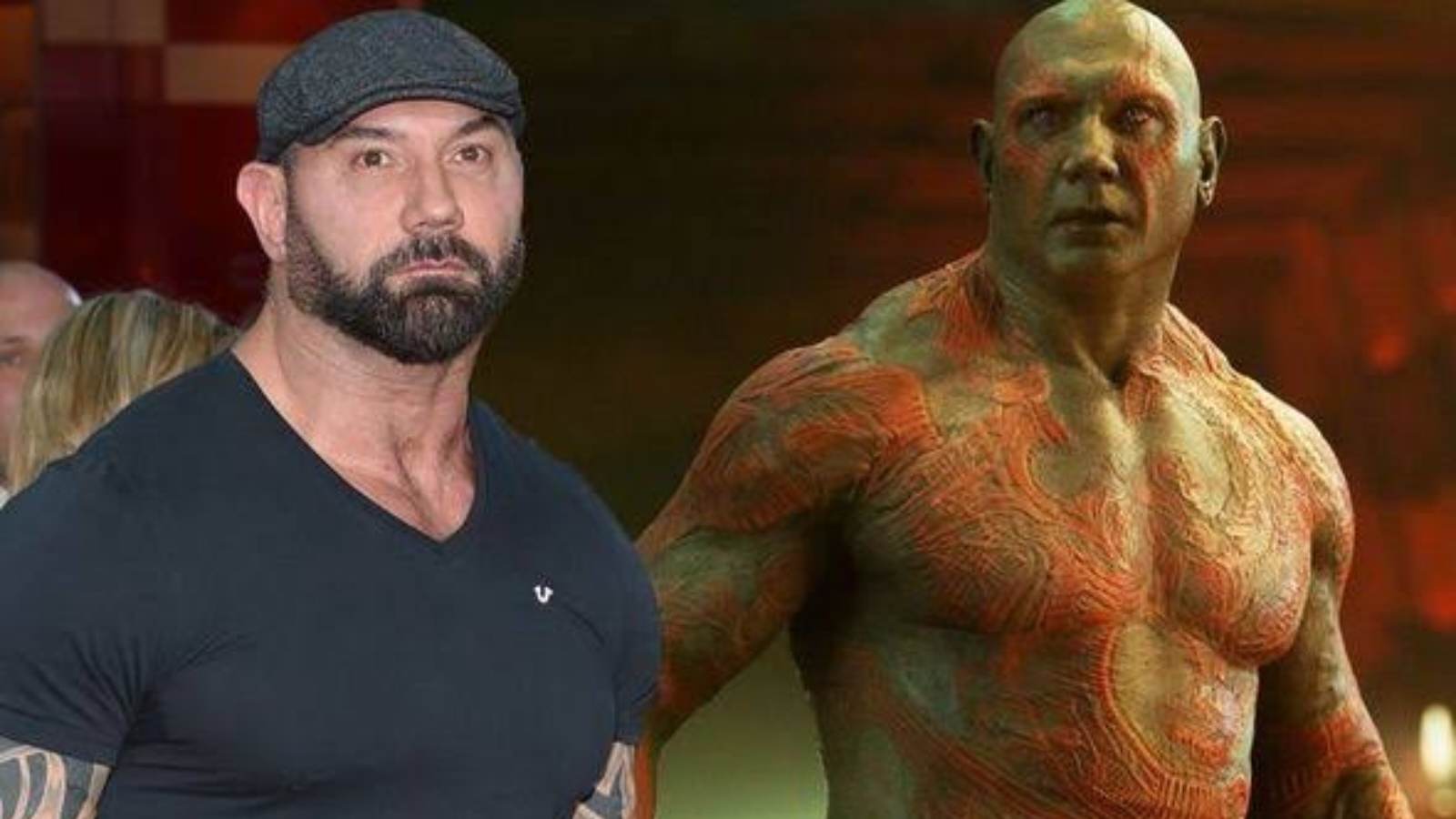 Earlier this month, the 'Dune' actor said that he is relieved that his journey as Drax is coming to an end. "But there's a relief [that it's over]," he said. "It wasn't all pleasant."
He talked about the hardships he faced playing the role. "The makeup process was beating me down. And I just don't know if I want Drax to be my legacy — it's a silly performance, and I want to do more dramatic stuff," he added.
'Guardians of the Galaxy Vol. 3' is scheduled to release on May 5, 2023, as a part of MCU's phase five. It will mark the end of Dave as well as James Gunn's stint with Marvel.
You might also like to read: Knock At The Cabin: Why Did M Night Shyamalan Deliver A Different Movie Ending Than The Book?