Celebrity intimacy issues are a whole world of scandals. From intimacy issues to uncomfortable sex scenes- Hollywood can be a tough nut when it comes to giving your all for the big screen.
Jamie Lee Curtis, in a recent interview, revealed why it was uncomfortable for Arnold to get intimate with her in 'True Lies'.
Related: Are Jamie Lee Curtis And Lindsay Lohan Returning For 'Freaky Friday' Sequel?
Arnold Schwarzenegger And Jamie Lee Curtis' 'True Lies'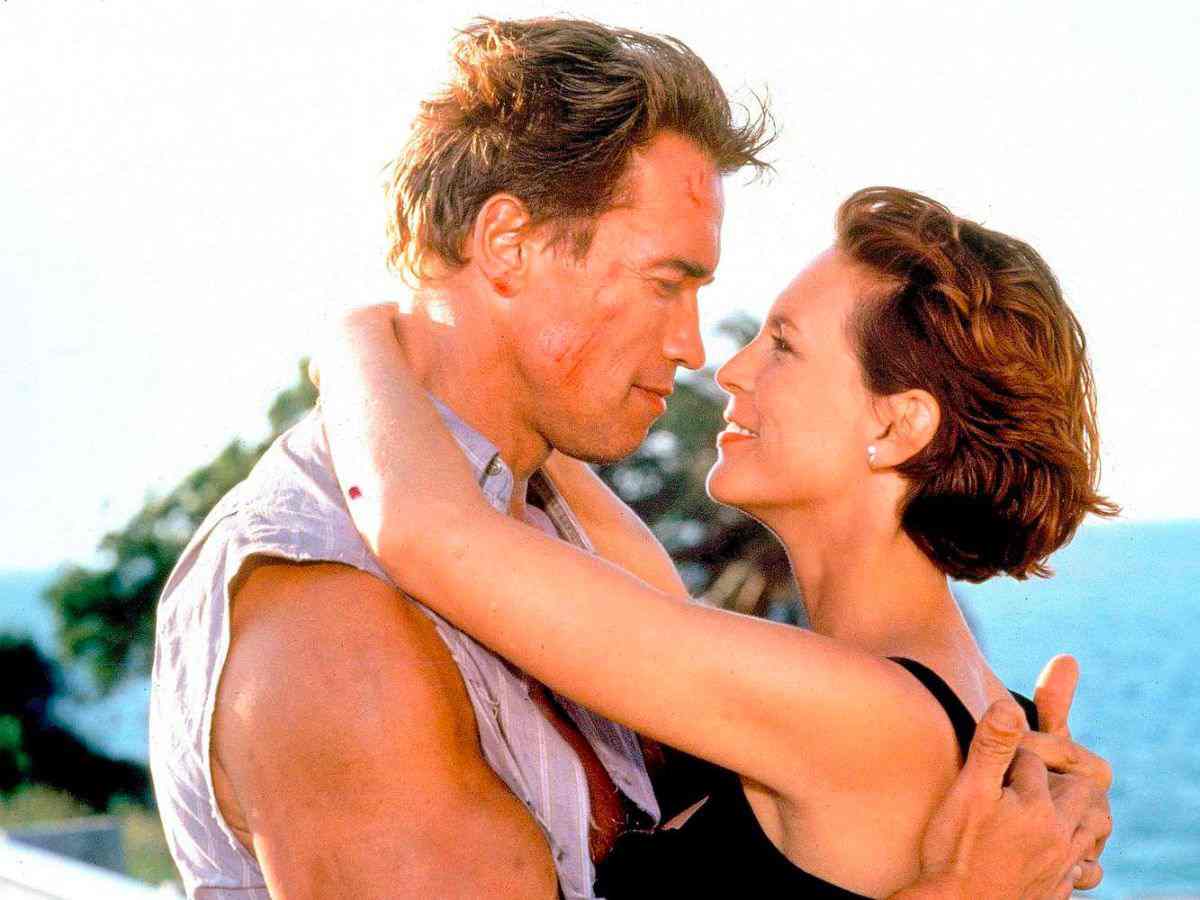 Schwarzenegger and Lee Curtis first romanced each other in 1994's 'Tue Lies'.
The film centers on Harry Tasker, an undercover operative who lives a double life as a salesperson for computers. The drama picks up when Helen, Harry's wife, becomes caught up in a terrorist plan.
The movie was an intense love story between both the stars and featured an intimate scene between them where Schwarzenegger's character Harry Tasker is trying to make up to his wife, who doesn't know about his covert spy life. After they arrive at a hotel suite, Harry makes an effort to rekindle their romance.
In order to spice up their marriage, Jamie Lee Curtis's character, Helen Tasker, performs a striptease in this scene. Curtis also won a Golden Globe for her role in the film, though the scene attracted comments from many.
According to Jamie though, it wasn't exactly easy to film the kissing and intimate scenes between both the actors. Here's why.
In Case You Missed It: How Did The Friendship Between Michelle Yeoh And Jamie Lee Curtis Bloom?
Why Were The Kissing Scenes Uncomfortable?
According to Jamie, their age gap had a big role to play in the weirdness surrounding their kissing scenes. She said,  "I think he knew me as Tony's little girl" referring to her father, actor Tony Curtis. "Arnold loved my dad, and I think it might have been a little weird for him to have to make out with Tony's daughter."
Also talking about a possible sequel, Jamie said that the events of 9/11 have surely changed how we perceive terrorism and it might not be the best topic to make a light-hearted film about, considering its gravity.
She said, "I don't think we could ever do another 'True Lies' after 9/11. This was pre 9/11 so I wouldn't want to say we could make fun of terrorism but we could make fun of terrorism because it was so outrageous and of course, we can't ever make fun of them ever again."
Praising her role, she also said, "True Lies' is just a perfect combination of everything I would do well in every way. It was just a perfect canvas. It was such a giant scope and Jim hired me, he wrote it for me … and it's because he just let me do what I do."
You Might Like To Read: Jamie Lee Curtis Calls Herself A "Nepo Baby" At SAG Awards