Hollywood is back in the grind after it was rightfully halted during the writers' strikes! Many shows, films, and talk shows came to a standstill to support the writers getting the deserved wage as studios and streaming platforms are thriving. With the WGA and Hollywood studios striking a deal, late-night shows will resume their shooting, and Jimmy Kimmel already has a Kim Kardashian and Kourtney Kardashian-coded teaser!
Tensions have been rising in the Kardashian-Jenner clan! The long, ongoing feud between Kim Kardashian and Kourtney Kardashian is far from resolved. The latest season of 'The Kardashians' on Hulu has started with an infamous call between the two sisters. The feud started when Kourtney Kardashian got upset over Kim using her wedding as an opportunity to bag a deal with her wedding planners, Dolce & Gabbana. Jimmy milked content out of this feud by replicating it for the teaser of the comeback.
Related: Kourtney Kardashian Calls Kim Kardashian 'A Witch' As Their Feud Continues In New Season Of 'The Kardashians'
Jimmy Kimmel Copies Kourtney Kardashian, Calls Kim Kardashian A Witch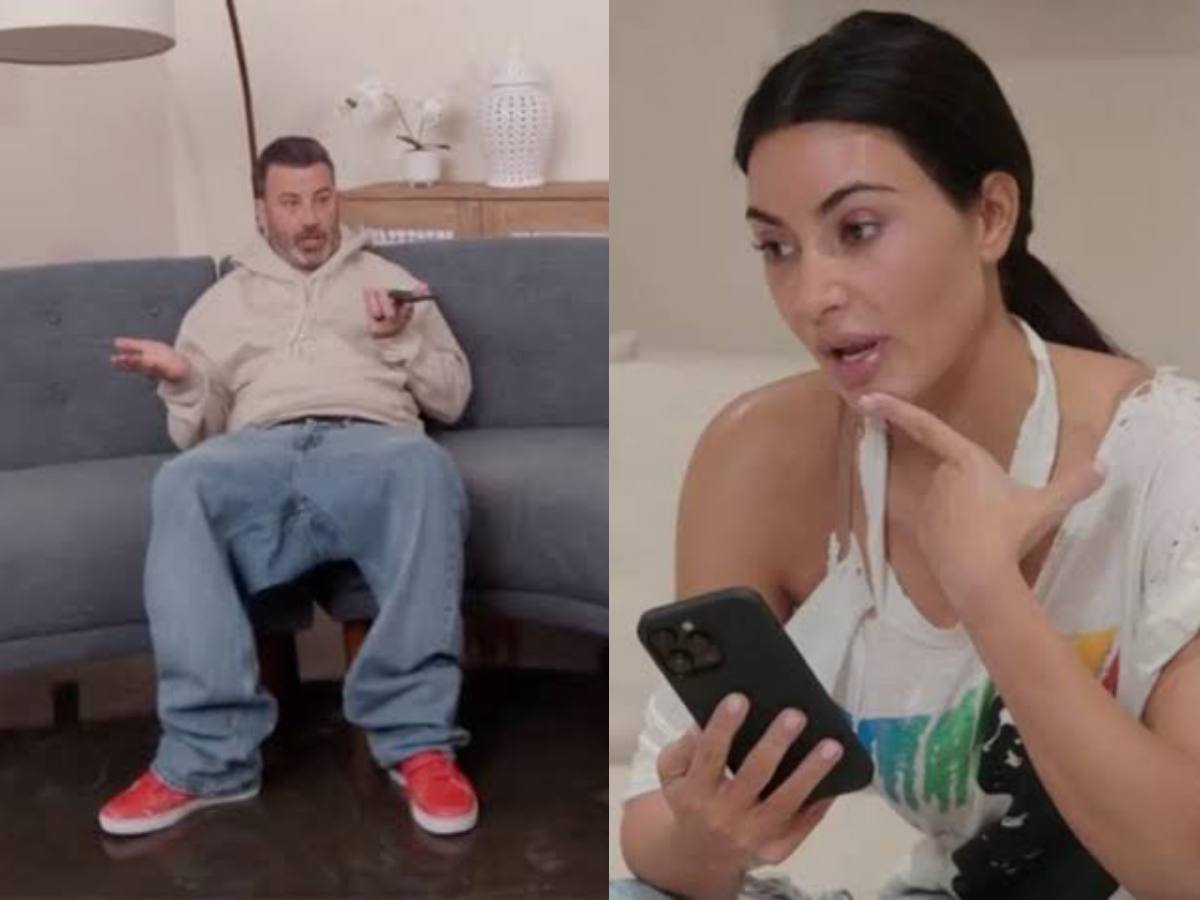 As the Writers' Strike has come to an end, the late shows are restoring and preparing for their slots! While taking the lead, 'Jimmy Kimmel Live!' announced that the show will resume on October 3, 2023. To make the announcement, Jimmy Kimmel pulled a Kardashian stunt by replicating the infamous call fight between Kim Kardashian and Kourtney Kardashian.
In the video, Jimmy Kimmel took Kourtney Kardashian's place and had a call with Kim Kardashian to inform her about resuming the talk show. Kimmel said that they would be going "back on the air on Monday." Kim asked him, unhappy, "What do you mean?" The host said, "I mean the writer's strike is over and the show's gonna be back." Kim replies, "Are you happy?"
In Case You Missed: "It Feels Awful That My Sister…": Kourtney Kardashian Slams Kim Kardashian Over The Dolce & Gabbana Deal
The SKIMS Owner Roasts The Host For His Outfit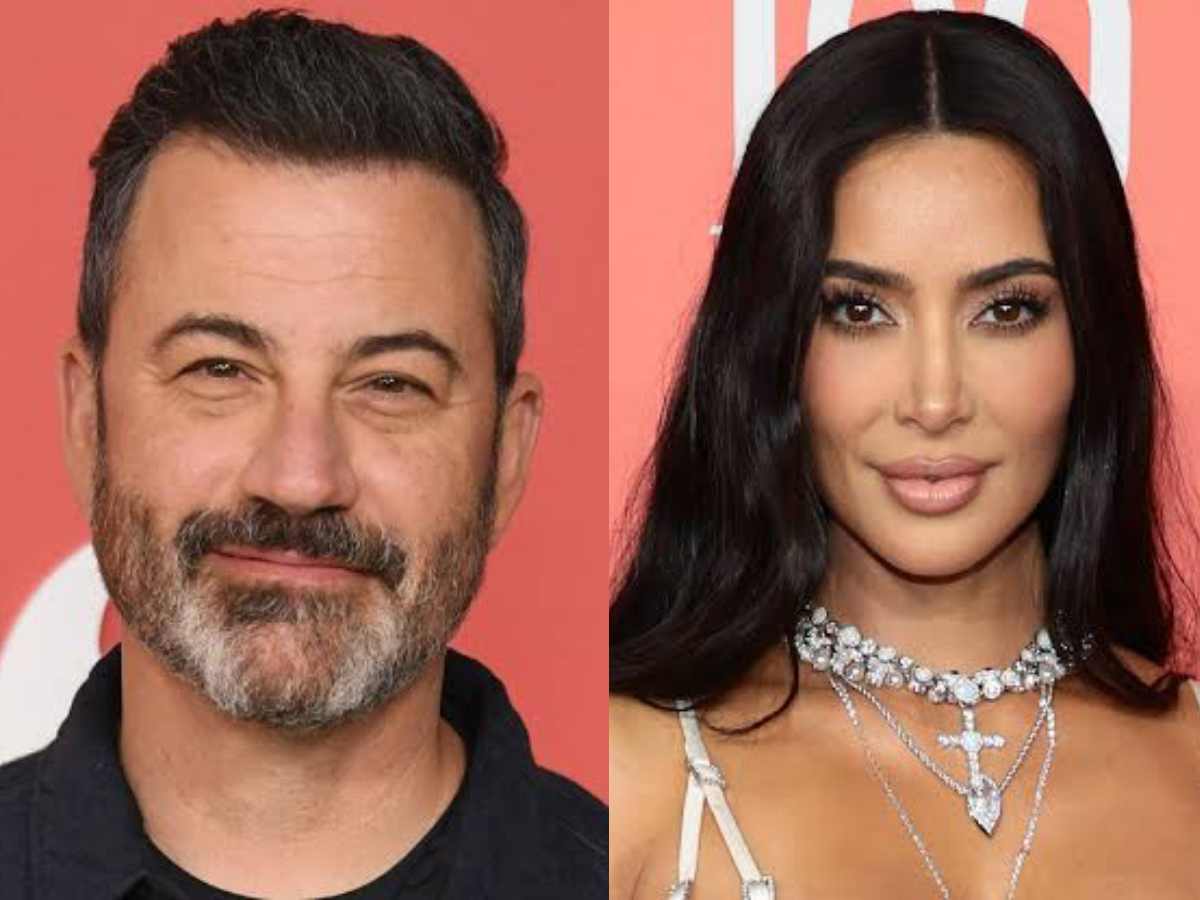 Jimmy Kimmel excitedly tells Kim Kardashian, "Yeah I'm happy. I'm very happy. Are you happy for me?" and insinuates, "You don't just seem that happy for me." Kim Kardashian, at this point in 'The Kardashians', tells Kourtney Kardashian that she does not like her wedding looks.
So, Kim says, "No that's where I think that you're wrong. If anything, I was like, I don't like — and I told Khloé, I'm like, 'I don't like your look, I don't like this, I don't like—' " Jimmy Kimmel scans his hoodie and oversized jeans look and says, "You don't like my look? What's wrong with my look?" To this, Kim replied, "It's not that original. Everyone does '90s." Jimmy gasped at Kim's snarky comment. Kimmel, like Kourtney Kardashian, called Kim "a witch".
You Might Also Like To Read: Kim Kardashian Reveals The Male Features That Make Her Ho**y