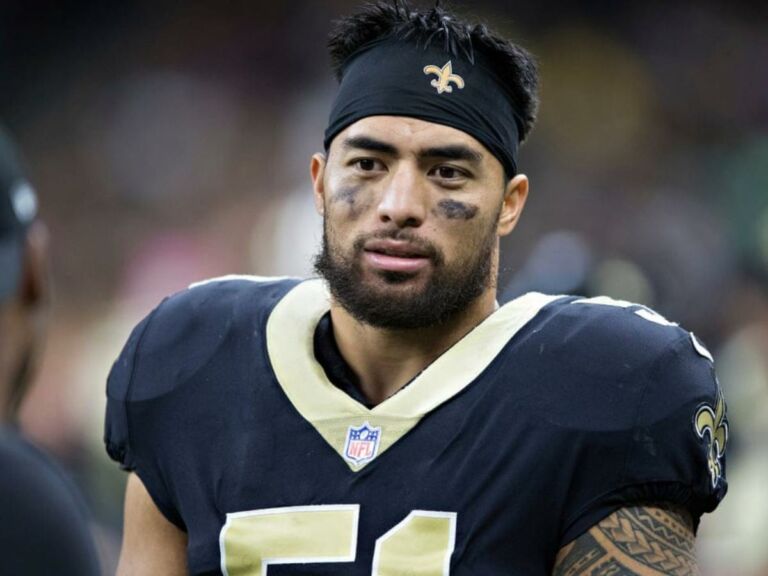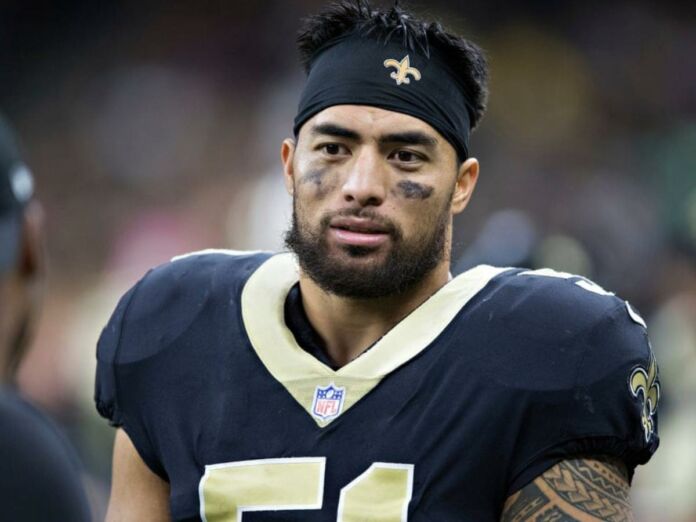 | | |
| --- | --- |
| Name | Manti Te'o |
| Age | 32 years |
| Occupation | American footballer |
| Source of Income | Sports |
| Net Worth | $3.5 million |
| Residence | Utah |
Manti Te'o is a former American football player born on January 26, 1991, and is 6 feet 1 inch (185 cm) in height. Te'o is a linebacker in American football and was considered one of the best amateurs. He played for Notre Dame in college and was dubbed the consensus All-American. He played in the National Football League (NFL) from 2013 to 2021. Te'o has played for teams like New Orleans Saints and Chicago Bears, in addition to San Diego Chargers. He was born in Laie, Hawaii, and is Samoan in descent.
Manti Te'o came into the limelight during the 2012 catfishing scandal. The issue gained prominence when Manti Te'o claimed that his girlfriend died. But after an investigation by some reporters, it was revealed that the girlfriend did not exist and that another person catfished Te'o into a relationship. Since the scandal, Netflix even made a documentary highlighting the story in 2022.
Related: Who Is Troy Aikman's Wife, Catherine Mooty?
Manti Te'o Net Worth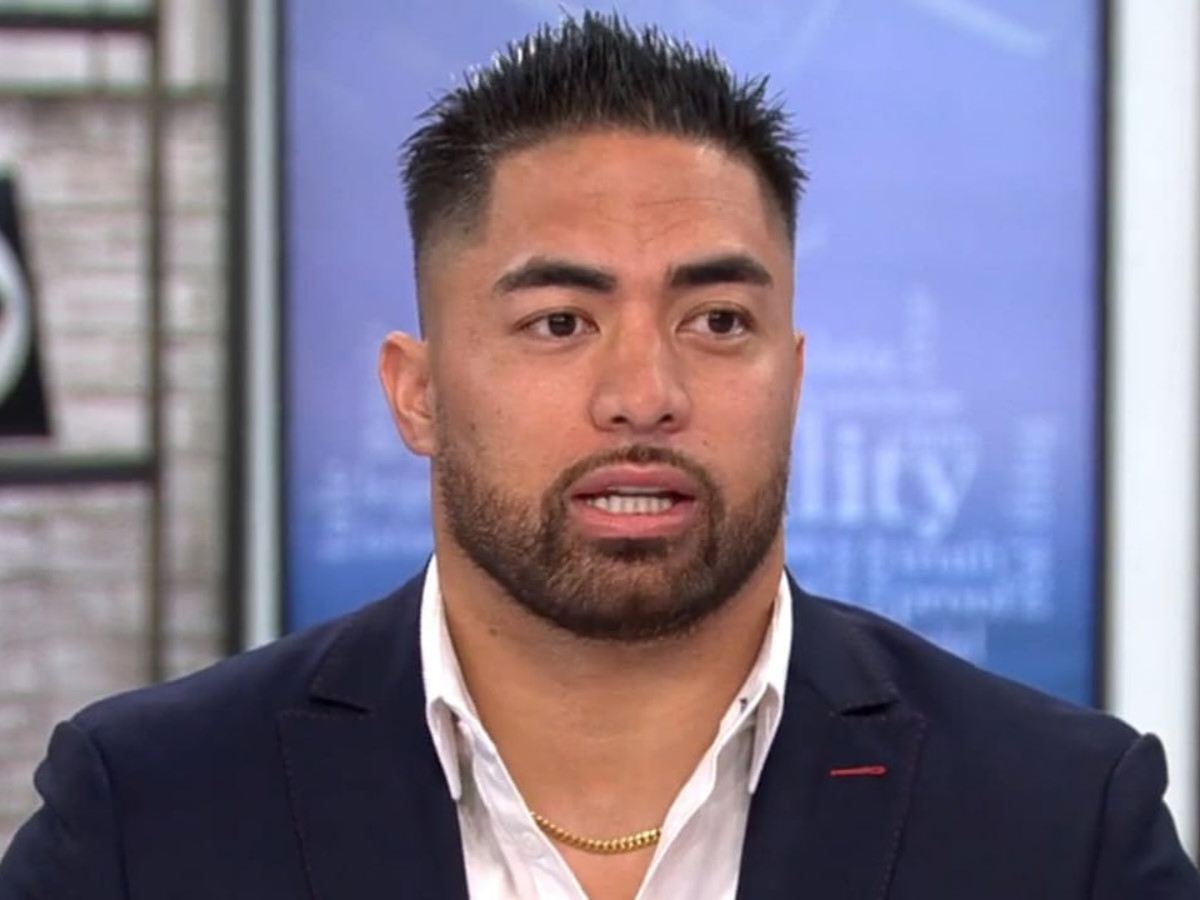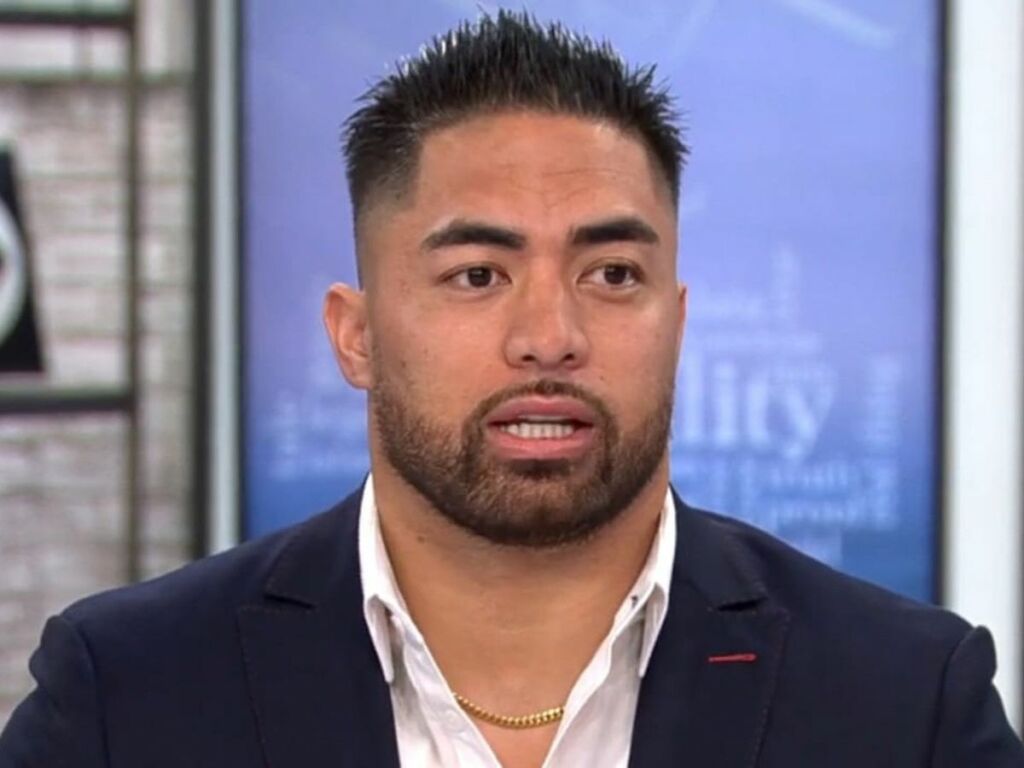 Manti Te'o has an estimated net worth of $3.5 million according to Celebrity Net Worth. Te'o has earned this net worth by playing for different football teams. He earned approx. $5-10 million during his playing career in the NFL but this figure is before the tax and fee deductions. At one point in his career, he earned $1.7 million for a single season in 2018 with New Orleans Saints. But it is also known that he lost a lot of money after the catfishing scandal. It has also been reported that he lost half of his value after the scandal.
Manti Te'o has also earned some amount from his documentary that was released on Netflix. The streaming platform released a documentary named 'Untold: The Girlfriend Who Didn't Exist'. The documentary explored the catfishing scandal and also its aftermath. It delved into his struggles with mental health after the scandal. After his playing career, he has now been involved in the trucking business.
In Case You Missed It: Who Is Sean Payton's Wife, Skylene Montgomery?
Manti Te'o Career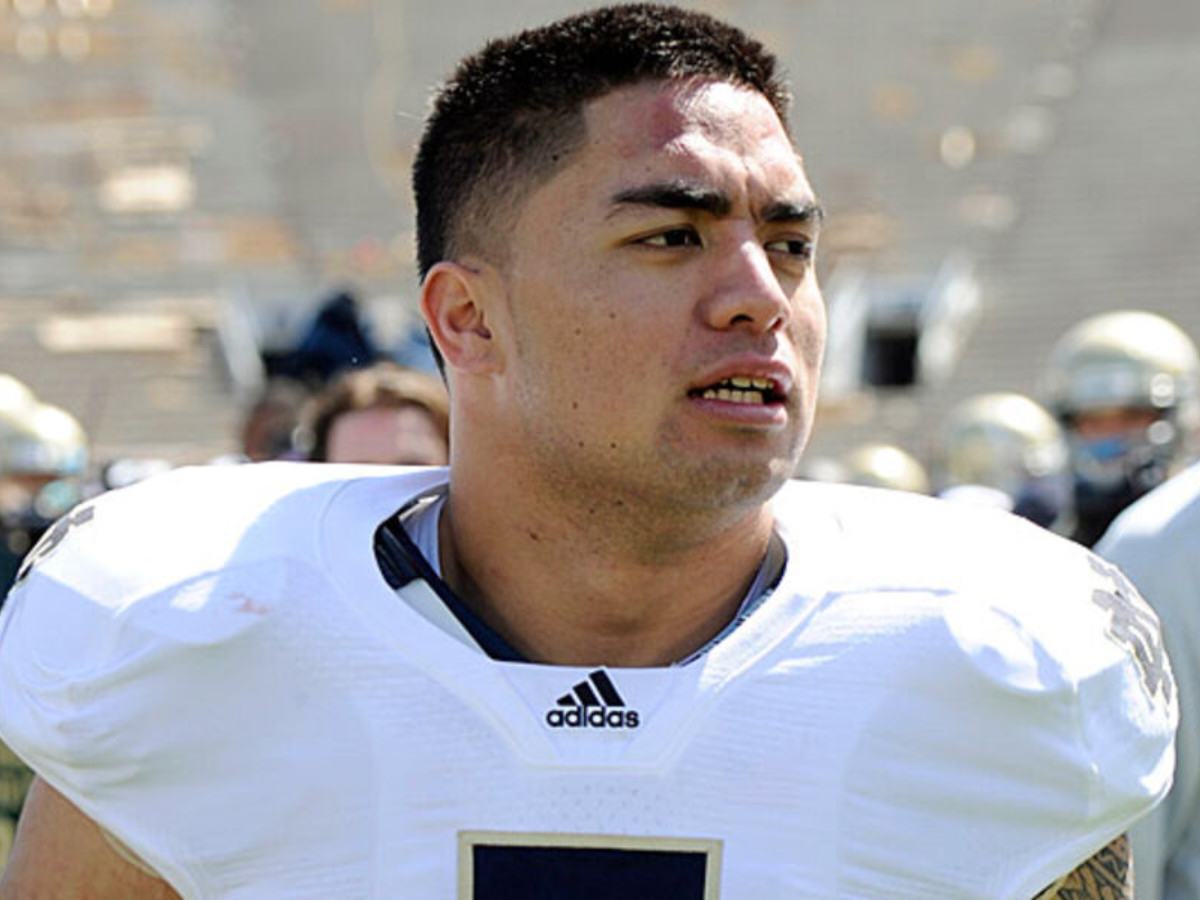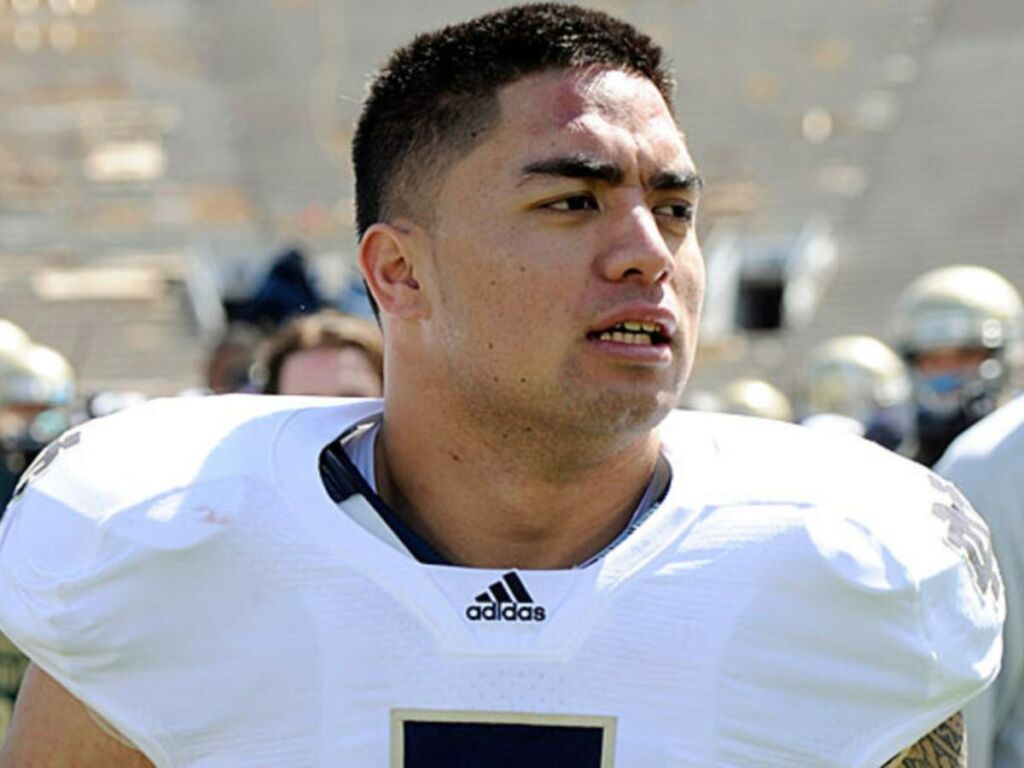 Manti Te'o had a somewhat disappointing career if compared to his potential. After a long NFL draft, he finally went to the San Diego Chargers, who took him 38th overall and offered him a four-year, $5 million deal in 2013. Manti had a foot injury in the first game of the preseason, which kept him out of several subsequent contests. Te'o ultimately made his NFL debut against the Houston Texans and had 61 tackles by the end of the year. He then regularly went on to score about 60 tackles per year. But he suffered another injury in 2016.
Manti was traded to the New Orleans Saints after being put on the injured reserve list. He committed to a two-year deal with his new side, and in the end, he led the league in tackles for loss in 2017. He was briefly signed on during the 2019 season.
Te'o became a member of the Chicago Bears practice squad in 2020. He joined the team's active roster in 2021 and faced the New Orleans Saints that year. His practice squad deals with the Bears finally expired in January 2021, thereby terminating his NFL career.
Manti Te'o Wife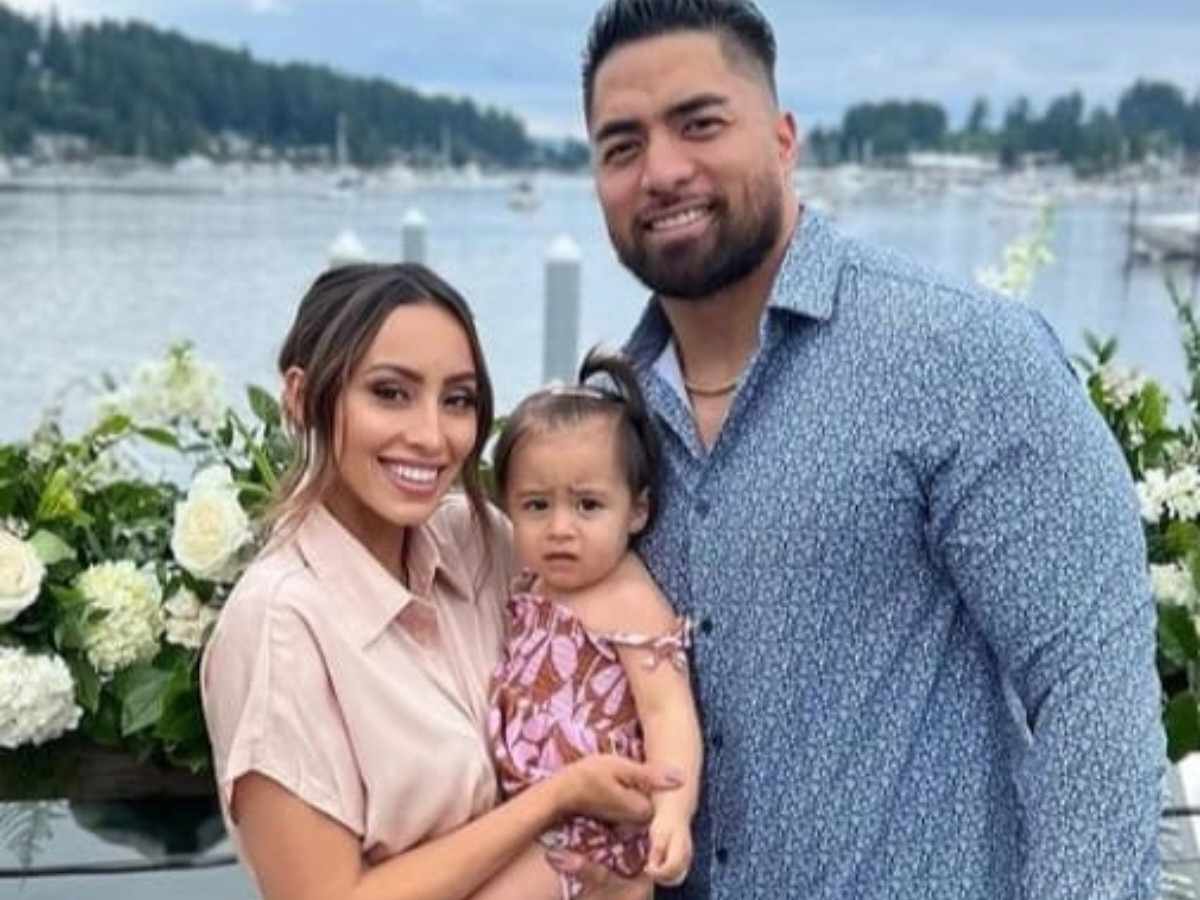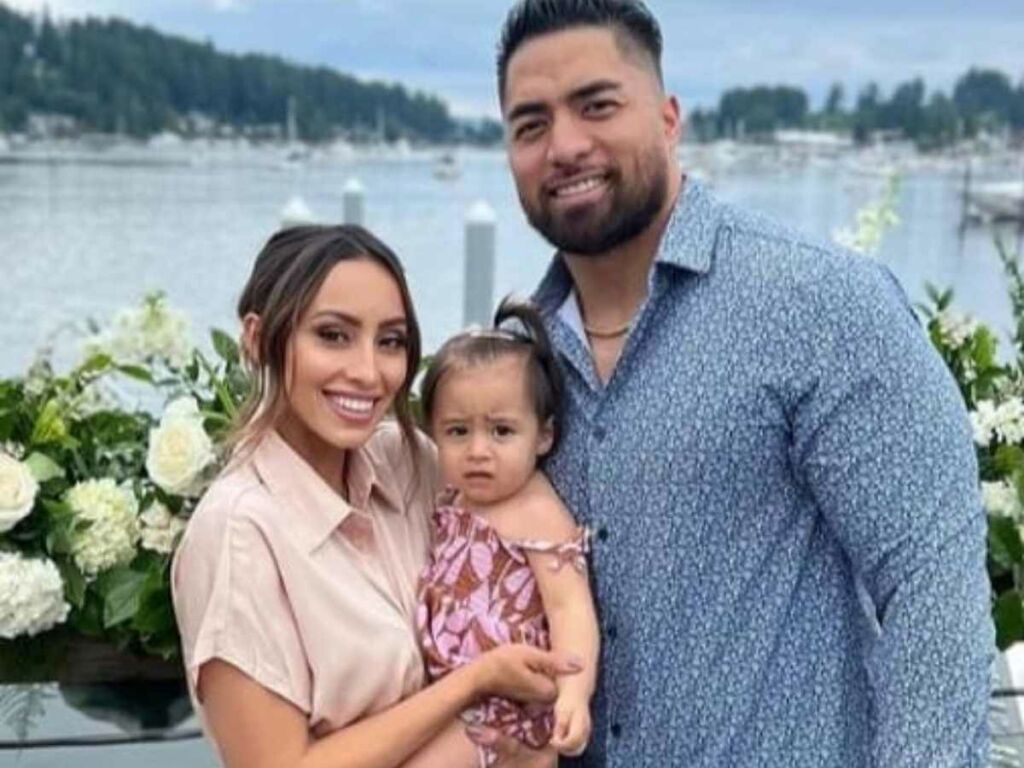 Manti Te'o started dating his personal trainer Jovi Nicole Engbino in 2016. She is also a beauty consultant. The couple got engaged in February 2020 and got married on August 29, 2020. They got married in San Diego, California. The couple also has a daughter named Hiro Te'o who was born on August 12, 2021. The couple is also expecting their second child. He has also posted numerous pictures of them together on vacations on his social media profile.
Te'o first rose to the limelight with a catfishing scandal in 2012. In September 2012, he revealed his girlfriend Lennay Kekua died after a car accident. After the reporters carried out an investigation, they realized that Lennay Kekua does not exist and instead a person named Ronaiah Tuiasosopo, an acquaintance, was messaging Te'o. Earlier, everyone thought that Te'o was a part of the hoax, but it was later revealed that he had been catfished and that he was innocent. 'Untold: The Girlfriend Who Didn't Exist', a Netflix documentary was released in August 2022, which emphasized Te'o's experience with the scandal and also focused on the aftermath of the scandal.
Manti Te'o House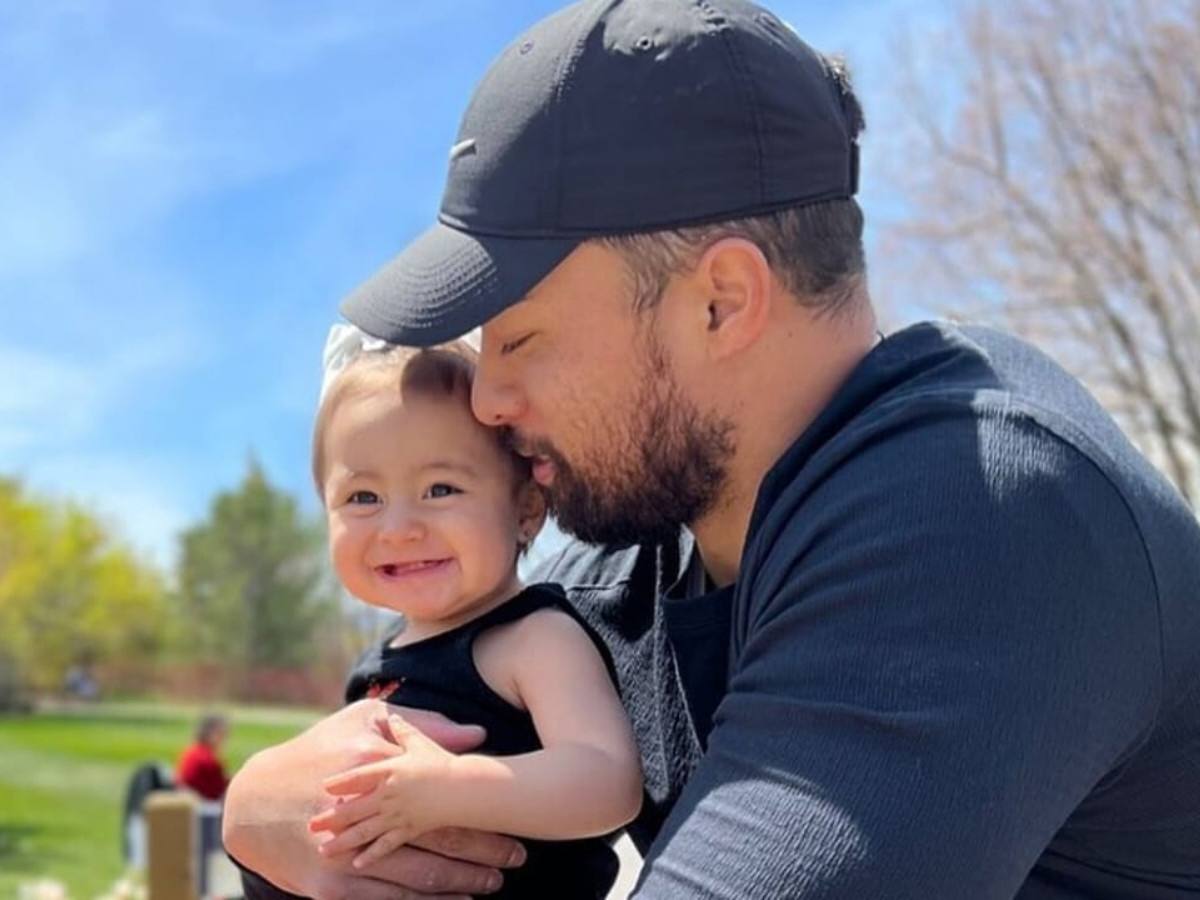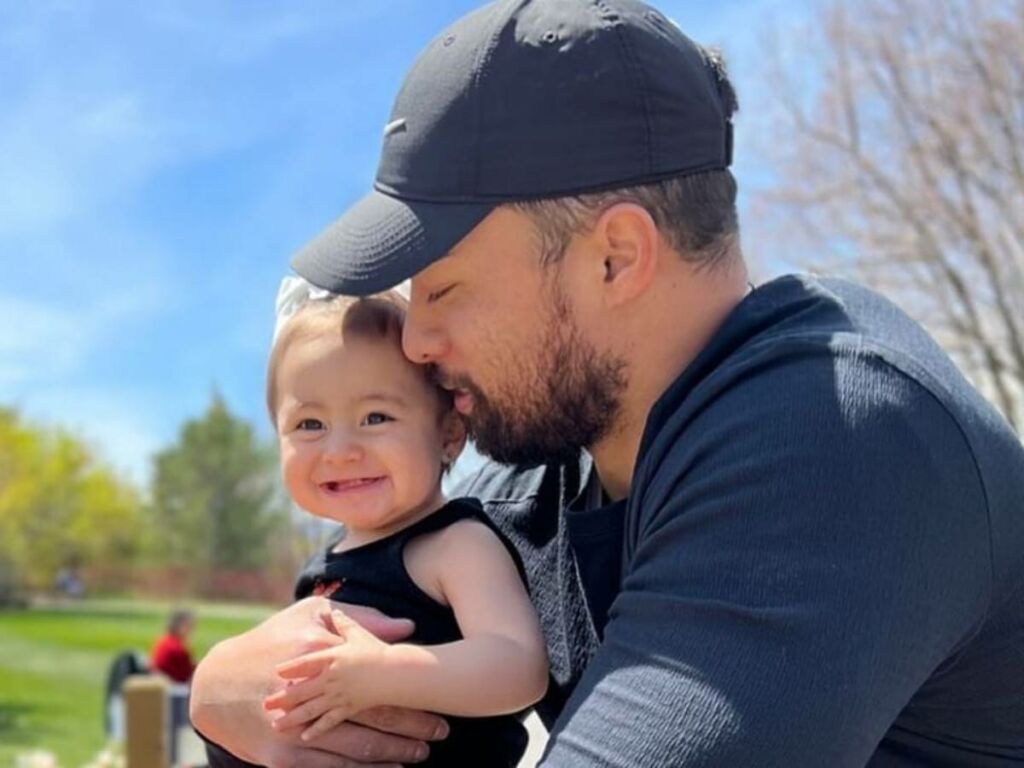 Not much is known about Manti Te'o's life after his NFL career ended. He lives in Utah along with his wife and daughter. The exact location of his house is not known. Te'o has established a career in addition to football in real estate. He is the chief executive officer of San Diego-based real estate investment firm HI 5 Houses. Also, he founded Ohana Homes and Investings in San Diego with others.
You May Also Like To Read: Gisele Bündchen Breaks Silence On Tom Brady's Retirement Announcement