Valentine's Day Love flows through the White House, Hollywood, and across the globe. In honor of Valentine's Day, first lady Jill Biden installs "Valentine to the country" in the White House Lawn. It features hand-painted wooden cutouts of the Bidens' new puppy and cat, Commander and Willow. There's a quote from the Bible saying "Three things will last forever – faith, hope, and love – and the greatest of these is love" inscribed on a heart cutout.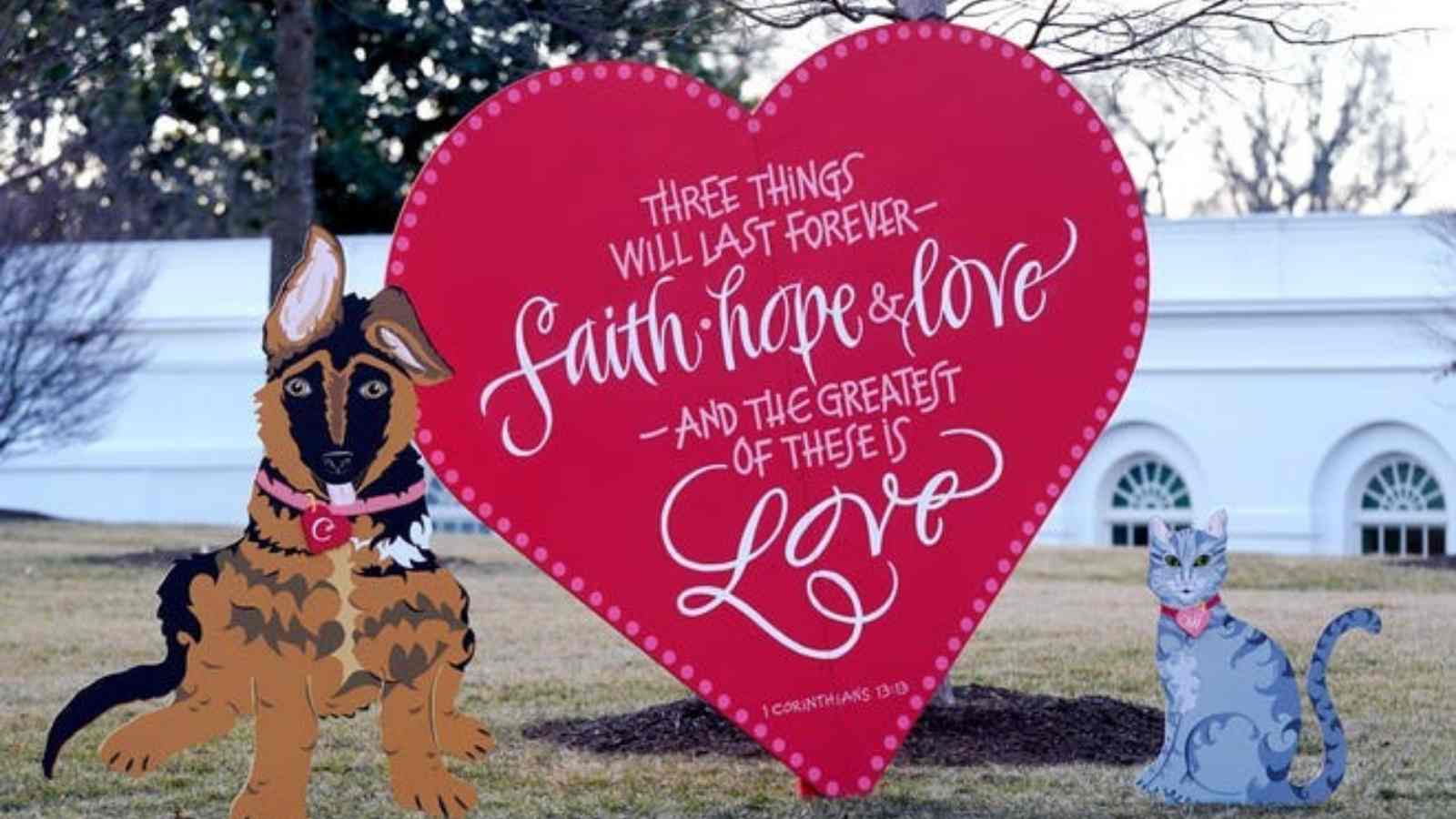 Here's what other celebrities' Valentine's Day looks like for the year 2022.
Ben Affleck Successfully Melts Jennifer Lopez's Heart this Valentine's
Ben Affleck melts Jennifer Lopez's heart on this Valentine's. Affleck surprised her lover by presenting a remixed version of her "On My Way" music video for the movie, featuring clips of the couple's relationship through the years.
Jlo reverts by saying "Watching it made me think about the journey of true love, its unexpected twists and turns, and that when it's real, it actually can last forever. This seriously melted my heart."
The couple was first seen together in 2002 followed by a split in 2004. This High profile couple reunited in 2021 after Lopez's split from Alex Rodriguez.
Cardi B is Pampered by Husband Offset a lot
View this post on Instagram
Cardi B's Valentine's Day was filled with thousands of roses, multiple channel bags, and a meaningful tattoo. Offset, Cardi B's husband, seems to have made plans to make the special for her quite in advance.
The couple gets matching tattoos on their hands saying "9. 30. 17", which is their anniversary date. Cardi B reveals her thoughts on it as she says "It just looks so beautiful and I'm really happy. This tattoo, to us, means love, you know? I really like that we have a story behind it. It's special."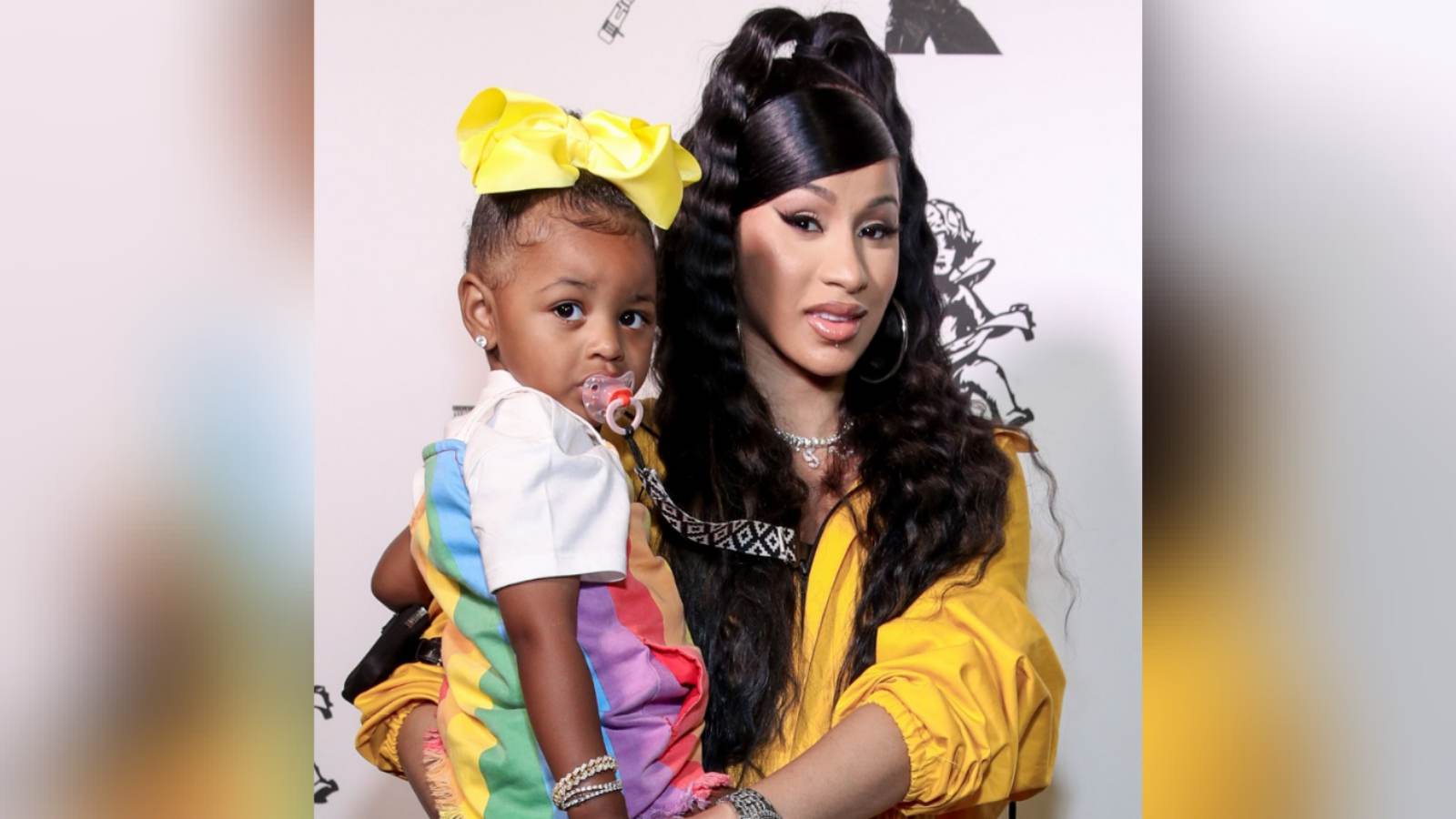 The couple has been married since 2017. They have five kids together, 2 from Cardi B namely Kulture, daughter 3, and a 5-month-old son. The other three children are from Migos Rapper's previous relationships.
Britney Spears Valentin's Day is Really Special for Her
View this post on Instagram
Britney Spears finally seems to celebrate happiness this Valentine's Day. The criminal singer has been in a feud with sister Jamie Lynn for quite some time. Everything apart, Britney posts a video of her fiancé Sam Asghari. She shares a message that reads "This man has been with me through it all !!!! I don't know what I would do without him so I think I will keep him around a bit longer …. he is pretty hot !!!! I love you @samasghari."
The duo can be seen biking and enjoying their time together in the video.
Michelle Obama Sends a Message for Barrack Obama
View this post on Instagram
Barrack Obama and his wife Michelle Obama share pictures of meaningful moments from their life along with beautiful captions.
Michelle writes "I feel so blessed to be able to spend every day with this guy. Happy Valentine's Day, Barack! Here's to all the adventures we have ahead".
View this post on Instagram
Former U.S president says "Happy Valentine's day, Michelle! With a smile that lights up the world, you are truly one of a kind. Today and always, I am thankful to have you in my life".
Victoria Beckham and Hubby David Beckham feel Content as Parents
View this post on Instagram
While Victoria reminisces the day the couple found they were having their first child, David shares pictures of the Wedding and did not forget to include his Daughter.
Victoria's post reads "Still my Valentine 24 years later. We found out I was pregnant with Brooklyn! I love you @davidbeckham"
Whereas David sends a message to his 10 years old daughter Harper, saying "Remember daddy is you Valentine's"
Blake Shelton Reminisces Marriage with wife Gwen Stefani
View this post on Instagram
Another Couple reminiscing their Wedding day comes out to be Blake Shelton and Gwen Stefani. Blake and Gwen share their first Valentine's Day after marriage.
Shelton shares a black and white picture from the wedding saying "I'm the luckiest man alive. Happy Valentine's Day, @gwenstefani! I love you!".
Kourtney Kardashian Plans Valentine's Day sharing a Dance with Her Son
View this post on Instagram
Kourtney Kardashian shares her Valentine's Day with her son Reign Disick. Her 7-years-old son is dresses in a black tuxedo with a bow tie whereas, his mom goes with bright red pants, matching lipstick, and a black button-down shirt. She also shares a photo collage of herself with Fiance Travis Barker on her Instagram Stories.
Also read : Fans get First Look at The Justice Society of America in New DC Promo