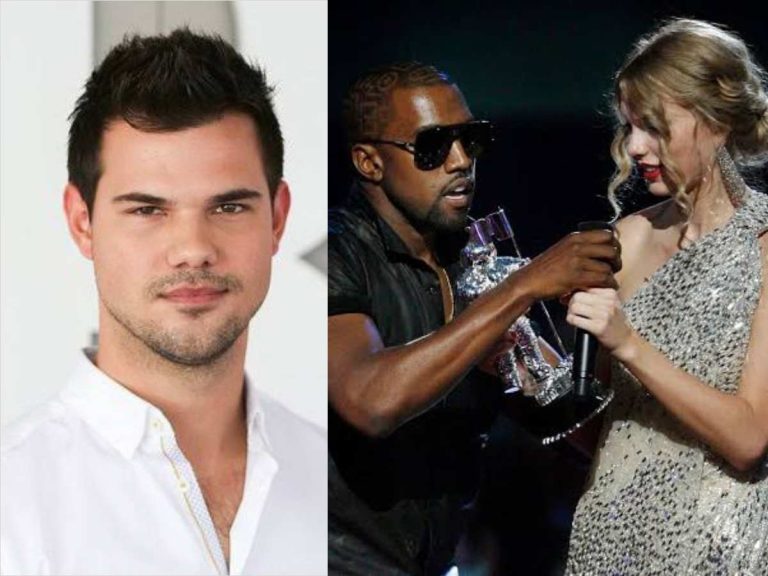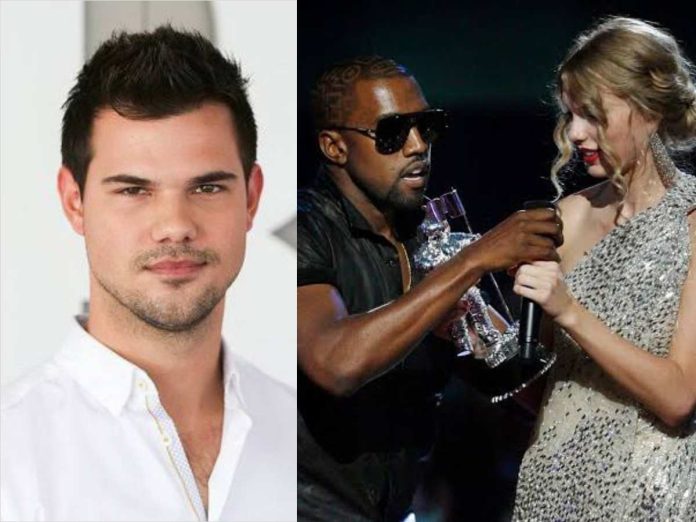 One of the fiercest relationships in the music industry is that between Taylor Swift and Kanye West. The two eventually became civil and maintained a healthy relationship, but the inception of any kind of courtesy started with an animosity gesture from Kanye's side. The 2009 VMAs will go down as one of the most lethal popular culture moments when Kanye West interrupted the 'folklore' artist during her acceptance speech. He gave a shout-out to Beyoncé stealing Swift's spotlight. At the time, Taylor was dating the 'Twilight' star, Taylor Lautner.
She was feeling dejected by the whole fiasco. After the show, while interacting with the reporters, Taylor said, "I was standing on stage and I was really excited because I'd just won the award". But, the excitement was short-lived after what Kanye did on stage. Lautner was not in the audience, he was on the stage with Swift when Ye's erratic behavior was unfolding on the VMAs' stage. Recently, when he was on his podcast 'The Squeeze' with his wife Tay Dome, he talked about the moment and what really unfolded in a rare moment.
Related: Is 'Midnights' The Most Successful Taylor Swift Album?
Taylor Lautner Thought That The Kanye West And Taylor Swift Act Was Staged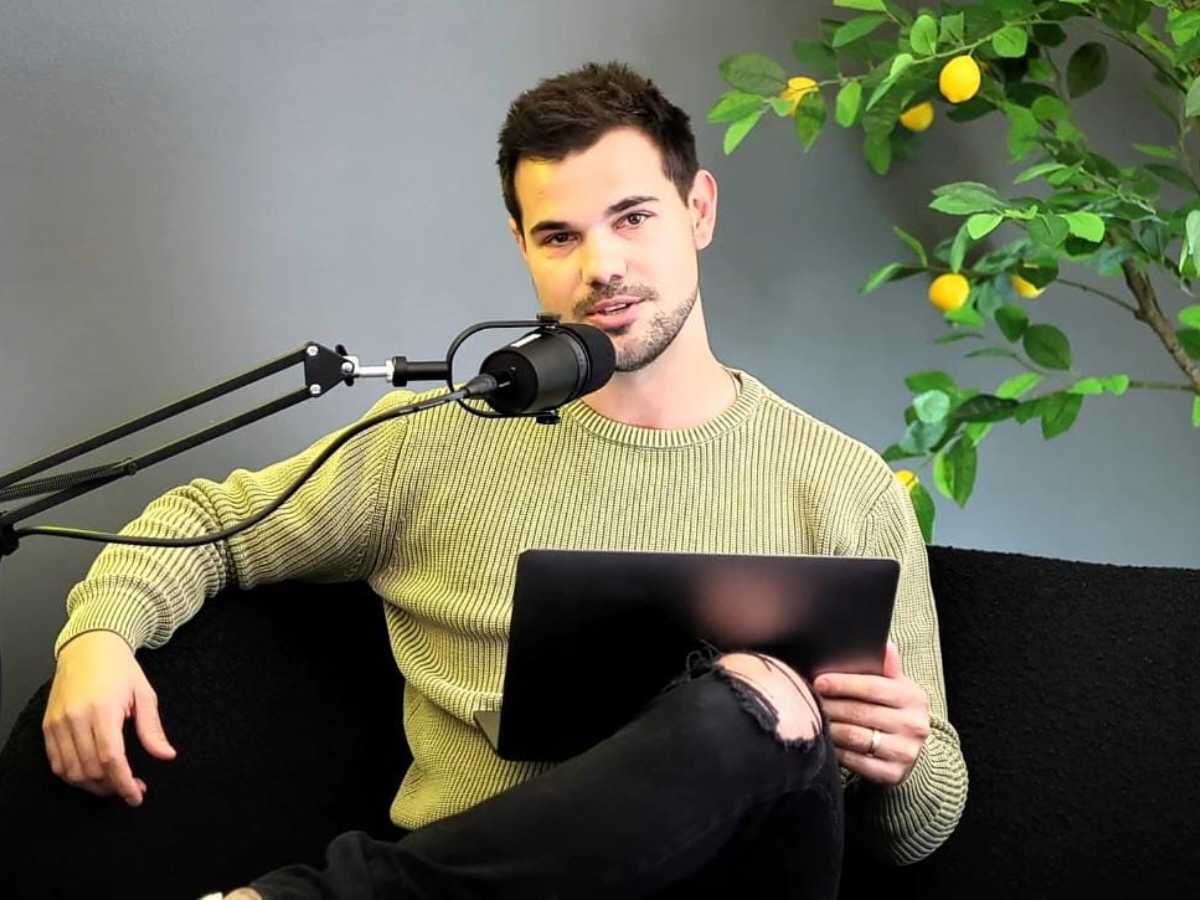 The Taylors topped the power couple list in 2009 when they started dating in the summer of 2009. Taylor Lautner and the 'Bad Blood' singer starred together in the 2010 romantic flick 'Valentine's Day'. Swift appeared on SNL and addressed the rumors about her and Lautner dating, but she refused to talk about it. However, the relationship lasted till December 2009. After the breakup, in 2010, she released an album titled 'Speak Now', in which she had a single 'Back to December' to her ex-boyfriend. He was dating her when the whole Kanye West episode happened.
Now, 14 years after the incident, the actor has opened up about what unfolded during that night. When his wife Tay Dome asked him if there is a moment that he wishes he can go back to, the 'Abduction' actor chose the VMAs 2009 moment. Everyone knows how Ye abruptly came on stage and snatched Taylor's mic when she won the 'Best Female Video' award for 'You Belong With Me'. He infamously said, "Yo, Taylor, I'm really happy for you, I'ma let you finish, but Beyoncé had one of the best videos of all time!"
Lautner recalled the night saying that he 'was unaware that the Kanye thing was not a skit'. He was endowed with the duty to present the award to Swift. He said, "I gave her the award … I took five steps back and was standing five feet behind her. In the middle of giving her thank you speech, Kanye jumps up onto the stage".
In Case You Missed: 10 Celebrities Who Absolutely Hate Kanye West
The Actor Also Opened Up About The Body Dysmorphia He Suffered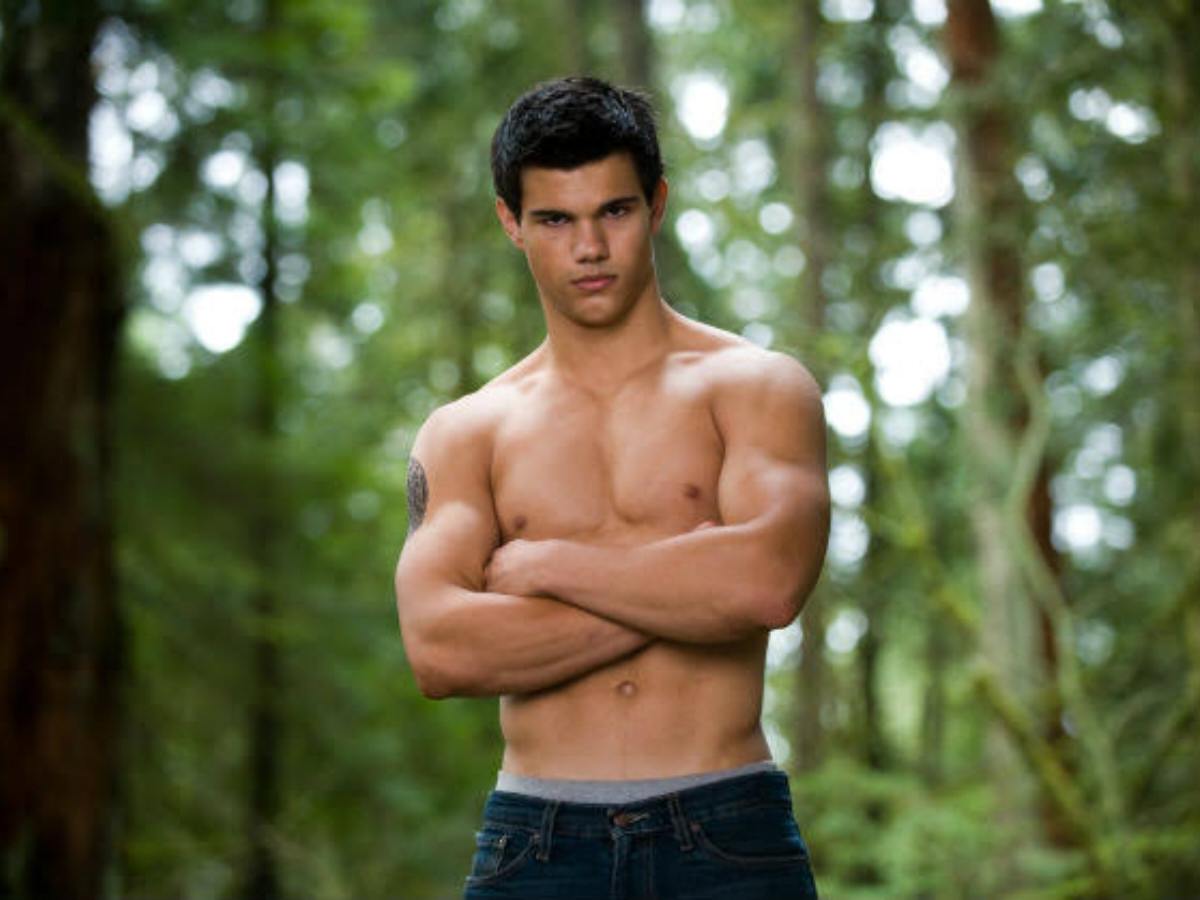 Many actors and artists in Hollywood have suffered from Body Dysmorphic Disorder. Actors like Lili Reinhart, the 'Modern Family' actor Reid Ewig, and Robert Pattinson went through it. The singer Billie Eilish also opened up in the past about her body image issues. She said, "I've never felt comfortable in really tiny clothes. I was always worried about my appearance. That was the peak of my body dysmorphia. I couldn't look in the mirror at all".
During the podcast, Taylor also expressed what he felt during the phase where he was not comfortable with his body. He said, "You need to get to a place where you realize that how your body and your body looks doesn't say anything about you as a person, because there's a flip side too". Lautner advocated that mental health should take precedence over one's appearance.
He continued, "Because your body can be unbelievable, you can be ripped, shredded, whatever, you can lose weight, you can put on muscle, and if you're not healthy mentally, then that's all for nothing because that can work against you".
You May Also Like To Read: Is Taylor Swift Friends With Her Ex-Boyfriends?