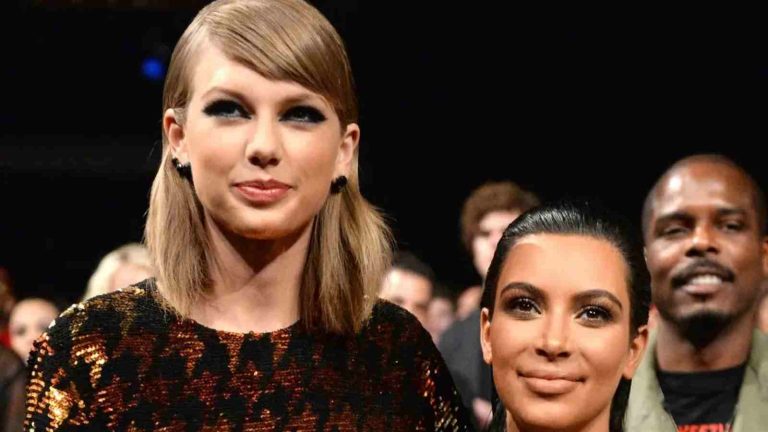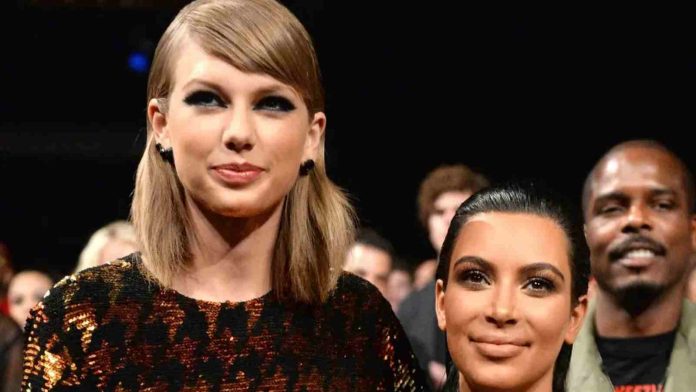 Taylor Swift is one of the most popular names in the music industry. Her narrative songwriting which is often inspired by her personal life has brought her tremendous success. The Grammy Award-winning pop star shares a cordial relationship with most people in the entertainment industry, except Kim Kardashian.
The two have a history of not getting along well after one incident that was widely reported by the media. But it turns out that as time goes by, they are happy to leave their past behind. But what was the feud between the Reputation singer and the reality star? Let's find out.
Read More: Taylor Swift's Big Announcement At The VMAs Makes Her Fans Go Crazy
The Feud Between Kim Kardashian And Taylor Swift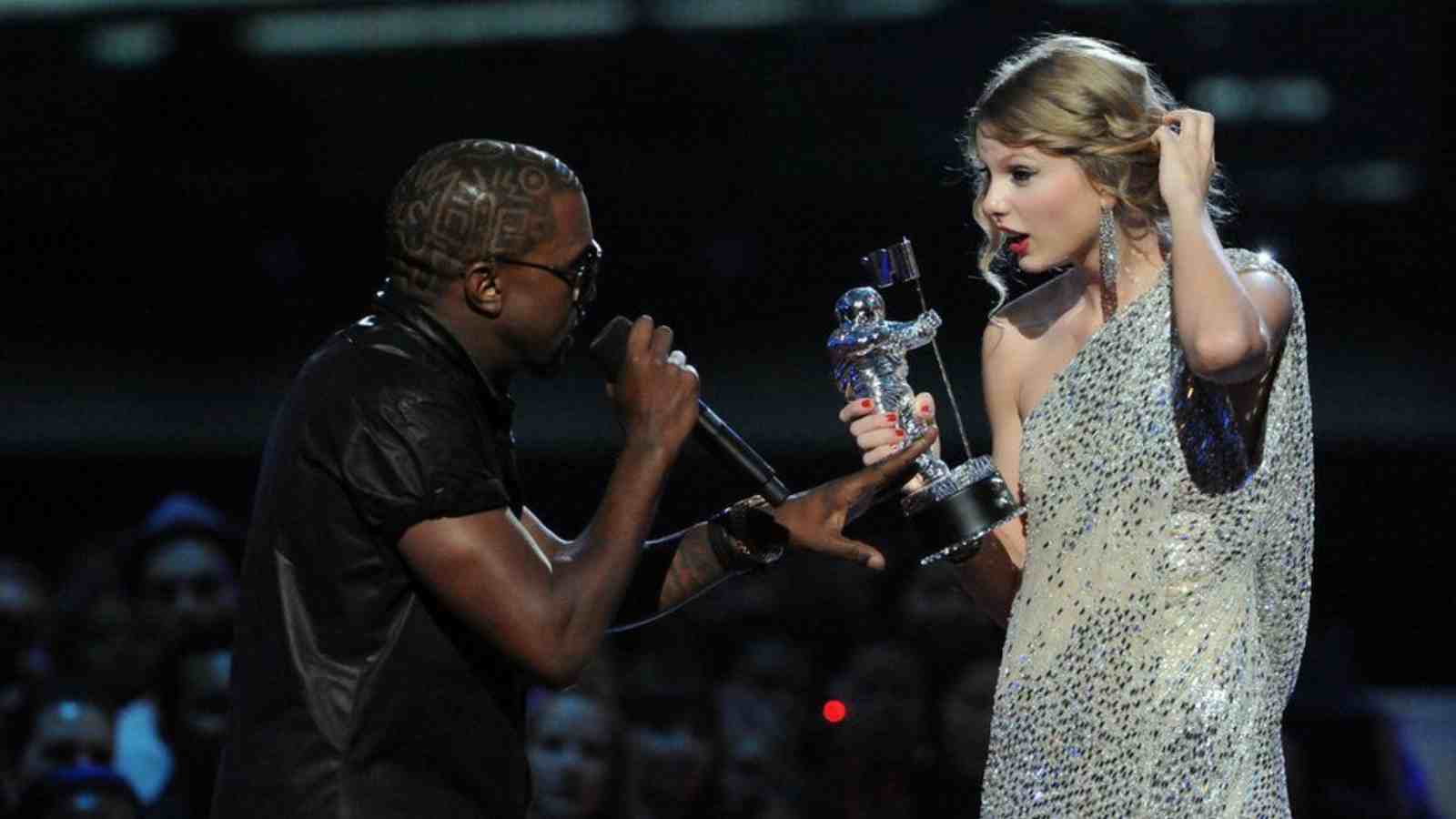 The feud between Taylor Swift and Kim Kardashian began years ago when Kim was still married to Kanye West. Kim released a portion of a recording of her and Kanye's conversation with Taylor regarding his 2016 song 'Famous'.
He raps, "For all my Southside n****s that know me best / I feel like me and Taylor might still have sex / Why? I made that bitch famous."
This was in reference to the 2009 MTV Video Music Awards when a 19-year-old Taylor was accepting the Best Female Video award for her song 'You Belong with Me.' Kanye jumped onto the stage while she was giving an acceptance speech and grabbed her mic. He said that he was happy for her but Beyonce had one of the best videos of all time and repeated his sentence again. This left a lot of people including Swift and Beyonce puzzled.
Kim said in the recording that "[Taylor] totally approved that" and that "she totally knew that that was coming out. She wanted to all of a sudden act like she didn't. I swear, my husband gets so much shit for things [when] he really was doing proper protocol and even called to get it approved."
Read More: Taylor Swift Wanted To Act In 'Twilight: New Moon'. Here's Why She Was Rejected
Kim Kardashian Talks About Swift Dropping New Album On Her Birthday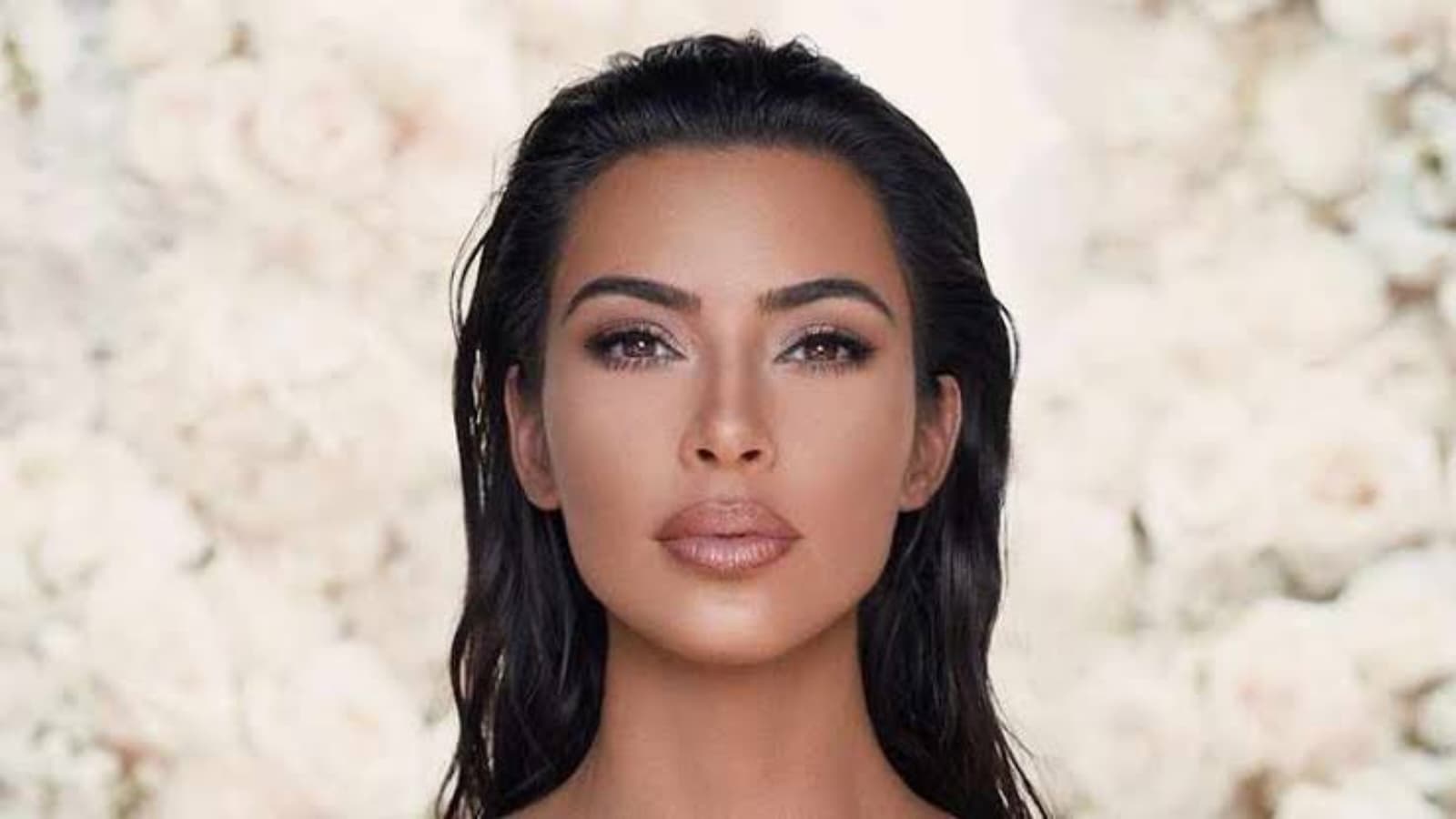 According to Hollywood Life, the two have moved on from that incident. At the recently held MTV Video Music Awards, the singer announced that her upcoming album, Midnights, will drop on October 21.
This coincidentally is also the birth date of Kim Kardashian. Many people believe this to be a way for Swift to reignite the feud.
But Kim has said that she is "so glad all that bad blood is behind them" and that she "doesn't see this in any negative way whatsoever."
The 'Keeping Up With the Kardashians' star also said, "What happened in the past is the past" and that, "Kim has moved on from this a long time ago. She wishes Taylor nothing but success and happiness."
Read More: Which Was Taylor Swift's First Song? How Old Was She When It Was Released?