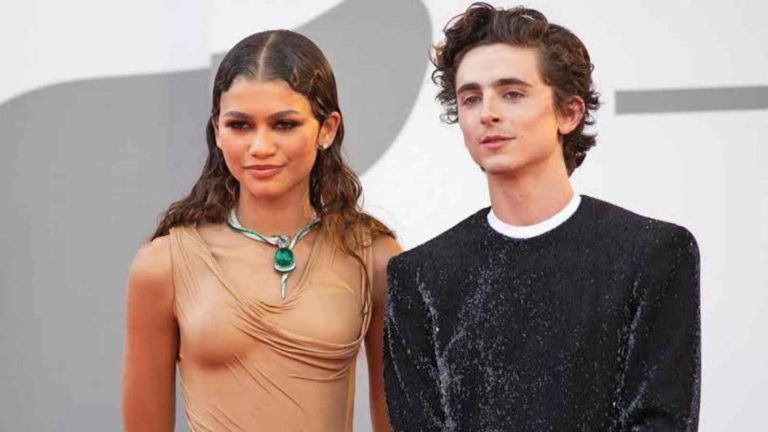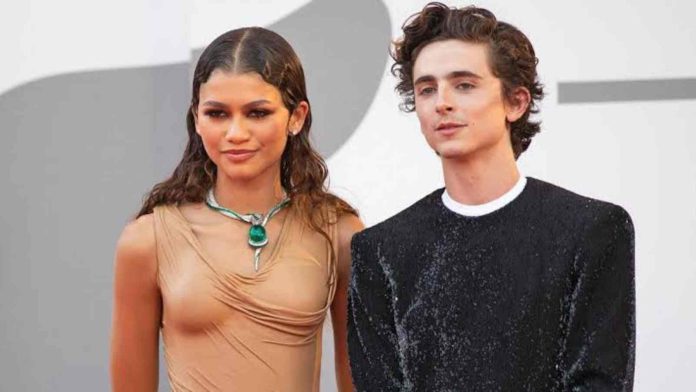 When we think about the finest actors of the new generation, both Timothée Chalamet and Zendaya make it to the list! Both of them have one of the most glorious filmographies at an infant stage in the industry. Timothée debuted in the 2012 series 'Homeland' and Zendaya began her career as a Disney star in the 2012 film 'Frenemies.'  Since then, both have had an upward graph in their career. In 2021, they starred in the Denis Villeneuve directorial 'Dune.'
The film was adapted from Frank Herbert's novel with the same title. 'Dune' was the finest spectacle that was critically and commercially acclaimed. The film collected $400 million worldwide. It also won 6 Oscars mostly in the technical categories. Zendaya and Timothée were paired opposite each other for the first time in the film. Though Zendaya did not have an extended role, the off-screen camaraderie between both was appreciated. However, in an interview, Zendaya expressed why she was nervous to kiss the 'Call Me By Your Name' star.
Also Read: I Wish It Helped Heal People Zendaya On Becoming Youngest Two-Time Emmy Winner For Euphoria
"He Would Smell My Dry-Socket Breath": Zendaya On Kissing Timothée Chalamet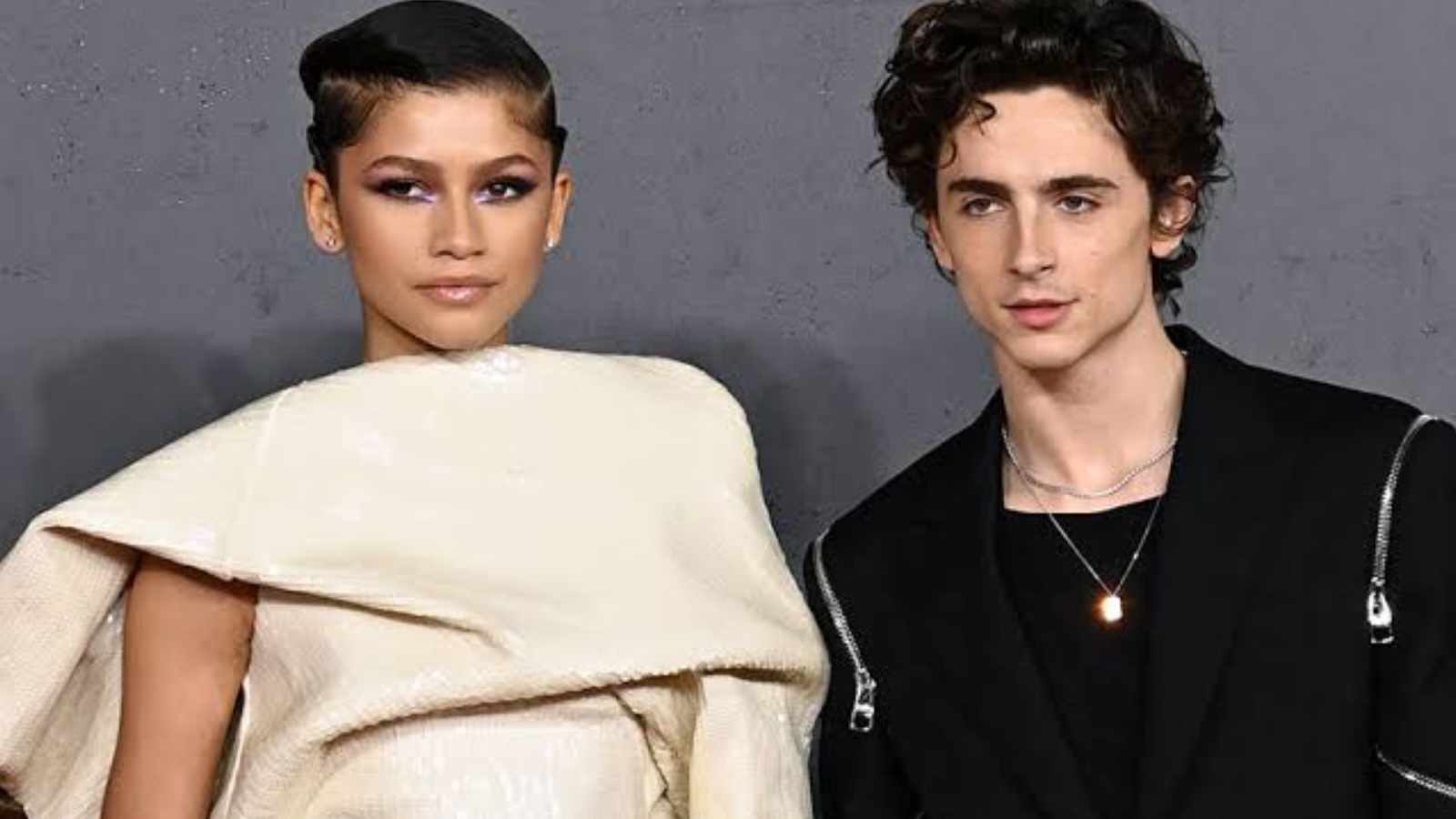 In March 2022, Zendaya was featured on the cover of W Magazine's Directors Issue. The cover was inspired by David Bowie's 1976 sci-fi classic 'The Man Who Fell On Earth.' During the interview, Zendaya cited the reason for her nervousness to kiss her 'Dune' co-star.
She said, "I had just gotten my wisdom teeth taken out… My biggest fear was that my mouth would be vile, and then I would have to do a scene with Timothée where we have to be really close, and he would smell my dry-socket breath."
In the film, Zendaya had to kiss Chalamet during her short appearance. However, 'Dune: Part II' will witness an extended role of Zendaya.
Also Read: Zendaya Steals The Show At Emmy Awards 2022
"Walking In Other People's Shoes Is My Job": The Actress On 'Dune'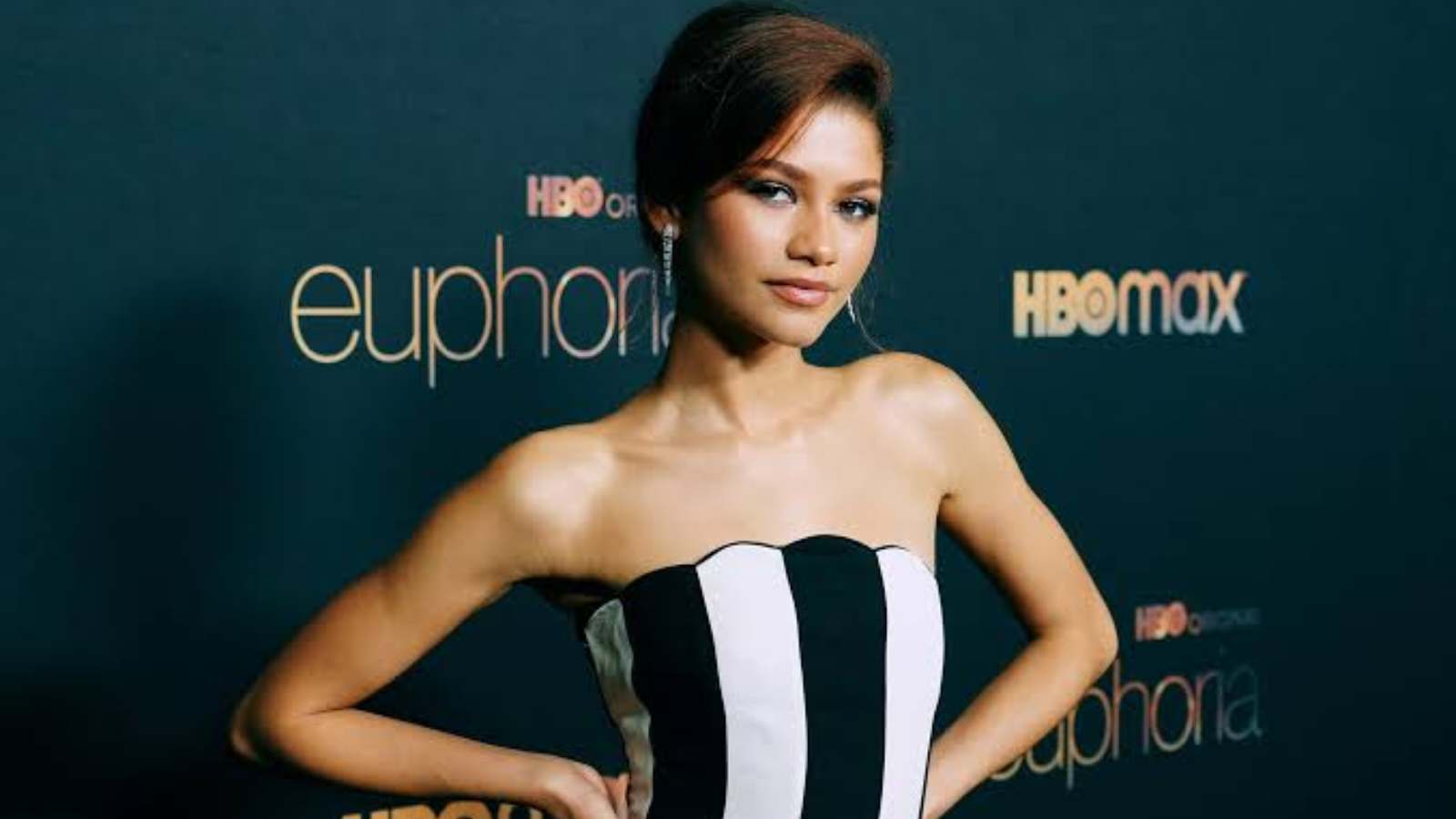 The 'Euphoria' actress had a short role in Part I of 'Dune.' However, her faith in Denis led her to be a part of the project. She said, "Walking in other people's shoes is my job… So when you have this beautiful meeting of escapism, other realms, dimensions, planets, futurist times, but then you can also exist as a human being who's just going through life and trying to survive and exist [trailing off]… It's so hard to find the heart in something really, really massive. And there's no person better at that than Denis."
Zendaya is recognized as a terrific actress. At an early stage, she portrayed complex characters. She won an Emmy for her stellar, heart-wrenching performance in HBO Max's 'Euphoria.'
She has talked about why is she gravitated towards the profession, "As a Virgo, I hate not being in control of things, and spontaneity is difficult for me in real life… It's funny, because that's why I love acting so much. It's the one space in which I can feel safe being spontaneous, because I'm not myself; I'm someone else. There are no consequences."
Also Read: Dune: Warner Bros. Cast Veteran Actor Christopher Walken In A Major Role