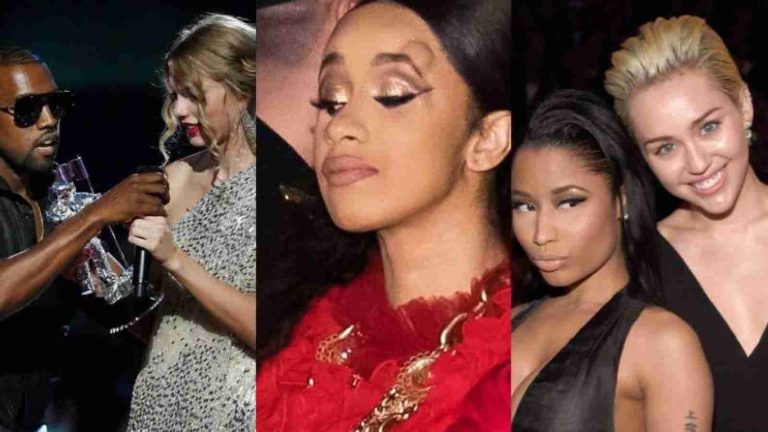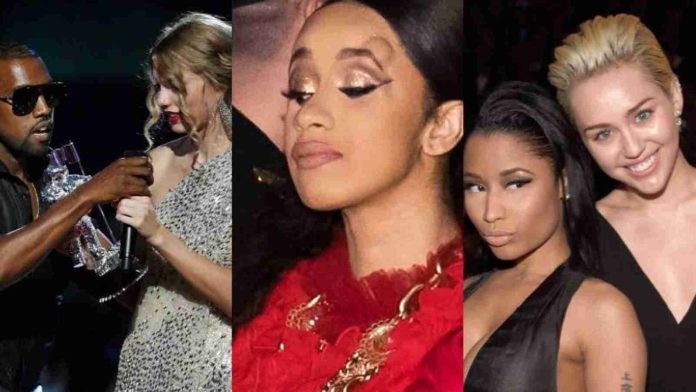 Hollywood has had its share of celebrity feuds and heated arguments, some of which have lasted for years. The rivalries have been in many varieties – some too personal, some objectionable, while others so physical and violent that everyone could sense the lurking retaliation in the air already.
With the new age of social media like Twitter, Instagram and TV broadcasting, of course, these feuds and fights escalate even more quite easily, and somehow also end up happening in public vicinity. We have listed some of the most famous celebrity feuds in the history of Hollywood.
Read More: Top 10 Hollywood Stars Who Confessed Their Celebrity Crushes
Kanye West and Taylor Swift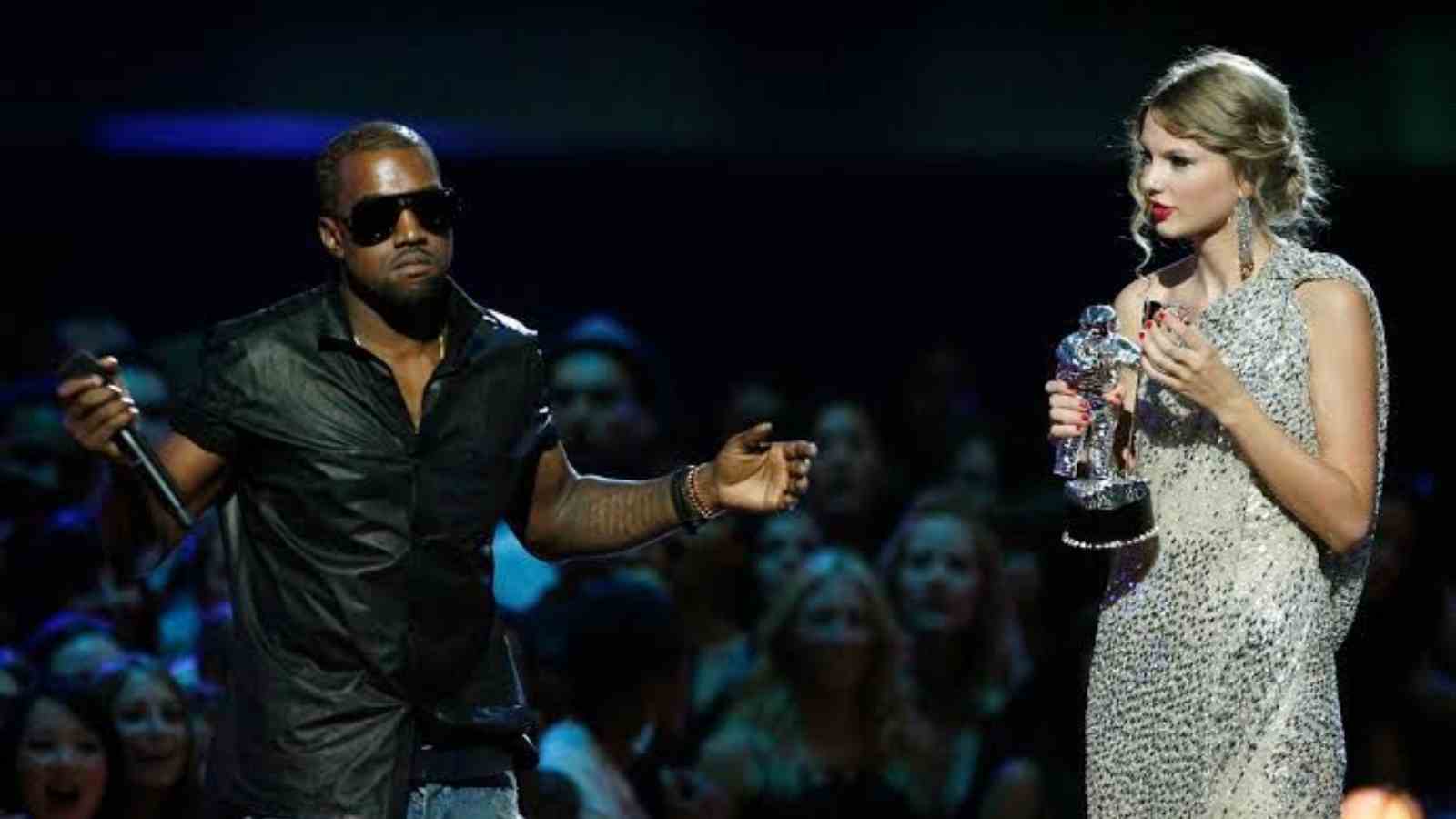 Kanye West disrespected the singer-songwriter, Taylor Swift, on the stage of the MTV VMA's award in 2009. He interrupted her acceptance speech midway and said, "Yo Taylor, I'm really happy for you, I'ma let you finish, but Beyoncé had one of the best videos of all time! One of the best videos of all time!" This bubbled up into a feud between Swift and West. Later in 2016, Kanye released a song, 'Famous' which had some crude lyrics against Taylor. When Taylor commented on the lyrics publicly, Kim Kardashian leaked the phone calls between her husband and Swift, which gave a different tilt to the story, where Taylor had approved of him using those lyrics. Swift suffered major internet backlash and went MIA after that. In 2017, she returned with her album, 'Reputation.' Another extended phone call between Kanye and Taylor was leaked, which supported Taylor's side of the story. The feud never ended, and Taylor has since then preferred to stay away from the public eyes.
Chloë Grace Moretz and Kim Kardashian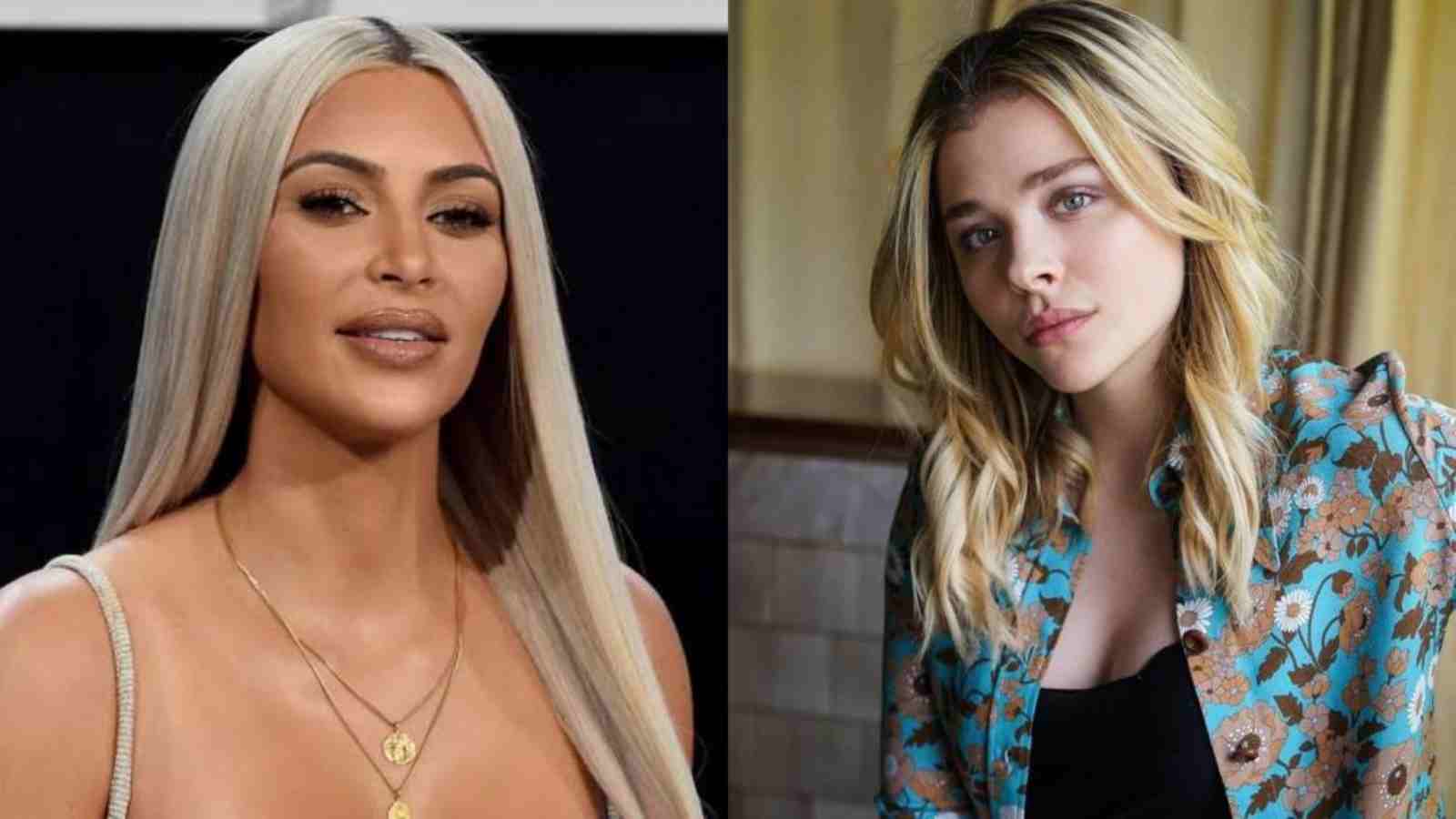 In 2016, Kim Kardashian posted a revealing picture of herself on social media. Chloë, then, tweeted, "I truly hope you realize how important setting goals are for young women, teaching them we have so much more to offer than just our bodies." Kardashian didn't stay silent but responded immediately with "Let's all welcome @ChloeGMoretz to twitter, since no one knows who she is. your nylon cover is cute boo." The nylon reference was made to Chloë's photo cover of Nylon magazine, in which she only donned a piece of a cardigan over her nude, bare body. Twitter witnessed the shade dropped by Kim on the then 19-year-old actress. Later in 2018, Kim was sending out her perfumes to celebrities. She shared the list, and people found Moretz's name under the list of the people Kim has had a conflict with. On 'Watch What Happens Live that,' Moretz shared that she didn't open the perfume. She said, "My publicist just took it. I never saw it. I literally got a video of it from my publicist and they were like, 'They sent this so we just kept it.'" Moretz also sided with Taylor during the 'Famous' lyrics dispute. She also called Kim 'sad' in an interview with Variety.
Elton John and Madonna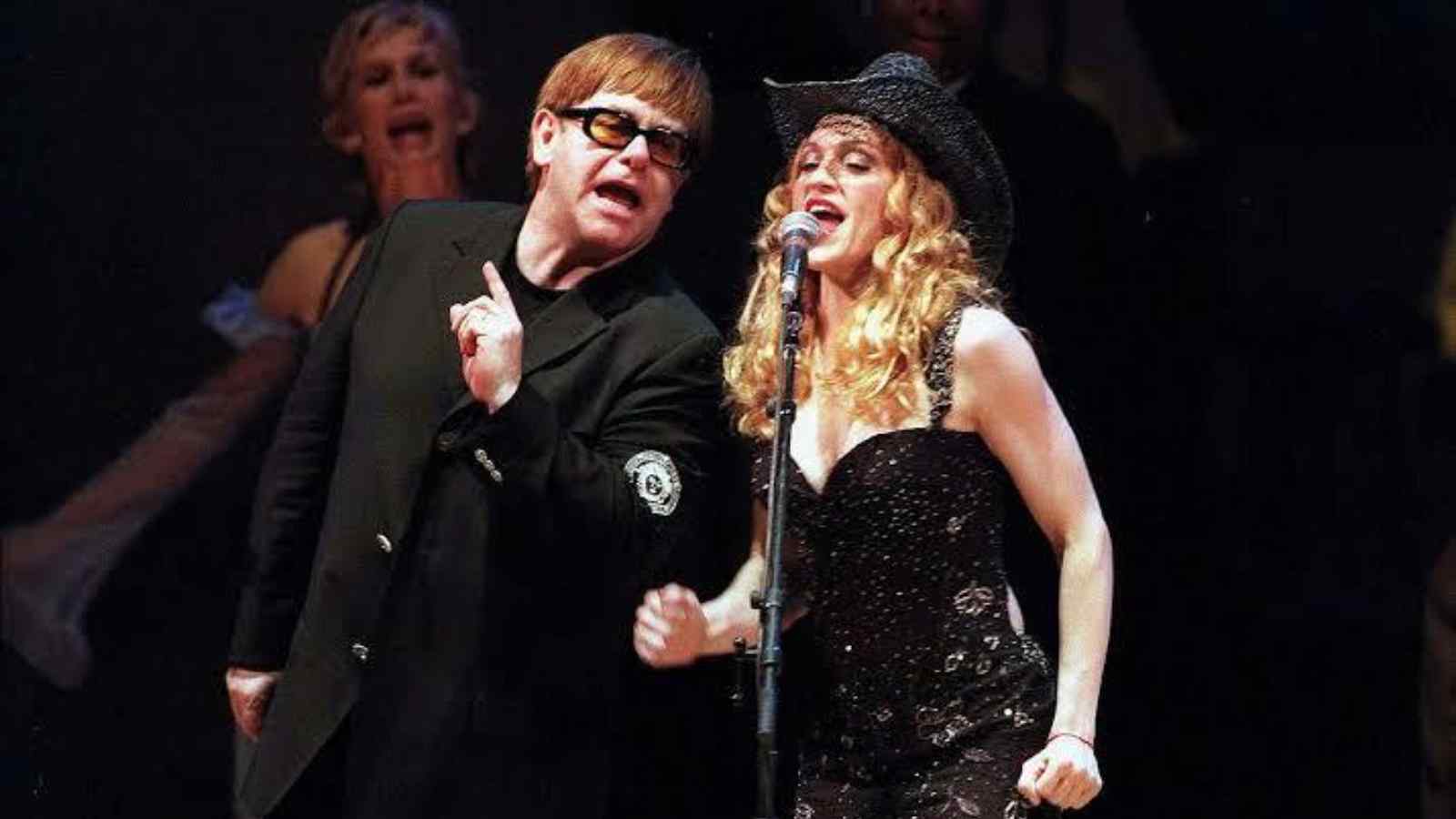 Elton John lit the fire to the feud in 2002 when he criticized Madonna for her track for the film, 'Die Another Day,' and called it, "the worst Bond tune of all time." He also accused the singer of lip-syncing on her shows. In 2012, both artists were nominated for 'Best Original Song.' Madonna bagged the award, and backstage, she said, "He's [Elton] been known to get mad at me, so I don't know. He's brilliant, and I adore him, so he'll win another award. I don't feel bad."
Cardi B and Nicki Minaj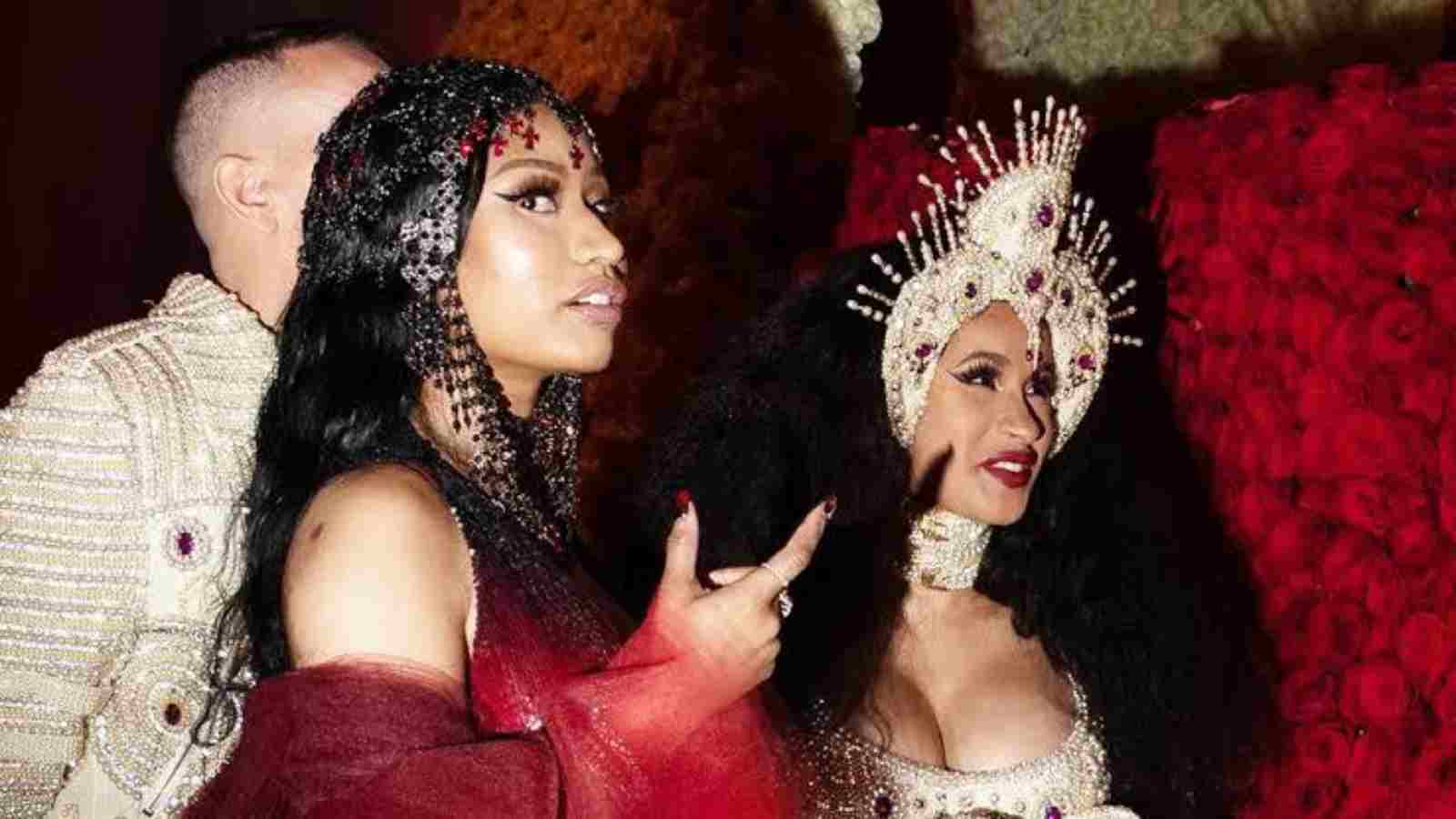 Cardi B and Nicki Minaj were rumored to be members of the celebrity feuds list since 2018 when fans and listeners started seeing the lyrics of the two as a diss for each other. However, through different interviews and platforms, the two kept maintaining that there is no bad blood between them. Nicki even congratulated Cardi on topping charts with her song, 'Bodak Yellow.' The rappers also featured in Migos' 'Motorsport.' All of this had a boiling point during the New York Fashion Week 'Harper's Bazaar' party, where the two, infamously, got into a physical fight. It was reported that Cardi even threw a shoe at Nicki. That day, Cardi posted on her Instagram and addressed what happened between the two. Nicki had crossed the line by mentioning her child and her motherhood, which made Cardi go against her physically. The truce was called to an end when Nicki tweeted, 'Let's focus on positive things only from here on out.' Cardi B posted the tweet on her Instagram and captioned it, 'alright then! Let's keep it positive and keep it pushing!'
Madonna and Lady Gaga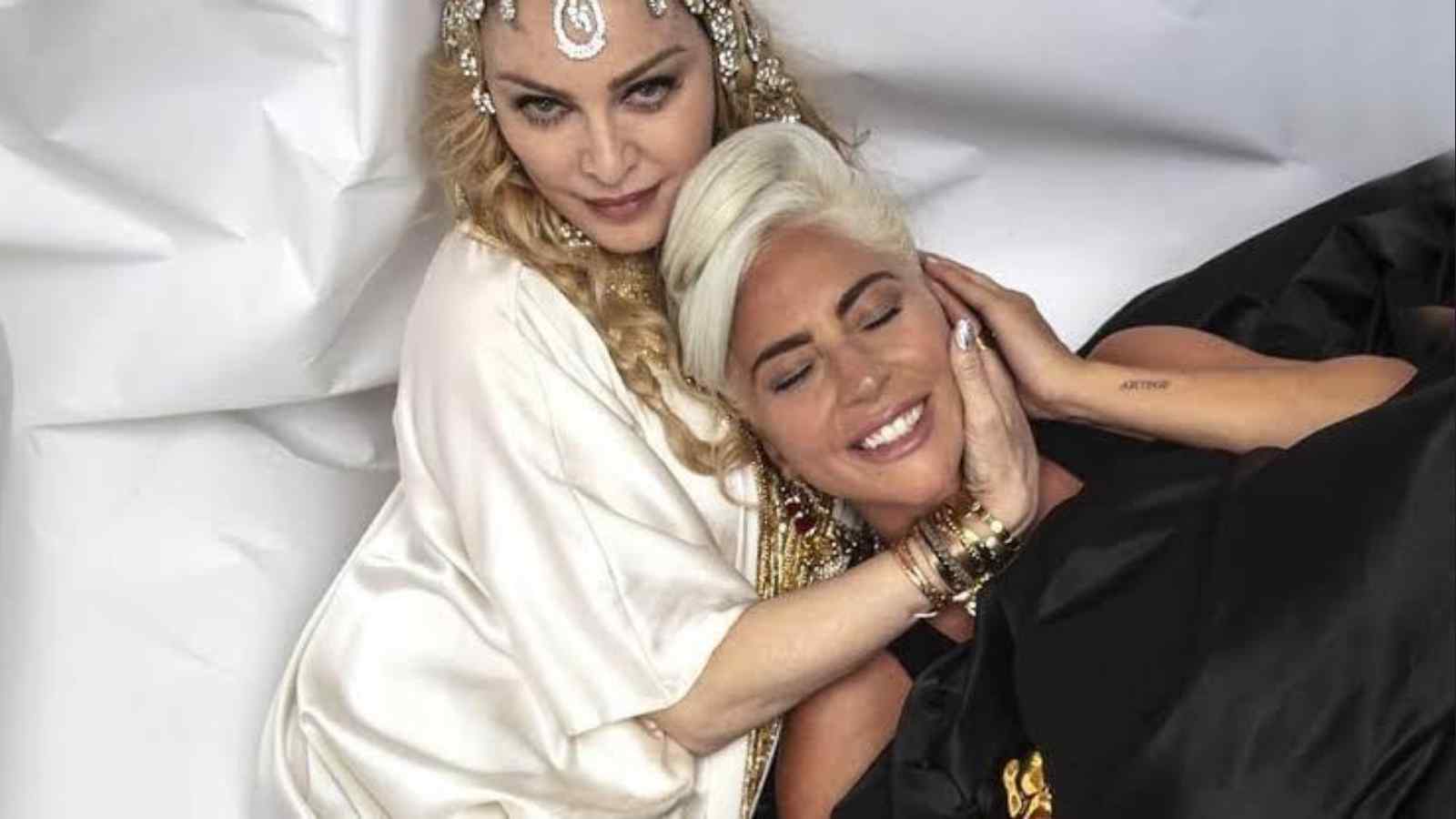 It all started when, in 2011, the two artists were compared through their songs, 'Born This Way' (Lady Gaga) and 'Express Yourself' (Madonna). Similarities between the two songs were pointed out. Gaga denied the similarities, but Madonna commented on it, calling Gaga's song 'reductive.' In 2015, Madonna added more to her comment, saying, "It's got nothing to do with 'she's taking my crown' or 'she's in some space of mine.' She has her thing. I do think she's a very talented singer and songwriter. It was just that one issue." In 2017, Gaga commented on this ongoing beef. "No matter how much respect I have for her as a performer, I could never wrap my head around the fact that she wouldn't look me in the eye and tell me that I was reductive," she said. However, in 2019, Madonna said that she and Gaga were never enemies.
Gwyneth Paltrow and Martha Stewart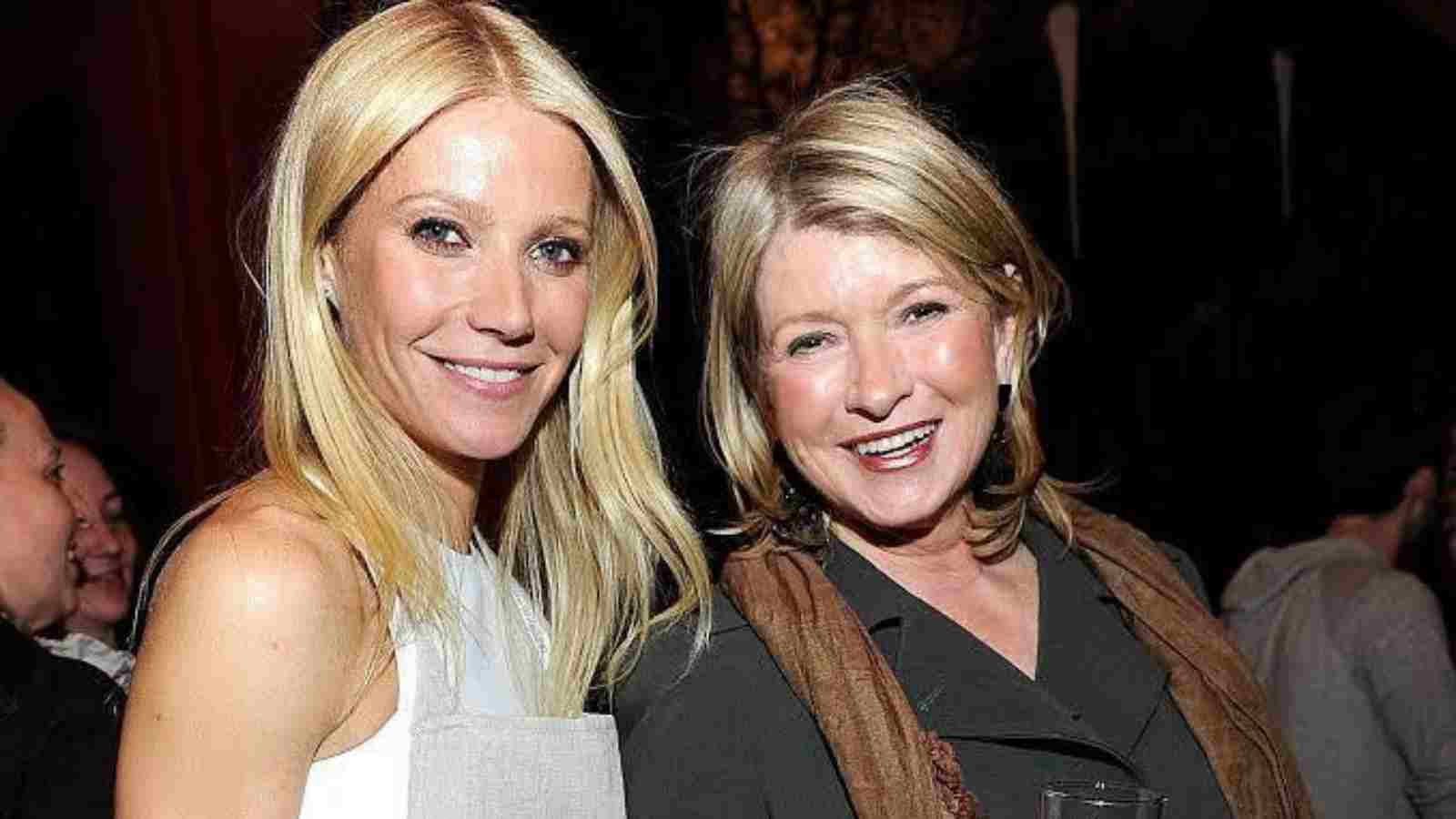 The feud between the two can be dated back to 2014, when Martha made a comment about the actress to Porter Magazine, "She's a movie star. If she were confident in her acting, she wouldn't be trying to be Martha Stewart." In the same year, Martha posted a recipe titled, 'Conscious Coupling,' which was a reference to Gwyneth and Chris Martin's divorce announcement. Just a month later, Gwyneth posted a pie recipe titled, 'Jailbird Cake,' which was a reference to Stewart's time in prison in 2004 for fraud charges.
Miley Cyrus and Nicki Minaj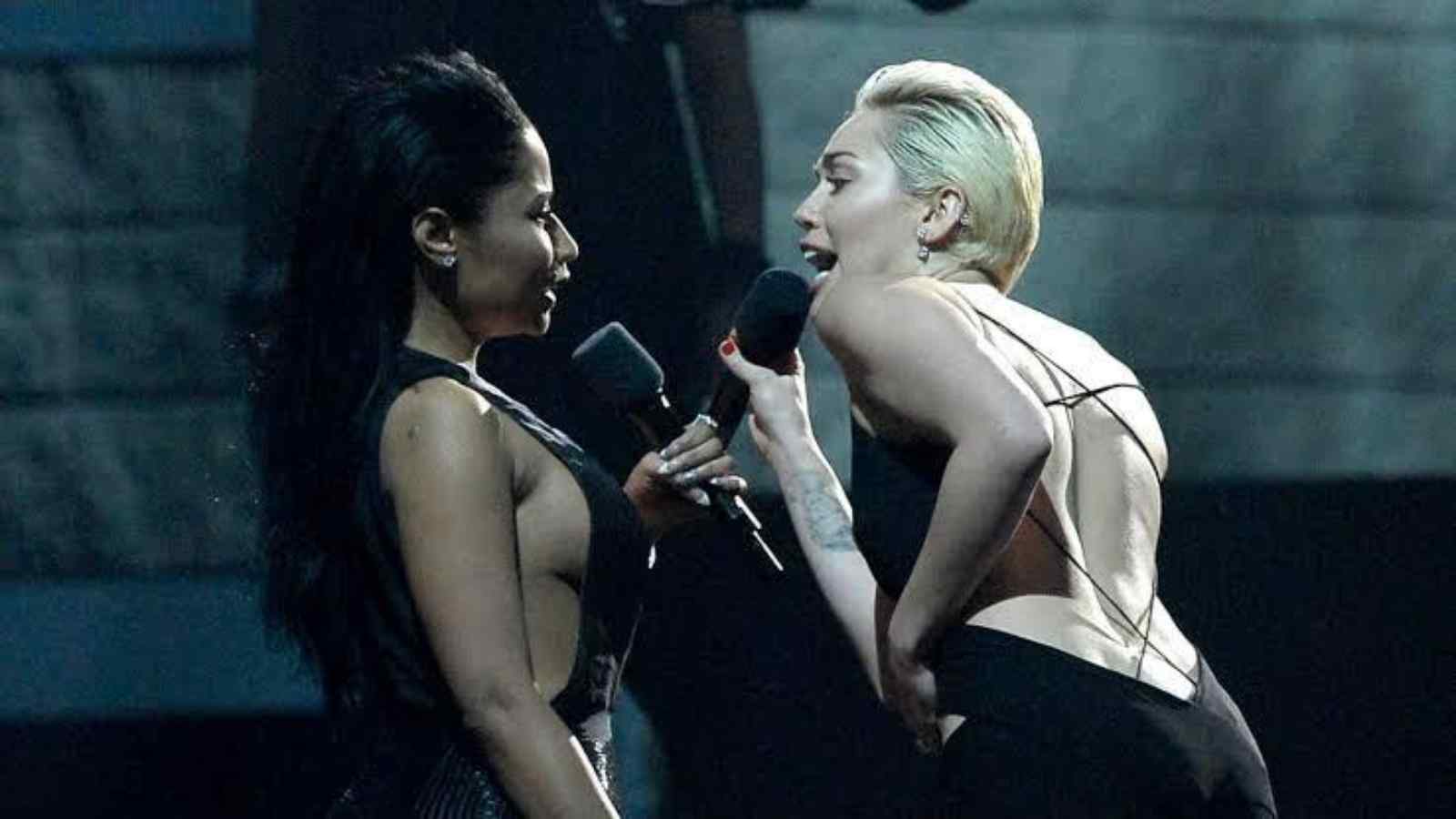 This is one of the celebrity feuds which happened publicly, in front of a live audience. During the 2015 VMAs, Nicki won the best Hip Hop video award. During her acceptance speech, she shocked everyone by calling out Miley. She said, "and now, back to this b*tch who had a lot to say about me the other day in the press." This was followed by the most famous line, "Miley, what's good?" Nicki's reference to Miley was from a comment she made in an interview with The New York Times where she criticized Nicki for commenting on the lack of representation because her 'Anaconda,' music video did not receive a VMA nomination for 'Video of the Year.' Miley's response was mature, and she replied back immediately saying, "Hey. We're all in this industry, we all do interviews, and we all know how they manipulate." It's also important to mention here that fast forward to 2019, Miley released a track called 'Cattitude,' which included the lyrics, "I love you, Nicki, but I listen to Cardi."
Katy Perry and Taylor Swift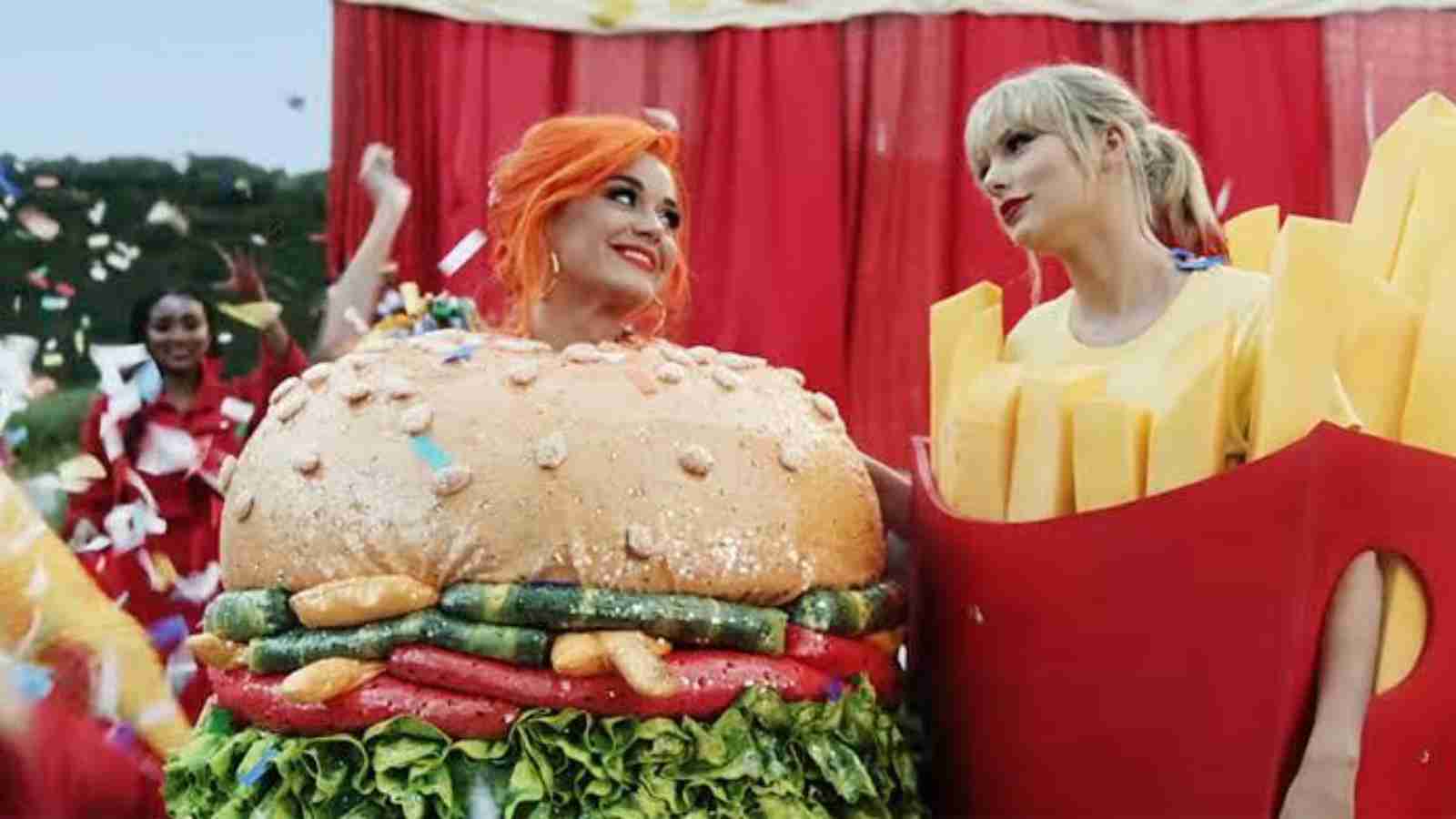 Katy Perry and Taylor Swift have repaired their brief broken friendship and misunderstandings. The chasm appeared between them in 2014 when a few backup dancers left in the middle of Taylor's Red tour for Katy's Prismatic tour. Taylor released 'Bad Blood,' shortly after, which she later revealed to be about an unnamed female artist who "basically tried to sabotage an entire arena tour." In 2018, Katy Perry sent Taylor a literal olive branch. Later, in 2019, she was at Swift's kitchen and posted an Instagram story of cookies with the caption, 'Peace at last.' Katy also made a cameo in Taylor's 'You need to calm down,' music video, where both the singers wore adorable costumes and hugged each other.
Tyra Banks and Naomi Campbell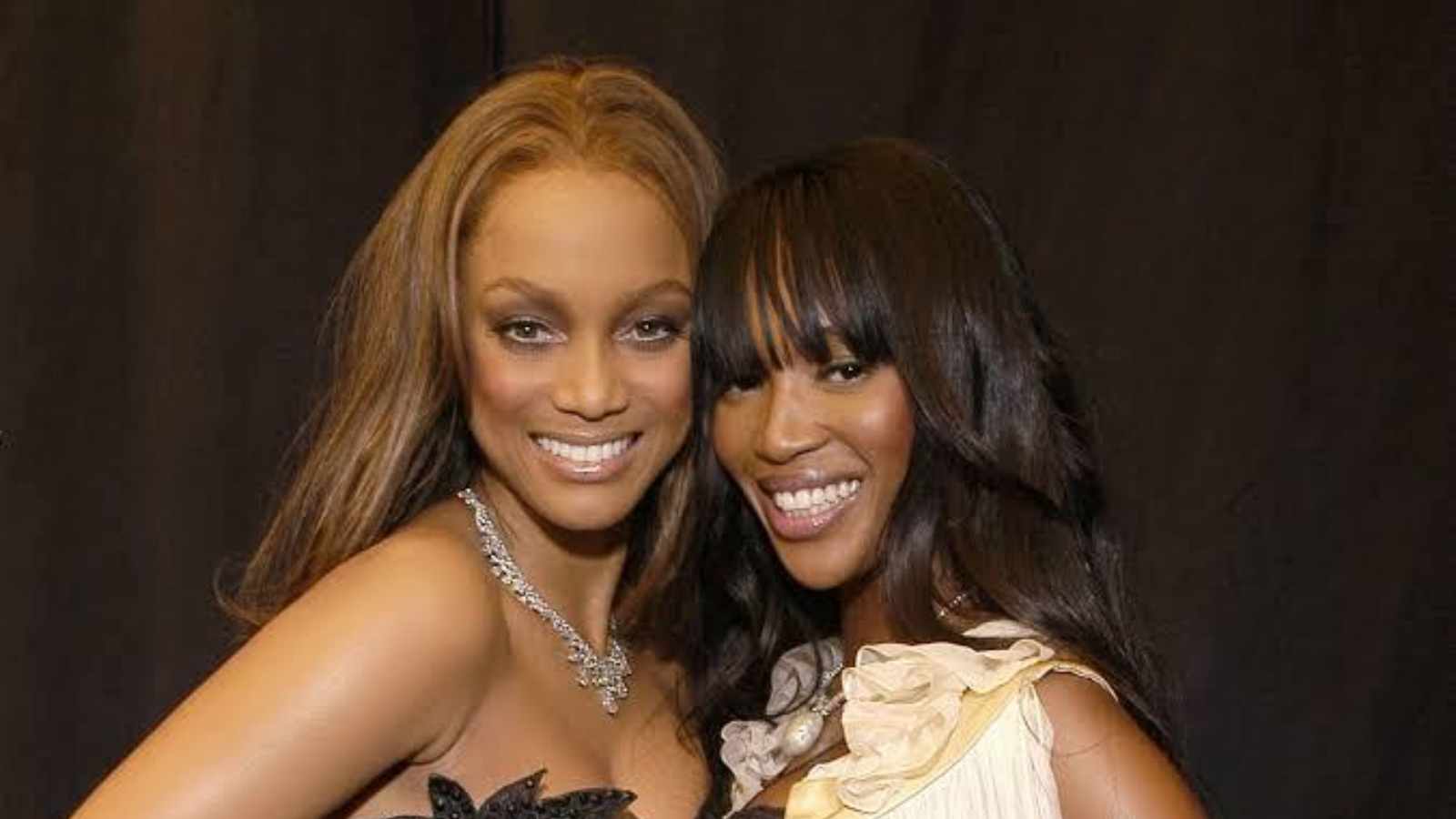 Supermodels Tyra Banks and Naomi Campbell didn't work well in the early 90s. When Tyra had just joined the modeling business, she said she didn't feel welcomed by Naomi and it was really hard for her to work while knowing that the person she really looked up to didn't want her to be there. She explained, "As much as I was booking every single fashion show, people didn't know I was going home at night crying my eyes out because a woman I was looking up to seemed like she just didn't want me to be there, and was doing everything in her power to make me go away." In 2005, the heavy air got lifted when both the models got reunited at Tyra's talk show. However, again in 2020, Campbell mixed the air with suspicion when she shared an article on her Instagram, which was titled, "Here's Why Fans Are Starting To Think Tyra Banks Is The Real Mean Girl, Not Naomi Campbell."
Bella Thorne and Whoopi Goldberg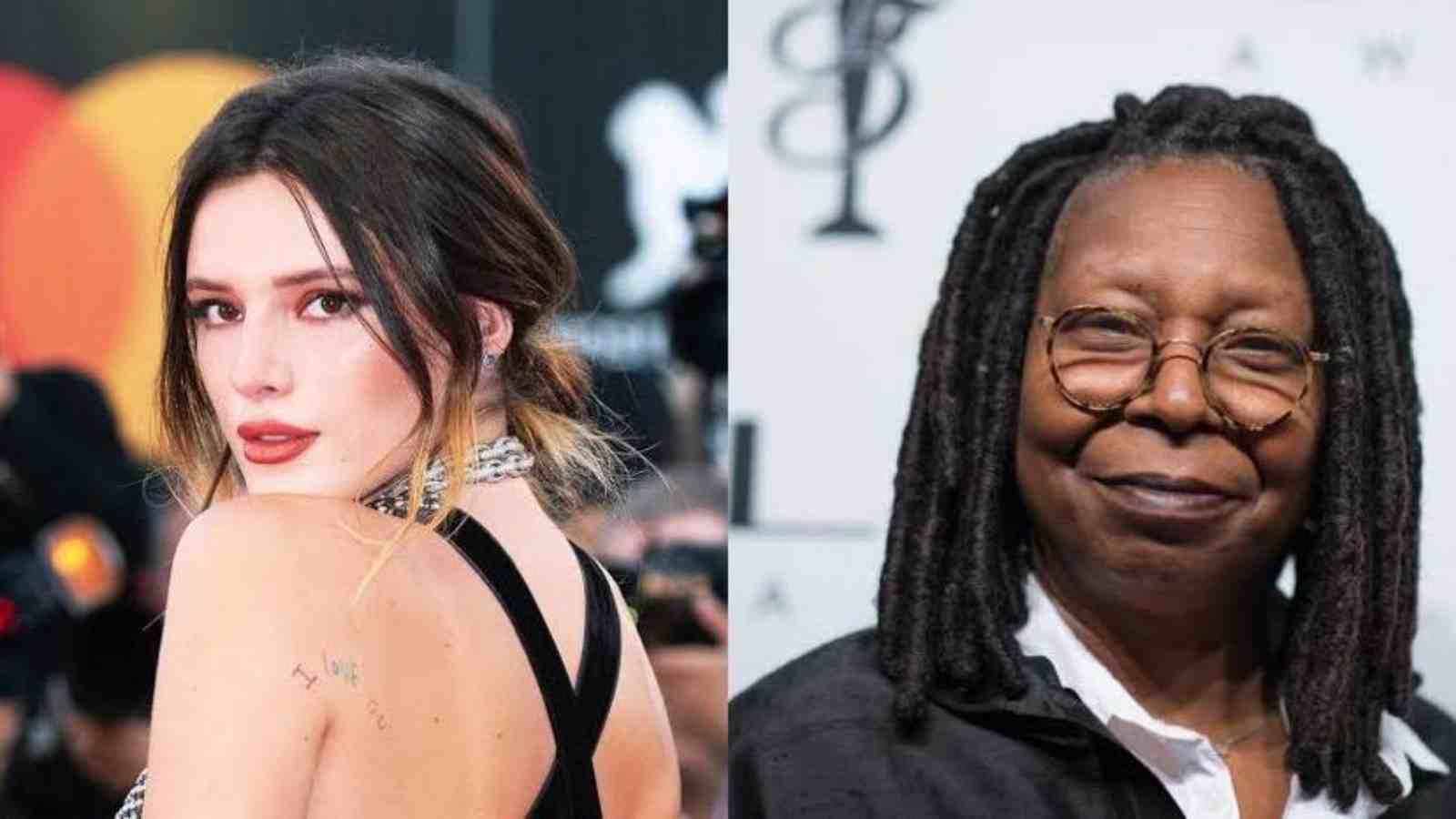 In 2019, Bella Thorne's photos were hacked and stolen, and the hacker was threatening to reveal the pictures. Thorne took the screenshots of the threats and her nude photos and posted them by herself. By doing this, she said she took the power back from the men who threaten and terrorize women of their body and body autonomy. On this Whoopi Goldberg made an insensitive comment and criticized Bella for leaking her own nude pictures. The American comedian and actress said, "If you're famous, I don't care how old you are, you don't take nude pictures of yourself." Thorne was 'disgusted' by her comment and replied to Whoopi through a series of videos, in which she was crying as well. "Watching this interview made me feel really bad about myself. I don't really want you guys talking about your views to young girls because I would not want my daughter to learn that and I would never say that to her. Shame on you, Whoopi … for putting that public opinion just out there like that for every young girl to think that they're disgusting for even taking a photo like that. Shame on you," she said.
Joan Crawford and Bette Davis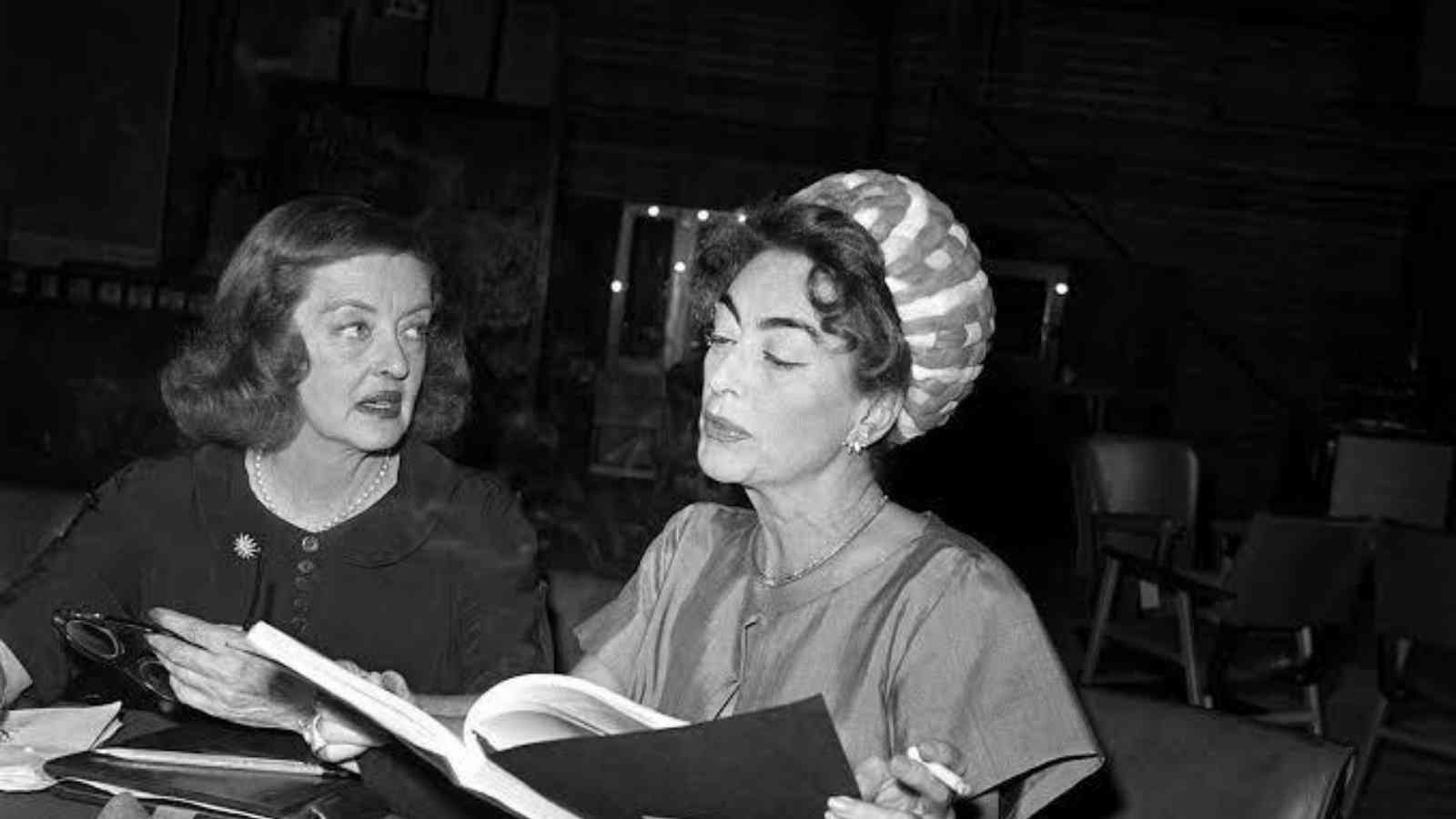 This classic Hollywood feud even inspired an FX show, 'Fued.' The wall between the two built up over a man, when Bette, in 1935, fell in love with her co-star, Franchot Tone, on the movie set of 'Dangerous,' and soon after the wrap-up of the movie, Joan married Tone. Later, in 1962, on the movie set of 'Whatever Happened To Baby Jane?' things became intense. During the Academy Awards, Davis won the Best Actress, and soon later, Joan hatched a plan to accept Anne Bancroft's award on her behalf, and she too went on the stage. The rivalry between the two never simmered down.
Britney Spears and Christina Aguilera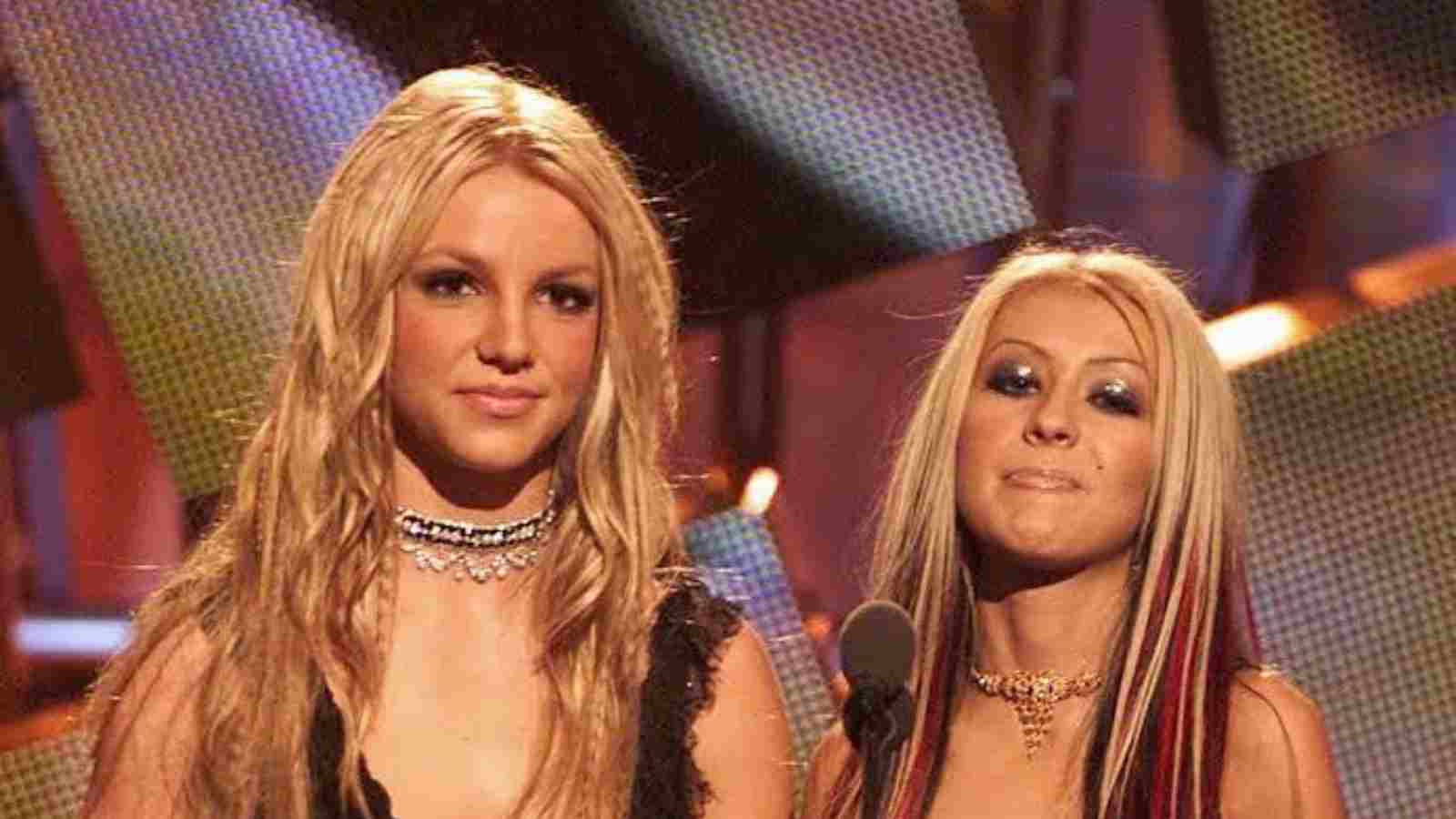 This is one of the classic celebrity feuds of the early 2000s. The two pop divas were pitted against each other owing to the rumors of a love triangle with Justin Timberlake. Since then, both of them continued insulting each other in the press. Christina also called Britney Spears, "a lost little girl, someone who desperately needs guidance." In 2008, Christina cleaned the air of any remaining traces of the rivalry between the two. She said, "It must have seemed as if we were competing with each other, but, in reality, Britney is someone that I used to hold hands with. We were silly little girls together on 'The Mickey Mouse Club.' What a journey it has been for both of us!" In 2018, Christina even posted a picture of her with Britney on Instagram.
Priyanka Chopra and Rosie O'Donnell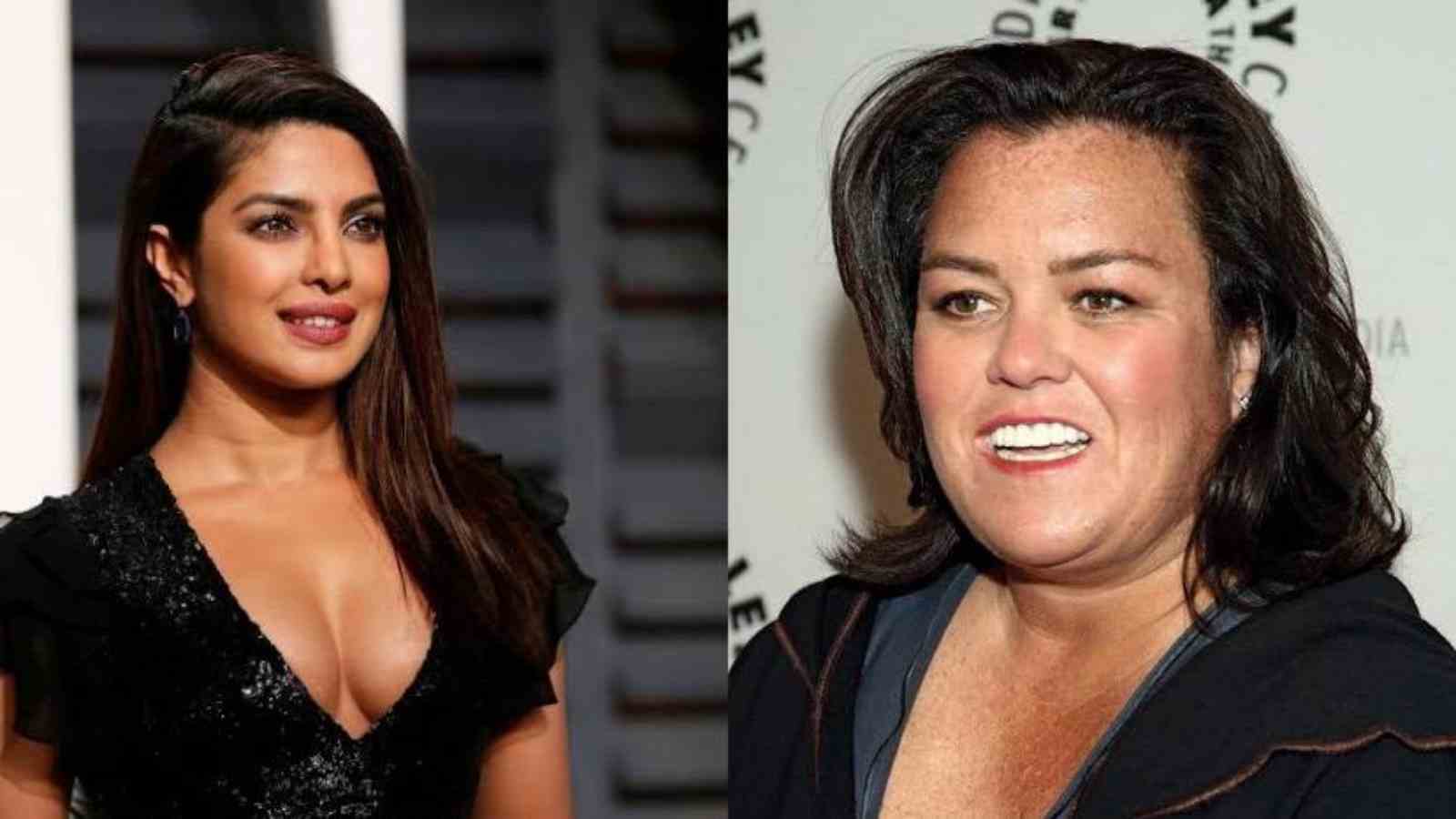 In February 2020, Priyanka Chopra and her husband Nick Jonas bumped into the comedian Rosie O'Donnell during a lunch. There, Donnell greeted the couple and while greeting Priyanka, said she knows her dad. Actually, O'Donnell mistook Priyanka for the daughter of the author Deepak Chopra. Later, O'Donnell apologized, but the apology, too, was lacking sincerity. In the apology video posted on her Instagram, she referred to Priyanka as 'some Chopra.' While ending the video, she again said, "Nick Jonas, I apologize and to the Chopra wife, I apologize, too." After this apology, people pointed out that her way of addressing Priyanka was still wrong, and in another video, O'Donnell rectified her mistake and apologized for the second time.
Khloe Kardashian, Kylie Jenner and Jordyn Woods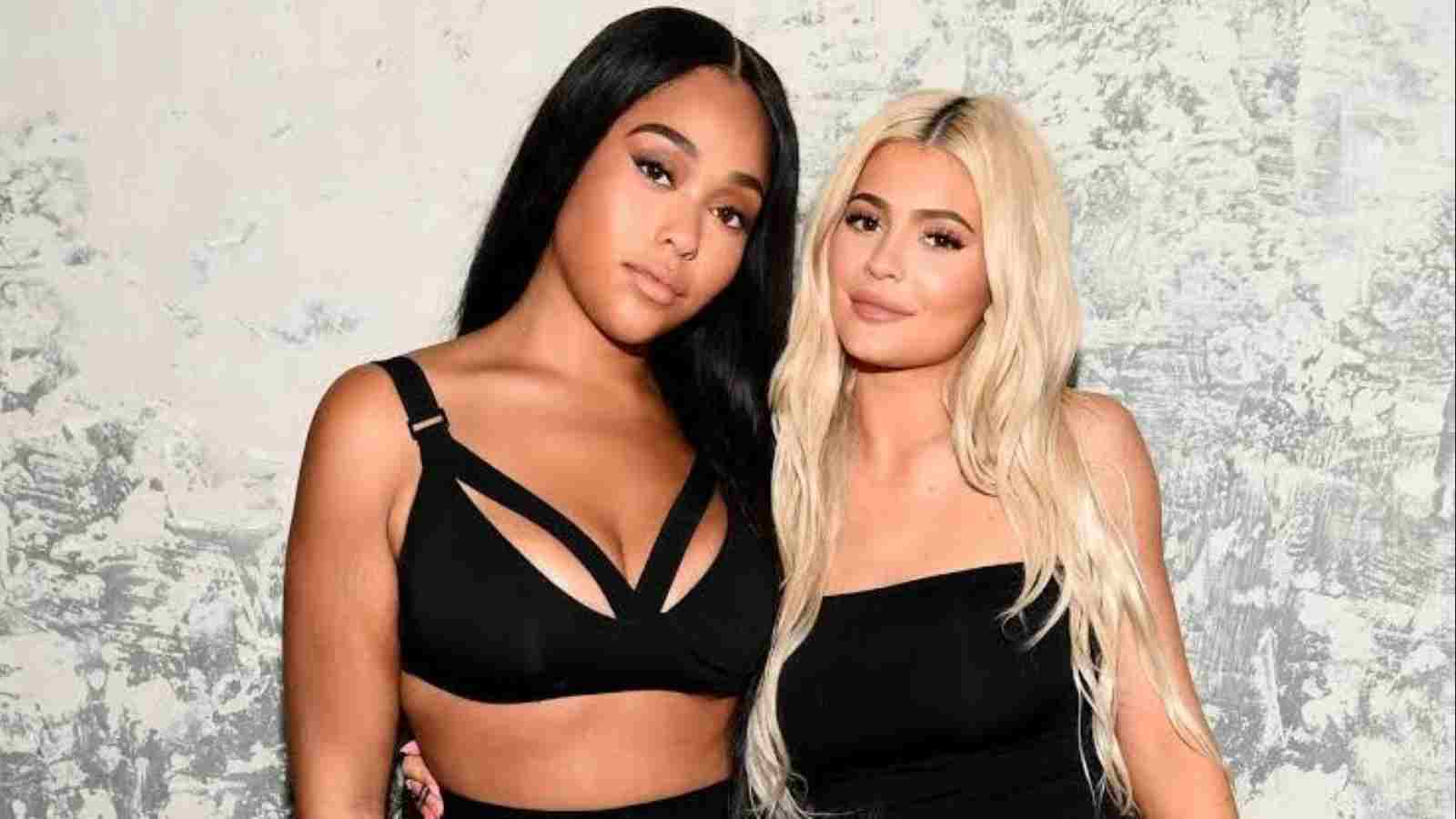 Kylie Jenner and Jordyn Woods were BFFs. All of it came down ruthlessly when Jordyn Woods was found with Khloe's partner, Tristan Thompson. They were found making out with each other during a party in L.A. Thompson has a huge history of infidelity, and he has cheated on Khloe multiple times. The third eldest Kardashian dumped the major blame on Woods and accused her of breaking up her family. It was then that their friendship came to an end. In 2021, speaking with Andy Cohen, Kylie confirmed that her friendship with Jordyn had ended.
Vin Diesel and Dwayne 'The Rock' Johnson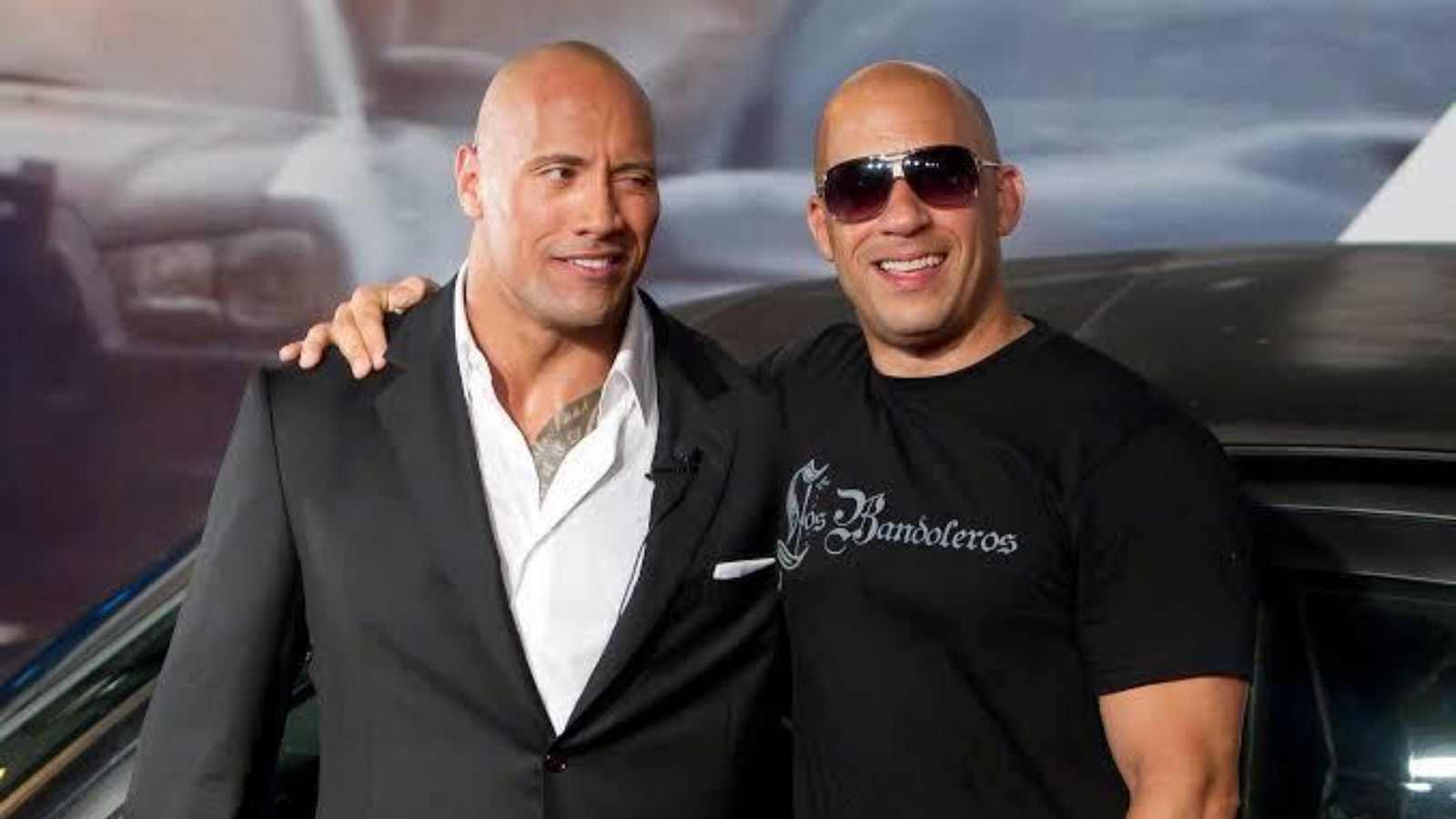 During the filming of 'Fast and the Furious,' in 2017, a feud between the co-stars Vin Diesel and Dwayne Johnson erupted. On social media, The Rock shared some intense feelings about an unnamed co-star, saying, "Some conduct themselves as stand up men and true professionals, while others don't. When you watch this movie next April and it seems like I'm not acting in some of these scenes and my blood is legit boiling — you're right." In another Instagram Post in celebration and gratitude for the wrap-up of the movie, The Rock thanked everyone, except Diesel. However, in that same year, Diesel addressed the relationship he shares with Dwayne. Talking with USA Today, the producer and actor said, "I don't think the world really realizes how close we are, in a weird way. I think some things may be blown out of proportion. I don't think that was his intention. I know he appreciates how much I work this franchise. In my house, he's Uncle Dwayne."
Read More: Dwayne Johnson Praises Henry Cavill's Superman After The Booing Incident
Read More: Brad Pitt To Sandra Bullock, 15 Top Hollywood Stars Who Have Adopted Kids
Do follow us on: Google News | Facebook | Instagram | Twitter