Comedy, romance, and sentiments, all with a pinch of sarcasm, Matthew Perry portrayed the role of Chandler Bing with perfection. Though Matthew Perry has passed away, the memories he created through his roles on screen will always remain evergreen. The clumsy sarcastic jokes he made in 'Friends' will always remain rent-free in our minds.
Prior to his breakthrough role in 'Friends', Matthew Perry acted in the 80s sitcoms 'Second Chances', 'A Night in the Life of Jimmy Reardon' and took up guest roles in various other tv shows and series. Matthew Perry seamlessly fits in the role of Chandler Bing with quick-witted humor and sarcasm. The similarity between the character and himself had even surprised the actor. So here are some of the funniest moments of Chandler Bing from the show.
Related: 5 Reasons Why No Actor Could Have Played Chandler Bing Better Than Matthew Perry
Top 10 Funniest Chandler Bing Moments On 'Friends'
1. Can I Interest You In A Sarcastic Comment?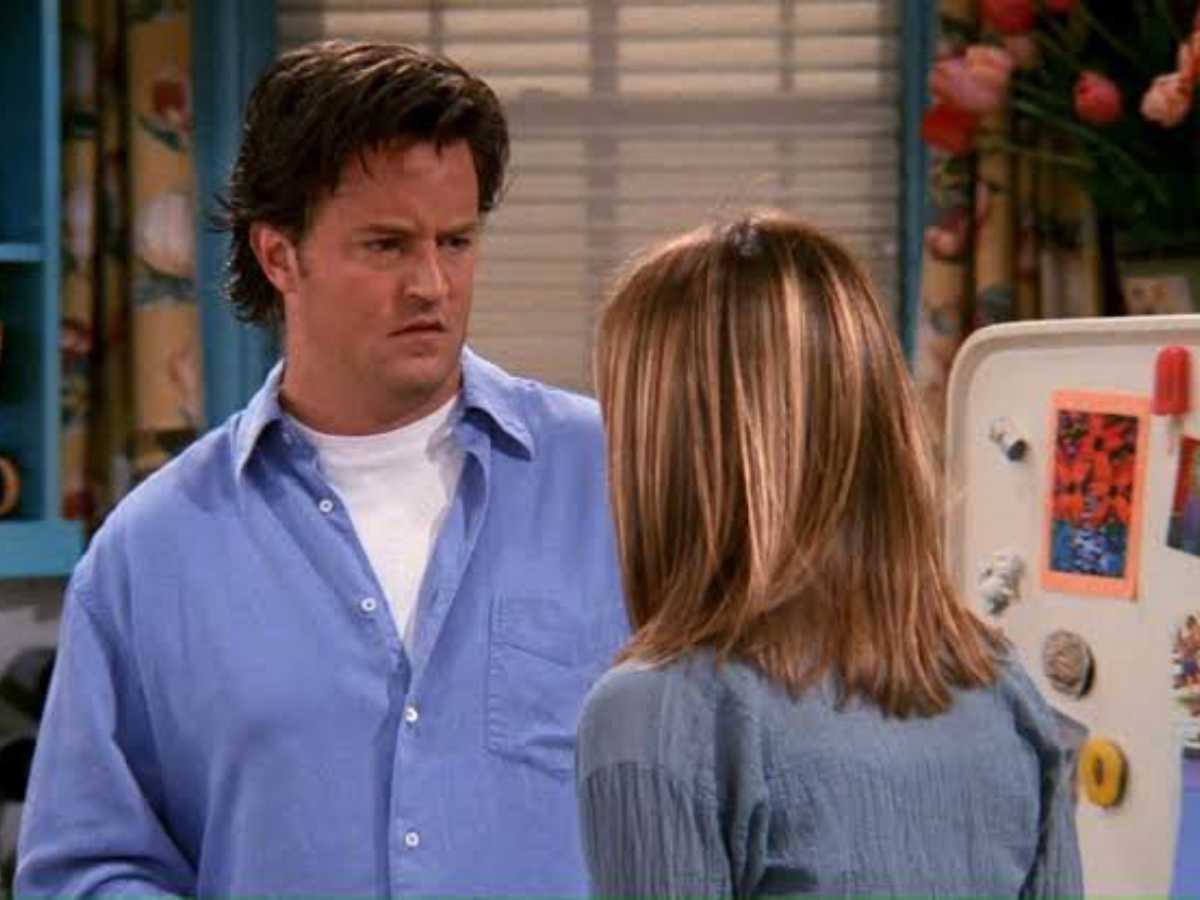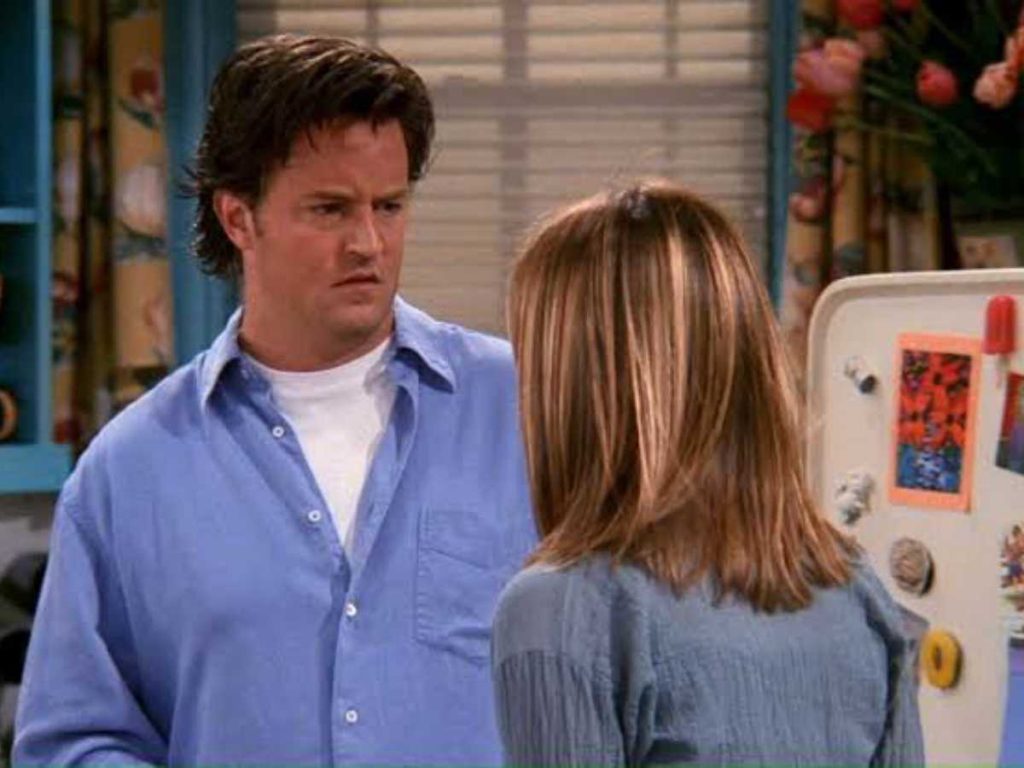 There goes Chandler Bing again. As everyone knows, Chandler is not one to deliver deep into his emotions, conflicts, and problems. And his emotional side can be seen more when he is with Monica and Joey. However sarcastic comments are Chandler Bing's go-to expressions. Once when Rachel comes looking for advice, Bing gives out one of the funniest comments. "I'm not great at the advice. Can I interest you in a sarcastic comment?" Sums up the character perfectly.
2. Iconic Chandler Dance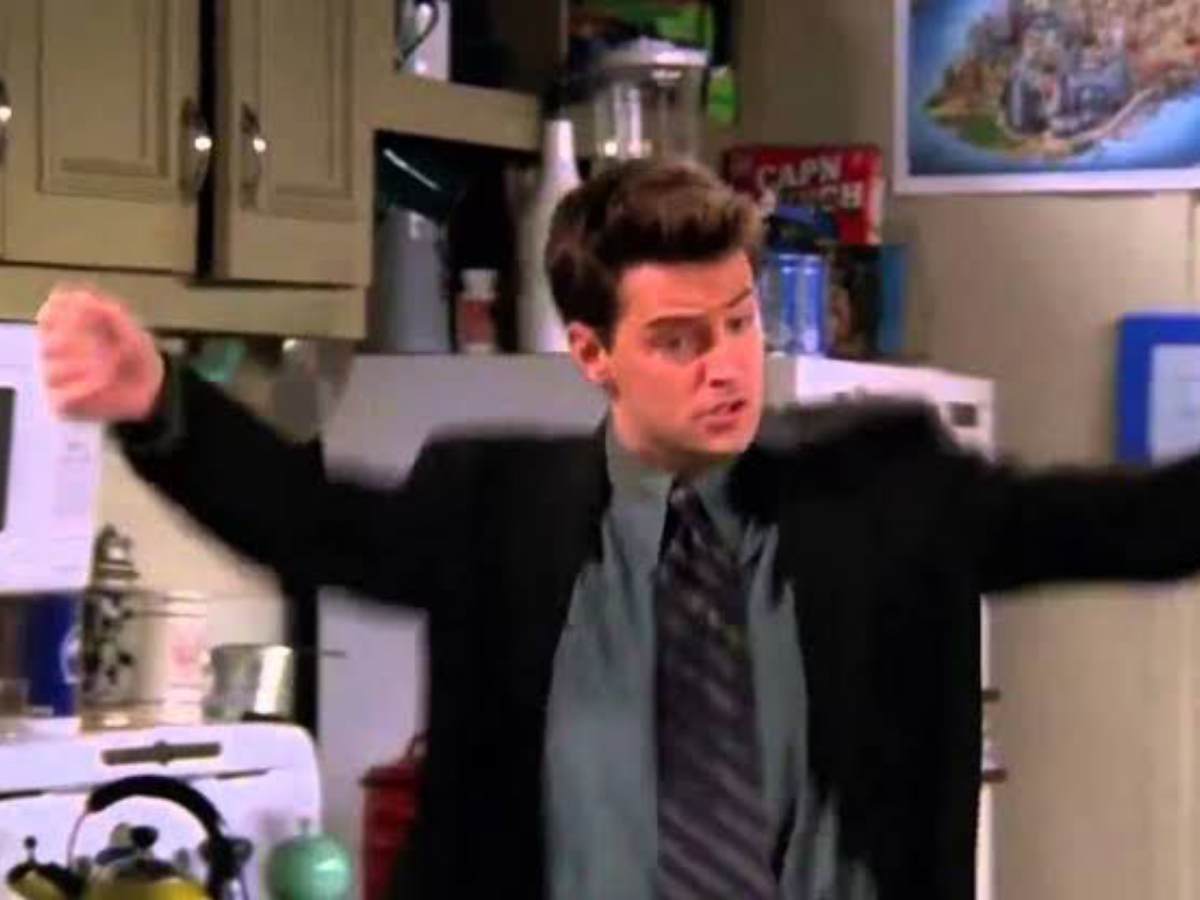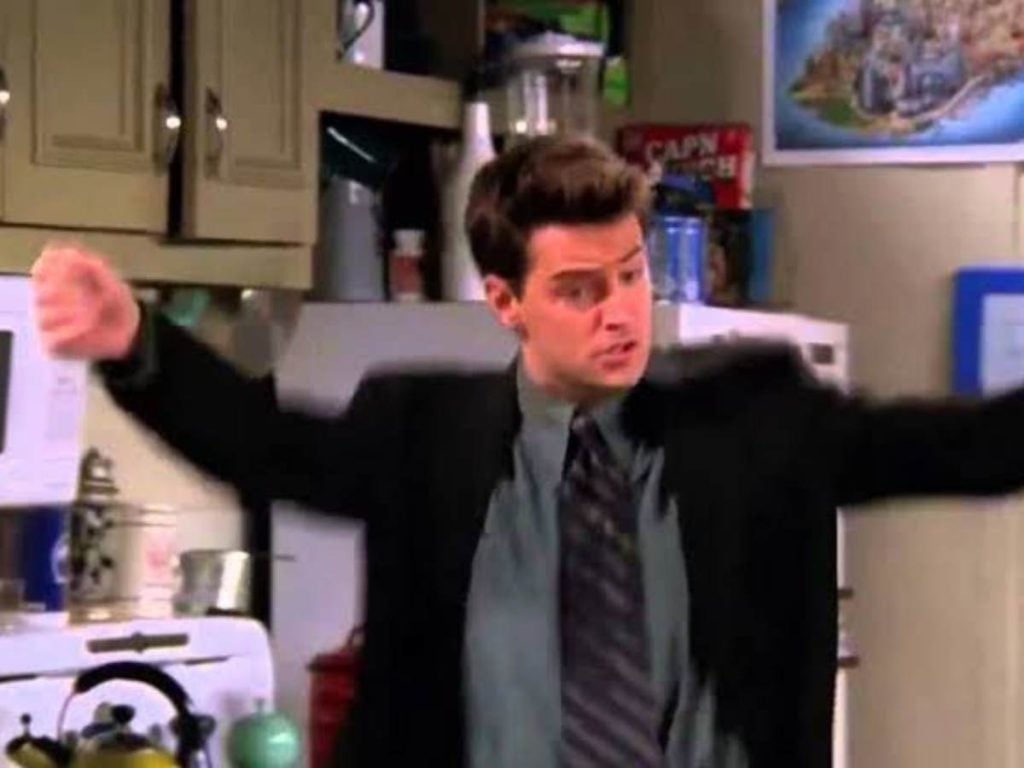 Who can forget the dance that Chandler Bing did when he was asked why he doesn't dance at weddings? Hands raised, legs raised to the back, the funny soul shows how weird his dancing is. Accompanying his gestures is the comment that he doesn't dance at weddings. Because his weird dance will ward off women, reducing his chances of getting into a relationship.
3. Chilling On The BarcaLoungers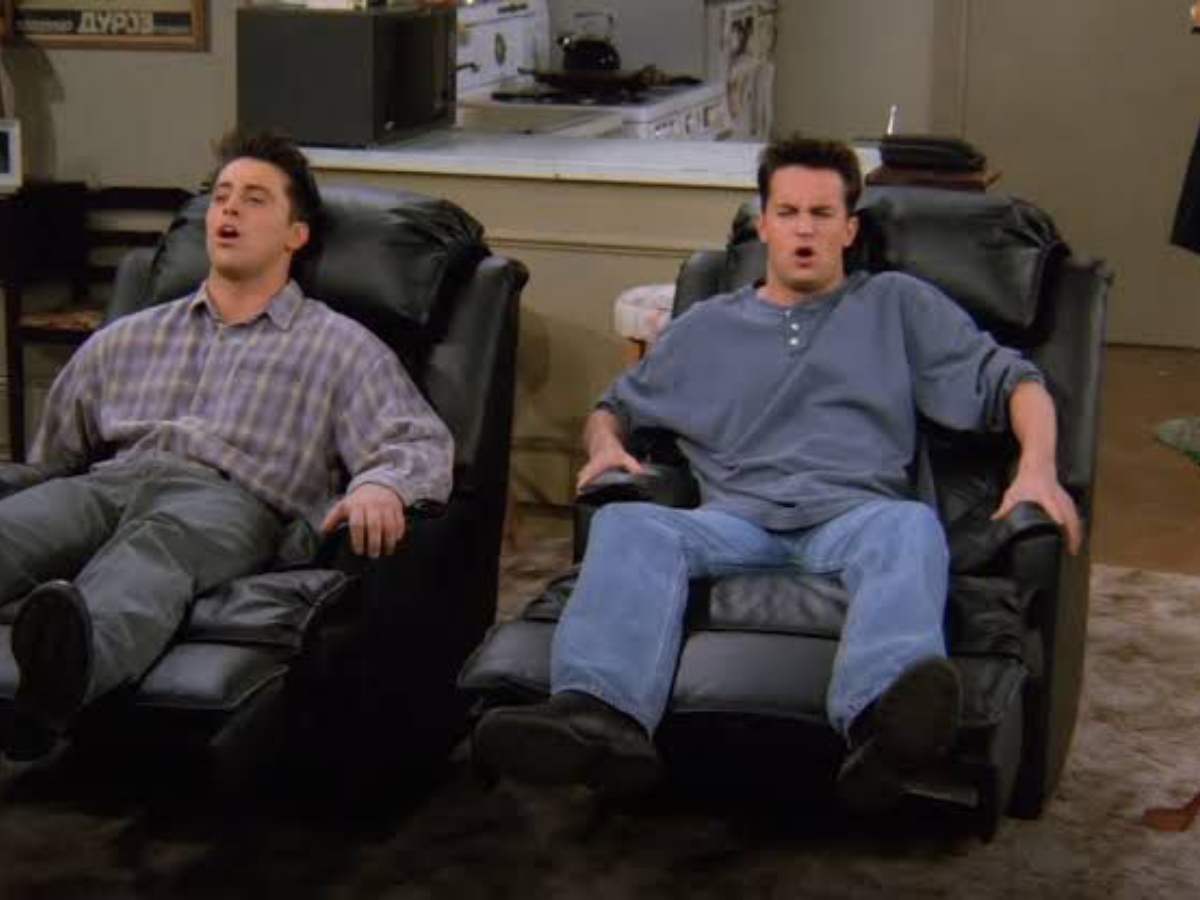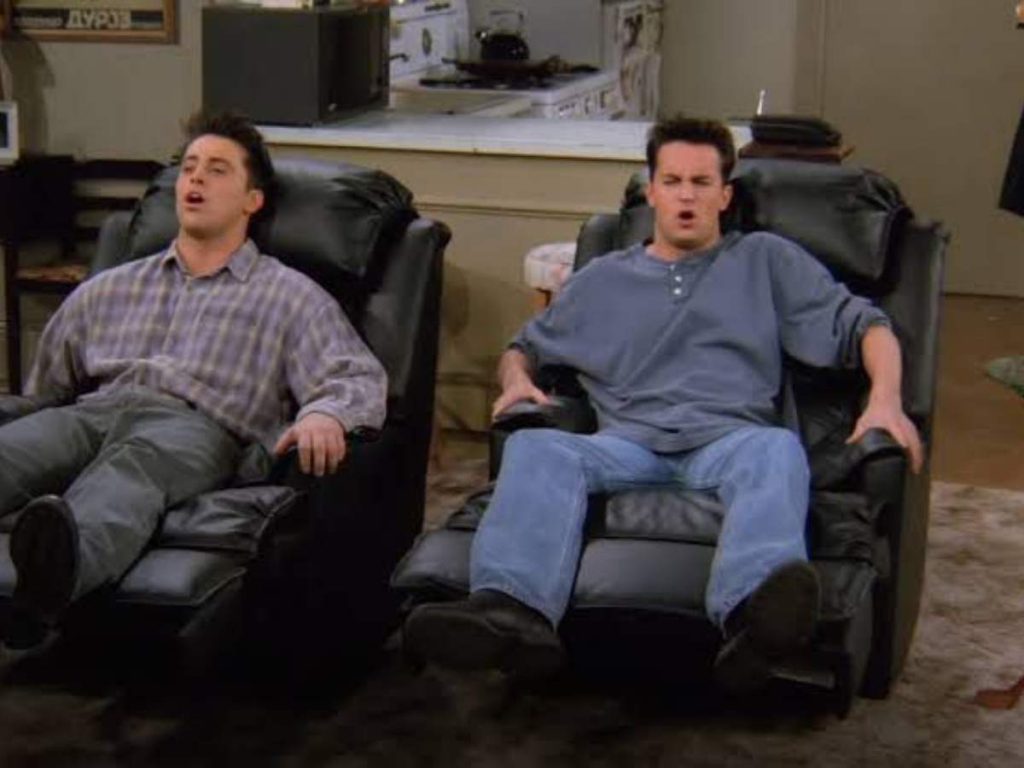 Set in two adjacent flats, the furniture plays an important role in the series. This includes the canoe, entertainment unit, and the white dog. But the BarcaLounger plays a very satisfying role. Joey and Chandler sit on the recliner saying, "Oh yes!" and "Oh yeah that's the stuff". The pair lazily cozies up in the recliner, ordering take-out food and watching television endlessly.
4. ATM Vestibule With Jill Goodacre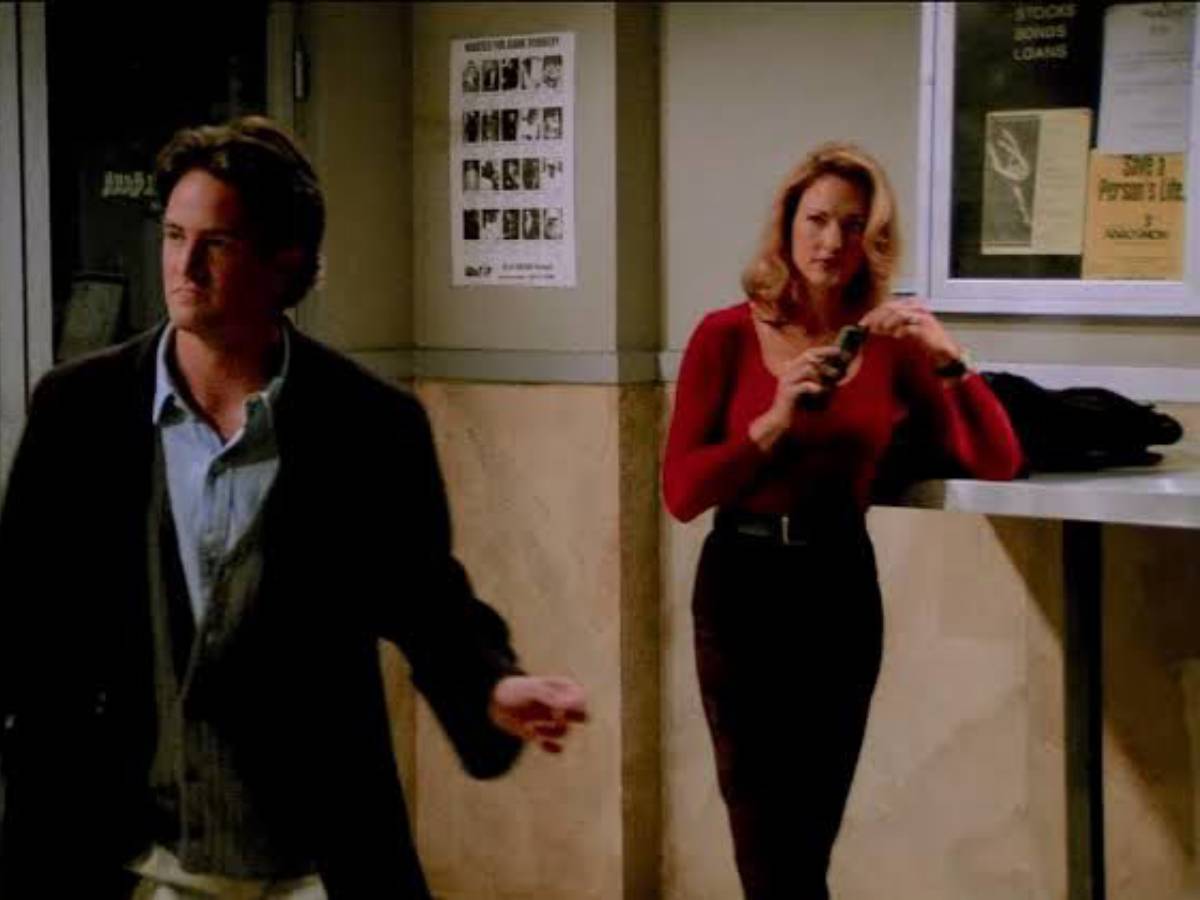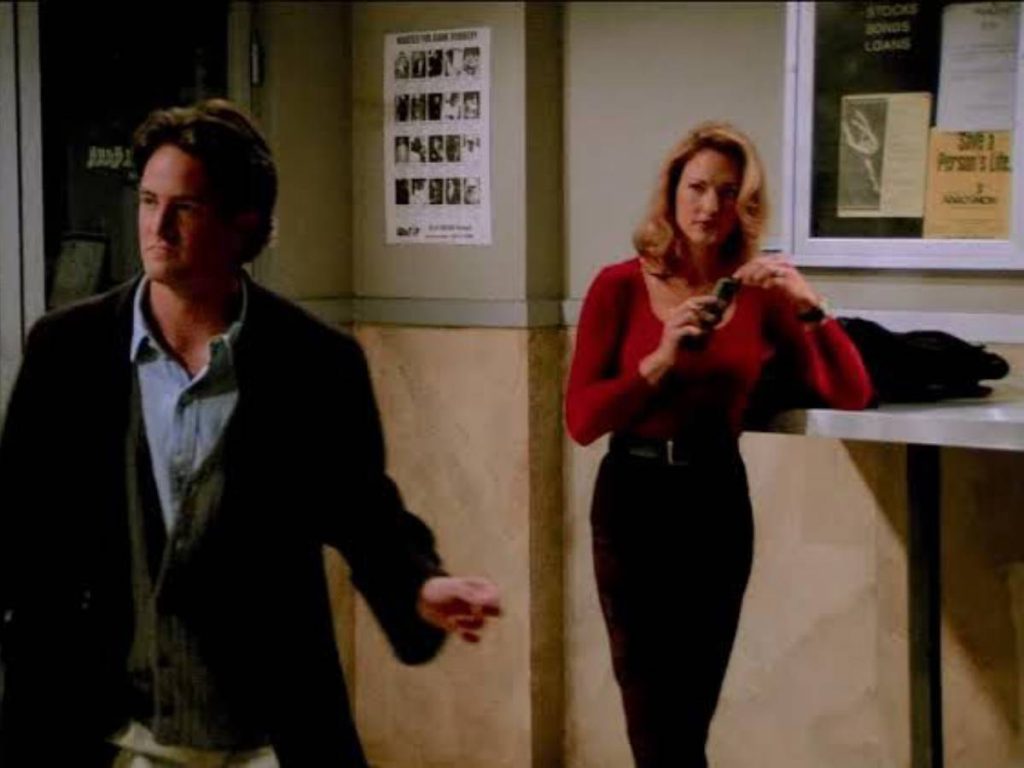 One of the funniest monologues of all time, and Chandler Bing nailed it. "The One With The Blackout" has some funny Chandler from his early days. The telephone conversation between Joey and Chandler, the hilarious way in which they can make out what the other is trying to say also adds more to the fun of the scene.
5. Chandler With Feminism At Its Peak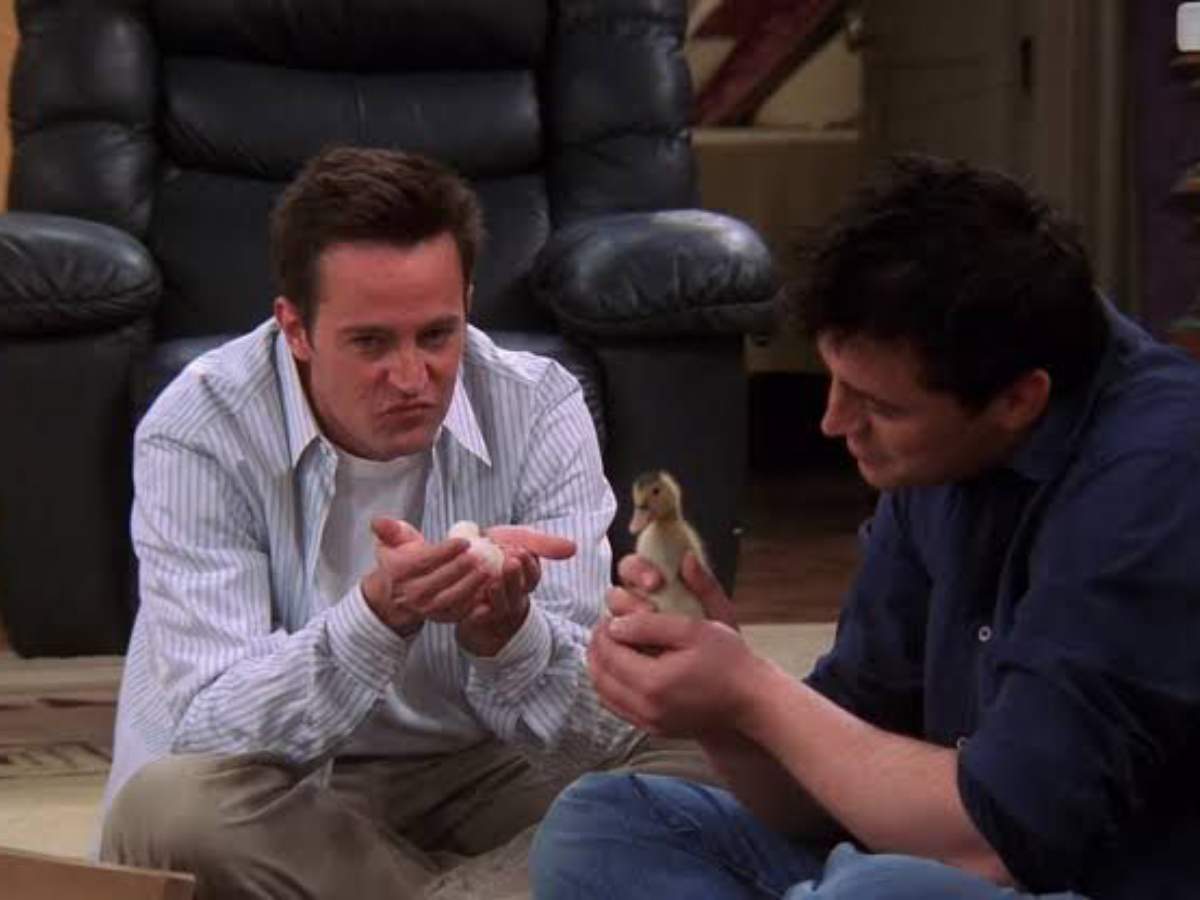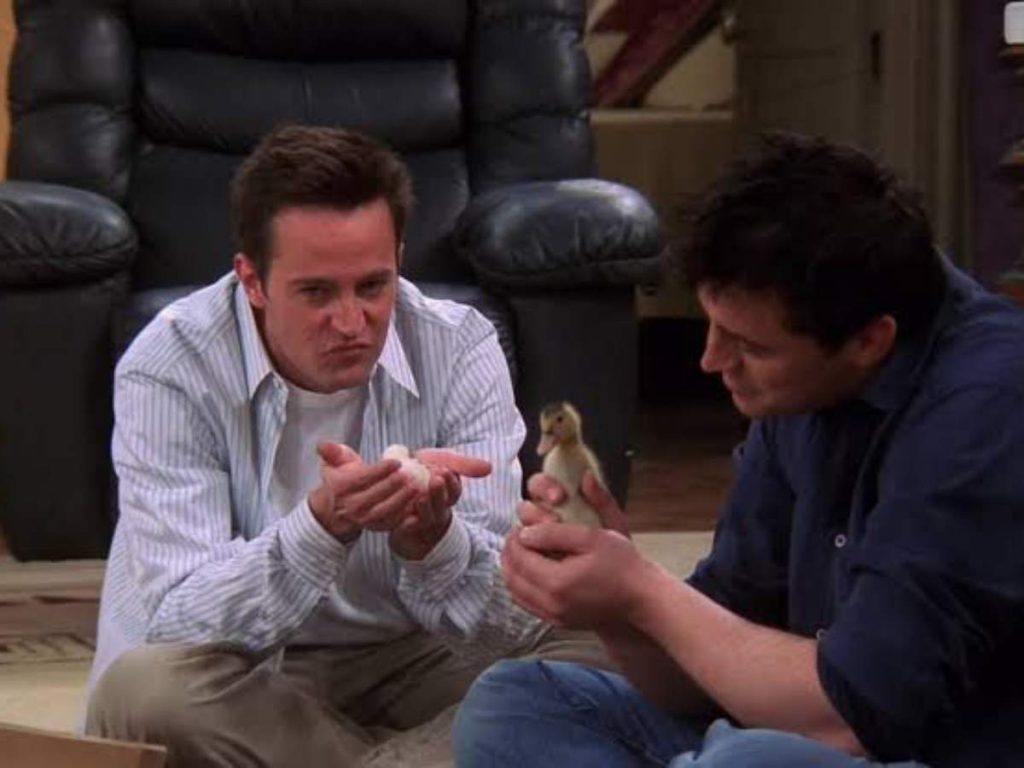 Maybe not one that everyone notices, but this scene has a lot of fun moments in it. Especially the way Chandler and Joey fight like a married couple. With the chick and duck, Chandler rants on about how he has been staying home looking after them while Joey goes 'galavanting with his friends'.
In Case You Missed: 6 'Friends' On-Set Stories That Prove Matthew Perry Was A Real-Life Chandler Bing
6. Chandler Bing Desperate For Love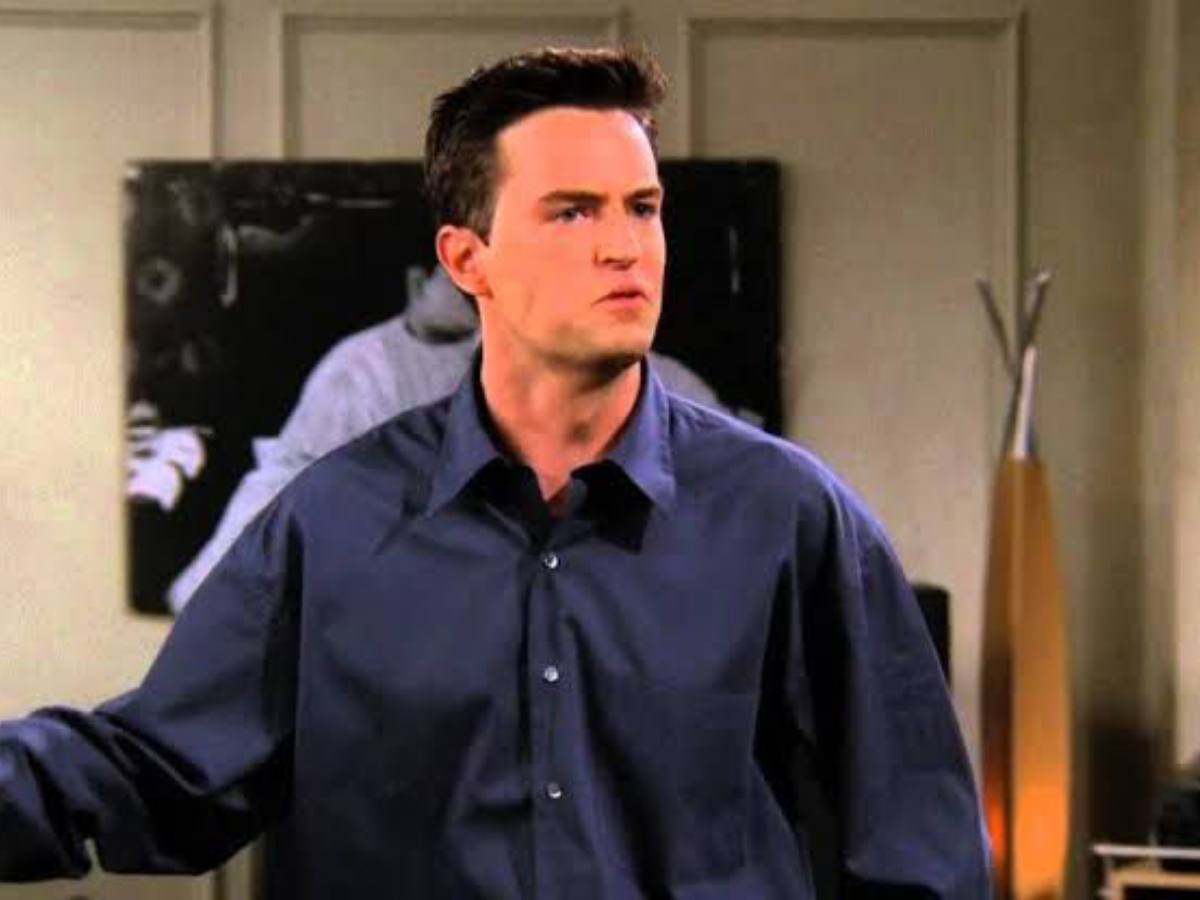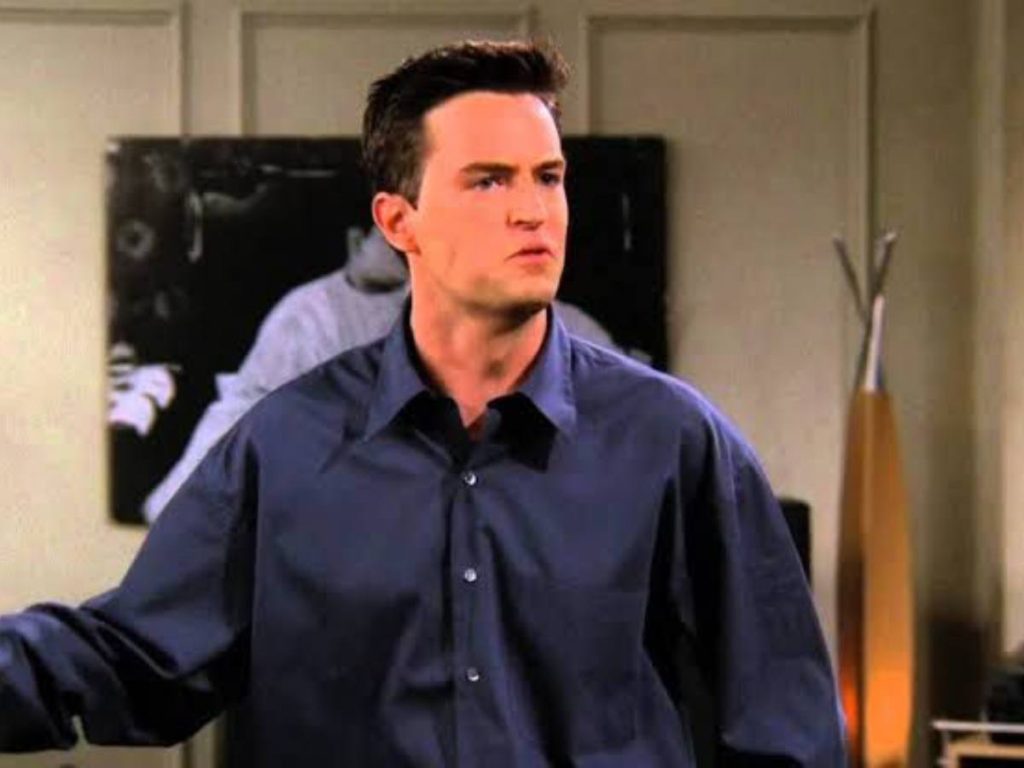 Chandler's on-and-off relationship with Janice is one of the funniest with it comes to the early days. His insecurities, awkwardness, and sarcasm can be seen in one scene where he is waiting for her call. He puts out his needy attitude and commitment issues through the scenes. Chandler just desperately sitting in front of the phone waiting for the call in itself is a funny moment.
7. "Wah Pah!"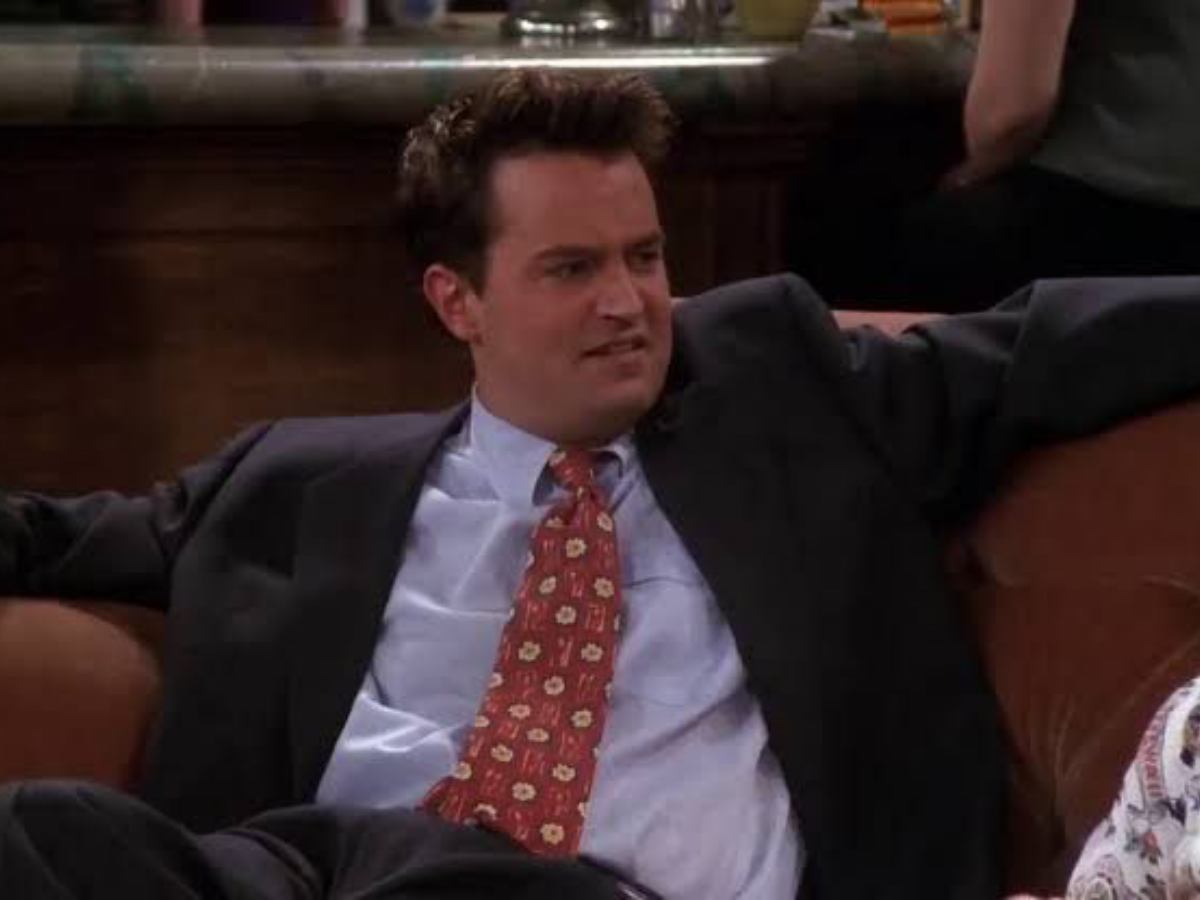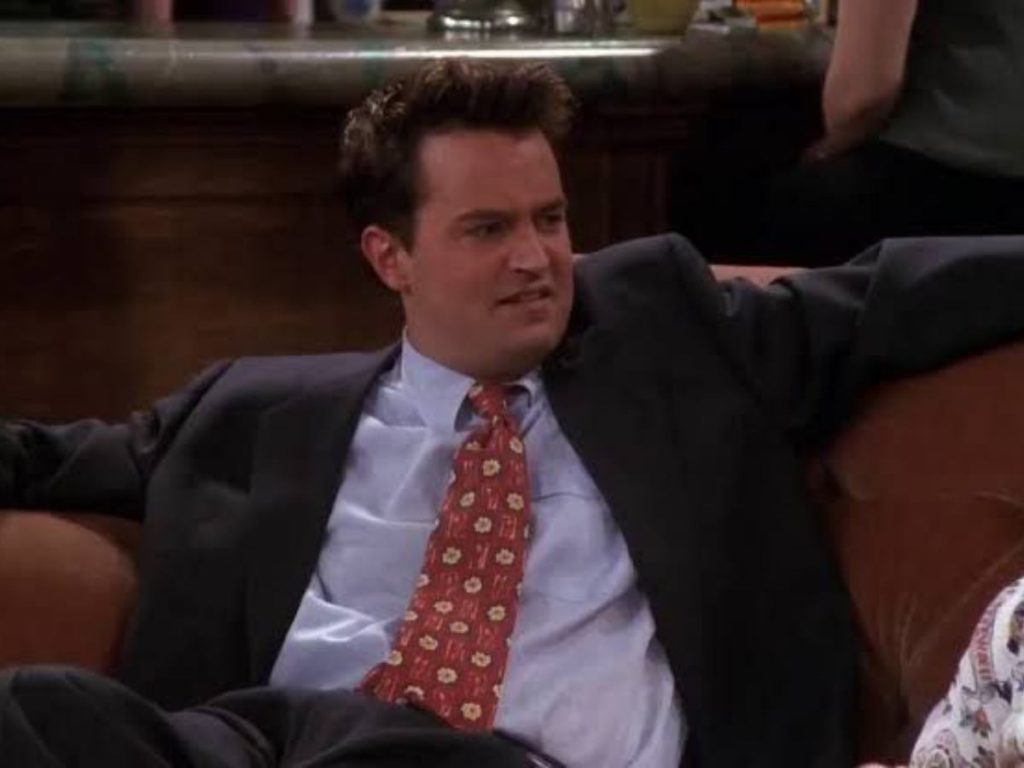 Chandler has struggled to make the whipping sound, which has turned out to become a sound that millions of fans imitate. Joey tells him that is not the right sound and makes the right sound. Though Chandler tries to do his best he still fails. He still continues with his "Wah Pah!". That's when Joey remarks that Chandler can't do anything right.
8. Chandler Going Crazy Dancing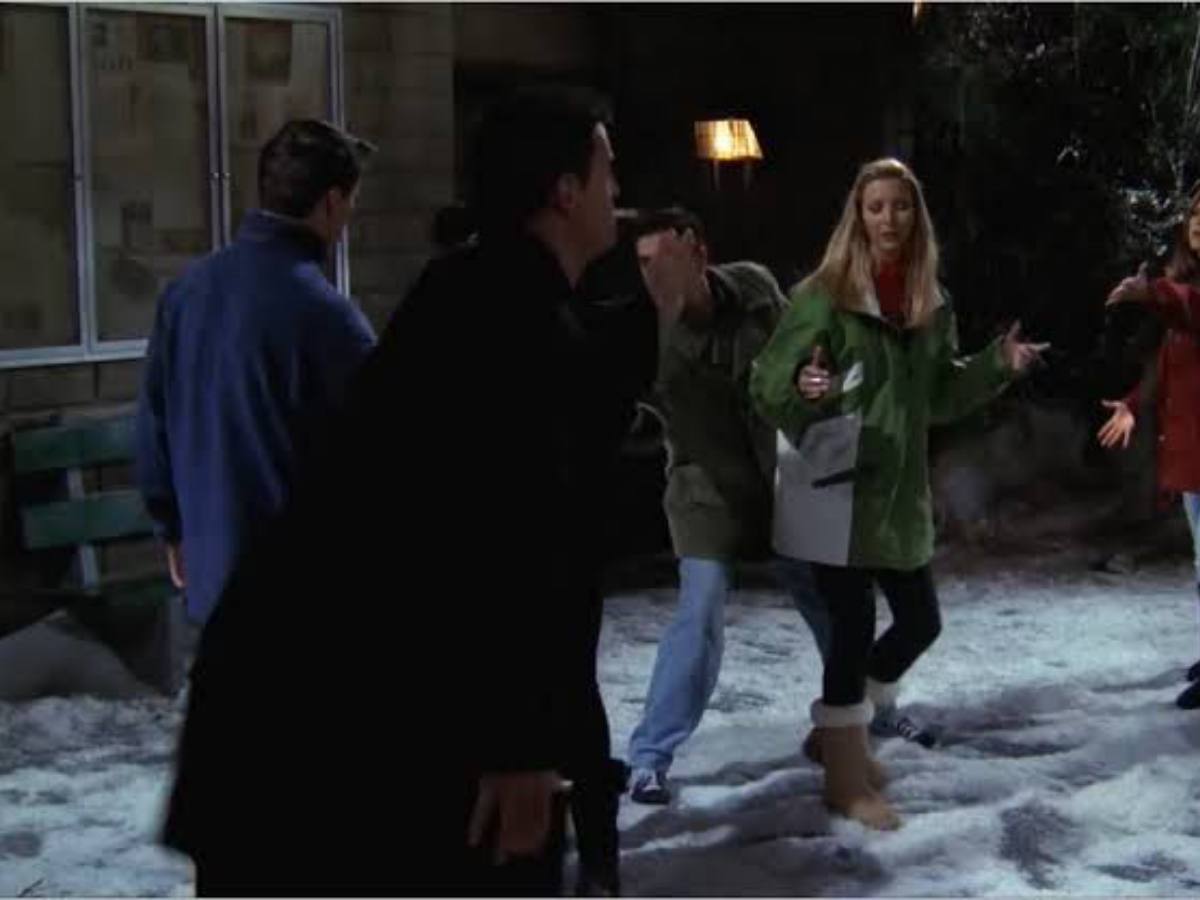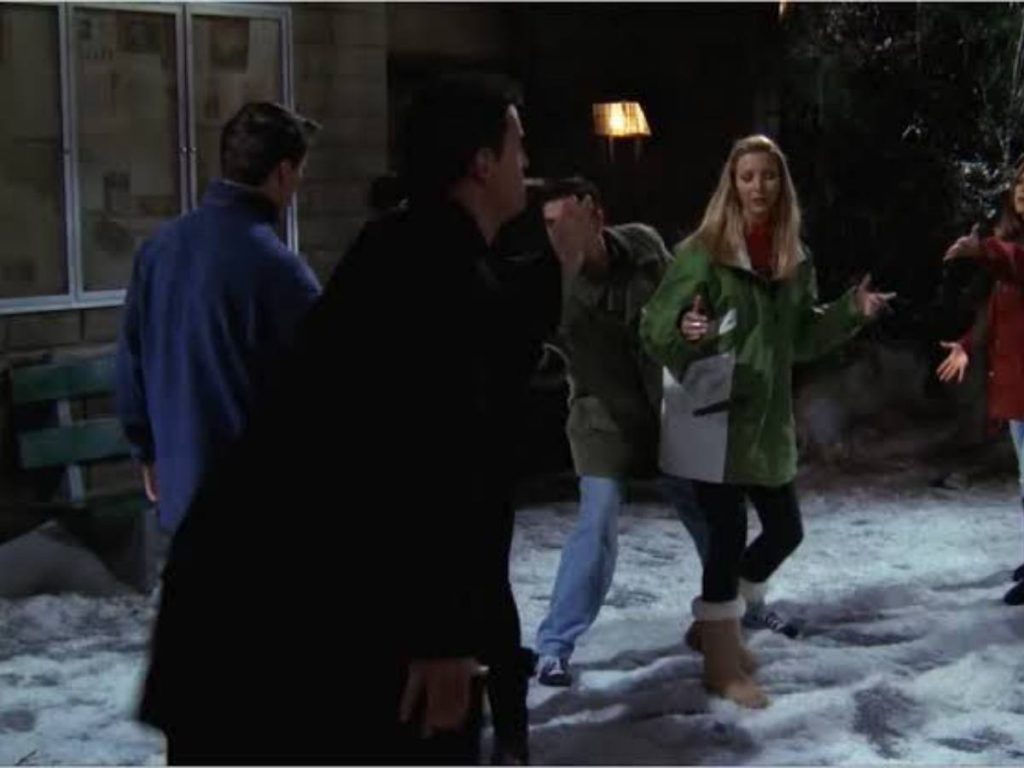 While Ross and Rachel, argue on the ski trip, amidst all the chaos, one can see, Chandler trying to distract them with his crazy little dance. The young man with his loose steps and cigarettes in his mouth was a comic relief to many amidst all the tension.
9. "Parachute Is A Knapsack"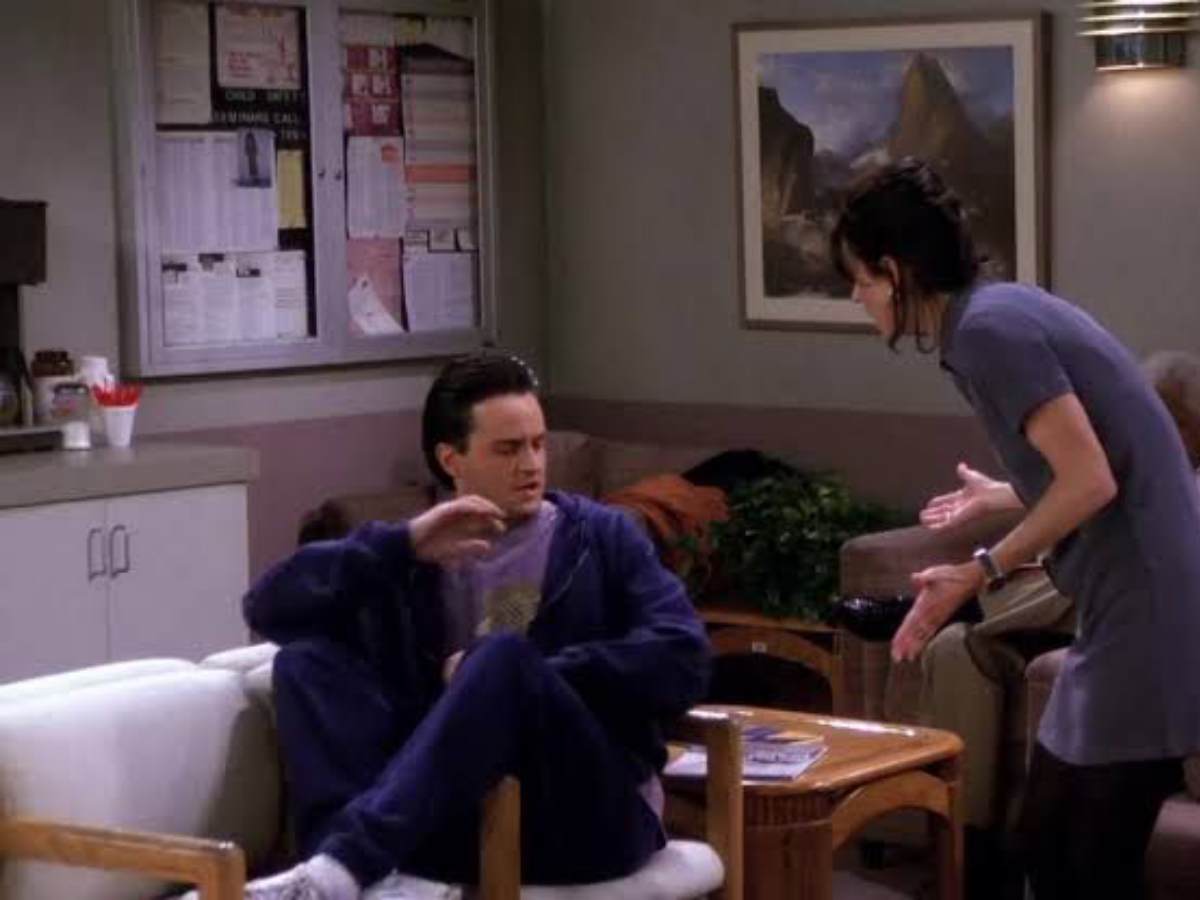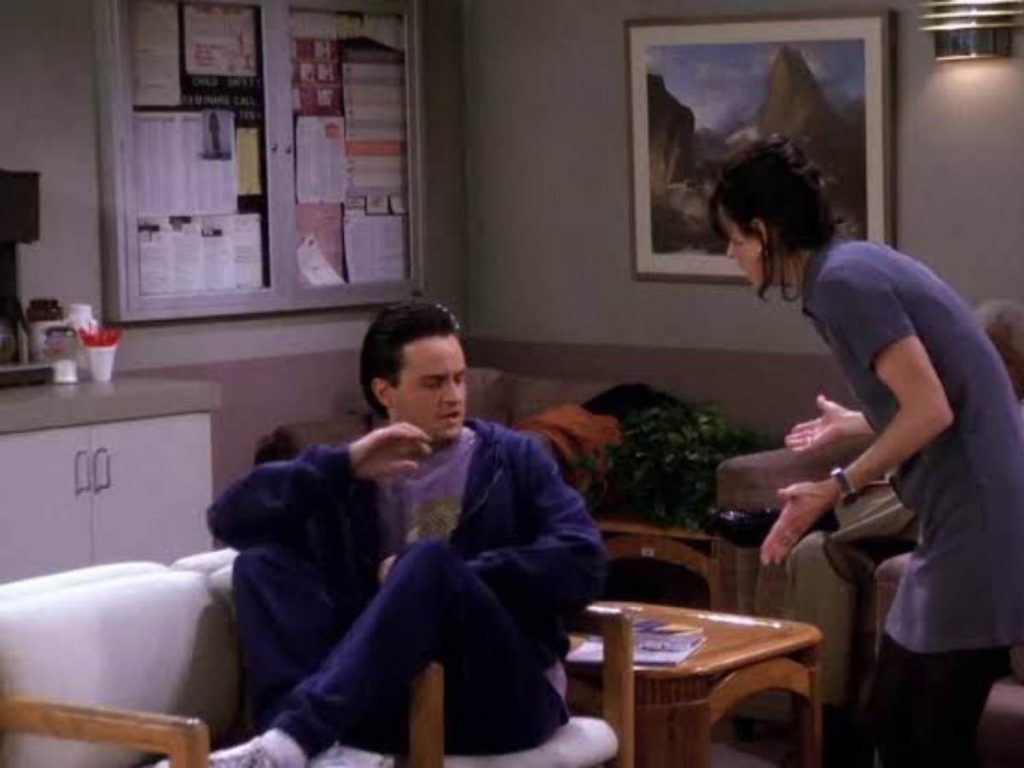 A foreshadowing of the future Mondler relationship, Chandler promises to marry Monica if he is still unmarried at 40. The pair were waiting at the hospital for Carol to give birth. However, Monica feels that it implied that there is something about her that makes her "fundamentally unmarriable". To escape angry Monica, Chandler shouts out "Dear God! This parachute is a knapsack".
10. Miss Chanandler Bong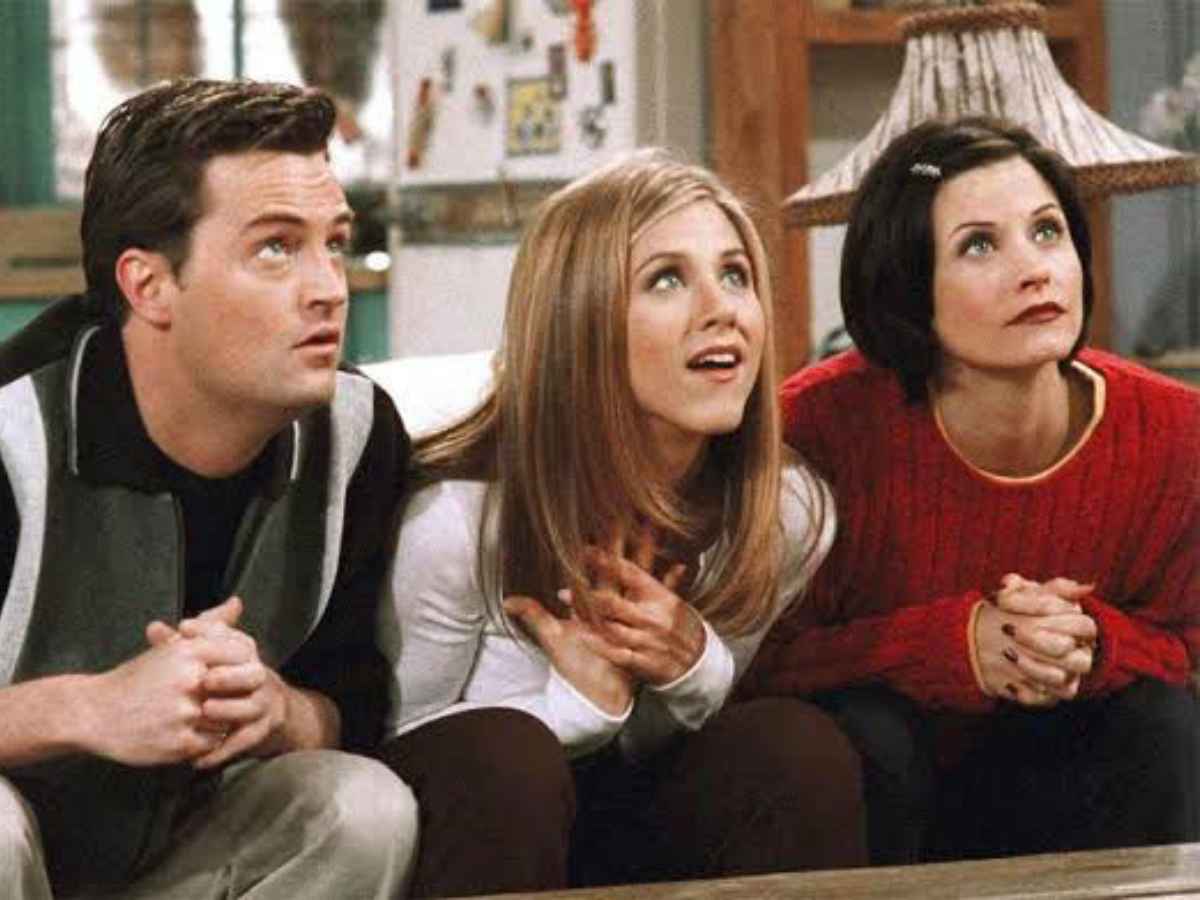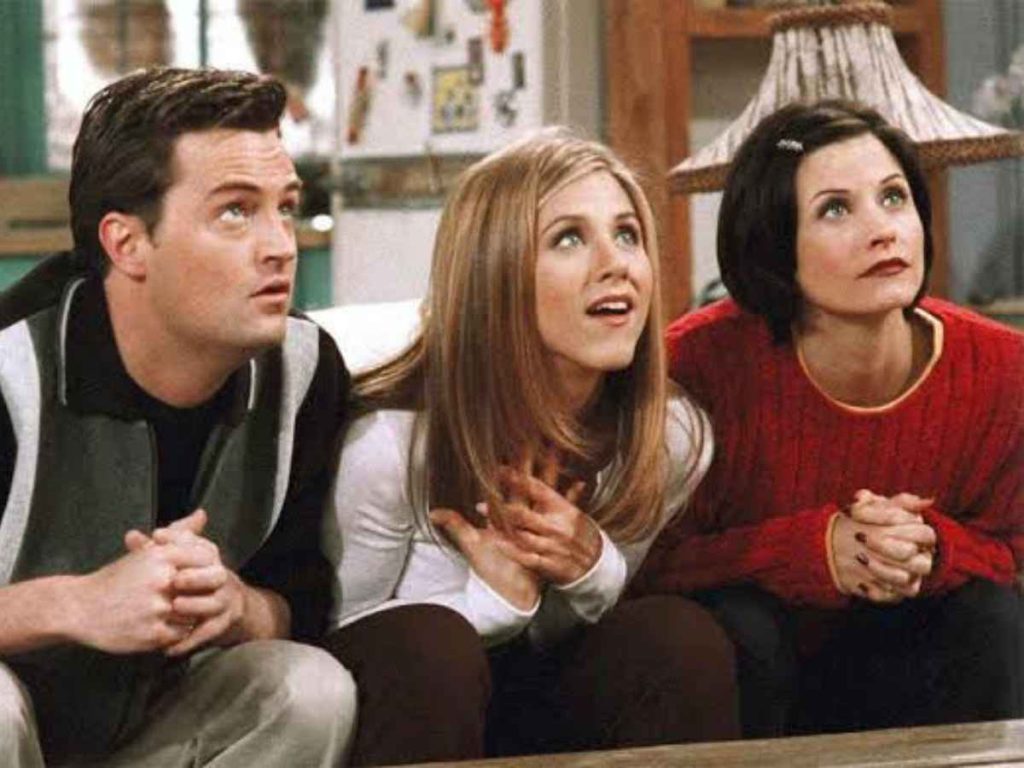 Rachel and Monica have teamed up against Joey and Chandler to play the game of who knows friends better. With Ross as the quiz master, he asks the ladies, what name appears on the address label as the TV guy comes to Joey and Chandler's apartment. Though Rachel gives the wrong answer, Chandler proudly says his name out loud, "Actually It's Miss Chanandler Bong".
You Might Also Like To Read: "That Was A Mistake": 'Friends' Director Regrets Using Wrong Pronouns For Chandler's Trans Parent