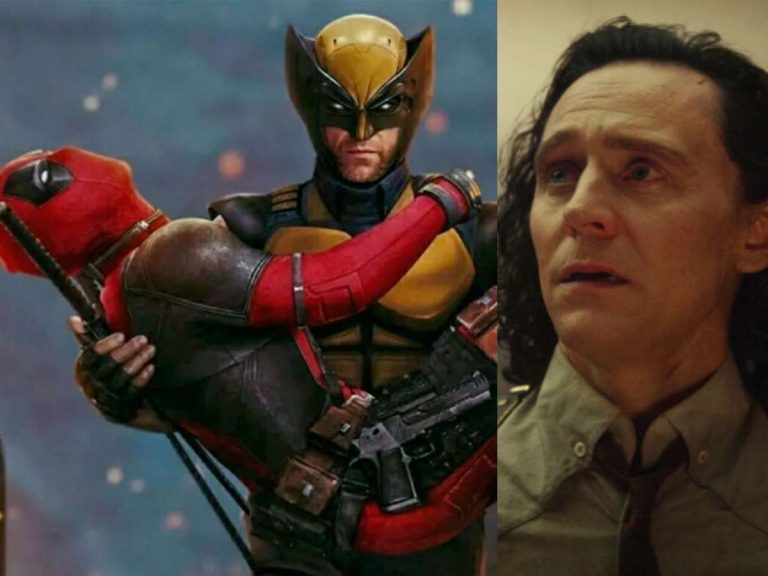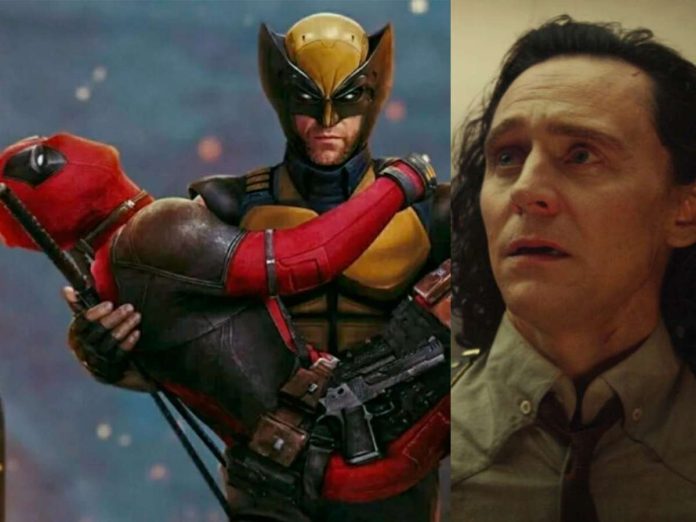 Just after hitting a few icebergs, the Marvel Cinematic Universe might finally be on track. The Marvel boss has an exciting line-up of films and TV shows including 'Deadpool 3', 'Loki season 2', 'Avengers: Kang Dynasty', and 'Secret Wars'. However due to the ongoing WGA strike, many Marvel projects have been pushed back, yet 'Loki 2' and 'Deadpool 3' are two of the most anticipated projects.
Watching Marvel films and TV show feels a lot like Easter hunting, as it required keen eyes to find all the hidden Easter Eggs. And now it's possible that Deadpool might make a bit of a crossover with Loki's storyline. Fans are implying that a statement from Hugh Jackman confirms the rumor, but really there are even more little Easter eggs that imply the TVA will continue to show up in the Multiverse Saga. 
Read also: Loki: Show Writer Says Season 2 Will Be More Exciting And Mind Blowing
Will Deadpool 3 Crossover With Season 2 Of Loki?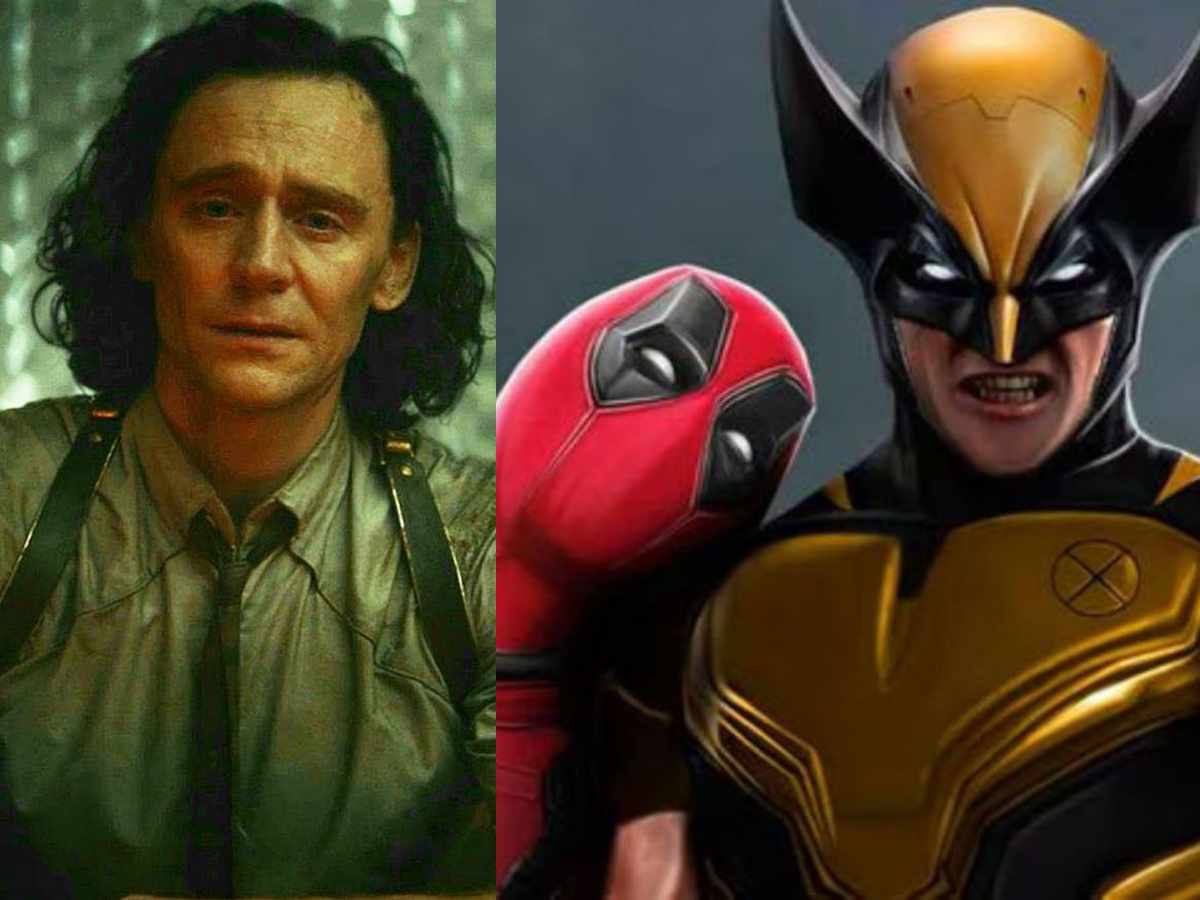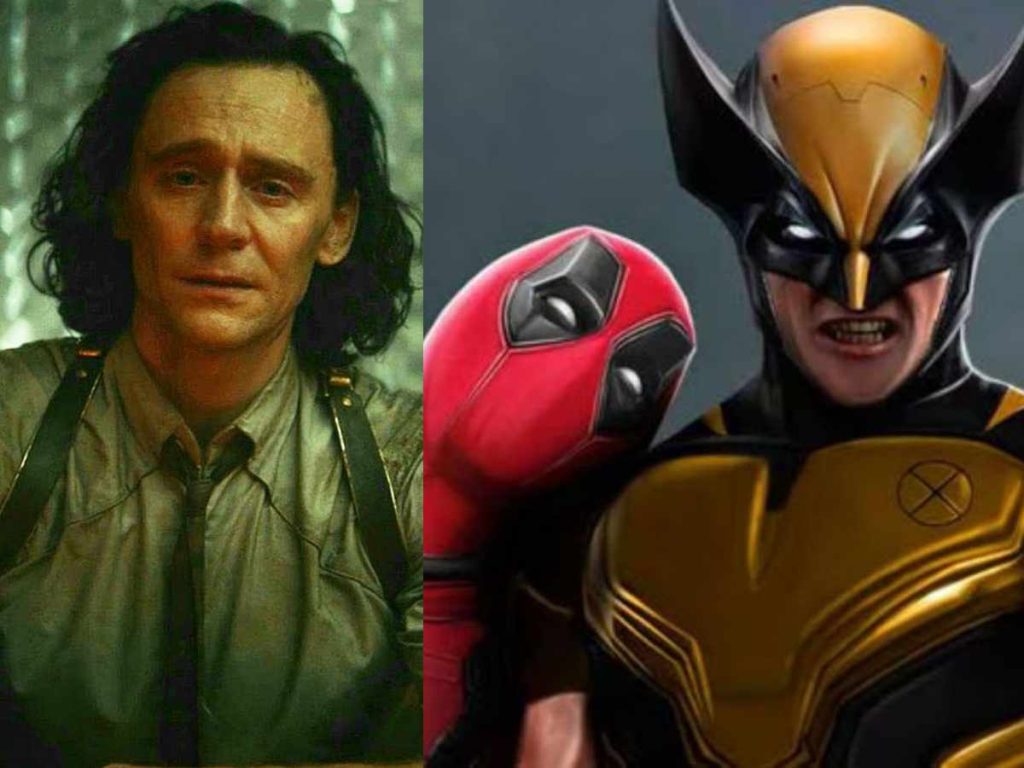 If the rumors are true, then the entire Marvel fandom will lose their mind if 'Deadpool 3' plans a crossover with Loki's season 2. At the end of 'Deadpool 2', Wade Wilson stole Cable's time-traveling watch which might be the very reason for him getting into trouble with TVA even though it seems far out of the realm of possibility.
In fact, 'Deadpool' has already done enough messing around in the sacred timeline to warrant being held up by the TVA. There is a possibility that  'Deadpool 3' might even start with Deadpool's arrest.
Loki season two is expected to premiere sometime in the summer and 'Deadpool 3' is planned for 2024 fall. Even if Loki's writers don't intend to add Hugh Jackman and Ryan Reynolds, 'Deadpool 3' might find a way to add Loki.
But now that Deadpool and Wolverine are both officially members of the MCU, there's nothing stopping them from inserting themselves in Loki with a little cooperation. Also, the easter eggs found from Loki season 3 might support the fact that 'Deadpool 3' with a crossover Loki season two is possible. 
In case you missed: Wolverine-Deadpool Crossover Finally Happening? Fans Rejoice As Hugh Jackman And Ryan Reynolds Come Together At The Adam Project Premiere
Loki Season 2 Easter Eggs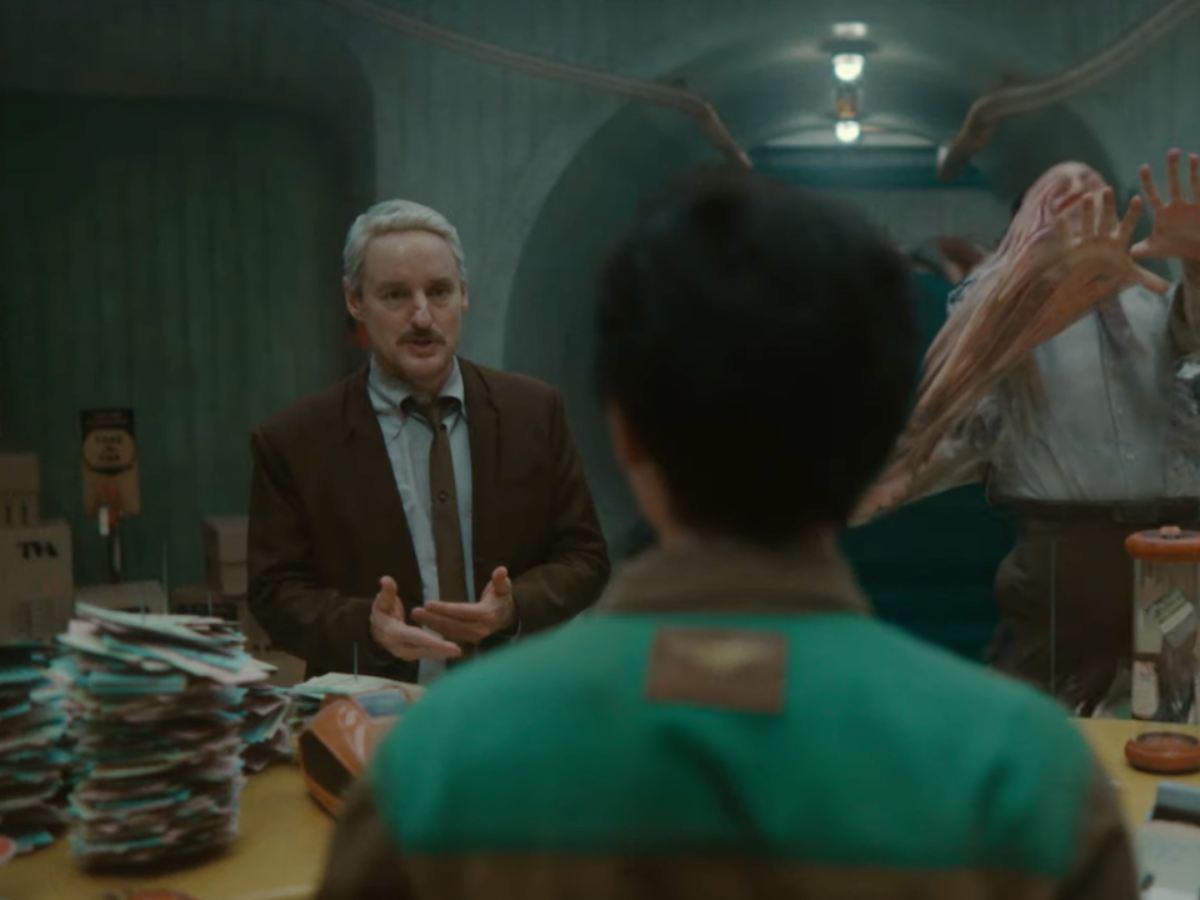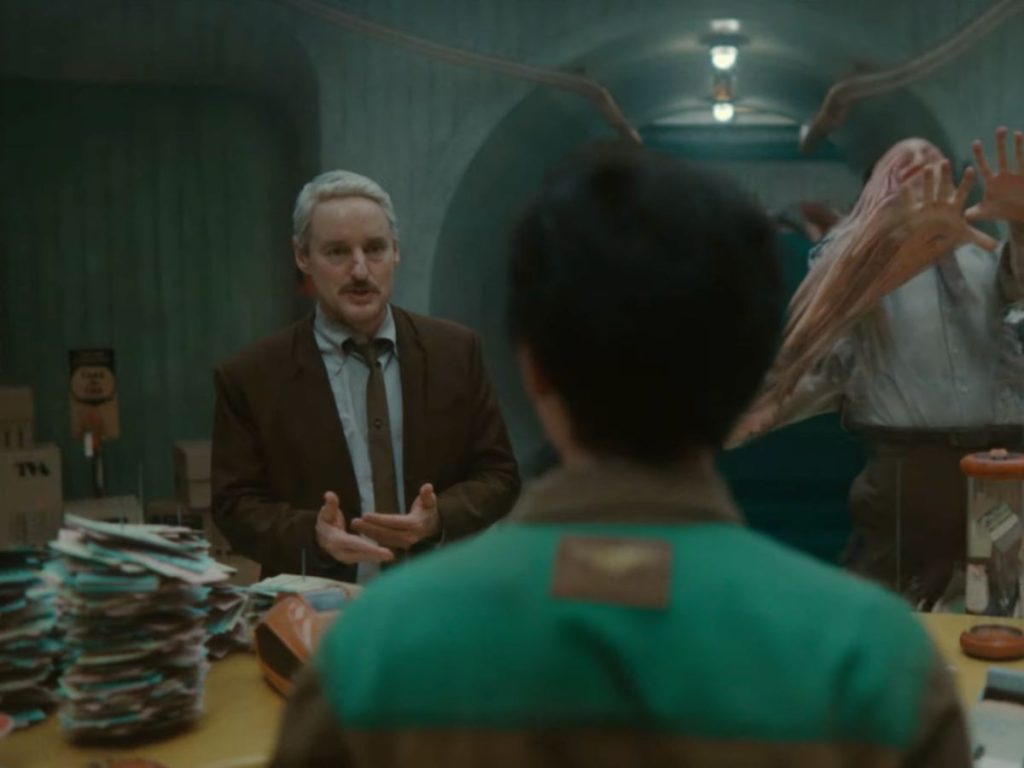 Ever since the first episode of season one, fans have been convinced that the TVA from Loki has been meddling with the timeline of Earth-616. For a split second in episode one, a woman walking in the background of the TVA while Loki is standing there in chains is seen who resembles none other than Peggy Carter.
Fans believed that because Steve Rogers had traveled back in time and stayed in the past at the end of 'Avengers: Endgame'. There is a possibility that TVA abducted his love, Peggy Carter and an entire conflict occurred between the TVA and the time-traveling Captain America. The theories got even weirder once Loki and Sylvie annihilated the sacred timeline and introduced a whole separate TVA into the mix. Some go so far as to say that the TVA will show up to conquer the world in 'Ant-Man and the Wasp: Quantumania'.
Another Easter egg surfaced when some footage from 'Loki' season two showcased Loki and two of his duplicates standing near Mobius, one can see an active motorcycle in the background. Although this theory might not have two wheels to stand on, a lot of fans have started wondering if this is Wolverine's iconic motorcycle standing at the ready. Although there is no such evidence for it. 
You would also like to read: Loki Season 2: Kevin Feige Surprises Marvel Fans With Exciting Update About The Series