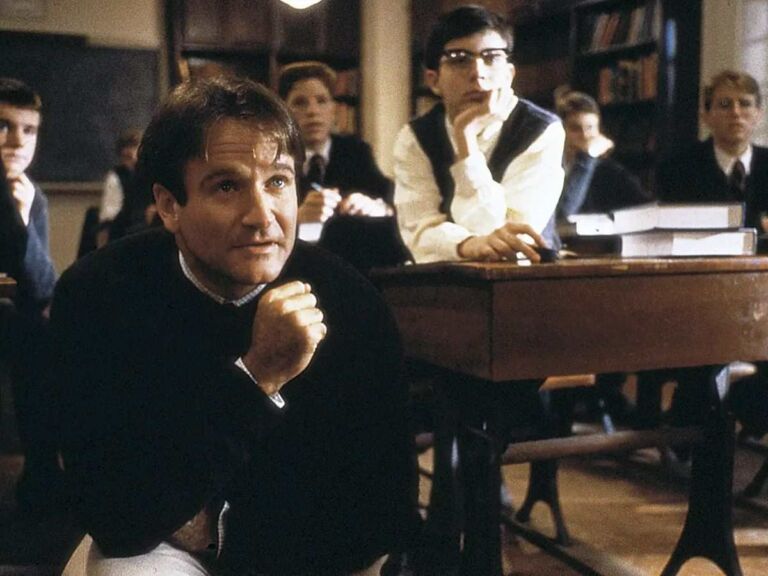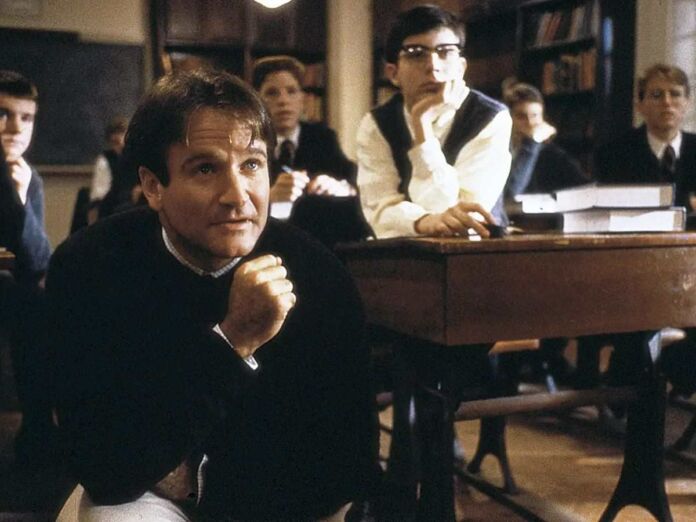 As devout followers of 'Dead Poets Society,' we've been seizing every day since the mantra of living was handed to us. Directed by Peter Weir, 'Dead Poets Society' follows boys' lives at a prep school changed by an unconventional educator, Mr. Keating (Robin William), who calls his students to find something bigger than themselves and make the best of their lives.
It's been 34 years since Mr. Keating asked a group of boys to sound their "barbaric yawp." These men in training undergo a seismic transformation through art as Mr. Keating nurtures them to find their real call. Even when the credits roll, you leave the move knowing the lessons in life and academia will echo for eternity. What is the nostalgic connection people share with this movie? Keep reading to discover why 'Dead Poets Society' is still relevant.
Related: 'Women Talking': How Does Sarah Polley's Oscar-Winning Film Talk About Faith And Mercy
'Dead Poets Society' Is A Story Of Academic Rigidity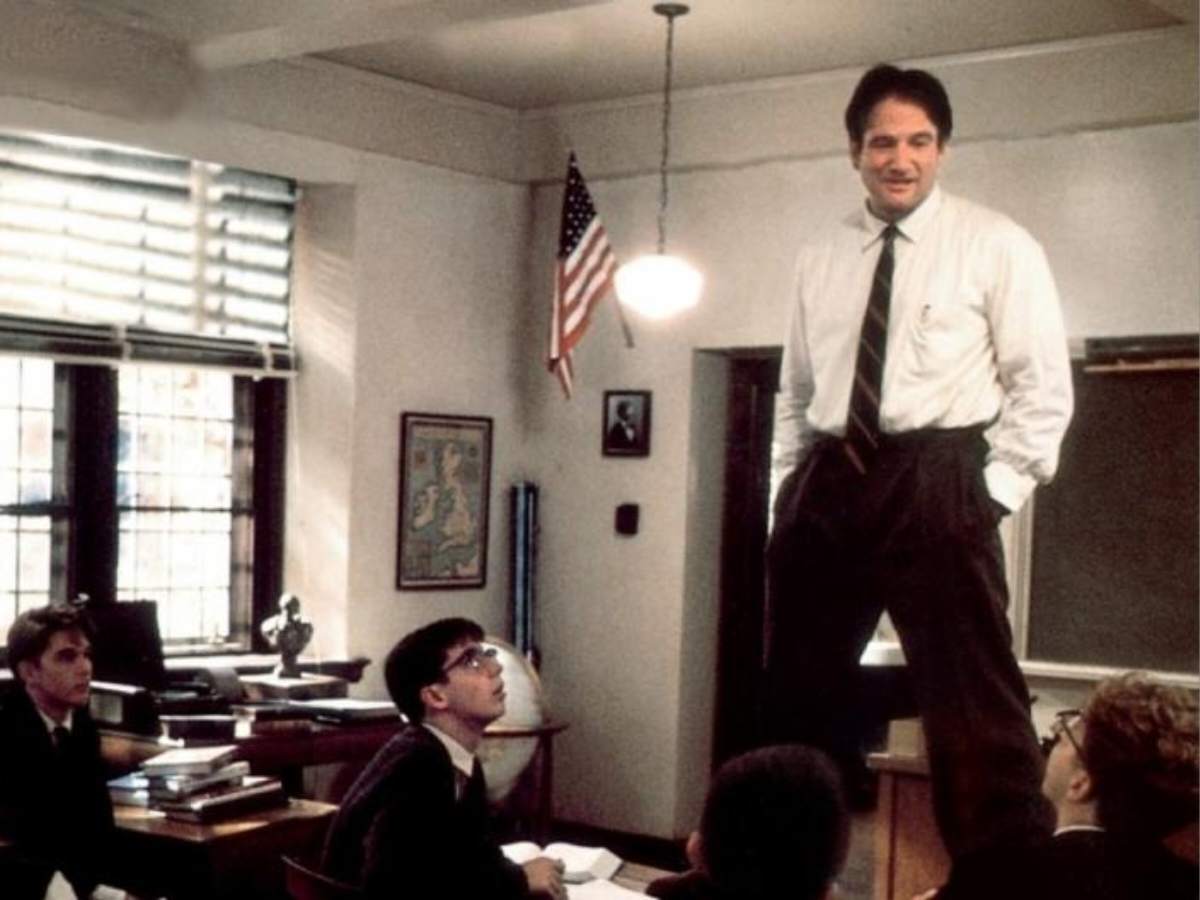 'Dead Poets Society,' directed by Peter Weir, is a timeless classic. Set in 1959 at the fictional Wellton Academy, a prestigious boarding school with a high reputation for producing merit valedictorians. However, it soon becomes clear that it is a rigorous institution of education focusing on textual assignments with novelty in ideas chained in bondage.
We move across the halls of Wellton through the eyes of Todd Anderson (Ethan Hawke), a freshman. Todd and his friends Neil, Knox, Meeks, Charlie, Cameron, and Pitts form the story's focal point. All of them, on the surface, are the perfect poster boys. They faithfully embody the Wellton Academy values. However, each of them has a cross to bear.
Soon, the fortune appears to be a dear friend to these students when the replacement English teacher Mr. John Keating (Robin Williams), enters their life. To their bewilderment, Mr. Keating, or 'The Captain,' is not their typical teacher. Mr. Keating takes the lessons out of the class, literally and figuratively, blending undeniable truths of life with a bit of Shakespeare and Whitman. However, his unorthodox methods earn the wrath of Headmaster Nolan (Norman Lloyd).
In Case You Missed: 'Aftersun': How Does Paul Mescal Starrer Film Explore Father-Daughter Relationship? 'Aftersun': How Does Paul Mescal Starrer Film Explore Father-Daughter Relationship?
The Classic Film Is An Ode To All Dreamers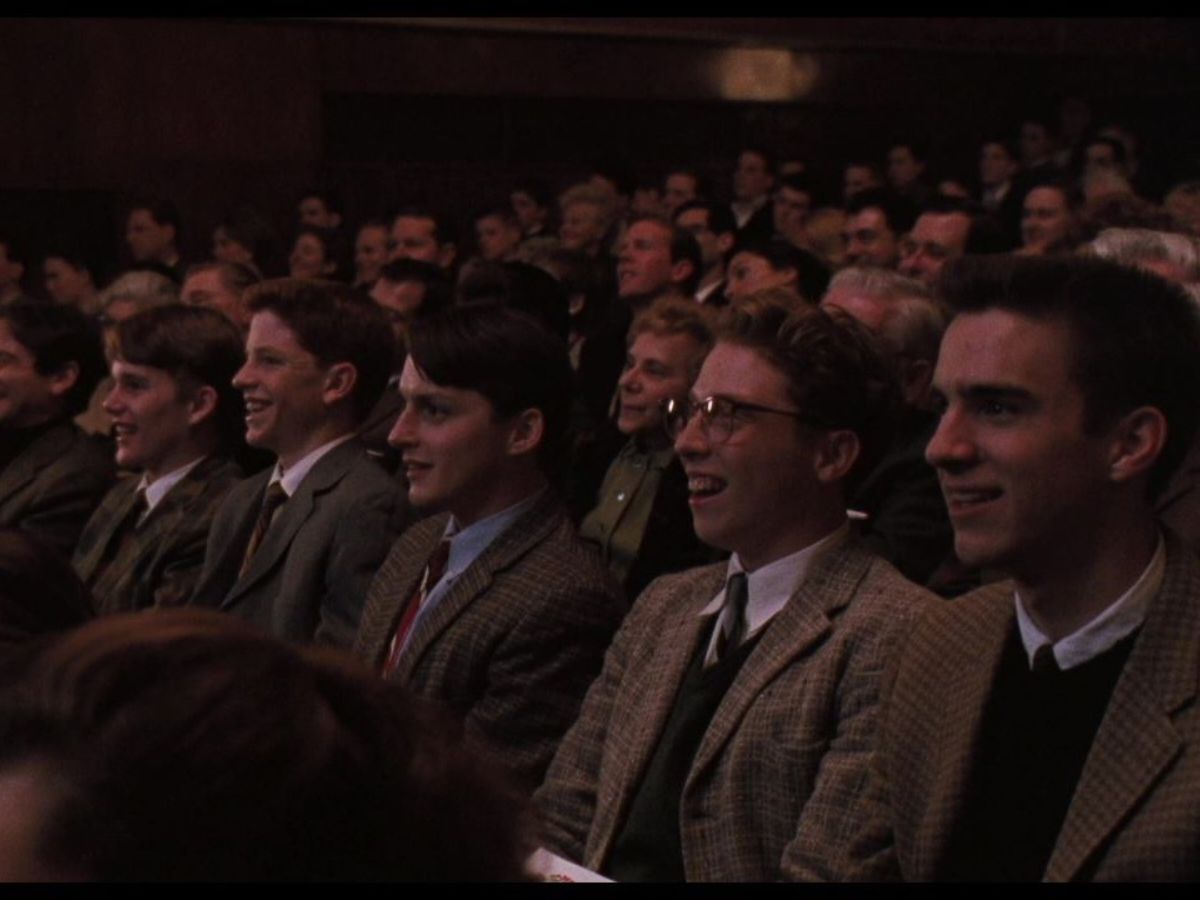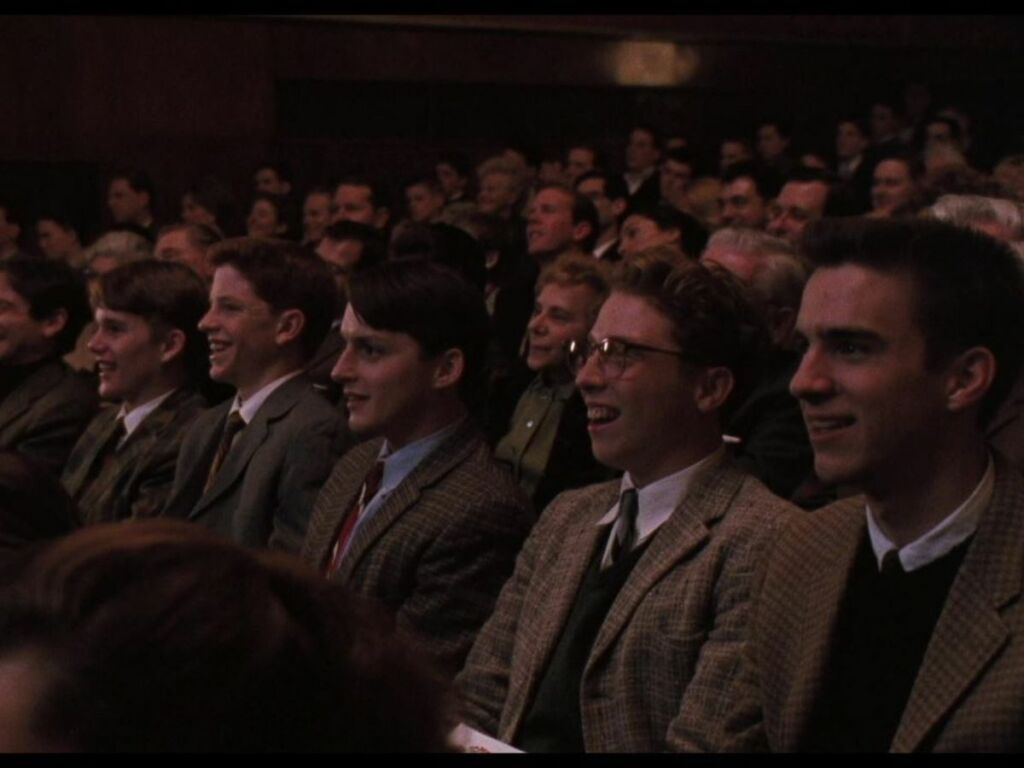 Despite our passionate feelings, the world is hell-bent on convincing us otherwise. We are made to feel our tremendous hopes and aspirations account for nothing. Our mission to heal hearts with art and creative pursuits is instantly laughed at. People balk at dreamers for seeing things differently. Often, this multitude of nay-sayers instills us with so much doubt we walk away from our lane. Ultimately, we join them on the other side and become an assembly line product.
'Dead Poets Society' is about how a teacher inspires students to find strength in their dreams and take the less traveled road. Mr. Keating's message to his students is simple – that life is too short of accomplishing all the goals men intended. Hence he passionately urges his students to seize the moment (carpe diem). He becomes popular among his students as his classes provide a much-needed respite from the suffocating pull of academic clergy. Robin Williams' Keating is an amalgamation of many teachers who have touched our lives with a single word of kindness.
'Dead Poets Society' is also a tale of failure and redemption. Keating thinks he failed as a teacher when one of his students met a tragic end. As he enters the class one last time to collect his belongings, a handful of Keating faithful finally rise to their desks and boldly salute their beloved teacher with 'O Captain! My Captain!'
Mr. Keating's joy knows no bounds as he leaves with the knowledge that his teaching has impacted their lives. Satisfied, he thanks them for the perfect farewell and leaves.it is a glorious celebration of daring, dreaming, and not kneeling before set traditions and fervent a plea to find your verse in life.
You Might Also Like To Read: How Robin Williams Came Up With His Iconic 'Good Will Hunting' Line