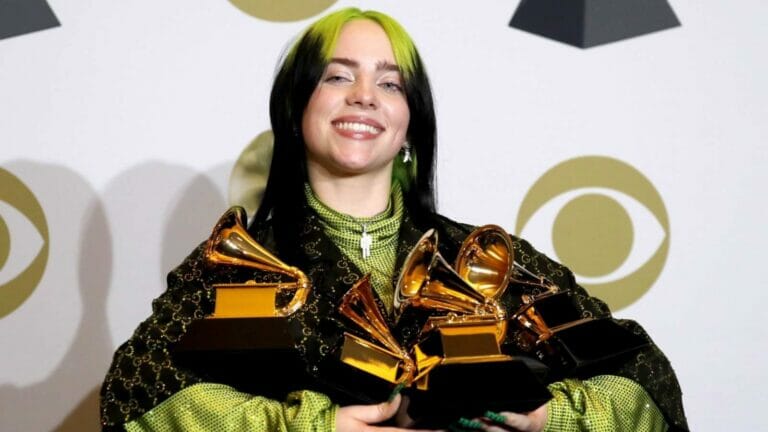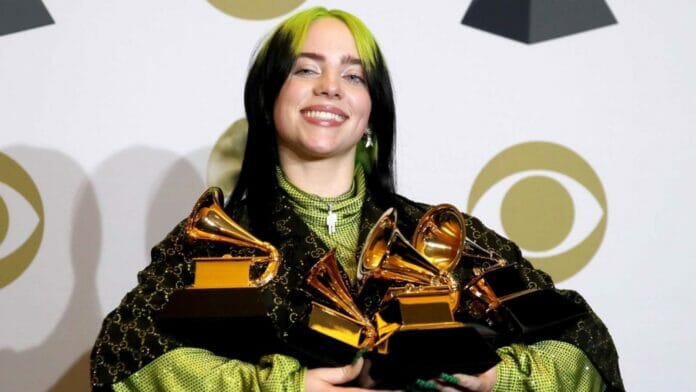 Billie Eilish, an American singer-songwriter, has received 64 awards and 163 nominations during her career. That's a huge number compared to her seven industry years. However, her work mic speaks louder as she is at the peak of her career. The songstress gained fame and prominence when she was mere 14 years old. It is tough to navigate and survive in this volatile industry, but she had her sibling Finneas O'Connell by her side. In 2016, she released "Ocean Eyes".
It was a signature Billie release with her piercing lyrics and synths accompanied. Since then, she has become a tour de force in the industry winning Grammy Awards, Academy Awards for her invincible music helping the young teens. She has been a strong advocate of mental health due to her own battle with it. But, she has used music to heal herself and her listeners. In 2021, she released her new album 'Happier Than Ever'. It topped the Billboard 200 list making it her second album to debut at No.1 position. While she is working on her third studio album, let's take a look at her net worth and life.

Related: "It's A Disgrace": Billie Eilish Says She Started Watching Adult Movies When She Was 11
The Net Worth Of Billie Eilish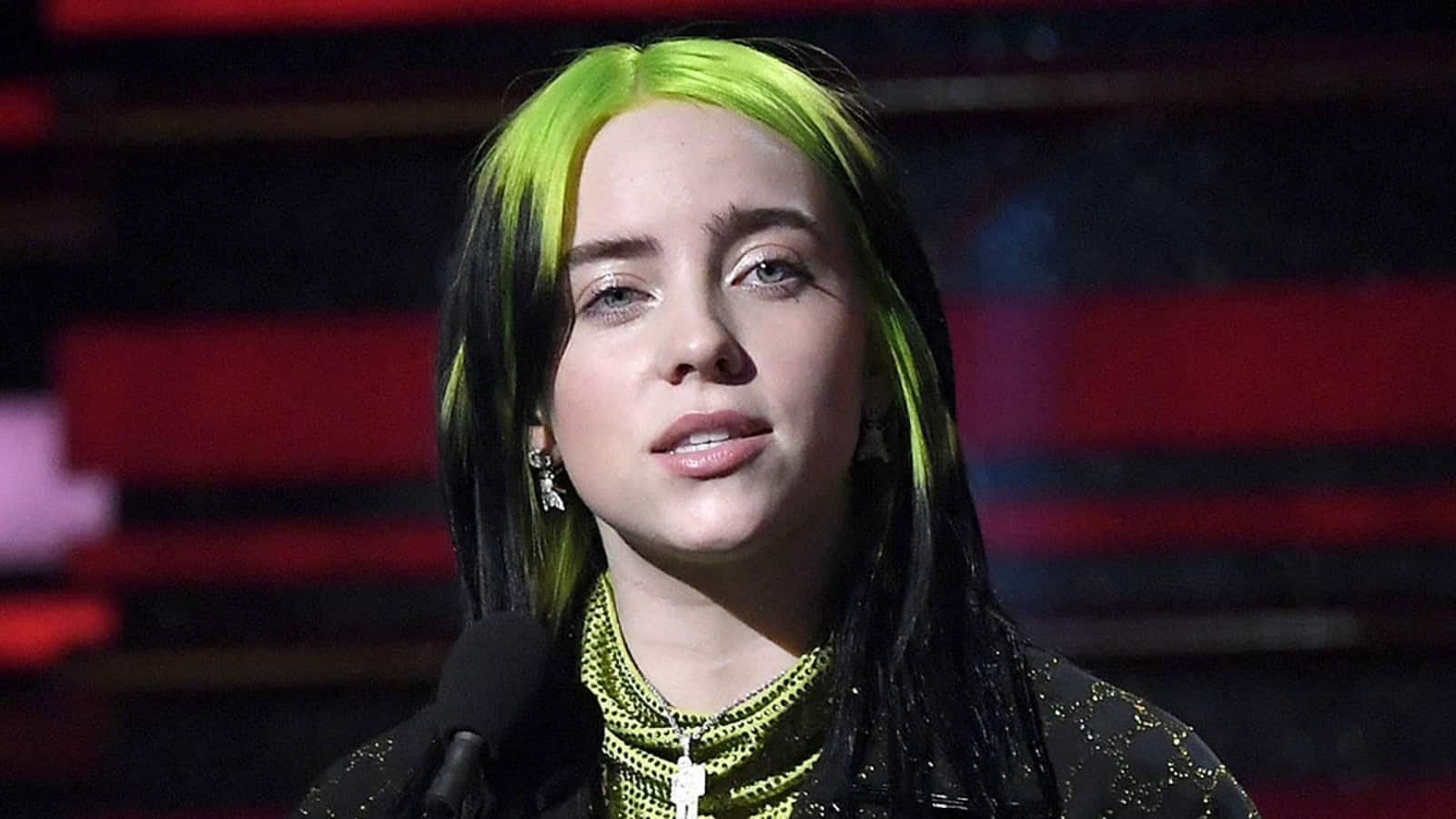 With all the ongoings, Music, and awards, Billie Eilish's net worth stands at $30 Million. With so many awards and nominations, wealth comes in handy. So is the case of Billie Eilish, who singlehandedly earned $25 from the Apple documentary. Her Fame came to existence with the song Bad Guy, which topped the chart of Billboard Hot 100. In 2020 she became the first woman to sweep away four major Grammy Awards, which nobody accomplished in the last 40 years.
In Case You Missed: Why Did Billie Eilish Sleep In Her Parents' Bed Till She Was 11-Years-Old?
Early Life And Career Of Billie Eilish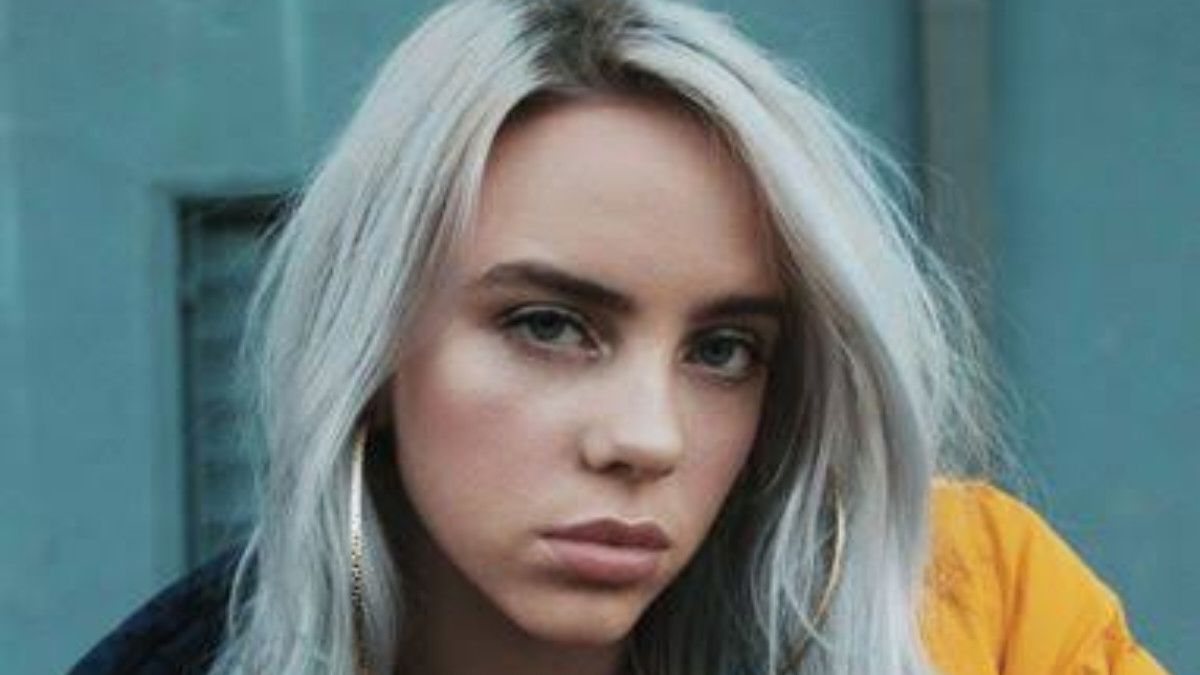 Billie Eilish did not have a regular childhood. She was born on December 18th, 2001 in California, in Los Angeles to Maggie Baird and Patrick O'Connell. Both of her parents were involved in performing arts. So, inevitably, she and her brother, Finneas O'Connell were exposed to music from a very young age. The siblings had subscribed to homeschooling. Billie and Finneas became collaborators from a young age. He used to produce and compose, while Eilish used to bleed lyrics.
In 2016, the two released their breakthrough track 'Ocean Eyes' on SoundCloud. The song became a smashing hit earning them wide recognition. At the time, Billie was only 16 years old, but she was benedict with the gift of lyricism. That year, the duo signed a deal with Apple Music. After the monstrous success of the first single, they arrived with another smashing hit 'Six Feet Under'. The song landed her a deal with Interscope Records, which has Camilla Cabello, Lady Gaga, Eminem, and others.
While she was at the pinnacle of stardom, the 'Bad Guy' artist dropped her first EP 'Don't Smile at Me'. It was one of the albums charting in the top 20 of the Billboard 200 list. In 2019, she released her debut album 'When We Fall Asleep, Where Do We Go?'. This was the peak point in her career when her album debuted at the No.1 position on Billboard 200 for three weeks. She swept five awards out of six nominations at the Grammys 2020. The album became the launch pad for her to become a global artist.
Awards Won By Billie Eilish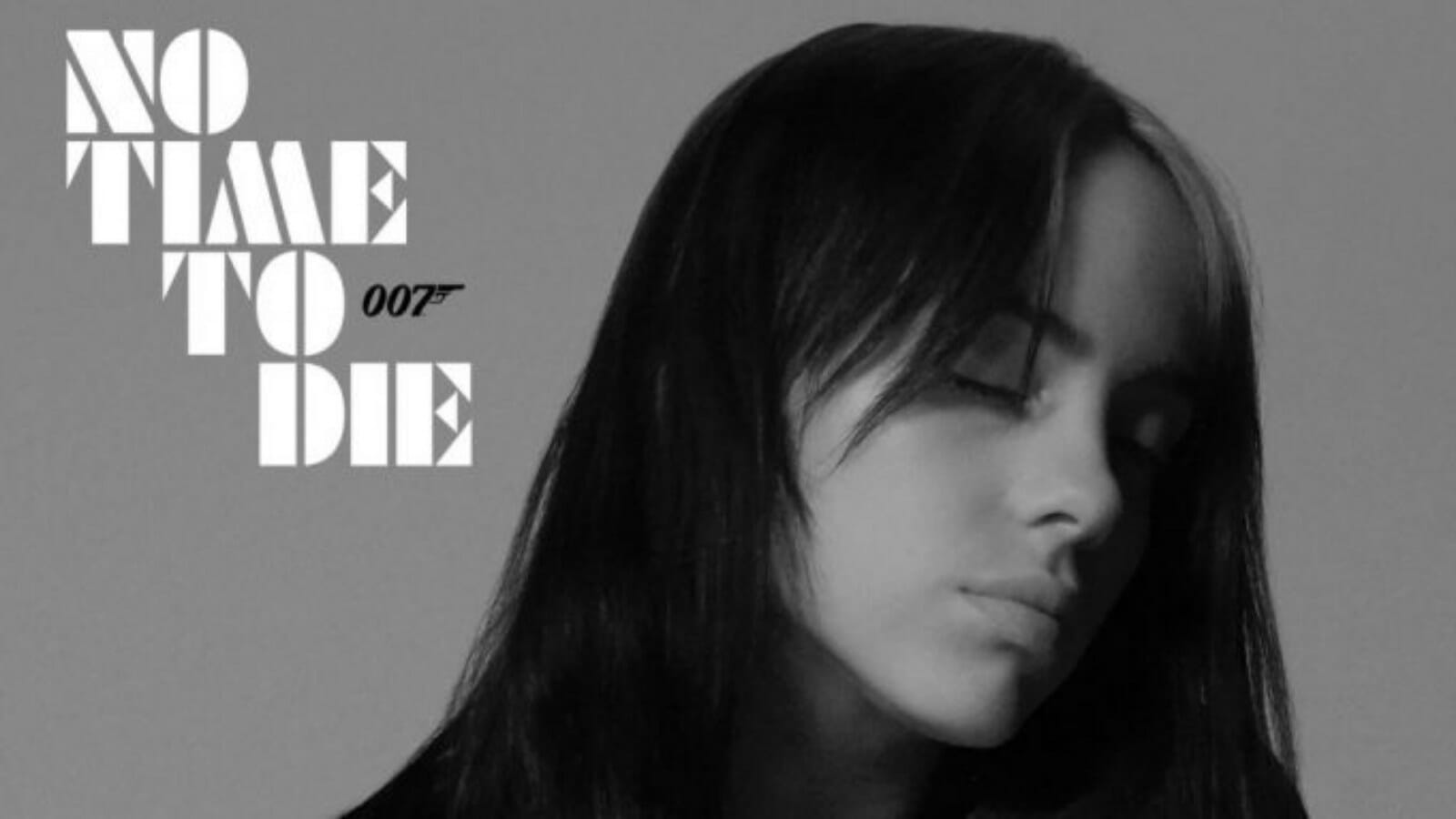 So far, Billie has won awards from Grammy Awards (7), MTV Video Music Awards (5), Billboard Music Award (3), Brit Awards (2), Teen Choice Awards (2), Nickelodeon Kid's Choice Awards (2), Golden Globe Awards (1) and People's Choice Awards (1). She holds two Guinness World Records for Most simultaneous US Hot 100 entries by a female and Youngest female at No.1 on the UK albums chart in 2019.
This year Billie won 8 Awards so far, for her song No Time to Die (2021), which includes Chicago Indie Critics Awards (Best Original Song), Critics Association of Central Florida Awards (Best Original Song), Denver Film Critics Society (Best Original Song), Georgia Film Critics Association (Best Original Song), Golden Globes, USA (Best Original Song – Motion Picture), Hawaii Film Critics Society (Best Song), North Carolina Film Critics Association (Best Original Song), and North Dakota Film Society (Best Original Song). Along with this, she has received 20 nominations this year for the song 'Happier than Ever'.
Among the 20 nominations for 2022, Billie has 6 Grammy Awards 2022 nominations for the Happier than Ever song. Billie has won 7 Grammy Awards in her name to date. Which are as follows
2020
Record of the Year for "Bad Guy"

Album of the Year

Song of the Year for "Bad Guy"

Best New Artist

Best Pop Vocal Album.
2021
Record of the Year for "Everything I Wanted"
2. Best song Written for Visual Media for "No Time To Die"
Brand Endorsements Done By Billie Eilish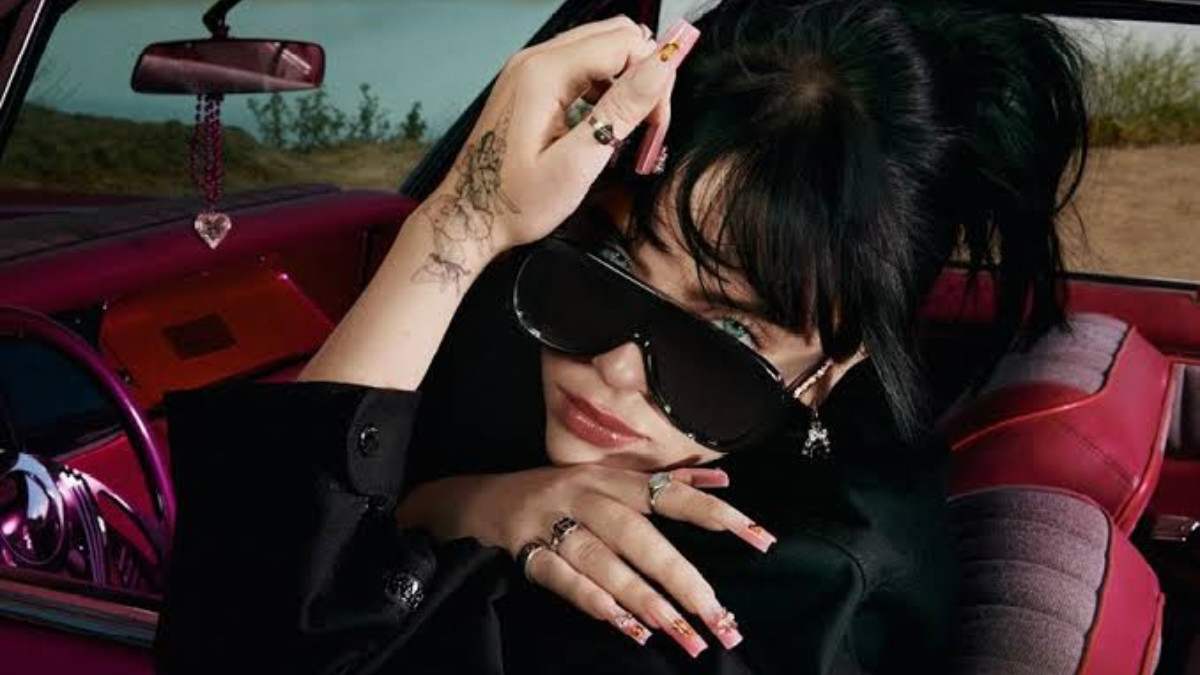 In May 2020, Billie Eilish announced a collaboration with the visionary giant Takashi Murakami. The founder of Kaikai Kiki Co., directed the music video 'You Should See Me In A Crown' from her double platinum album 'When We Fall Asleep, Where Do We Go'. The Uniqlo T-shirts were launched in June 2020. In 2019, she collaborated with Calvin Klein for their 'I Speak My Truth In #MyCalvins' campaign.
She channeled her fashion with this campaign by wearing her signature baggy clothes. During the release of her second studio album, the artist collaborated with Gucci and Alessandro Michele to design the exclusive vinyl cover of 'Happier Than Ever'. They also released Gucci X Billie Eilish nail stickers. In 2022, she again collaborated with Alessandro for Gucci Eyewear.
Philanthropy Work Done By Billie Eilish
The apple doesn't fall far from the orchard! In 2021, during the global pandemic, Billie Eilish joined hands with her mother, Maggie Baird to distribute vegan foods to the homeless. Her mother runs a charity organization 'Support+Feed'. They distributed food to homeless youths via 'My Friend's Place'.
She has also supported Greta Thunberg's noble cause concerning global climate change. She has also gone 'plastic-free' in her concerts.
She collaborated with 'Global Citizen' in 2019 to dole out free tickets to climate activists. Along with Finneas, she is supporting 'The Fender Play Foundation'. Through the organization, they are providing music education to elementary schools across LA along with her hometown Highland Park. In November 2022, she bid her handwritten lyrics at Annie Lennox's charity event. It aimed to eradicate the violence against women and girls.
Personal Life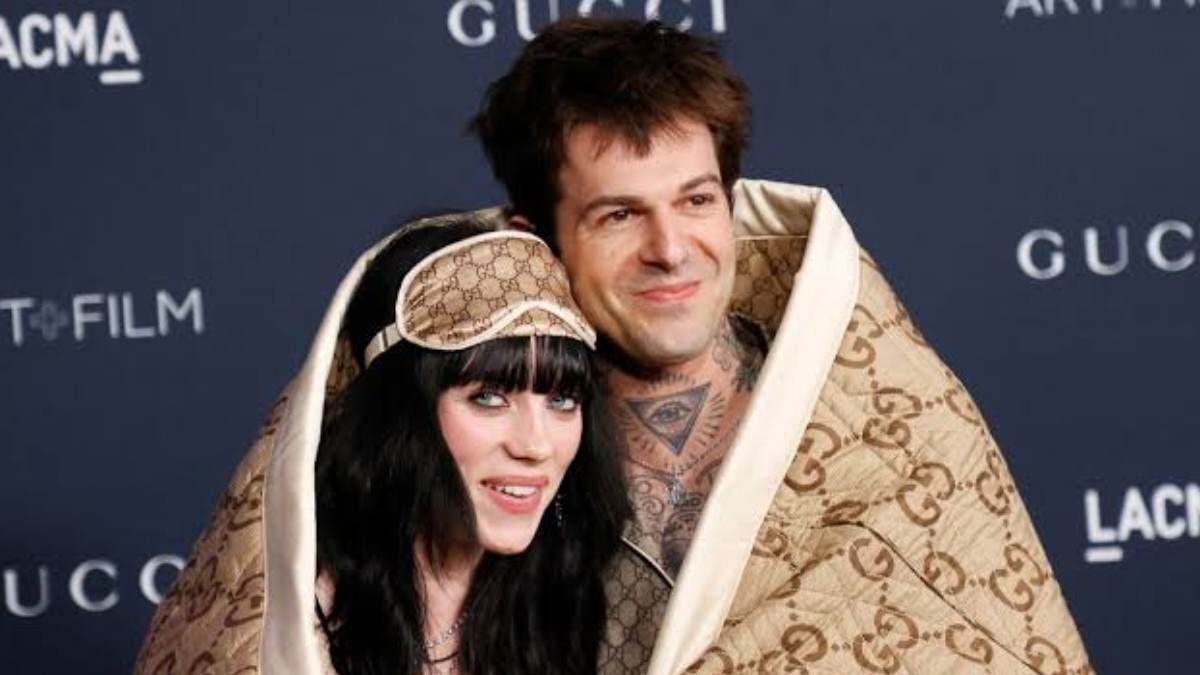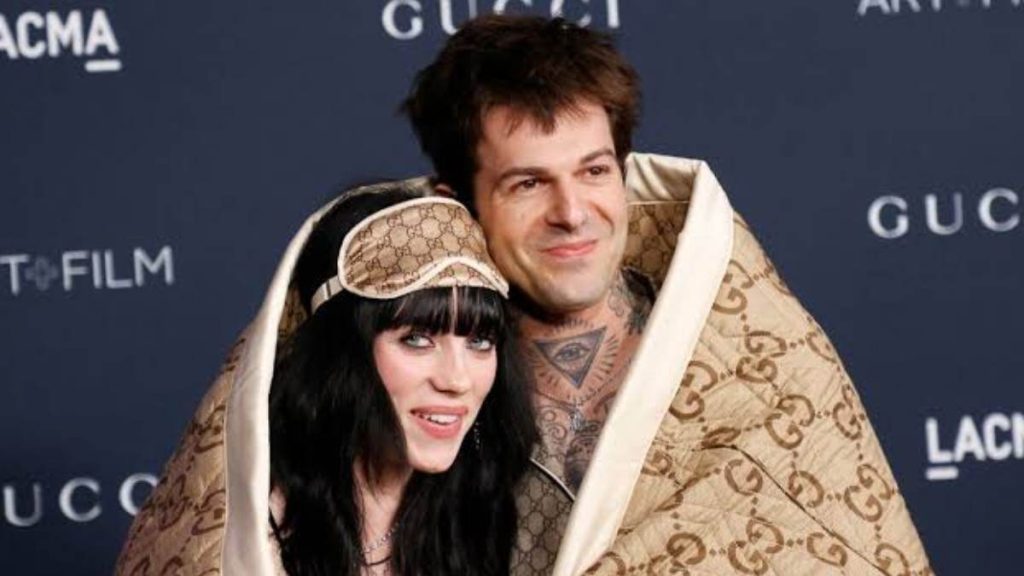 In October 2022, during Halloween, Billie Eilish was spotted with Jesse Rutherford. The two were holding hands at Halloween Horror Night, in Los Angeles. The eagle-eyed netizens joined the pieces of the puzzle together that the two are dating via Instagram stories. But, this was not the first time that the two were spotted together. In 2017, Eilish and Rutherford clicked together when she was 15 years old and Jesse was 26 years old. He is an actor and musician. Jesse is a part of the band 'The Neighborhood'. In 2017, he released his first studio album '&'. Billie and Jesse made their red carpet debut curled up in a Gucci blanket at the LACMA event.
House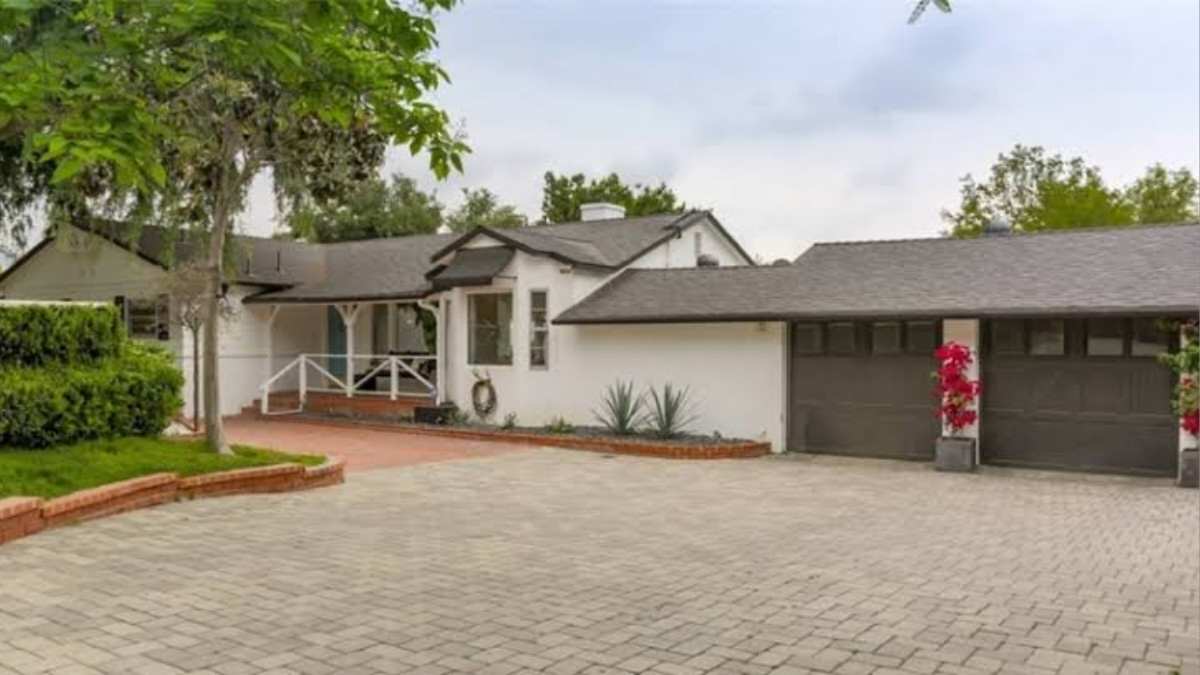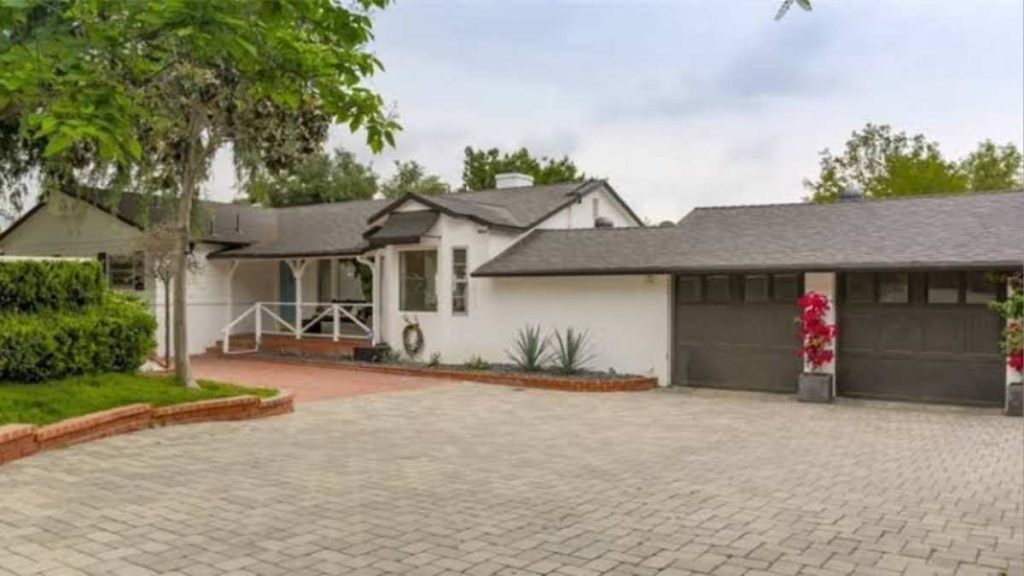 Billie Eilish resides with her parents in her childhood home in Highland Park, Los Angeles at North Avenue 57. Her parents, Maggie Baird and Patrick O'Connell own the house. They paid $240,000 for the two-bedroom house, but it is now valued at $800,000. But, Billie did buy a separate house in Glendale, California in 2019 for $2.3 million. The house belonged to the 'X Factor' alumni Leona Lewis. It is a 2,100 square feet 50s style ranch with a stable, pen, and paddock with a separate guest house.
You May Also Like To Read: Billie Eilish Gets Trolled For "Diminishing" Johnny Depp-Amber Heard Trial In Her New Song