Taylor Swift has not disappointed Swifties with her latest on-road 'Eras Tour' throughout North America! After the Ticketmaster debacle, she is making sure that her fans are getting the best live concert experience of her entire discography. After a spectacular New Jersey concert, the songstress arrived at Soldier Field in Chicago for a three-day concert. During the Saturday concert, Swift celebrated Pride Month, and she was vocal about the ongoing unjust anti-LGBTQIA+ legislation.
The year 2023 has not been very positive for the LGBTQIA+ community. There have been as many as 417 anti-LGBTQIA+ bills introduced in state legislatures. The bills cover education and medical aspects. There has been aggressive campaigning against omitting gender and sexual orientation lessons. It is also limiting gender-affirming health care for transgender youth. Taylor Swift made sure that she was providing a safe space for the community and asked the attendees to vote wisely for the candidates during the impending presidential elections.
Related: Is Taylor Swift Bisexual? What's The 'Gaylor' Conspiracy Theory?
Taylor Swift Gives A Powerful Speech During The Chicago Concert Of The 'Eras Tour'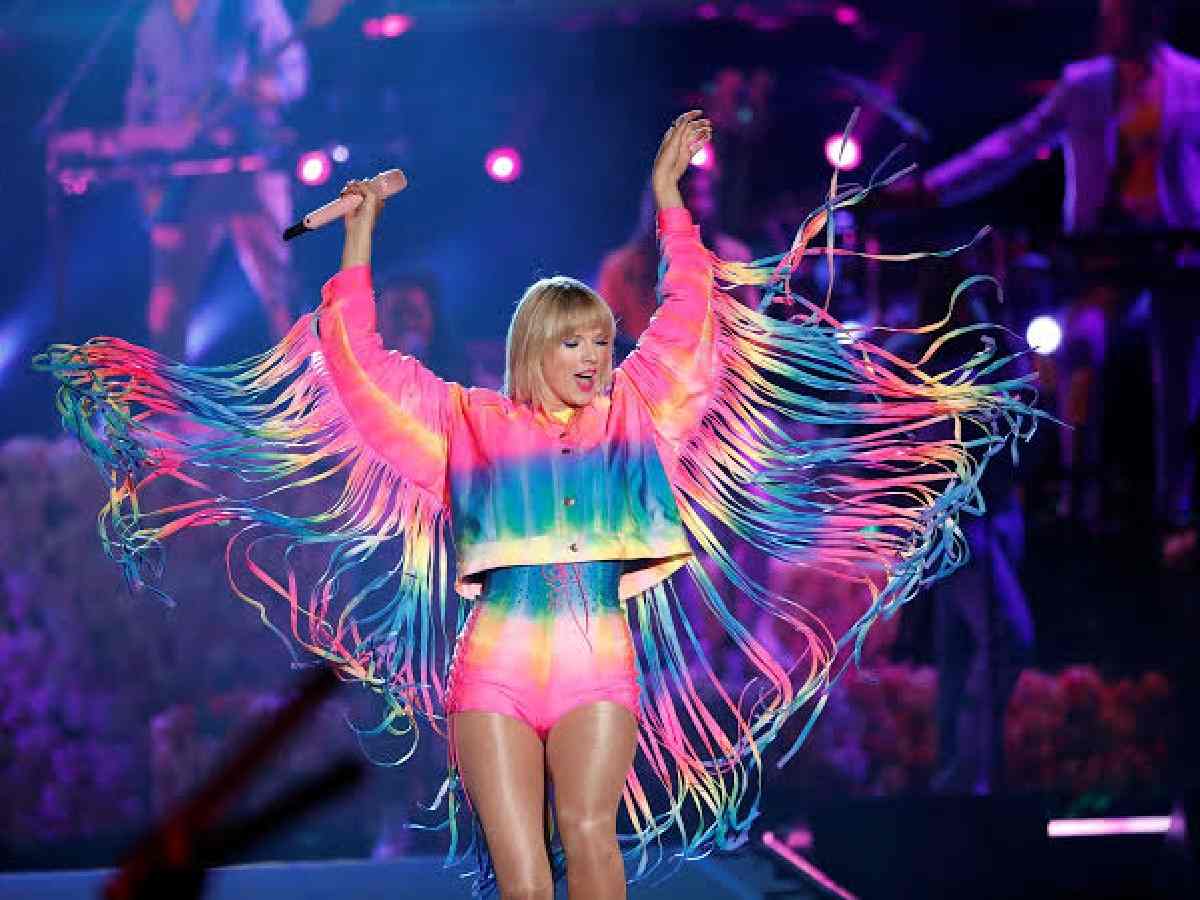 Taylor Swift was loud enough, and we cannot calm down! Swift stopped in Chicago for her latest 'Eras Tour' at Soldier Field. The 'folklore' artist gave a strong message along with a stellar and memorable concert to the Swifties.
🏳️‍🌈| Taylor Swift talking about #PrideMonth

— "Happy pride month everyone! (…) This is a safe space for you, this is a celebratory space for you! I wish that every place was safe and beautiful for people in the LGBTQ community." #ChicagoTSTheErasTour

— Taylor Swift News (@TSwiftNZ) June 3, 2023
She celebrated Pride Month with a moving and strong speech for the LGBTQIA+ individuals in the crowd. After the performance of her pro-LGBTQIA+ song 'You Need To Calm Down' from the 2019 album 'Lover,' she addressed the audience.
Taylor Swift said, "You guys are screaming those lyrics in such solidarity, in such support of one another, in such encouraging, beautiful, acceptance and peace and safety. I wish that every place was safe and beautiful for people in the LGBTQ community."
In Case You Missed: Drag Star Heklina'S Memorial To Take Place In Open, Will Require Closure Of A Portion Of San Francisco's Castro Street
The Artist Addressed The Anti-LGBTQIA+ Legislation In The USA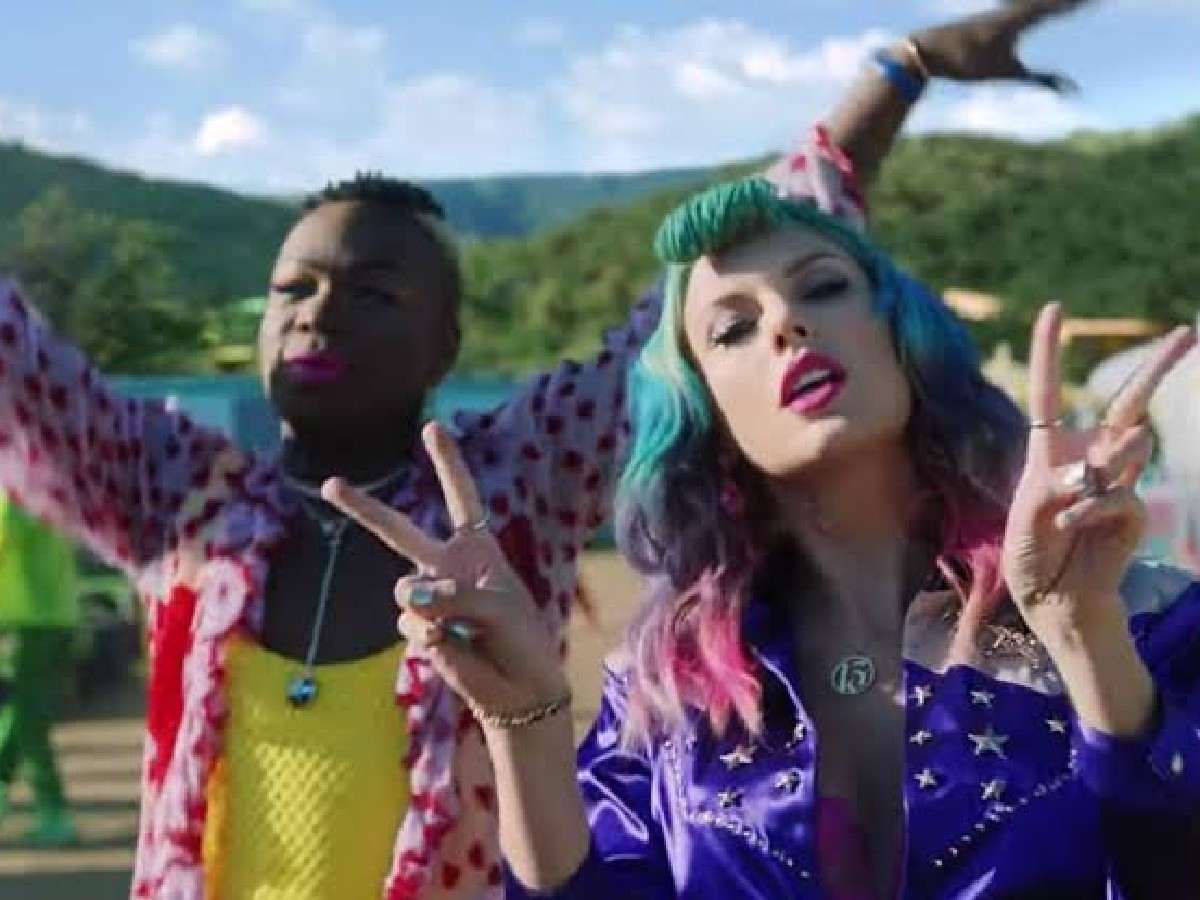 The United States of America is currently plagued with legislation that has a direct impact on LGBTQIA+ individuals. As many as 14 states have passed bills to prevent drag from being performed in any public sphere. Under Gov. Ron DeSantis, Florida is getting inundated with legislation about removing gender and sexuality lessons from the curriculum.
Taylor Swift alluded to these issues during her moving speech in Chicago. She said, "There have been so many harmful pieces of legislation that have put people in the LGBTQ and queer community at risk. It's painful for everyone, every ally, every loved one, every person of these communities, and that's why I'm always posting, 'This is when the midterms are, this is when these important key primaries are.'"
Swift continued, "We can support as much as we want during Pride Month, but if we're not doing our research on these elected officials — are they advocates? Are they allies? Are they protectors of equality? Do I want to vote for them?"
You Might Also Like To Read: Taylor Swift Announces New International Concert Dates For 'Eras Tour' With Sabrina Carpenter