Taylor Swift has become an unstoppable force of energy in the music industry. She has been serenading North America with her mesmerizing performances since March 2023. Swift is currently covering the American leg of the 'Eras Tour.' She is touring with her chart-busting tenth studio album, 'Midnights.' With the album, she becomes the first artist to occupy all ten positions on the Billboard 100.
During the US leg of the tour, Taylor Swift had many surprises for the Swifties. She announced that she will release the re-recorded version of her third album, 'Speak Now.' The 'folklore' artist also released the Deluxe Edition of the album with features like Ice Spice and Lana Del Rey. Now, Swift is taking the tour internationally with a special guest, Sabrina Carpenter.
Related: Taylor Swift&'s Net Worth Increased By $170 Million Thanks To Eras Tour, Making Her 2nd-Richest Female Singer
Taylor Swift Announces New Eras Tour Dates In Mexico, Argentina, And Brazil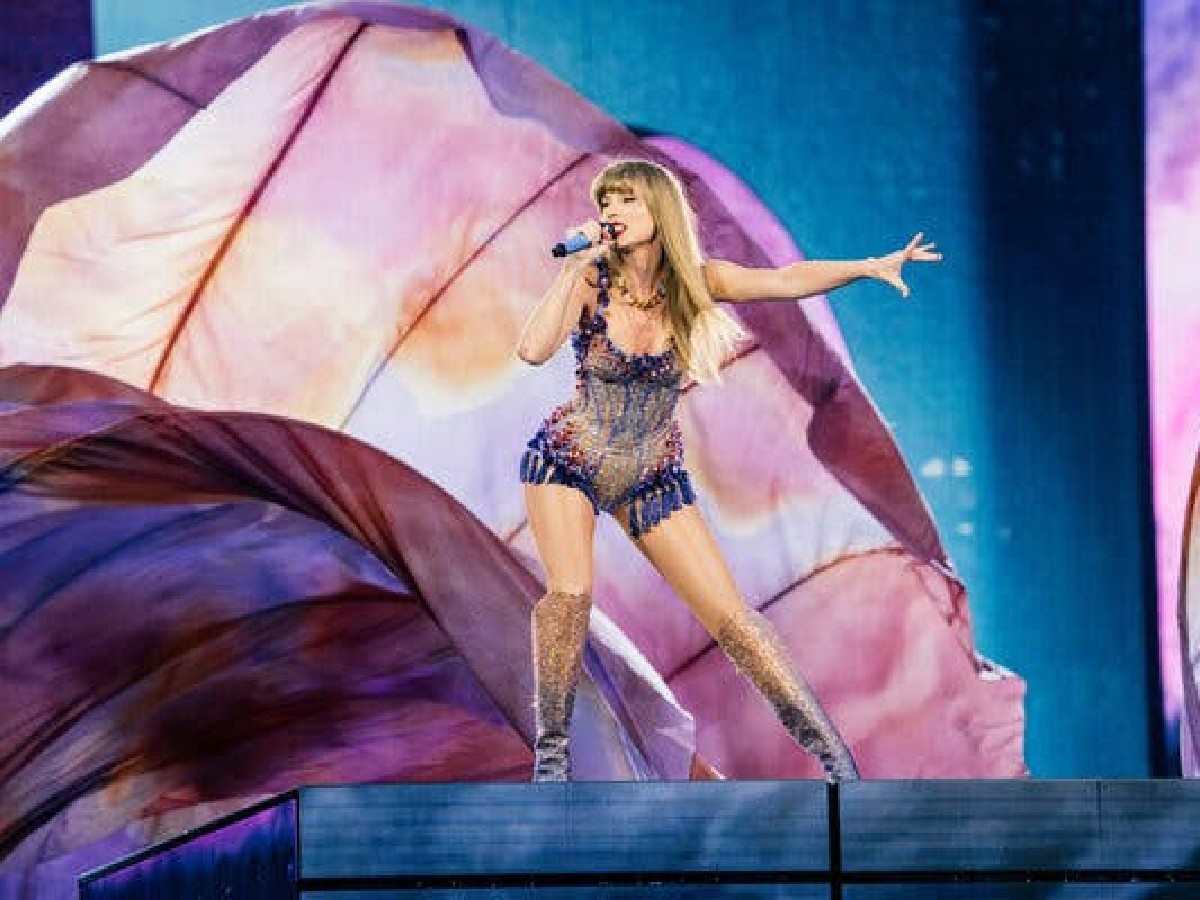 After playing for the American Swifties, Taylor Swift will be playing for the Mexican and Latin Swifties across three different countries. Swift will play three concerts in Mexico City at Foro Sol. In November 2023, Taylor will be playing in the Argentinian capital, Buenos Aires. That same month, she will be covering two cities, São Paulo and Rio de Janeiro, in Brazil.
Really thrilled to tell you this!! Mexico, Argentina and Brazil: We are bringing The Eras Tour to you this year! Sweet angel princess @SabrinaAnnLynn will be joining us on all of the shows! Visit https://t.co/sWLDCJoj1P for more information on your registrations, pre-sales and… pic.twitter.com/yraYdo1Q26

— Taylor Swift (@taylorswift13) June 2, 2023
During the American leg of the tour, she brought Ice Spice, Phoebe Bridgers, Aaron Dessner, and Marcus Mumford. Now, for the Mexicans and Latin Americans, Swift will be bringing Sabrina Carpenter along with her for the tour. In her tweet, Taylor Swift announced that "Sweet angel princess @SabrinaAnnLynn will be joining us on all of the shows!" The singer also assured that many more international dates were coming soon.
In Case You Missed: From 'I'd Marry You With Paper Rings' To 'I Wouldn't Marry Me Either,' Fans Are Devastated Over The Lyrics Of 'You're Losing Me' By Taylor Swift
Swifties Are Suffering From 'Post-Concert Amnesia' After The Concerts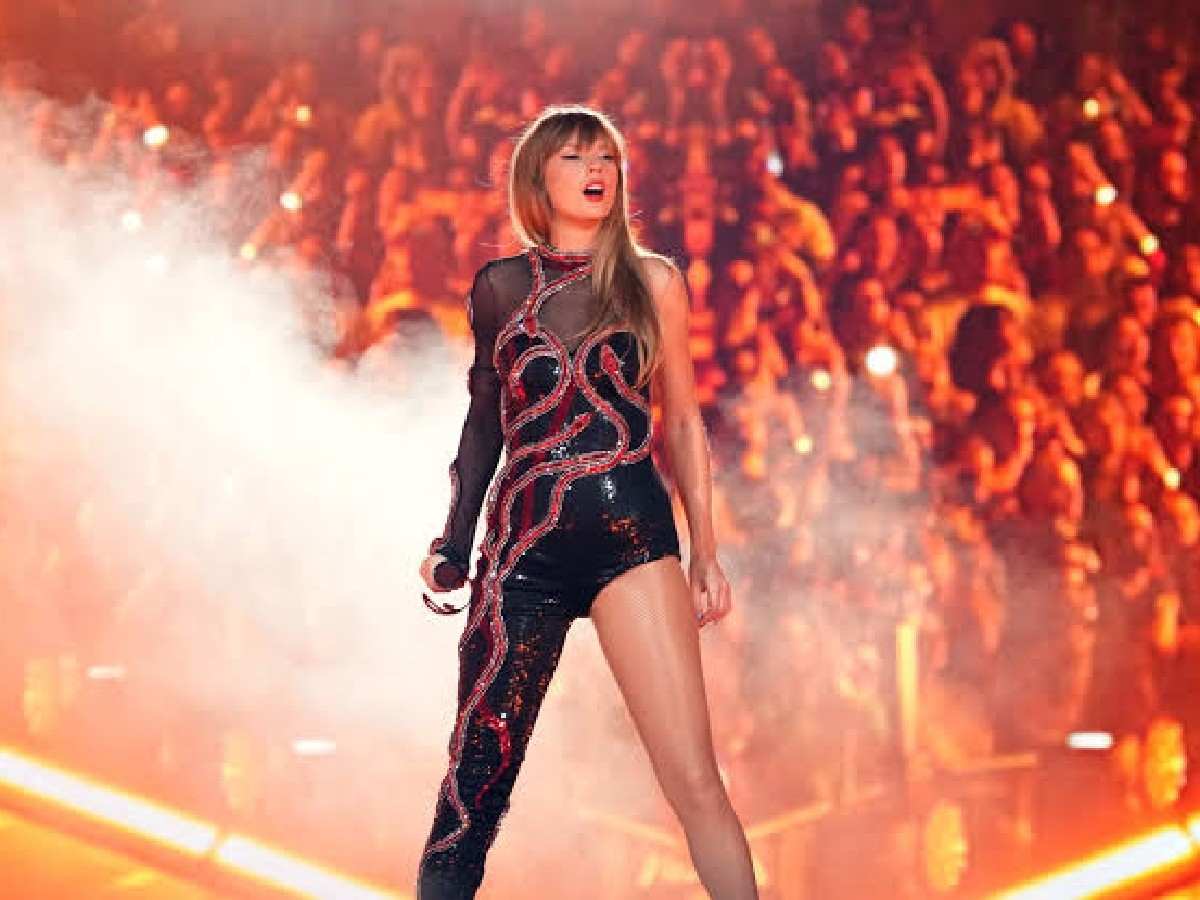 The mind becomes a blank space for the Swifties after the 'Eras Tour' concert. The Time has reported that many attendees have complained about not remembering anything from the concert. Jenna Tocatlian, a New York resident, has complained about something she deemed "post-concert amnesia.'
She said that she could not remember Taylor playing the "surprise songs." Jenna said, "If I didn't have the 5-minute video that my friend kindly took of me jamming to it, I probably would have told everyone that it didn't happen."
The Time interviewed an associate professor of the Department of Psychology at the State University of New York, Ewan McNay. He said, "This is not a concert-specific phenomenon—it can happen anytime you're in a highly emotional state." Prof. Ewan continued, "If you're slightly on edge, with a little bit of excitement, you'll actually remember better. But too much excitement pushes you over the edge in terms of memory formation, and you're unable to make memories."
You Might Also Like To Read: "Glad He's No Longer On My Team": NFL Fans Trolling Aaron Rodgers For Dancing At The New Jersey Concert Of Taylor Swift After Joining The Jets