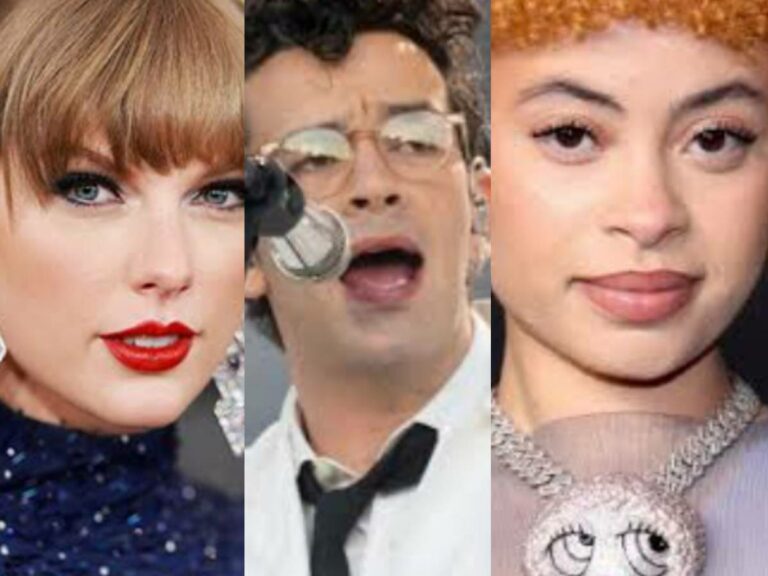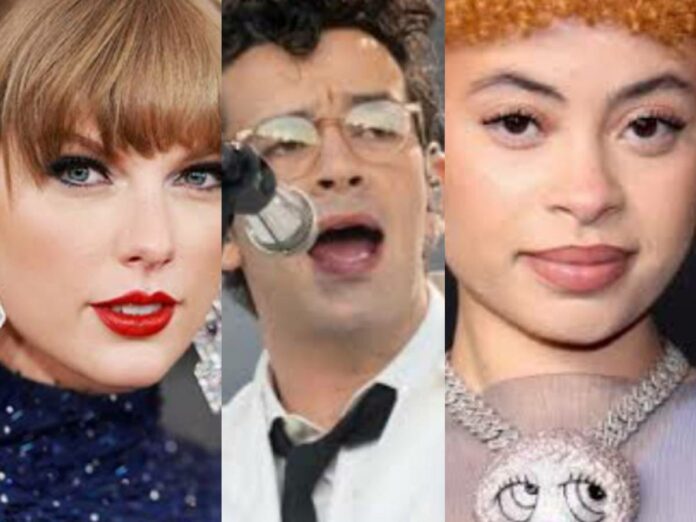 Taylor Swift is the moment of the year, and we Swifties are living for it! She is on her way to becoming the artist with the highest-grossing tour in history with the 'Eras Tour.' In October 2022, Taylor Swift released her commercial banger and probably one of her most successful albums, titled 'Midnights.' It has broken all streaming records, and she was the first artist to occupy all ten positions on the Billboard 100 list.
During her US leg of the 'Eras Tour,' Taylor Swift presented the Swifties with many surprises. She announced that 'Speak Now' will have its re-recorded version released in July 2023. During her MetLife Stadium concert, she announced the deluxe edition of 'Midnights' with features like Lana Del Rey and Ice Spice. She performed the remix version of 'Karma' in New Jersey. But Swifties are not very pleased with the collaboration. They feel that Swift exploited the artist and cashed in on the Matty Healy controversy. 'The 1975' singer laughed during a podcast while the hosts mocked Ice Spice's ethnicity. Now, Healy has addressed the controversy, but instead of mending it, he has complicated the situation!
Related: Taylor Swift's Rumored Boyfriend Matty Healy Under Fire For Laughing At Racial Slurs Targeting Her New Collaborator Ice Spice
Matty Healy Says That He Baited People With The Ice Spice Podcast Controversy
Taylor Swift has attracted a lot of flak for her new love interest, Matty Healy! The singer started dating the artist after breaking up with her six-year boyfriend, Joe Alwyn. Healy has been a controversial figure for a very long time with his social media posts. He has amplified Islamophobia, misogyny, and racism through his posts. But his appearance on 'The Adam Friedland Show' has come into the picture again after he started dating Taylor Swift.
Taylor Swift, during the New Jersey concert, performed the 'Karma' remix with Ice Spice from the deluxe edition of 'Midnights.' In February 2022, Matty Healy was the guest on Adam Friedland and Nick Mullen's show. During the show, the hosts made fun of the 'Munch' rapper's ethnicity. Healy seemed to be enjoying the racist jokes and the hosts calling her a "chubby Chinese lady" and an "Innuit Spice Girl." They imitated her in mocking Chinese, Hawaiian, and Japanese accents.
Now, during the New Yorker profile interview, Matty Healy addressed the Ice Spice controversy. The interviewer asked him whether he "baited" the fans with the interview. The 'Robbers' crooner said, "But it doesn't actually matter. Nobody is sitting there at night slumped at their computer, and their boyfriend comes over and goes, 'What's wrong, darling?' and they go, 'It's just this thing with Matty Healy.' That doesn't happen."
In Case You Missed: From 'I'd Marry You With Paper Rings' To 'I Wouldn't Marry Me Either,' Fans Are Devastated Over The Lyrics Of 'You're Losing Me' By Taylor Swift
The Artist Says That People Are A Bit Mental To Get Hurt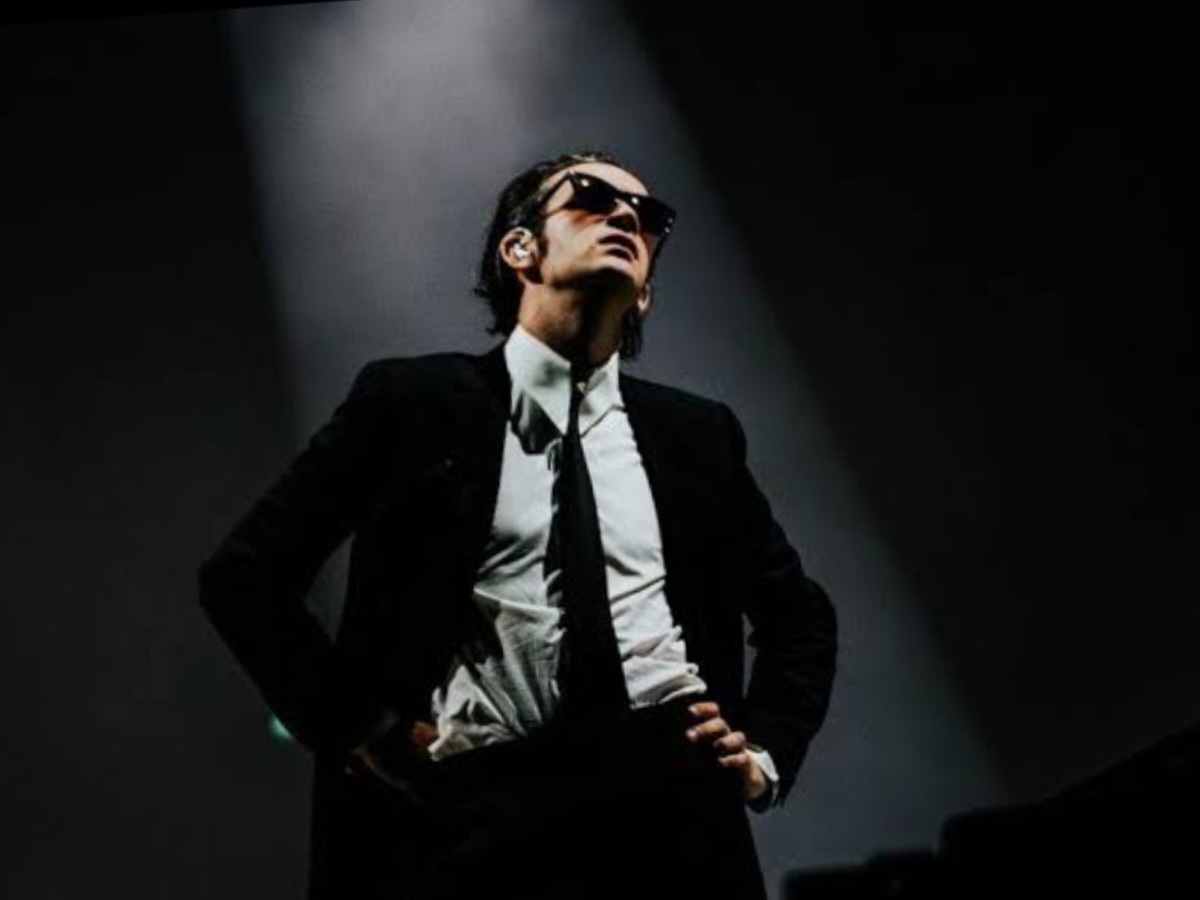 The interviewer at the New Yorker told Matty Healy that he did hurt people with his behavior on the podcast. He continued, "You're either deluded or you are, sorry, a liar. You're either lying that you are hurt, or you're a bit mental for being hurt."
Healy continued, "It's just people going, 'Oh, there's a bad thing over there, let me get as close to it as possible so you can see how good I am.' And I kind of want them to do that, because they're demonstrating something so base level."
Matty Healy's new approach to this whole Ice Spice controversy is shocking, as he did apologize to the rapper. After lending an apology during his New Zealand concert, he tweeted, "I never meant to hurt anybody. I'm sorry if I've offended you and, Ice Spice, I'm sorry. It's not because I'm annoyed that me joking got misconstrued, it's cause I don't want Ice Spice to think I'm a d**k."
The 'Human Too' singer continued, "I love you, Ice Spice. I'm so sorry. I don't want anything to be misconstrued as mean. I don't mind being a bit of a joker . . . but I don't want to be perceived as mean-hearted."
You Might Also Like To Read: Taylor Swift 'Wants To Own The Romance' With Matty Healy And Not Hide Away After Split From Joe Alwyn