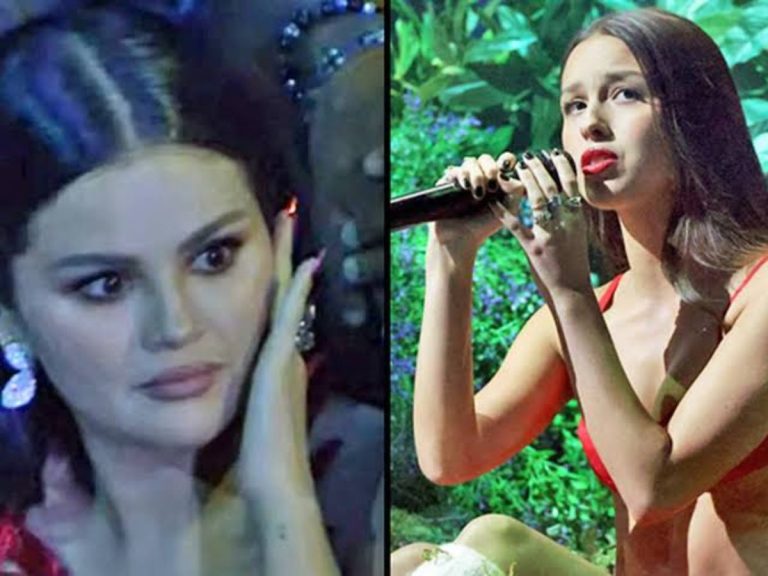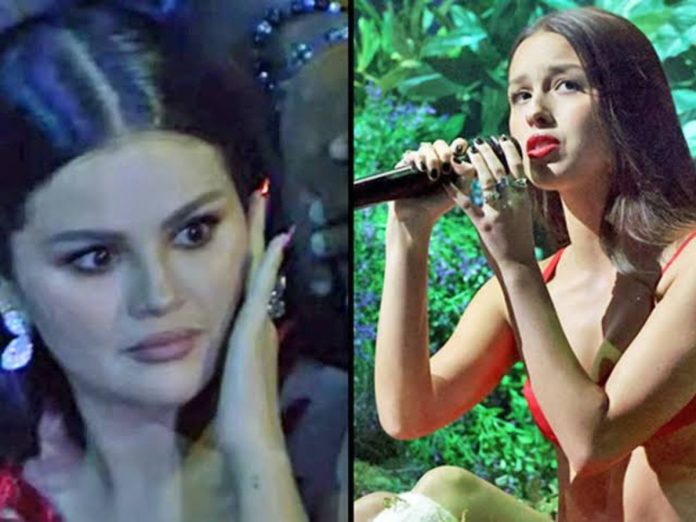 The MTV Video Music Awards saw some great performances from some really talented musicians. Selena Gomez made headlines with her reactions from the night. Initially, netizens supported her for her very real reaction during Chris Brown's nomination. Now, she has made headlines again for her reaction during Olivia Rodrigo's power-packed performance.
So let's take a look at what happened and how fans are reacting to it online. Selena Gomez also bagged a Moonman at the VMAs. 
Related: Was Selena Gomez And Miley Cyrus's Decision To Release Music On The Same Day A Planned Move?
Selena Gomez Reacts To Olivia Rodrigo's Faux Stage Mishap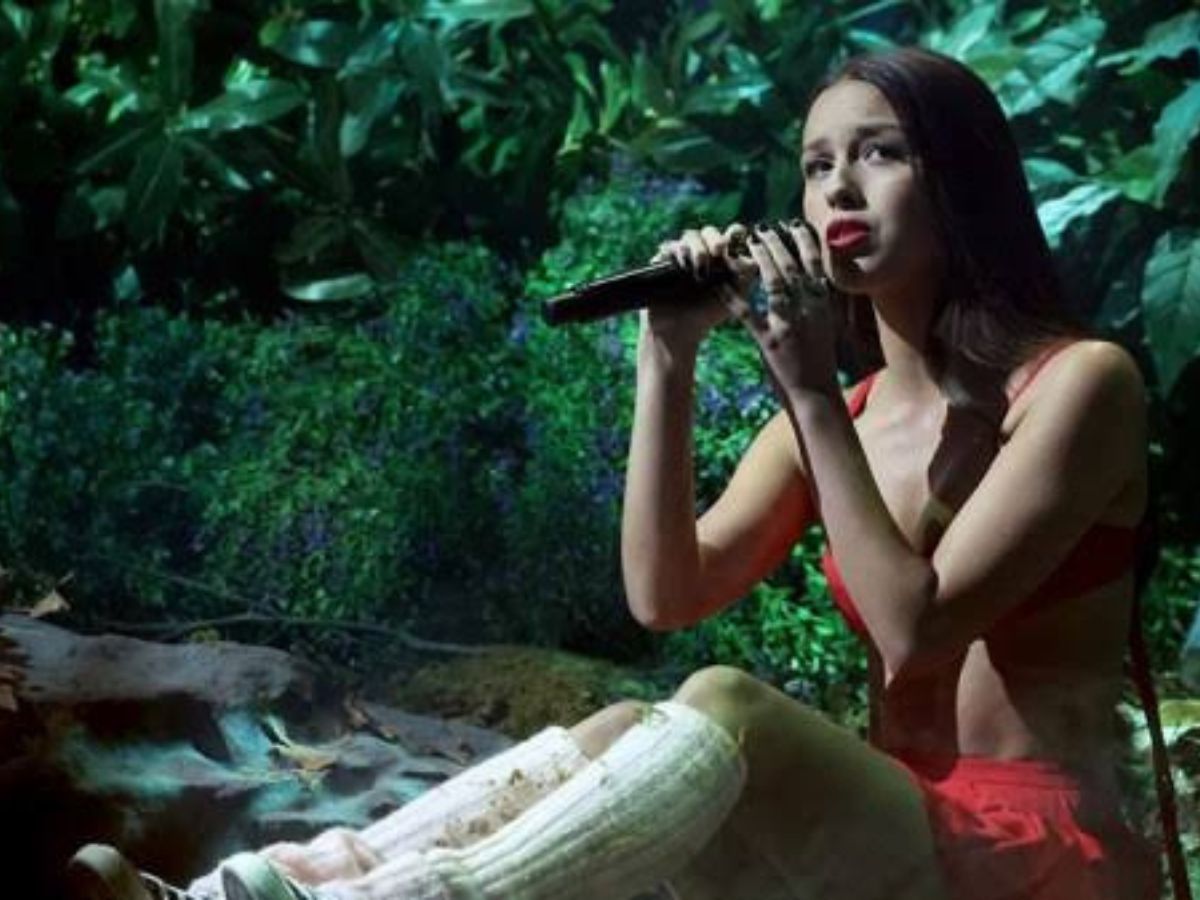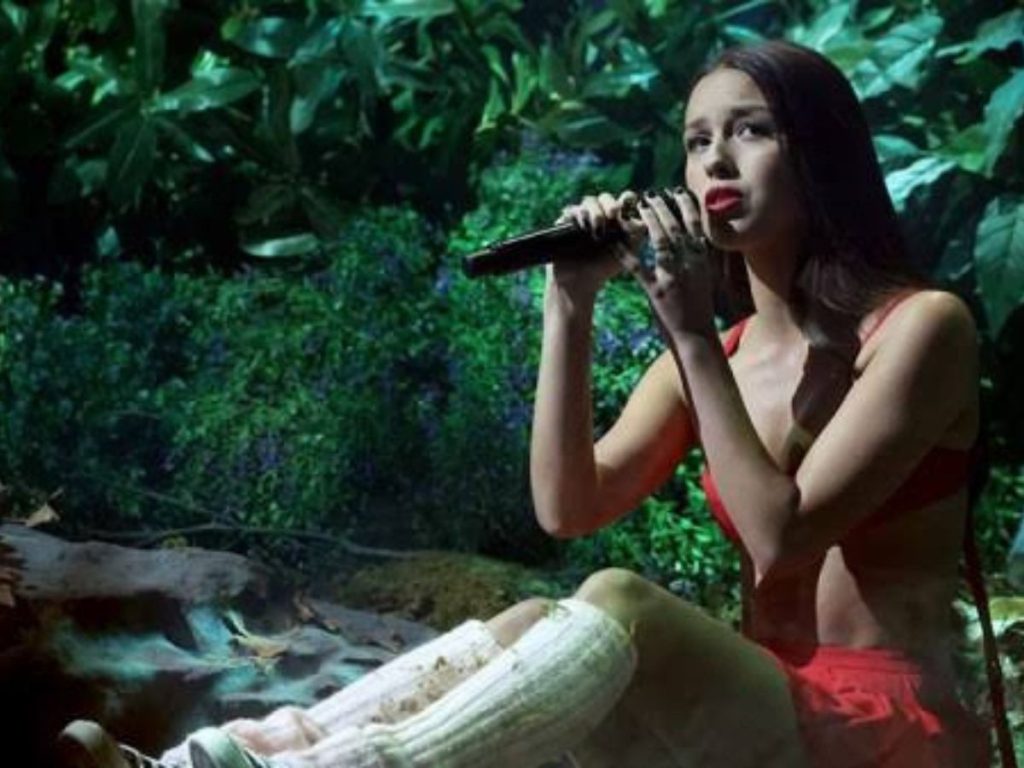 Olivia Rodrigo gave a mesmerizing performance at the 2023 MTV VMAs. As she was singing her heart out, suddenly her performance was thwarted by pyrotechnic glitches. And the stage seemed to be falling off. She was also whisked off the stage by a staff member. 
Just when the audience thought that her performance had been ruined, it turned out that it was all staged. Rodrigo went back to give an amazing performance of her song 'Get Him Back'.
However, the cameras caught Selena Gomez's reaction at this time. She was covering her ears and seemed visibly distressed. Gomez appeared confused and worried about the situation. 
In Case You Missed: Olivia Rodrigo Announces 'Guts' World Tour, Kicking Off February 2024
Netizens React To Selena Gomez's Video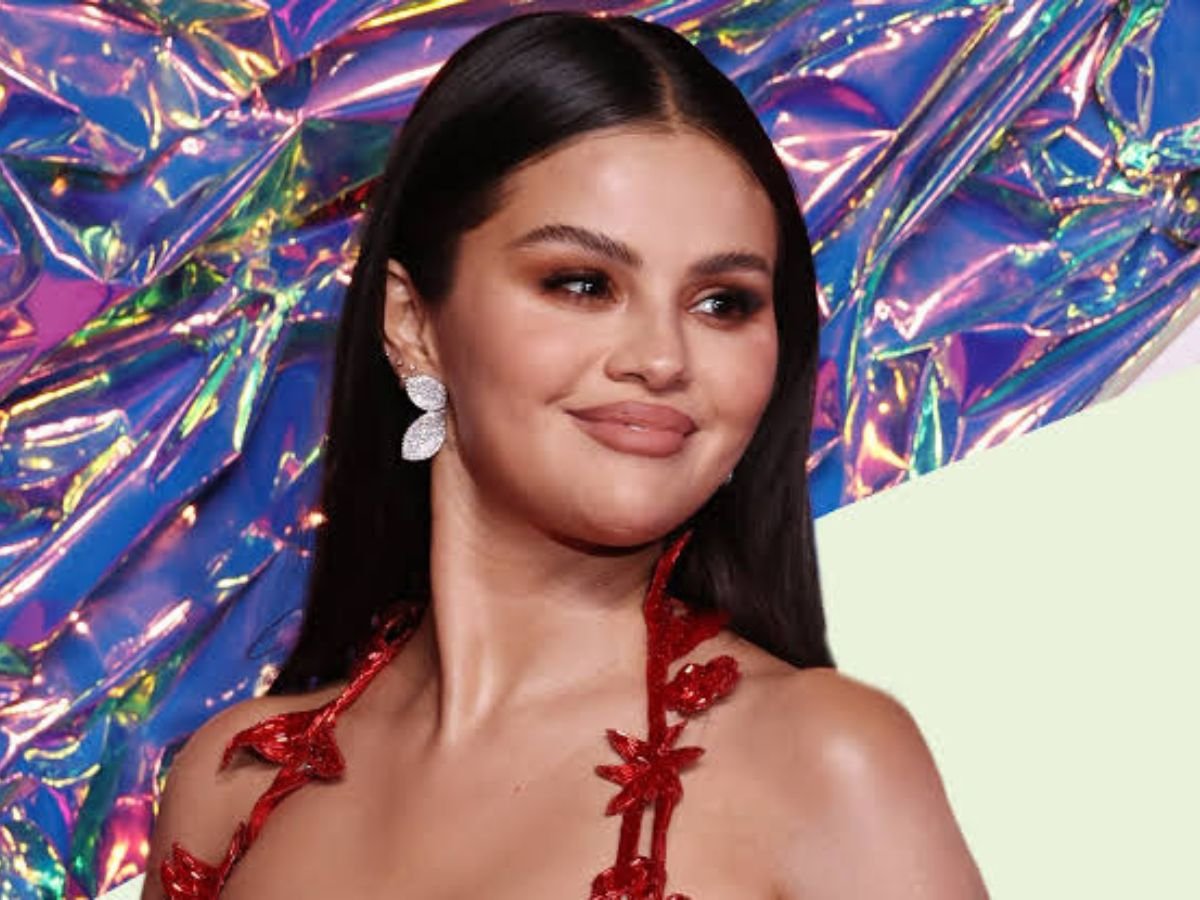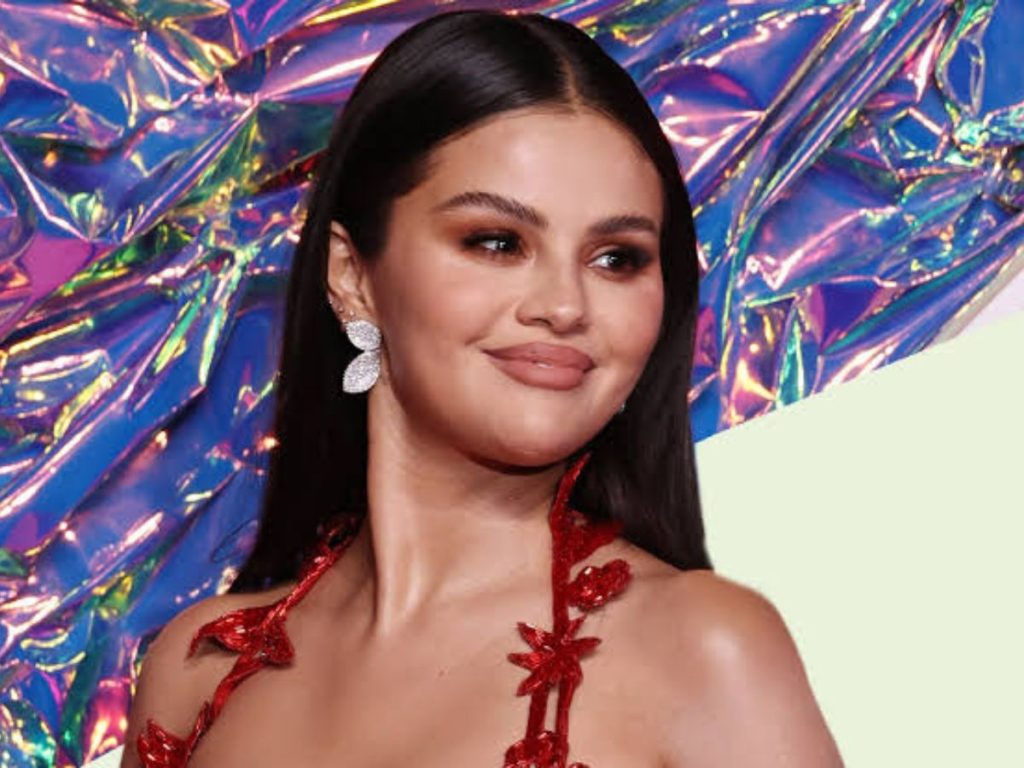 A video of her covering her ears has gone viral on the internet and netizens are dropping their thoughts on X. After Selena Gomez saw that her reactions were going viral, she took to her social media to clear up any misunderstandings. 
The 'Only Murders In The Building' star cleared up that her reaction did not mean anything bad. She wrote, "I heard a loud noise and it scared me". And many netizens agreed with her that it was very difficult to understand that the mishap was pre-planned. 
"I will never be a meme again. I'd rather sit still than be dragged for being myself. Much love," Gomez wrote on Instagram as well. Netizens poured in their support for her. 
Selena Gomez on her viral reaction to Olivia Rodrigo's #VMAs performance:

"I heard a loud noise and it scared me" pic.twitter.com/3K3cSzQ0li

— Buzzing Pop (@BuzzingPop) September 13, 2023
olivia rodrigo really traumatized selena gomez with her fake stage malfunction during her performance… selena ain't ever going to an awards show again😭 #VMAs pic.twitter.com/lJ9kDKofXl

— 𝐜🧩 (@sweeterheavens) September 13, 2023
Everyone taking her reaction out of context….. glad she clearing it up

— Lesly (@Yoles01) September 13, 2023
everyone always assume the worst, she's right for clarifying

— allegra♡ (@theegrandeheels) September 13, 2023
She didn't have to have to explain herself.. it was obvious she was shocked from the noise

— Ola✨  (@piecutesy1) September 13, 2023
Yes people always expect to much! 🤦🏽‍♀️

— Cleopatra (@Cleoyourlatina) September 13, 2023
she had a human reaction like we all do everyday when will yall let this girl live

— sierra ‹𝟹 (@sierraskyexo) September 13, 2023
You Might Also Like To Read: "Broke My Hand And Had Surgery": Selena Gomez Reveals How She Recorded Her New Track 'Single Soon'