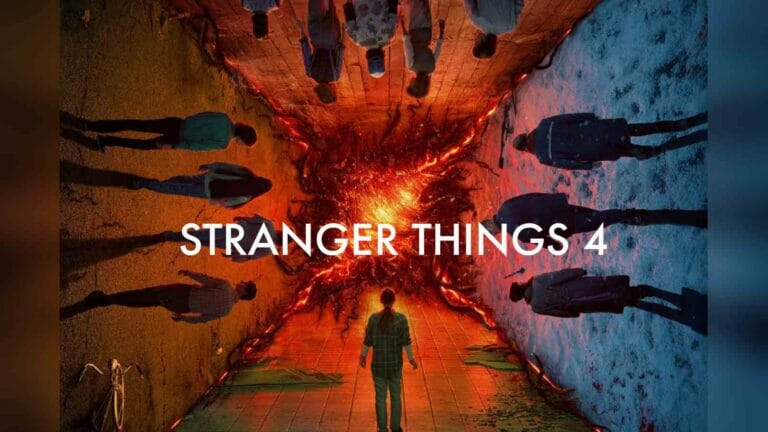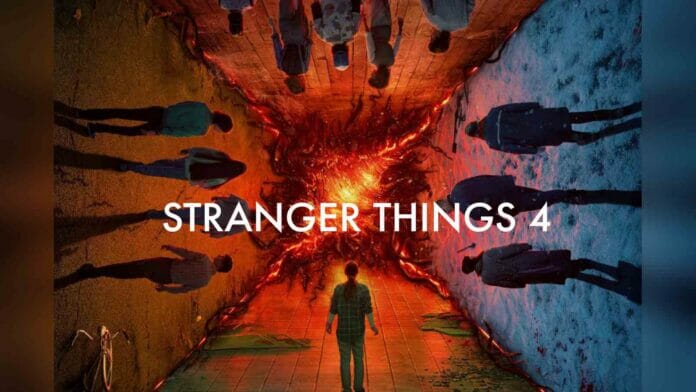 Stranger Things season 4 will mark its presence this year. With that being said, we officially have the release date for the series season 4. But there is a catch in the game. Can you guess?
If not, we have got your back!!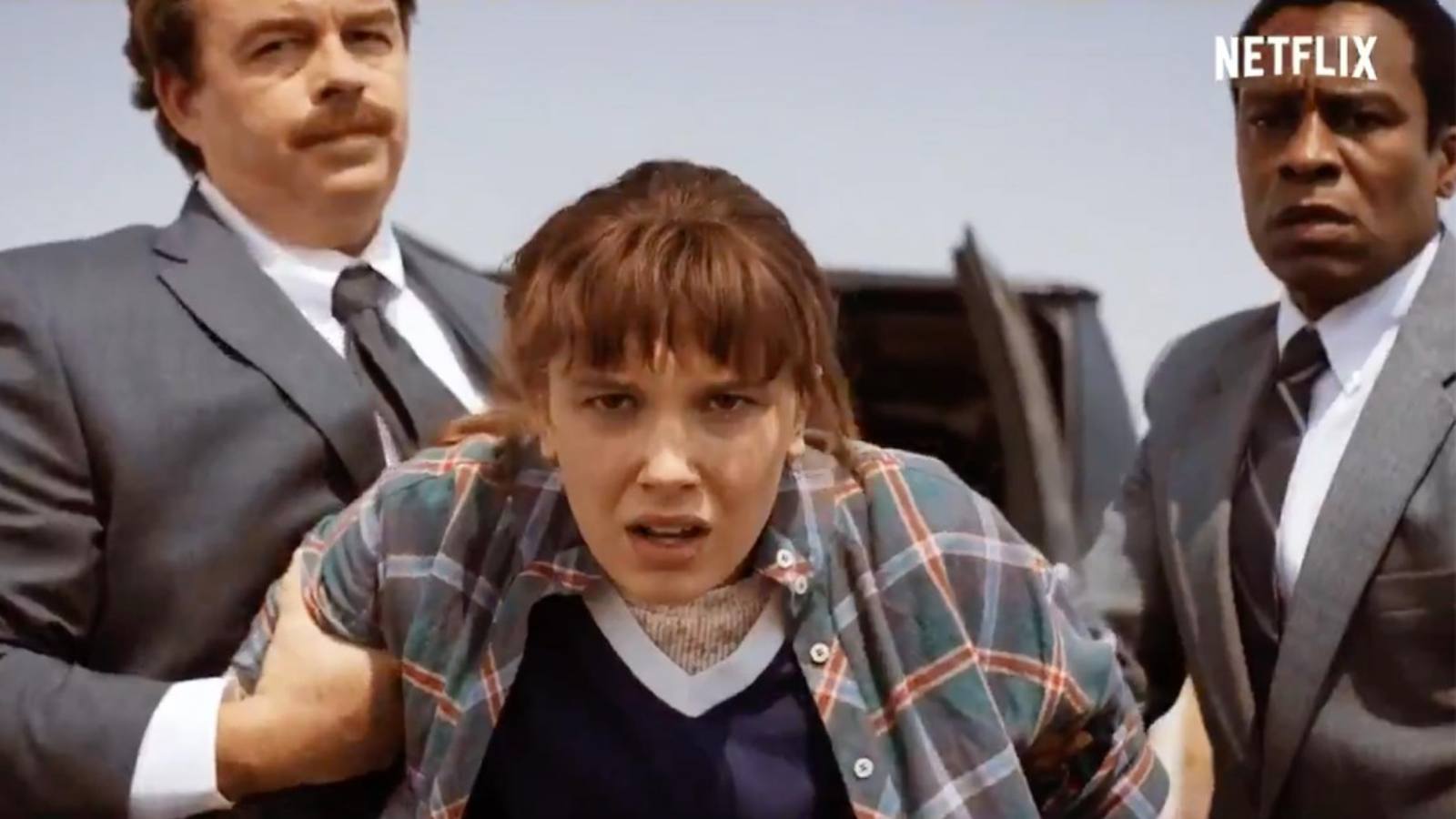 Season 4 of the Stranger Things series will be released in 2 parts, which are Volume 1 and Volume 2. Another good news for the fans is that both parts will release this year alone. The surprise comes on Thursday as the creator of the series, The Duffer Brothers, shares the announcement on social media handles.
Volume 1 premieres on May 27 and Volume 2 premieres on July 1 of Stranger Things 4.
The Reason Behind Splitting the Series into Two Volumes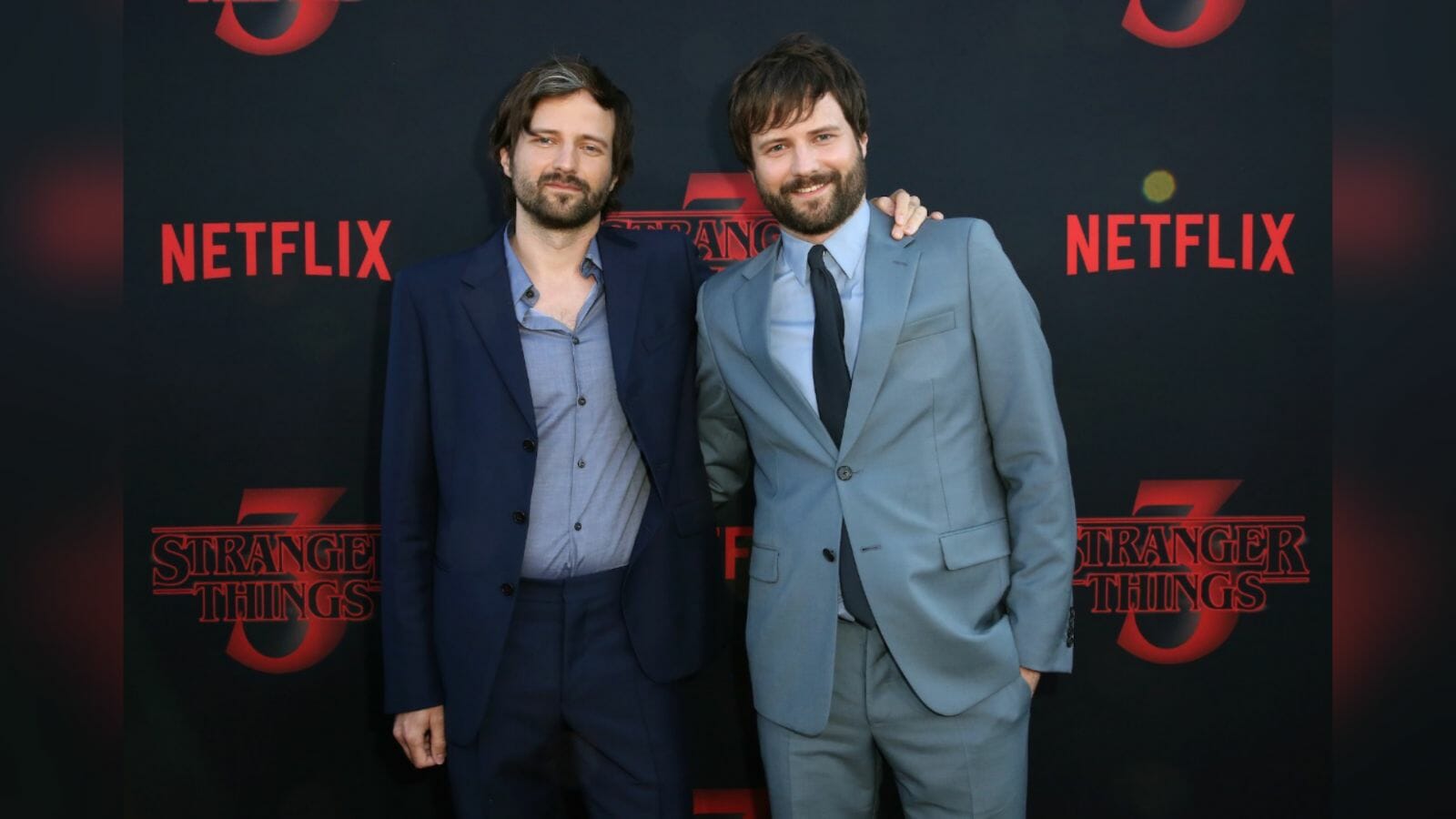 Netflix shares a note written by The Duffer brothers, stating the reason why Season 4 comes in 2 volumes.
They said "Seven years ago, we planned out the complete story arc for Stranger Things. At the time, we predicted the story would last four to five seasons. It proved too large to tell in four, but we are now hurtling toward our finale. Season 5 will be the last".
The fourth season has the longest runtime. Therefore, the Duffer Brothers and Netflix decide to split it into two volumes. It consists of nine episodes that will be far longer than any we've seen from Stranger Things so far.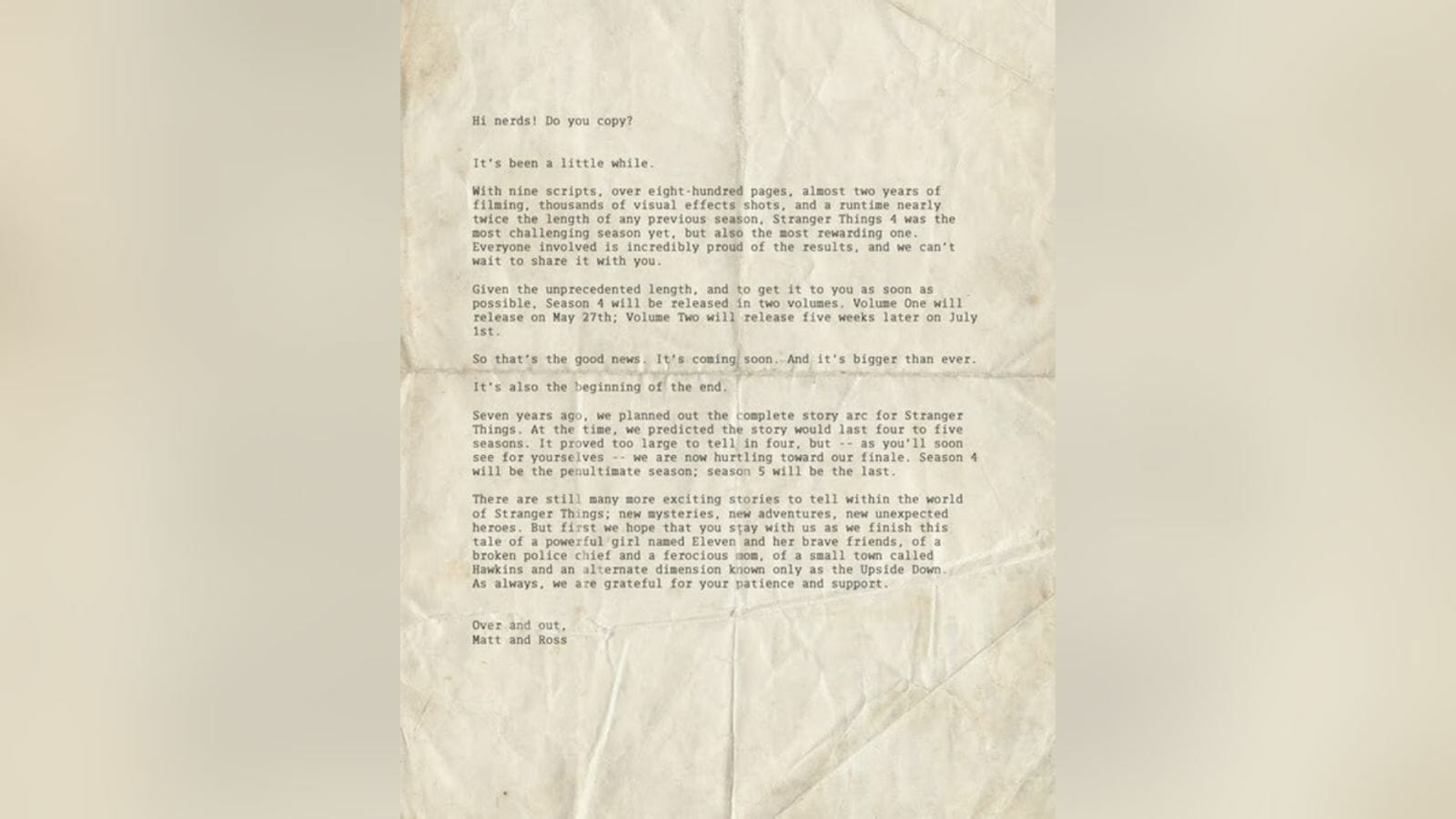 However, this is not the end as they further added "There are still many more exciting stories to tell within the world of Stranger Things; new mysteries, new adventures, new unexpected heroes. But first, we hope that you stay with us as we finish this tale of a powerful girl named Eleven and her brave friends, of a broken police chief and a ferocious mom, of a small town called Hawkins in an alternate dimension known as the Upside Down."
We hope that the Duffer brothers keep their promise of upcoming stories to entertain their fans for a long time with the Stranger Things franchise.
What Can We Expect from Stranger Things 4?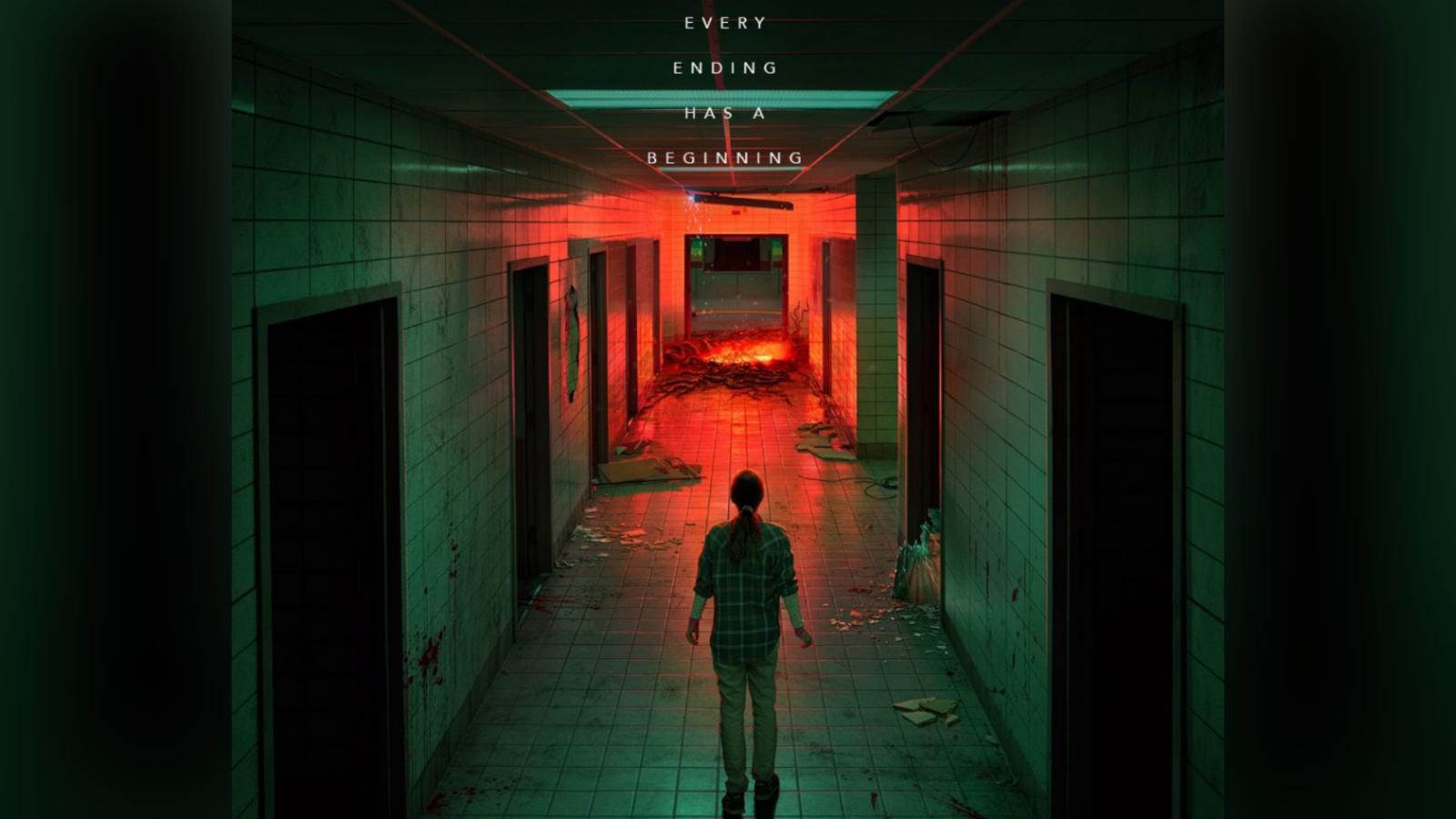 Netflix did not share many details about season 4 other than episode titles and new posters. The poster shows various Stranger Things characters from important locations all approaching the Upside Down. The Duffer brothers share their experience in making the series.
They said "With nine scripts, over eight-hundred pages, almost two years of filming, thousands of visual effects shots, and a runtime nearly twice the length of any previous season, Stranger Things season 4 was the most challenging season yet, but also the most rewarding one. Given the unprecedented length, and to get it to you as soon as possible, Season 4 will be released in two volumes. So that's the good news. It's coming soon. And it's bigger than ever. It's also the beginning of the end".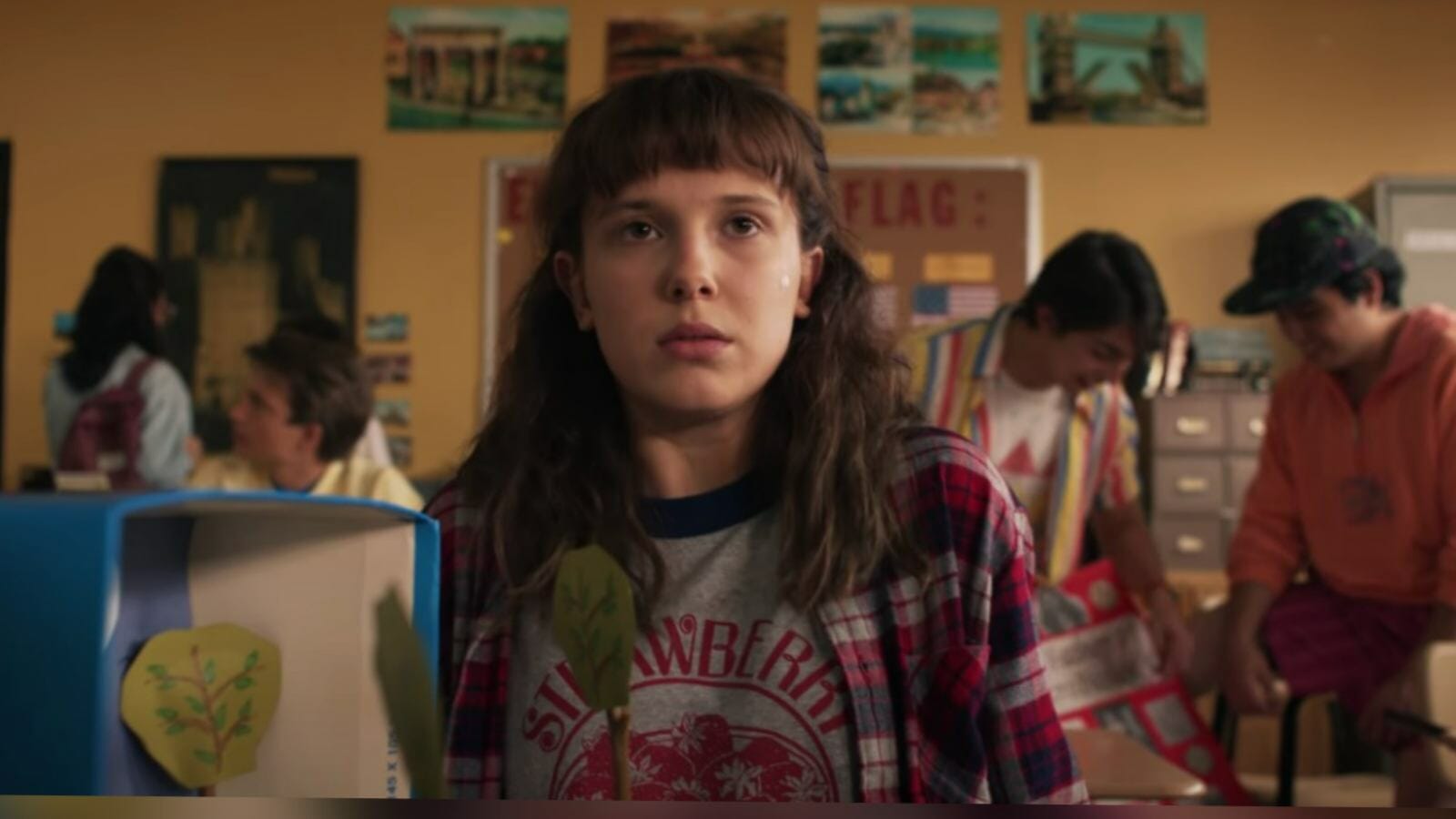 Other than this, the series has reprised roles of David Harbour, Winona Ryder, Millie Bobby Brown, Finn Wolfhard, Noah Schnapp, Gaten Matarazzo, Caleb McLaughlin, Sadie Sink, Charlie Heaton, Natalia Dyer, and others.
Also read : Peacemaker Season 2 confirmed, Everything we know so far