Kanye West is set to go on a war against Kim Kardashian and her beau Pete Davidson, Taylor Swift, and Kid Cudi. Sharing a poorly photo-shopped Captain America Civil War poster declaring Drake and Travis Scott as his allies in this war. The 44-year-old has been involved in controversies ever since Kim Kardashian filed for Divorce. Here's a look at all he has done past two weeks.
Kanye West has Chosen his Opponents in the War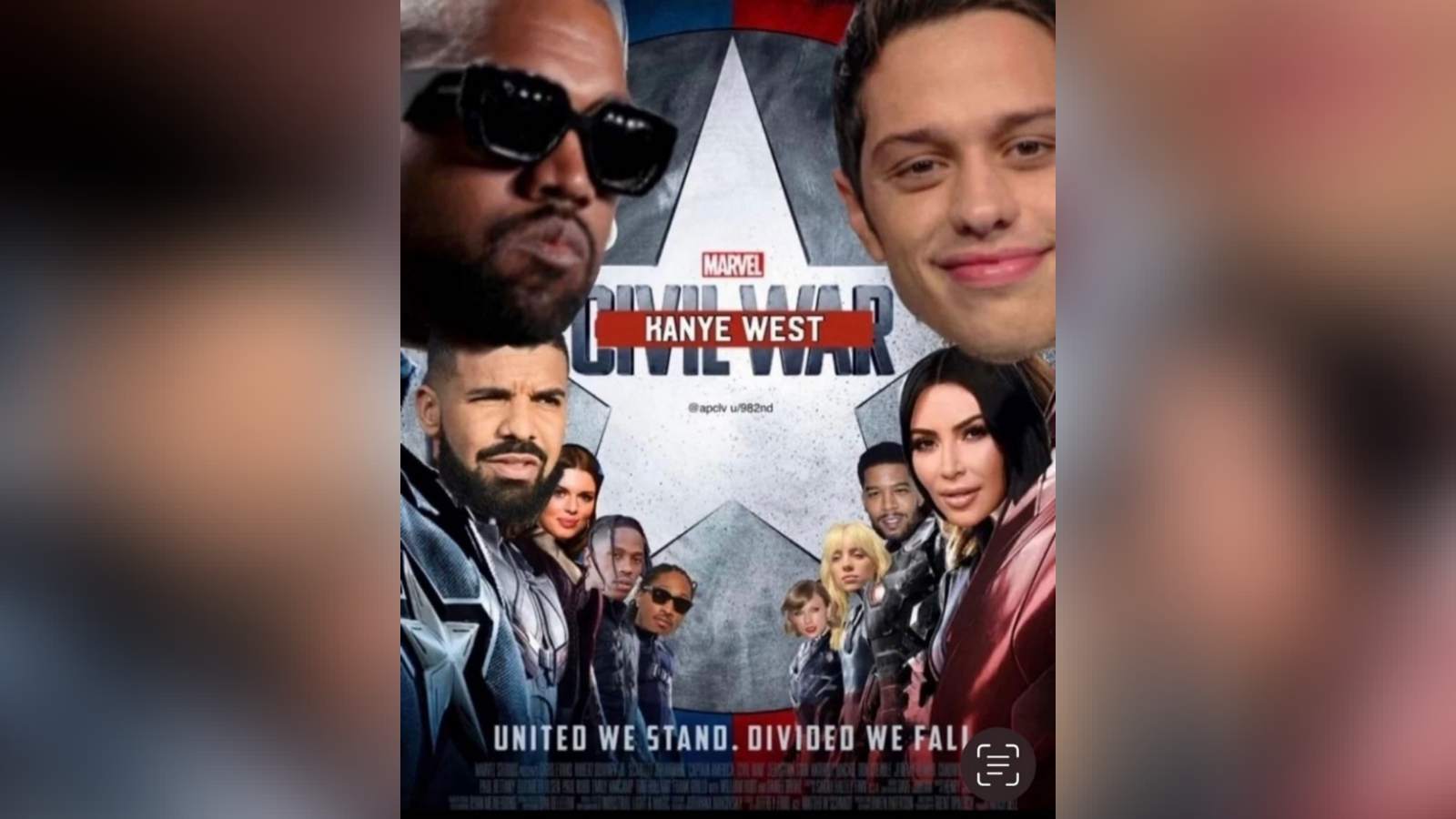 Among West's allies, we have Drake (35), his current girlfriend Julia Fox (32), Future (38), and Travis Scott (30). His foes list starts with Pete Davidson (28), mother of his four children Kim Kardashian (41). It also includes his long-time pal Kid Cudi (38), arc nemesis Taylor Swift (32), and recent addition Billie Eilish (20).
West and Swift have been in hot water since Kanye stormed the stage while Taylor was giving a speech for her 2009 Best Video by a Female Artist at the MTV VMA's. Their feud surfaced again in 2016 with Kanye West "Famous" song video. Kim Kardashian called her "Snake" at that time.
Early in the week, he stood for Travis asking Billie Eilish to apologize for her statement in her concert. However, Billie replies saying she never mentioned anything about Travis Scott and was helping her fan.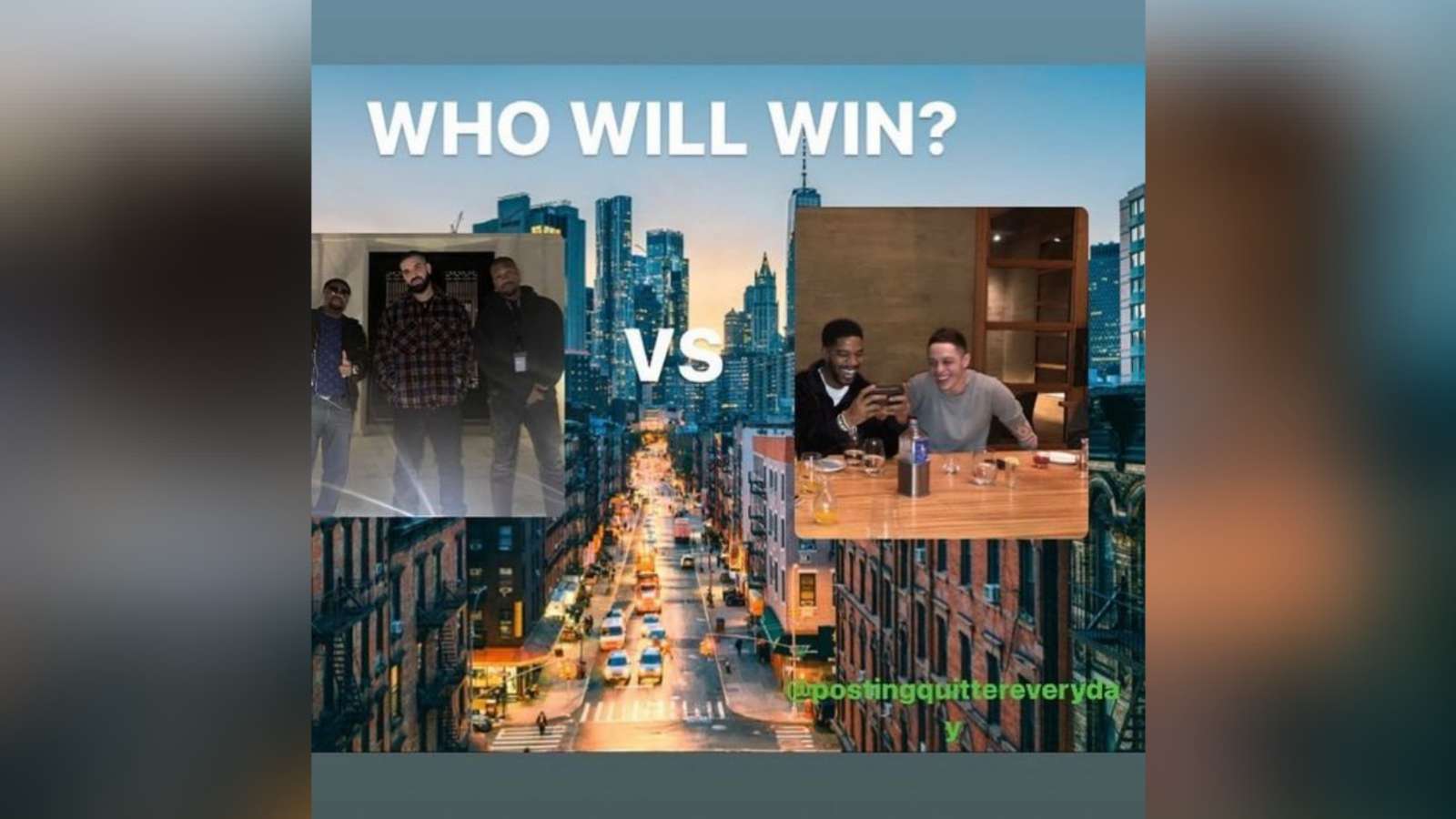 In another recent Instagram post asking fans who will win with a photo of him and Drake versus Davidson and Cudi. His recent Instagram post has him and Davidson in a Fight Night poster.
Feud with Kid Cudi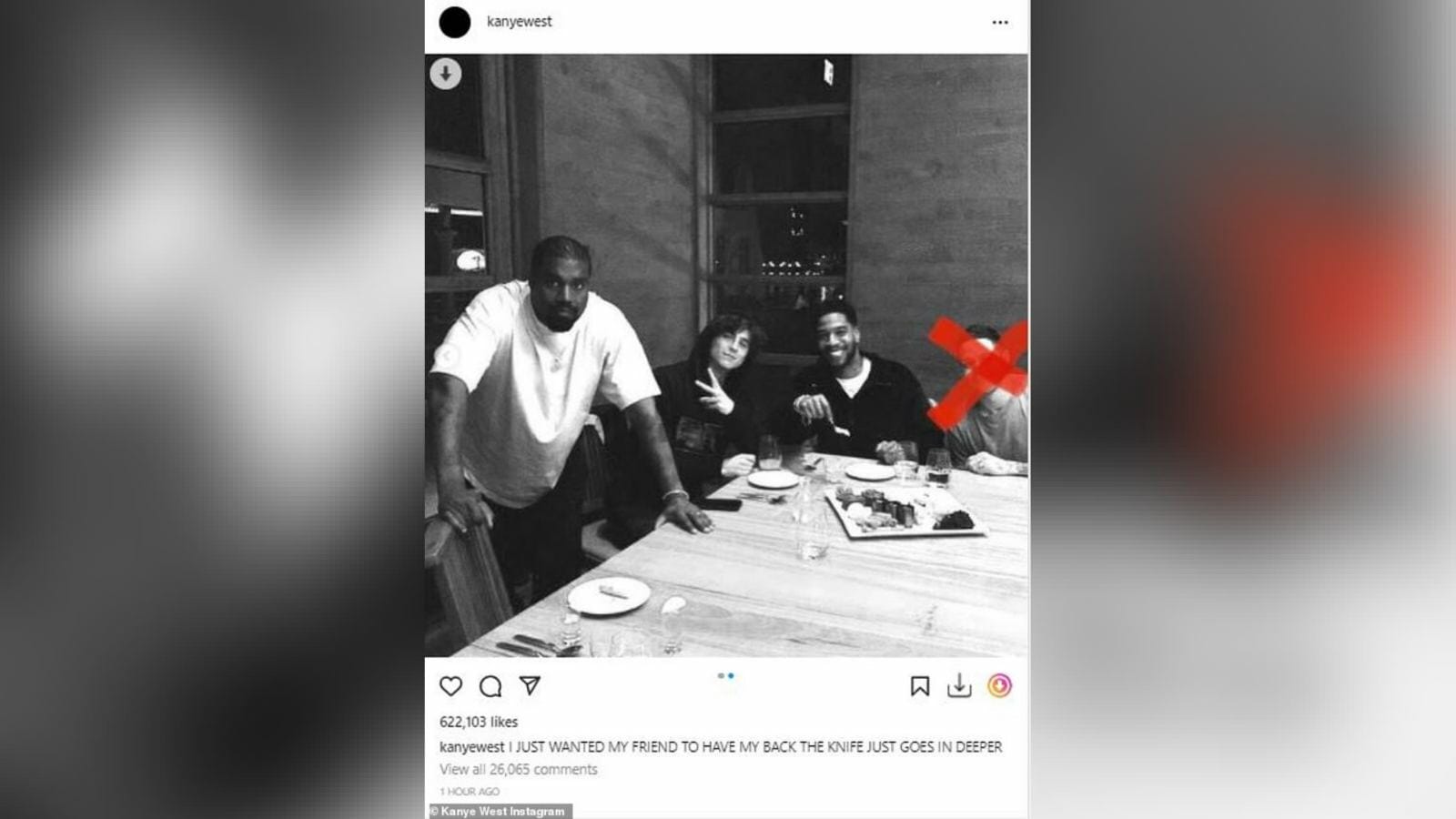 Kanye West is typically fuming on his ex-pal Kid Cudi for being friends with her ex-wife's current beau Pete Davidson. He is voicing out his opinions about the same on social media platforms without a break.
On Saturday night, West declares that Kudi will not be in album Donda 2 as long as he is friends with Davidson. He shares a black and white pic of a dinner night with friends crossing Davidson's face with red. His caption reads "I JUST WANTED MY FRIEND TO HAVE MY BACK THE KNIFE JUST GOES IN DEEPER". Other guests among them include Kim Kardashian and Timothee Chalamet.
In his Instagram post, which is deleted now, he shares a handwritten note saying "Just so everyone knows Cudi will not be in Donda 2 as he is friends with you know who."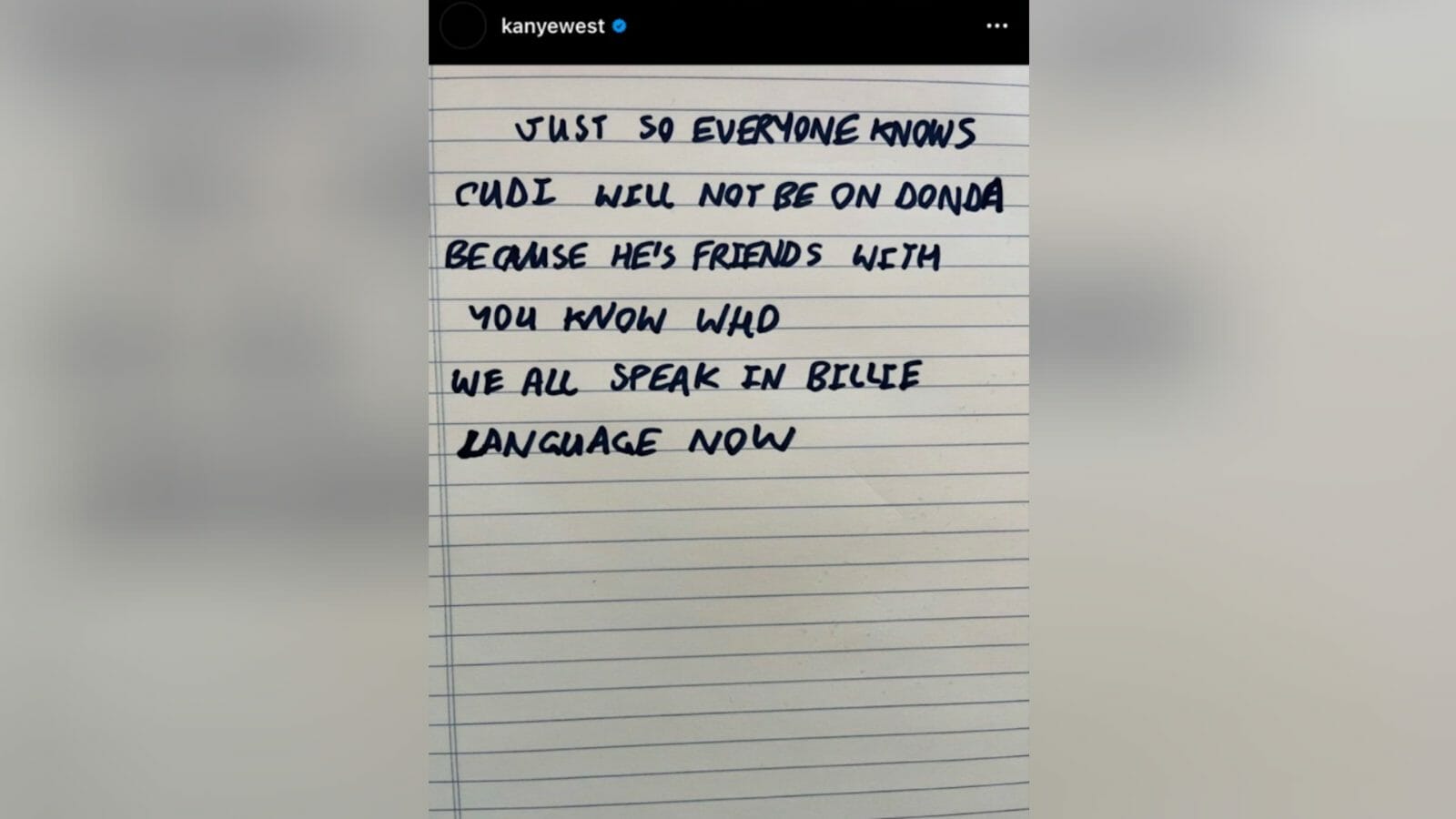 Cudi leaves a comment on the post saying "Too bad I don't wanna be on ur album". He even calls West "F***ing Dinosaur". Adding further he says "Too bad I don't wanna be on ur album" and "I'ma pray for you brother".
Kid Cudi did not stop here as he shares his feelings on Twitter writing "We talked weeks ago about this. You're whack for flipping the script and posting this lie just for a look on the internet. You ain't no friend. BYE".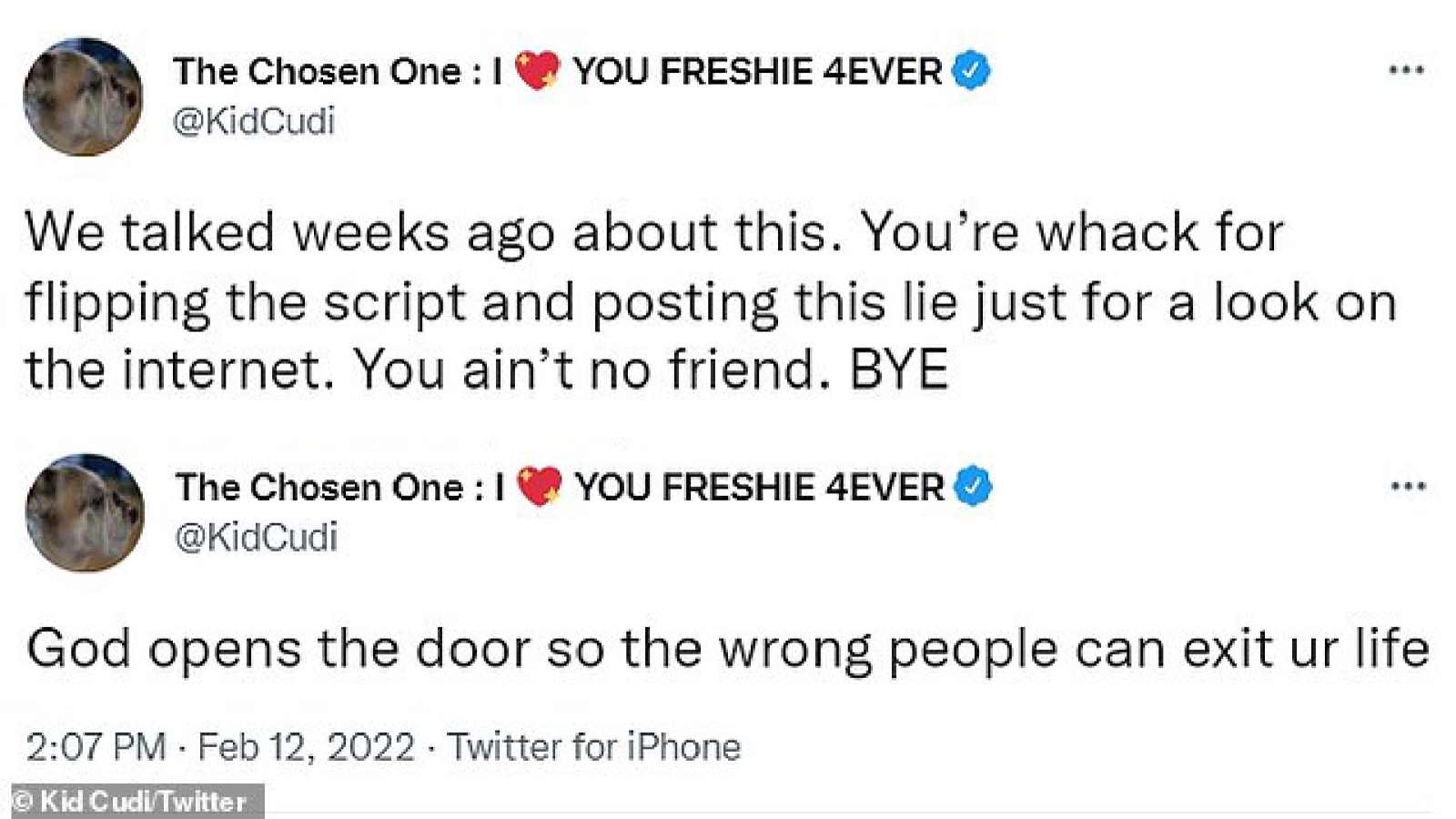 Minutes later, he shares another tweet saying "God opens the door so the wrong people can exit ur life."
Also Read: "NO YOU WILL NEVER MEET MY CHILDREN," Says Kanye West, Calls Pete Davidson A 'D***HEAD'