Over a series now deleted of 11 Instagram posts, 22-time Grammy award winner Kanye West dissed at the Saturday Night Live star Pete Davidson. West shared 11 posts on Sunday which made him trending over the SuperBowl evening. Other than Pete Davidson, musicians like Machine Gun Kelly and Ariana Grande were also included in West's derogatory rant.
Kanye West, who has bipolar disorder, lashed out at Davidson, who texted, "…you as a man I'd never get in the way of your children. That's a promise. How you guys go about raising your kids is your business and not mine. I do hope [some] day I can meet them and we can all be friends."
Where Did This Rant Start?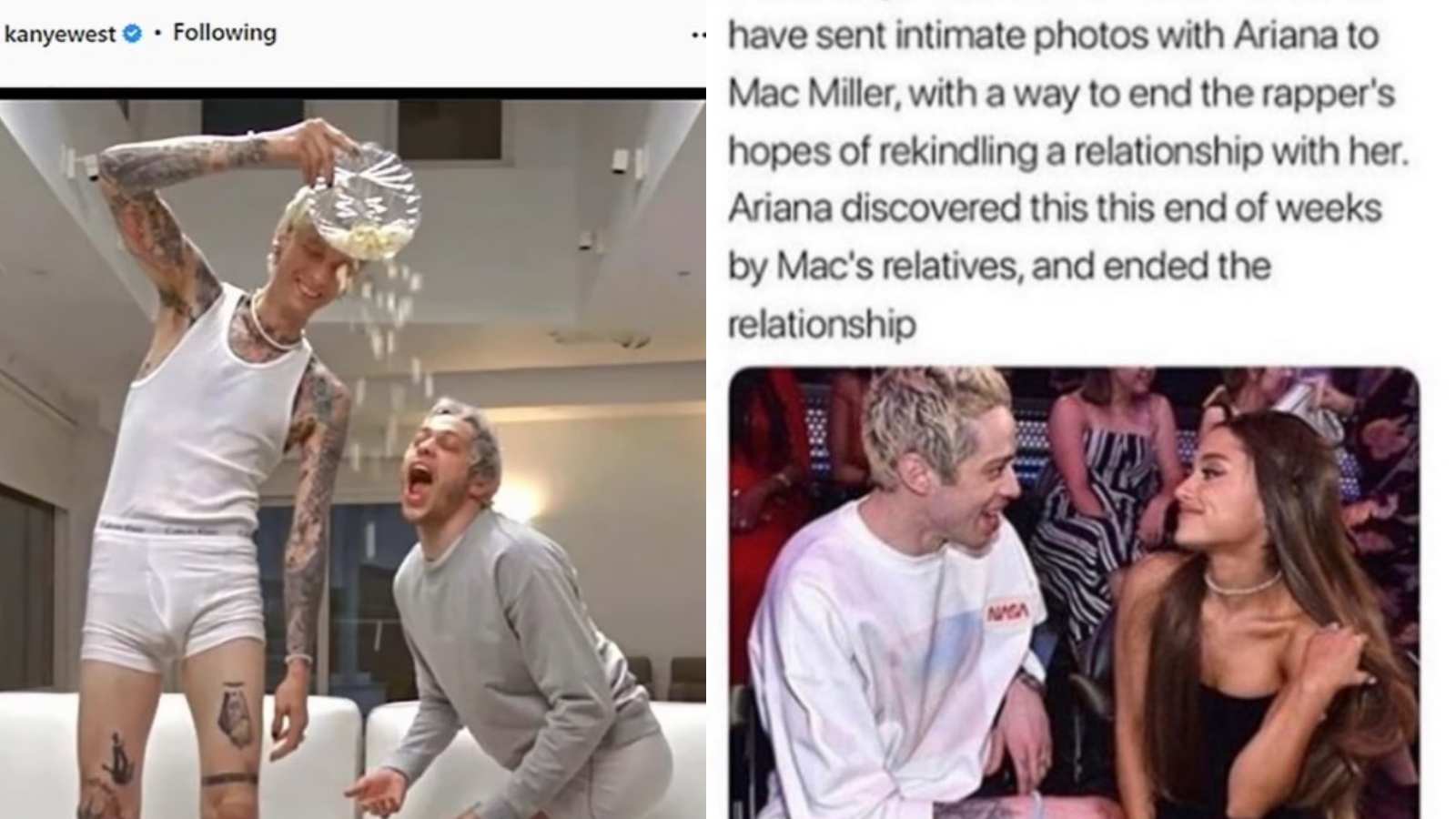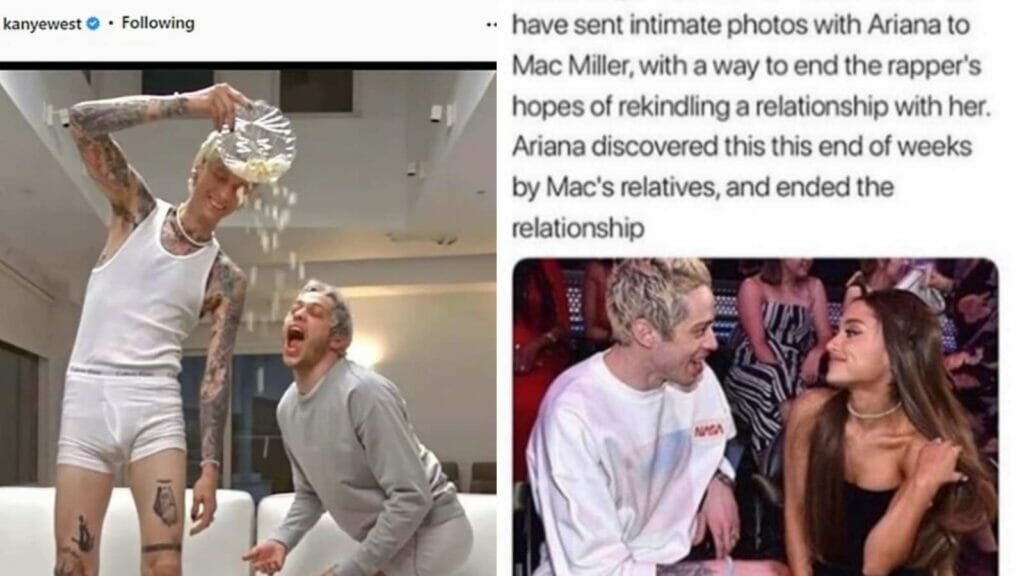 While the latter tried to make peace with the rapper by sending a text. West shared the screenshot of the same along with an image of Pete Davidson. Also, Machine Gun Kelly in their underpants over his social media and wrote, "NO YOU WILL NEVER MEET MY CHILDREN."
Fans suspect this anger accumulated over time as the SNL star has been dating West's ex-wife. Mother of 4 children – Kim Kardashian moved on from Ye while he requests her to get back. The rapper stooped to a new low. As he posted a rumor as to why Ariana Grande ended her engagement with Pete Davidson in 2018. It was speculated that Davidson sent intimate images of the couple to Grande's ex Mac Miller.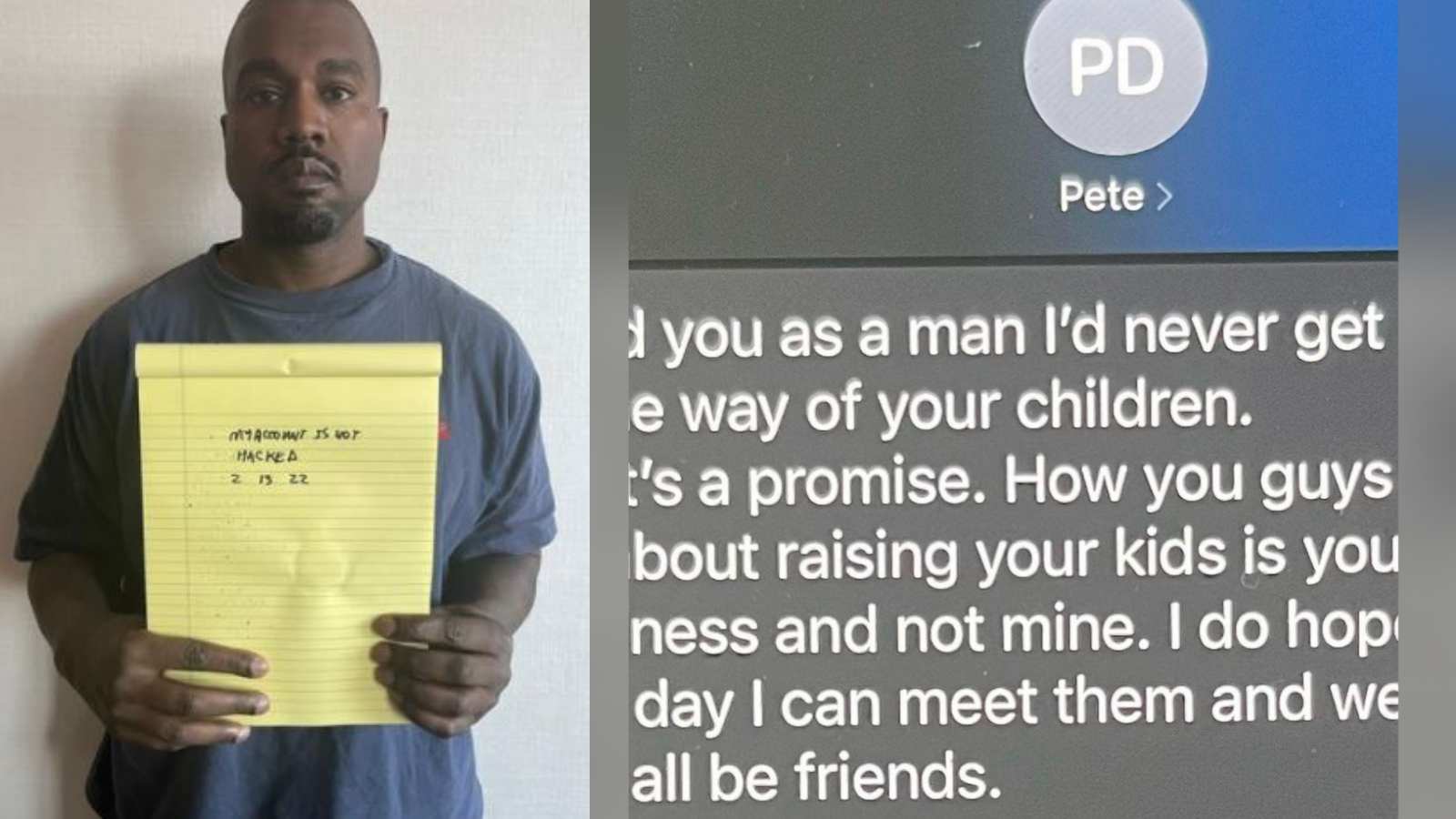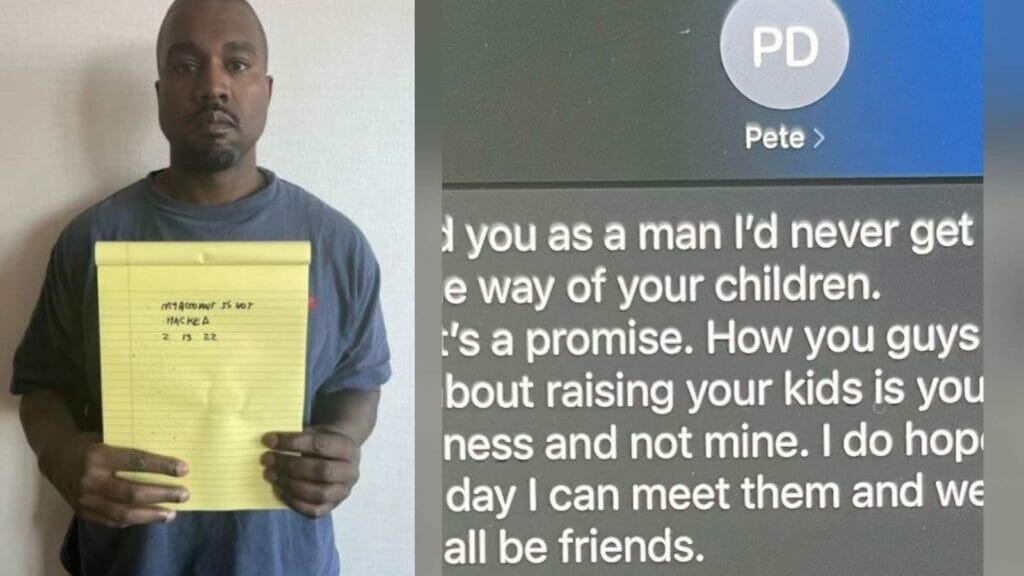 Kanye West On Davidson's Tattoo Of Hilary Clinton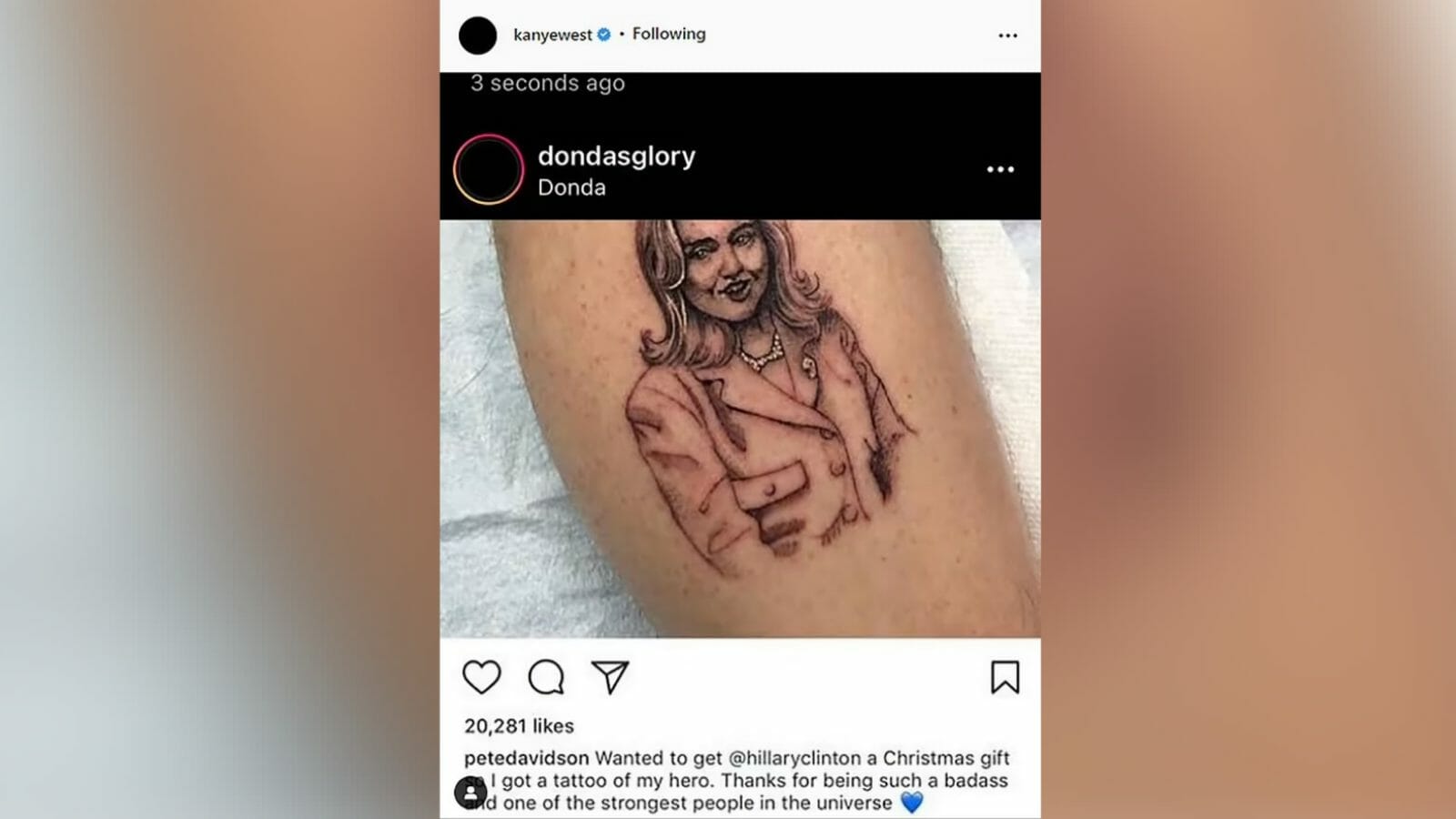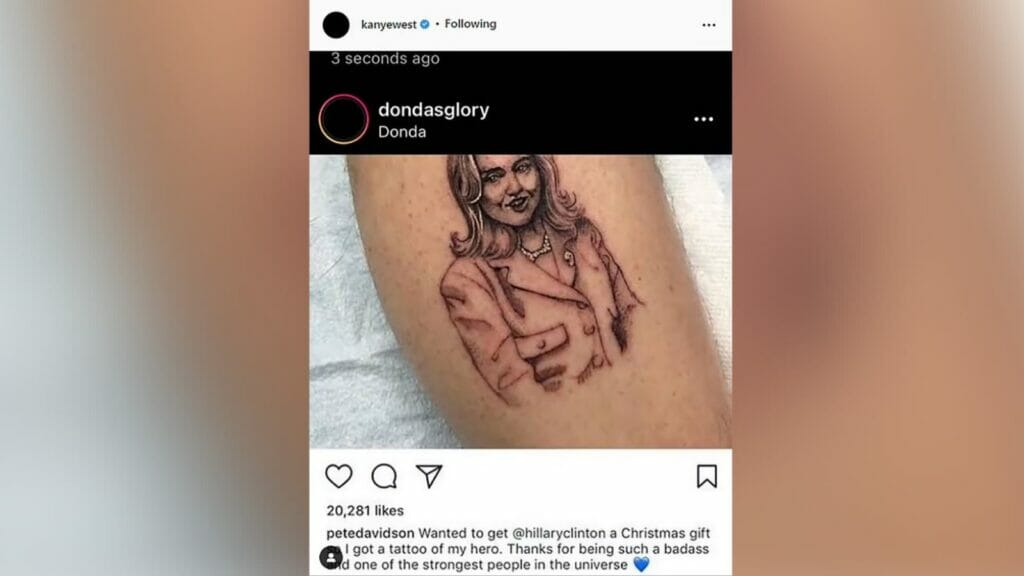 'When I tag people I'm just putting together the web. There are a group of people who run media and the election. Thank god for free speech,' captioned West in a post which showed Davidson's calf tattoo of Hilary Clinton.
As if this was not enough, West went on to say, "LOOK AT THIS DICKHEAD I WONDER IF INSTAGRAM GONNA SHUT DOWN MY PAGE FOR DISSING HILARY CLINTON'S EX-BOYFRIEND"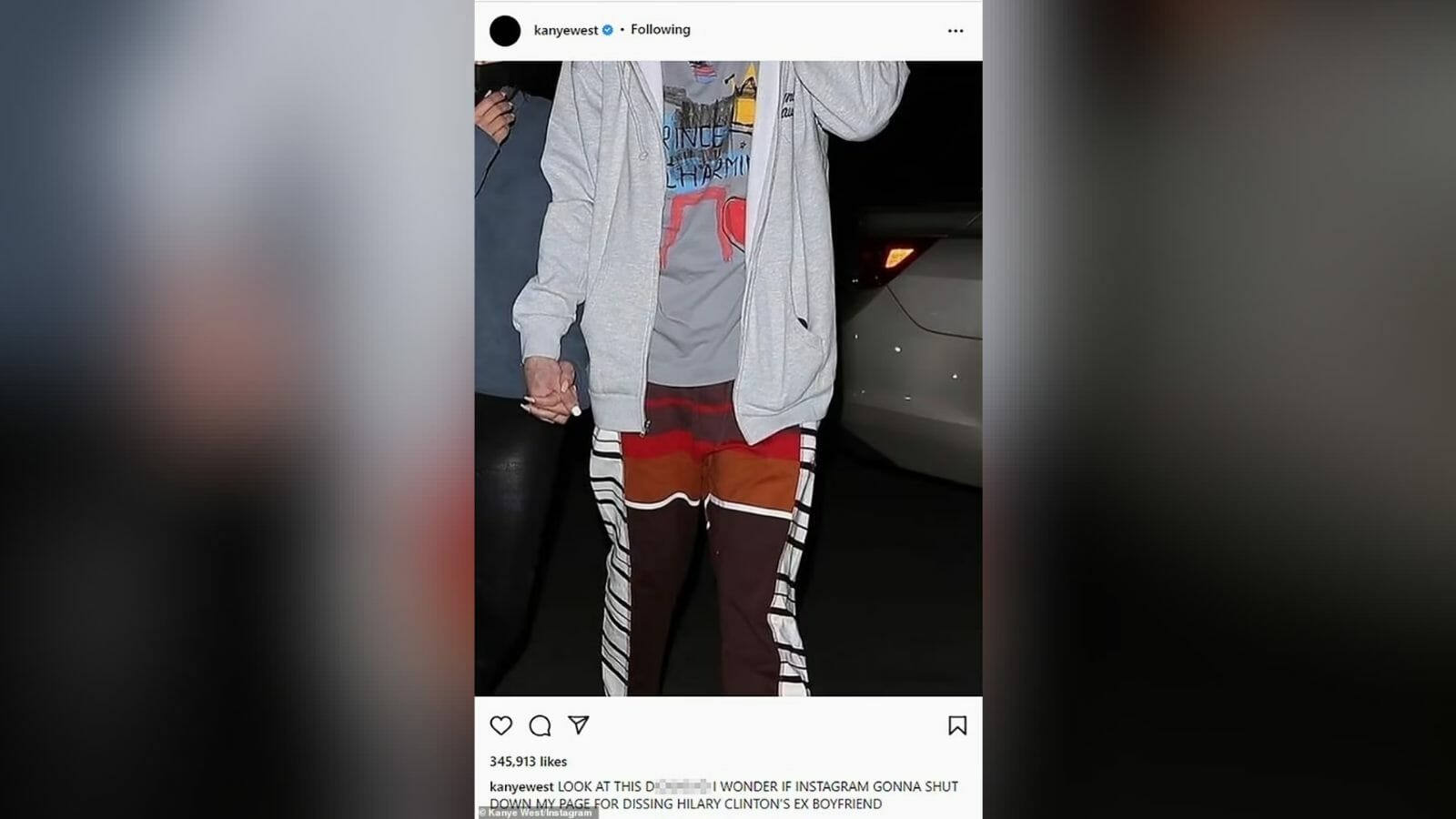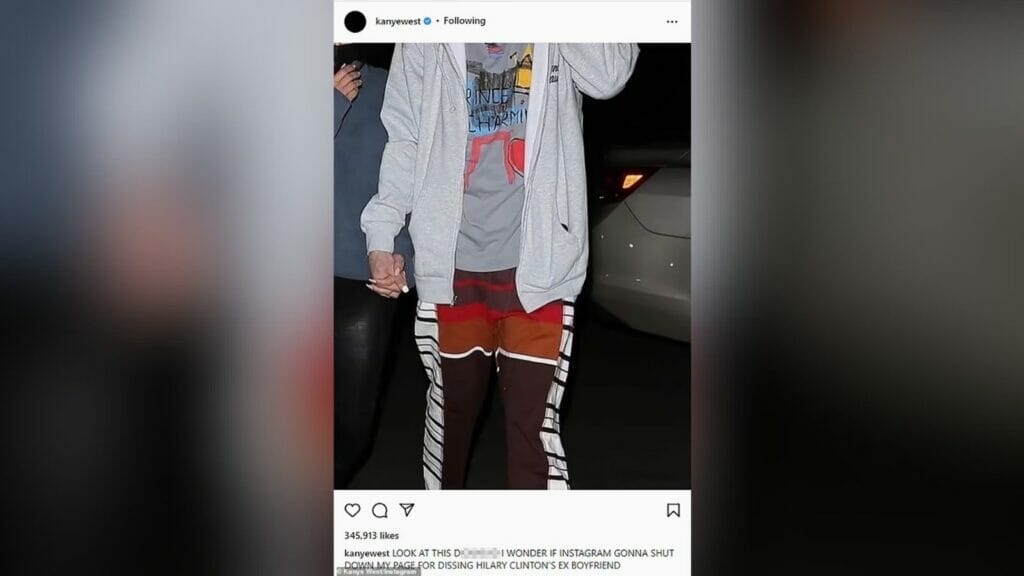 Beginning Of The Rivalry
Kim Kardashian, the American model, businesswoman, and socialite, filed for divorce from Kanye(Ye) West in February, last year. The couple share 4 children – North, 8, Saint, 6, Chicago, 3, and Psalm, 2. Kardashian asked for joint legal and physical custody.
In October 2021, Kardashian worked on an NBC sketch show and started dating Pete Davidson.
In the midst of his ranting posts, he posted a photo of him with a legal pad in his hand and captioned it, "MY ACCOUNT IS NOT HACKED I WILL BE AT SUNDAY SERVICE AT NOON AND WILL ME TAKING NORTH AND SAINT TO THE SUPERBOWL SHORTLY AFTER @chethinks I'LL DOUBLE WHATEVER THEY PAYING YOU JUST SO YOU DONT HAVE TO LOOK AT THAT PAWN EVER AGAIN BIG LOVE."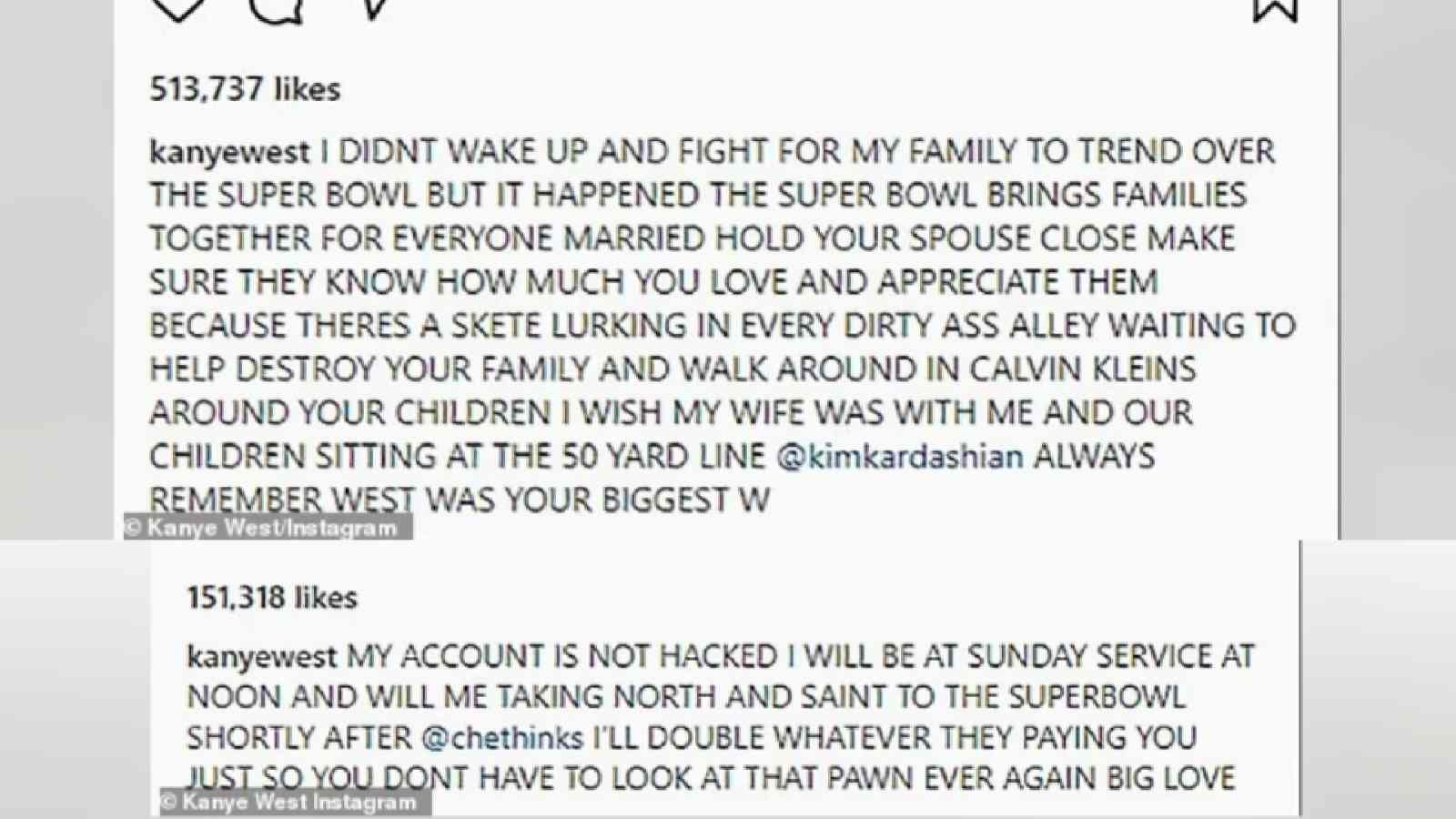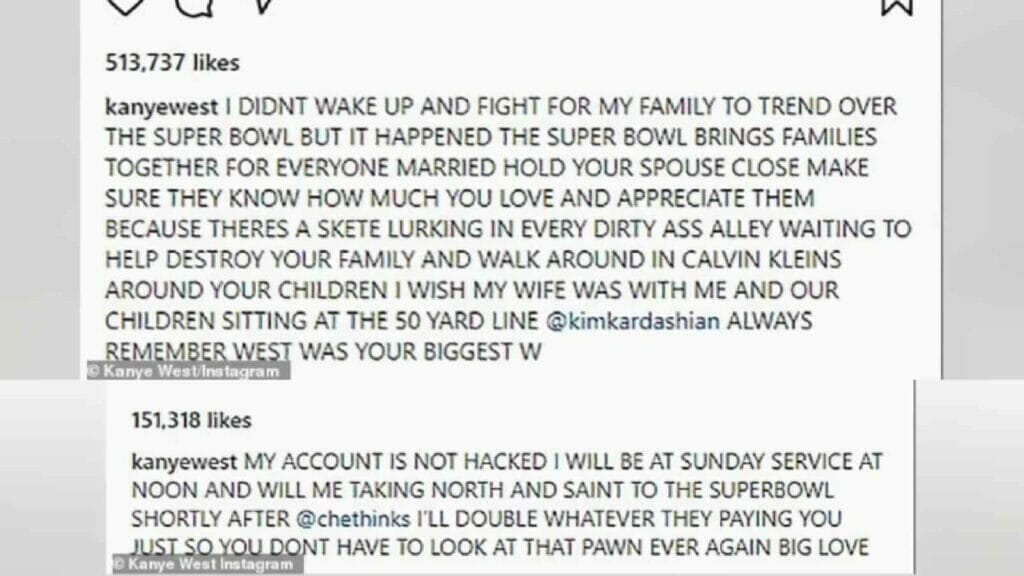 West criticized Kardashian for making a TikTok account for their daughter North, while he had no issues in filming North and Saint in his Instagram Live.
After seeing that he was trending on social media because of these rant posts, West went on to give couple's advice on one of his captions which read, "I DIDNT WAKE UP AND FIGHT FOR MY FAMILY TO TREND OVER THE SUPER BOWL BUT IT HAPPENED THE SUPER BOWL BRINGS FAMILIES TOGETHER FOR EVERYONE MARRIED HOLD YOUR SPOUSE CLOSE MAKE SURE THEY KNOW HOW MUCH YOU LOVE AND APPRECIATE THEM BECAUSE THERES A SKETE LURKING IN EVERY DIRTY ASS ALLEY WAITING TO HELP DESTROY YOUR FAMILY AND WALK AROUND IN CALVIN KLEINS AROUND YOUR CHILDREN I WISH MY WIFE WAS WITH ME AND OUR CHILDREN SITTING AT THE 50 YARD LINE @kimkardashian ALWAYS REMEMBER WEST WAS YOUR BIGGEST W"
West has also made a subtle mention about Davidson in his songs – The Game's Eazy and Fivio Foreign's City of Gods: 'This afternoon a hundred goons pullin' up to SNL / When I pull up, it's dead on arrival.'
Also Read: Kanye West is ready to Fight for his Children as He Targets Kim Kardashian and Her Beau Pete Davidson, Calls Out Kid Cudi