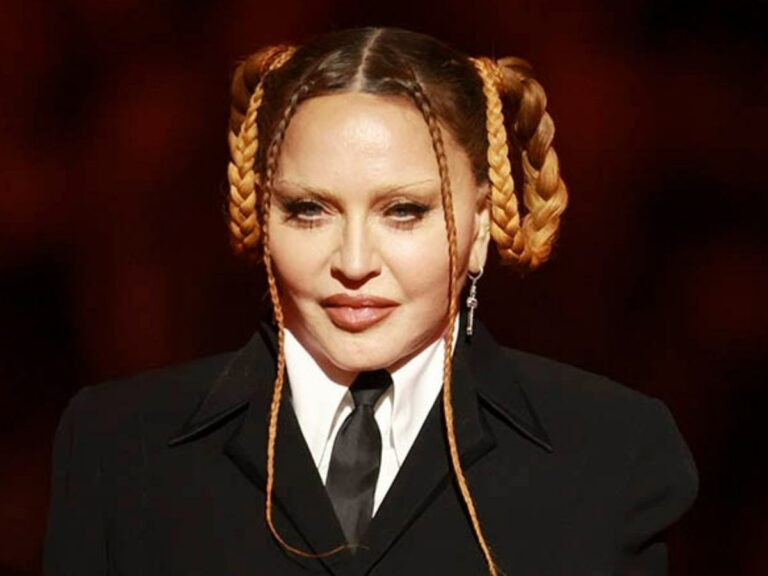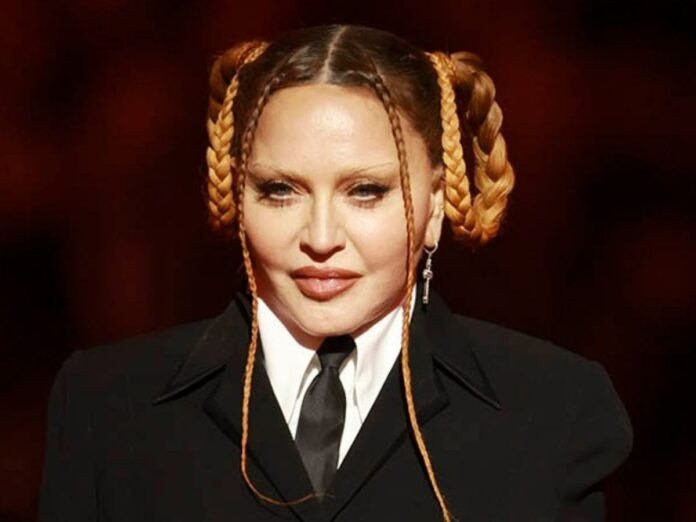 Madonna carried her alluring presence to the stage of the 65th Grammy Awards. The 64-year-old singer made a surprise appearance to present Grammy winners Sam Smith and Kim Petras for their performance. But before the winning duo took over the stage, Madonna left the audience in awe with a fiery speech. She was followed by Sam and Kim who performed 'Unholy'. Overall, Grammy this year was a commendable success.
Three weeks ago, Madonna announced the dates of her annual Celebration Tour. The coveted event of the seven-time Grammy winner is to begin on 15 July. In the statement, she claimed, "I am excited to explore as many songs as possible in hopes to give my fans the show they have been waiting for." The tour will start from Rogers Arena in Vancouver. Then the singer is scheduled to visit Phoenix, Cleveland, Toronto, New York, Atlanta, Miami, Los Angeles, London, Barcelona, Paris, Milan, and more. The tour will end in Amsterdam.
Related: Why Did The Madonna Biopic Starring Julia Garner Get Scrapped?
Madonna Speaks Her Heart Out About Artists Labeled As "Dangerous"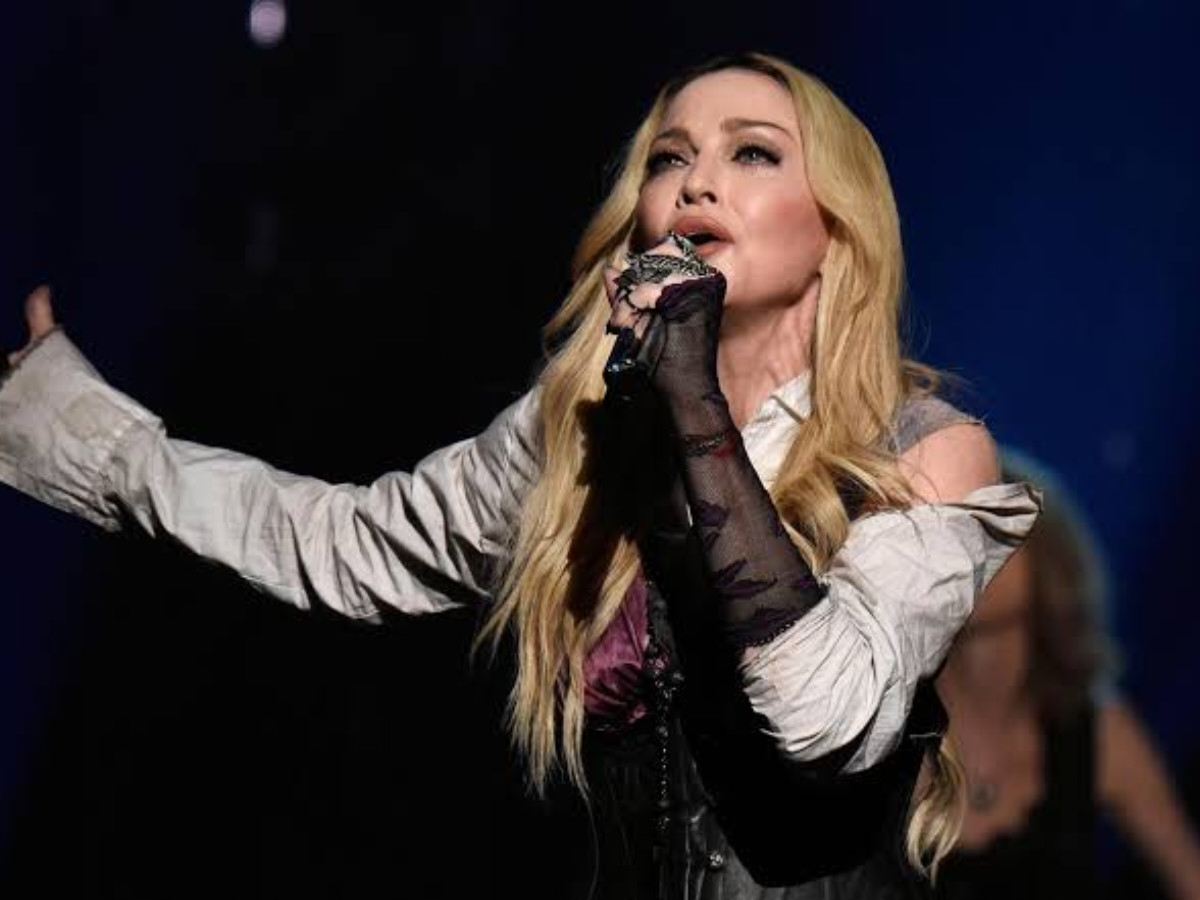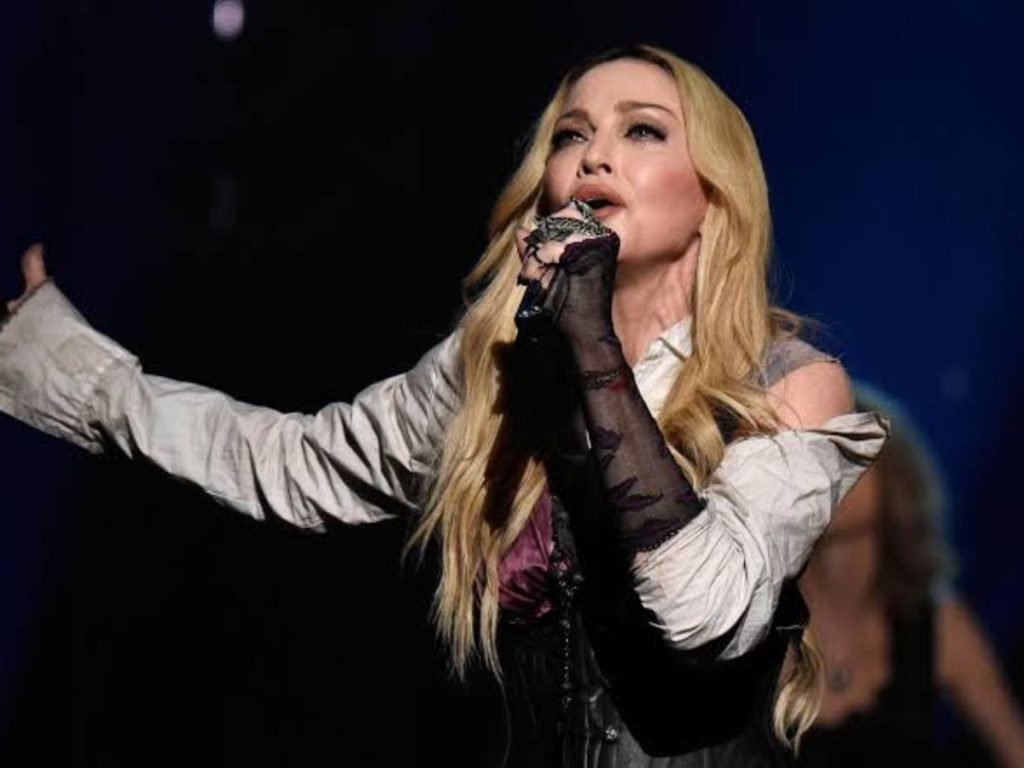 With Madonna busy with her Celebration Tour, she surprised everyone with her appearance at the 65th Grammy Award. Before the singing duo Sam Smith and Kim Petras, she made sure her time on the stage was worthwhile. "Are you ready for a little controversy? Come on people, let's make some noise. Y'all are going to sleep over here," said the Queen of Pop. "So, here's what I've learned after four decades in music — if they call you shocking, scandalous, troublesome, problematic, provocative, or dangerous, you're definitely on to something."
She continued, "I'm here to give thanks to all the rebels out there forging a new path and taking the heat for all of it. You guys need to know — all you troublemakers out there — you need to know that your fearlessness doesn't go unnoticed. You are seen, you are heard; and most of all, you are appreciated." Before she invited the duo she said, "So now, speaking of controversy, it gives me great pleasure to introduce two incredibly talented artists who have risen above the noise, the doubt, the critics; into something beautifully unholy. Here are two Grammy Award winners, Sam Smith, and Kim Petras."
Related: How Does Grammy Nominated Artist Kim Petras Use Religion To Process Trauma?
Madonna's Unrecognizable Face Concerns Fans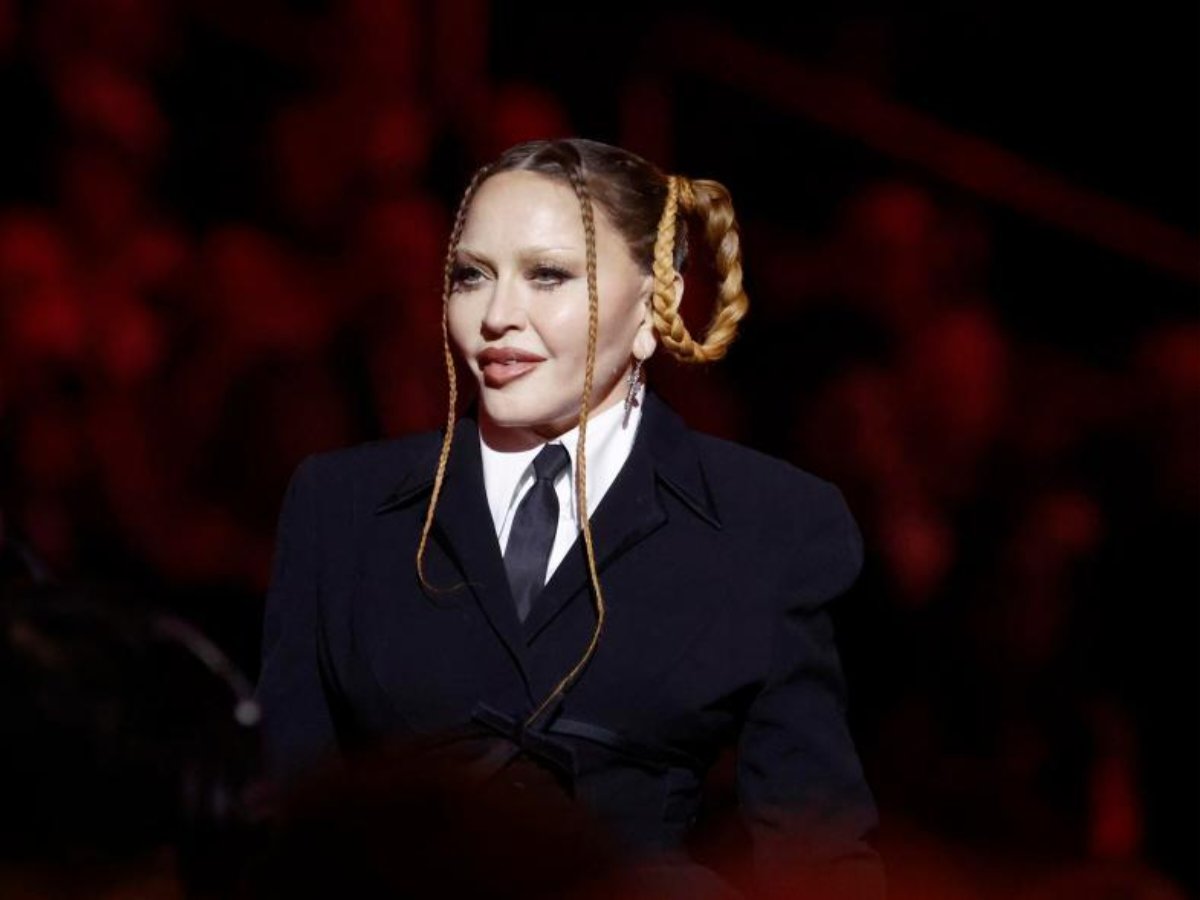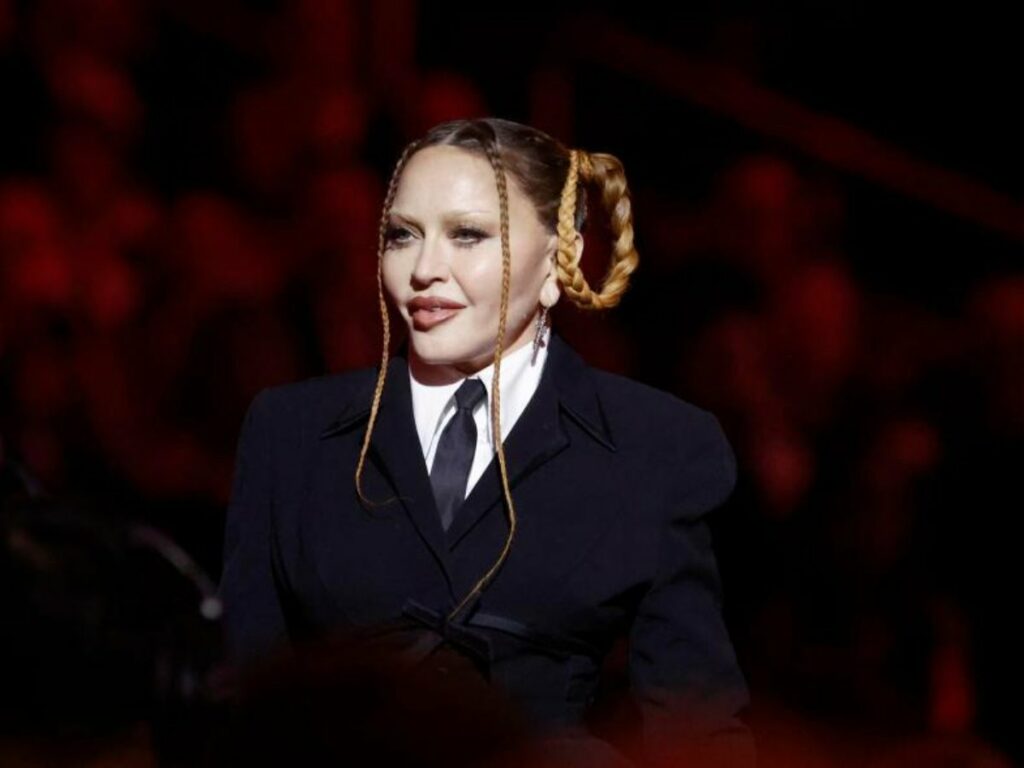 Madonna's speech was not the only topic of conversation that was raised during the Grammys. The 64-year-old singer was barely recognizable during the awards. Having a look at her it was evident the Queen of Pop had done some cosmetic alterations to her face. Madonna wore a black blazer, a black skirt, black tie over a white shirt paired with blue heels. The outfit was fashioned with braided hair.
The evident change has disappointed fans. The unrealistic beauty standards even targeted our legendary Queen of Pop. Many fans reacted to the "new face" on Twitter.
Related: Beyoncé Announces The 'Renaissance' Tour 2023: Everything To Know