King Richard actor, Will Smith expresses regret for his "unacceptable and inexcusable" act at 94th Academy Awards.
After all the internet and entertainment industry condemned Will's rageful act, on 28 March, the 53-year-old actor wrote an apology post on Instagram. In the Instagram post, the Oscar-winner actor apologized to the comedian, Chris Rock for slapping him on stage. The whole room was in great shock when this incident occurred during the award show night and left people with no words for the moment. Later, Will enjoyed the night and danced at the celebration of his first oscar trophy. Audiences who watched the unexpected assault live on tv rushed to the internet to criticize it. Academy has shown development on this by initiating a formal investigation.
Will Smith Apologised To Chris Rock On Instagram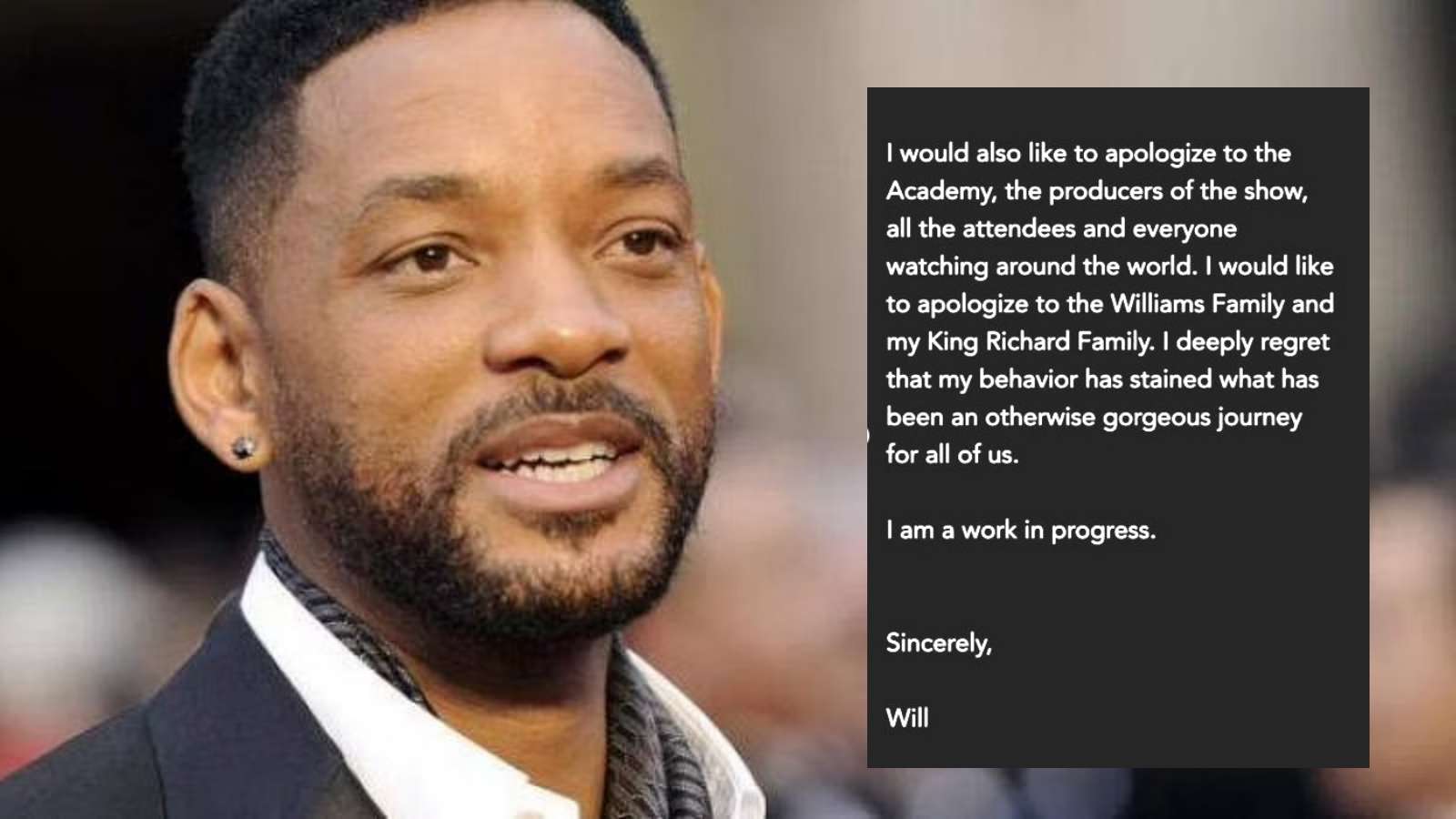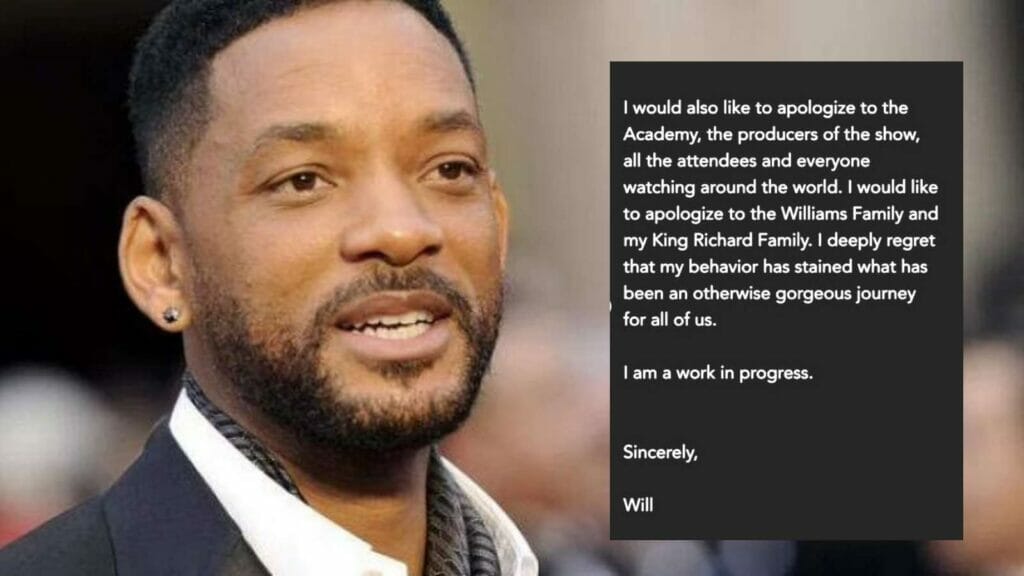 On Monday, the day after Will smacked Chris on stage during the 94th Academy awards, he wrote an apology letter and posted it on his Instagram. He wrote a long note in which he mentioned his action were 'out of line' and was ashamed later.
His long public apology note stated, "Violence in all of its forms is poisonous and destructive. My behavior at last night's Academy Awards was unacceptable and inexcusable. Jokes at my expense are a part of the job, but a joke about Jada's medical condition was too much for me to bear and I reacted emotionally. I would like to publicly apologize to you, Chris.
Will accepted his mistake and added, "I was out of line and I was wrong. I am embarrassed and my actions were not indicative of the man I want to be. There is no place for violence in a world of love and kindness."
View this post on Instagram
Additionally, he apologized to the Academy and the audiences, "I would also like to apologize to the Academy, the producers of the show, all the attendees, and everyone watching around the world. I would like to apologize to the Williams Family and my King Richard Family. I deeply regret that my behavior has stained what has been an otherwise gorgeous journey for all of us."
He promised to work on himself at the end of the note, "I am a work in progress. Sincerely, Will." Earlier, the Academy awards mentioned in a statement that it condemns any kind of violence, harassment, and discrimination.
All of this started when the host of the show, Chris Rock made fun of Jada Pinkett Smith, wife of Will, for her hair loss issues in a sarcastic tone. He said, "Jada, I love you. G.I. Jane 2, can't wait to see it." He symbolized the movie to tease Jada's haircut because she shaved her head last year and spoke about her alopecia disease publicly. This joke infuriated Will and without thinking of the repercussions he went to smack Rock on stage. He also gave a serious warning quite aloud, but it got censored in the US. When he won his first Oscar for Best Actor he gave an acceptance speech and apologized for the awkward moment.
Also Read: Ricky Gervais Retweets An Old Clip From 'The Office' In An Apparent Dig At Will Smith