It seems all isn't well between Meghan Markle and Prince Harry! The royal couple has been under the spotlight recently due to rumors of them separating. Harry's recent vacation to Japan with his friend Nacho Figueras, during which Meghan stayed at home and was spotted going to numerous social engagements alone after celebrating her 42nd birthday, served as the newest fuel for these divorce rumors.
There are rumors that Meghan Markle has set out numerous demands for Prince Harry with regard to their divorce. Now Meghan has been seen in public, and fans are surprised to see that she isn't wearing her ring. Are the divorce rumors more than just rumors?
Related: Meghan Markle Resorts To Anti-Stress Patches To Manage Her Life As Prince Harry Goes Abroad For Business
Why Is Meghan Markle Not Wearing Her Ring?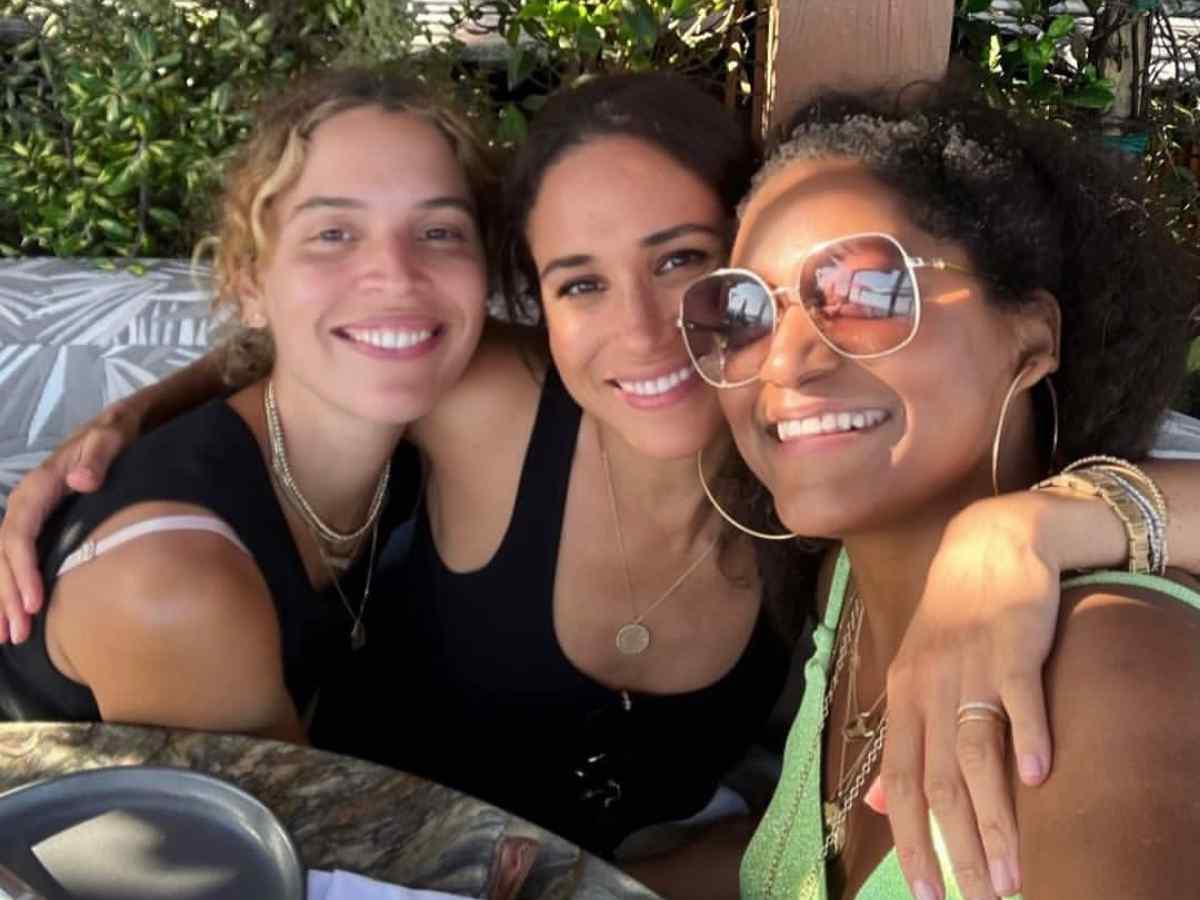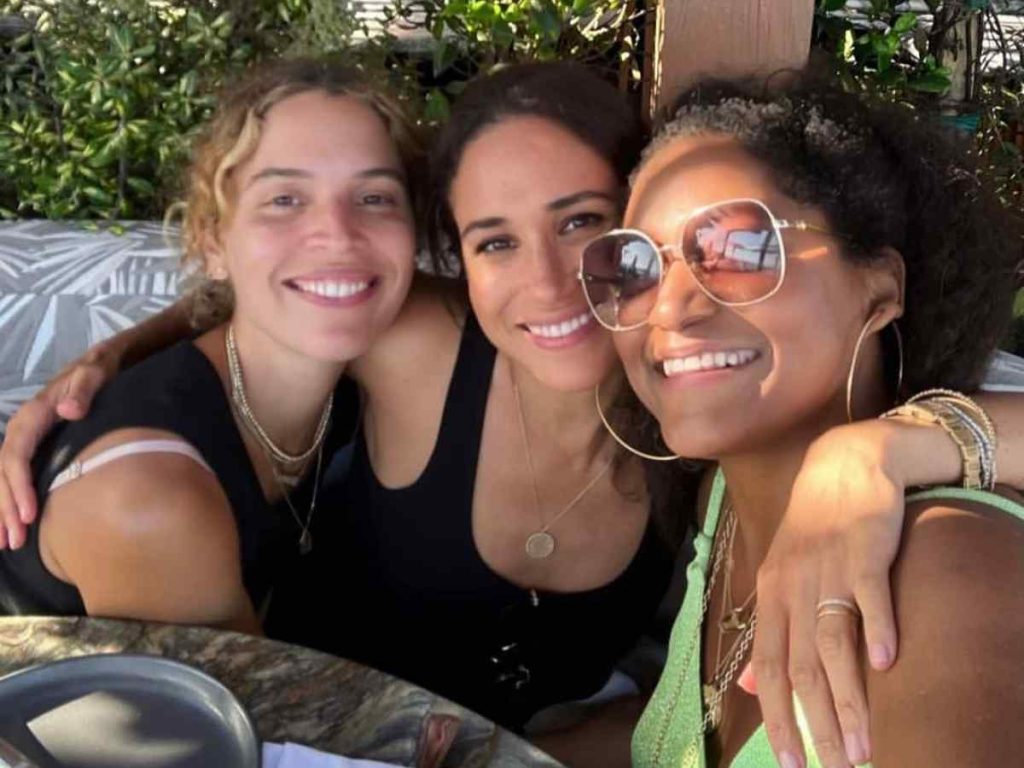 Meghan Markle was seen in Los Angeles having a birthday lunch with her pals Kadi Lee and Cleo Wade. In a picture posted by Kadi, Meghan looked excellent as she hugged her closest friends. But attentive royal fans immediately picked up on a notable absence. Meghan's $200,000 diamond engagement ring was clearly absent from her finger.
The Duchess' engagement ring usually seemed to be on her hand above her gold wedding band and diamond eternity ring. Hence, its disappearance raised suspicion among royal watchers. Social media platforms were buzzing with conversations about the unexpected alteration to Meghan's jewelry preferences.
However, this is not really the first time Markle has been seen without her ring. She briefly took off her wedding and engagement rings while she was expecting Prince Archie, subsequently disclosing that the set had undergone a makeover. On their first wedding anniversary, Prince Harry, who is known for his romantic gestures, decided to upgrade his wife's wedding band by giving her a custom eternity ring.
It's unclear if it's a hint of the couple's split or just a fashion statement by the Duchess. Only time will tell, that's for sure.
In Case You Missed It: Meghan Markle Goes To Taylor Swift's Eras Tour In Los Angeles Without Prince Harry
Is Meghan Markle Going Through A Divorce With Prince Harry?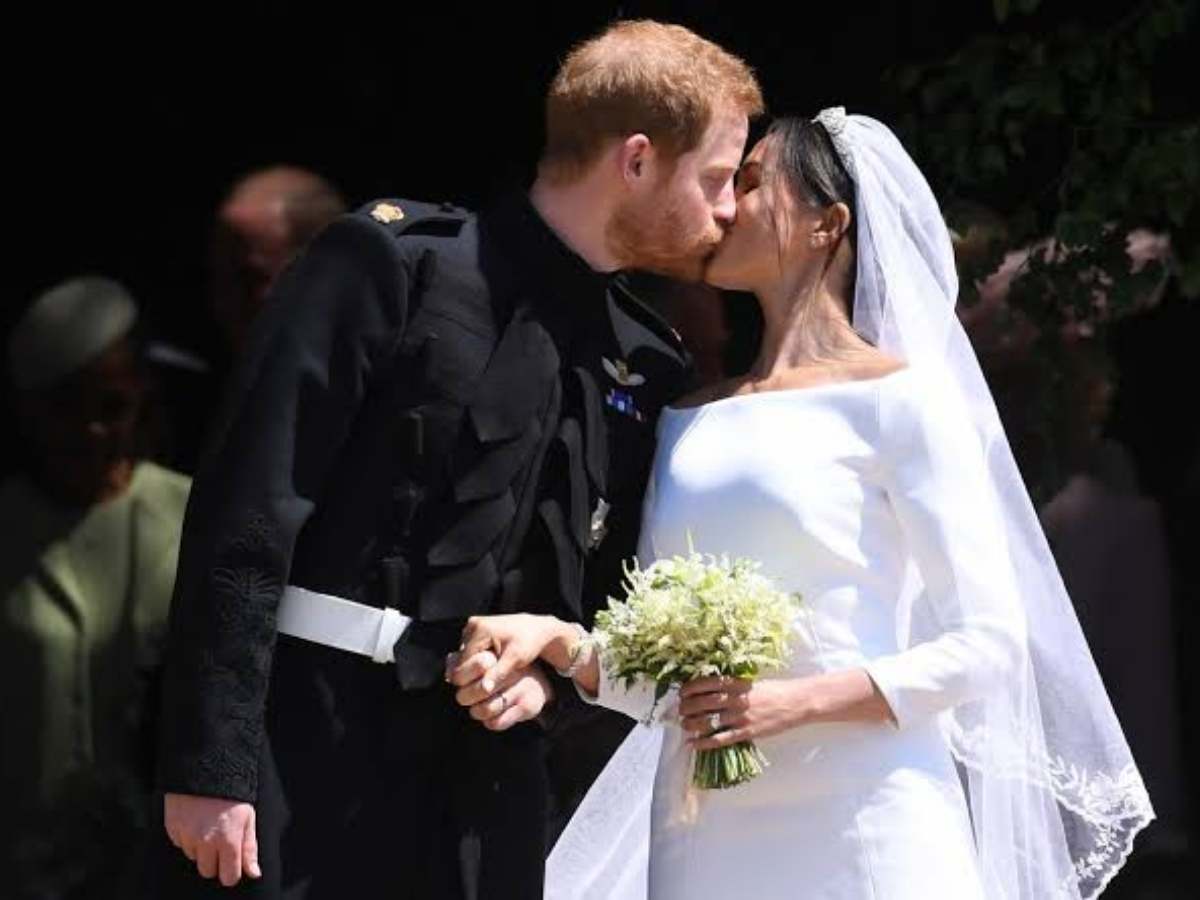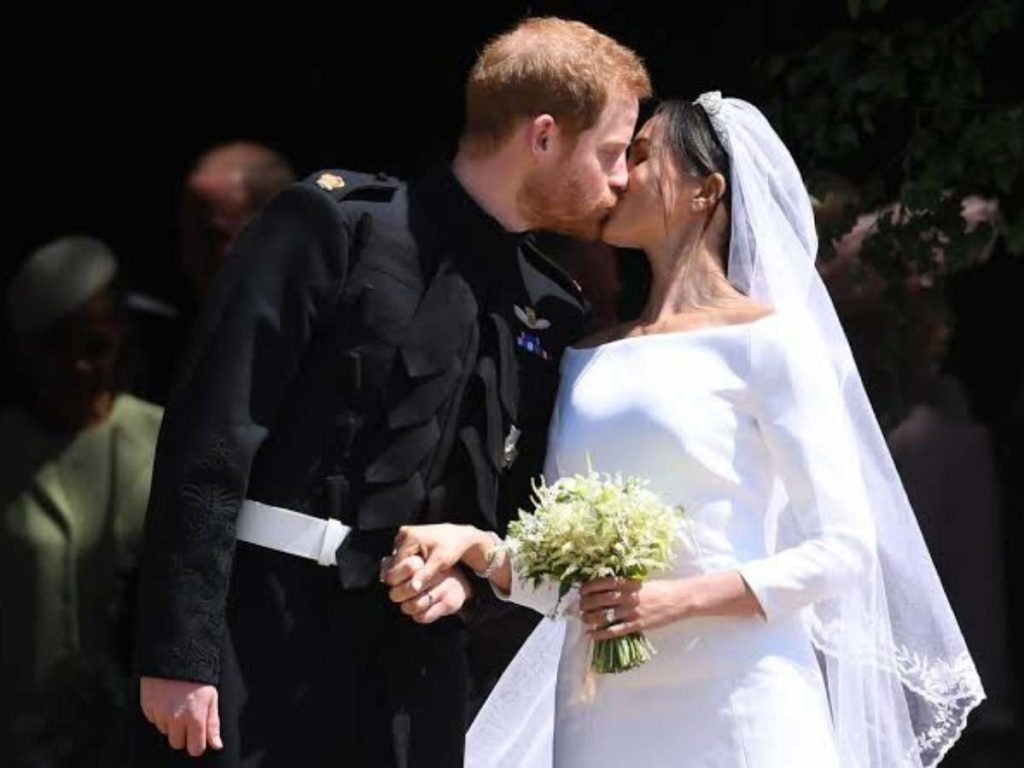 The previous year has seen extensive coverage of Meghan Markle and Prince Harry's relationship, with a podcast, a documentary series, and Harry's autobiography, 'Spare', providing details on their lives. Rumors have it that Meghan Markle and Prince Harry are having financial difficulties as a result of the termination of a million-dollar deal with Spotify, which is putting their marriage at risk. Harry and Meghan will eventually divorce, according to some royal insiders.
Meghan would probably receive a sizable settlement if the divorce ever took place since the couple has a prenuptial agreement. According to The Daily Mail tabloid, a provision in the claimed agreement states that Meghan is to get $80 million for the sake of their kids, Lilibet and Archie.
It would appear that Prince Harry would have support from the British Royal Family in the unlikely scenario of a divorce. King Charles III reportedly informed Harry that, after his divorce, he would be able to reclaim his royal privileges. Even if a divorce occurs, Meghan reportedly wants to retain her title as Duchess of Sussex.
You Might Like To Read: Prince Harry And Meghan Markle Are Ready To Become Prisoners Of Palace As They Plan To Rent A Property In Kensington Palace