One of the most beloved royal family members was Princess Diana. She enthralled the world with her simplicity and kind-heartedness. Diana was a rebel and an icon. However, her life had tumultuous terrain, which eventually pushed her into the abyss of an untimely and gruesome death at the end. The only thing that lacked in her life was love, but during the last moments of her life, she felt loved by Dodi Al Fayed.
The sixth and final chapter of 'The Crown' is here. The show's run on Netflix has depicted the six decades of the rule of the late Queen Elizabeth II. In the latest season, we will see the final reign of the late Queen in the late 20th century before going into the 21st century. In this reign, the most important and controversial chapter was Princess Diana and her love life. The Princess of Wales had a short-lived romance with the infamous film producer, Dodi Al Fayed, after two years of relationship with Hasnat Khan. However, it ended tragically after the accident involving Diana and Dodi in Paris, where they lost their lives.
Related: Why Princess Diana Never Wanted To Date Her Crush Tom Cruise
Who Is Dodi Al Fayed? How Did The Relationship Between Him And Princess Diana Bloom?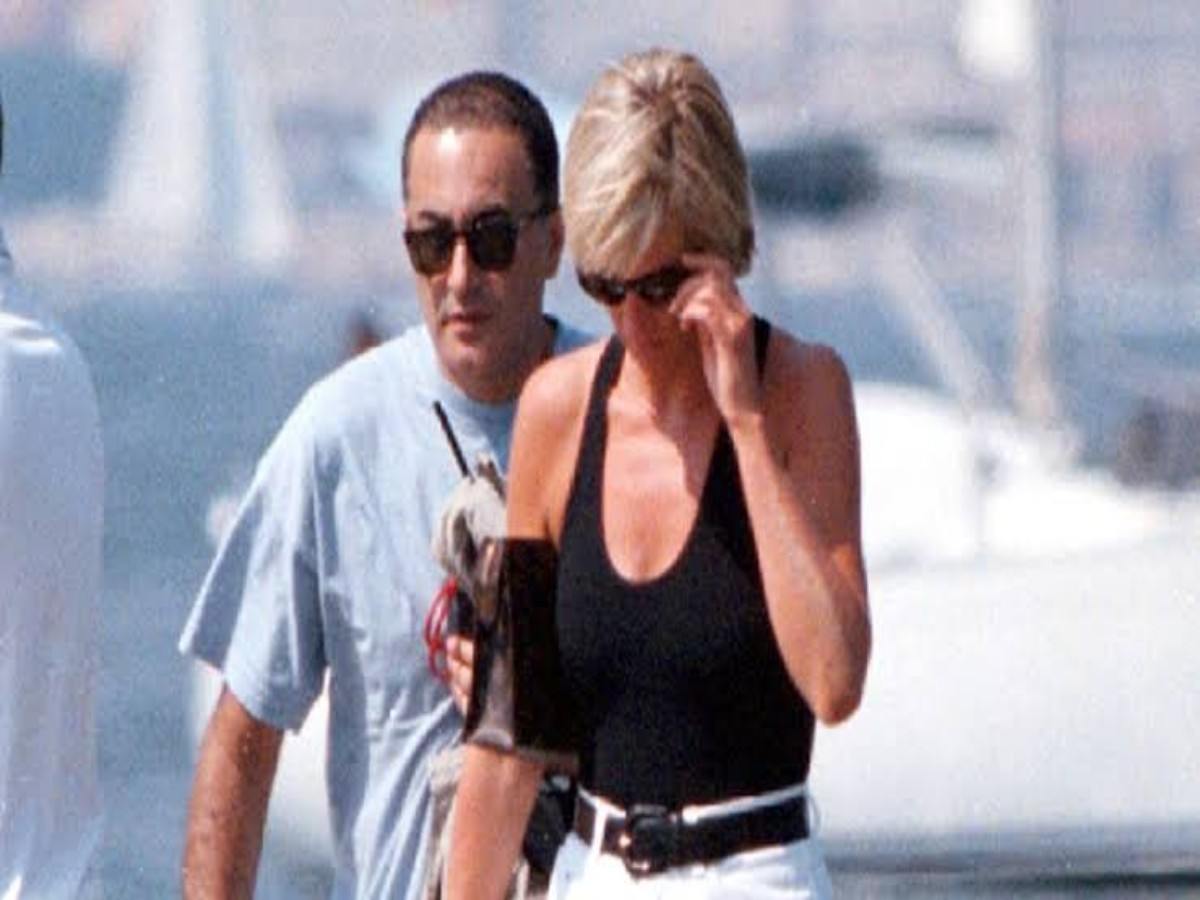 Emad El-Din Mohamed Abdel Mena'em Fayed, aka Dodi Al Fayed, was the son of the billionaire Mohamed Fayed. Mr. Fayed owned the Harrods in London and the Ritz in Paris. He was born in 1955 in Egypt.
Dodi Fayed attended school at prestigious academies in Switzerland and the UK. Dodi was an officer in the UAE Air Force in London. However, he turned his focus to producing films in Hollywood.
Dodi Al Fayed was interested in striking women. He was rumored to have dated some of Hollywood's leading ladies, including Winona Ryder, Julia Roberts, and others. He was married to Suzanne Gregard, a model, in 1986, only to divorce after eight months. But the last woman he was with was Princess Diana.
Princess Diana and Dodi Al Fayed met each other in 1986 at a polo match, where Dodi was playing against King Charles III. This was shown in the third episode of the fifth season. During the episode, we see Mohamed Fayed introduce Diana to his son.
In 1992, Charles and Diana separated, and they finalized their divorce in 1996. In 1997, Mohamed invited Diana and her two children, Prince William and Prince Harry, to Jonikal in South France. After that summer, the Princess of Wales returned to Jonikal alone to spend some time with Dodi before going to Paris. During the trip, the kiss between Diana and Dodi cemented the relationship, creating a stir.
However, the relationship did not last long, as both Princess Diana and he died in a fateful car accident in Paris on August 31, 1997.
In Case You Missed: 10 Actresses Who Have Played Princess Diana On Screen
He Left Kelly Fisher For Diana
Before Dodi Fayed met Princess Diana, he got engaged to another model, Kelly Fisher, in 1997. However, at the same time, Fayed started dating Princess Diana after the St. Tropez vacation. Kelly learned about the affair when The Sunday Mirror released the pictures of Dodi kissing Diana. This infuriated Kelly, and she sued Dodi Fayed.
Kelly Fisher was seen with her lawyer, Gloria Allred. She sued him for breach of contract and for putting her modeling career on hold. Fisher arranged a press conference for the announcement of the lawsuit.
Gloria claimed that Dodi abandoned Kelly at the altar. She said that he threw away her love "in a callous way with no regard for her whatsoever." The model also demanded $500,000 in premarital support. However, after the tragic death of Dodi Al Fayed, Kelly dropped the lawsuit out of respect for the loss of the Fayed family.
You Might Also Like To Read: Who Is Dr. Hasnat Khan, One Of Princess Diana's Last Beaus Before Her Tragic Death?