The fifth season of 'The Crown' has arrived on Netflix, and people are glued to their screens! The new season stars Elizabeth Debicki as Princess Diana and Dominic West is playing King Charles. After their divorce, Diana had men she loved before the tragic car crash. People may fondly remember Diana and Dodi Fayed because both of them died in a car accident in 1997. But, one of the affairs she had was with a Pakistani-origin surgeon, Dr. Hasnat Khan.
In the new season, Humayun Saeed portrays the character of Dr. Hasnat Khan. Hasnat and Princess Diana met each other at the Royal Brompton Hospital. She was visiting her acupuncturist and healer, Oonagh Toffolo whose husband Joseph was to go under a triple-bypass surgery. Dr. Hasnat was one of the persons who was assisting in the surgery. Since meeting him, she deemed him "Mr. Wonderful". So, who was Dr. Hasnat Khan, who wooed Princess Diana with his "drop-dead" gorgeousness?
Related: Elizabeth Debicki Reveals How 'The Crown' Will Show Princess Diana's Final Days And Death
How Did Love Bloom Between Dr. Hasnat Khan And Princess Diana?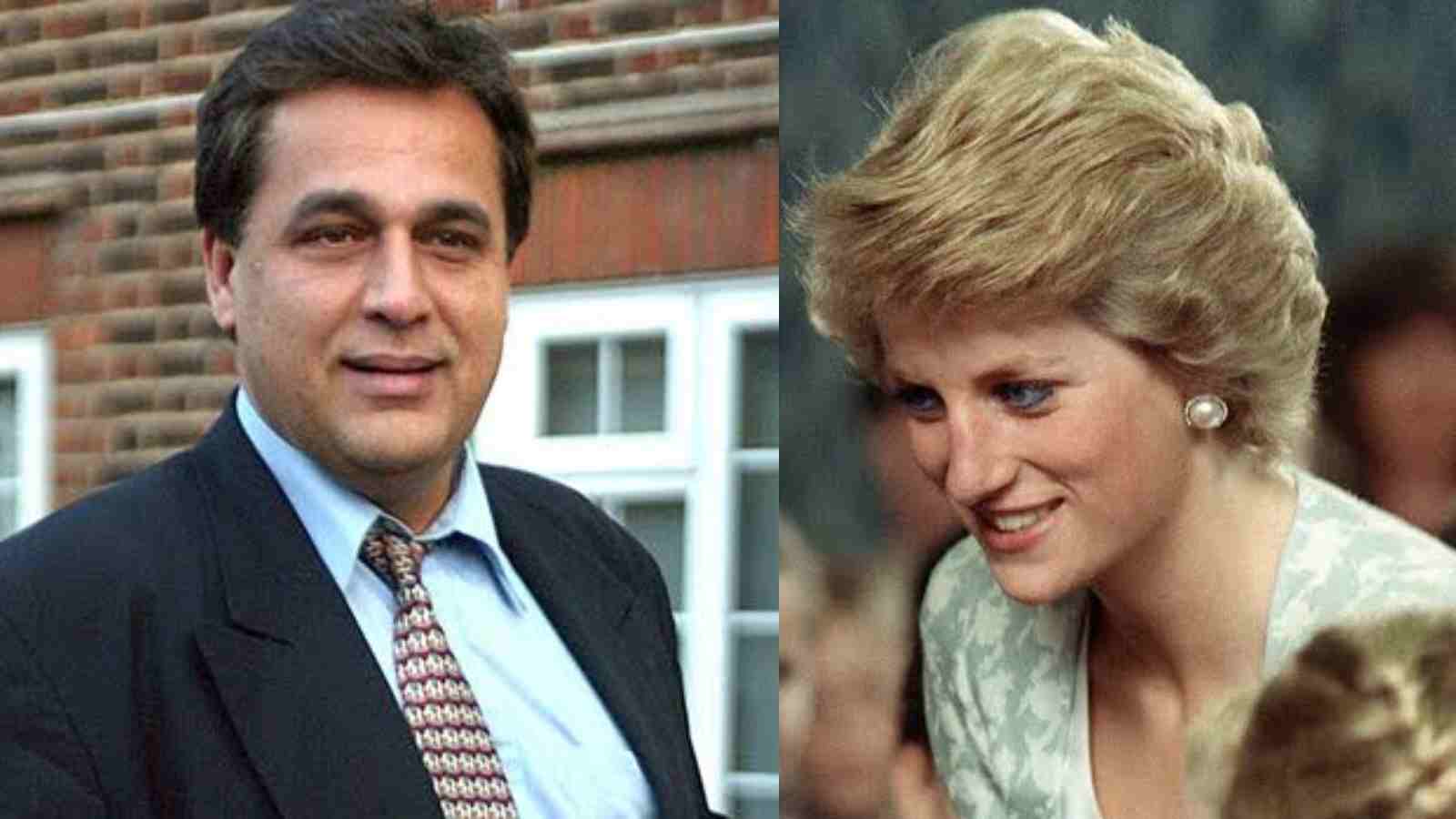 At the beginning of 2022, Netflix announced that the new season of 'The Crown' will feature one of the last relationships of Princess Diana, Dr. Hasnat Khan. He was born in Pakistan in 1959. Hasnat earned his Bachelor's degree in Medicine and Surgery following in the footsteps of his grandfather who was a doctor. To pursue his Ph.D., he enrolled in Imperial College.
But, it was 1995, when Hasnat Khan was working at the Royal Brompton Hospital, where Princess Diana was a frequent visitor. During that time, she was going through the divorce process with King Charles. Princess Diana wanted normalcy as she was slowly pulling herself out of the Royal life. In September 1995, she went to be there for her friend and acupuncturist, Oonagh Toffolo, whose husband was to go for triple-bypass surgery.
Dr. Hasnat Khan was attending the surgery, and while he was talking to Toffolo, she introduced him to the visitor. They exchanged pleasantries and he left. Princess Diana was completely smitten by the beauty of Hasnat Khan, and she got to know his name by looking at his shoes. She told the acupuncturist, "Oonagh, isn't he drop-dead gorgeous?" She also told her energy healer that she has met her "Mr. Wonderful".
During his 2004 interview with police officials, he said, "I found Diana very down to earth, and she made everyone feel at ease. I did notice that she was also very flirtatious with everyone." But after several weeks of knowing each other, there was fondness between them.
"One day", he recalled in a Daily Mail interview, "I came out of the hospital and she was going in, and and she shouted at me, 'Oi, where are you going?' I said I was going to my uncle's house in Stratford-upon-Avon to collect some books, and I blurted out, 'Do you want to come?' She said yes, and that was it, really." This is when the friendship turned into a relationship.
In case you missed: "It's About To Get Wild": Princess Diana Vs Royal Family Showdown In 'The Crown' Season 5 Trailer Excites Fans
What Led To The Couple's Split?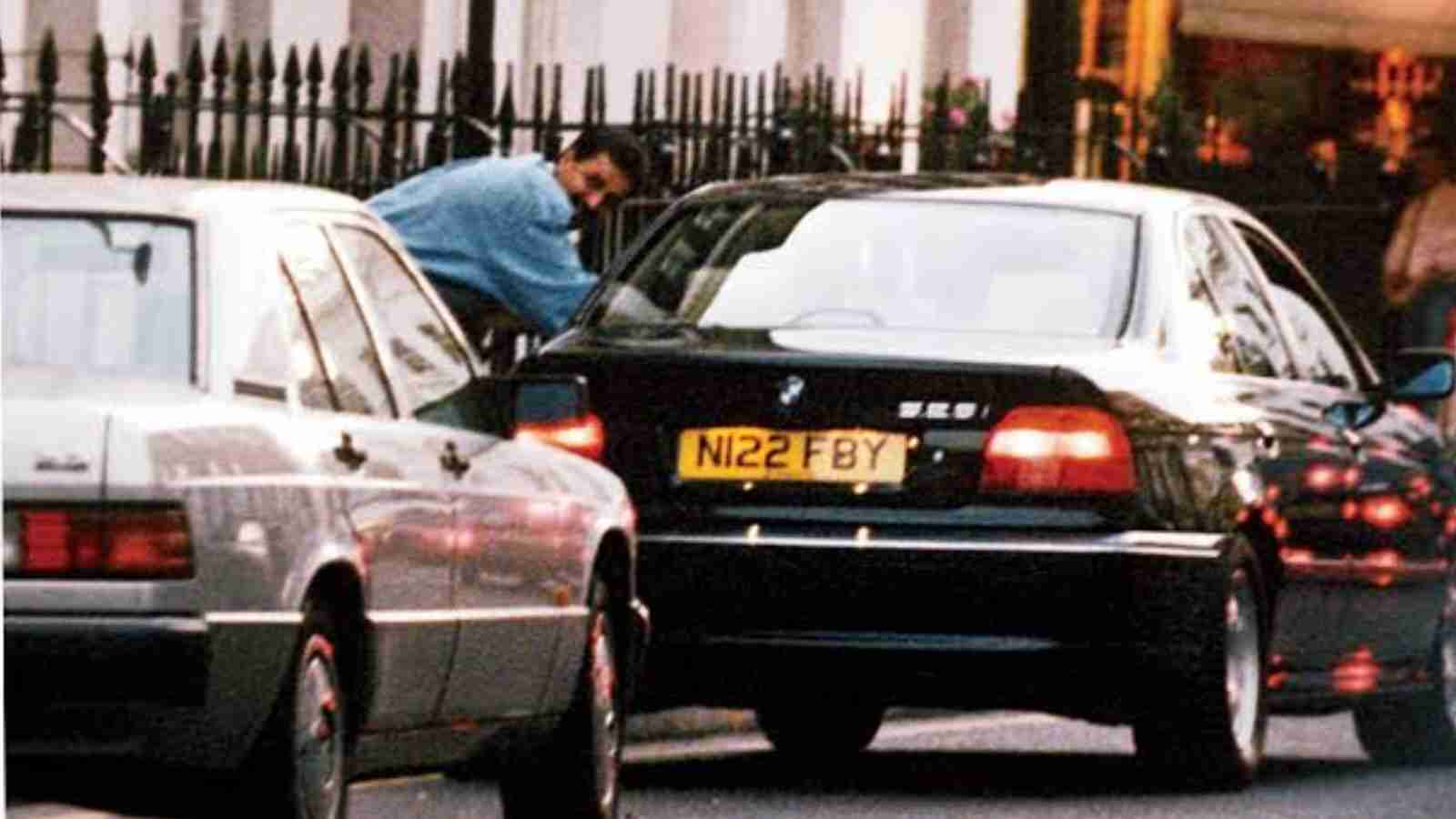 The life that Hasnat Khan was leading was what a surgeon had to go through in the initial years. He used to work 90 hours per week. One of his companions recalled, "When he wasn't working, he wanted to sleep". Despite the hectic schedules and less time for Diana, she was head-over-heels in love with him. Her friend asked, "Why do you like him?" She told her, "Oh, I love him. He is so dedicated to his work."
The two did occasionally discuss marriage, but it was a far-fetched idea if they continued to be in England, because of the constant paparazzi intrusion. The only place of solace for them was Kensington Palace. She told her butler, Paul Burrell, to get them married. In Khan's 2004 interview, he told the officials, "I thought it was a ridiculous idea." But, she was ardent and foolishly in love with him.
She flew down to Pakistan with the famous financer Goldsmith's wife, Lady Annabel Goldsmith to visit her daughter and son-in-law, Imran Khan's Cancer hospital. There she met Jemima Khan, daughter of Lady Anabel, and the two discussed marrying a Pakistani, Muslim man. Jemima in her remembrance piece recalled, "Diana was madly in love with Hasnat Khan and wanted to marry him. Even if that meant living in Pakistan."
Dr. Hasnat Khan was afraid of the discreet wedding that Diana wanted. But, things started changing in 1997, when Diana accepted Mohammed Al Fayed's offer to go to St.Tropez. There she found love in his son, Dodi Fayed. In 2008, he said, "I think that Diana finally realized that Al Fayed could give her all the things I could not. He had money and could provide the necessary security for her."
Diana was frustrated that Hasnat did not want to marry her or publically announce their relationship. Hasnat was afraid of being constantly in the public eye. He was concerned that "normalcy" would fade away from his life. The two parted ways and Diana continued her short-lived quest for love with Dodi.
You might also like to read: James Gavin's New Book Reveals Princess Diana Had A Huge Crush On This 1980s Pop Artist