As Halloween is around the corner, people have already come up with exciting ideas sticking to the current headlines – Taylor Swift and her new beau, Travis Kelce. Swifties all around the world cannot get enough of her dating life.
Indiana woke up with a huge Taylor Swift-themed skeleton decoration on the gardens of one of the residents, The Owens. The family named their latest Halloween set-up "Skaylor Swift."
Read also: Donald Trump Thinks Taylor Swift And Travis Kelce's Romance Will Hit "Most Likely Not" Status
Taylor Swift And Travis Kelce's Fans Are Pumped Up for Halloween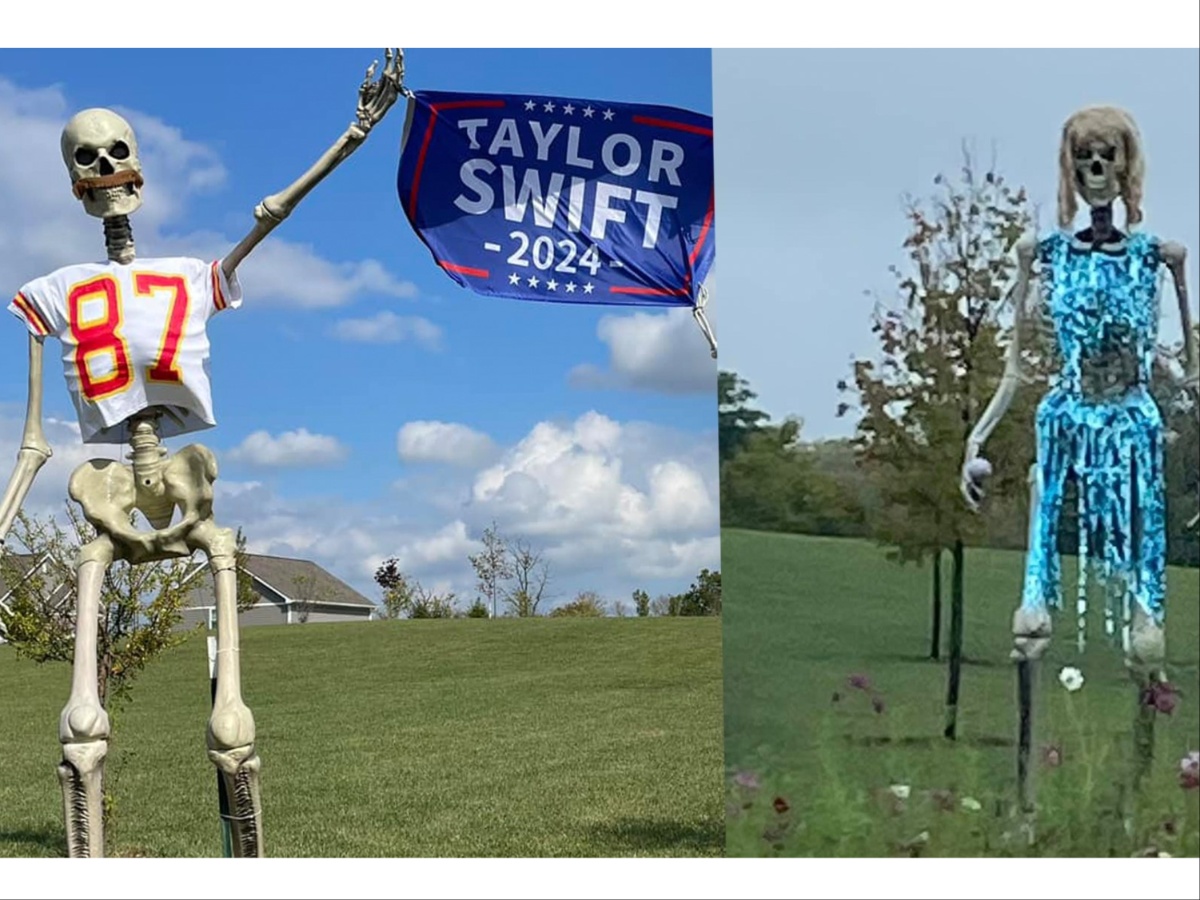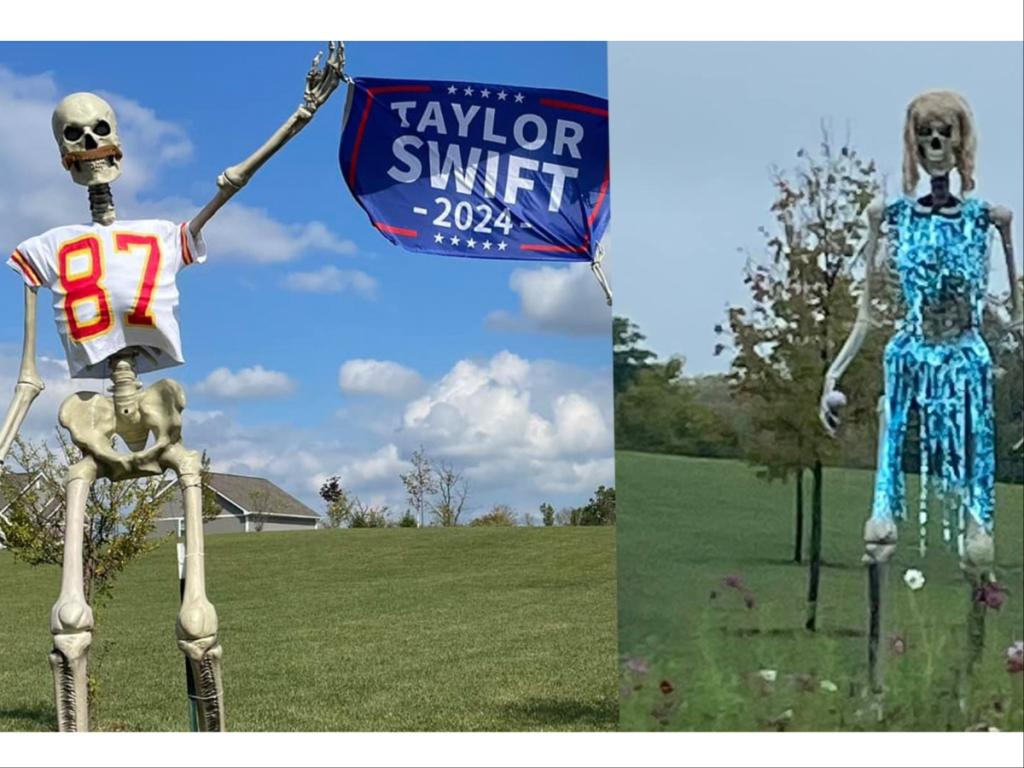 A resident of Indiana, Michal Owens, decorated his garden with a 12-foot skeleton of Taylor Swift and Travis Kelce. The Grammy Singer-inspired skeleton was seen dressed in a two-piece metallic blue skirt, inspired by her many onstage outfits. Right opposite to it, stood the NFL star-inspired decor in the Kansas City Chiefs football jersey and his famous mustache.
The Owens family members are huge Swifties. While talking to CBS 4 Indianapolis, the family confessed to how they put up the Taylor Swift-inspired Halloween decor. Mrs. Owen shared the difficulties of putting up such a huge decor including the costume, she said that "the hair was a big deal. That's three wigs sewn together. They had to have the bangs."
She further added, "There are definitely people stopping. We would rather them pull in the driveway than stop dead on the road and drive off like they're in a getaway car."
In case you missed: Is Maya Benberry Jealous Of Taylor Swift? Travis Kelce's Ex-Girlfriend Calls Him A Narcissist
Taylor Swift Causes Travis Kelce's Jersey Sales Hike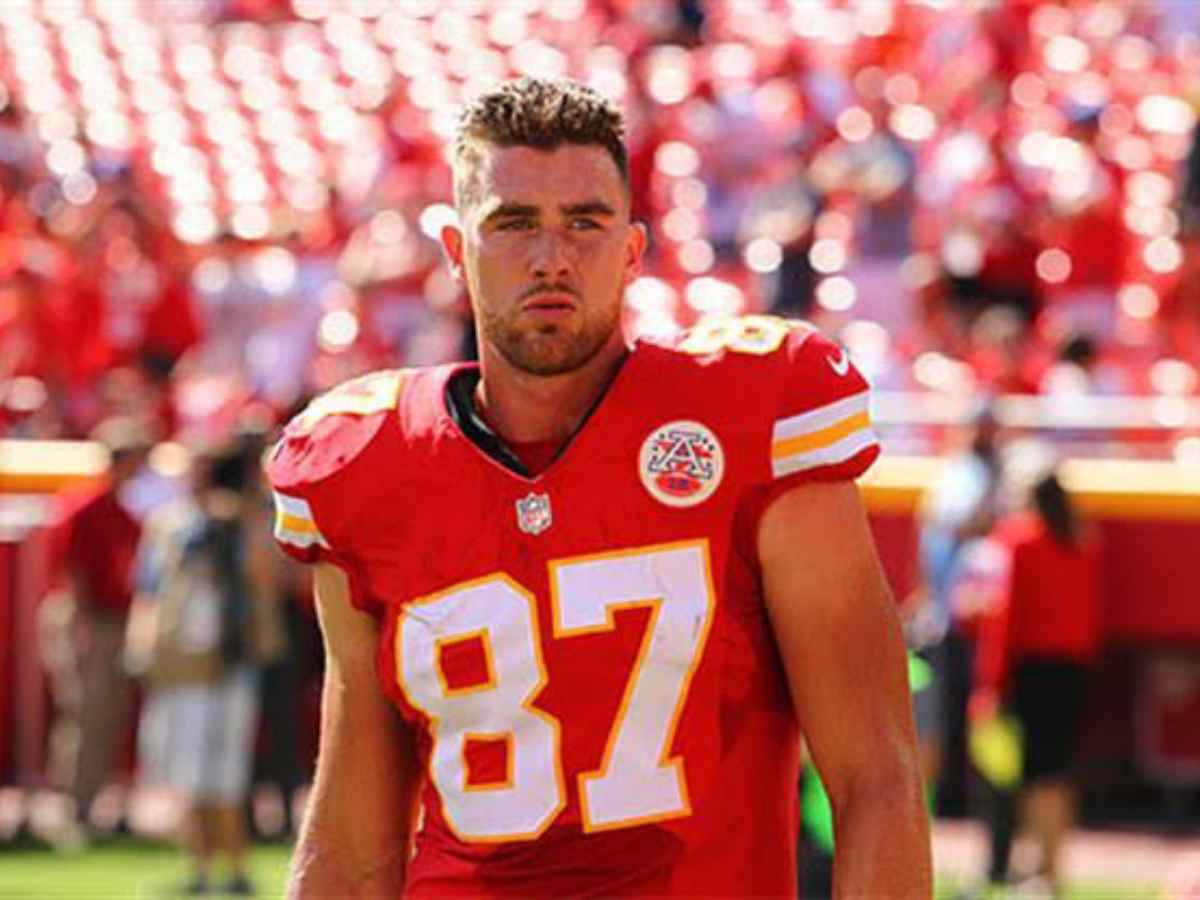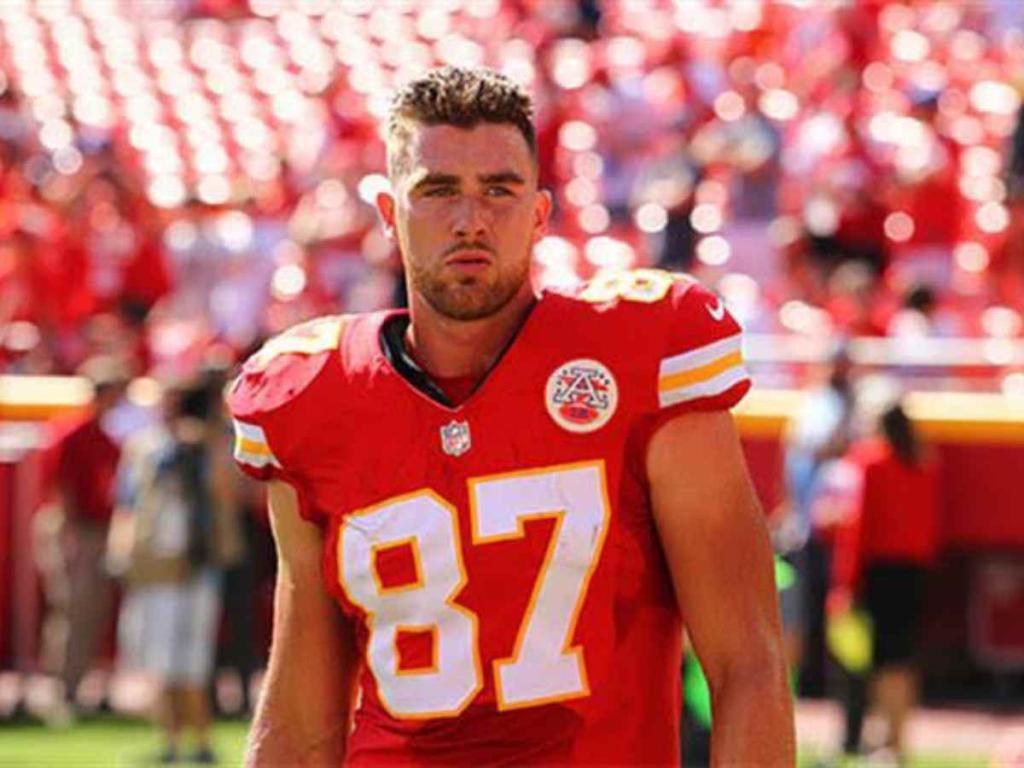 The Owens most likely got Travis Kelce's jersey to fit the humongous version of faux Kelce. However according to the reports, ever since the football player was spotted with the 'You Belong With Me' singer the sales of Kelce's jersey have increased.
People reported that "Travis Kelce was one of the top 5 selling NFL players and saw a nearly 400% spike in sales throughout the Fanatics network of sites, including NFLShop.com." Although the couple has not confirmed their relationship yet, the fans can't help but notice how cheerful and happy the 'Enchanted' singer has been since the media captured them together. Meeting the family, and cheering Travis Kelce at his game, Taylor might have finally found her 'Lover'.
You would also like to read: 'Kiss, Marry, Kill': Watch Travis Kelce Choose Between Taylor Swift, Katy Perry and Ariana Grande