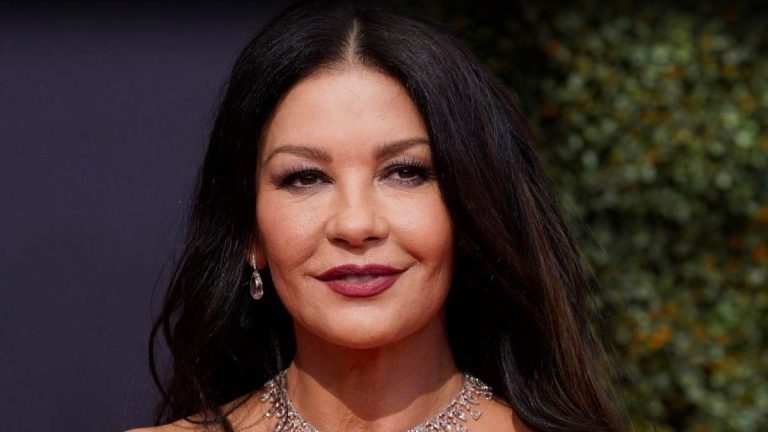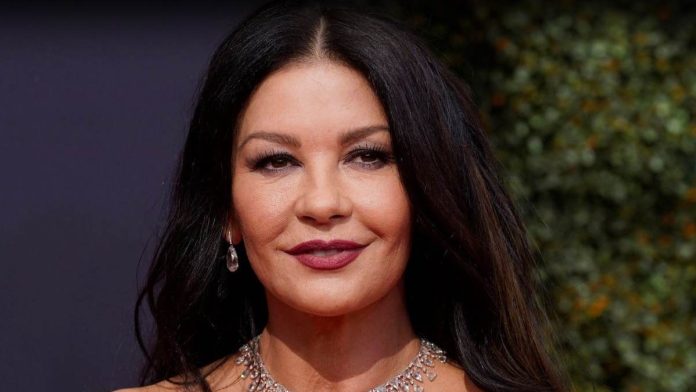 | | |
| --- | --- |
| Name | Catherine Zeta-Jones |
| Age | 53 years |
| Occupation | Actress, Singer |
| Source Of Income | Acting, Singing, dancing |
| Net Worth | $150 million |
| Residence | Los Angeles |
Catherine Zeta-Jones is recognized for her versatility and has received several awards during her career. This includes but is not limited to an Academy Award, a British Academy Film Award, and a Tony Award. As a result of her contributions to the film industry and the humanitarian community in 2010, she was made a Commander of the Order of the British Empire (CBE), which is a well-recognized organization. Catherine, who was born and raised in Swansea, always had the ambition of pursuing a career in acting. She started off at a young age, appearing in versions of the musicals 'Annie' and 'Bugsy Malone' on the West End.
Catherine made her debut on stage with a prominent part in a production of '42nd Street' in the year 1987. Her first role in cinema was in the French-Italian film '1001 Nights', which was a flop. But she did not lose hope. She went on to achieve more popularity as a regular cast member in the British television series 'The Darling Buds of May.' She then decided to move to Los Angeles because she was tired of being portrayed in British films as the cliché of the attractive girl. She began her career in Hollywood with parts that played up her sensual allure. These films were both among her early successes. After establishing a successful career Zeta has become a wealthy person now. So let us see how much is her net worth.
Read More: The Addams Family: Christina Ricci Comes Back But There Is A Twist
Catherine Zeta-Jones Net Worth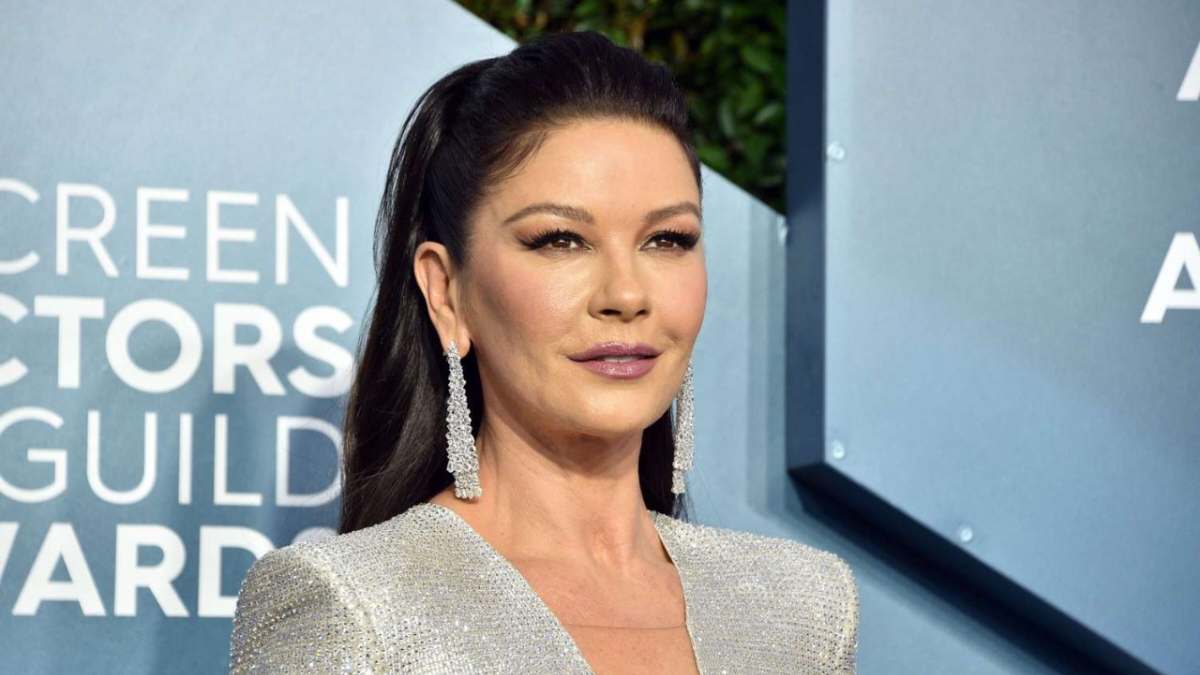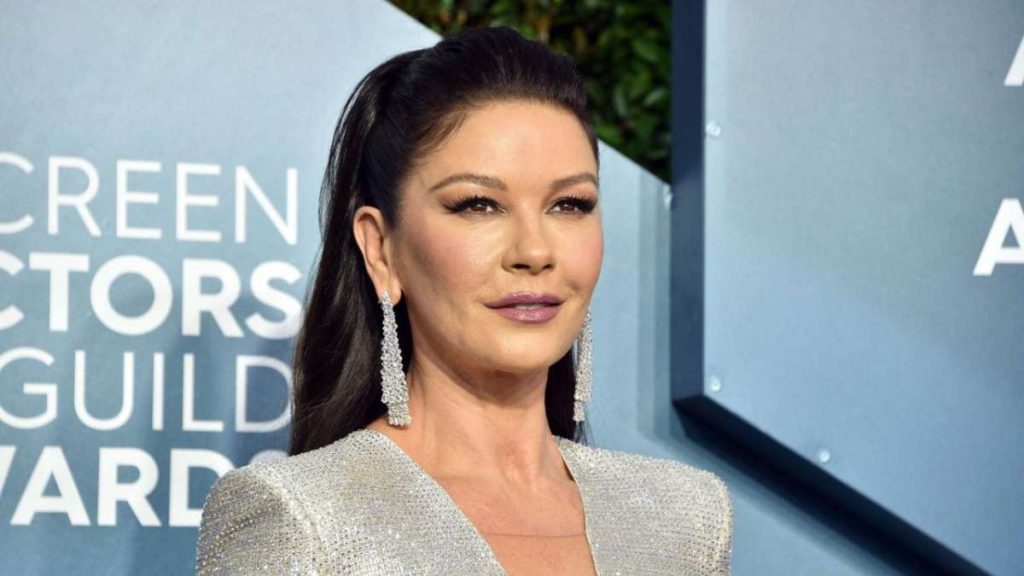 According to Celebrity Net Worth, the estimated net worth of actress Catherine Zeta-Jones is $150 million. It is important to note, however, that at least half of her net worth may be attributed to the assets that she and her husband Michael Douglas have jointly acquired. Their total wealth is estimated to be 350 million dollars.
After achieving success in the theatrical community of London, Catherine made a smooth transition to the field of film acting. She has further swiftly established herself as one of the most in-demand actresses in Britain. After that, she moved to the United States and immediately started making a name for herself in the film industry in Hollywood.
Due to her innate attractiveness and playful approach to acting, she became a mainstay. Not just in one or two but in a number of the decade's most successful movies. Having said that, Zeta-Jones has demonstrated throughout the course of her career that she is more than simply a lovely face by delivering a number of outstanding acting performances.
Read More: Jenna Ortega's Look As Wednesday Addams Unveiled By Netflix. Watch Teaser
Catherine Zeta-Jones's Husband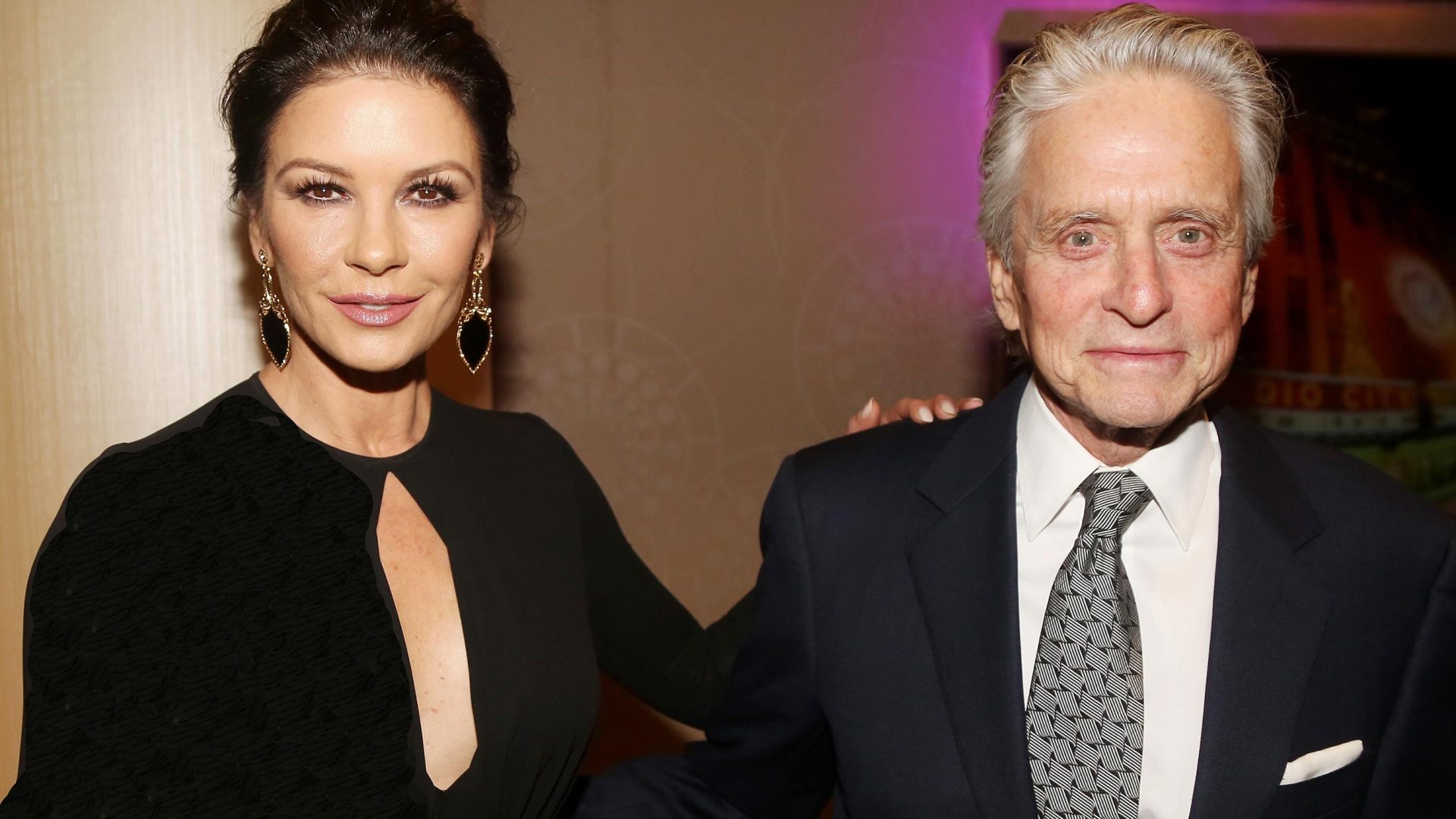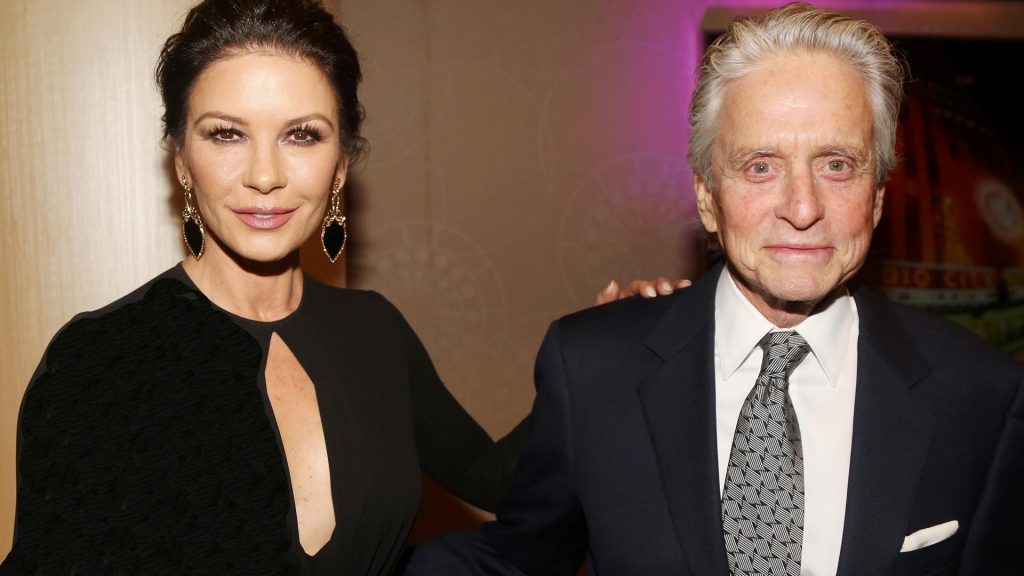 Catherine dated John Leslie, David Essex, and Mick Hucknall in the 1990s. In the mid-90s, she was engaged to actor Angus Macfayden. Unfortunately, they parted ways. Michael Douglas is Zeta-Jones' most famous partner. The couple married in 2000, a year after Michael's divorce. Their 1.5 million-pound wedding sparked a media frenzy in the UK. Douglas and Zeta-Jones sued Hello! magazine for invasion of privacy. This was after they shot photos without authorization.
Michael and Catherine have two kids. Zeta-Jones' health issues in 2010 strained her marriage. Catherine opted to live apart from Michael Douglas in 2013. This was because she was diagnosed with tongue cancer and bipolar II depression. That phase was quite difficult for Zeta. However, love won and in 2014, they reunited.
Catherine Zeta-Jones House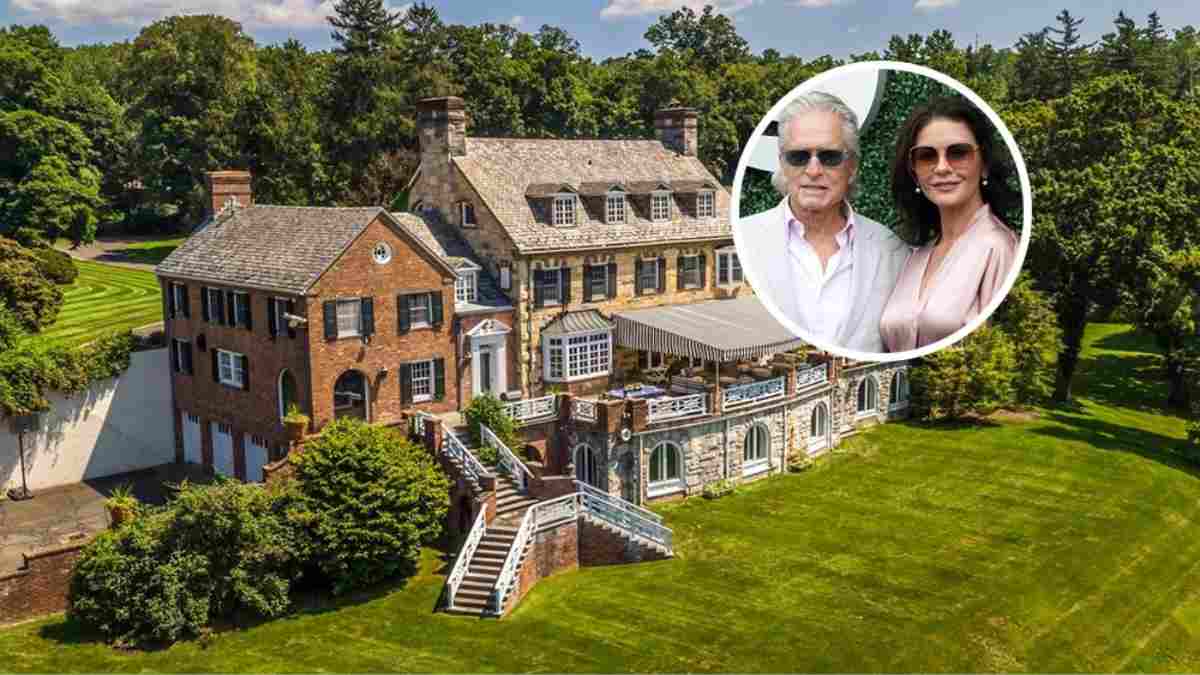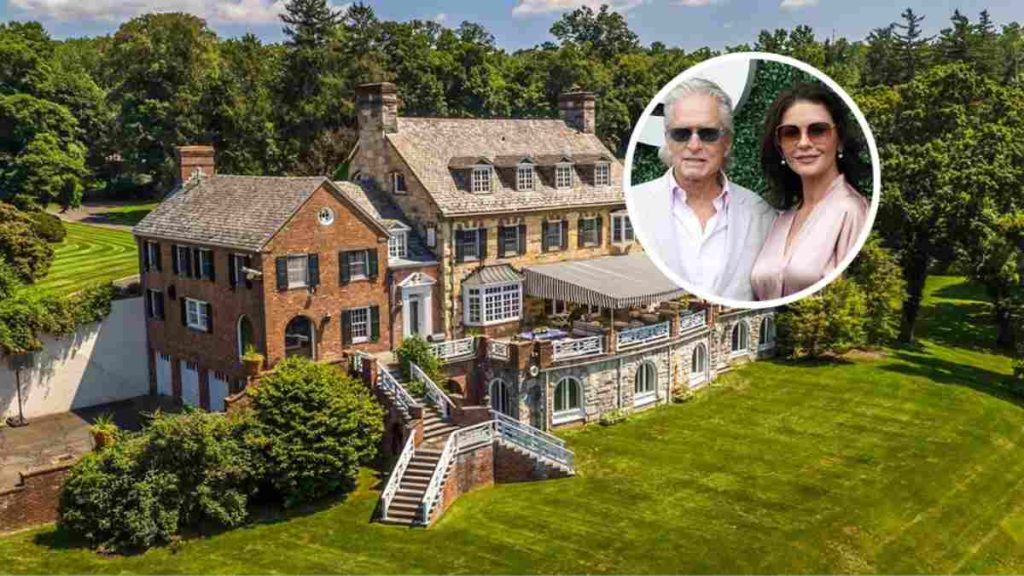 Catherine and Michael possess global real estate. S'Estaca, a 250-acre Spanish estate, is one of their most magnificent homes. Douglas acquired this property for $3.5 million in 1990. This would be around $6 million now. They advertised the home for $60 million in 2014 but couldn't sell it. Michael relisted the property for $32 million in 2019.
Michael's ex-wife Diandra co-owns it. Douglas and Zeta-Jones took the home from the market due to little interest. Michael and Catherine had a 13-acre Westchester County property. In 2015, he paid $11.3 million for the property and sold it for $20.5 million in 2019. The 15,500-square-foot home has a pool, tennis court, and guest house.
He spent $4.5 million for an 11,000-square-foot, a 12-acre mansion in Irvington, New York. The residence has an indoor pool, leisure area, and summer kitchen. The pair obtains a big apartment with Central Park views by 2020. Michael's Bermuda property was advertised for $10.6 million in 2019. The couple withdrew the house from the market after no one showed interest. The couple is truly a real estate wizard!
Read More: How Did Hollywood Stars Celebrate Thanksgiving Day?