Matthew Perry's untimely death shocked everyone and had a toll on every 'Friends' fan out there. Perry's character Chandler Bing, made generations of viewers laugh and made us all raise our standards when it came to love. After his death, his 'Friends' cast mates all penned down heartfelt tributes to the late actor, who they worked with for ten seasons of the show.
After Jennifer Aniston, Courteney Cox, and Matt Le Blanc, David Schwimmer has penned down an emotional goodbye to his co-star. Read it here.
Related: "He Was Funny And Kind": Courtney Cox Honors Matthew Perry With A Special 'Friends' Memory
"Could There Be Any More Clouds" David Schwimmer Paints A Picture Of Matthew Perry 'Up There'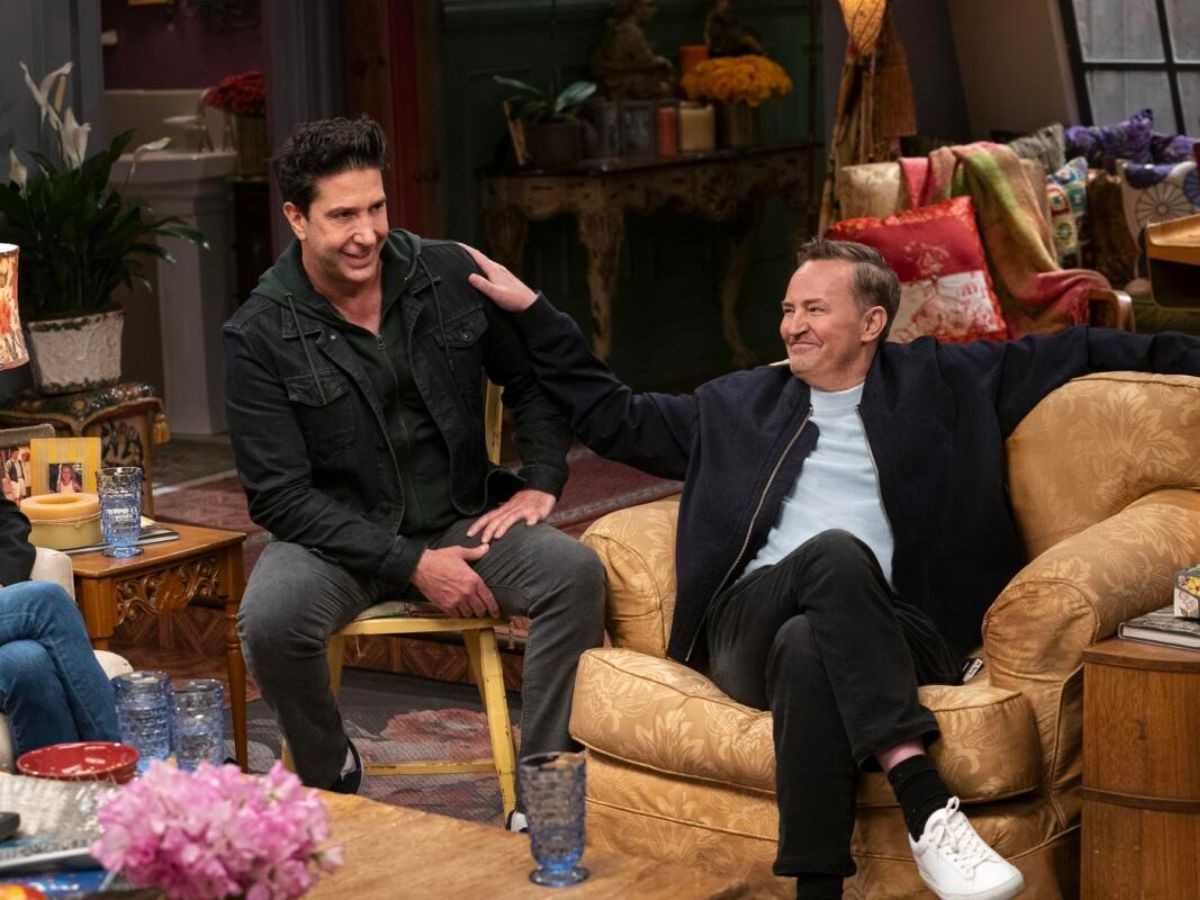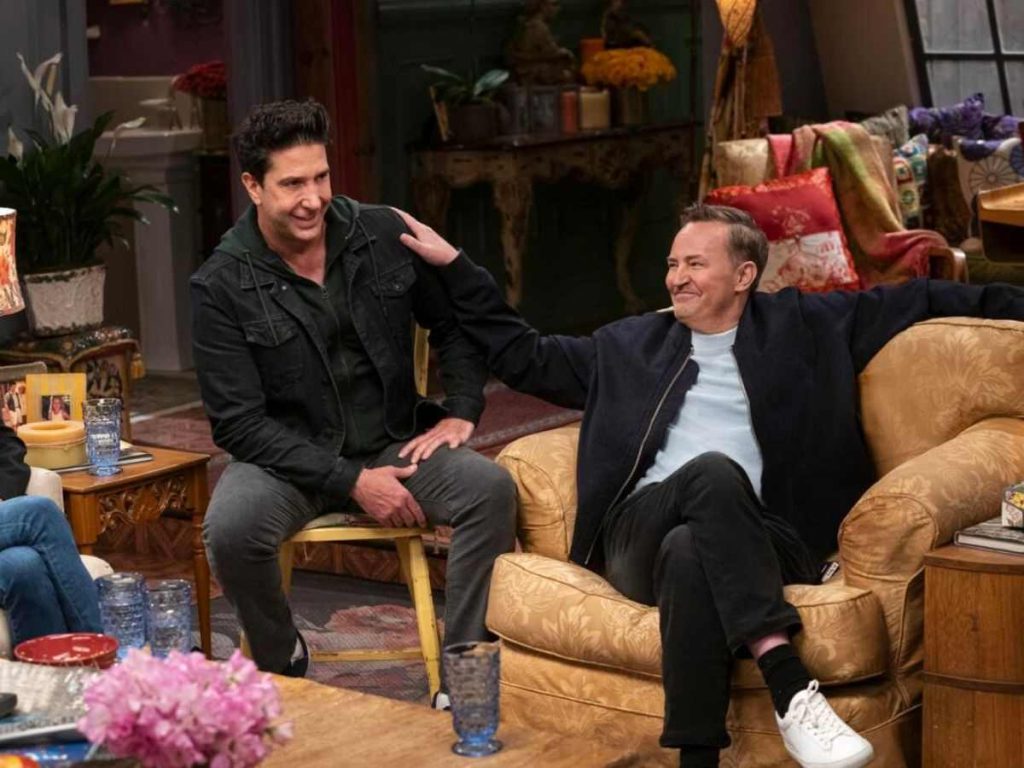 Taking to social media, David Schwimmer who played Ross Geller on 'Friends' wrote about the death of his co-star, thanking him for "ten incredible years of laughter and creativity."
 

 

View this post on Instagram

 
He further writes, "I will never forget your impeccable comic timing and delivery. You could take a straight line of dialogue and bend it to your will, resulting in something so entirely original and unexpectedly funny it still astonishes. And you had heart. Which you were generous with, and shared with us, so we could create a family out of six strangers."
Ending his heartfelt note, he adds a perfect picture of Matt up there and says, "I imagine you up there, somewhere, in the same white suit, hands in your pockets, looking around- "Could there BE any more clouds?""
In Case You Missed It: "Guess You're Keeping The 20 Bucks You Owe Me:" Matt LeBlanc Pays Emotional Tribute To 'Friends' Co-Star Matthew Perry
David Schwimmer And Matthew Perry's Relationship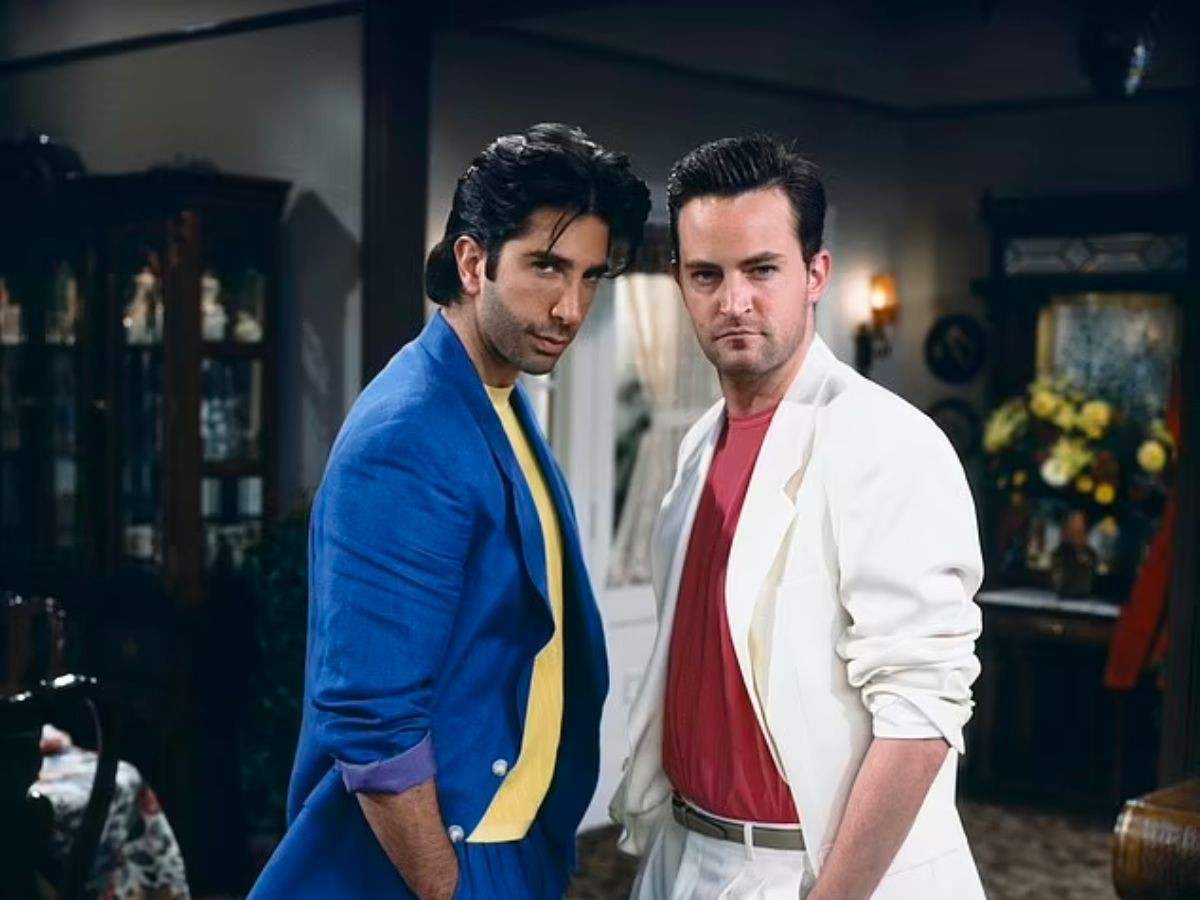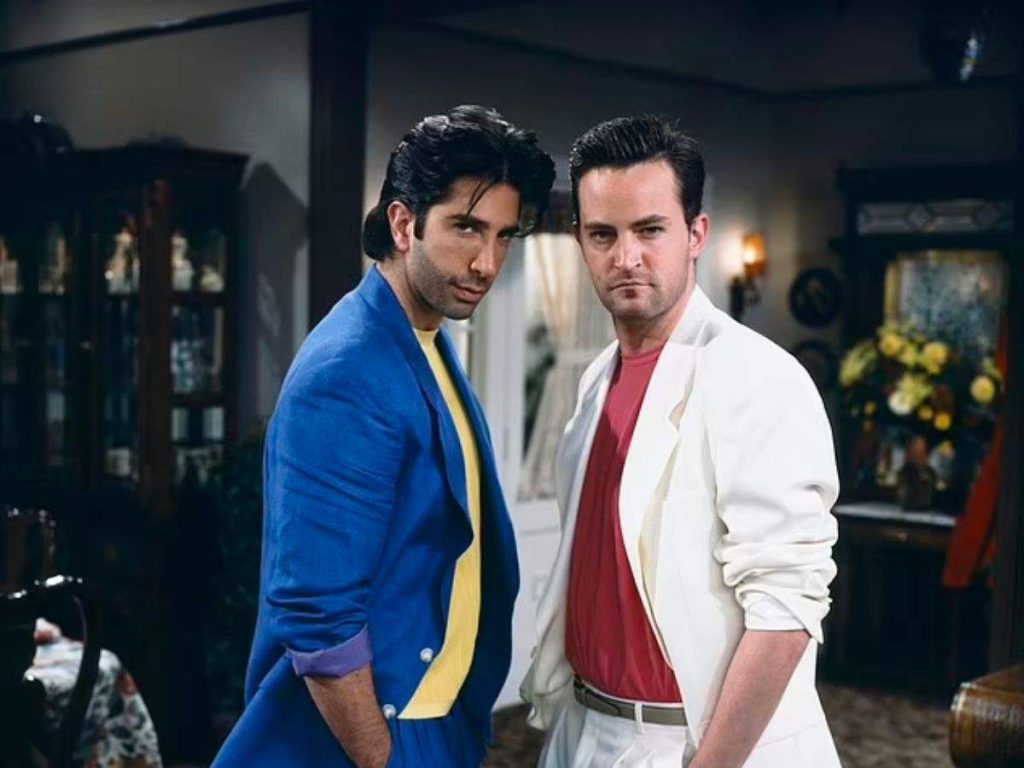 In his memoir, Matthew thanked all of his cast mates and penned little notes for each one of them. The note for David says, "Schwimmer for making us stick together when he could have done it alone and profited more than all the rest… and deciding we should be a team and getting us a million bucks a week."
Even after the end of the show, both the actors maintained a good friendship, with Matthew often praising David's generosity in his memoir on how he could have earned way more if he wanted but was generous enough to ensure equal pay for all the cast members.
The two also shared a crush on Jennifer Aniston, which they later admitted. On Matthew's part, he wrote about how he was smitten with her way before the show and after filming, the crush simply grew and he would often find himself staring at her during the show.
David and Matthew only had good things to say about one another, as they both often praised each other's work on the show. Matthew's death certainly had an impact on all the cast members, as he was the youngest of the six and gave life to a character that will go down in history as one of the most iconic TV characters.
You Might Like To Read: When Jennifer Aniston Actually Got Mad At Matthew Perry