Courtney Cox and Matthew Perry gave all the 'Friends' lovers hope for epic romance as their characters, Monica Geller and Chandler Bing, transformed into one of the best couples on television. The actors shared a close bond off-screen too. Courtney took to Instagram to pay tribute to Matthew, whom she lovingly called Matty.
The 'Friends' cast and millions of fans are still trying to get over the shock of Perry's death. He passed away on October 28. He was 54 years old.
Related: "When I Die…": Matthew Perry Wanted To Be Remembered For THIS Instead Of 'Friends'
Courtney Cox Pays Moving Tribute To Matthew Perry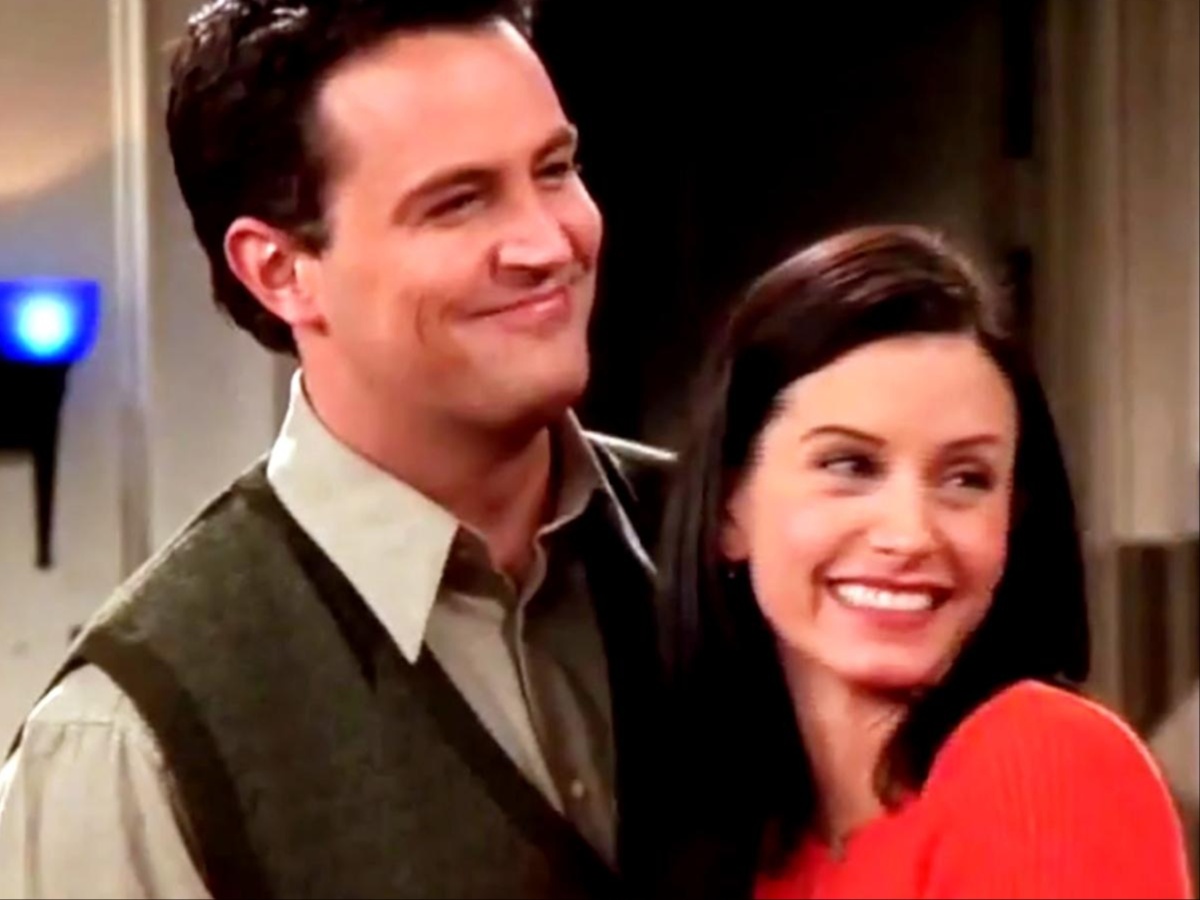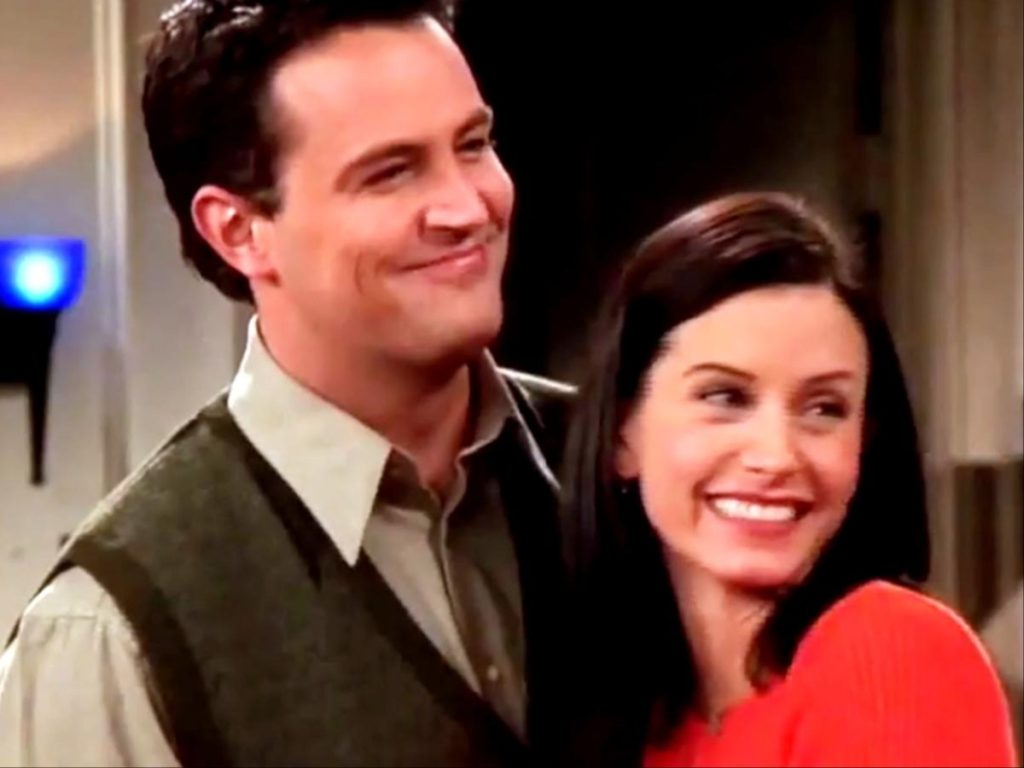 After Matthew Perry's death, the 'Friends' cast issued a joint statement remembering him, promising to put out individual thoughts in due time. Earlier, Matt LeBlanc shared a heart-touching tribute to Perry on social media. Now, Courtney Cox has shared an emotional message saying she misses him every day, along with a behind-the-scenes video of Perry where he was being his usual funny self.
Cox mentioned in the caption that the scene was just going to show a fling between Monica and Chandler but due to the audience's reaction, they went ahead with a relationship plotline. She wrote, "I am so grateful for every moment I had with you Matty and I miss you every day. When you work with someone as closely as I did with Matthew, there are thousands of moments I wish I could share. For now here's one of my favorites."
The actress continued, "To give a little backstory, Chandler and Monica were supposed to have a one night fling in London. But because of the audience's reaction, it became the beginning of their love story. In this scene, before we started rolling, he whispered a funny line for me to say. He often did things like that. He was funny and he was kind."
In case you missed: Matthew Perry Saved Chandler Bing From Cheating On Monica Geller On 'Friends'. Here's Why
How Monica And Chandler Became The Best TV Couple On 'Friends'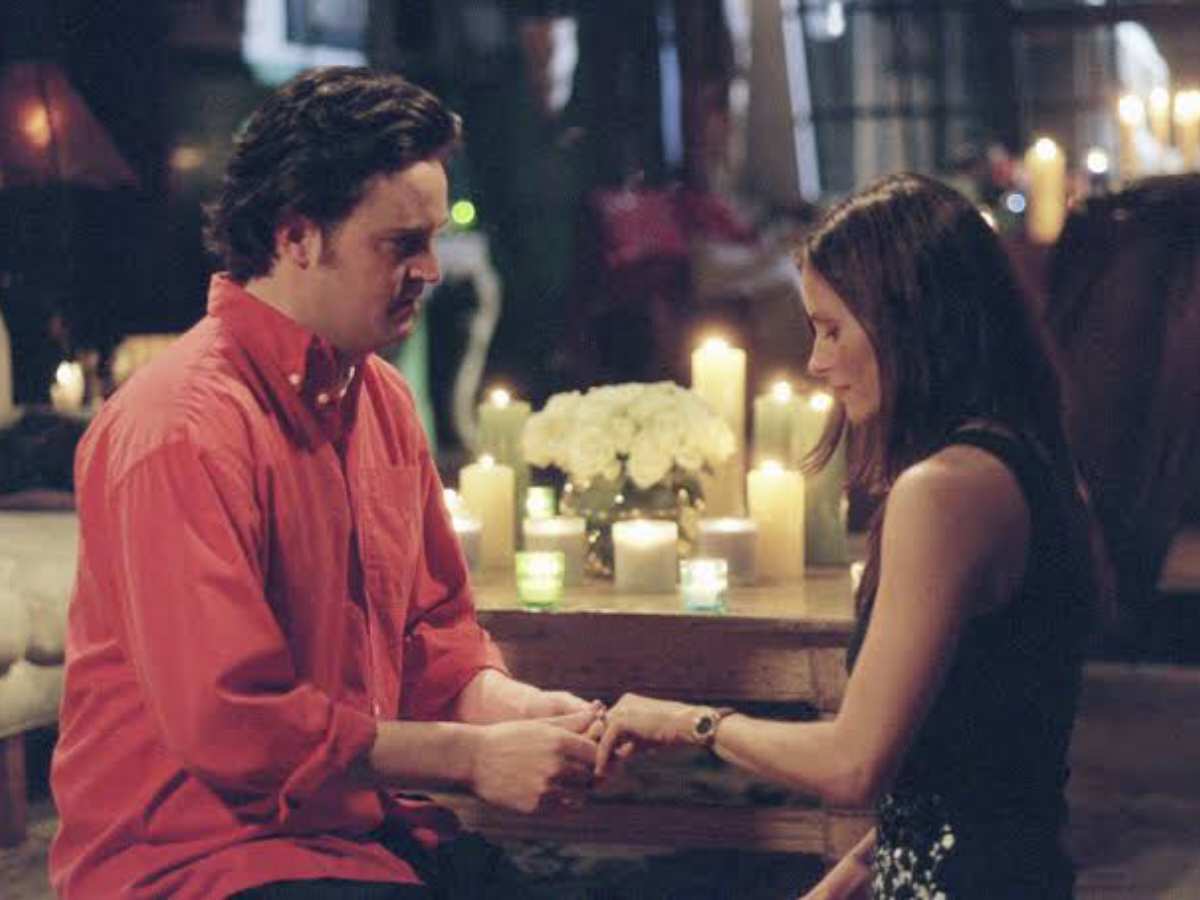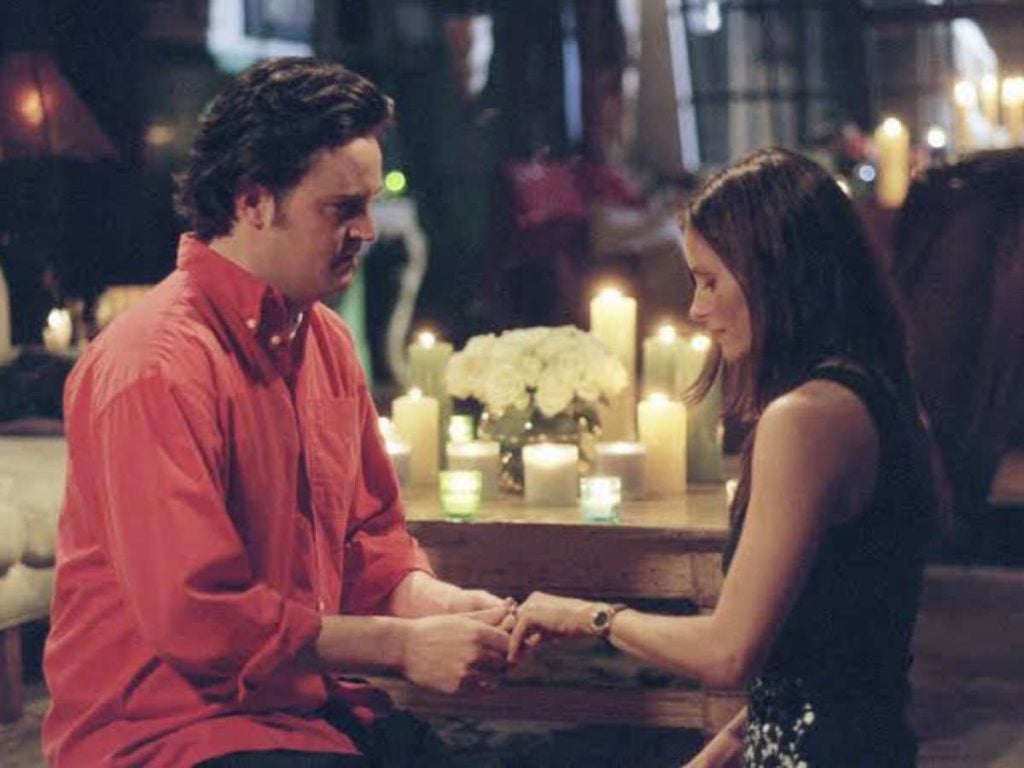 'Friends' writers never planned to put Chandler Bing and Monica Geller in a relationship. But after season four, when Ross and Emily's disastrous wedding happened, people were ready to root for Ross and Rachel. But another couple, Monica and Chandler – fondly called Mondler – emerged during the season finale episode.
While the temporary plotline was planned to meet its end in London itself, the audience's love for the duo convinced the creators to keep Mondler going. 'Friends' exec producer Scott Silveri revealed to Vulture, "The thinking was, if the show's going to be entertaining for years to come, it can't simply rest on this one [Ross and Rachel] relationship. So it follows that if another pair got together, that would be fun and provide more story. And it's organic: If you get six friends together, all around the same age, there's gonna be a little mixing and matching as time goes on. It felt real."
Of Matthew Perry and Courtney Cox's first hook-up scene, Silveri recalled, "The first time, I was huddled around a monitor, watching [the actors] perform. And when Monica popped up from beneath the sheets, there was just this explosion from the audience. It was a combination of a laugh/gasp/cry/shriek. They were just blown away by it. It was so intense, for the second or third takes, instead of watching the monitors, I just turned around and watched the audience."
After that, the couple just kept falling deeper in love and gave some of the most romantic lines and gestures. Chandler proposing to Monica by saying "You make me happier than I ever thought I could be and if you let me, I will spend the rest of my life trying to make you feel the same way," will always remain special for 'Friends' fans.
You might also like to read: 3 Times When 'Friends' Star Matthew Perry Cheated Death