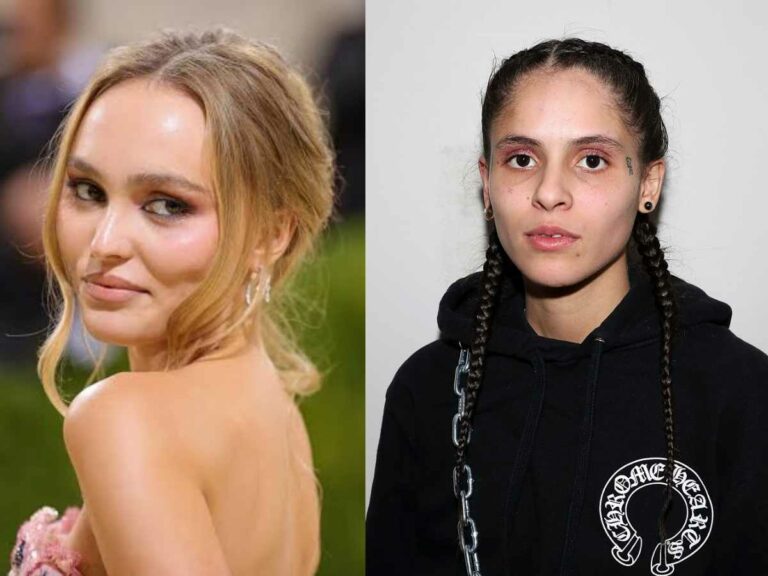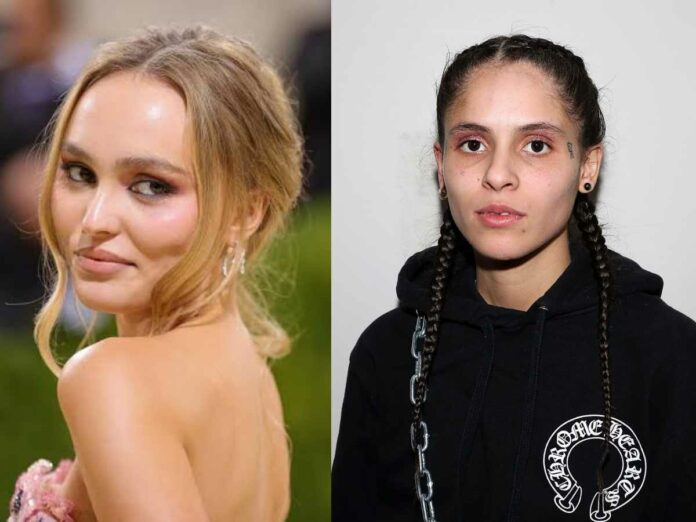 Lily Rose-Depp is the thing right now! The actress is basking in some positive reviews for her performance in Sam Levinson's 'The Idol.' She is playing a troubled pop star, Jocelyn, who wants to resurrect her career after an emotional breakdown. Apart from being Johnny Depp's daughter, Lily has been in the news for her dating life.
Lily Rose-Depp dated some A-list celebrities in Hollywood before making her feature film foray into the industry. In 2015, she was spotted cozying up with Ash Stymest. He was a model who transitioned into music. The actress was also briefly spotted kissing 'Elvis' actor Austin Butler. After a long relationship with Timothée Chalamet, Lily is seemingly dating another musician, 070 Shake.
Related: Johnny Depp Kids: Meet Lily-Rose And Jack Depp
Who Is 070 Shake?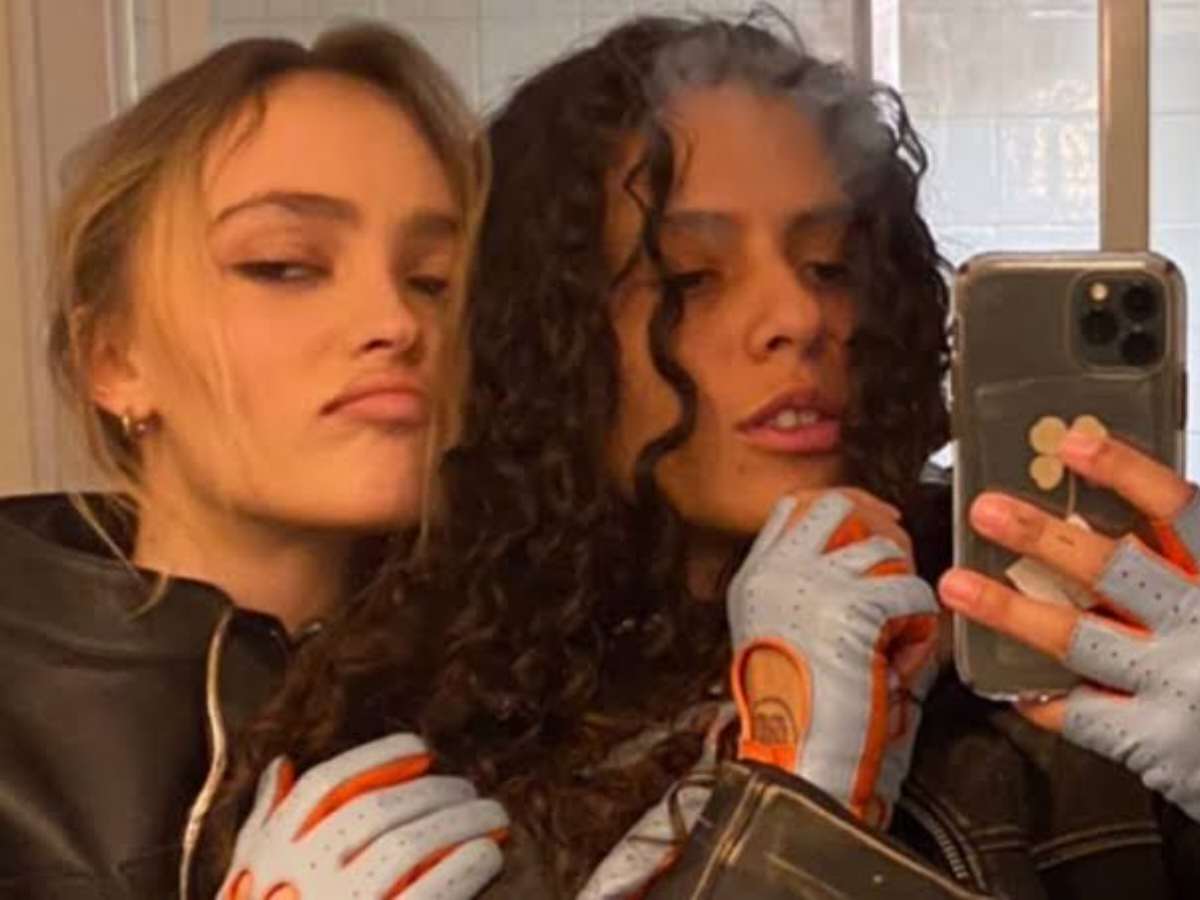 The rumor began when the blind item site Deuxmoi posted a blind item about Lily Rose-Depp in February 2023. In the message on its site, they wrote, "The streets are saying 070 Shake and lily rose depp are together." After the blind item, the actress herself started posting pictures during Paris Fashion Week.
OMG LILY-ROSE DEPP!!!! pic.twitter.com/7j8KvebN7I

— line (@liIyvogue) February 23, 2023
In March 2023, Lily Rose-Depp posted a picture of her kissing the musician. The couple was also spotted kissing at the LAX airport when Depp returned home after the premiere of her show, 'The Idol.'
Danielle Balbuena, aka 070 Shake, is a New Jersey girl of Dominican descent. Before foraying into music, she played basketball in high school. She started as a rapper for a collective called 070, and in 2018, she started her solo career with the EP 'Glitter.'
She has released two solo albums and played for artists like Coldplay, 1975, and others. Before dating Lily, she also dated Kehlanifor a year in 2021. The two featured on the latter's video song for'Melt' from 'Blue Water.' Danielle is signed to Ye's label, GOOD Music
In Case You Missed: "There Was So Much Inspiration To Be Drawn": Lily Rose-Depp Admits That Britney Spears Inspired Her Character, Jocelyn, In The HBO Series'The Idol'
The Actress Also Dated Timothée Chalamet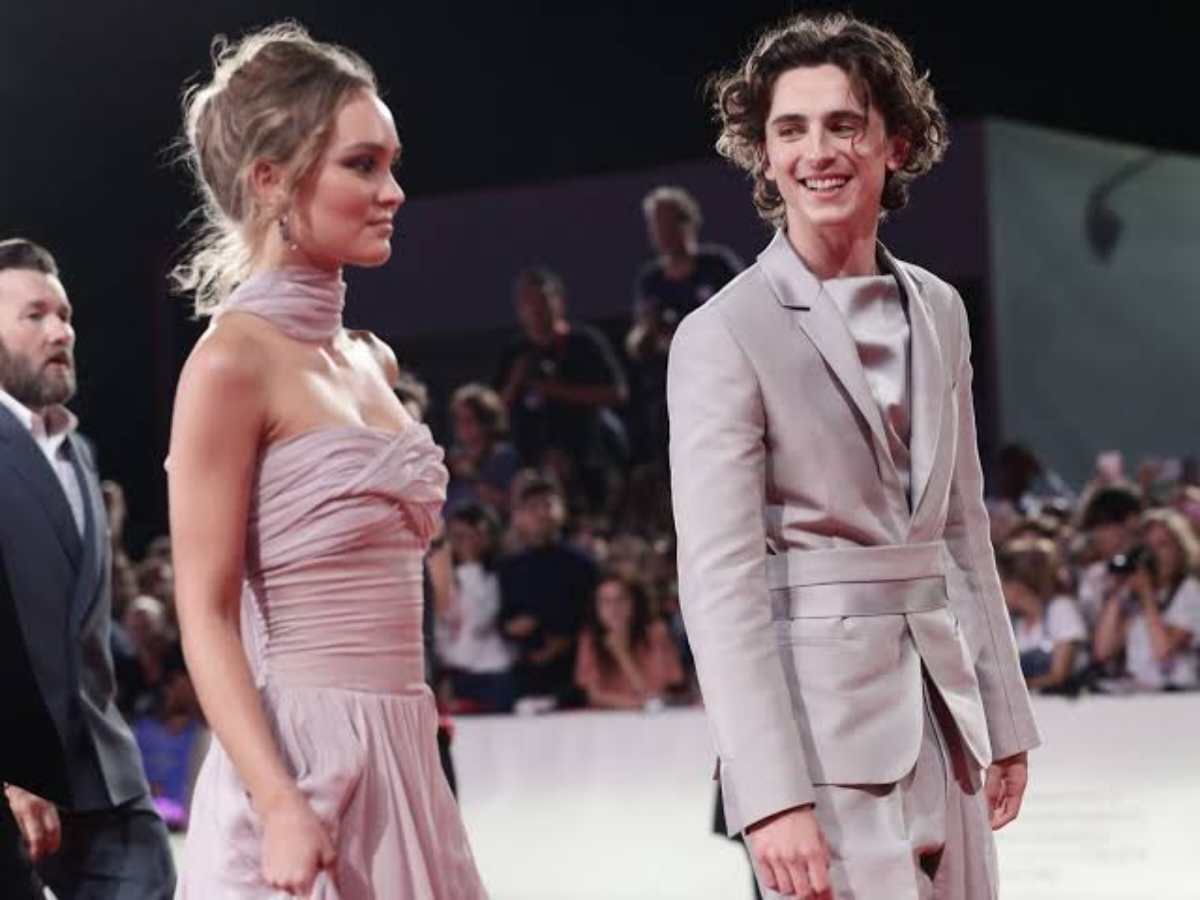 Before the Austin Butler stunt, Lily Rose-Depp and her 'The King' co-star, Timothée Chalamet, were a thing! The two were rumored to have met on the sets of their 2019 film, 'The King.' But the rumors went wild when they were spotted taking a stroll in New York's Central Park.
Later, Lily and Chalamet were spotted indulging in PDA in Hollywood style. From kissing in the rain to making out on a yacht, they did it all!
In September 2019, they made their red carpet debut, but not as a couple. During the Venice Film Festival, they promoted 'The King' along with other co-stars and director David Michôd. The couple never went public with their relationship, and they parted ways in 2020.
You Might Also Like To Read: How Did Lily-Rose Depp React To Being Called A 'Nepo Baby'?