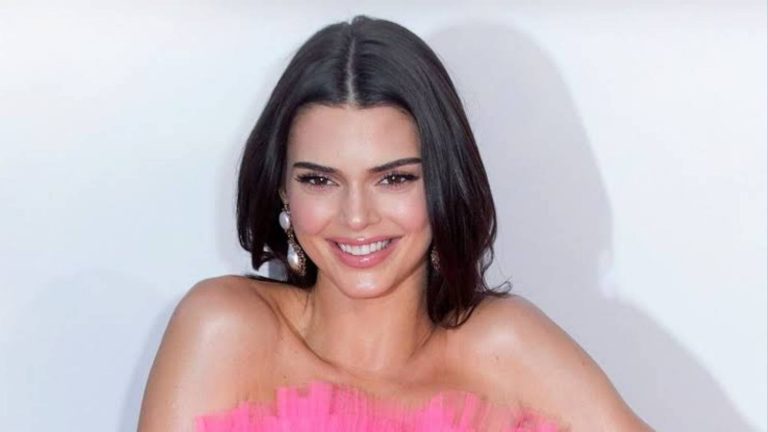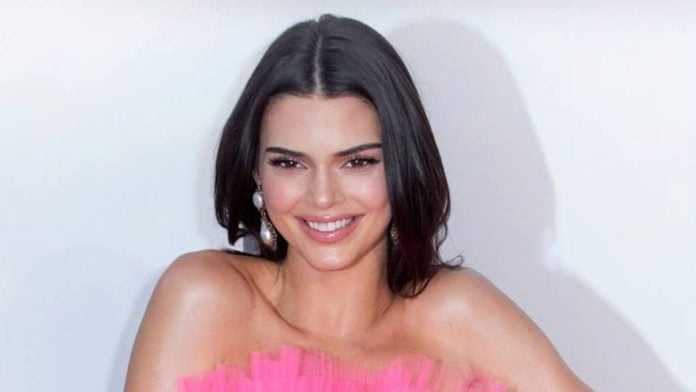 The supermodel and member of the Kardashian-Jenner clan, Kendall Jenner, has come under scrutiny for her feet. Kendall has definitely received the Jenner gift of an athletic body. Her father Caitlyn Jenner was an Olympic gold medalist. So, undoubtedly she received her father's genes. Due to her features, she is a renowned supermodel. Kendall was the highest-paid model in 2017.
Recently, the eldest member of the Jenner clan was out and about in New York City. She was wearing a black jumpsuit along with pointy gold plates on her breasts. But, the fans spotted something unusual with her feet. The fans took to Reddit to point at Kendall's weird footwear.
Also Read: Kendall Jenner Dating History
"What Is She Wearing On Her Feet"? Fans Scrutinized Kendall Jenner For Footwear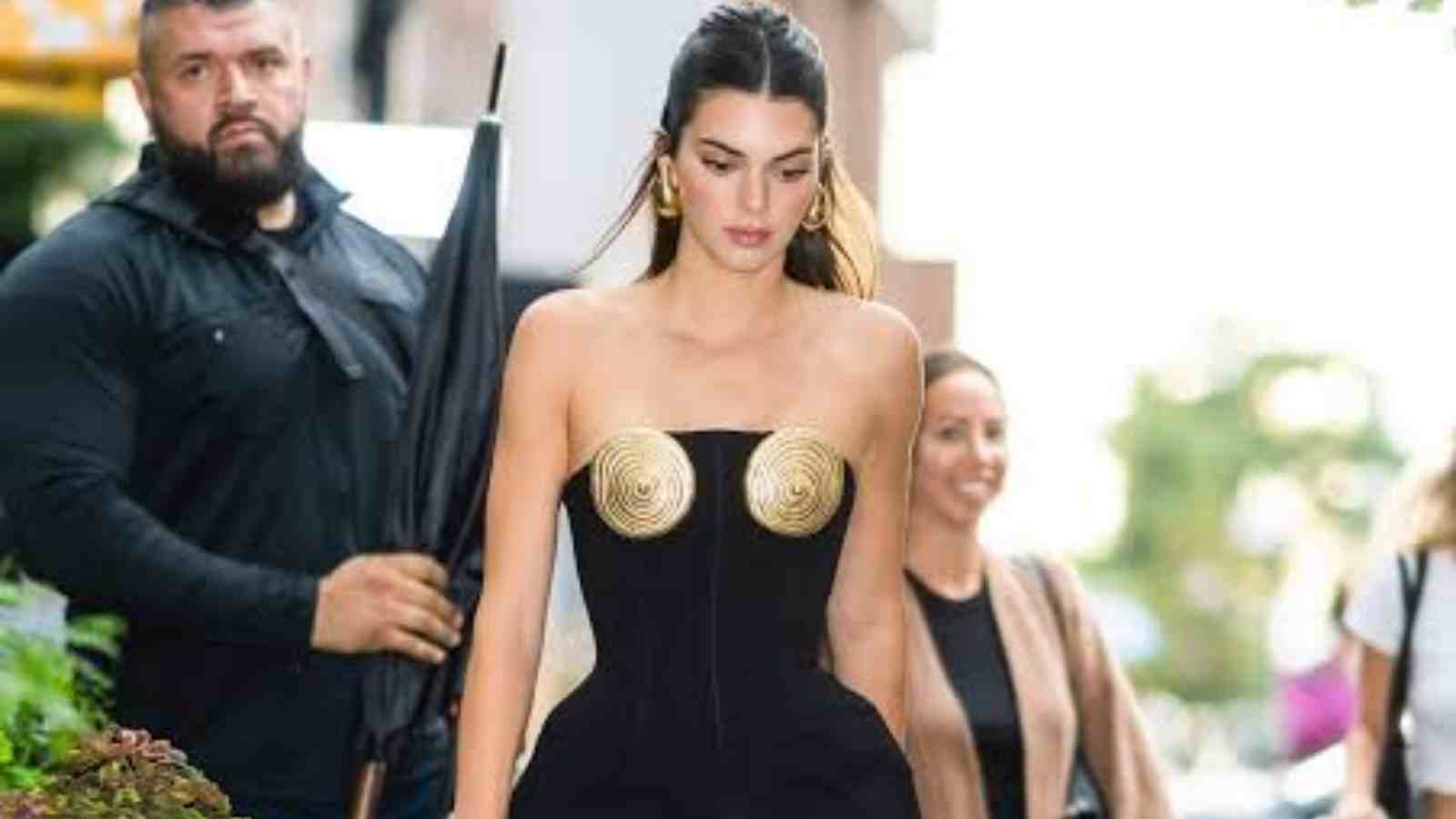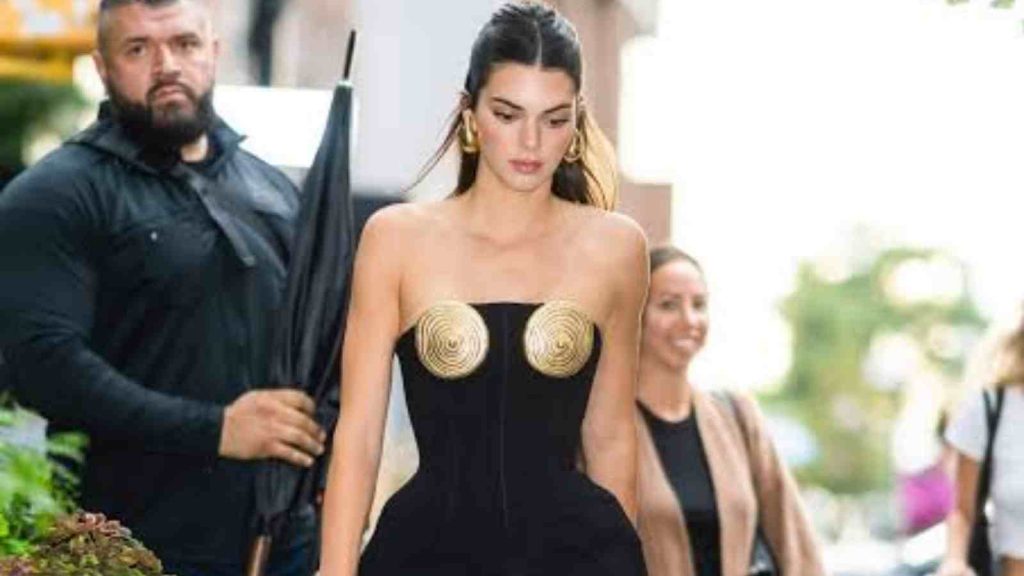 Netizens on Reddit had a day on the field investigating what was wrong with Jenner's feet. Kendall was walking on the streets of New York in the whole Schiaparelli set. She was wearing gold earrings with a black Schiaparelli jumpsuit. On Reddit, a fan shared her picture on the 'KUWTK' subreddit.
The user wrote, "What is she wearing on her feet?!" Other users jumped in to offer their takes. One user wrote, "they remind me of the gold Egyptian toe stalls housed at the MET."
Another user compared the feet with "Lannister's hand in Game of Thrones". Nevertheless, nothing was wrong with her legs. Kendall was wearing Schiaparelli's 2021 couture shoes. Other users also pointed out the same. A user wrote, "Schiaparelli is a design house that plays around with structured exaggerated silhouettes."
Also Read: Kylie Jenner Takes A Dig At Sister Kendall's Cucumber Cutting Style. Here's What Their Mom Said
This Is Not The First Time Kendall Was Criticized For Her Feet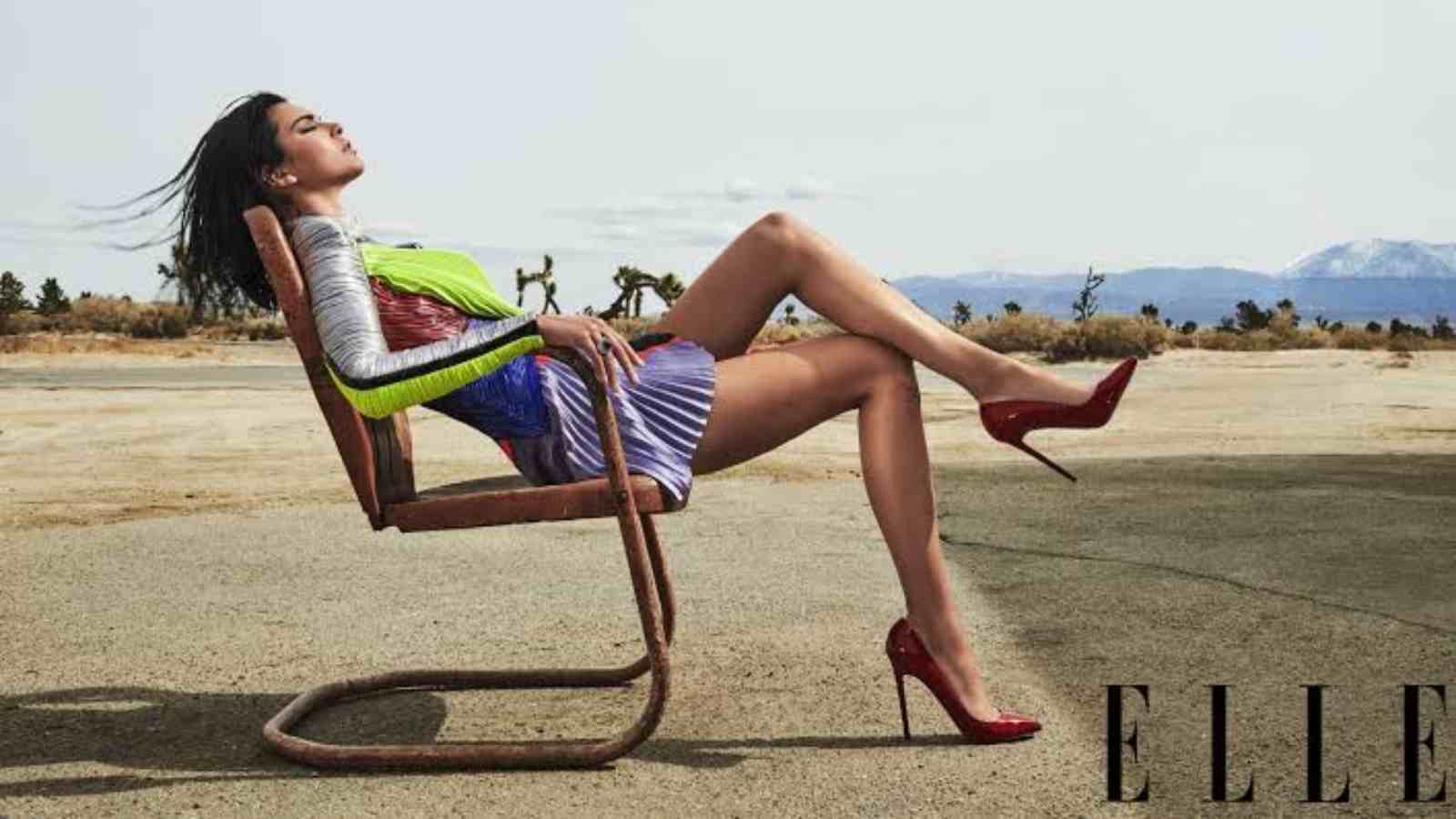 In July, Kendall Jenner shared pictures from her vacation out in Tropical. Again, she was piping hot in the bikini pictures that she shared on her Instagram. Apart from the god-carved body, netizens focused on her feet and toes. A thread on Reddit had fans talking about it.
A user observed, "Lol I couldn't help but notice how long her toes are." Another user commented, "Girl is like ten feet tall and of course her fingers and toes will be long."
In April, the reality TV star shared pictures on her Instagram with the caption 'block any toe comments.' Kendall was wearing a semi-sheer see-through LOEWE dress with a thigh slit and platform slippers. The caption was directed towards fans who have criticized her for her legs, calling them "photoshoped" at times.
However, the sisters couldn't resist but comment. Kylie wrote, "I love them." In an interview, Kendall was candid about her long feet. She said, "I'll be honest. I have the longest toes in the world; they're spider toes. They are. I have spider fingers, too! So they're kind of being crunched right now."
Also Read: Kendall Jenner Tried A Nude Trend And Nailed It: What Was The Outfit?