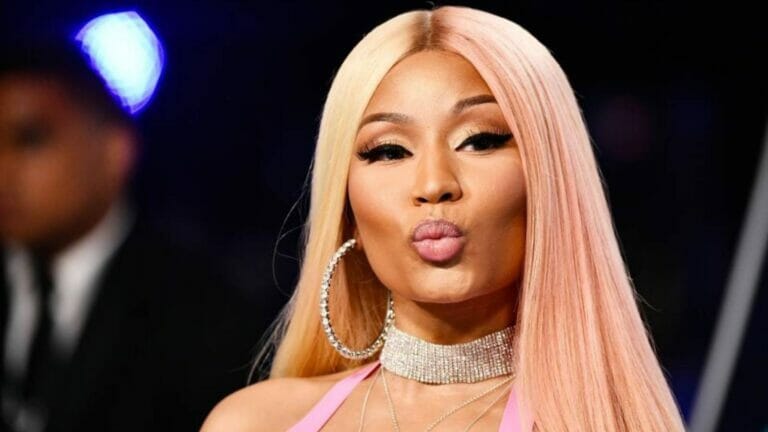 Twitter reacts to everything and this time it is the Trinidadian rapper, Nicki Minaj, on their focus. The rapper is in talks since she released her sizzling hot Blick Blick! video.
The video has broken all the records making Nicki the most-listened rapper on Spotify. Recently, Nicki Minaj tweeted a screenshot of a story by Hotnewhiphop.com to thank them for supporting her work. But this has a twist as the rapper struck out the names of fellow female rappers such as Cardi B, Doja Cat, and others from the same story. Twitter users are quick to react to it and made it a point of discussion. Let us look at the complete story!
Nicki Minaj Tweets Hotnewhiphop's Story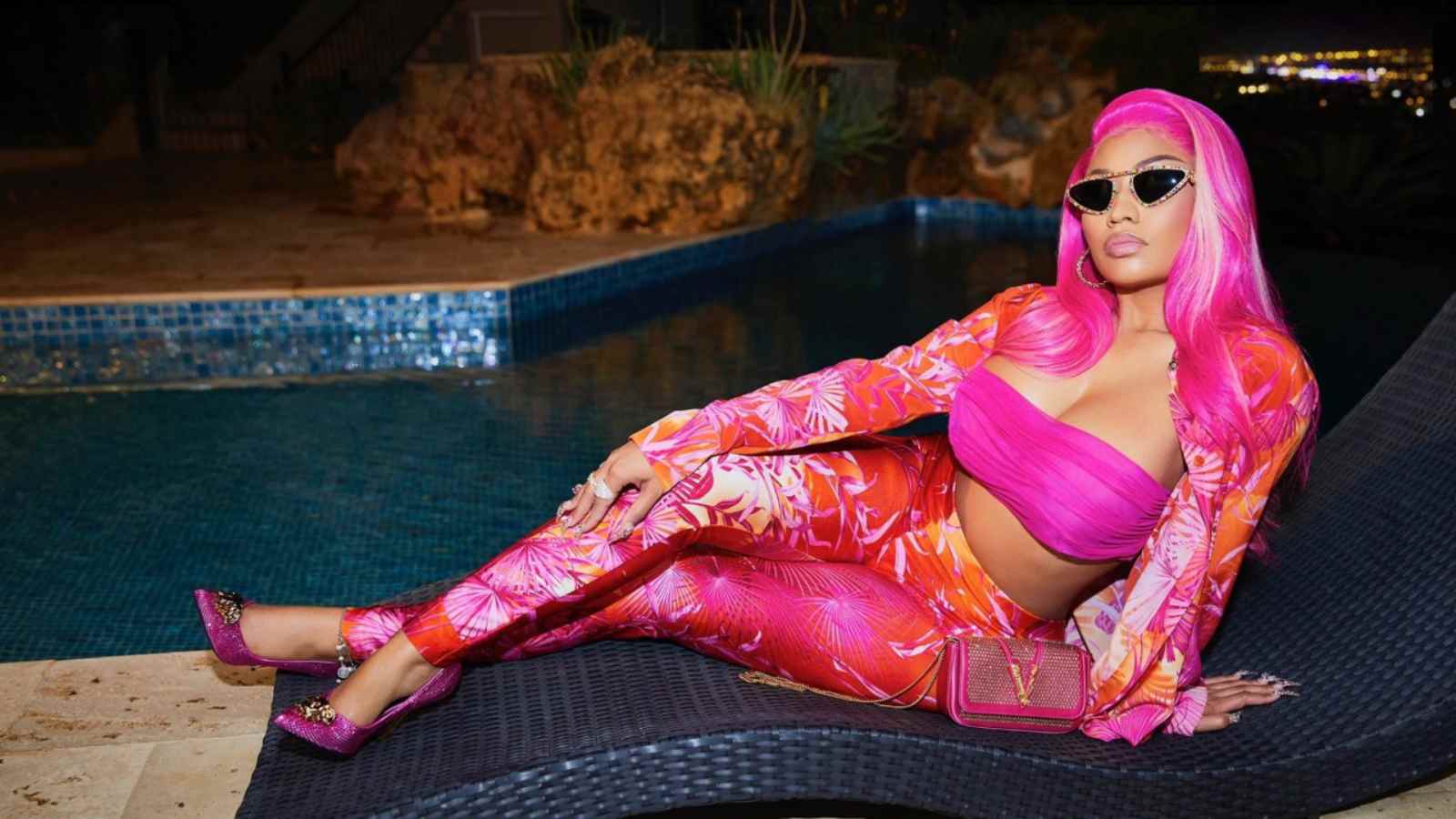 The queen of rap is becoming a highlight on Twitter after sharing a screenshot of a story by the media outlet praising her work. This has become a point of discussion between her fans and Cardi B's fans. Because the rapper struck Grammy winner rapper's name from the story.
The article from the outlet describes Nicki's journey and her being one of the greatest artists of all time. The story also mentions her early days in the hip-hop industry. On 22nd March 2022, Minaj took to her Twitter account to share and thank the media outlet of the name hotnewhiphop.
The snap from the story shared on Twitter by the rapper states about her presence being impactful. It stated, "yet, what is the most astonishing and powerful about Nicki's impact on Hip Hop is her presence; and sometimes, the lack thereof. Whether she is going on an unexpected freestyle or gesture-feature run, giving a rare interview, or speaking her mind in a wild Twitter rant. Nicki Minaj's presence- be it aural, digital, or visual-is absolutely enthralling, and when she is on hiatus, you can tell."
Check it out y'all! ???????????????????????????????????????????????????? pic.twitter.com/W6loHgP7Mh

— Nicki Minaj (@NICKIMINAJ) March 23, 2022
As the story goes on, it mentioned some famous female rappers' names which Nicki struck. It goes on, "despite the welcomed contribution of women like Cardi B, Megan Thee Stallion, City Girls, and Doja Cat over the past few years, female rap still feels incomplete without Nicki Minaj's presence." From this line, the Blick Blick! rapper canceled the names of Cardi B, Megan, City Girls, and Doja Cat.
The 39-year-old rapper shared this on her Twitter with a lot of emojis and tagged the media house.
Cardi B, Doja Cat, And More Yet To React On Tweet By Nicki Minaj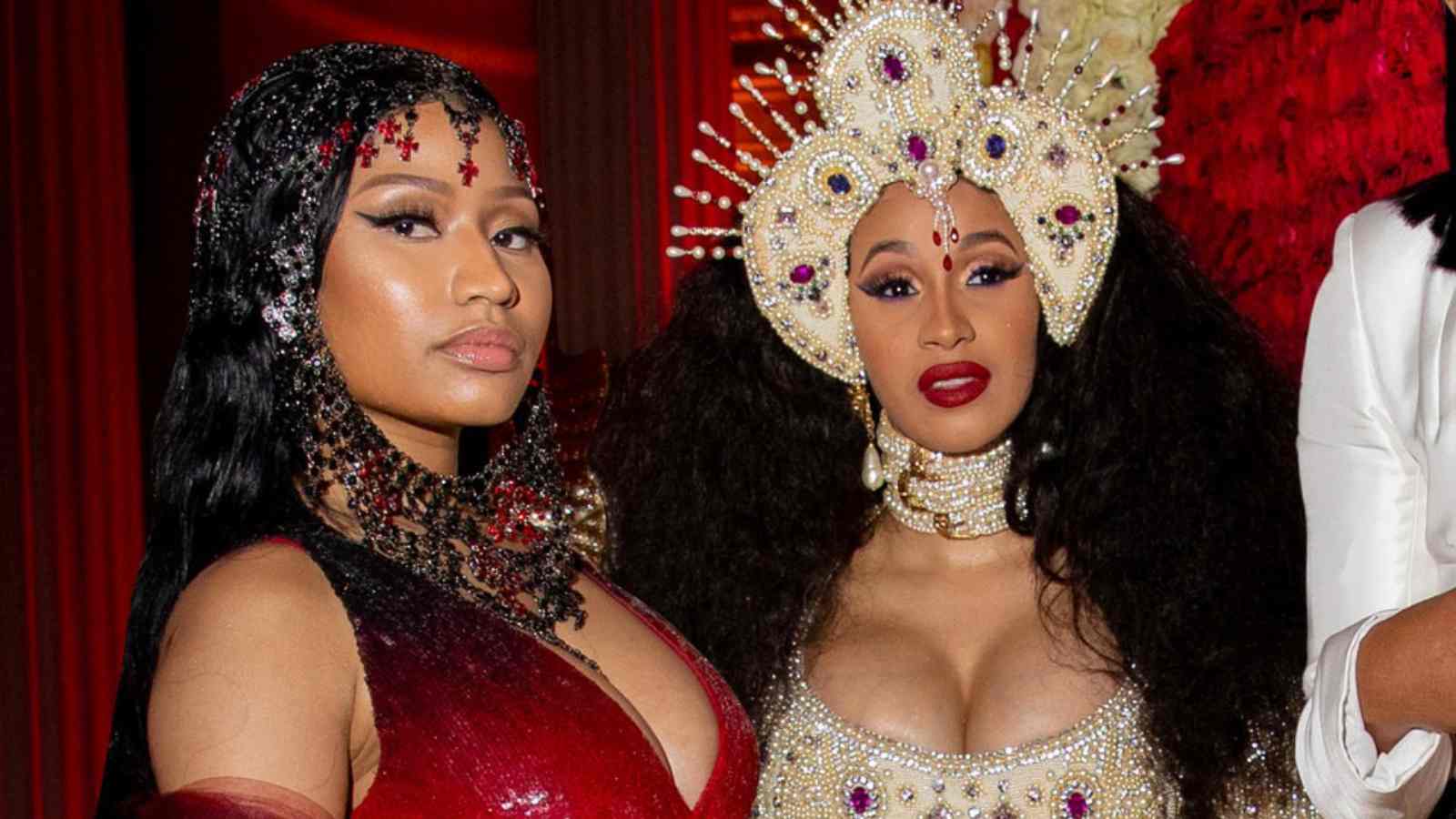 The female rappers whose names were struck in the snippet like Cardi B, Megan, Doja Cat, and more have not responded to anything on it yet. But, fans also know about the long-running tiff between Cardi B and Minaj. So, if she does not react to the Pink Friday rapper's tweet, chances are there that it will rekindle drama in 2022.
Twitter Reacts To Nicki's Tweet
Minaj's tweet has got attention on Twitter as many were quick to catch and read the story and find out whose names were struck by the rapper. This created social media, as well as many, criticized her act and some defended her. One of the users stated, "The only mad is Nicki Minaj herself, we are all laughing that she ain't embarrassed not even one bit. She is letting everyone know how pressed she is."
While others stood up and defended her favorite rapper and stated, "how are you all mad at her scribbling names. Not even her screenshot either, If those names were there, you all would Still feel some type of way and get and. The article is about Nicki, not them."
Y'all "cardi stans" don't like cardi y'all just hate Nicki. Y'all were once barbz then switched up. So y'all tolerate cardi to spite Nicki. Go and buy her tickets maine.

— Blick Blick (@StateFactsOnly1) March 22, 2022
I swear. She is just like every other female rappers. Also, she doesn't have solid bars, just wet bars.

— JUGGIE (@juggie0) March 22, 2022
She's gonna be even mad when Doja snags a Grammy this year and Nicki remains the only one out of the bunch without one. ????

— Anthony (@anthagiox) March 22, 2022
How are yall mad at her scribbling names… not even her screenshot either. If those names were there, yall would STILL feel some typa way and get mad☠️. The article is about Nicki, not them.

— Sabrina????| "Blick Blick" OUT NOW! (@mirajtwts) March 22, 2022
The only one mad is @NICKIMINAJ herself, We are all laughing that she ain't embarrassed not even one bit, She is letting everyone know how pressed she is.

— SAD GIRLZ LUV MONEY (@imrude_boo) March 22, 2022
They gon be maddd pic.twitter.com/nOzHUFwUpS

— Lxikely (@dprincelaike) March 22, 2022
Also Read: "The Conservatorship Is No Longer Required"- Court Set Amanda Bynes Free From Her Conservatorship