Taylor Swift has set the music industry ablaze with her serenading music and the mega-blockbuster 'Eras Tour'. The tour is all set to become the highest-grossing tour of all time. Apart from thriving professionally, Swift's personal life is no less than that of a romantic film! She has found love in the Kansas City Chiefs' Travis Kelce.
It all started when Travis Kelce was unhappy that Taylor Swift did not meet him after the concert because he wanted to share his number. After making the first move, the media and the NFL started teasing him over Taylor. Travis then made the ultimate move by inviting her to one of his games. During the game in September 2023 against the Chicago Bears, Travis and Taylor made their relationship official. Taylor cheered on Travis with his mother, Donna Kelce, and now Travis has made it to Argentina to support Taylor with her father, Scott Swift.
Related: Travis Kelce Gets Asked If He Is In Love With Taylor Swift. Here's What He Said
Travis Kelce Attends Taylor Swift's Argentina Concert With Her Father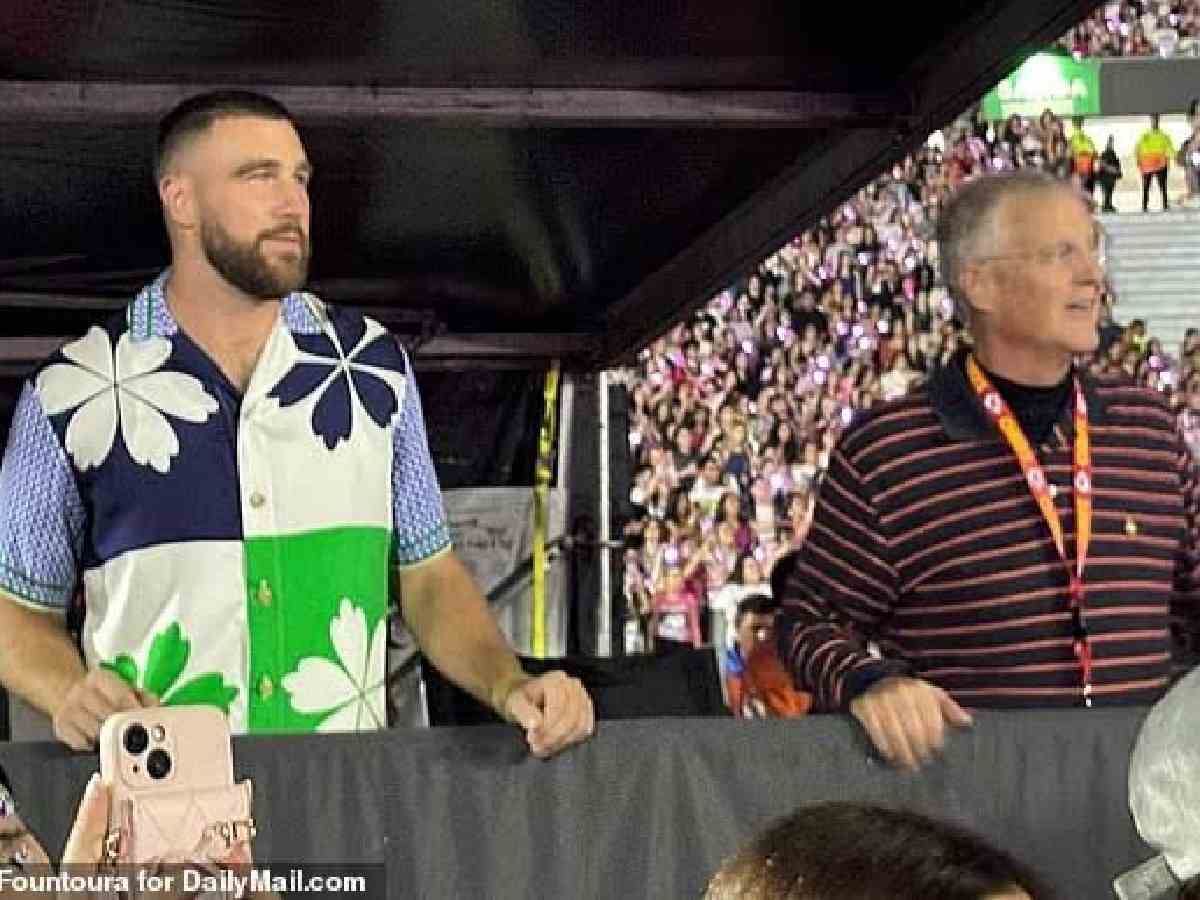 It was not confirmed whether Travis Kelce would attend Taylor Swift's three-day concert in Argentina. But a source confirmed to Page Six that Travis will attend the concert, and "he has to be back on Sunday for practice on Monday." Travis was seen with Taylor and her father, Scott Swift, at a restaurant in Buenos Aires, enjoying a private dinner.
Taylor Swift and Travis Kelce were spotted alongside the singer's father Scott Swift, 71, who flew to Argentina to support his daughter during her international Eras Tour pic.twitter.com/EgzmvaxXh3

— ESPN Big Wig (@ESPNsavages) November 11, 2023
Later, during the concert at the Estadio River Plate Stadium in Buenos Aires, Travis Kelce was seen with Taylor Swift's father, cheering for his beautiful girlfriend while she serenaded the Swifties. In a video, he was seen enjoying the music with her father beside him.
Travis Kelce reacts to Taylor Swift's "Chiefs" lyric change for 'Karma' at the Eras Tour.

— Pop Base (@PopBase) November 12, 2023
Taylor was singing 'Karma', and as he heard the changed lyrics about him, he was taken by shock and smiled throughout! The lyric change was, "Karma is the guy on the Chiefs, coming straight home to me."
In Case You Missed: Data Shows Taylor Swift's Presence In Audience Enhances Travis Kelce's Performance To Absolutely Insane Levels
Taylor Supported Travis Kelce During Kansas City Chiefs Game With His Mother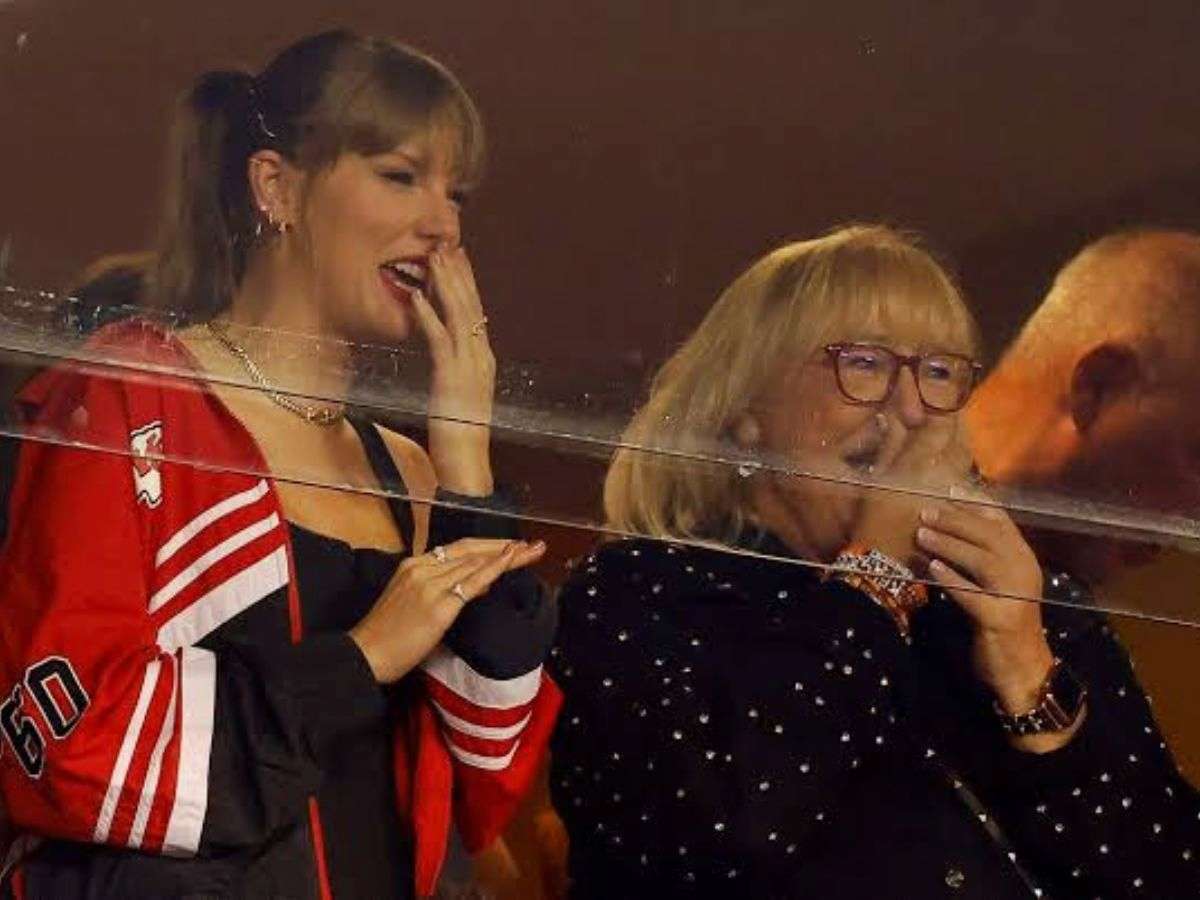 In September 2023, during the Kansas City Chiefs game against the Chicago Bears, Taylor Swift was in the VIP suite with Travis' mother, Donna Kelce. The two were cheering for Travis. After the second game, Taylor was seen again with Donna during the Denver Broncos game, which the Chiefs won 19-8. Swift also interacted with his father, Ed Kelce.
During an interview with Today, Donna Kelce talked about the surge in the interest of people in their lives. She said, "Every week, it's like something new. Like, really? I feel like I'm in some kind of an alternate universe. It's really strange. But it's fun— it's a great ride."
Though Donna finds the attention a little annoying, she is content with her kid's happiness. She added, "At times it gets a little annoying, but most of the time people are just so sweet, so kind, so generous. What mother doesn't want to hear that their kids are great?"
You Might Also Like To Read: Travis Kelce's Mom Finally Opens Up About How She Feels About Taylor Swift