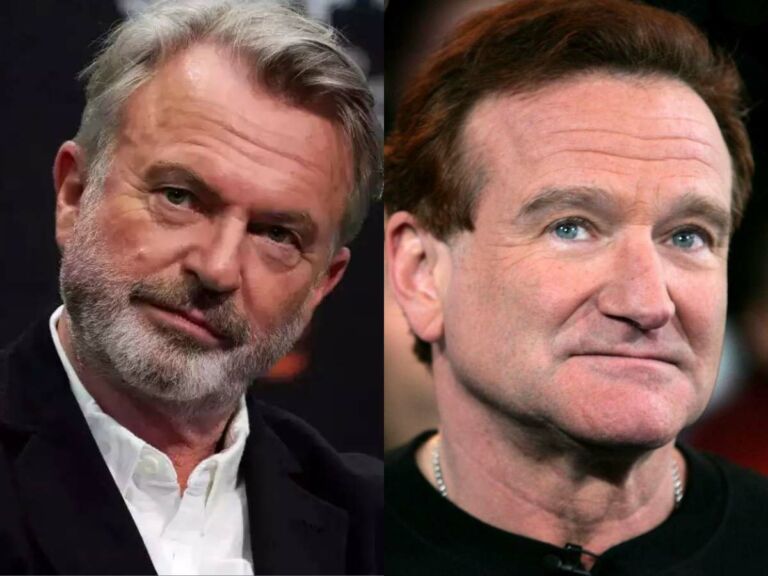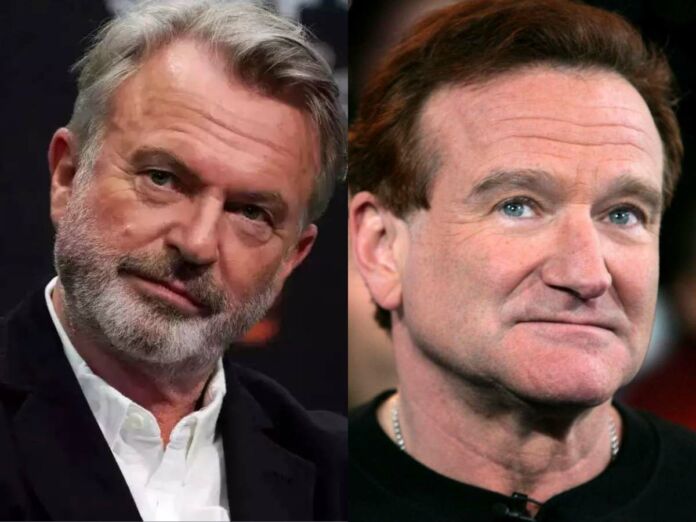 With this memoir 'Did I Ever Tell You This ?', Sam Neill tells stories of a life lived by braving health scares. The New Zealand-born actor recently revealed his spirited battle with stage 3 blood Cancer. He talks about the journey towards betterment in the memoir. Sam Neil also remembers his time with Robin Williams, whom he became friends with after working together.
Late Robin Williams was a generous human being and an unparalleled talent. Sam Neill's account confirms that but also notes the inherent sadness in the man who made the world life. He had formed a report with Williams while working on 'Bicentennial Man.' However, the actor recalls even in moments of joy; he could sense Williams' loneliness.
Related: Sam Neill Tells His Fans To "Not Worry Too Much" About His Cancer Remission
Sam Neill Remembers Robin Williams As "Saddest Person I Ever Met"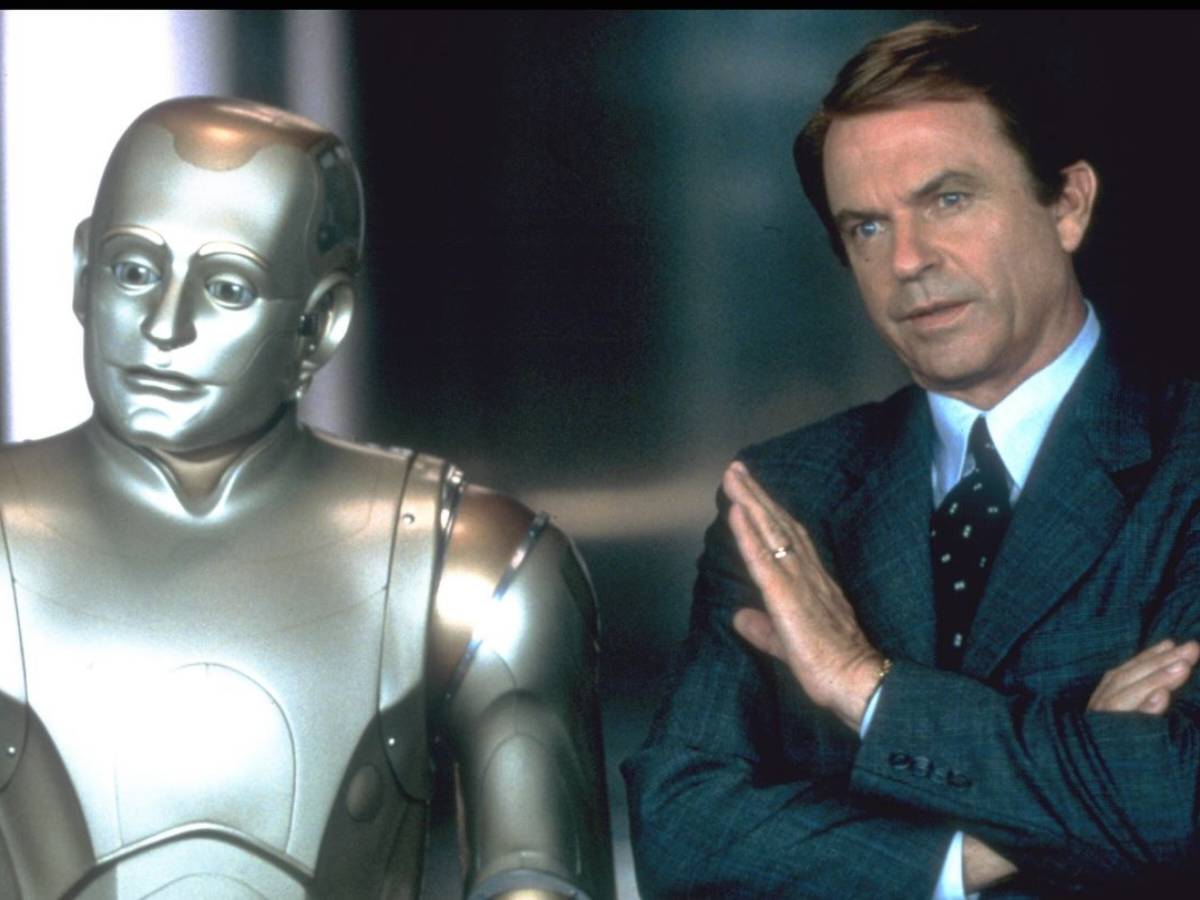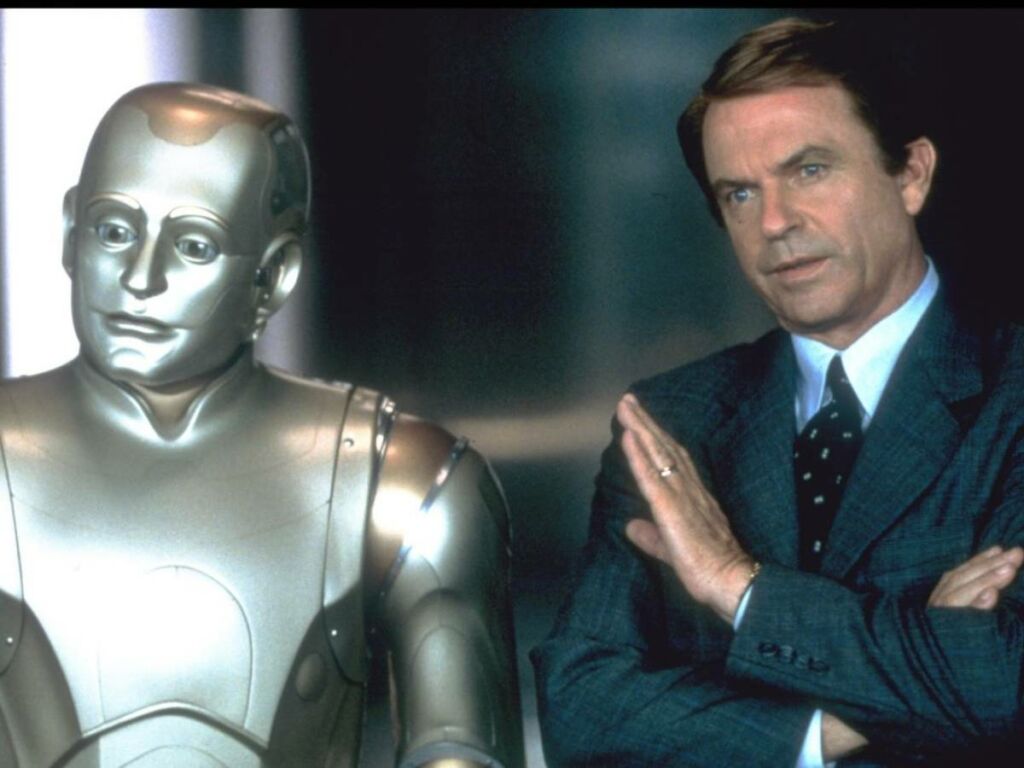 Sam Neill remembers his relationship with the late Robin Williams. Both worked on the 1999 film 'Bicentennial Man.' He recalls their 'great chats' and Williams being "irresistibly, outrageously, irrepressibly, gigantically funny." Despite the laughter, he called the late comedian "the saddest person I ever met."
In his memoir, Sam Neill wrote about Williams: "He had fame, he was rich, people loved him, great kids—the world was his oyster. And yet I felt more sorry for him than I can express. He was the loneliest man on a lonely planet," Neill wrote. To him, Williams seemed "inconsolably solitary and deeply depressed" and tried to shield himself with humor.
In Case You Missed: How Robin Williams Came Up With His Iconic 'Good Will Hunting' Line
Sam Neil Recalls Hugh Grant Being Doubtful Of The Success Of 'Four Weddings And A Funeral'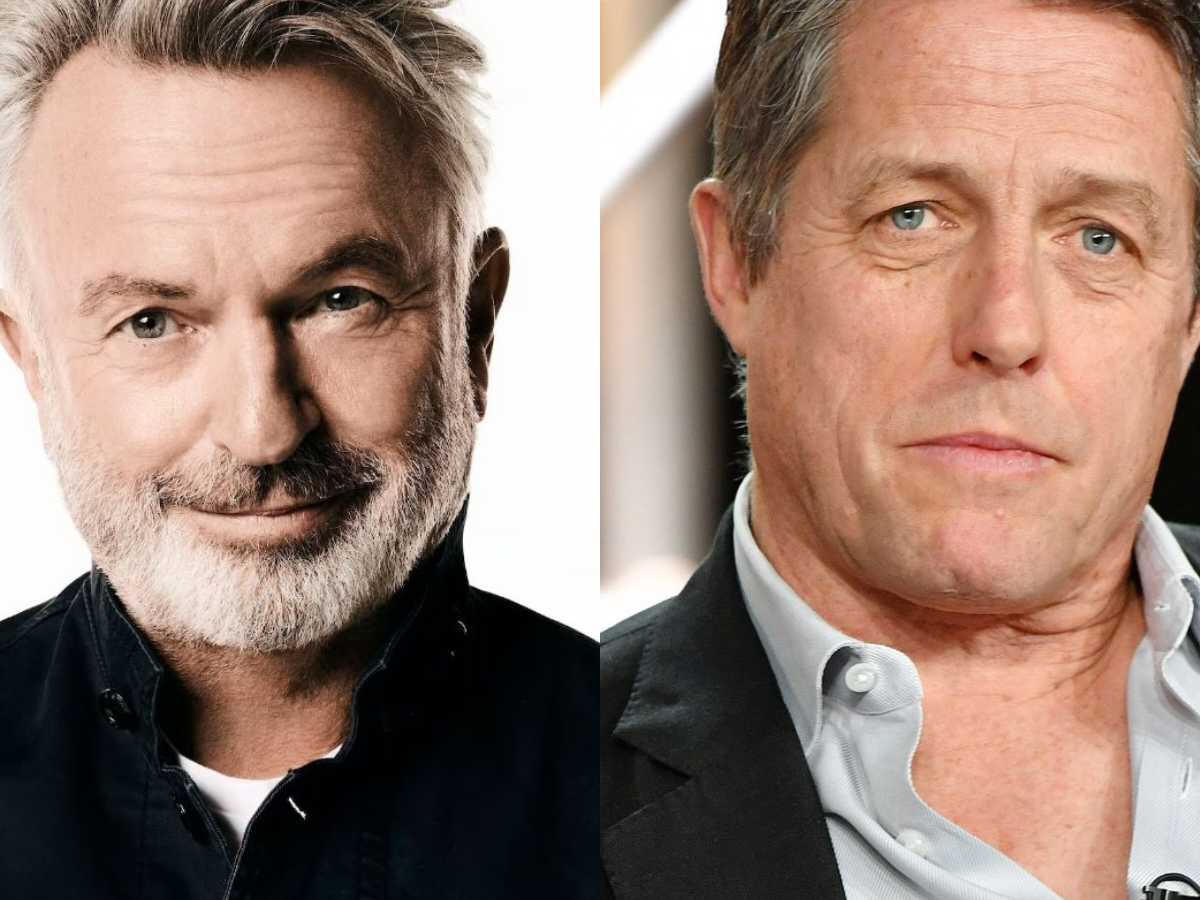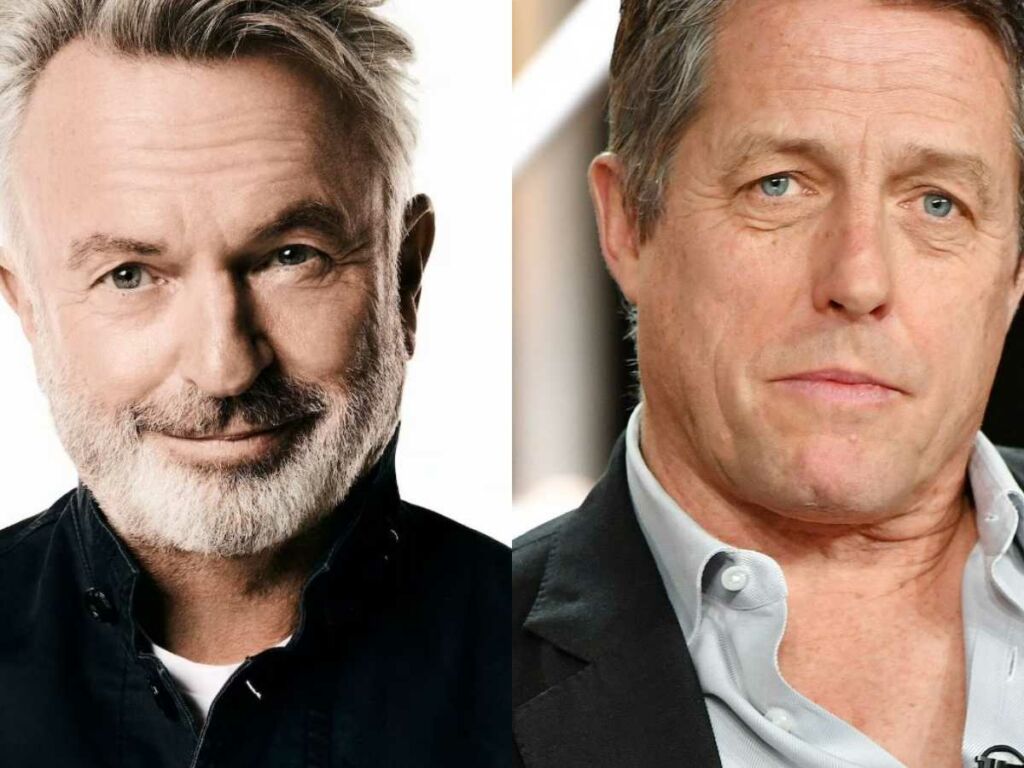 In addition to describing his fight with cancer and friendship with Williams, Sam Neill name-drops another celebrity he's friends with. He mentions meeting Hugh Grant and catching up on his life. The English actor replied with ambivalence about his upcoming movie project, 'Four Weddings And A Funeral.'
Sam Neill describes this conversation in 'Did I Ever Tell You This ?' precisely, with Grant expressing his frustrations in a typically British way "Oh, a piece of complete crap called "Four Weddings and a Funeral."… Disaster. Absolute and utter rubbish. '". The film was a hit and made Hugh Grant a star.
You Might Also Like To Read: Hugh Grant Doubted The Success Of 'Four Weddings And A Funeral. Here's Why