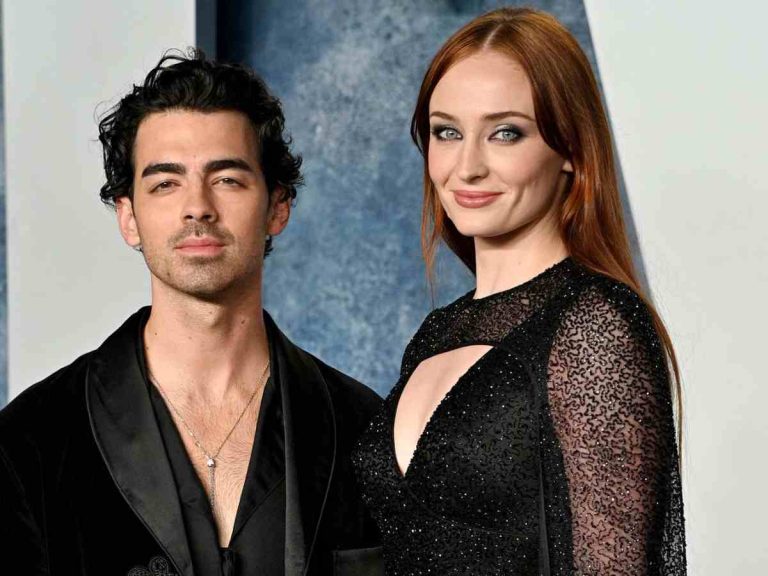 The Joe Jonas and Sophie Turner divorce is official after he filed for divorce in Miami-Dade County. The couple are splitting after four years of marriage. The 'Game Of Thrones' star revealed a statement on her Instagram saying that it was a mutual decision. 
Earlier, a source had revealed that they were divorcing because of their different lifestyles. And now that pictures of Sophie Turner partying in London have emerged. So, netizens are blasting her for breaking her marriage for partying.  
Related: Sophie Turner Confuses Fans With Never-Seen-Before Pregnancy Photo
Sophie Turner Spotted Enjoying A Wild Night In London Amid Divorce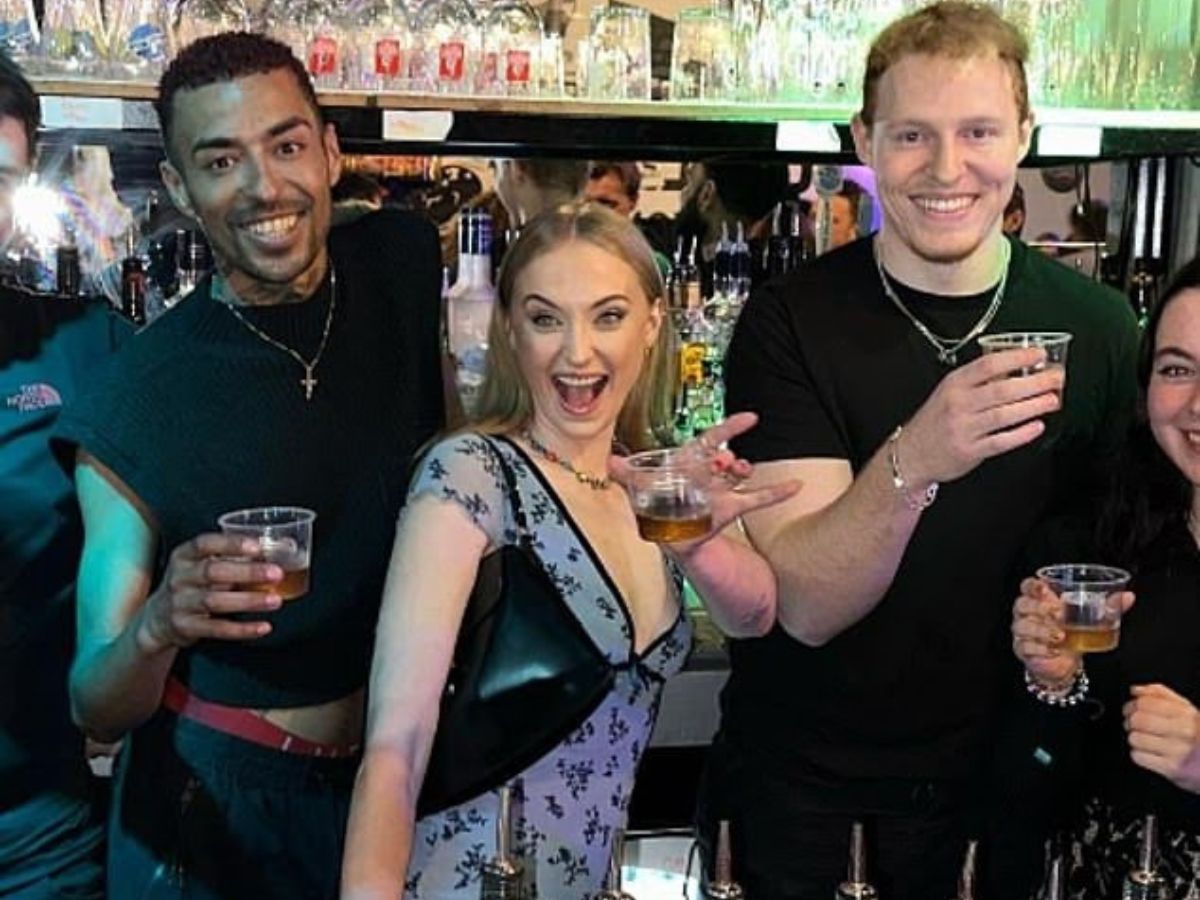 The 27-year-old actress has been filming an ITV series, 'Joan' in England. Members of the production team and the actress were partying at an arcade bar called Dropshot Digbeth in Birmingham. Turner seemed to have a wild night. 
Sophie Turner let her hair down in style and enjoyed the cocktails, danced and showcased her strength by punching a boxing game. A friend of hers who remained anonymous shared with the reporters that Turner had been feeling trapped in the marriage. 
According to her, trouble started between her and Joe Jonas around last Christmas. Turner and Jonas separated at the start of summer and she spent her time in Europe partying or vacationing with school friends. Their kids, meanwhile, are living with Joe Jonas in America. 
In Case You Missed: Sophie Turner Reveals Why She Declined Kendall Jenner's Met Gala After Party Invite?
Sophie Turner Felt Trapped In Her Marriage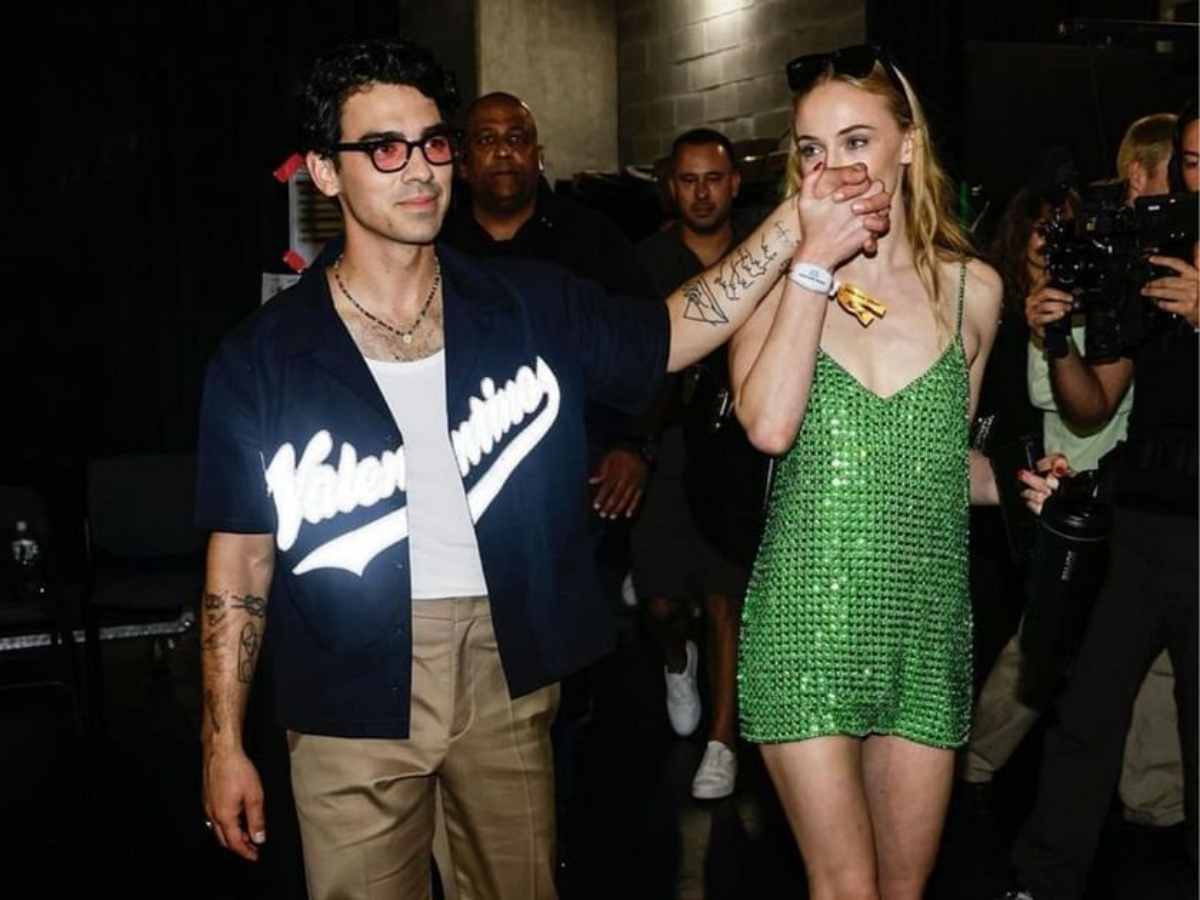 A close friend of Sophie Turner revealed, "Sophie feels like she's only just waking up to what her life and reality really is. She became famous at a very young age, then married and had kids at a young age and never really had the teenage years of sleeping around and just having carefree fun with friends."
The source also added, "She feels like her life has stalled after 'Game of Thrones' and so has her personal life. Since the kids came along, she's feeling trapped. She's the only person in her tight friendship group who is married with two children."
The source continued to say, "Joe would like another kid, he's a real family man. But while Sophie's been in the UK, she's also realized just how much she misses this country; it's the final nail in the coffin for them." Another reason for their divorce is that Sophie was compared to Nick Jonas' wife Priyanka Chopra Jonas who is much older and mature. This put a lot of pressure on Turner. 
At 27, Turner feels like she has not lived her life enough as she spent her youth working. Finally, the friend added, "It wasn't an issue at first but the age gap between Sophie and Joe has become a real problem. They want very different things." However, netizens are shaming her for this lifestyle and choosing to end her marriage.
Wanting to "relive your youth" is a totally bullshit reason to get divorced. What a trash reason to destroy your family. No respect. pic.twitter.com/U7GIcRPXfa

— Libby Emmons (@libbyemmons) September 6, 2023
Wanting to "relive your youth" is a totally bullshit reason to get divorced. What a trash reason to destroy your family. No respect. pic.twitter.com/U7GIcRPXfa

— Libby Emmons (@libbyemmons) September 6, 2023
Worst character to make it out of GOT.

— Abednego (@Abednego3000) September 6, 2023
This DM article is a result of Jonas publicists trashing Sophie. These pictures are from a wrap party, and all of the sources quoted saying Sophie wanted her freedom, were anonymous sources. It's a smear campaign from the Jonas camp. He's far wealthier than her, and can afford…

— P.Ridley (@MissusRidley) September 6, 2023
One day, she's going to regret these decisions.

— A Ruthless (@ARuthless8) September 6, 2023
It's too late to relive anything. She has a duty to raise kids now!

— Lisa G (@HealthyFairy86) September 7, 2023
I was trapped and wish to have a family etc 'seen here downing https://firstcuriosity.com/news/sophie-turner-says-she-is-done-theorizing-the-staircase/shots' kinda mixed signals

— Elongated Musket (@blssdblkwngs) September 6, 2023
You Might Also Like To Read: Sophie Turner Says She Is Done Theorizing The Staircase