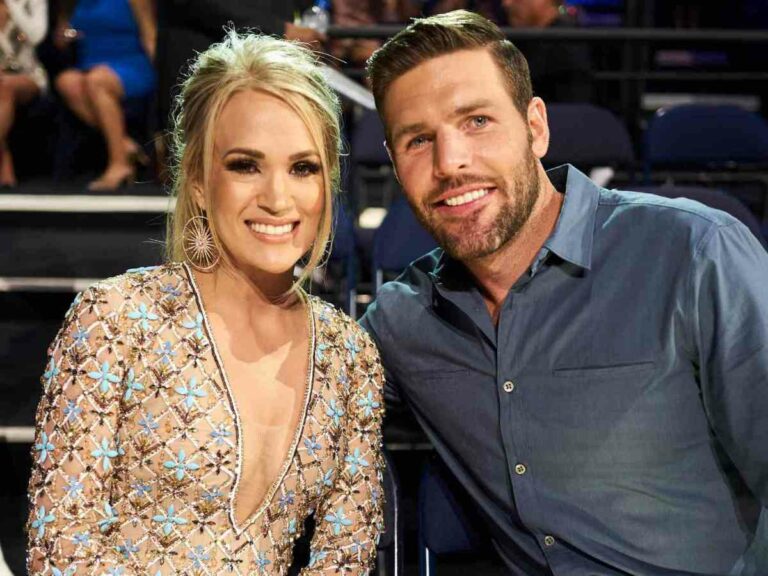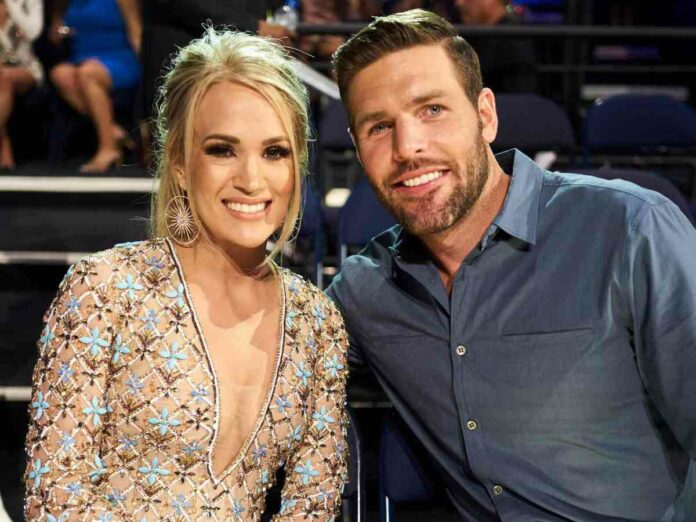 Carrie Underwood and Mike Fisher are among the famous singer-athlete couples. The duo has been married for more than a decade now and makes an adorable family. Before Carrie met Fisher, her career had just taken flight. After winning season four of 'American Idol' with a ridiculous majority, Underwood began releasing singles and albums. Her country music took over the United States and soon she was touring. It was at one such concert that she met Mike Fisher.
One evening in 2008, Carrie was performing and her band's bassist Mark Childers was insisting on setting her up with his NHL friend, Mike Fisher. Carrie was skeptical and tried to turn down Mark. However, she agreed to meet him. She and Fisher met backstage at her concert. Not only was the meet a success but also Carrie was very impressed with Mike. She recalls saying "Hot! Hot! Hot!" for the hockey player.
Related: CMA Awards 2022: The Complete List Of Winners
Who Is Mike Fisher?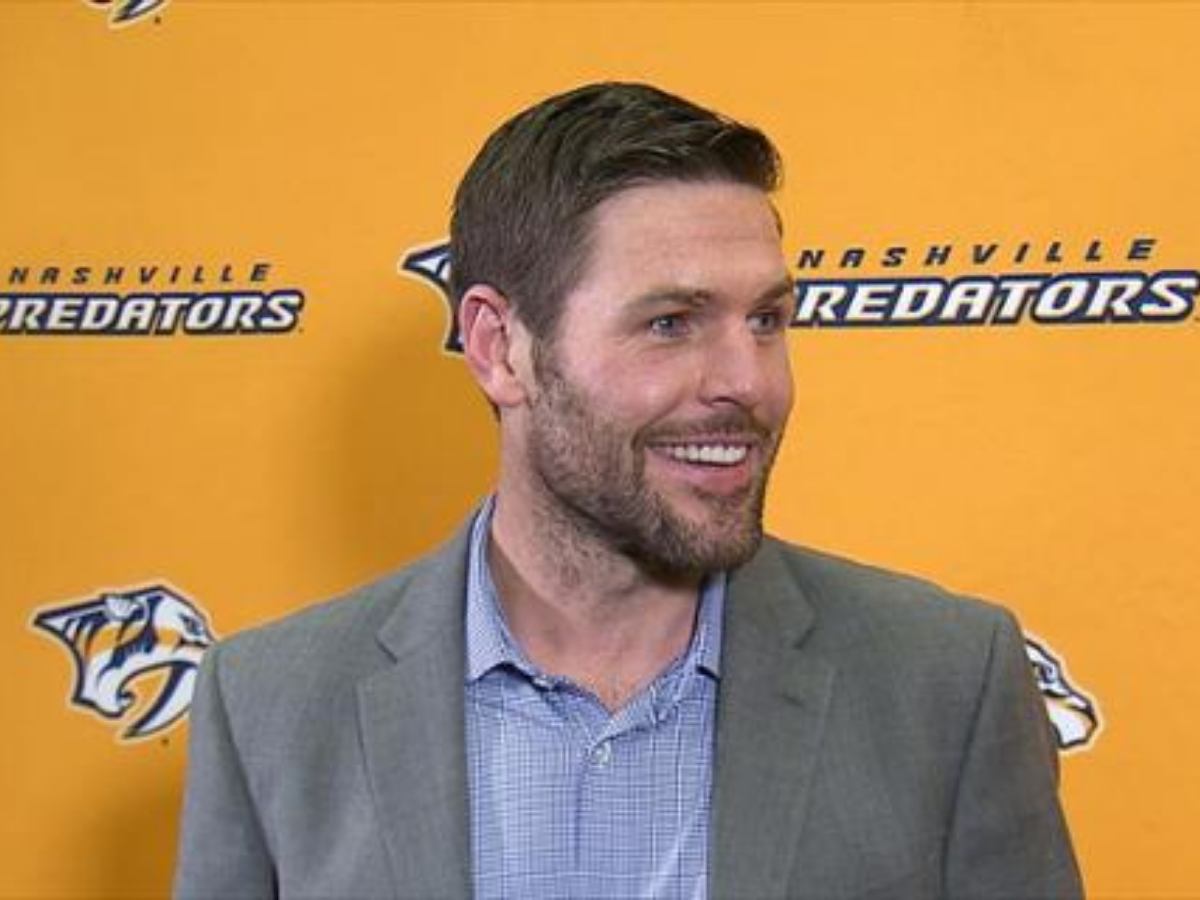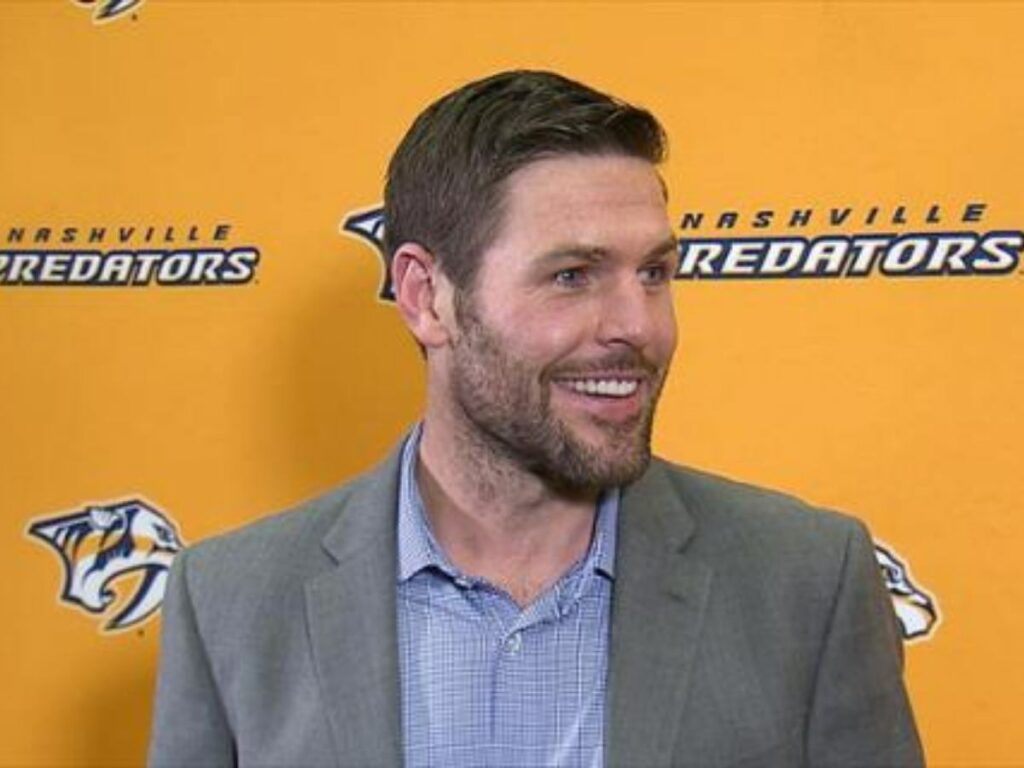 Micheal Andrew Fisher, commonly known as Mike Fisher, is an ice hockey player. Born on 5 June 1980, Fisher started playing hockey when he was young. Over the course of his career, Fisher has played for Ottowa Senators and Nashville Predators. He held the position of the center for many years. During his debut, he scored in points despite an injury. That made him popular for his aggressive style of playing. Sadly, in 2011 he was traded for Stefan Noesen into the Nashville Predators. Fisher had accepted Nashville's offer so that he could be closer to his wife, Carrie.
Underwood received a lot of backlash over the trade, and the Nashville radio stopped playing her music. Fisher defended his wife, saying he was disappointed in the fans. In 2012, Fisher was the recipient of the NHL Foundation Player Award. Later in 2016, he became the sixth captain of the Nashville Predators. Fisher was planning to retire from hockey around 2018. He ended up signing a one-year contract with the team. But the team lost the Stanley Cup and in May 2018 Fisher said farewell to hockey. Today Mike Fisher has a net worth of $4.4 million.
Related: What Was The Most Difficult Part Of The Super Bowl Halftime Preparation For Rihanna?
Carrie Underwood And Mike's Relationship Timeline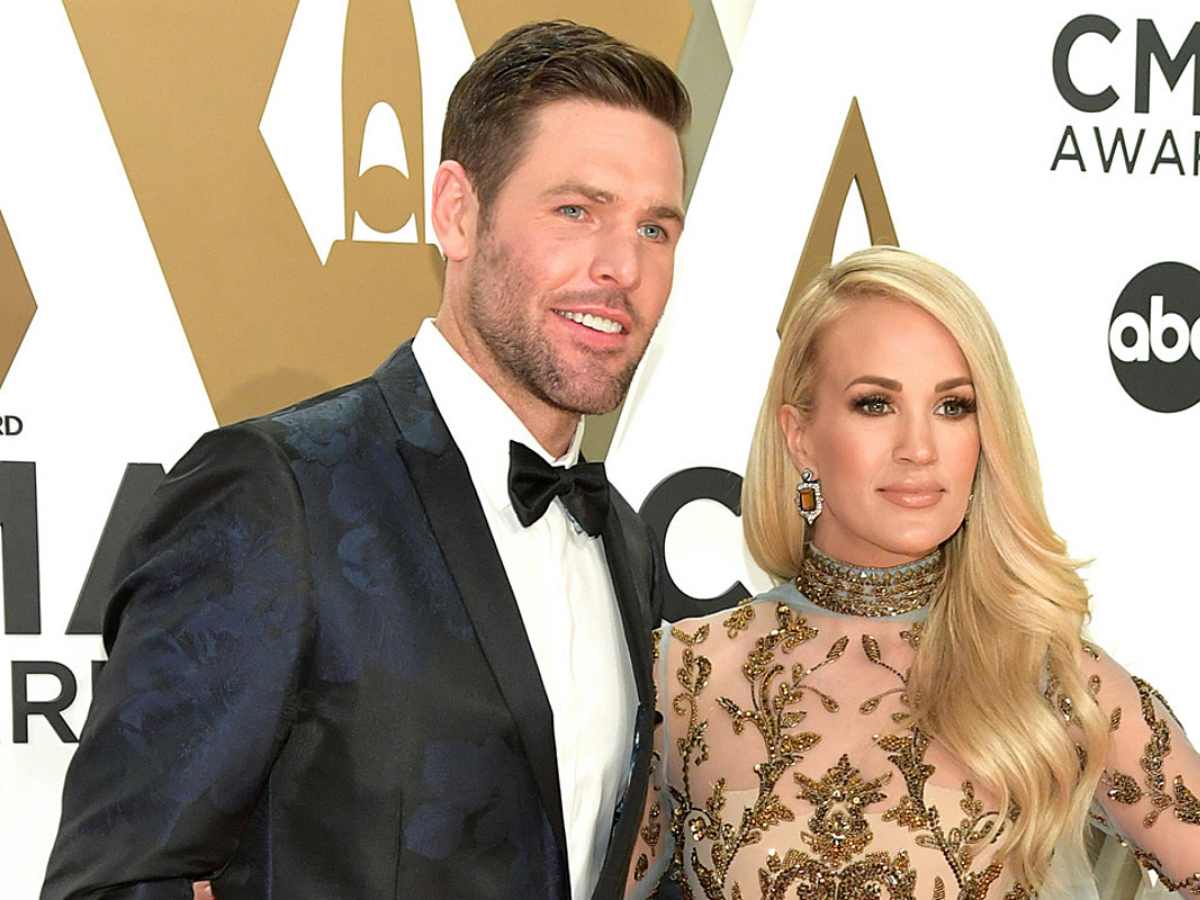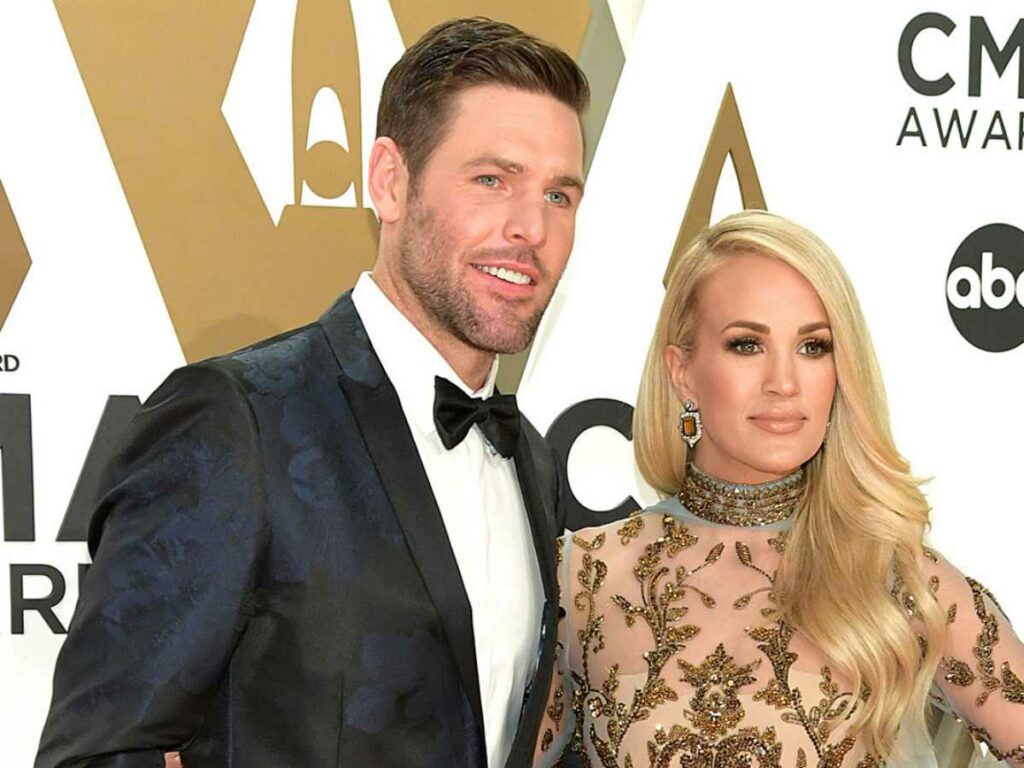 It was undeniable Mike and Carrie clicked at the first meet and were into each other. However, love is not that easy and obstacles are given. In this case, thousands of miles set the couple apart. Mike was a Canadian ice hockey player and Carrie was a Nashville-based singer. But the duo had a brave heart and they decided to date long distance. At the end of 2008, Carrie and Fisher got together for New Year's eve and shared a kiss when the ball dropped.
The singer and Fisher have been dating for a year and both made a lovely. And in December 2009, Fisher popped the question to Carrie. Fisher announced their engagement to Sun-Times saying, "We're both obviously excited and very happy." Mike and Carrie have two children, Isaiah, and Jacob Bryan Fisher. Before Carrie was pregnant with Jacob, Carrie had three miscarriages. It was a difficult time for the couple. Carrie made the song 'Cry Pretty' for the period she was experiencing these unfortunate events while working.
You might also like to read: How Did Mozart Die? What Were His Last Words?