In the fifth episode of Peacemaker, John Cena and his crew did go bold on their jokes. While some may think of this as rude but the vibe of the episode pretty clearly doesn't have false intention. Let's find out the highlights of the episode. 
Disclaimer: It contains spoilers. Read at your own risk.
Episode 5: Monkey Dory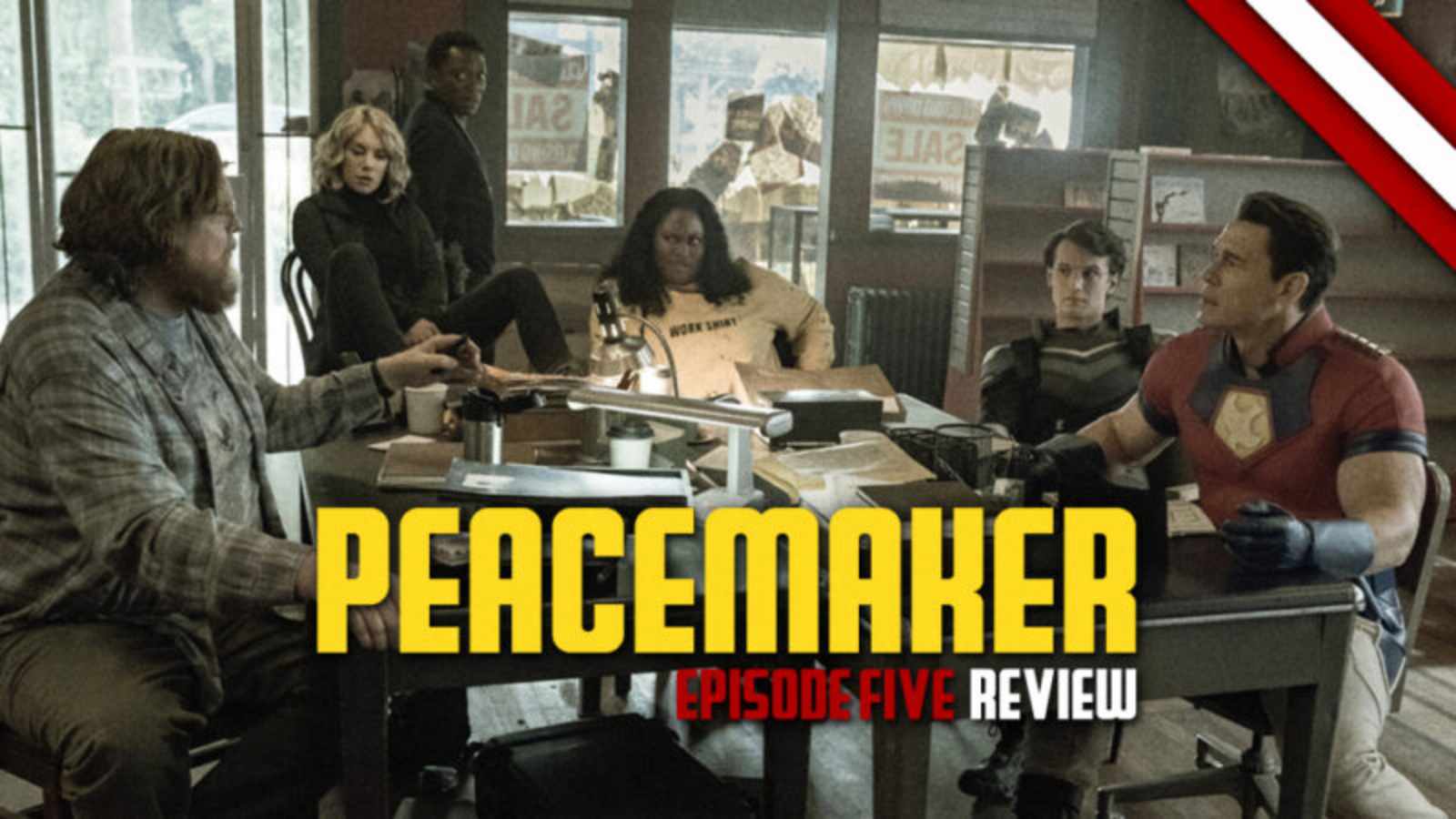 It begins with their discussion about Butterflies. While Murn gives a briefing about the alien creatures and their details, jokes are being spread on the table in between. It reaches a point where the Peacemaker confronts Economos on the idea of putting his dad in jail. Their argument gets cut short as Murn brings everyone back to the topic. The discussion continues with plans to investigate Glan Tai, a company providing food supply to aliens, and know the situation of the widespread Butterflies.
Peacemaker and Leota team up for their infiltration plan at Glan Tai. Though the peacemaker said he will remain calm, he immediately shoots the reception and guards in the head. Along with this, he reveals that his helmet grants him access to see butterflies in the body of hosts.
Vigilante and Emilia discover that the operation is far bigger. However, they face attacks by Butterfly driven bodies. Meanwhile, Auggie appeals that Peacemaker frame him and it indeed comes out to be true with his fingerprints not matching with the one at the scene. 
When Peacemaker and team come back to the office, Leota and Peacemaker discuss his tough exterior. Out of curiosity, she tries Peacemaker's helmet to test the function of seeing butterflies. She curiously walks to Murn's office however, gets shocked at the fact that he is a butterfly.
Peacemaker jokes on Superman
As the crew discusses human excrement, the Peacemaker says that he heard Superman has a Poop fetish, which by the way is not true. James Gunn (the filmmaker) said that no one asked him to change it as he has the liberty to do what he wants.
Another interesting point of the show comes when Peacemaker confronts John Economos for framing his dad Auggie Smith. Economos Tells the pissed Peacemaker that he didn't mean to but he couldn't think of anyone else on the point. 
A really interesting reply comes from Peacemaker as he says names of a list of celebrities who could have been possible replacements against framing his dad. The list starts with Ariana Grande, Drake, Brad Pitt to My Winehouse, Cobra commander from Riverdale, etc. With that Economos promises to consider Peacemaker's list for the next time. Not only that, post-credits include characters from Super Mario, muppets from Sesame Street, Burger King mascots, etc. 
The series is available on HBO Max.