After hitting numerous red lights, 'Aquaman: The Lost Kingdom' will finally be released on 20 December. 2018's DCEU movie 'Aquaman' saw Black Manta make his cinematic debut, and in the sequel, he will finally be the antagonist.
In 'Aquaman: The Lost Kingdom', Black Manta returns to fulfill his vendetta. However, the most intriguing element of the sequel is the Black Trident. Is the new weapon more powerful than King Atlan's Trident?
Read also: 9 Characters Confirmed To Appear In DC's 'Aquaman And The Lost Kingdom'
The Origin Of Black Manta's Black Trident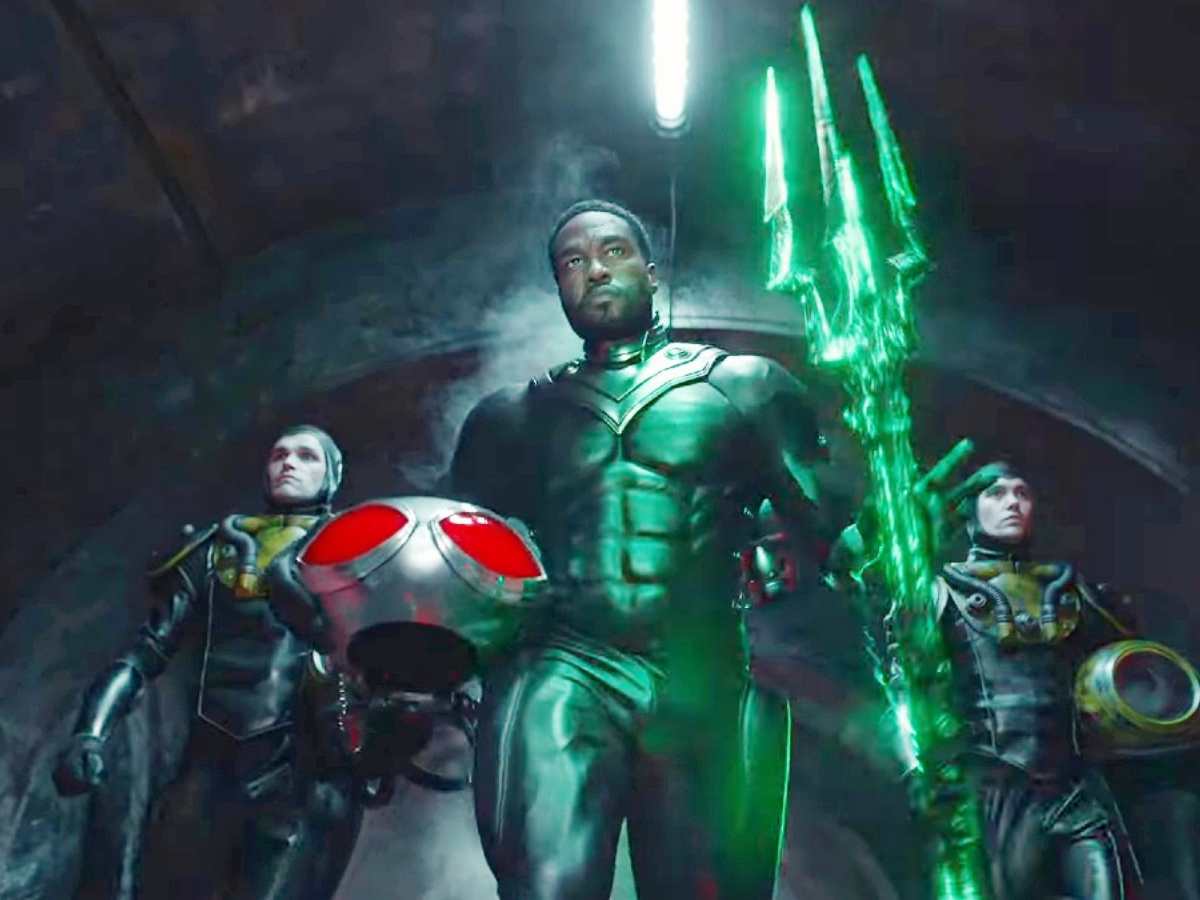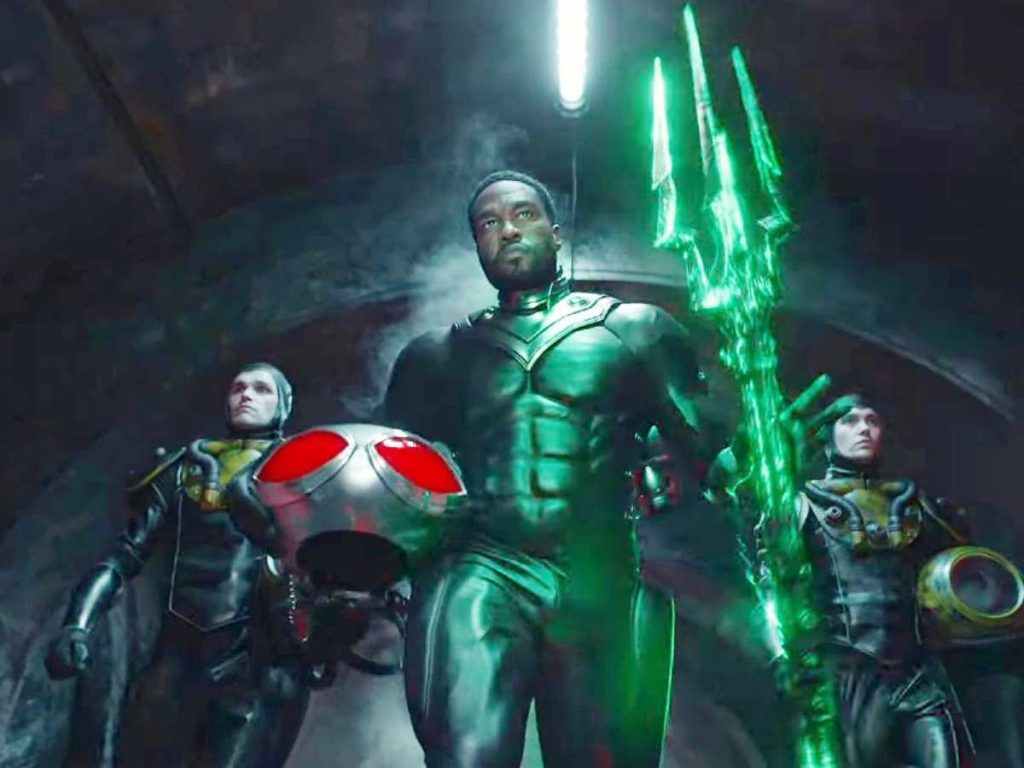 Black Manta is Aquaman's arch-enemies in the comics who dons a high-tech and in the 'Lost Kingdom', he is seen under the possession of Black Trident, which is a relic from long before King Atlan's reign. In the comics, the Black Trident belongs to the seventh kingdom of Atlantis, which appears to have been lost because of the trident's dark magic abilities.
Now that the Black Trident is under the possession of Black Manta, it seems as though he will unleash its black magic to win against Aquaman. There is also speculation that the Black Trident might just be a Dead King's Trident, which was stolen by Black Manta in the comics.
In case you missed: How Much Is Jason Momoa Getting Paid For 'Aquaman 2'?
Is Black Trident More Powerful Than King Atlan's Trident?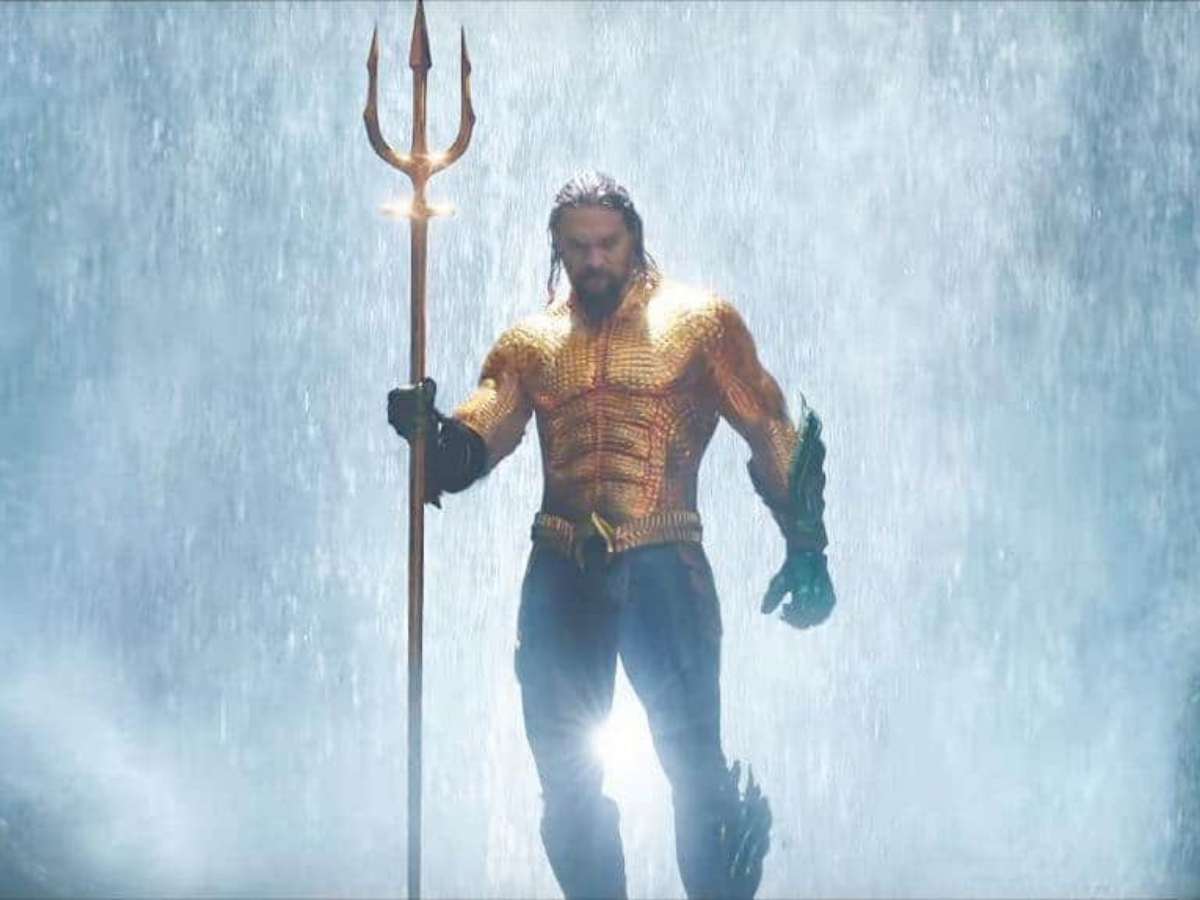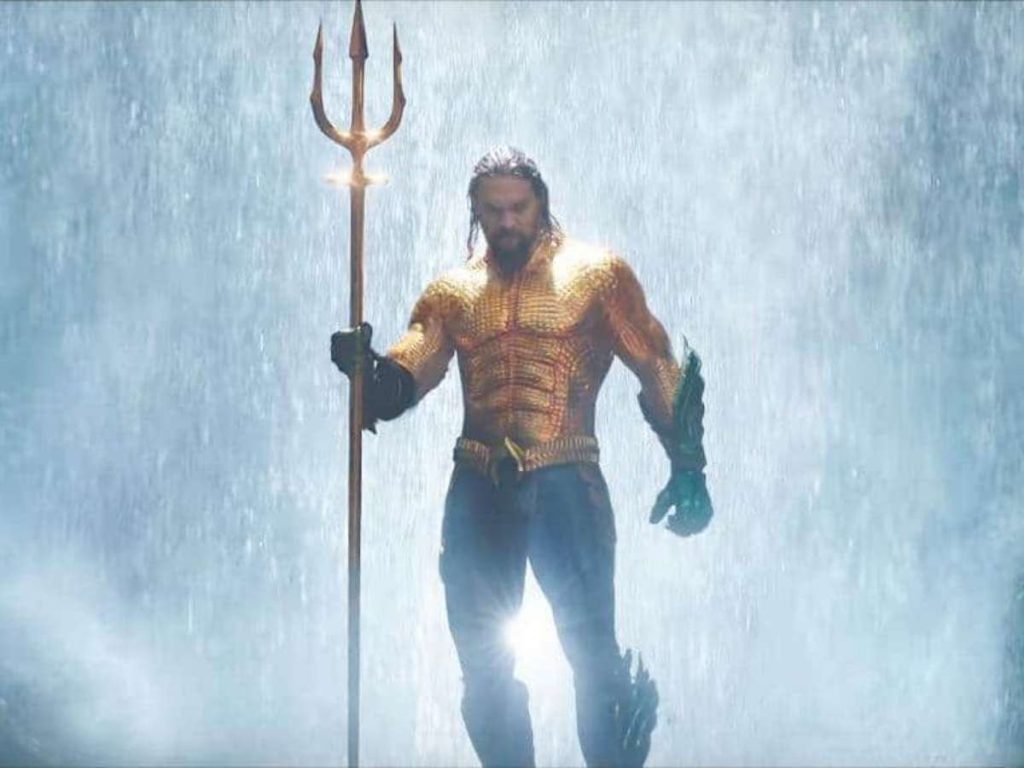 While Aquaman's Trident of Atlan is likely more powerful,  The Black Trident is not meant to be underestimated. After the first film, Arthur wields the Trident of Atlan which puts him in possession of the Atlantean throne, adding to his powerful combat abilities. The Trident of Atlan is an undeniably powerful weapon, especially in the hands of a skilled warrior. 
Black Trident has previously posed a threat to Atlantis because it possesses black magic. As the weapon is cursed, it does not reflect positively on its wielder. As both the Trident's clash underwater, it is gonna create much more chaos than expected.
You would also like to read: 'Aquaman And The Lost Kingdom' Trailer Rides High On Bromance Between Arthur And Orm As Black Manta Looks To Destroy Everything They Hold Dear