Friends, the sitcom can give everyone a lot of funny and relatable things. And the way it is told in the sitcom, no one will ever forget those things. So, today we will discuss the 15 most relatable and funny scenes from Friends.
Most Relatable And Funny Things From Friends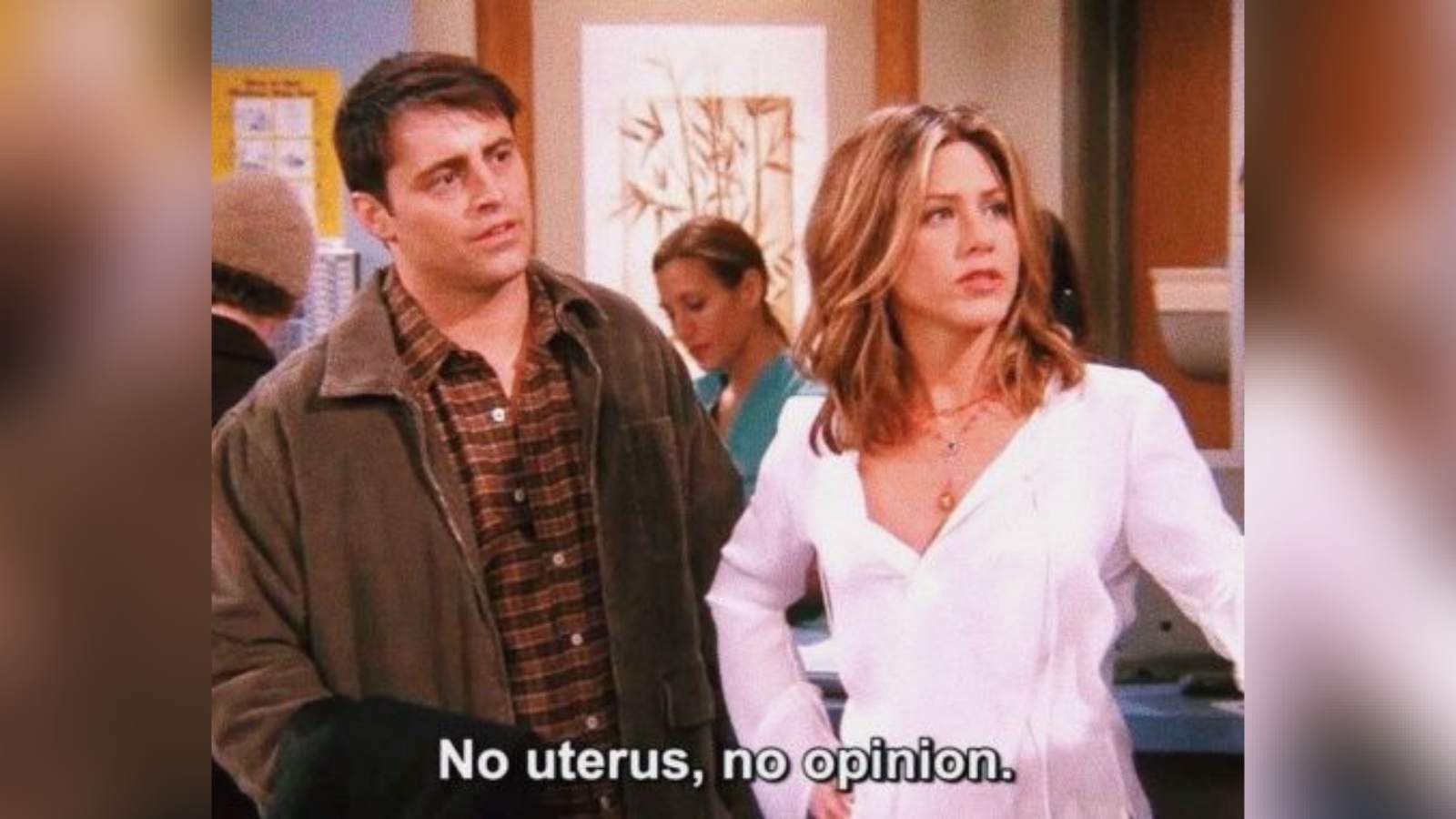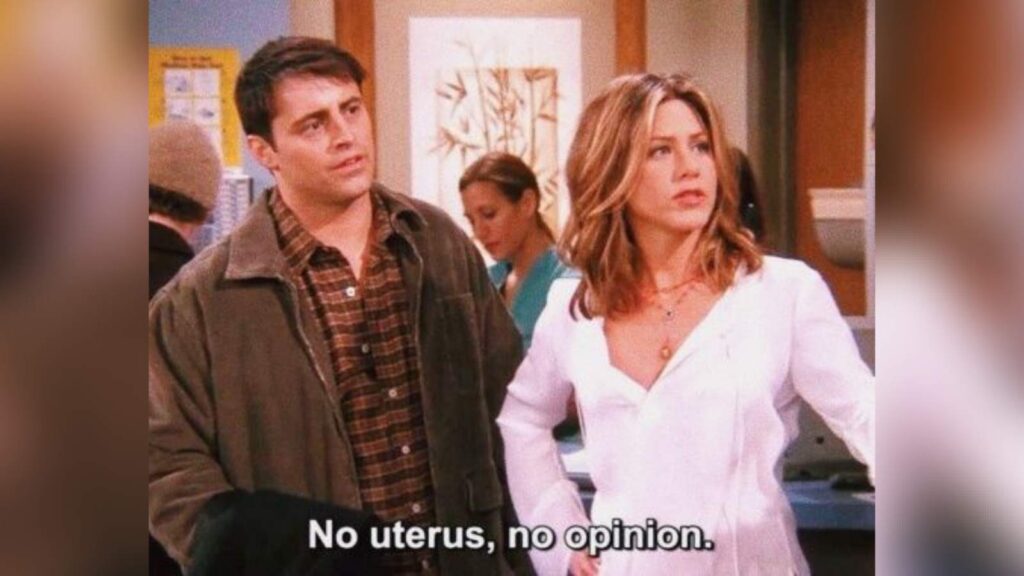 No Uterus, No Opinion
In this episode, Rachel says a world-famous dialogue that every girl can relate to. It was that, if a person doesn't have a uterus, then he should have no opinion too.
Ross's Sandwich
Ross was having a tough in this episode. And when Monica gave him the sandwich he loved, he was extremely happy. But when at the workplace, his colleague ate that. It was amazing to see how he reacted. And said when he came back that this sandwich was the only thing he loved at that time.
In this episode, Chandler appoints Monica as a trainer to help him reduce his fat. But when she came even on Sunday, the way he made her go back was amazing. And we can all relate to it as Sunday is for rests only.
Key To Monica's Apartment
Every person that gives his home's keys to any other person can relate to it. As everyone always stays in her home for some reason or another.
How Not To Care
In this episode, Joey shows everyone exactly how not to care. And everyone can relate to its scene.
Spirit Animal
How Phoebe shows her spirit animal, and it exactly looks like how we all are.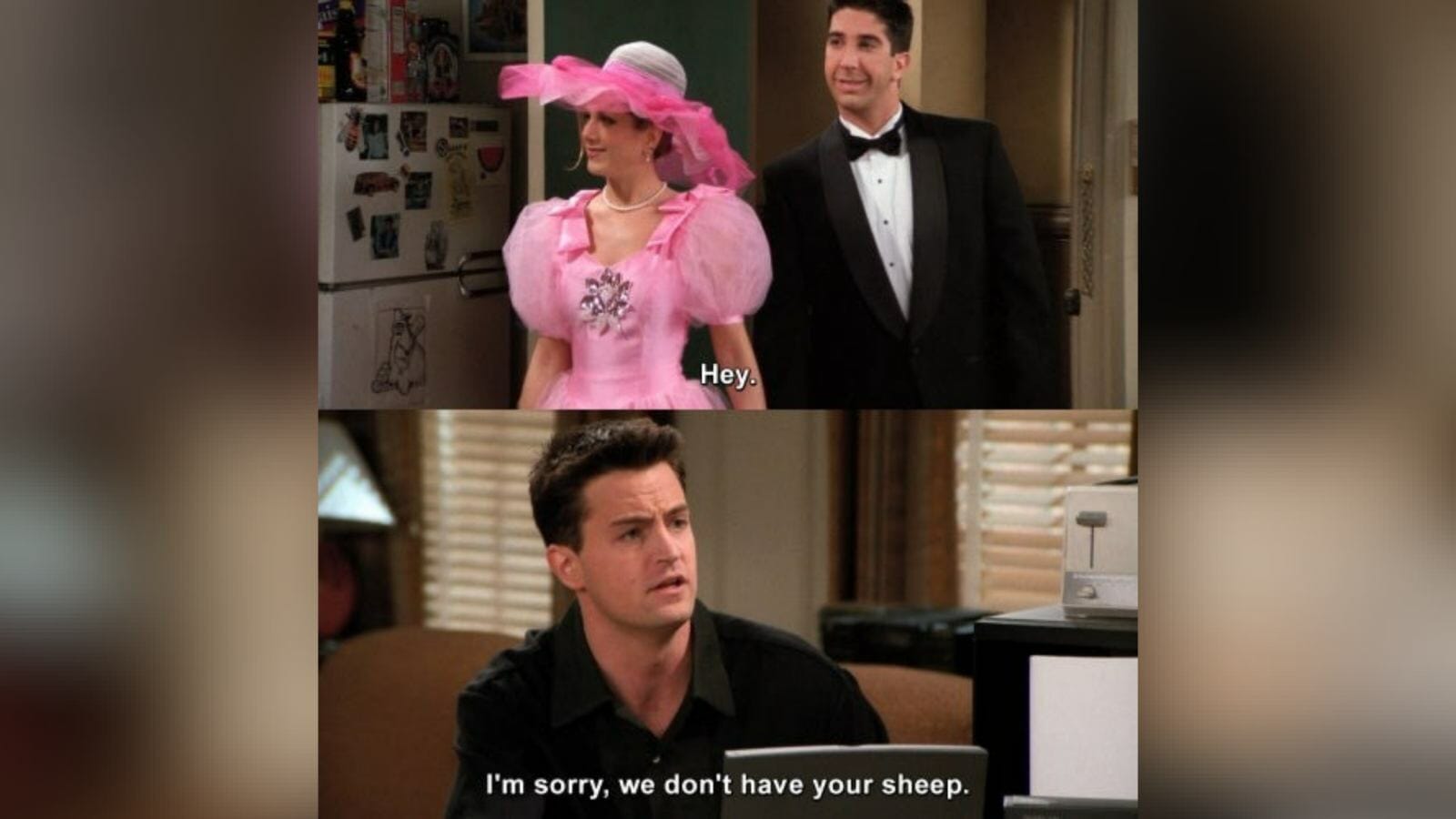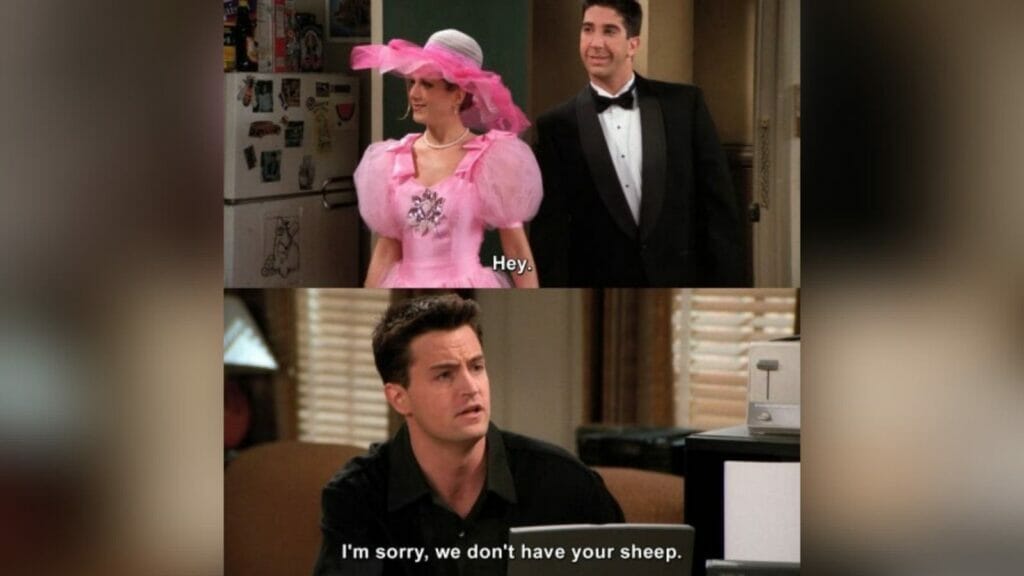 Rachel's Sheepish Look
In this episode, Ross and Rachel are ready to go on Barry's wedding. And Rachel does her best to dress best. But still, Chandler makes fun of her.
Joey's Stomach
When Joey eats everything there was in the fridge. And when asked, he says the fridge broke. So, everything would turn bad if he didn't eat everything.
Rachel Can not Handle Julie
Everyone gets upset at one point of life when their crush gets another person in their life and not them.
Cheesy Line
When Phoebe said a pickup line, and it was one of the best pickup lines during the whole show. Many can find it relatable as everyone tries their best on the pickup line for someone they like or find attractive.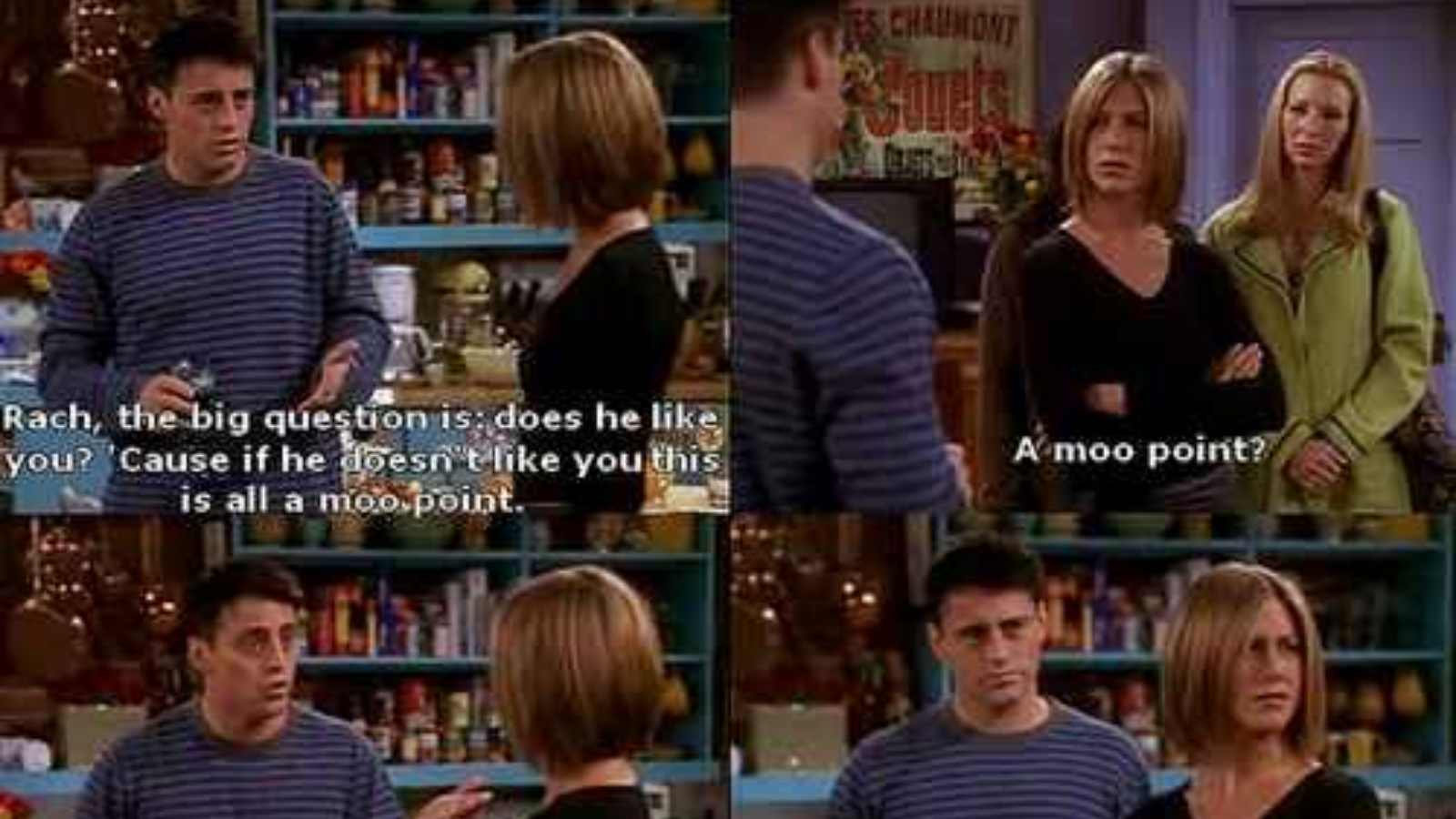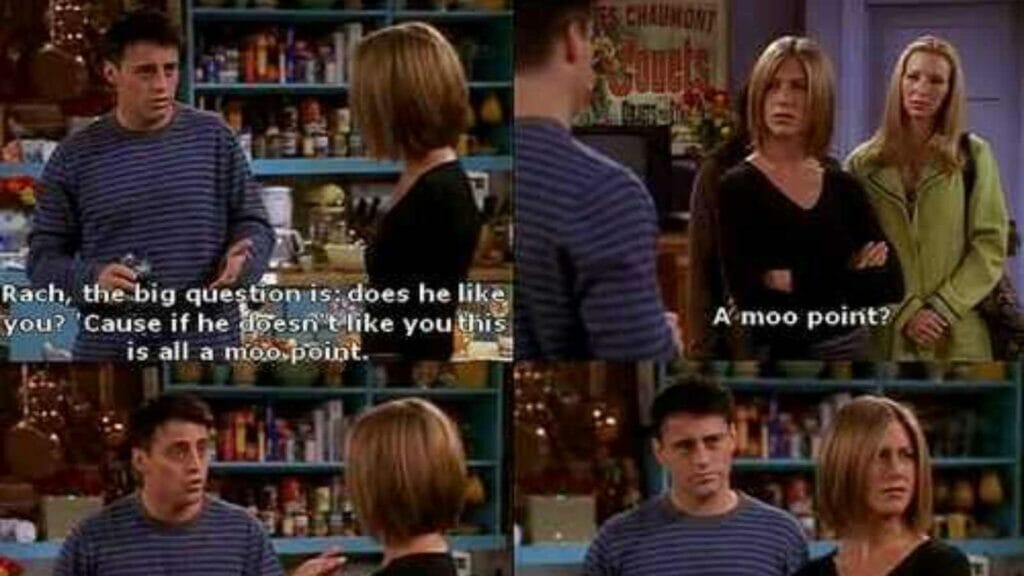 Moo Point
One of the best lines of the show. And no one knew this phrase will get a place in the Oxford Dictionary. It means that others' opinion doesn't matter.
Mis-spelling
Everyone with a rare or unique name can understand this. As no one can understand how to pronounce or spell their name. And it is really a pain to explain them letter by letter.
Learning French
Everyone learning or listening to a new language can relate to this scene. It is also one of the funniest scenes of Friends.
Knowing The Strength
Chandler knows well what his strengths are. It comes when he says he can help in passing a sarcastic comment. And everyone knowing their strengths can relate to it very well.
Trash Talks
Sometimes we don't understand when we trashed talked ourselves while talking. And same happened when in Friends they were playing American Football, and Joey trash-talked himself.