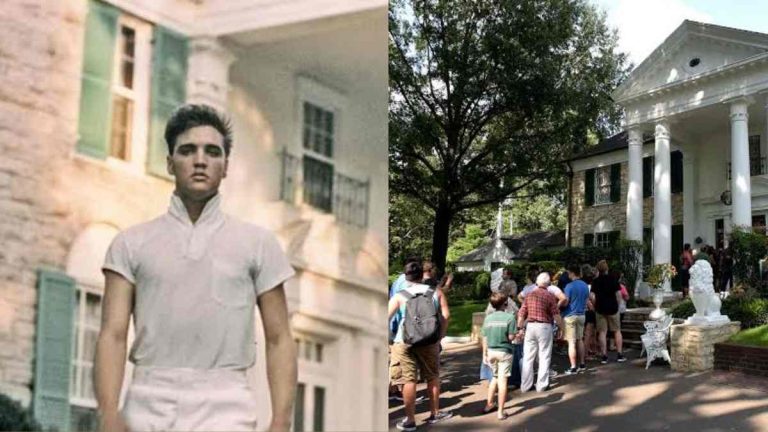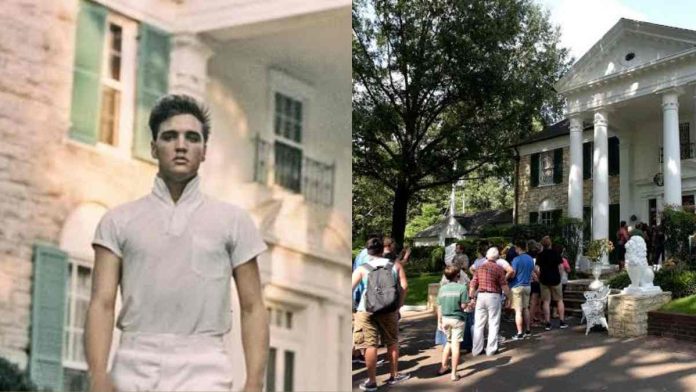 One of the best-selling solo music artists of all time, Elvis Presley is still a star all around the globe. The commercially successful singer blended his music with pop, country, blues, and gospel. The three times Grammy Award-winning artist can take pride not only in his musical creations but also in his beautiful abode, Graceland in Memphis.
The "King of Rock and Roll" Presley is both an actor and singer. And his home shoulders the taste and vibrancy of this famous figure in its structure and decor. The abode of the Rock and Roll star was open to the public in June 1982. And this sanctuary has become the second most visited home. Here's more about the special abode of Elvis Presley!
Related: Elvis Presley Fans Are Disappointed With New Biopic As It Leaves Out A Major Part Of The Legend's Story
All About Elvis Presley's Graceland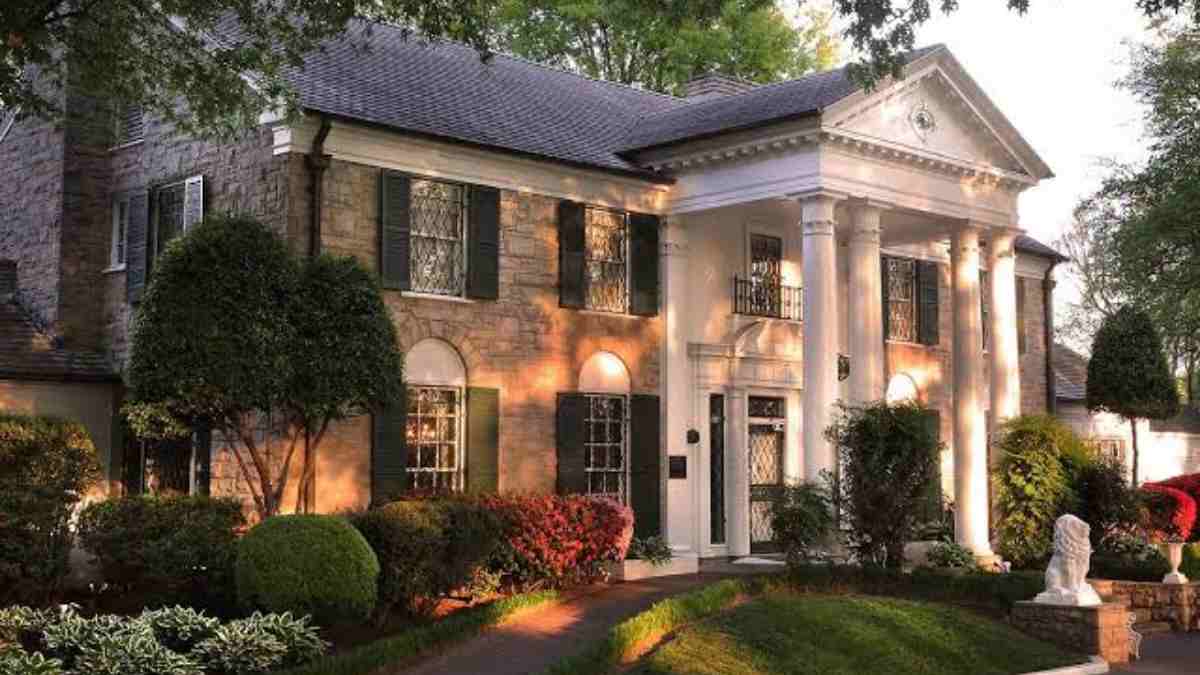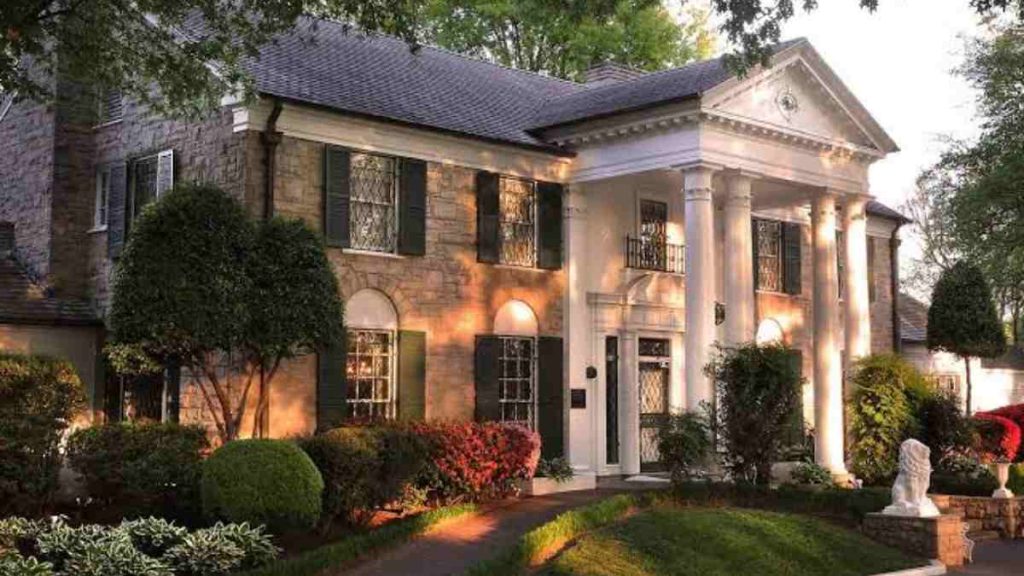 Elvis Presley purchased this Colonial Revival-style mansion in 1957 and moved in along with his parents Vernon and Gladys Presley the same year. His mother who died the following year was buried in Graceland. Vernon Presley and his new wife moved out to an adjacent property when situations became tense in the family of three.
Priscilla and Elvis lived together in the house for five years before getting married in 1967. The mansion was turned into a tourist attraction first managed by Elvis's ex-wife Priscilla Presley. And then by his daughter Lisa Marie Presley from 2006. Elvis stayed in the house for 20 years from 1957 to 1977, when he died in Graceland due to a heart attack. It was in 1982 that Graceland was open to the public.
In case you missed: "It was the biggest wake-up call in my life," Austin Butler On Elvis Presley Biopic
What Makes Graceland Special?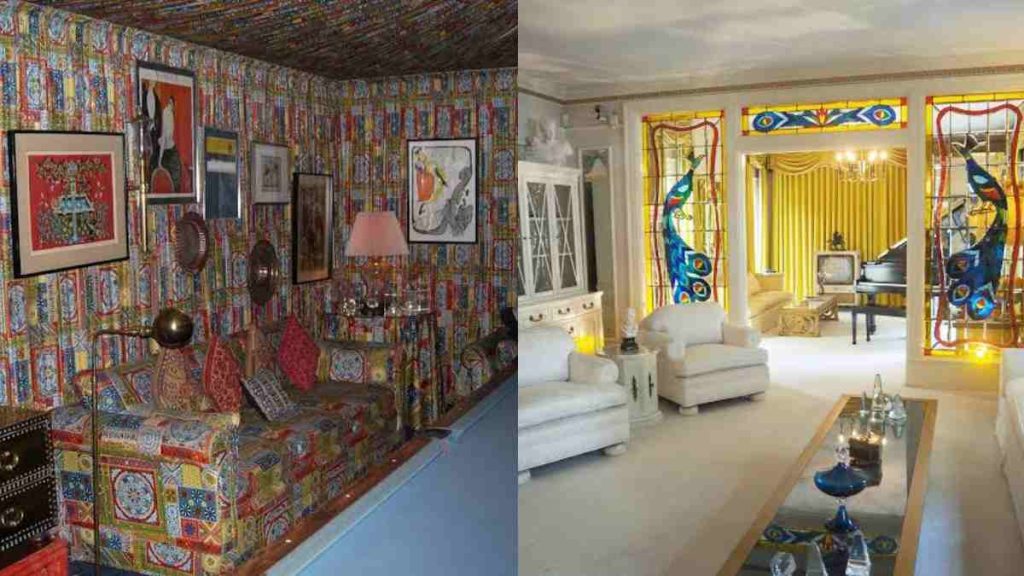 Before Presley, the mansion was owned by Thomas Moore and his wife Ruth and had the name Grace Toof. When purchased the house was spread over 14 acres and was over 10,000 square feet. This was expanded to 17,500 by Presley. The stone-laid mansion has 23 rooms which include eight bedrooms, eight bathrooms, and five staircases.
Elvis made major changes to the house once he started to live there. He installed music-themed gates, special stained glass windows, and a kidney bean-shaped pool in his white-columned home. His jungle room also made headlines for its artificial waterfalls and green shag carpeting. There is also one room in Graceland that is forbidden for visitors, the "private place" has some of the prized possessions owned by Presley. They include photographs, sunglasses, and jumpsuits.
If alive, the singer would have turned his home into a zoo. He had his first animal, a monkey named Jayhew purchased in 1956 followed by a trouble-maker chimpanzee Scatter. It was not only animals, Presley also had an obsession with television. He would watch three TVs at once and 14 TVs were situated in different parts of Graceland while he lived there.
Graceland attracts more than 500,000 visitors every year and is one of the five most visited house tours in the US. It is the most famous home after the White House. Graceland became part of the National Register of Historic Places in 1991 and became a National Historic Landmark in 2006.
You might also like to read: "I Went Home In Tears" – Austin Butler Reveals How 'Elvis' Director's Brutal Method On Set Broke Him