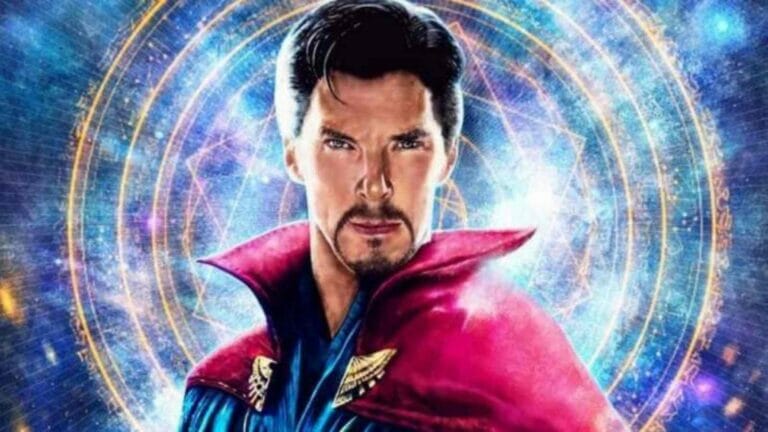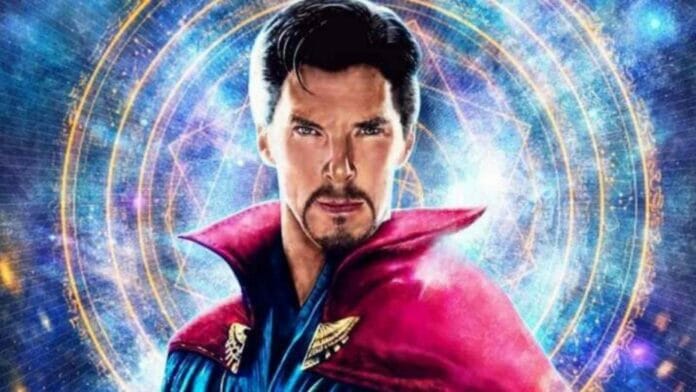 In phase four, with the sequel of Dr Strange coming this March, it seems like it is becoming a key and new face for the MCU. This new phase brings magic and the multiverse in recent marvel projects. Doctor Strange is featured; as the main character linking all of them. Here we will be ranking the most powerful and strange villains. Let us find out with whom all Doctor Strange could fight just like other avengers.
The Band Of The Bland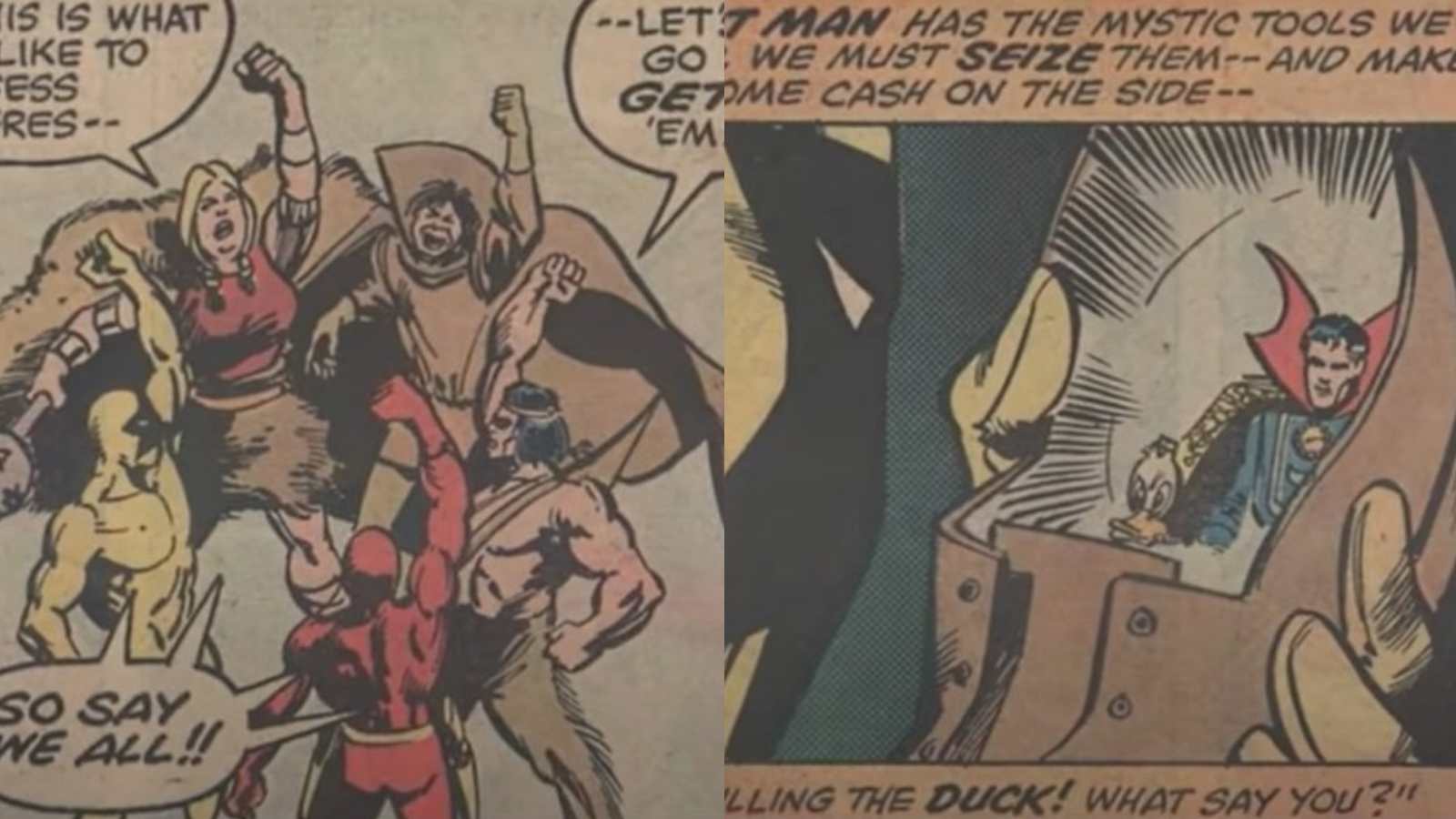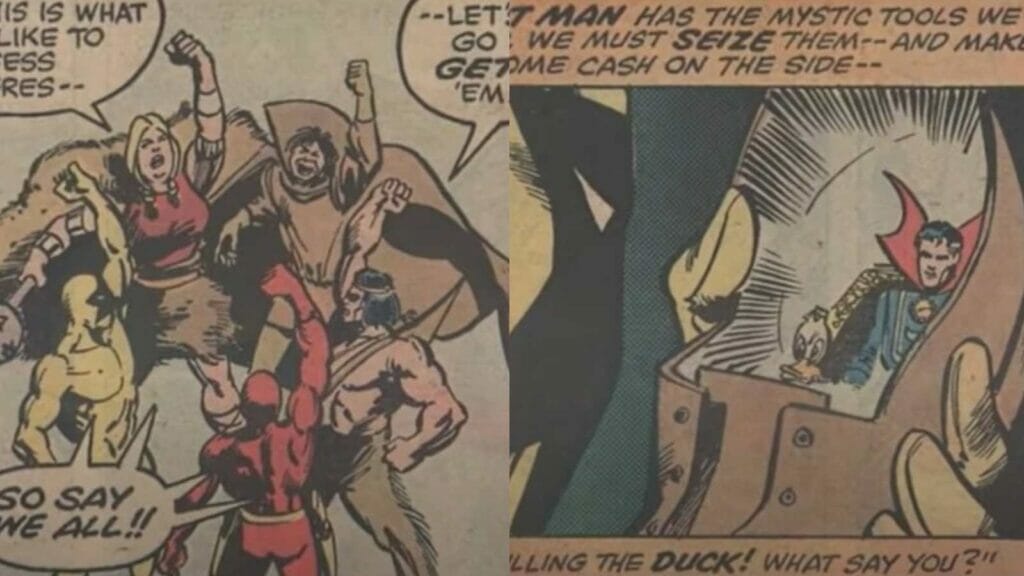 Although there are a lot of demons, dark lords, and evil wizards to fight with we would start with the bottom to rank some super powerful villains just like The Band of the Bland. This group of the less than stellar super villains were introduced in a Howard: The Duck edition. It ended up crossing paths with sorcerer supreme and even besting him in the first hustle.
They deserve to be included; in the list. But why are these called The Band of the Bland? It is because their powers are both problematic and kind of lame.
In this, there is an undercover bullseye: an undercover ex-CIA operative who had his cover blown once. His enemies tattooed a big bullseye on his chest that made him now super easy to hit. Also, Tilly is another member, Spanker, who was the former headmaster of a prep school but was fired; for excessive corporal punishment. He is being villain by spanking his enemies with a paddle.
Another member is Doctor Angst- the master of this mundane mysticism. The only terrifying villain in them is Black Hole. He was hit; by a grain of dwarf star matter that fell from space. He creates a black hole in his body that sucks up; people to unknown places. Doctor Angst clarifies they are all derivative losers who have not had an original thought in their life.
But yet again, they caught doctor strange off guard once. We never know what happens in future!
The Undying Ones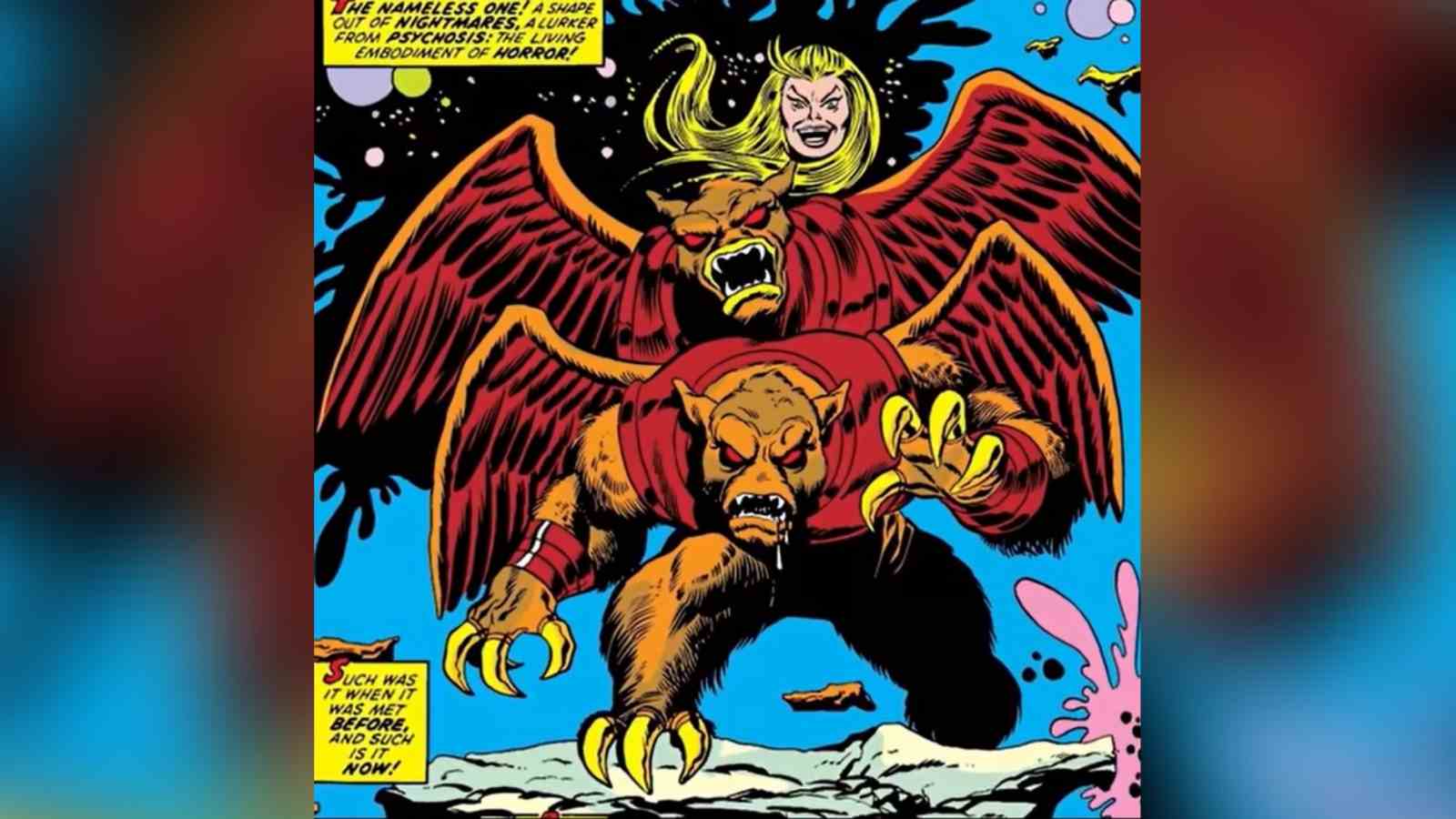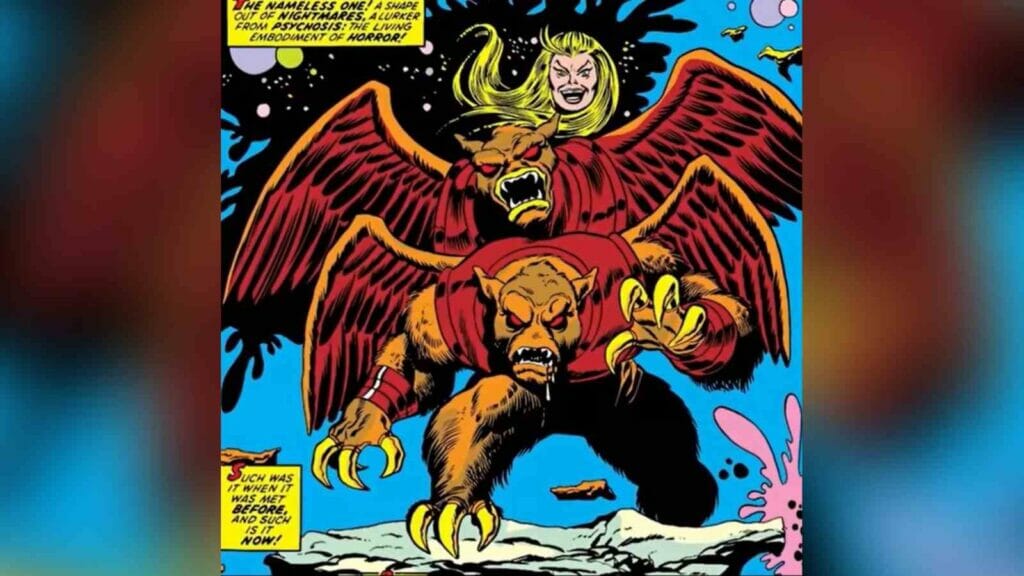 In every big superhero movie, we see mostly the mindless, soulless creatures for our heroes to fight. The alien invaders, Ultron drones and more alien invaders are presented as bad guys. If MCU is looking forward to making Doctor Strange fight with these bad guys, then; he will have to face the undying ones.
These monstrous beasts are demons spawned in another dimension and have occasionally found their path to earth. In one of their biggest storylines, available Doctor and Namor team up so that they can stop their invasion.
Doctor Doom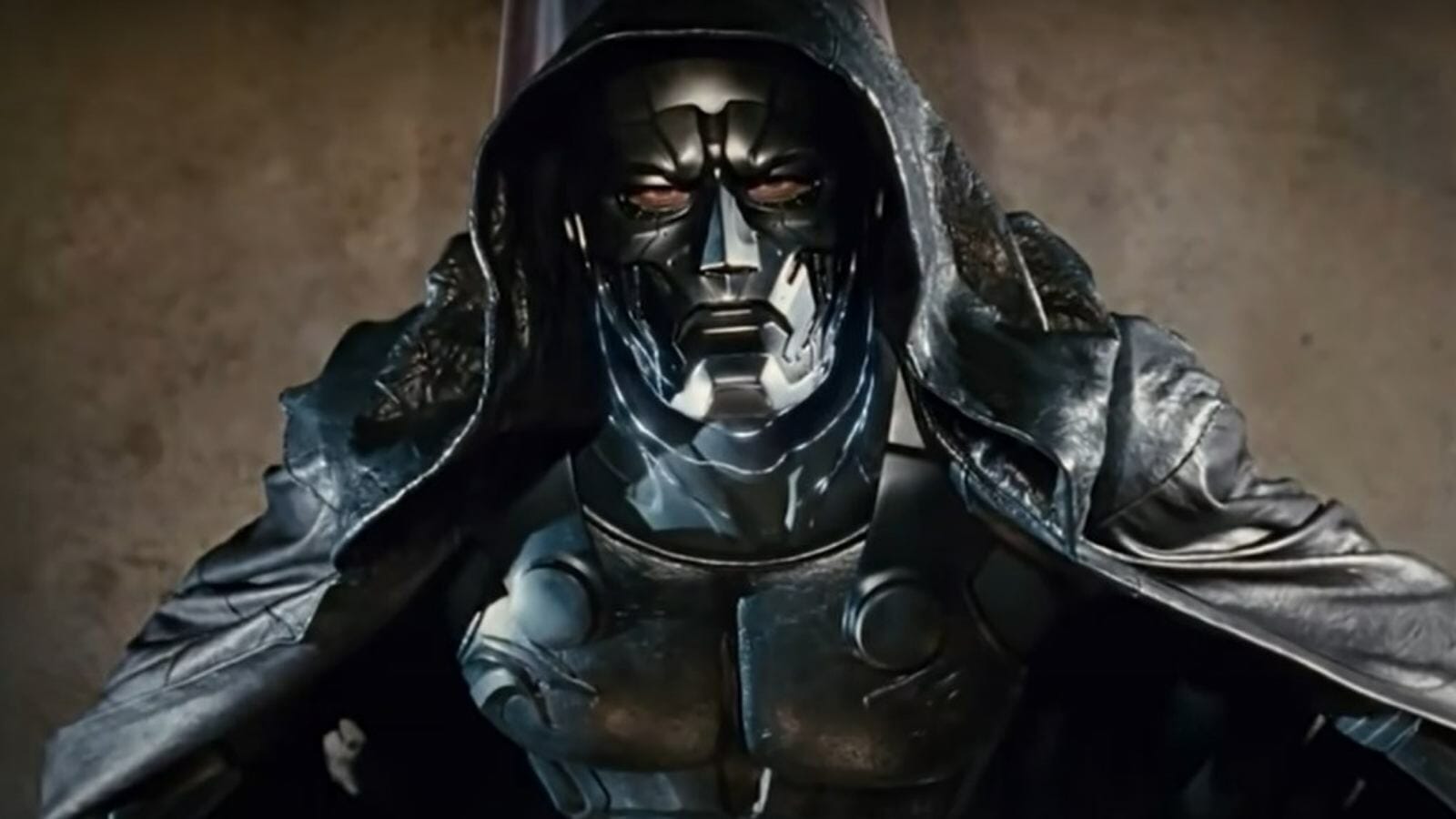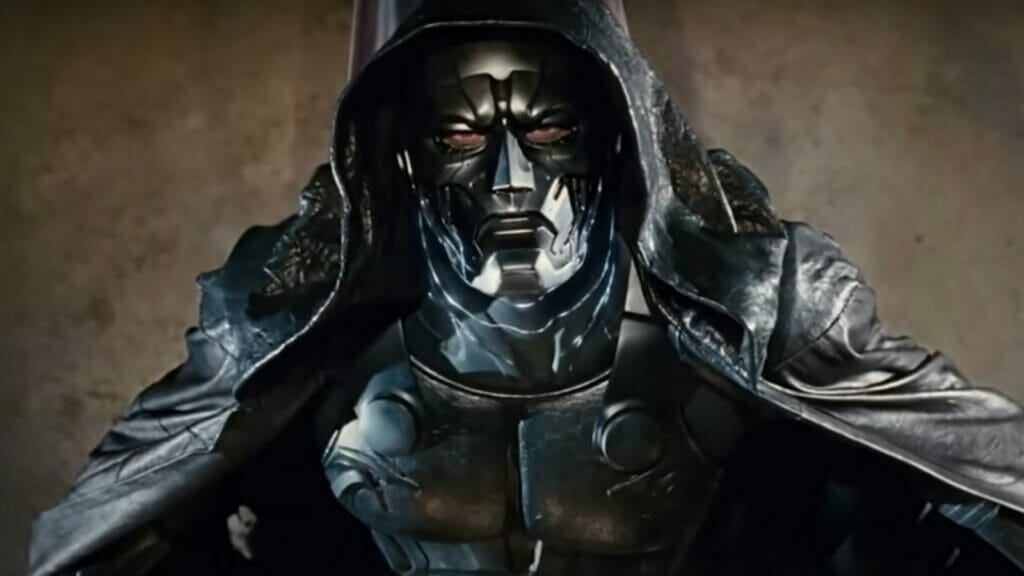 Doctor Doom is generally associated with the fantastic four heroes but he is also such a great villain to clash with anyone. He is one of the greatest marvel villains around. He is an incredible genius who can build all kinds of dangerous weapons and technology. Doom also has a solid base of mystical abilities. Because of his fighting potential and villain abilities he is a must to get added to this list. Also, there is a great story called Doctor Strange And Doctor Doom Triumph And Torment. Both clashes to see who becomes the new sorcerer supreme.
The Imperator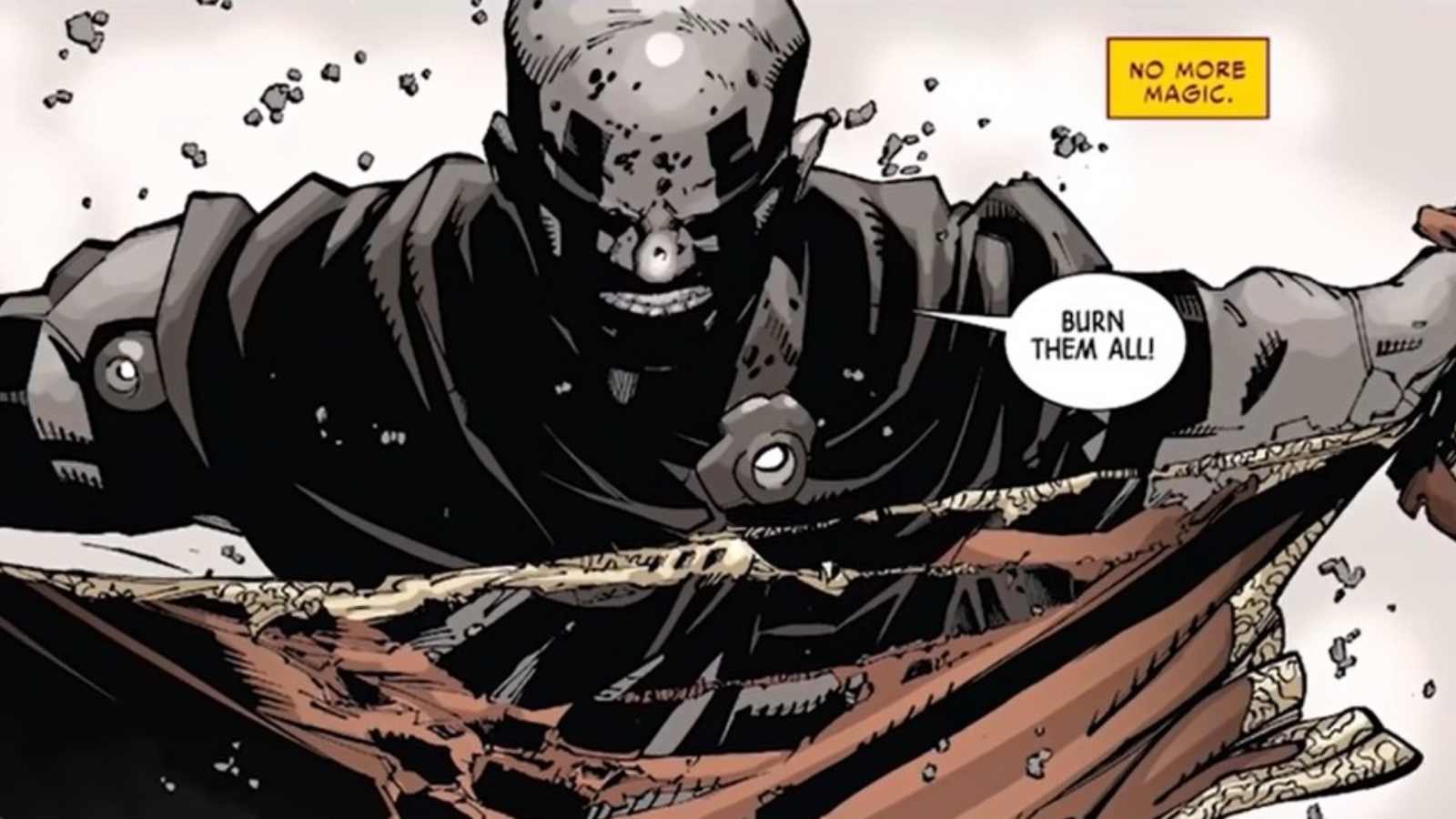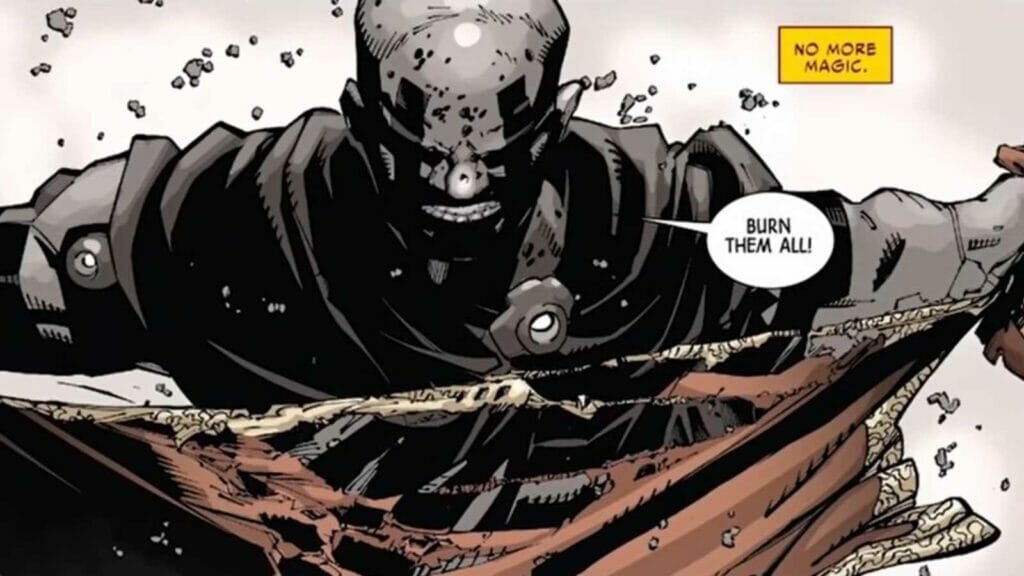 Although it is unlikely to see the imperator in live-action. He is quite cool but has intention just like any other villain. The imperator is from another dimension where his parents were taken out by a bunch of Schumacher wrath worshipping. Because; they did not like how the imperator's parents believed in science. So, the adult imperator vowed to embark on his own crusade to hunt down and eliminate all magic users across different dimensions. Baron Mordo from MCU also thinks the same now if you guys remember.
Satannish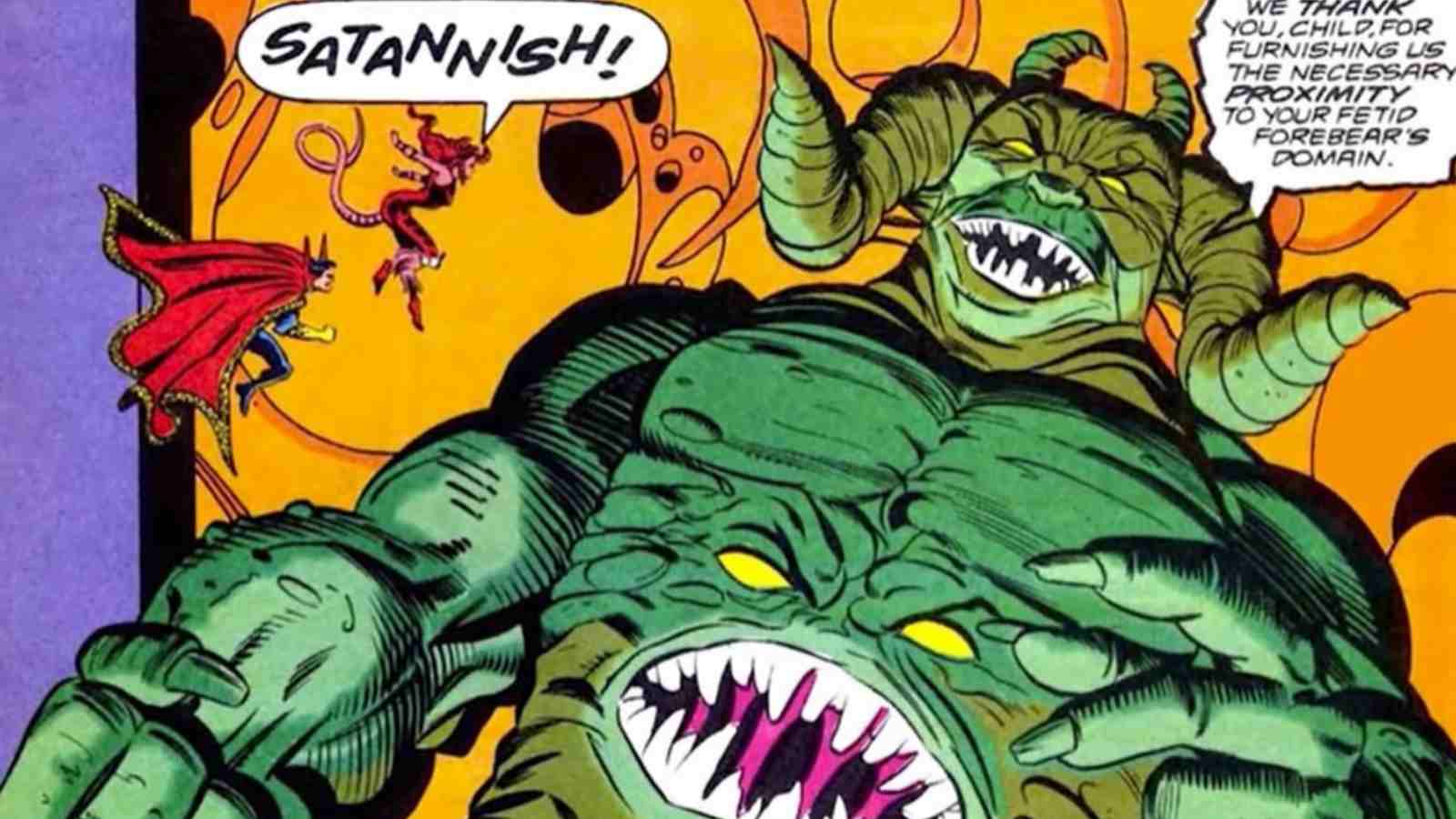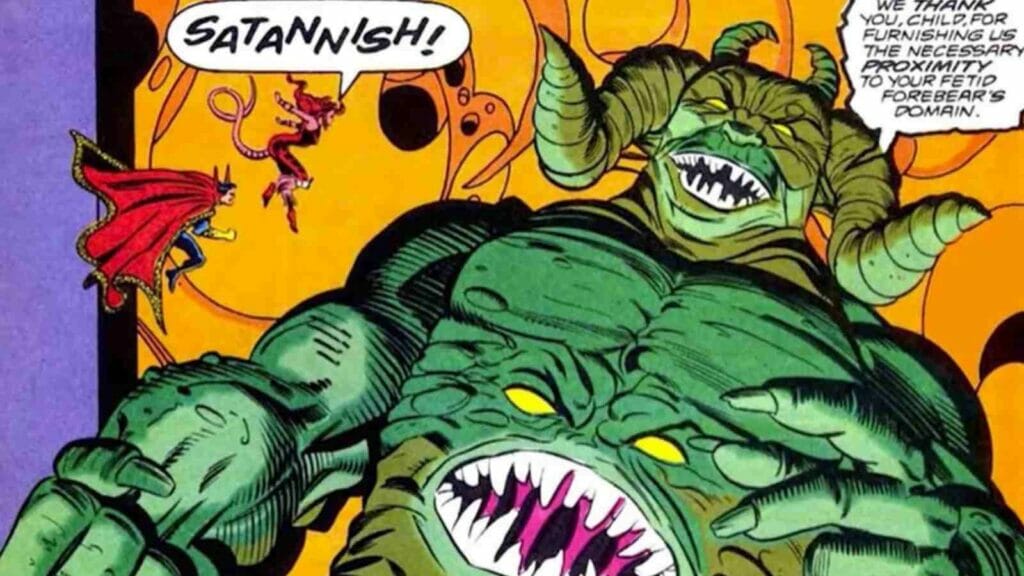 He looks like a normal; demon with horns and fire hands but he has two faces as one on his stomach as well. Satannish is the extremely powerful and classic version of a demon who deals with humans to get their souls. He is a soul collector. He also comes with his own cult- The sons of Satannish.
The House of Shadows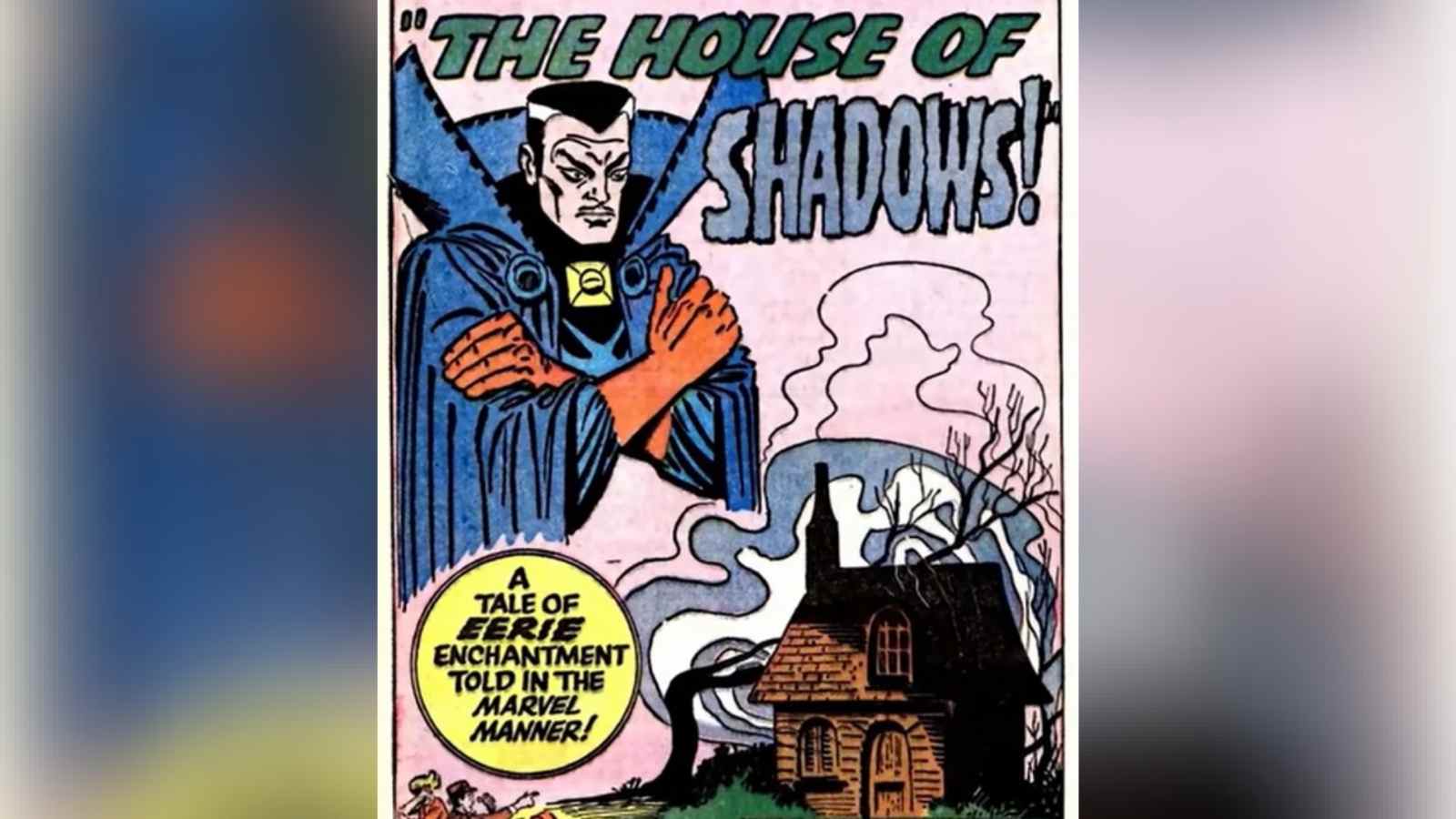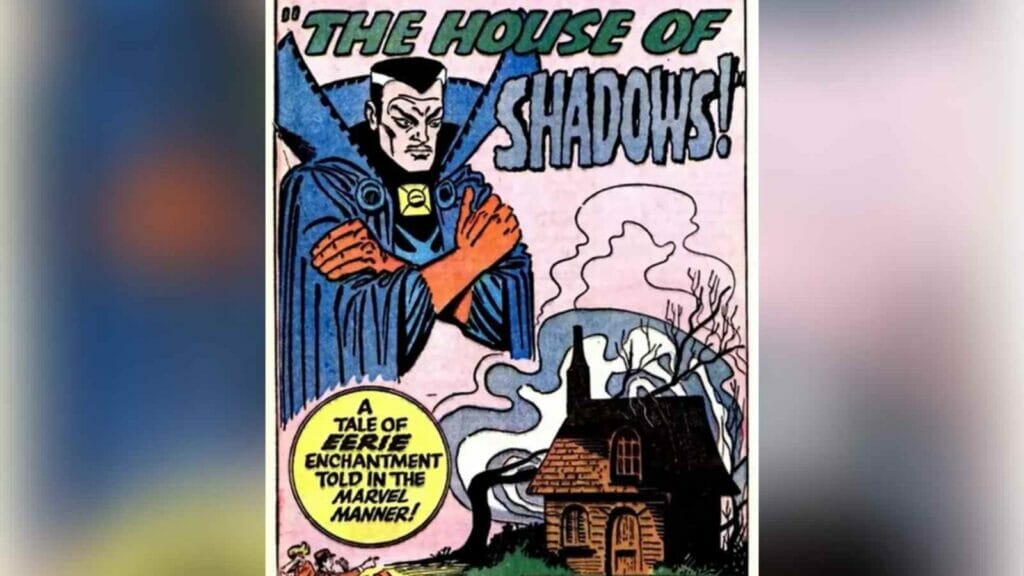 This is a quirky enemy of Doctor Strange as it is a haunted house but did not make a big; presence in the comics. It is an evil entity from a shadow world that came to earth to observe humanity that doctors ended up banishing.
Kaluu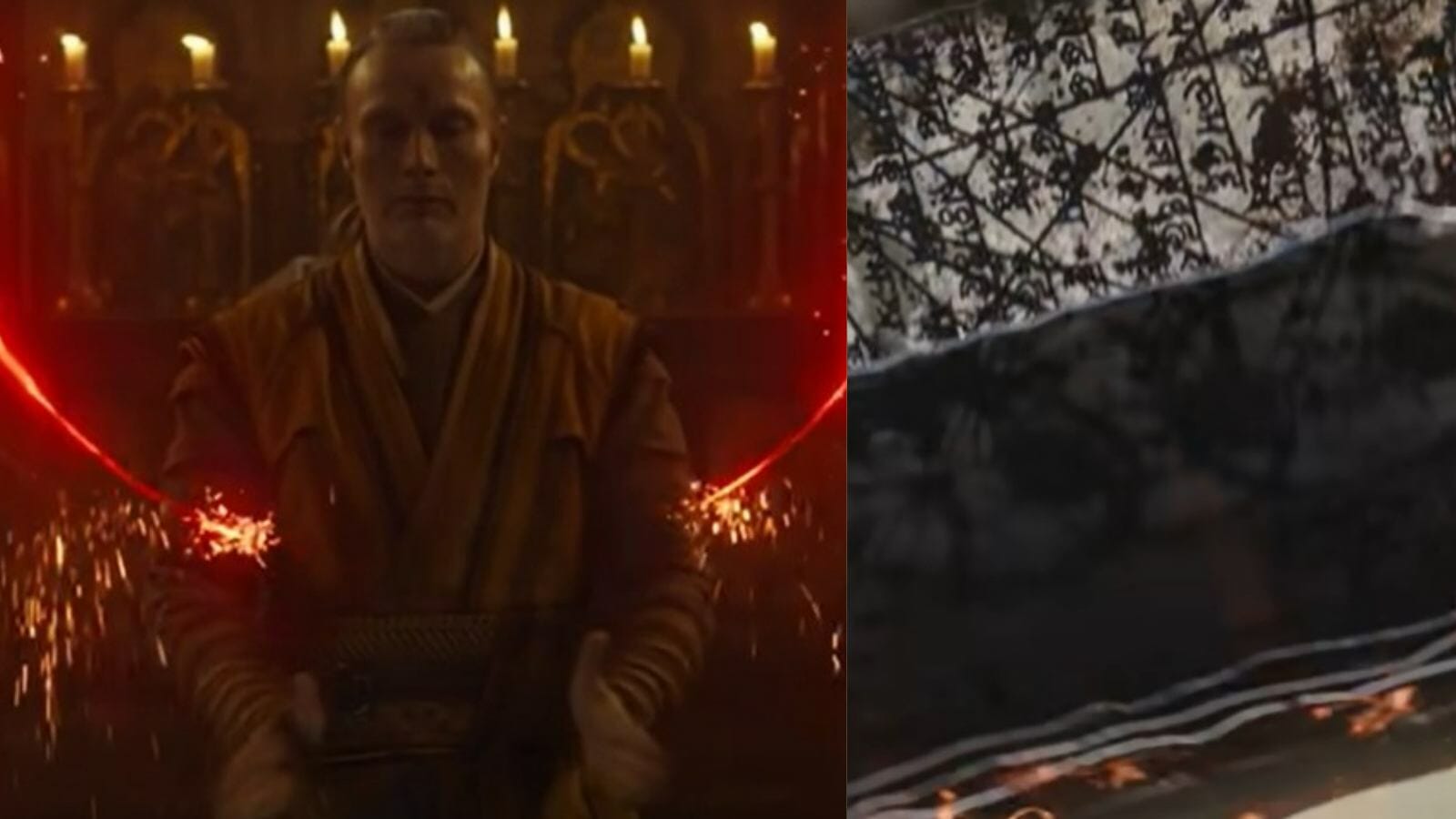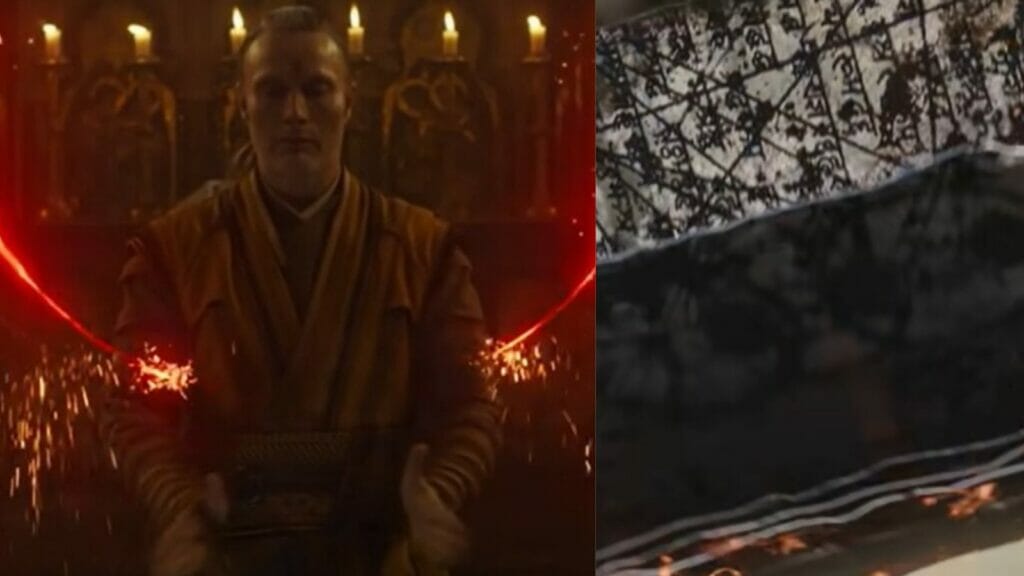 Kaluu in; the comics grew up with the ancient one. Both of them started training together to learn the mystic arts but; kaluu met an evil vampire. It gave kaluu knowledge of the darkhold, and he turns to the dark side and sets to take over everything. Kaluu is dangerous because of his dangerous magical abilities and his intimate knowledge of ancient ones'.
Umar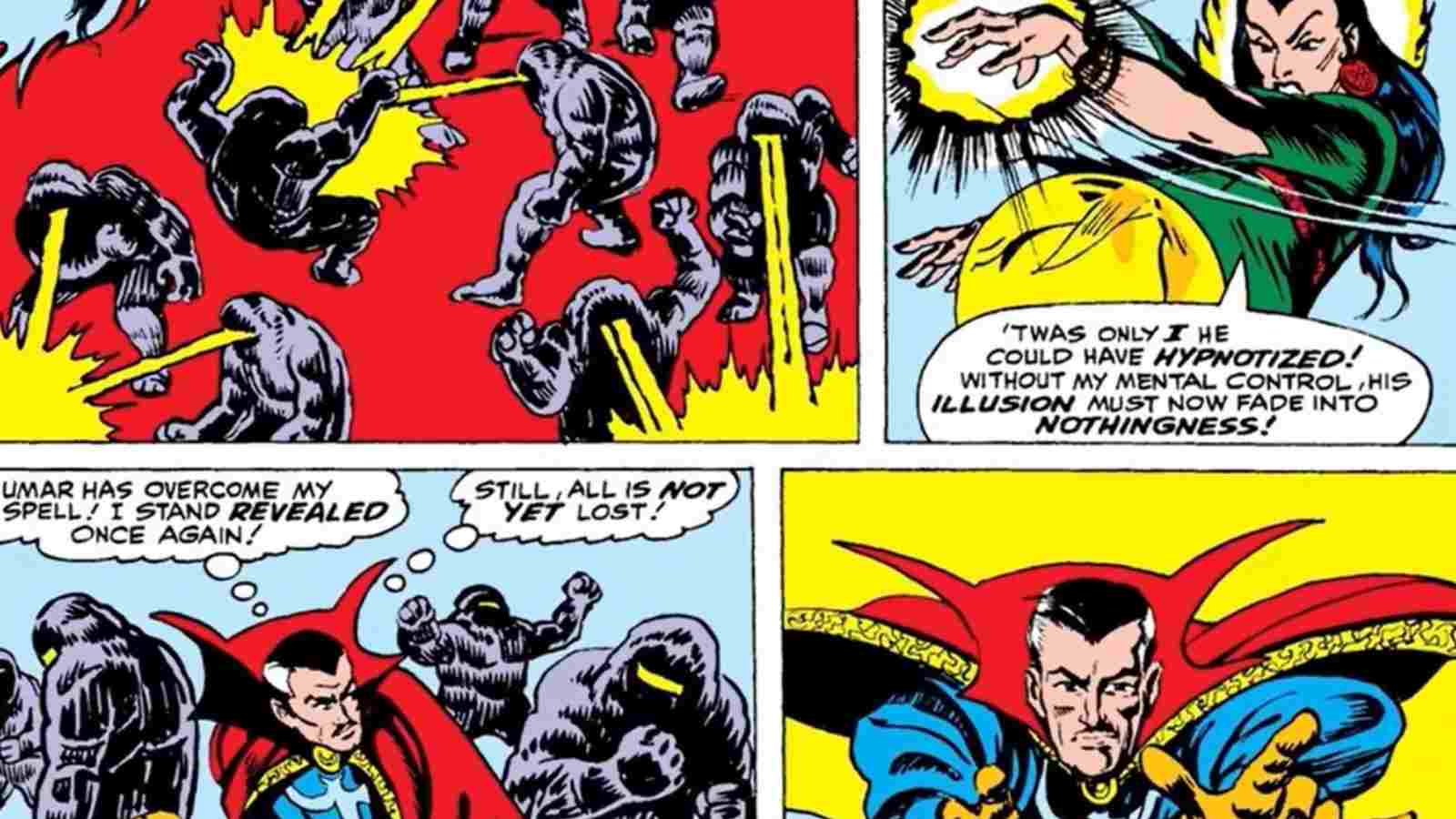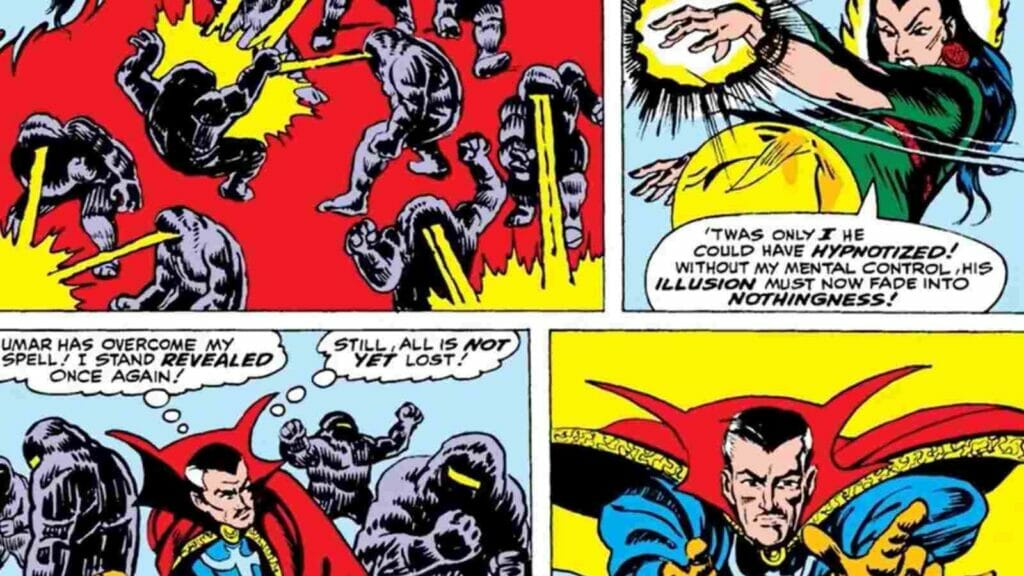 She is Dormammu's evil sister. She is unrelenting and just as sinister as her brother but possesses powers his brother does not obviously. Umar was able to seduce hulk twice but also have a ton of powers to deal with. She is a master of interdimensional teleportation, time travel, energy blasts, limited mind control, and ruled the dark dimension.
Zom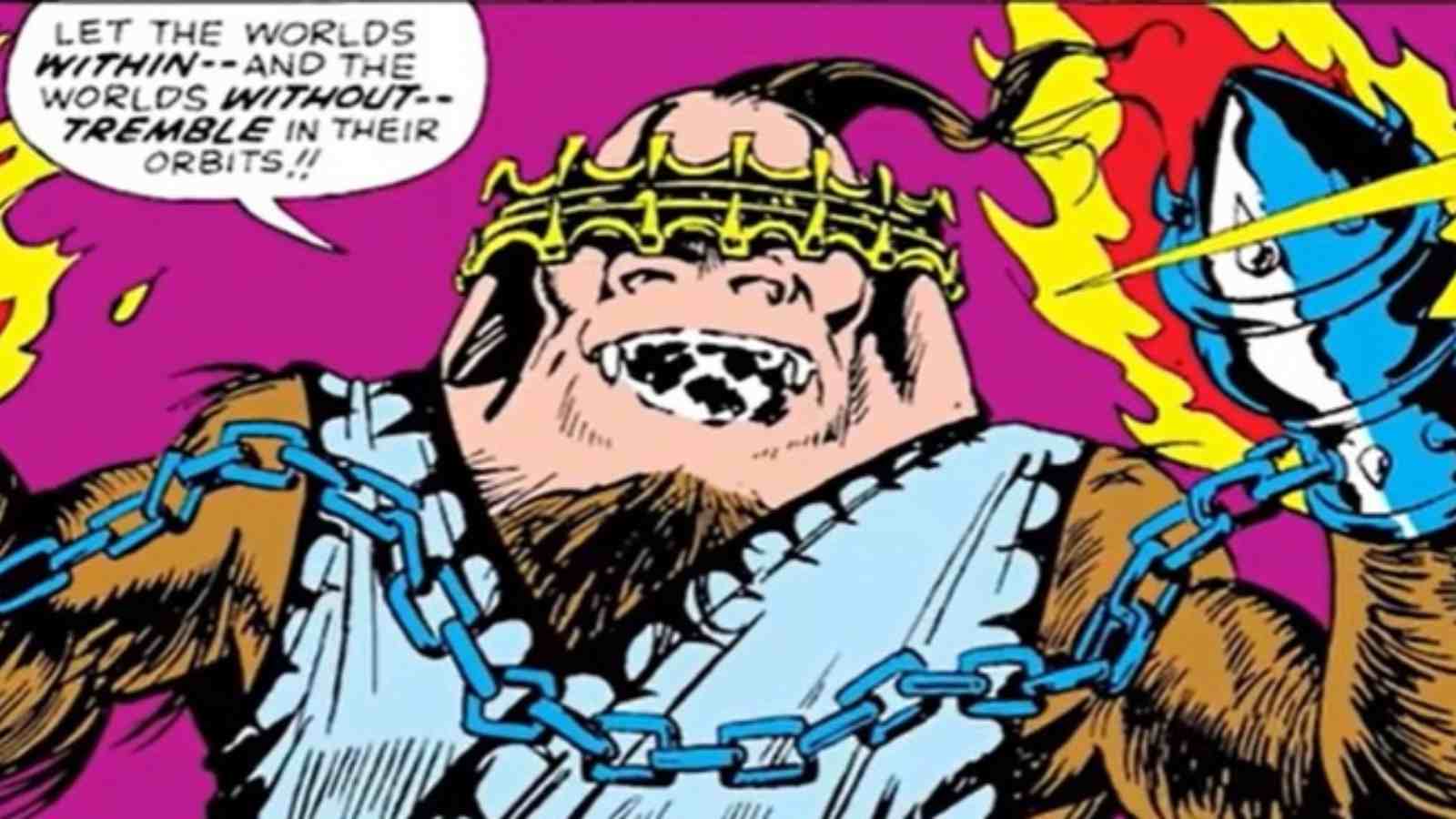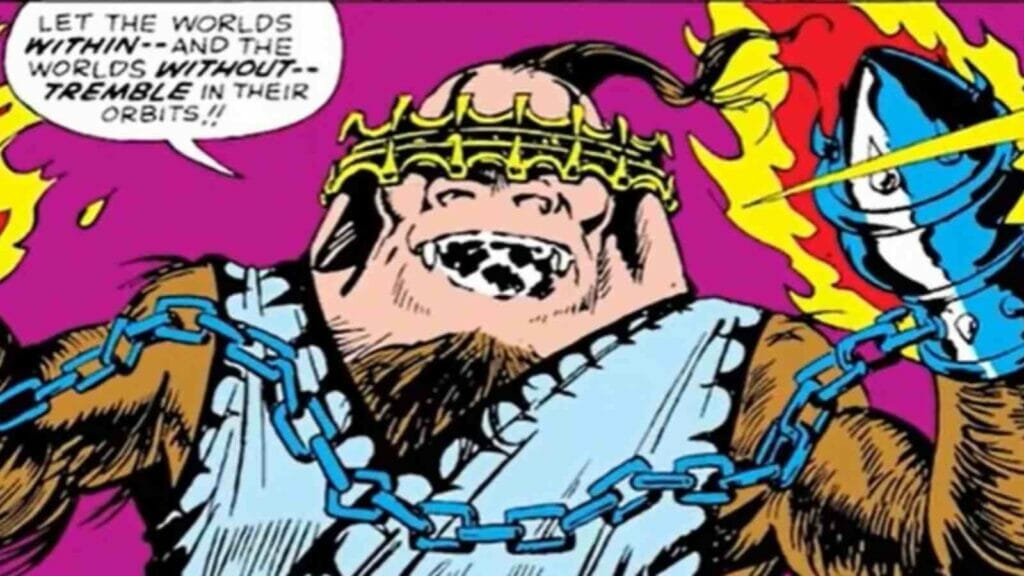 Zom is an extra-dimensional monster who claimed; that his existence is because he can destroy things. He is one of the monsters that even Umar can not defeat! But Strange summons himself to another villain just; to fight him so that he can bound his hand with the links of living bondage. This forces him to wear a crown of blindness and places him in a legendary amphora.
Evil Doctor Strange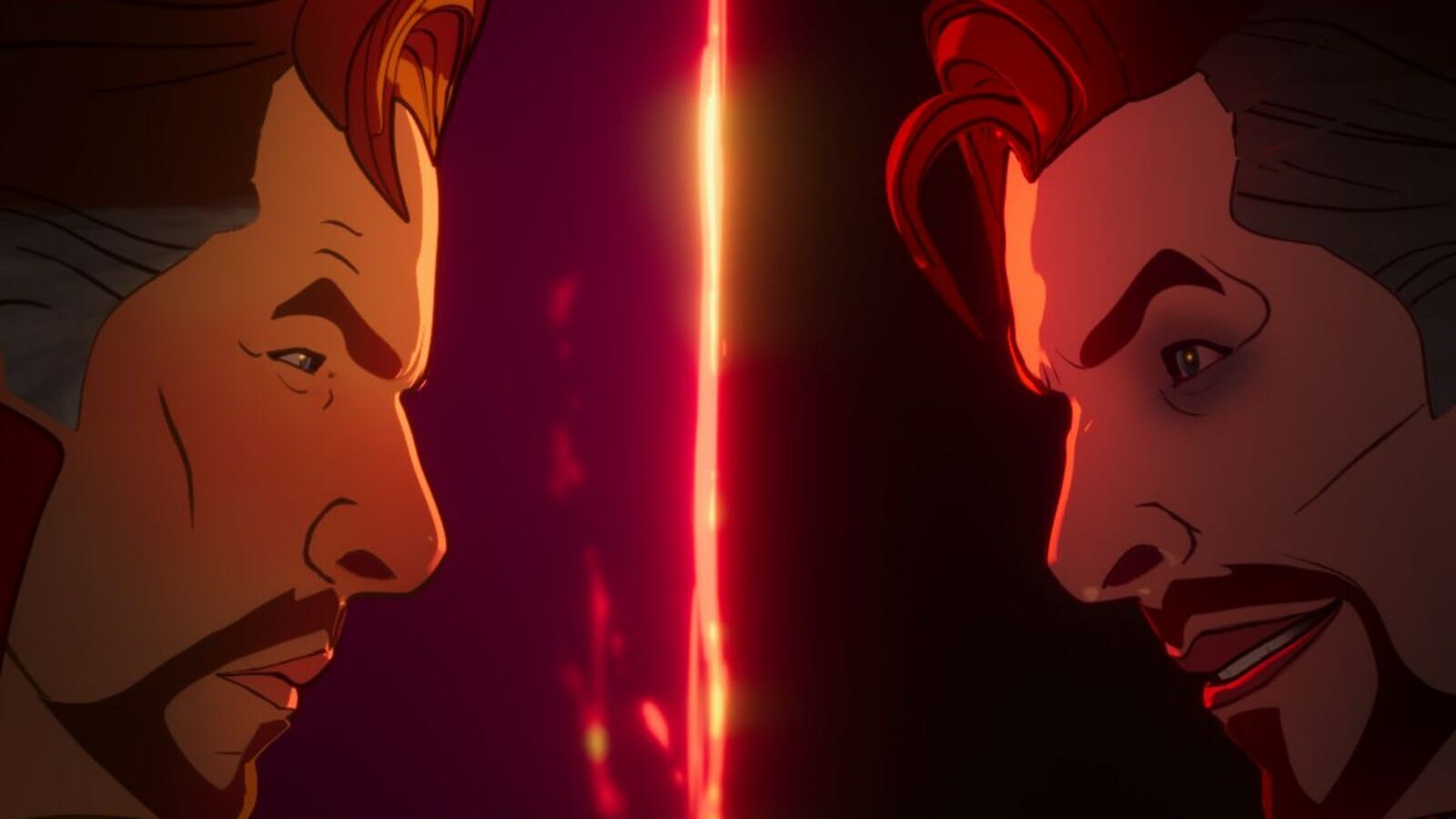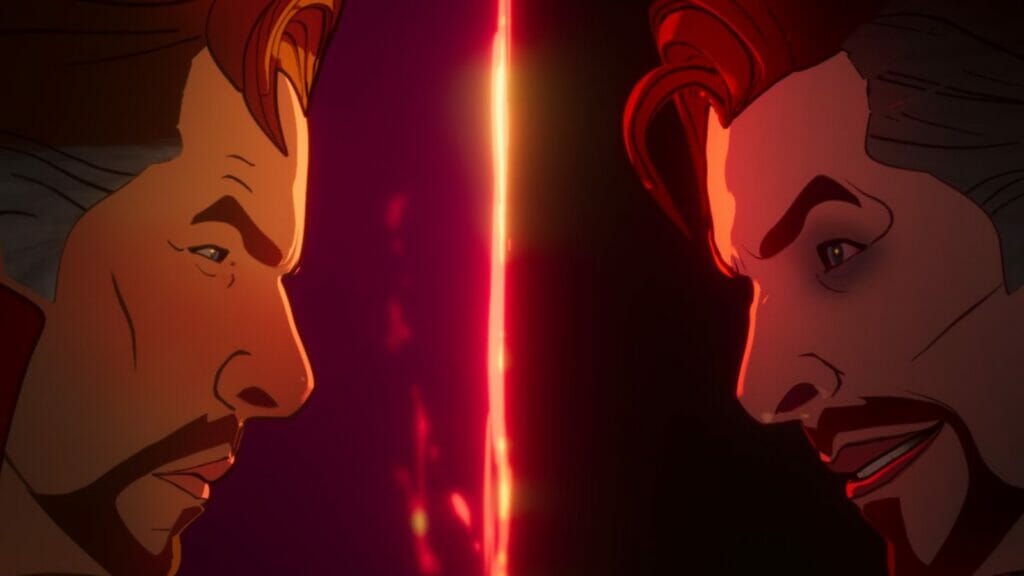 What if our hero Doctor Strange turns into evil? Could anyone stop him? This version of doctor strange gets consumed by dark energy and is way more dangerous than the good guy doctor strange. The multiverse of madness did tease this variant or similar to this one.
Nightmare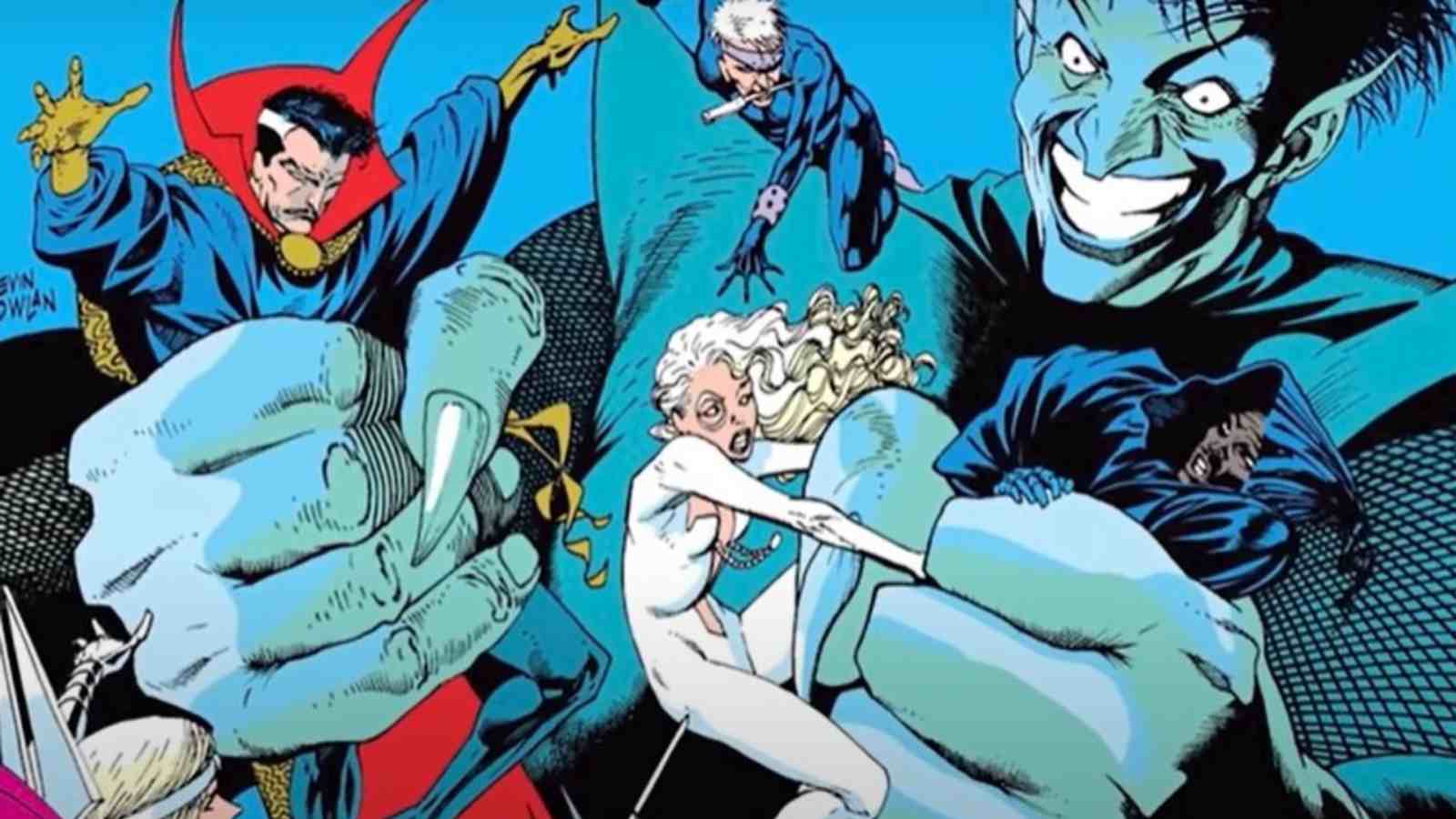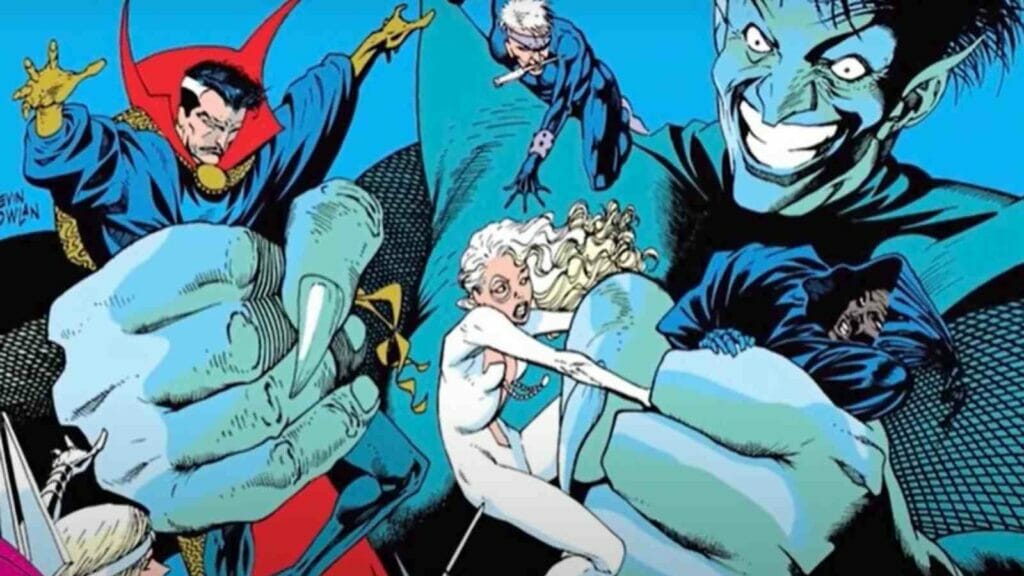 Nightmare is a fear lord and can attack people when they are most vulnerable. He has the abilities that make it impossible for any normal hero to beat since he can enter the minds of humans. Just, mentally he can wreck them with terrifying and psychic damaging nightmares. One can not really fight those nightmares. He is the lord of the nightmare realm which, exists in the dream dimension. Nightmare feels like the embodiment of fear and terror. One can not destroy him; completely. Because as long as you are beings you have dreams. So nightmares always survive.
Mephisto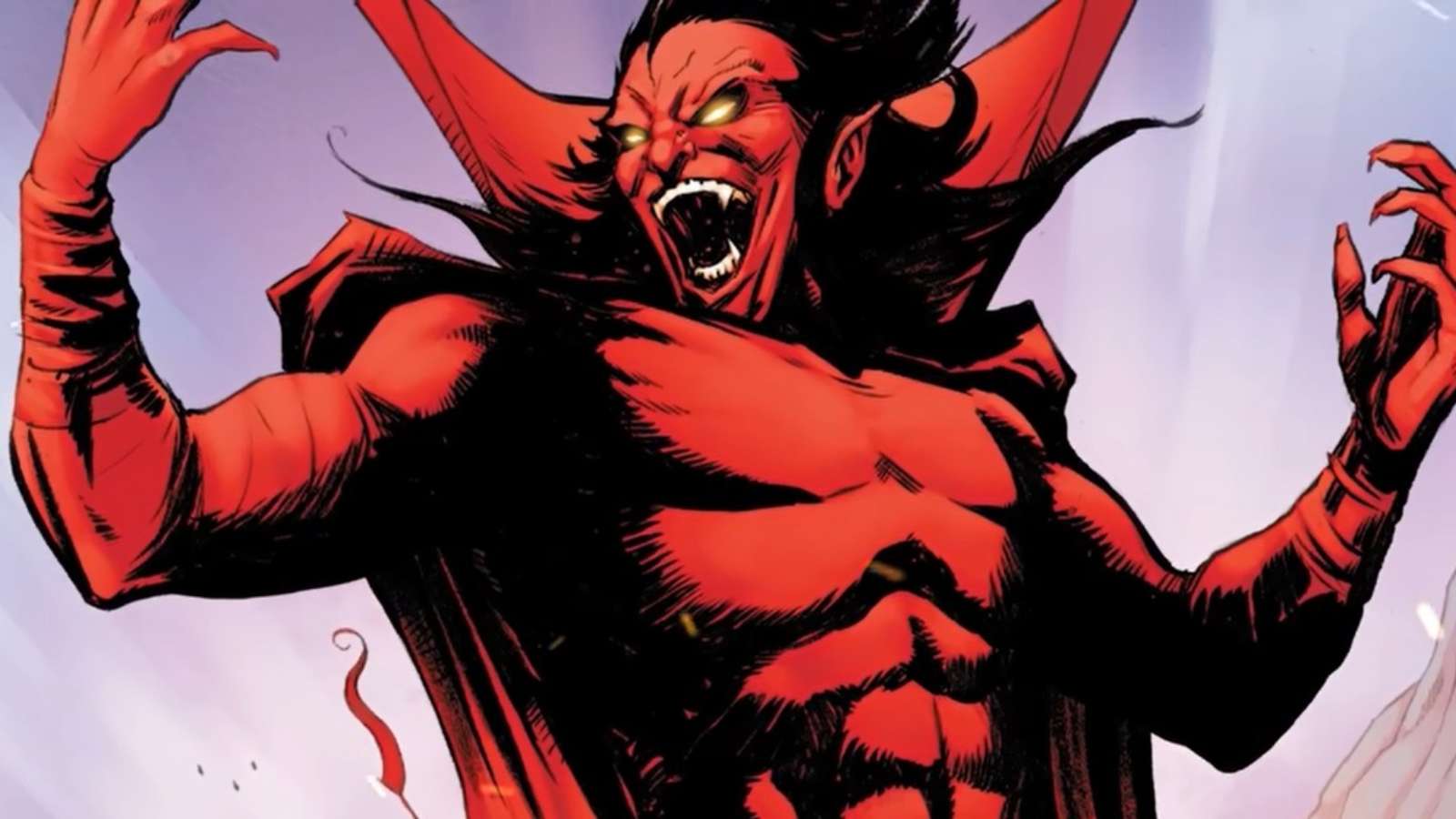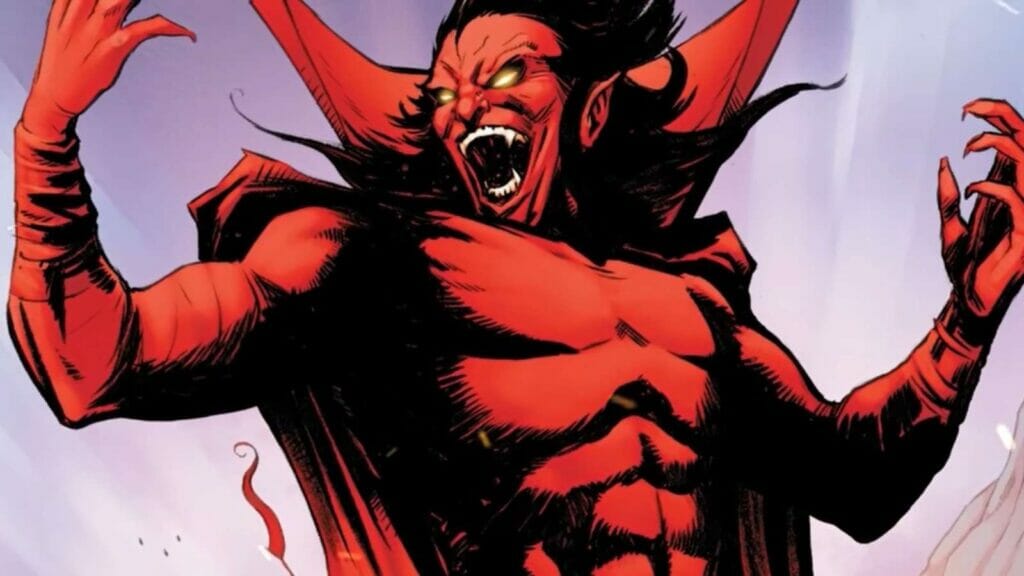 He is a class 2 demon and can be a marvel big bad boy maybe. Mephisto has the power and ability to influence and manipulate anyone using the forces of magic. So thanks to the human and magic world. He is smart enough to manipulate you and tricks you to end yourself and; enjoy that too.
Baron Mordo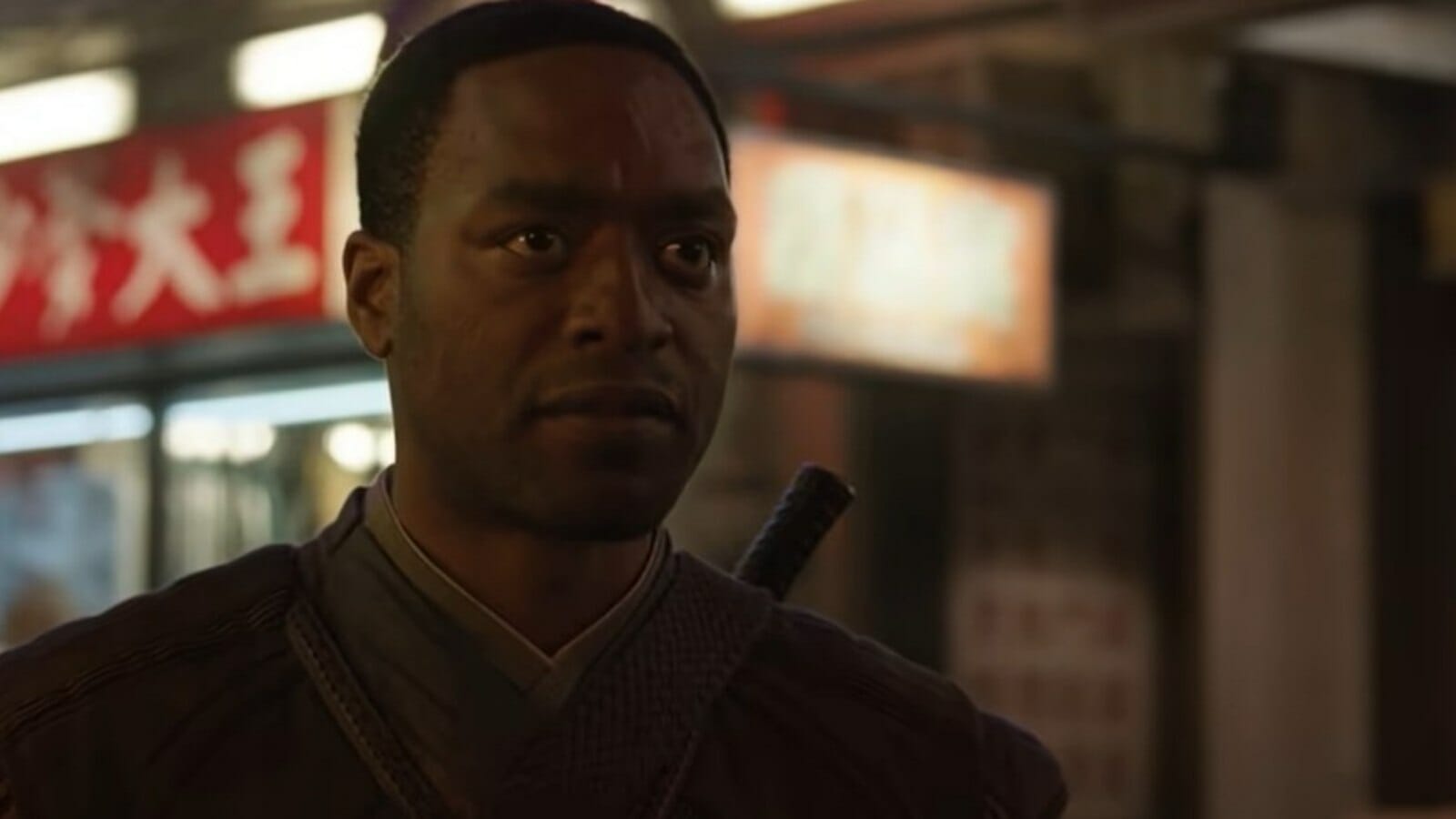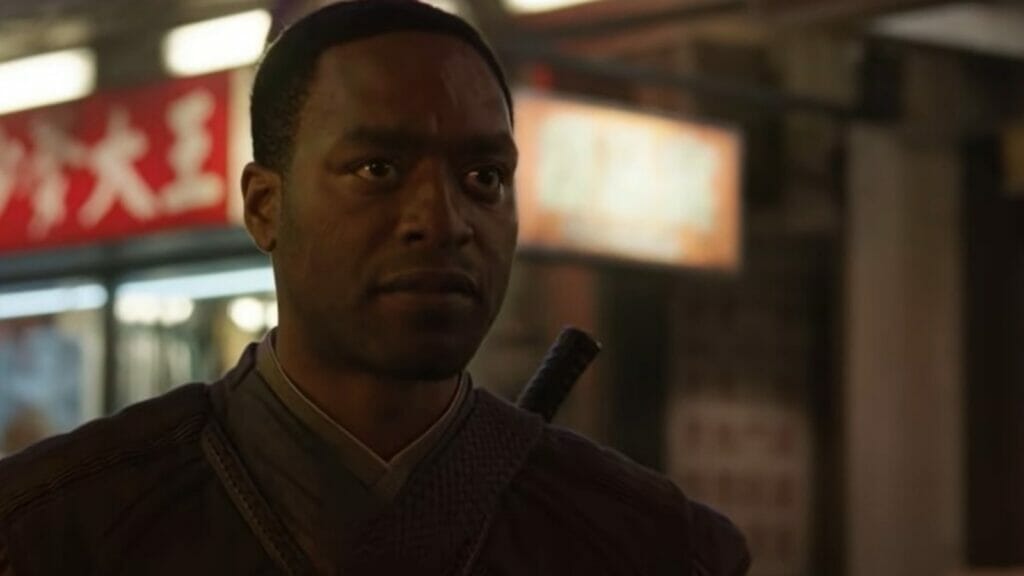 Baron is one of the most famous enemies of Doctor Strange but not as devilishly powerful as compared to other villains but, he is on this list on high because of his presence in pain with doctor strange. He always tries to make himself the most powerful magician of all time. Both start as friends but by the end choose different paths.
Dormammu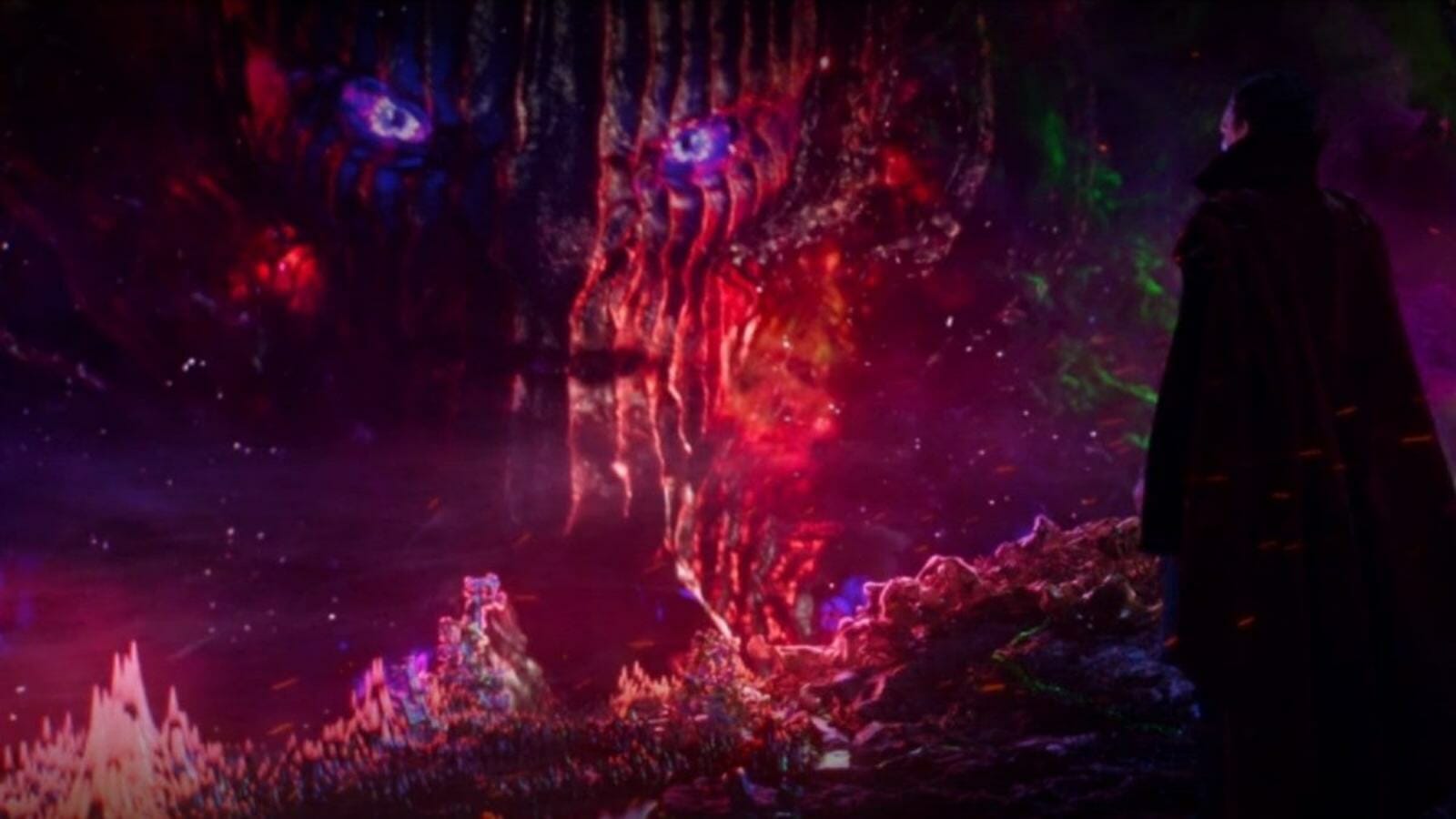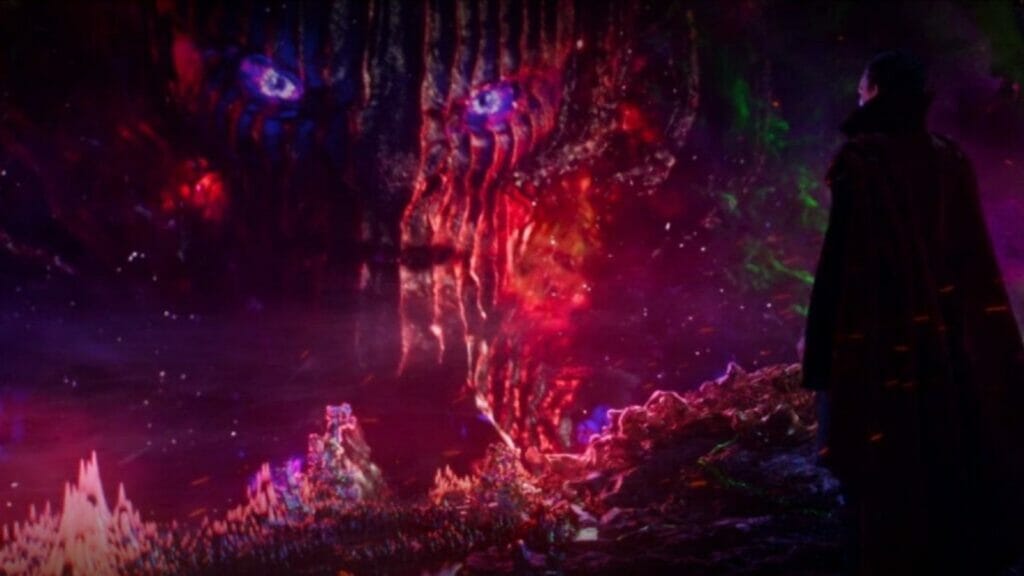 He is capable; of destroying everything in our dimension by swallowing it in darkness and appearing in MCU earlier as well! So you must know his demonic abilities. But doctor strange had the time stone to annoy the most powerful villain Dormammu to leave earth forever alone.
Shuma- Gorath The Final Villain Of Doctor Strange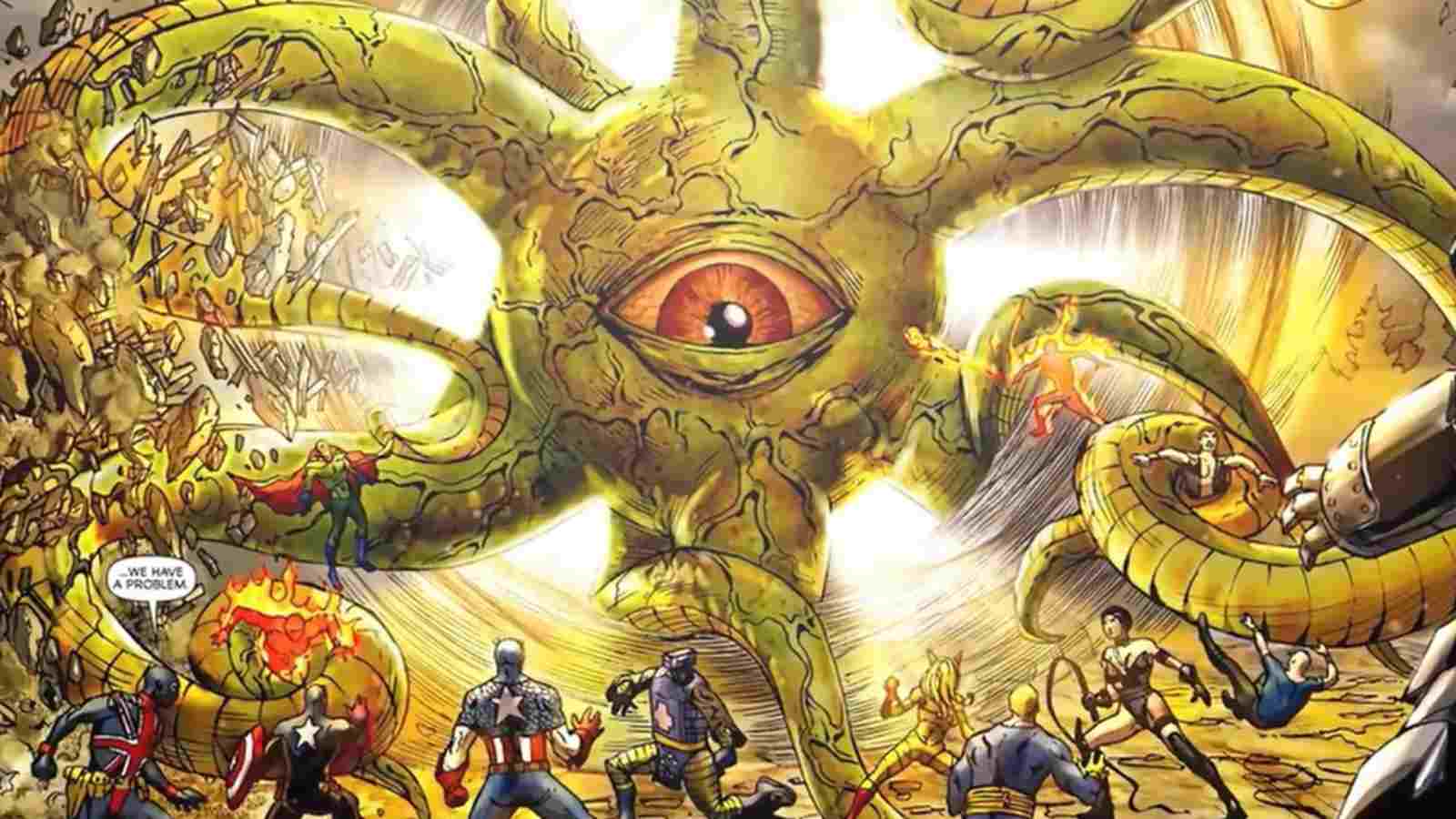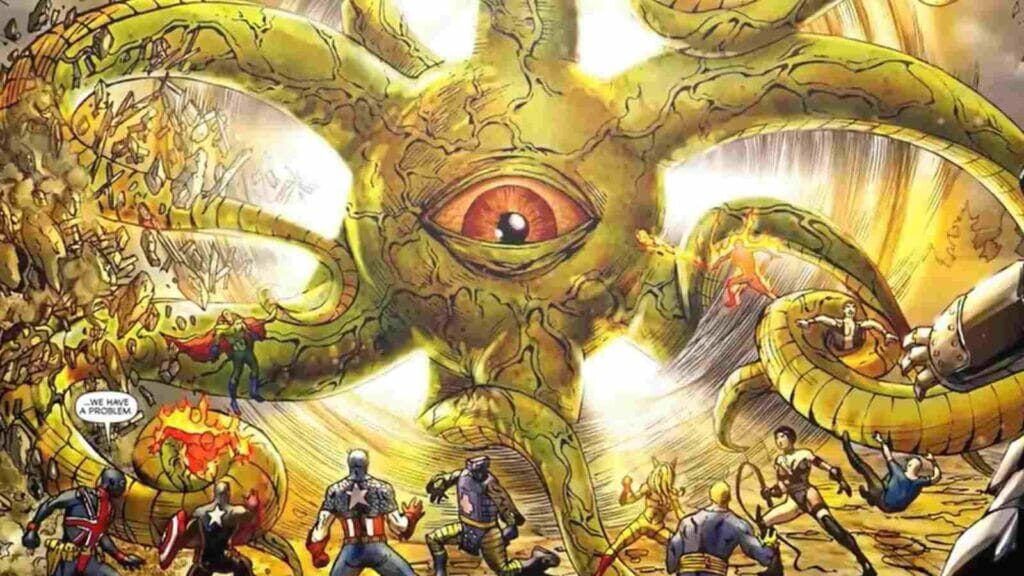 Shuma-Gorath is the most powerful and multi-tentacled enemy of Doctor Strange. He is a one-eyed people-leader and elder god that once ruled the earth along with his hundreds of other dimensions. Gorath is truly a force to be reckoned with and exudes power in all his tentacle glory. He can destroy galaxies and realities on a whim! The teaser does confirm his appearance in the multiverse of madness.